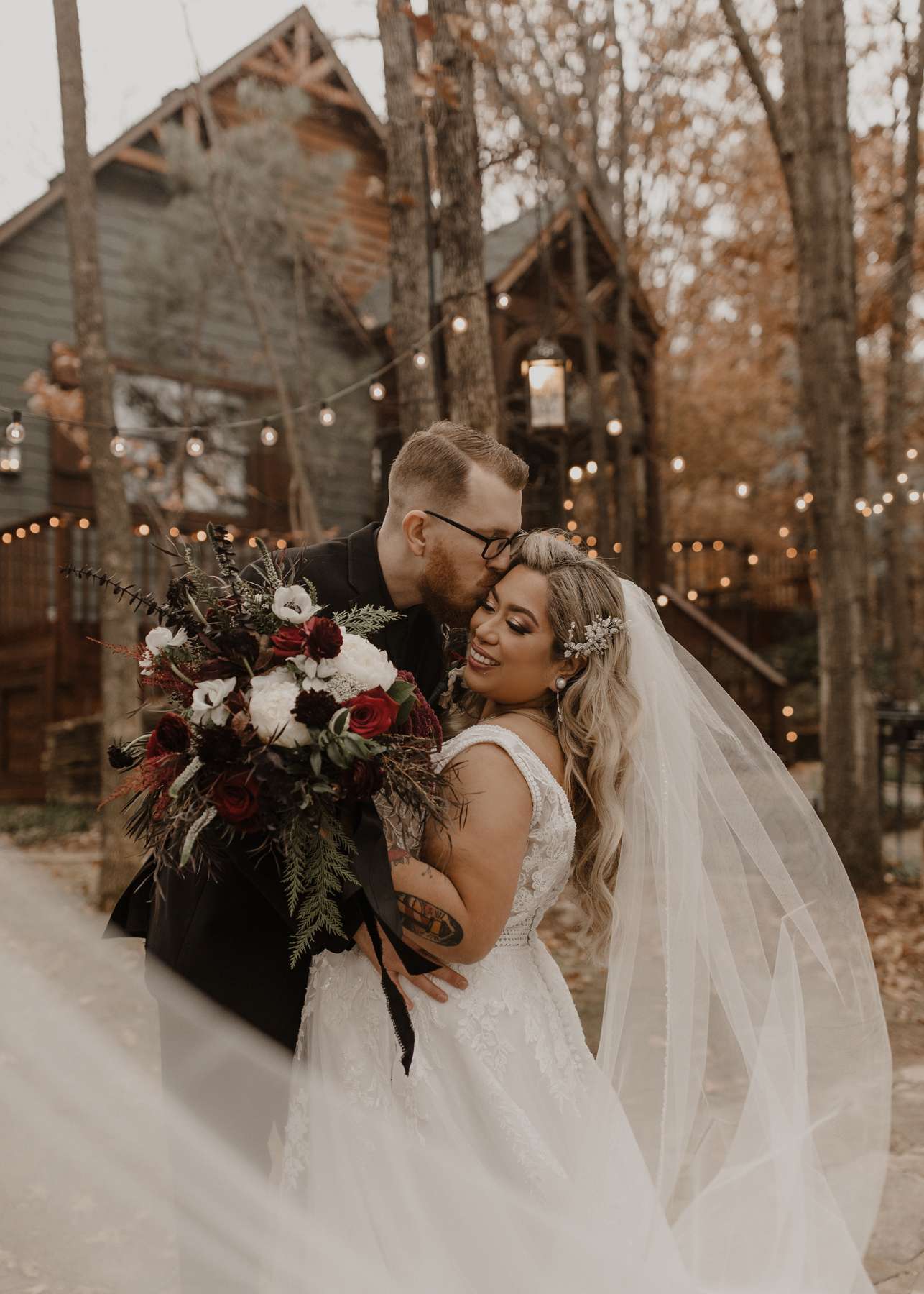 They were married in December but Des and Hunter didn't want a festive-themed wedding. Instead, they embraced their mutual love of all things dark plus emo and pop-punk music. The guests were all asked to wear black and the bridesmaids were in a deep burgundy to match the florals.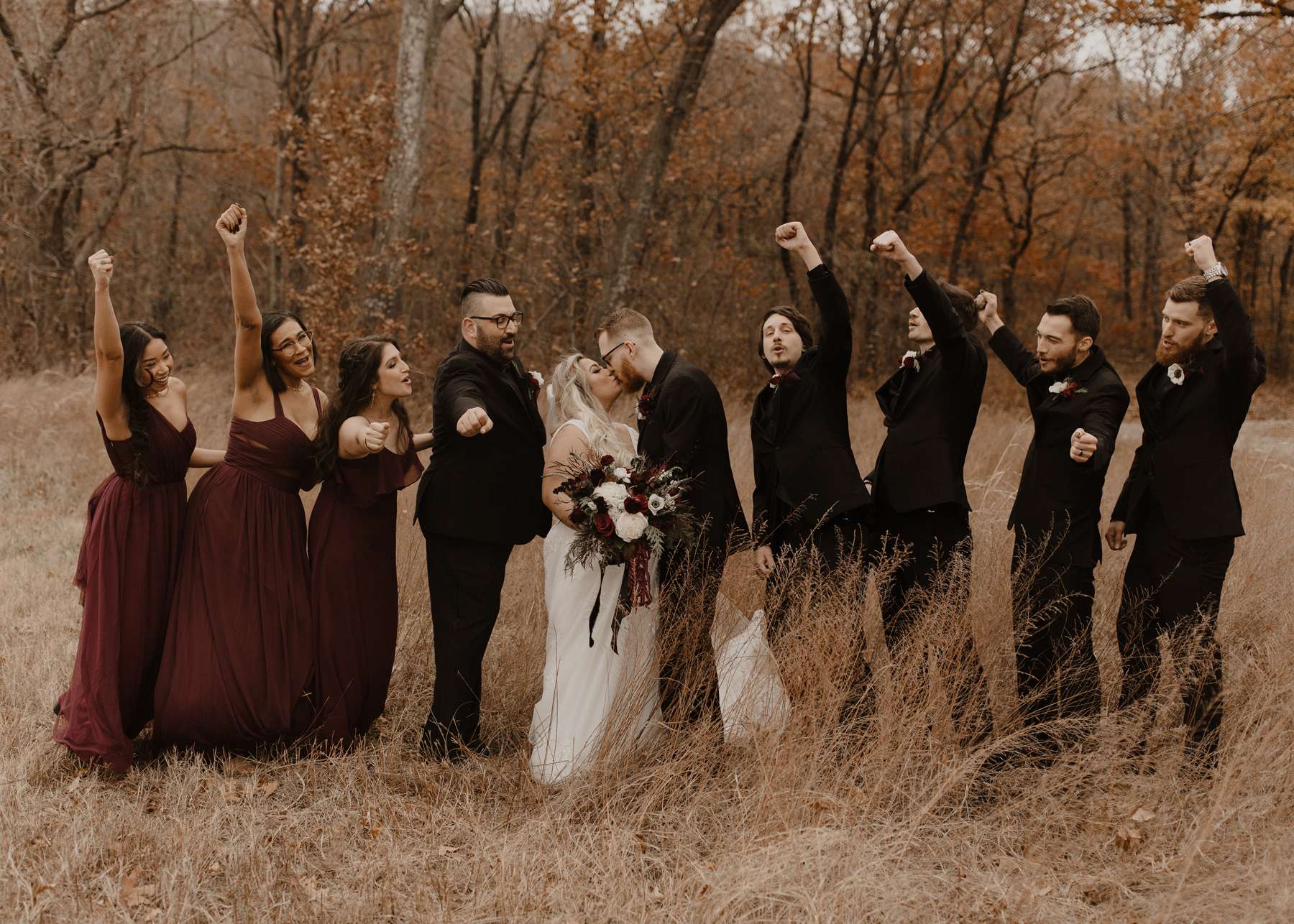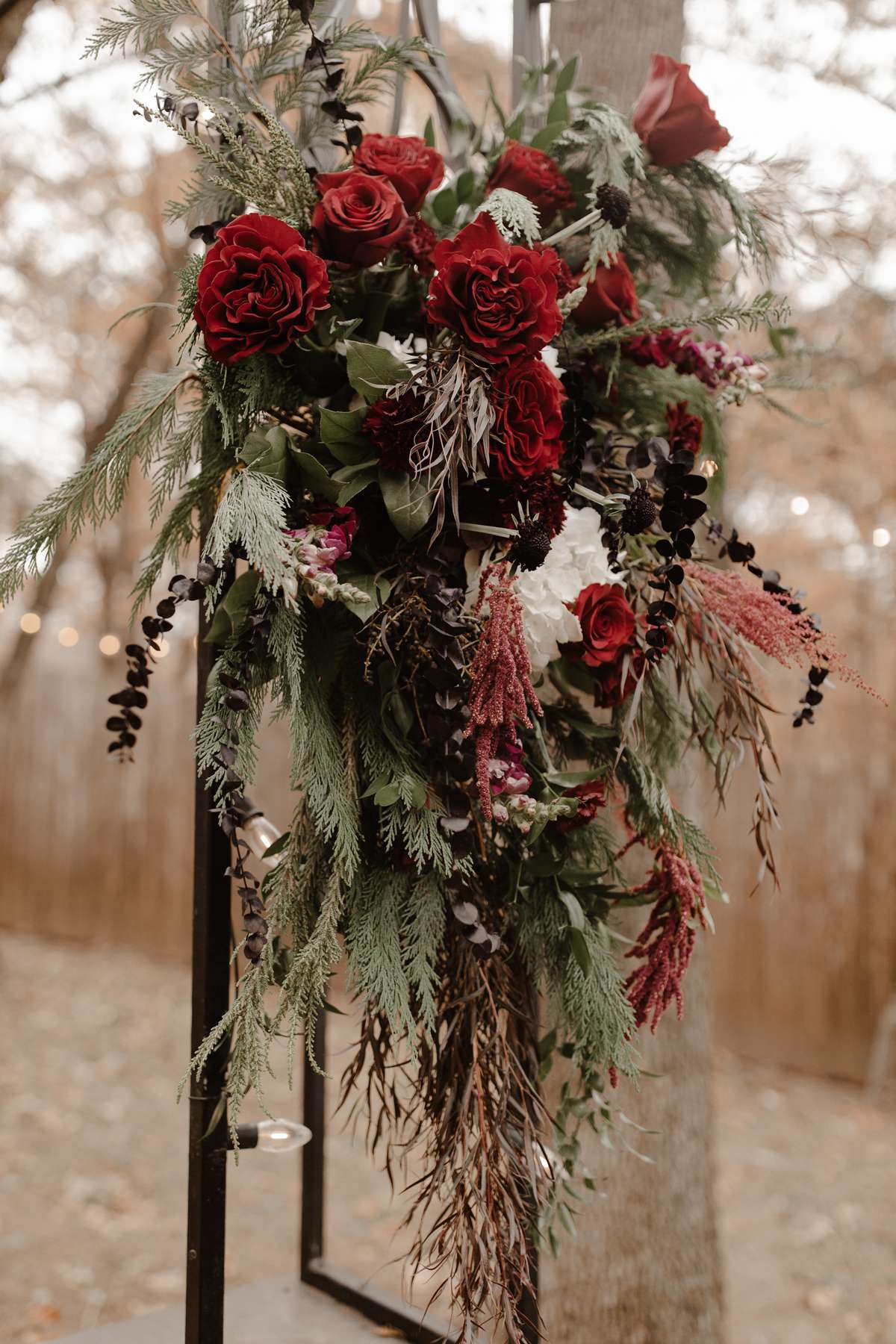 The Hidden Porch in Catoosa, Oklahoma, served as the perfect backdrop for their day and they loved the indoor/ outdoor space which was already adorned with fairy lights. It provided a whimsical forest vibe which they could also put their own stamp on with their DIY decor. "We immediately fell in love with the venue's magical ambience and knew it was the perfect place for us and our guests," Des said.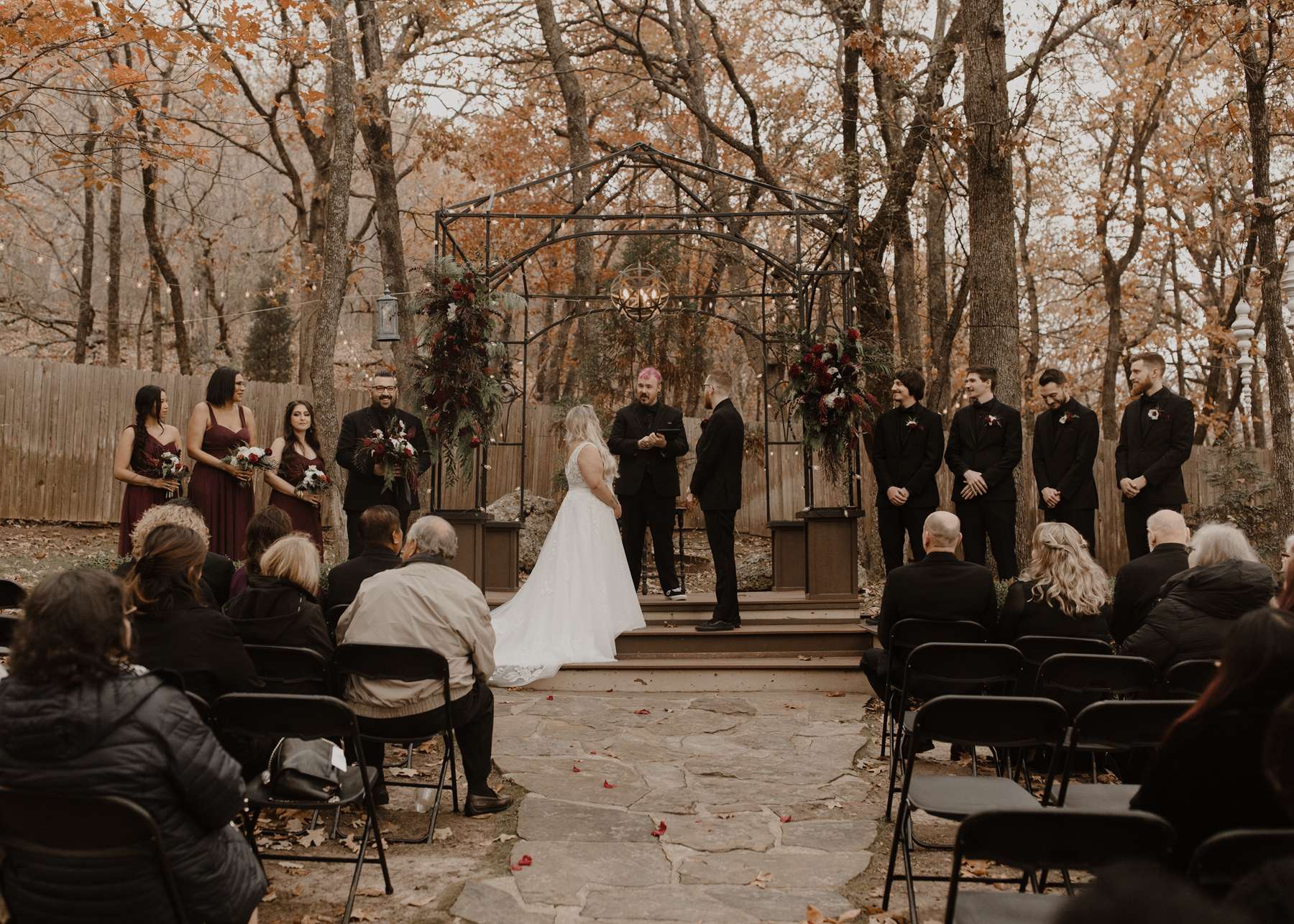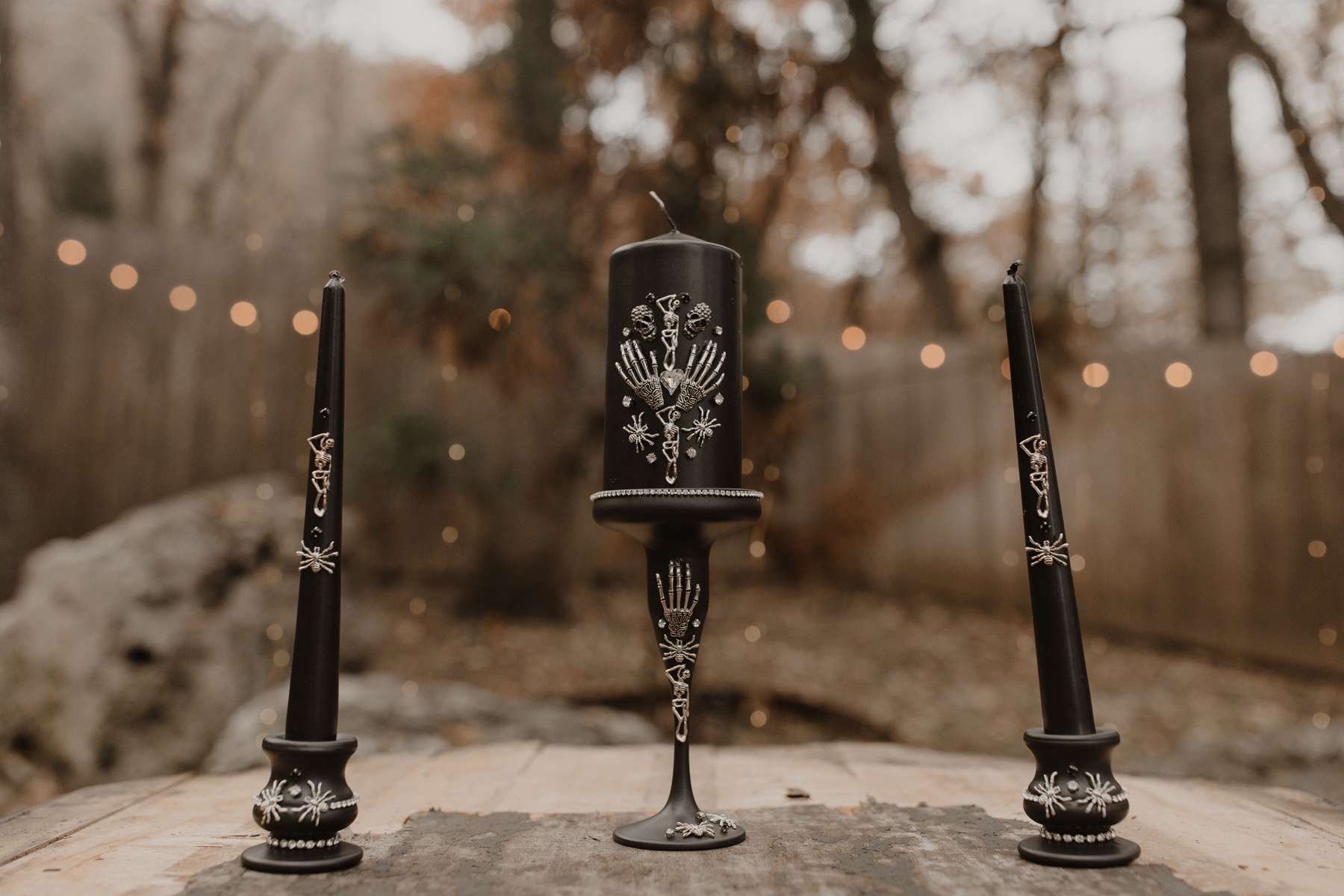 Their decor was black, gold and dark red. "Our wedding cake was black and we had black unity candles and champagne glasses with skeleton detailing on them," the bride explained. "We also kept our rings in a glass coffin prior to the exchange. We incorporated skulls and our sweetheart table had a spiderweb lace design on the tablecloth."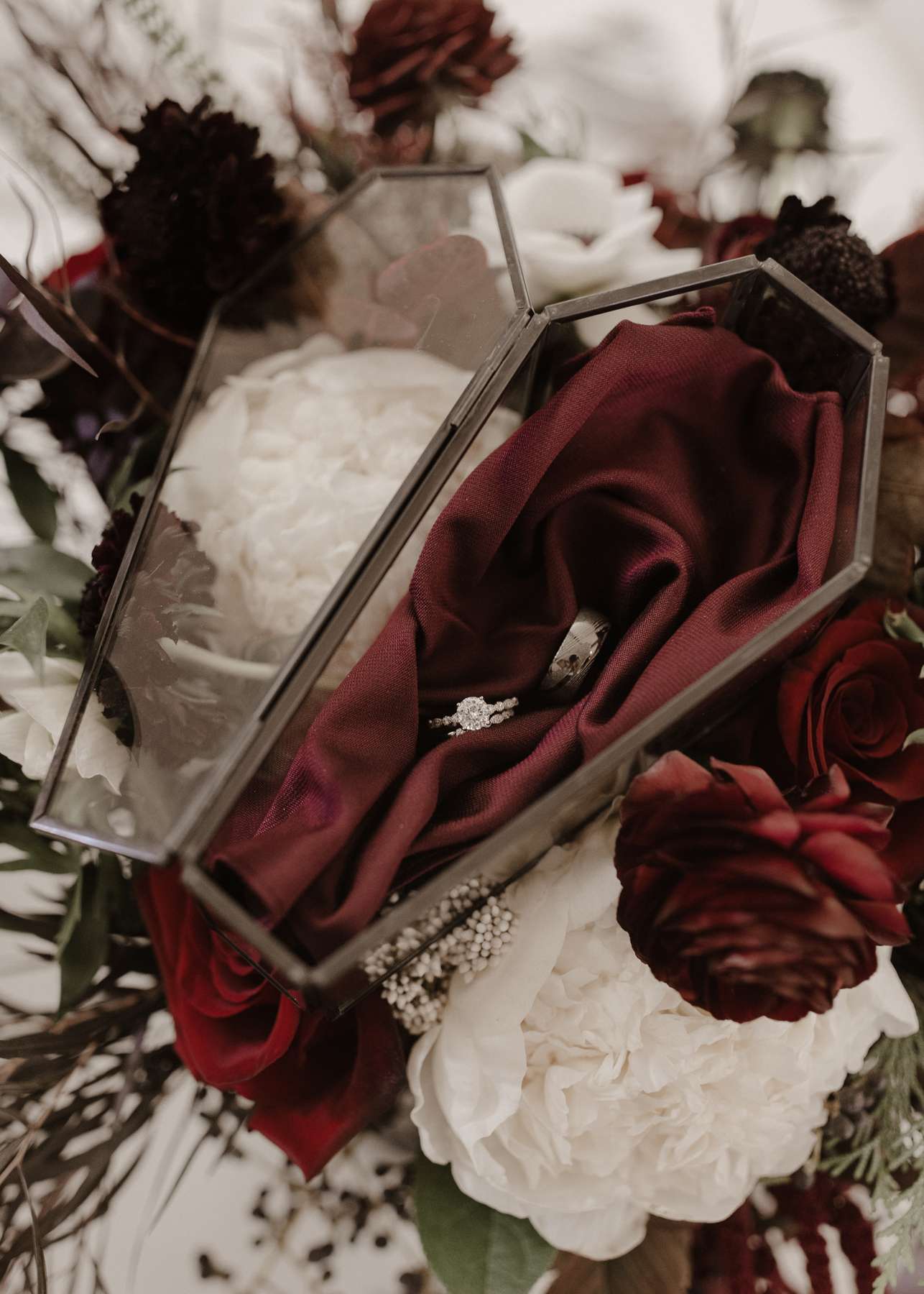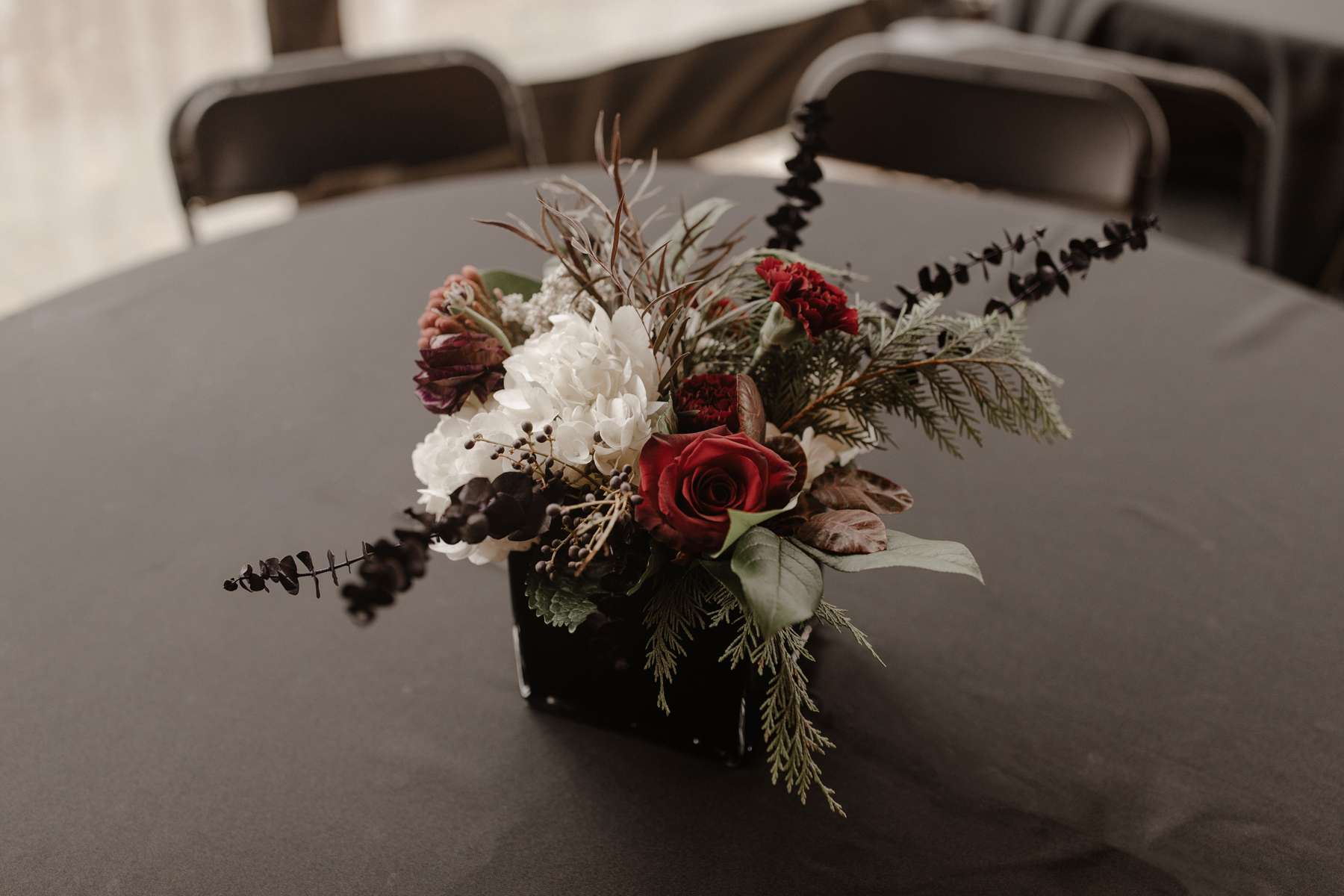 "Our photographer and friend gave us the sweetheart chairs that she DIY'd herself for her own wedding – she spray-painted the chairs black a few years before, so we had to touch up the paint on them. We also spray-painted our Mr. & Mrs. wooden blocks for our sweetheart table. We didn't want to give out favours that would be lost/thrown away at the end of the night so we made thank you bags with some of our favourite sweets."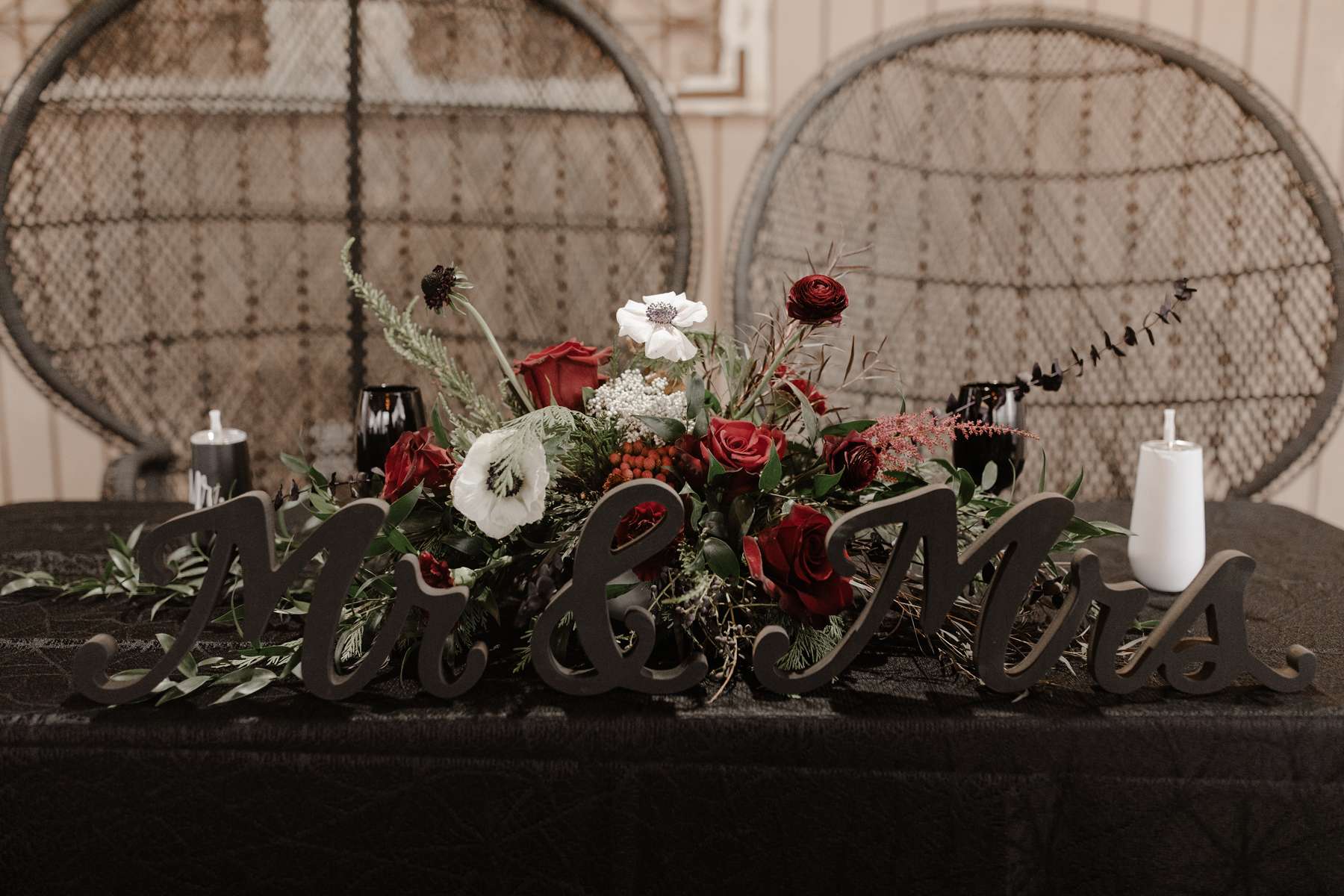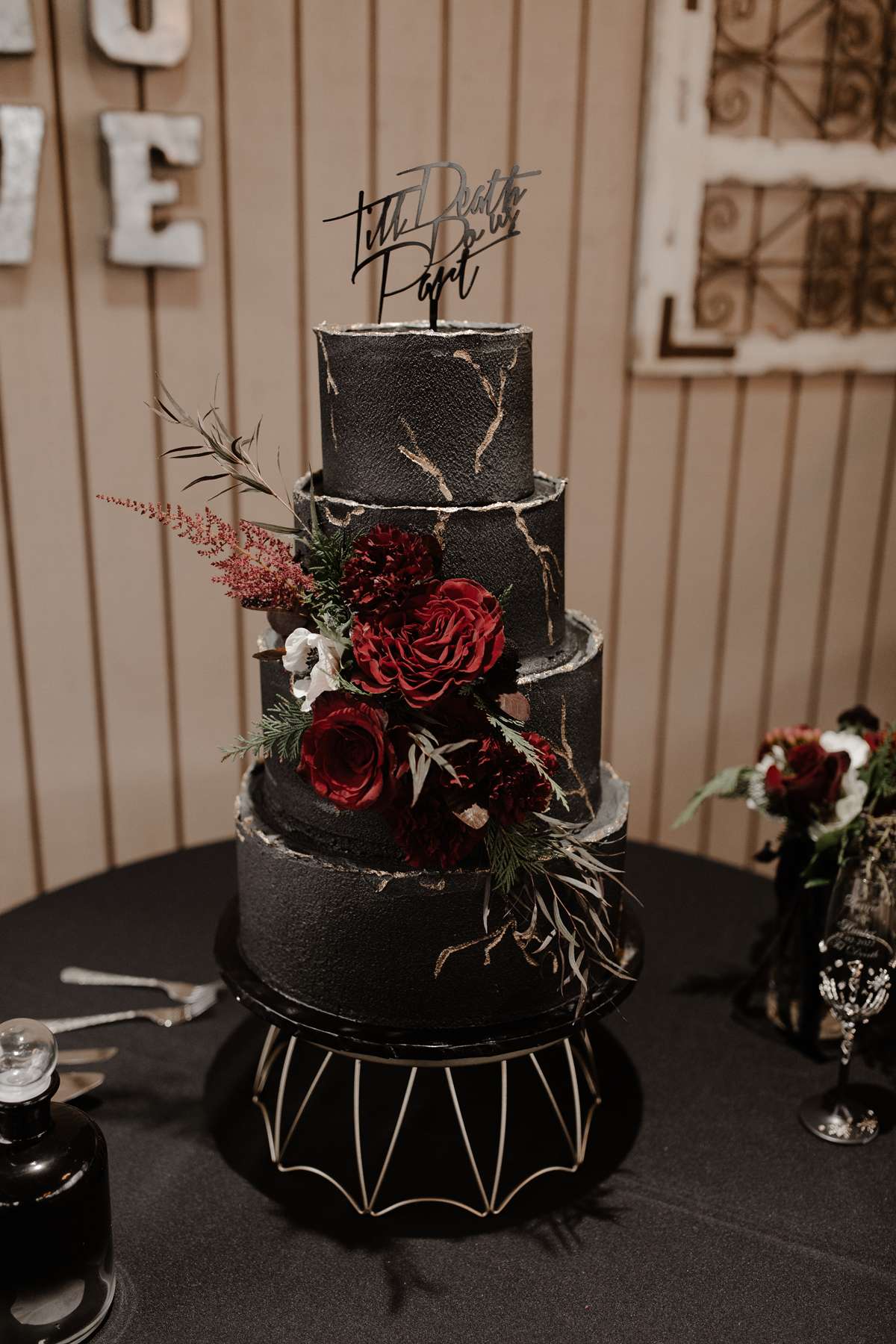 The ceremony itself was short, and officiated by a friend. The unity candle lighting held special significance, as they included Melanie (the bride's mum) and Lee (the groom's dad) to honour and include them even more in the day. They wrote their own vows with Des' being funny and Hunter's super sweet,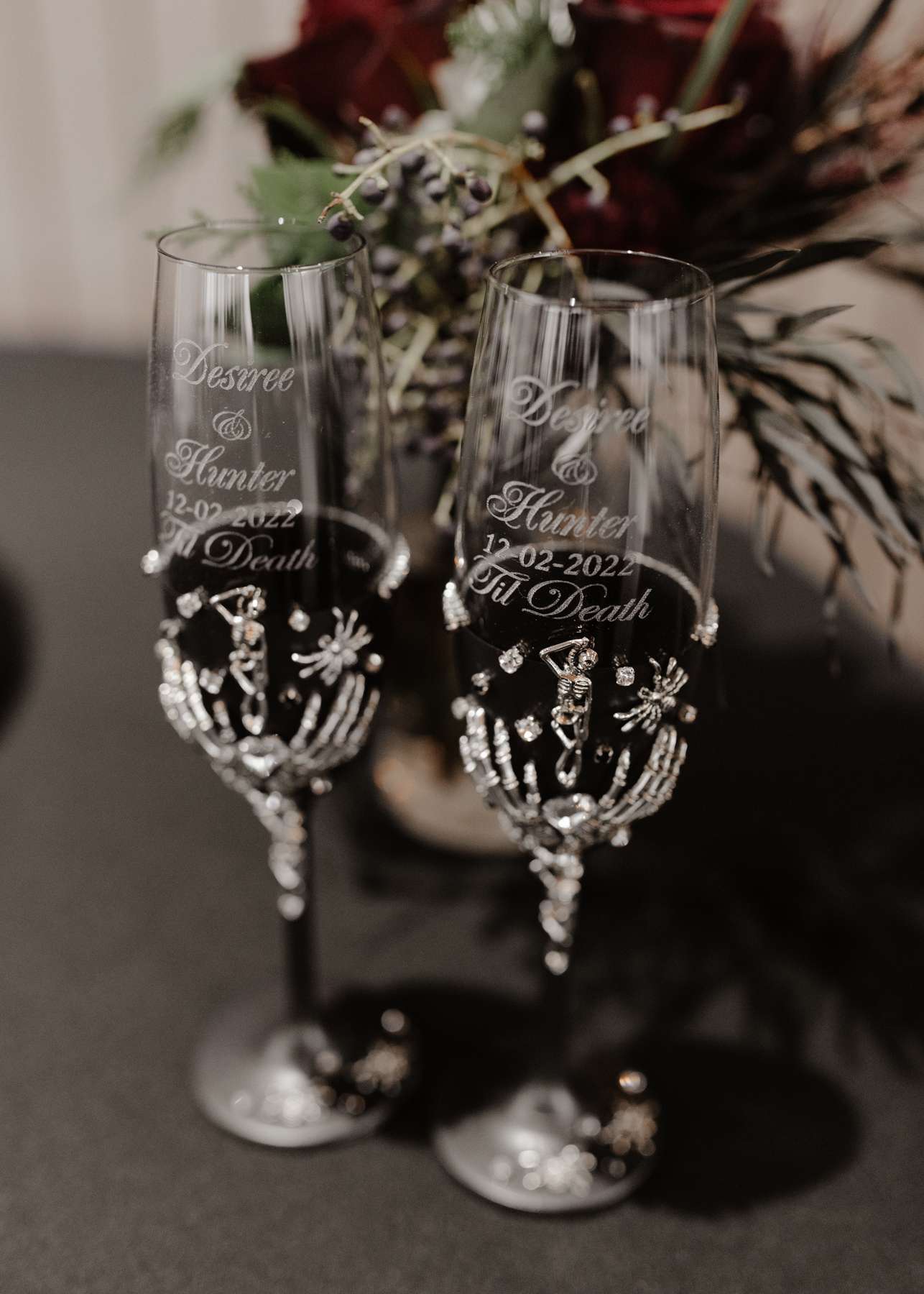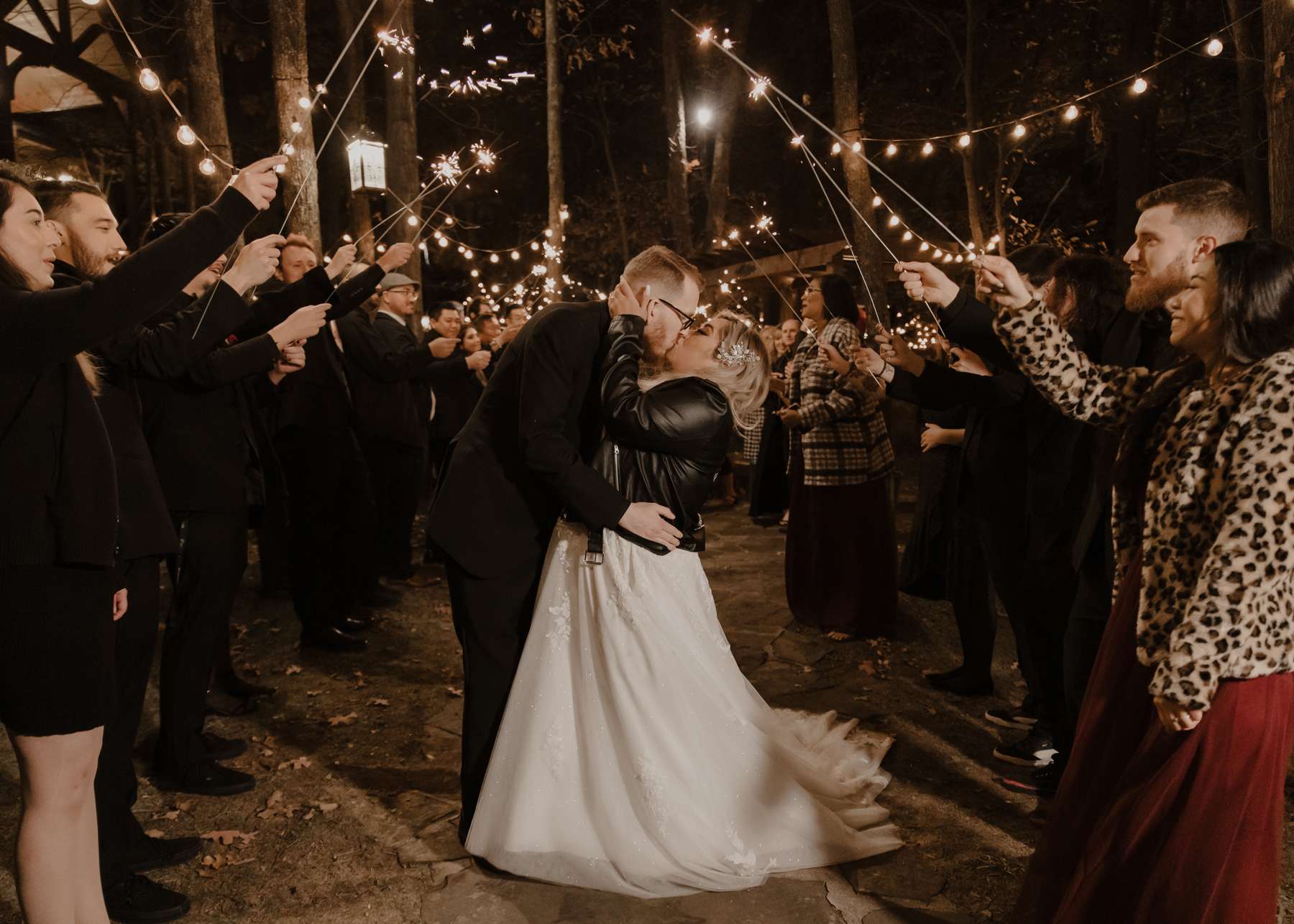 "The highlight of the day was being able to party with our friends and family who had travelled from all over the world just to be with us", Des concluded. "The reception was amazing and the food was delicious! Our DJ played our favourite emo and pop punk songs and everyone let their animal out.