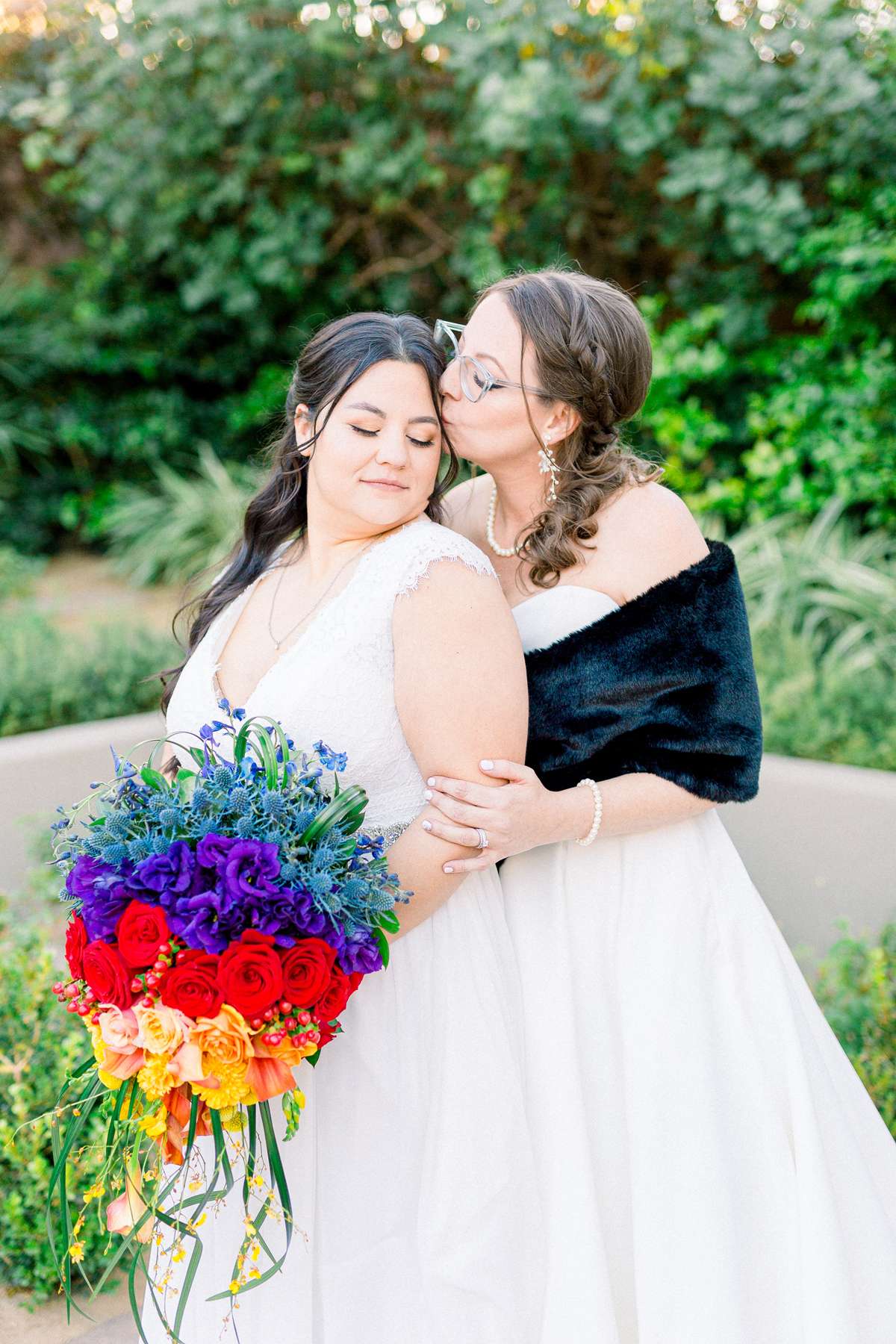 Having an alternative wedding gives you full permission to geek out and bring your own likes and loves into your day. For Neena and Shannon, who watched the entire MCU universe of movies together (in order) when they first got together, having a Marvel superhero-themed day and adding in as much rainbow as they could was just perfect for them.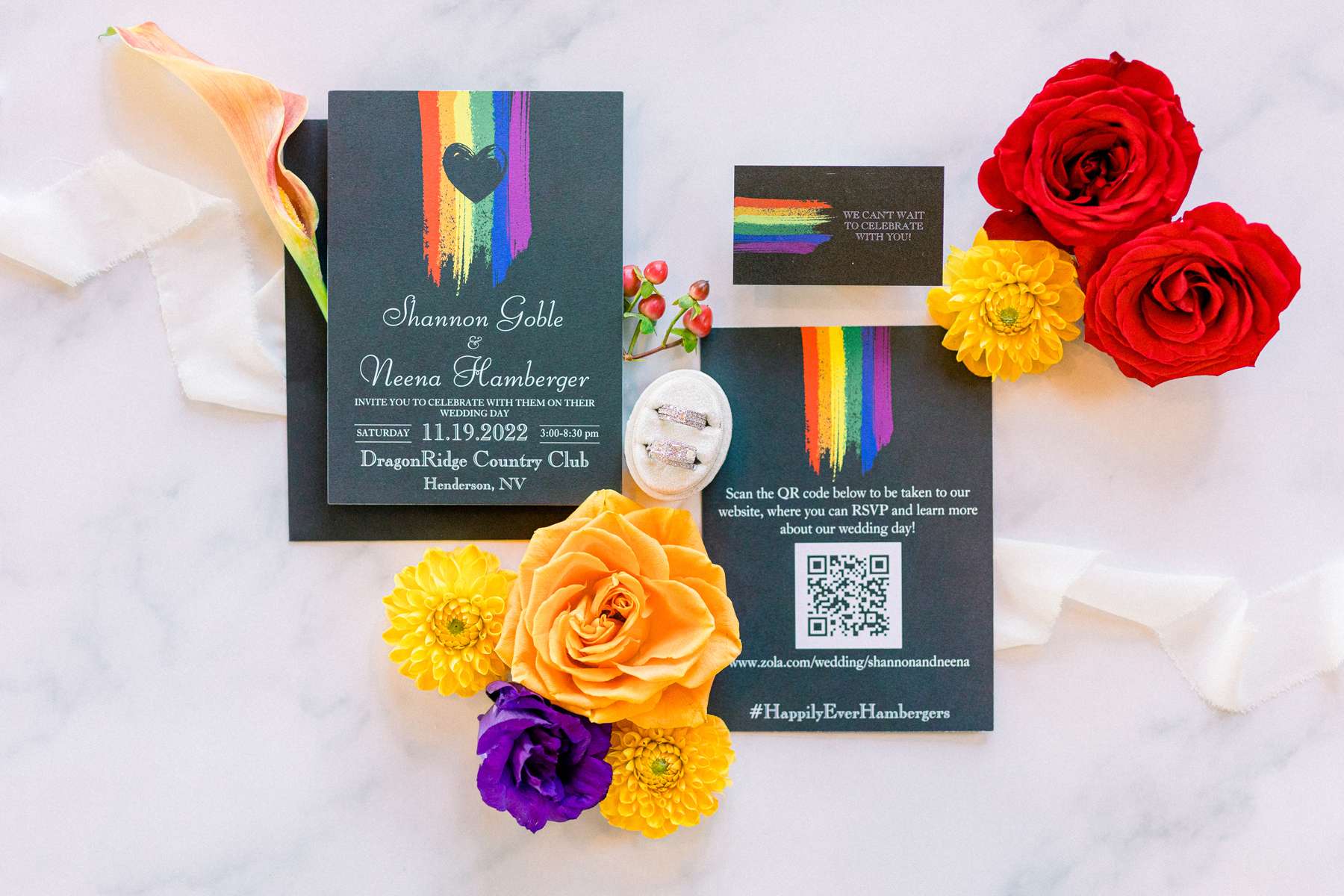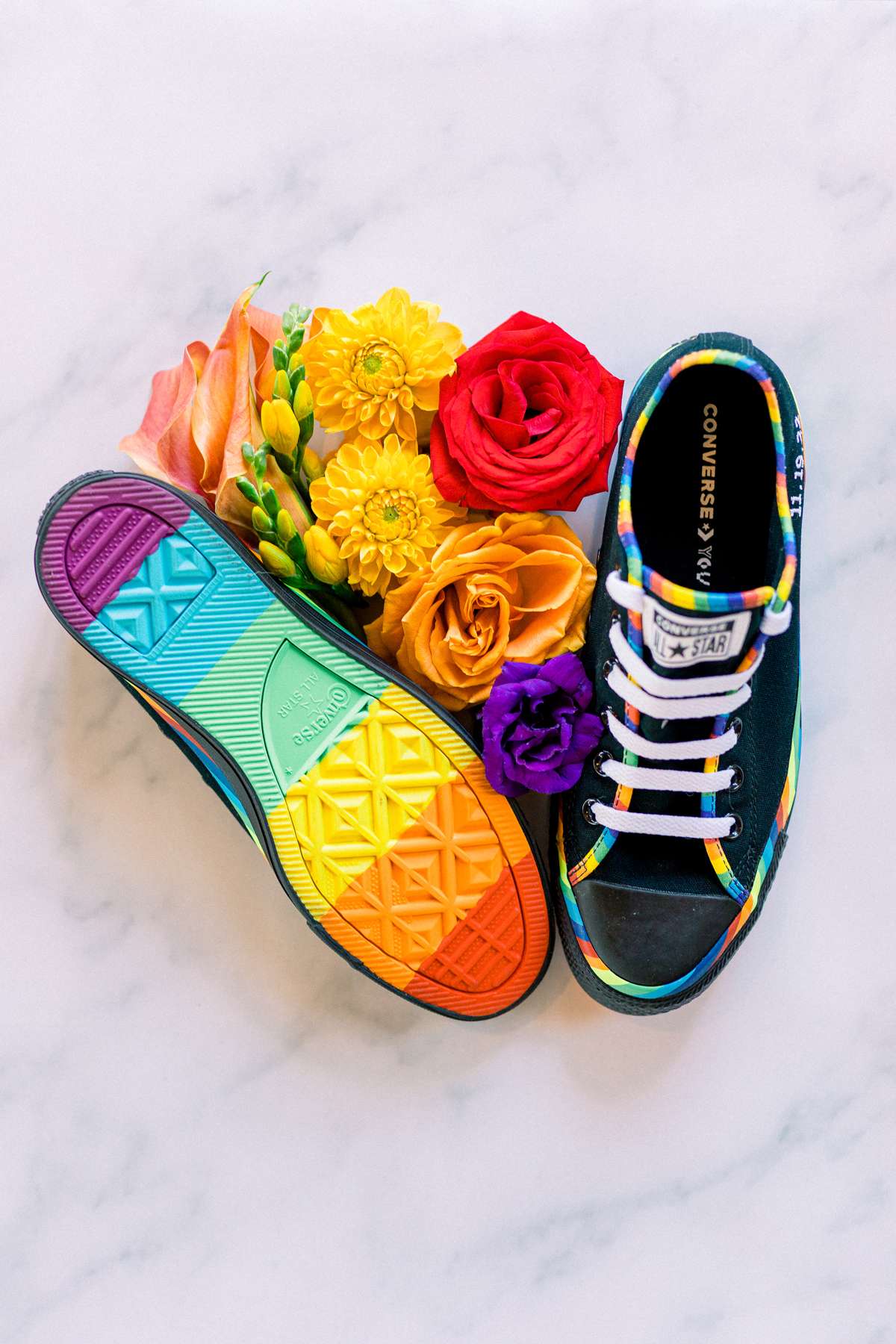 "When we said that our theme was black and rainbow, mixed with Avengers, I'm sure everyone thought this was a 9-year-old's birthday party!" they laughed. "However, everything we did, we did with thought. From the individual-coloured jewellery for each person in our bridal party to the flower petals lining the aisle. All of our bridesmaids (and one bridesman) wore black with a belt or tie that was their individual colour. Shannon's side had red, orange and yellow. Neena had green, blue and purple."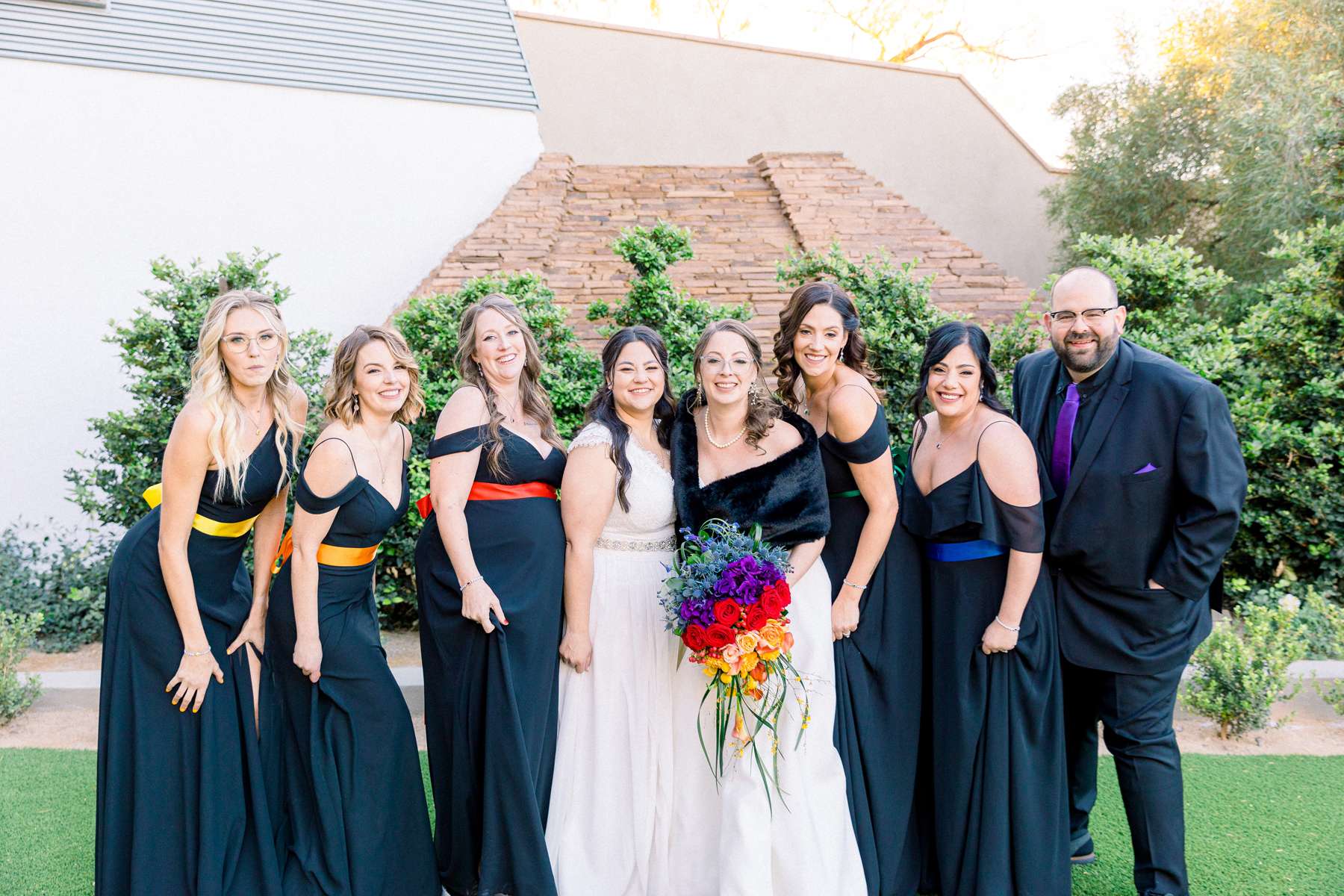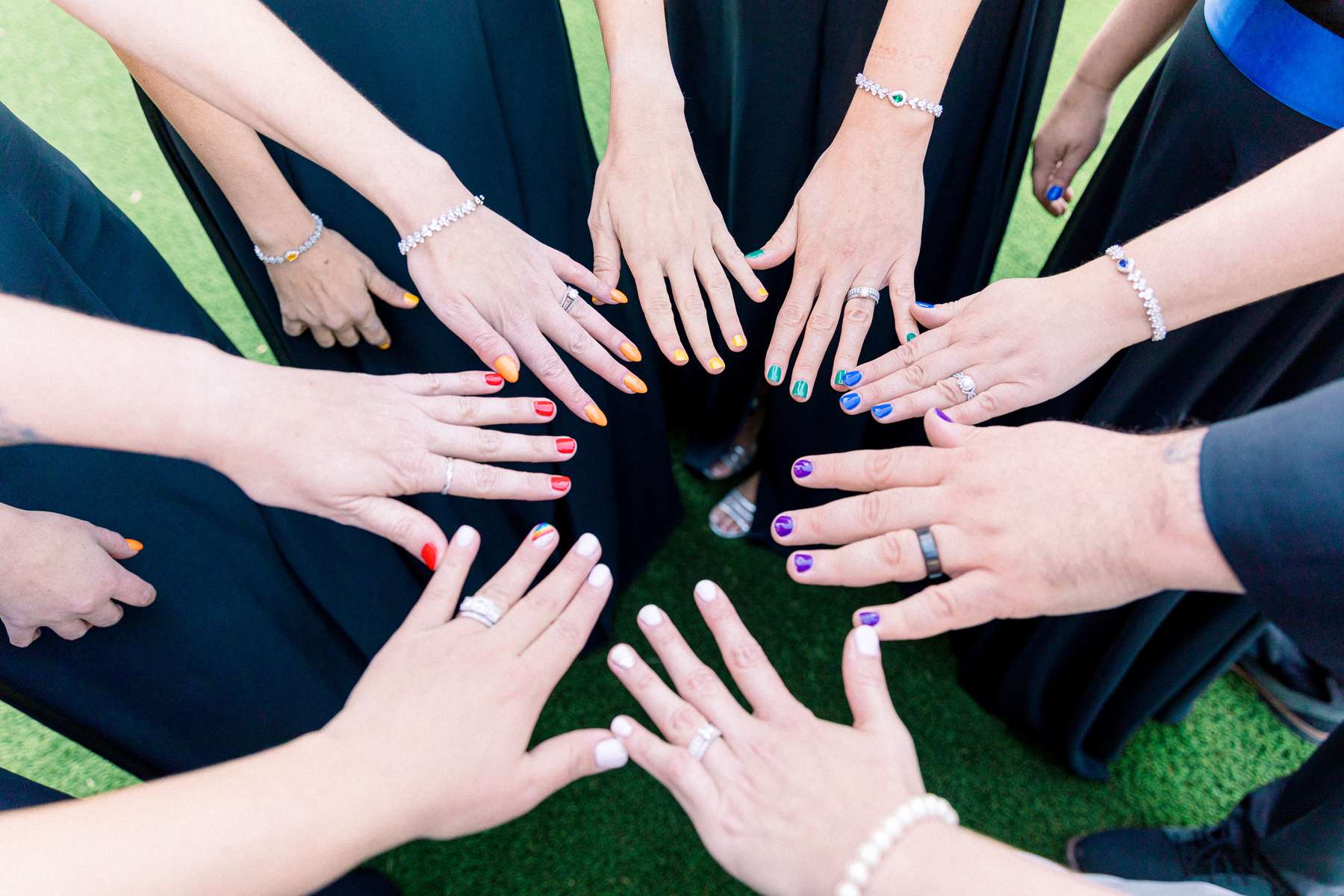 Their venue, DragonRidge Country Club in Henderson, NV, was their biggest cost of the day, but once they visited, nothing else could compare. They had their ceremony outside in their beautiful gardens in front of a waterfall and their reception in their recently renovated ballroom with spectacular views of the Las Vegas strip.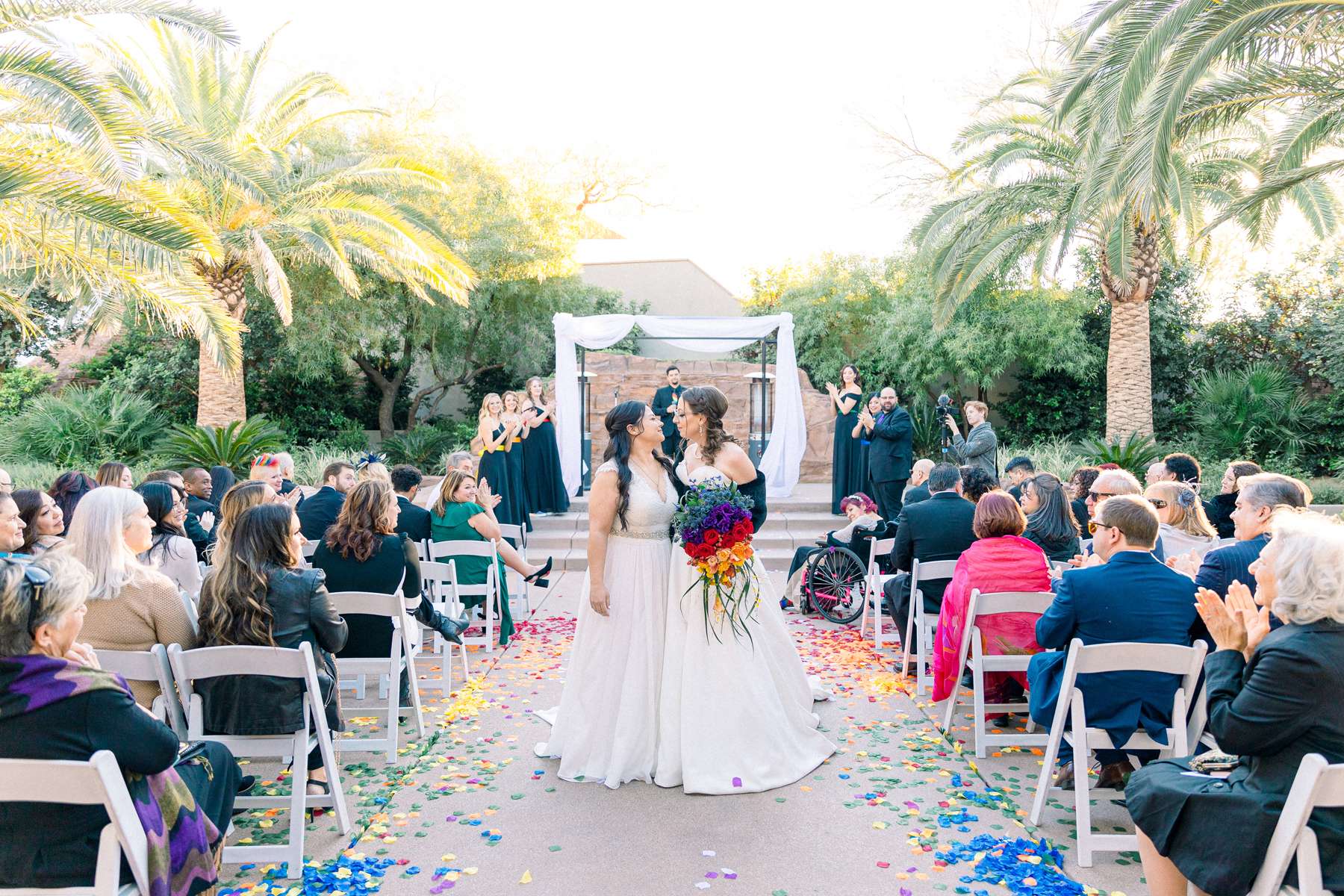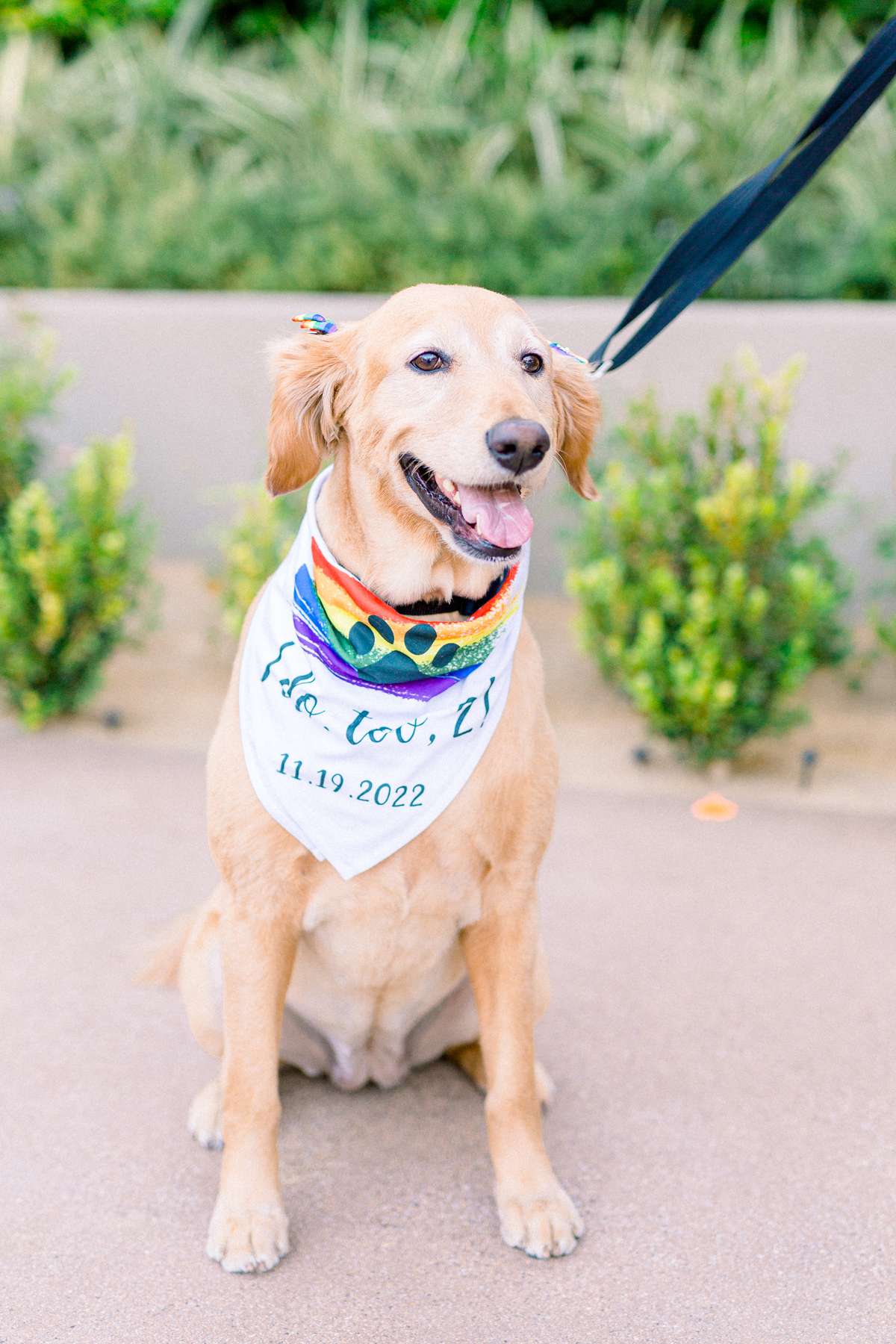 Shannon walked down the aisle with her brother, who was also their officiant, and after the bridal party, Neena arrived. Shannon then met her at the beginning of the aisle, and they walked down the aisle together to The Real Hero by Alan Silvestri which features in Avengers: Endgame. Their dog, Finley, was the ring bearer and she wore rainbow bows in her ears and a custom-made bandana.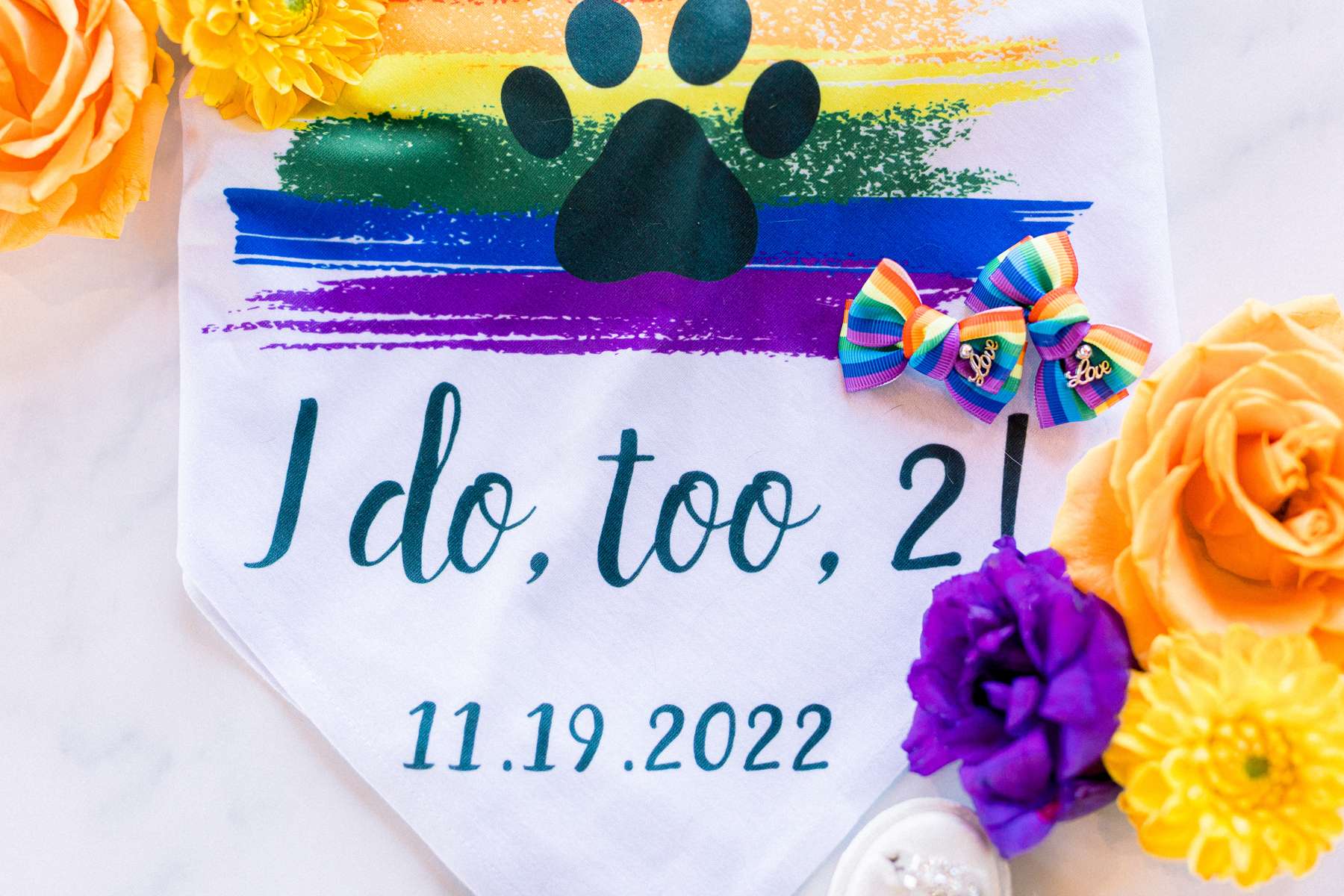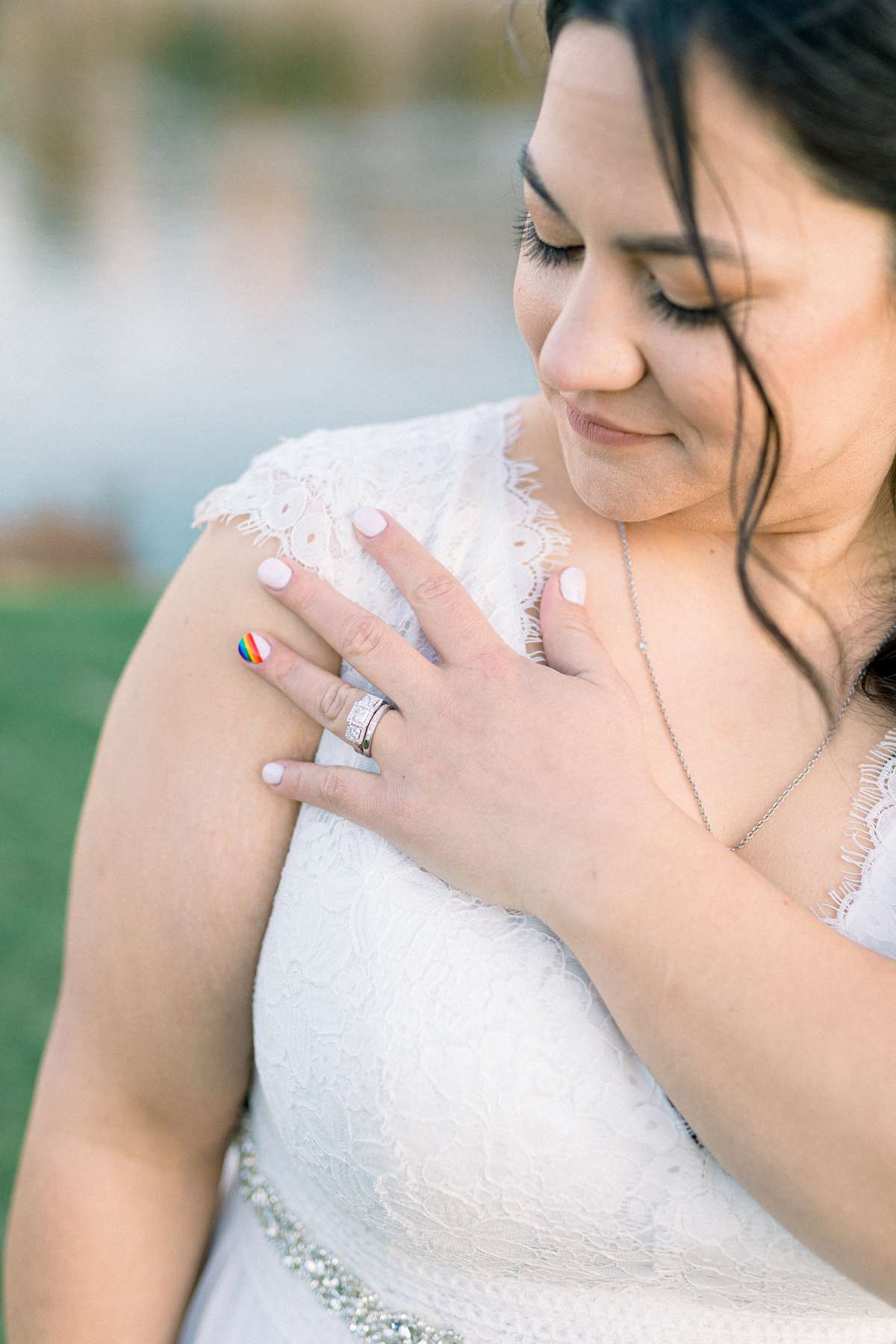 To bring the theme into their reception, they named each table after a superhero and used character logos as table markers. They assigned each character a colour and printed the superhero's logo in the same colour vinyl. They then added vases of different heights, filled with water that was dyed to the colour of the table as well as fairy lights and glasses of Skittles.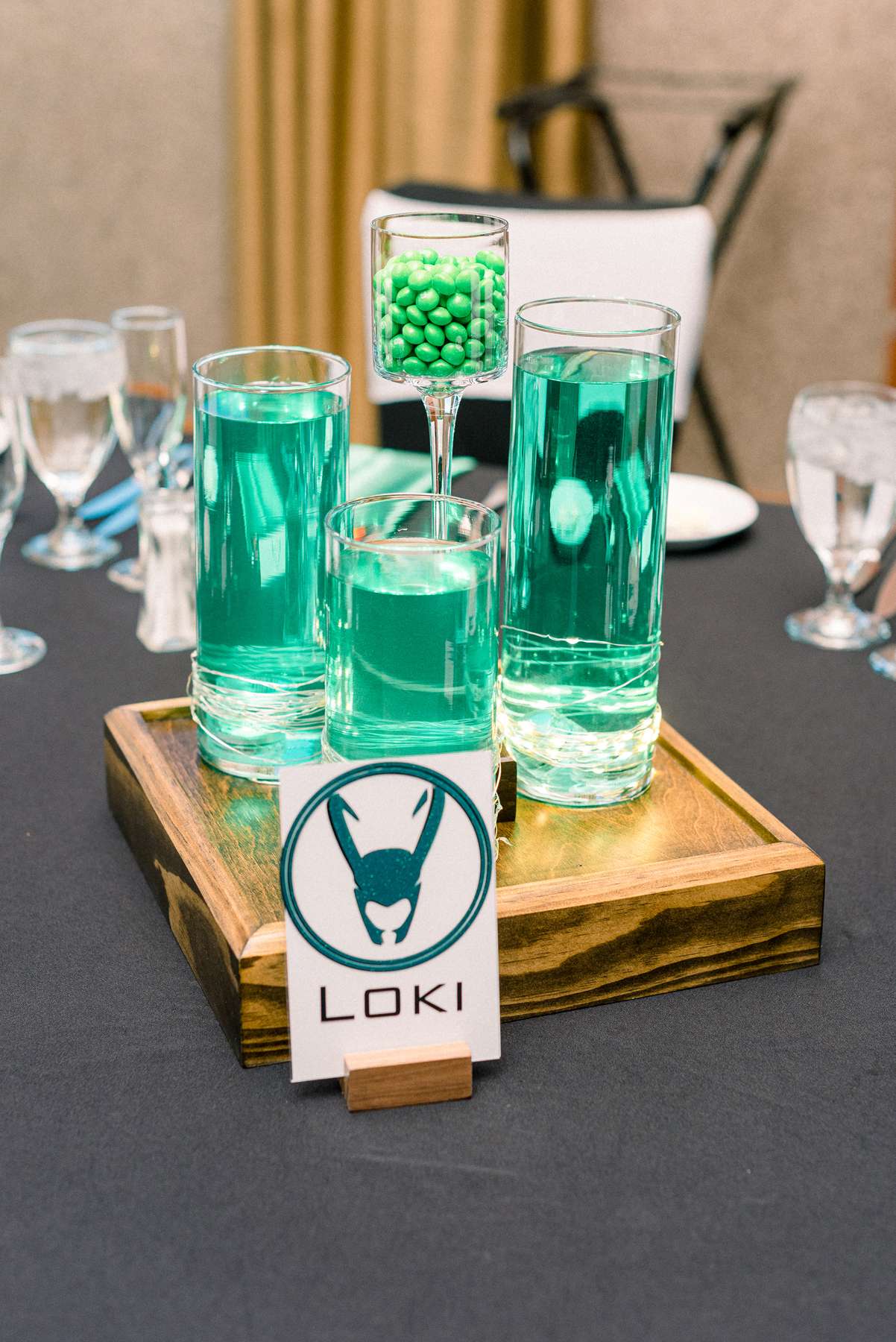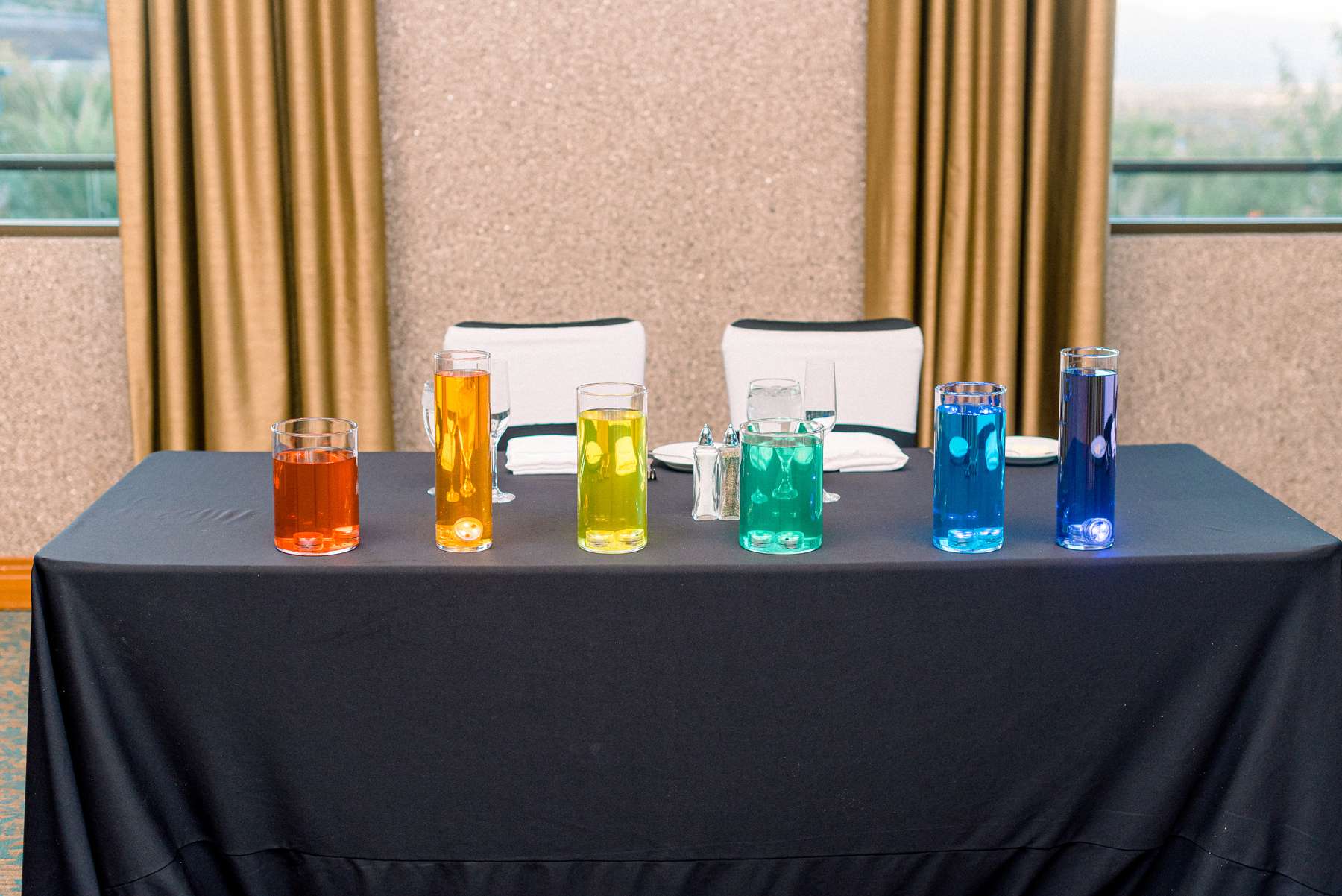 Like any wedding, Shannon and Neena faced a few challenges, particularly worrying if they were on track with everything. They hired Symphony Weddings as their on-the-day coordinator, but on reflection, they wish they'd had them working with them from the start! "A full-on wedding planner could have really eased our stress in the months leading up to the wedding", they reflected. "In the end the day was perfect, but if we'd known, we would have gotten an upgraded package for the wedding planner."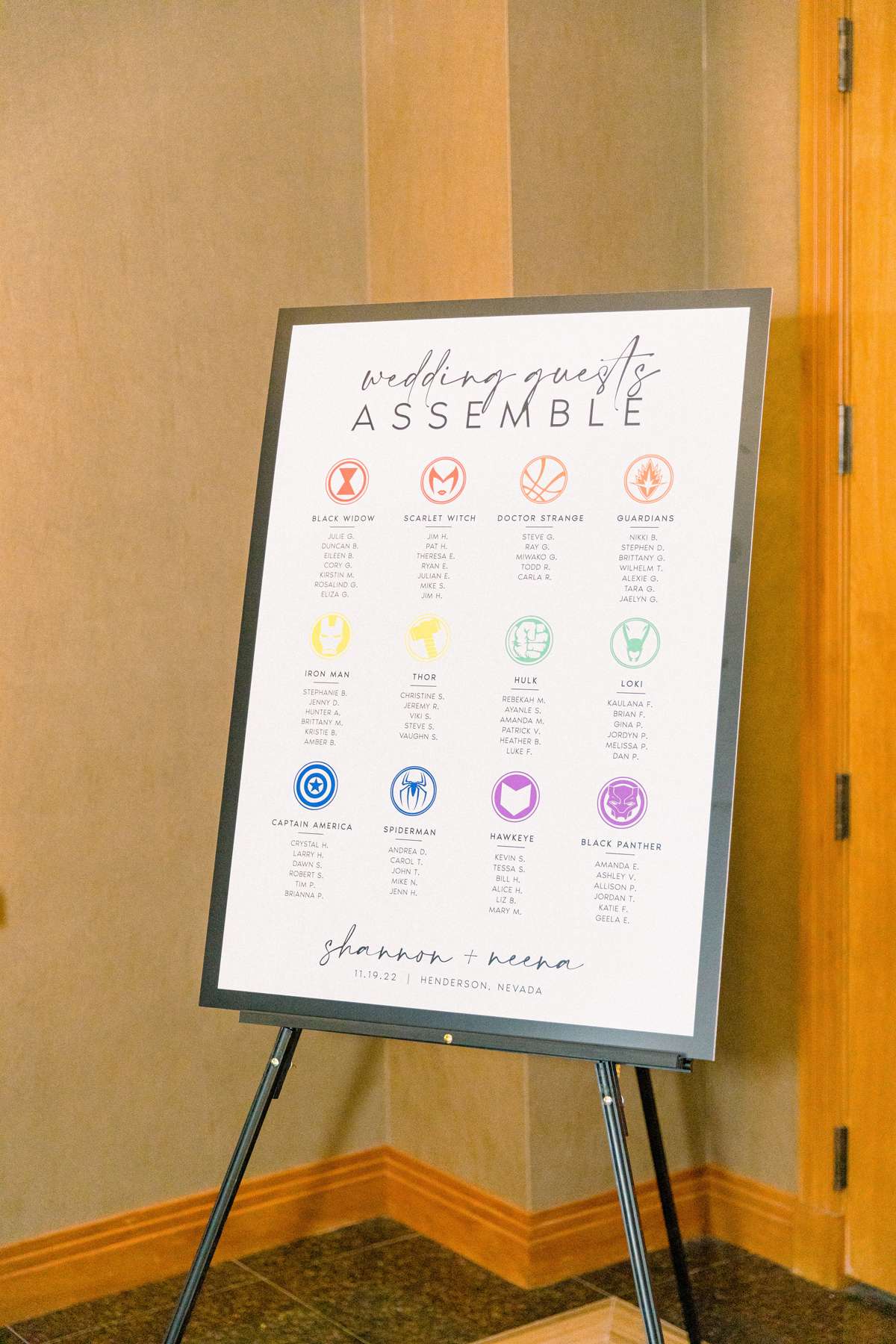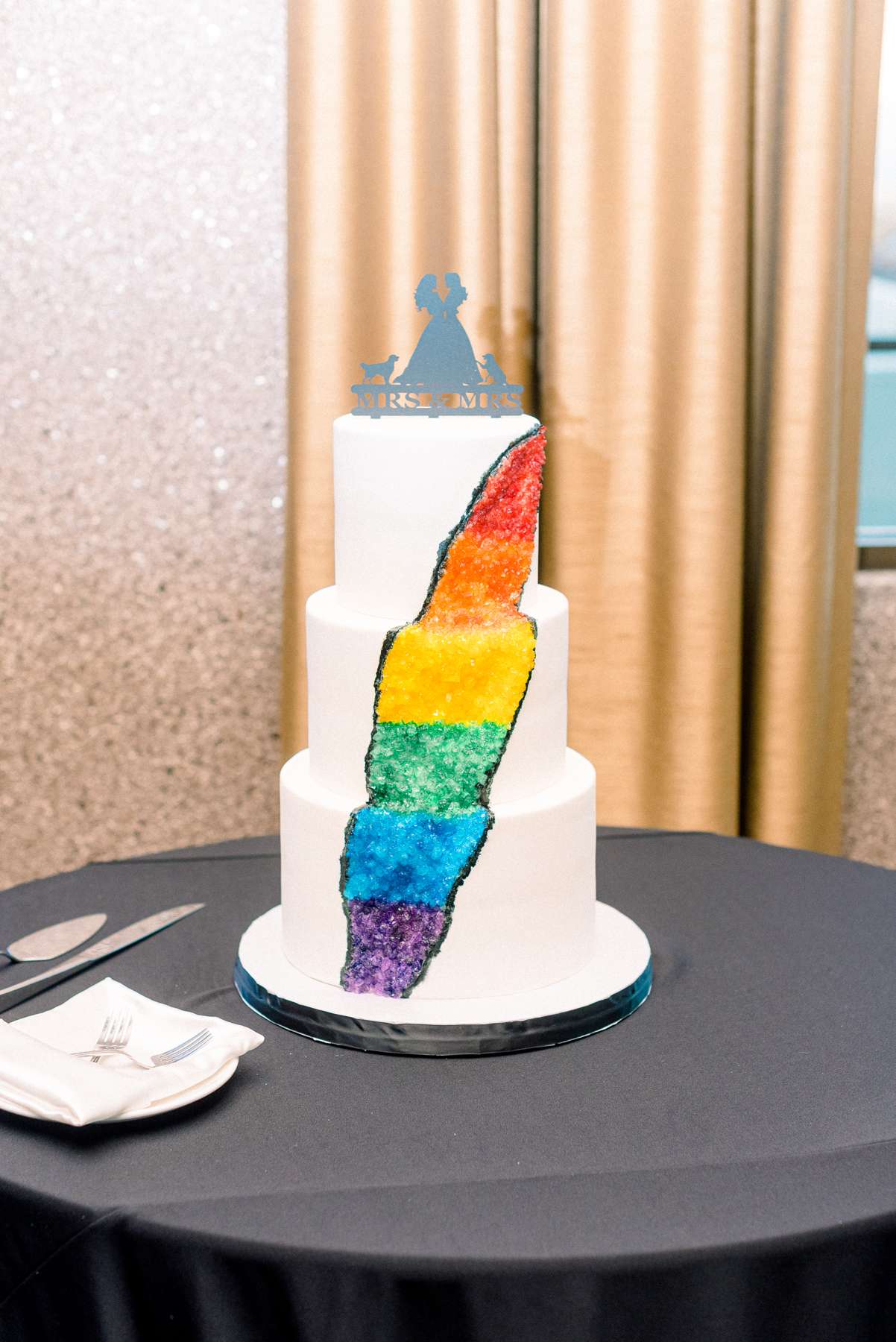 Overall though, there's nothing they'd change about their wedding. Although weddings can be expensive, they advise, "You probably will go over budget, The most important thing is to find out what your non-negotiables are and start with those. It can get overwhelming, but at the end of it, you will be married to the love of your life! Enjoy every minute of the planning and the day because it will be over before you know it."