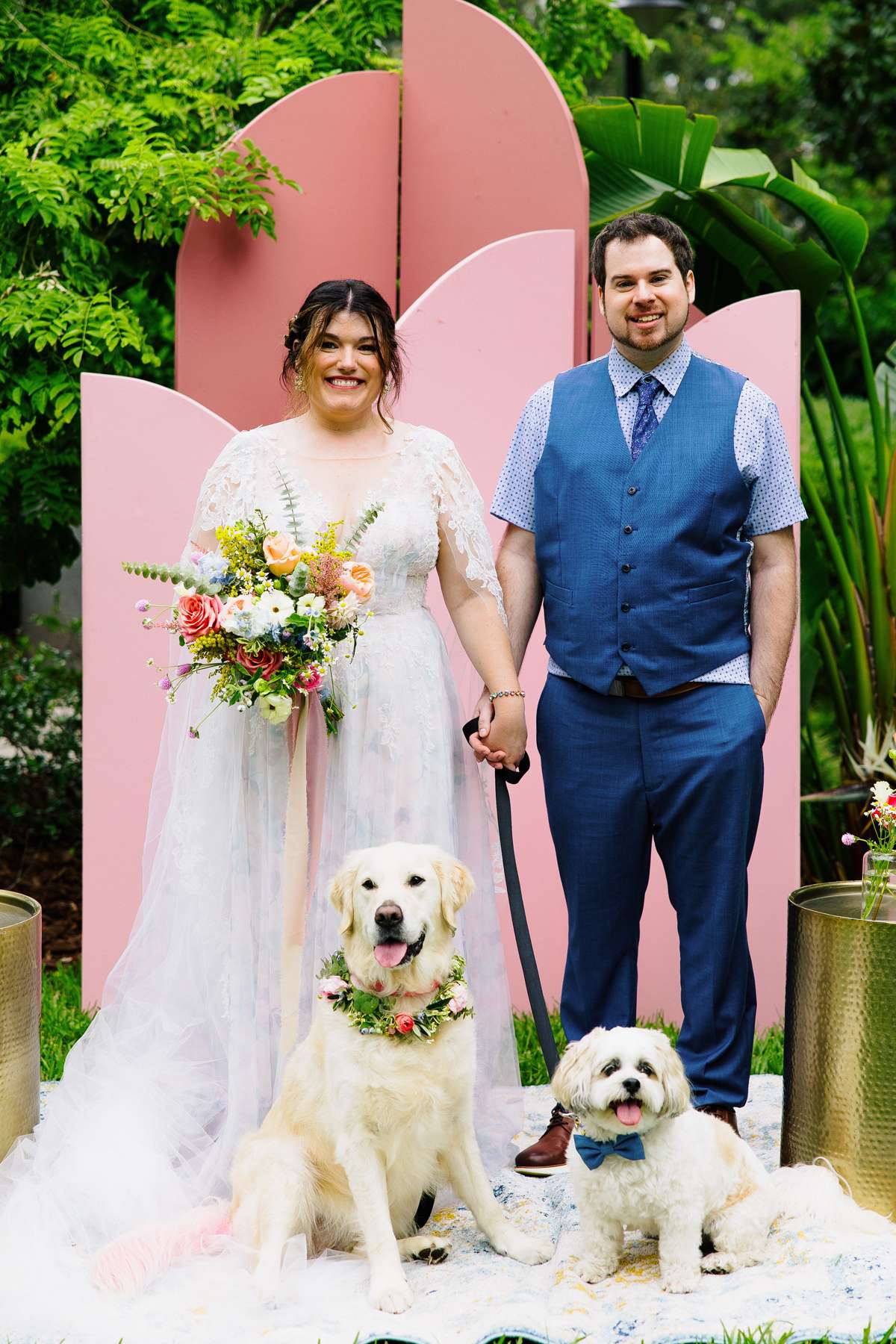 Jess and Chris wanted to play homage to the iconic Woodstock era, in their Orlando wedding. Their venue, the Hard Rock Hotel, set the perfect back drop and they also added some very 'them' geekery to the proceedings by doing photos at The Wizarding World of Harry Potter at Universal Studios.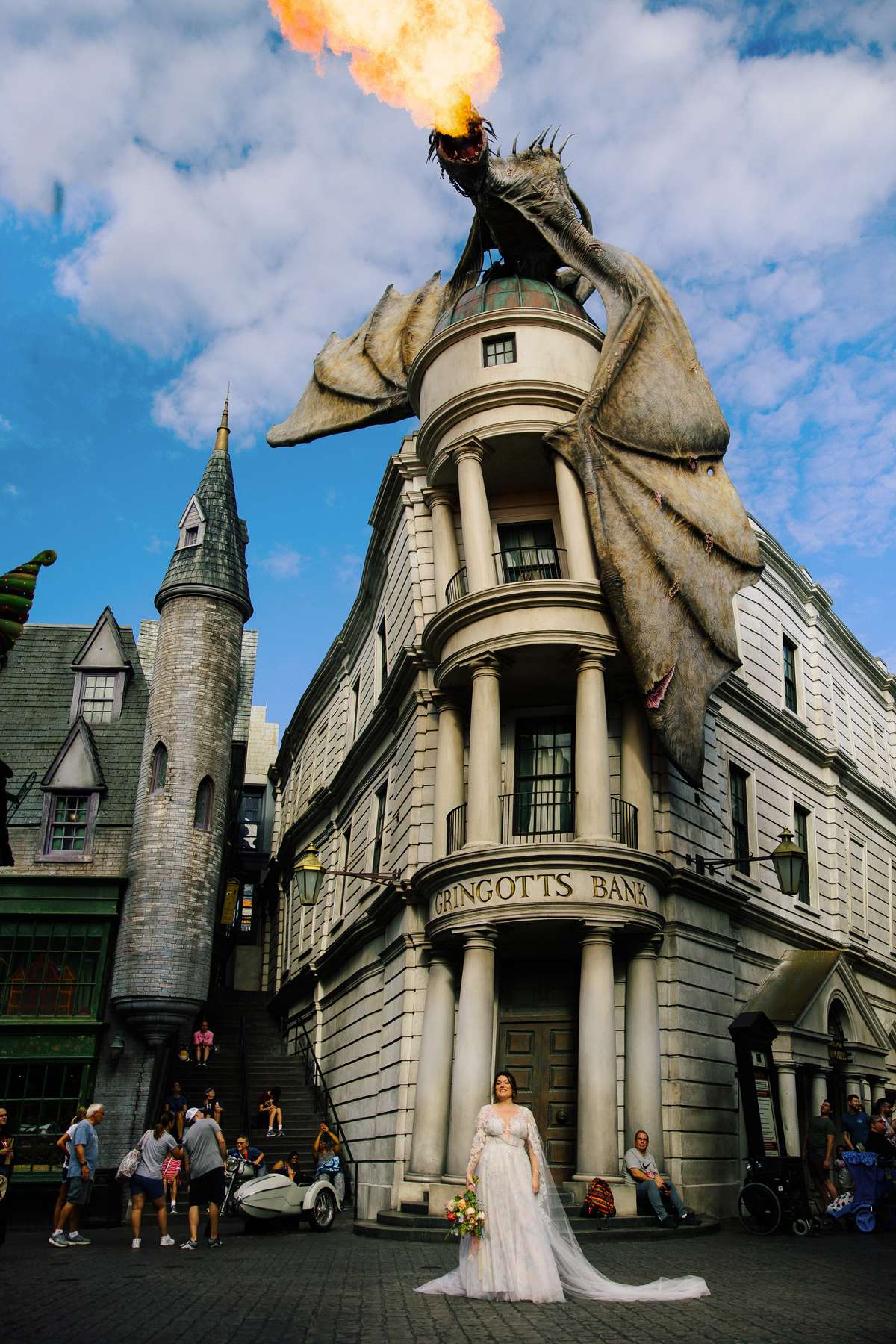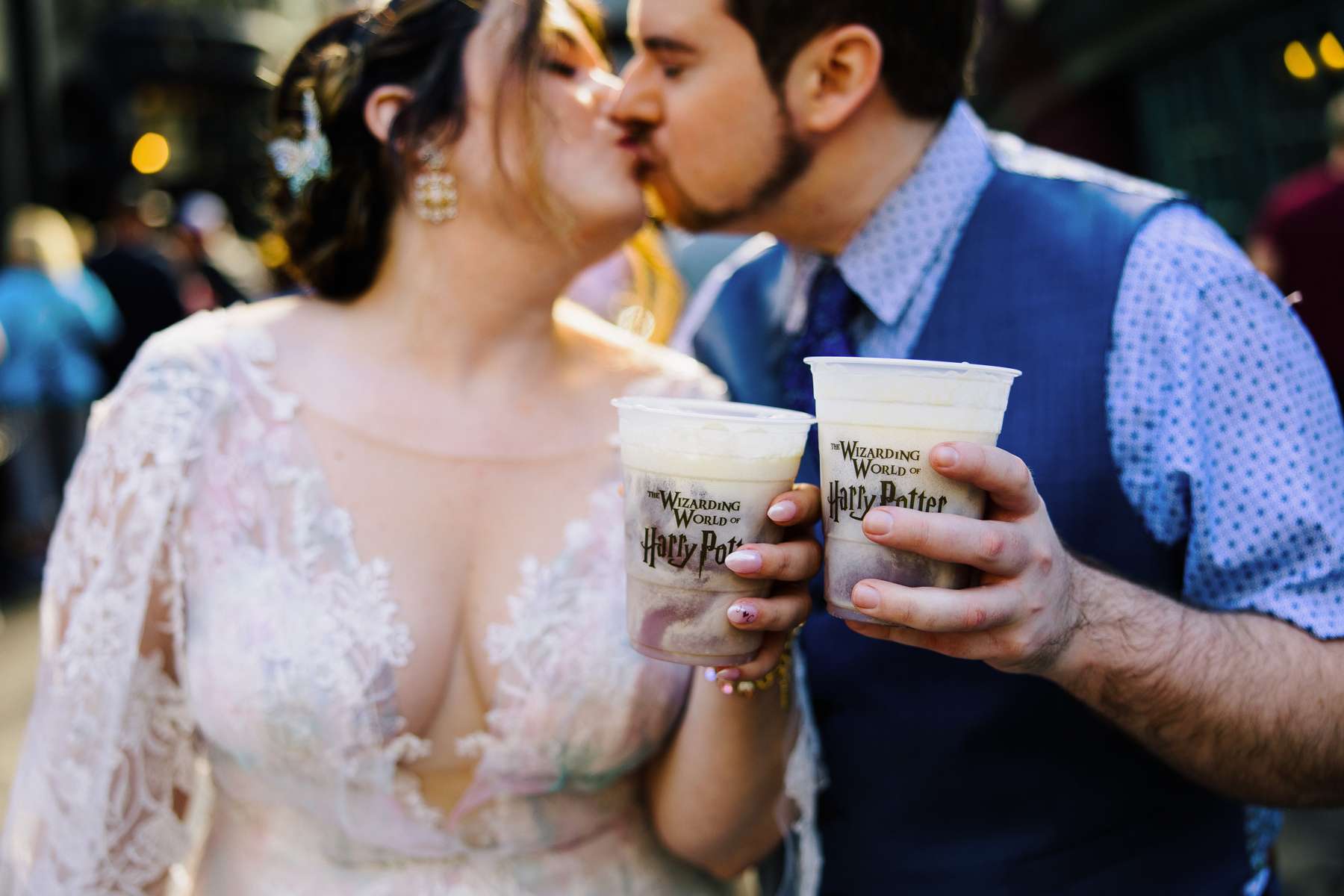 The couple drew inspiration from the vibrant music festivals of the 70s, infusing their wedding with a kaleidoscope of colours, music and various forms of art. Jess explained, "We really wanted the day to be all about music and art, channeling the spirit of Woodstock. We had a very guest centric wedding, so if it wasn't going to be fun for guests, we didn't do it. We had a cotton candy maker so our guests could have a snack pre-ceremony, and a live sketch artist who drew people while they danced. Our welcome party was just a showing of Back to the Future that we booked out at the movie theatre."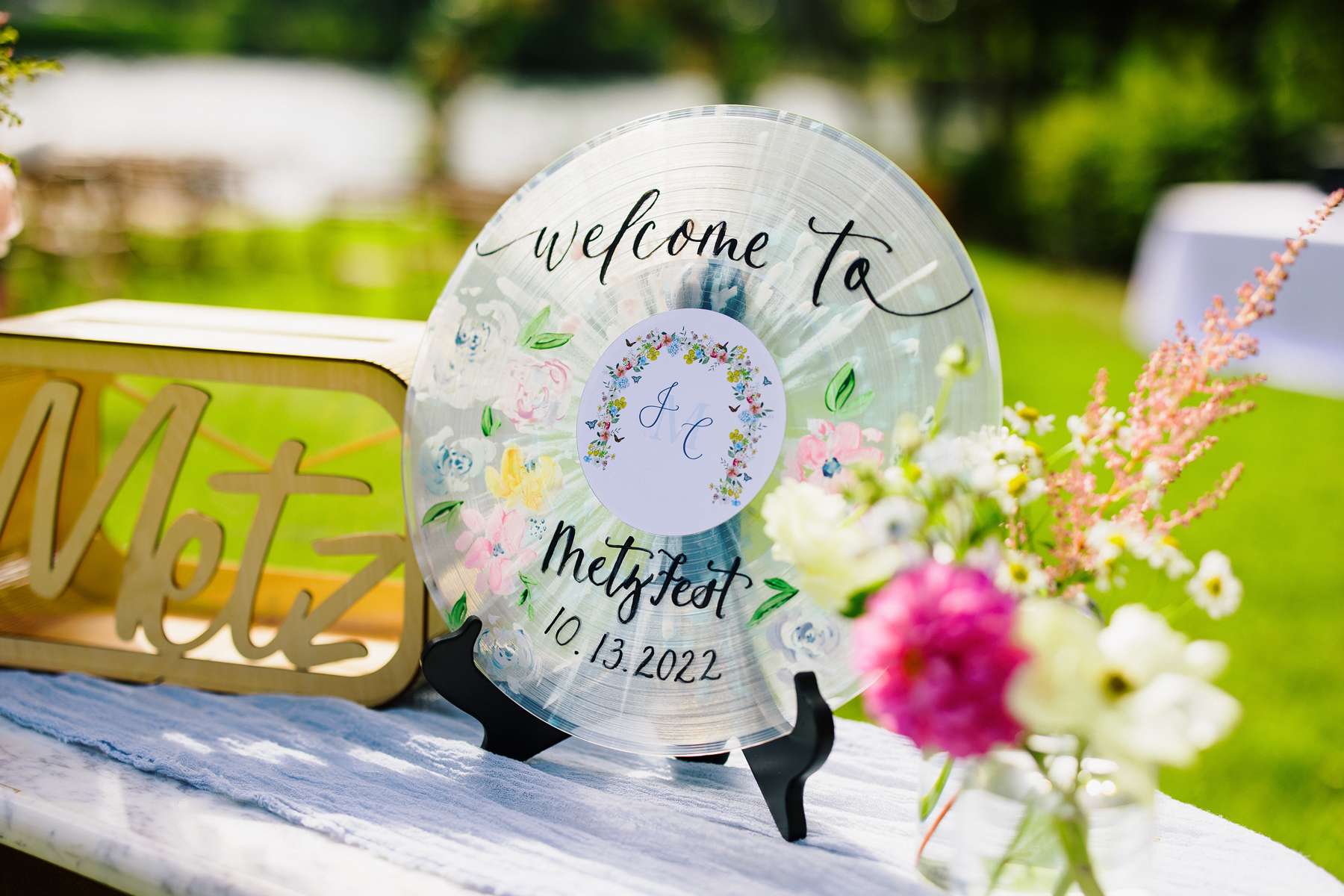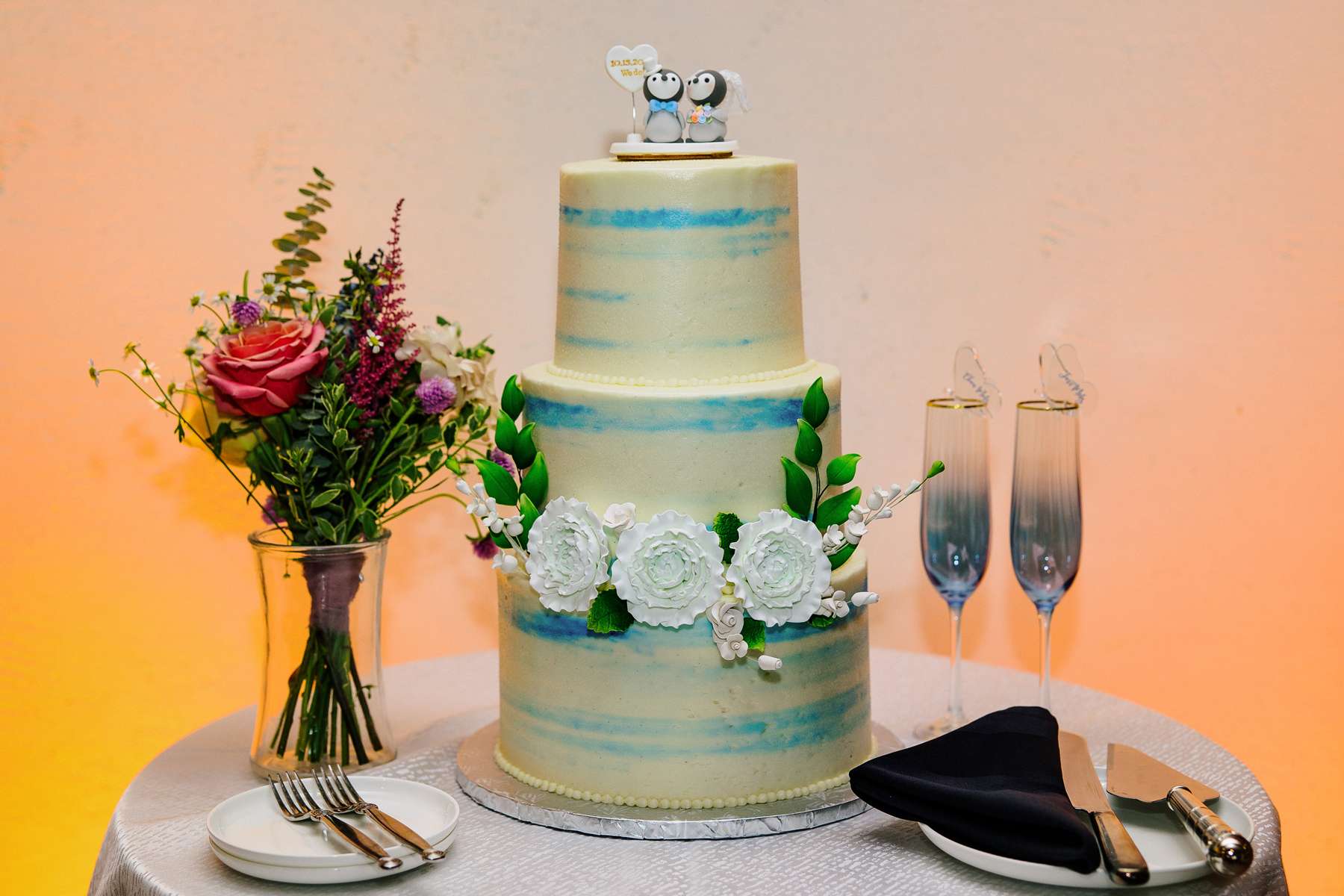 The ceremony itself was a journey through the musical ages. The groom walked down the aisle to To Find You by Sing Street, while the bride made her entrance to Taylor Swift's Invisible String. As they walked out as a newly married couple, the enchanting melody of Mariana's Trench's Ever After accompanied them.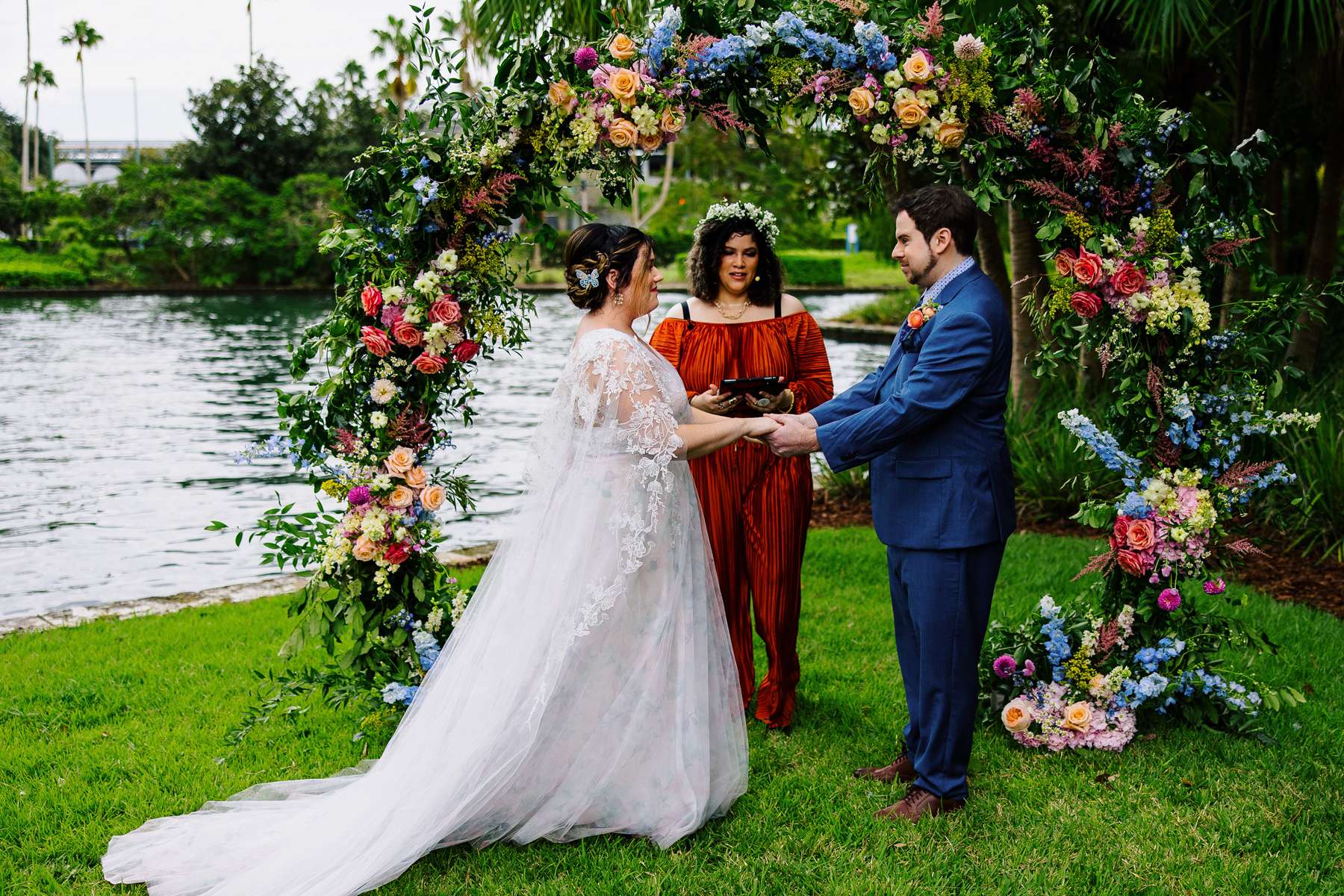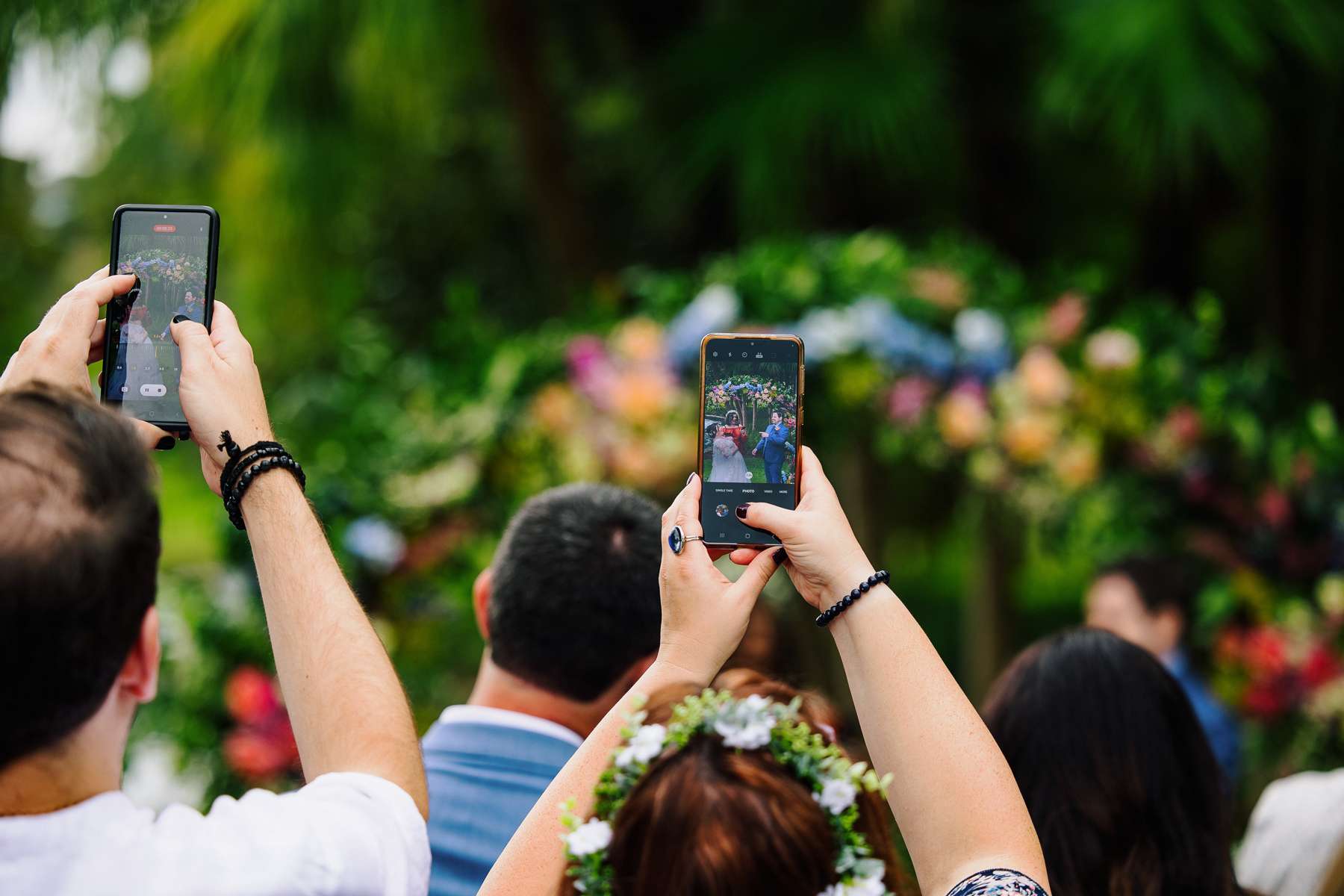 "Our ceremony went viral," Jess continued. "Our officiant gave everyone one minute to have their phones out and take photos of us before the ceremony got started, we posed in different ways, and she ended by telling them to 'Put their shit away!' it was perfect, and no one had their cameras or phones out for the rest of the ceremony."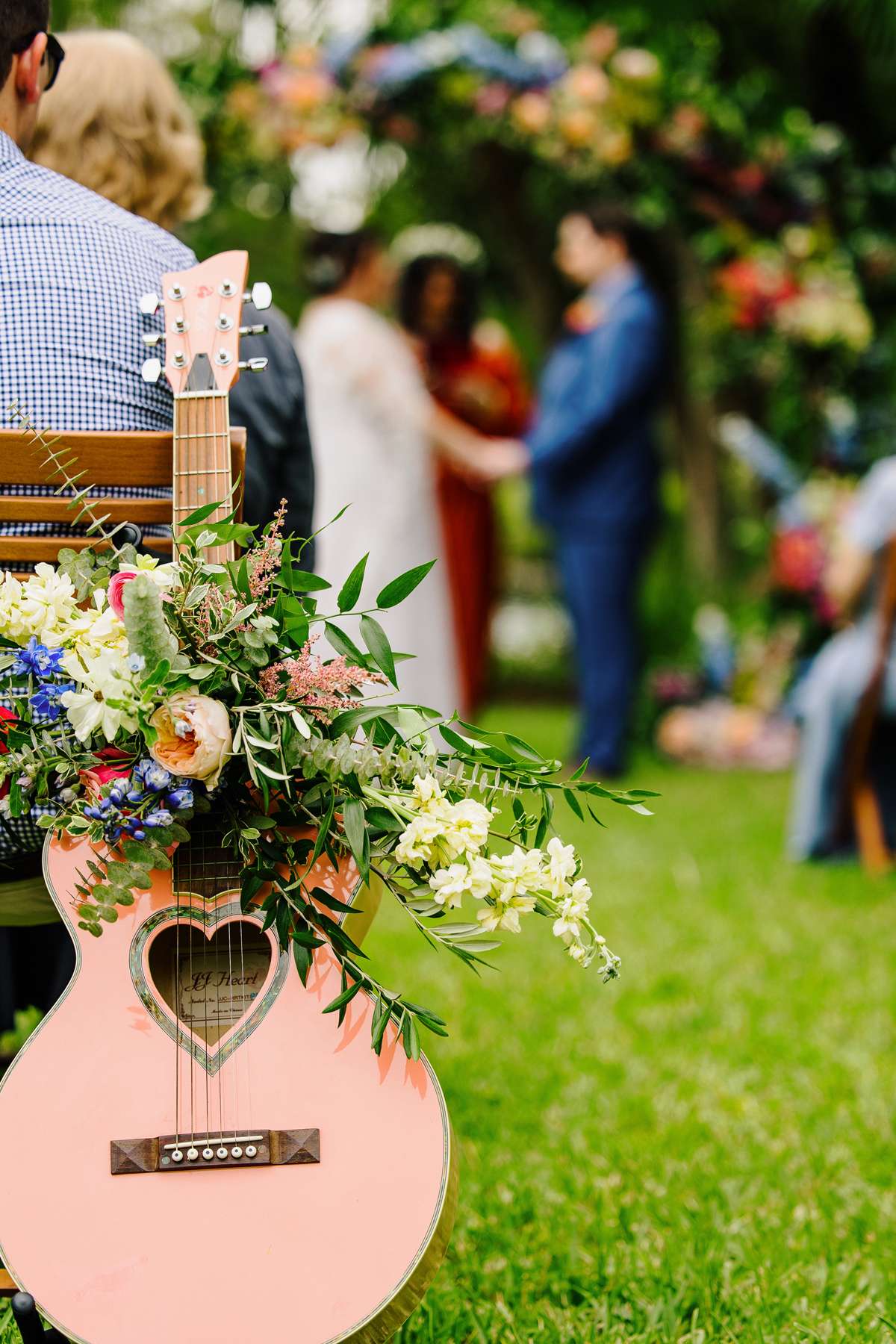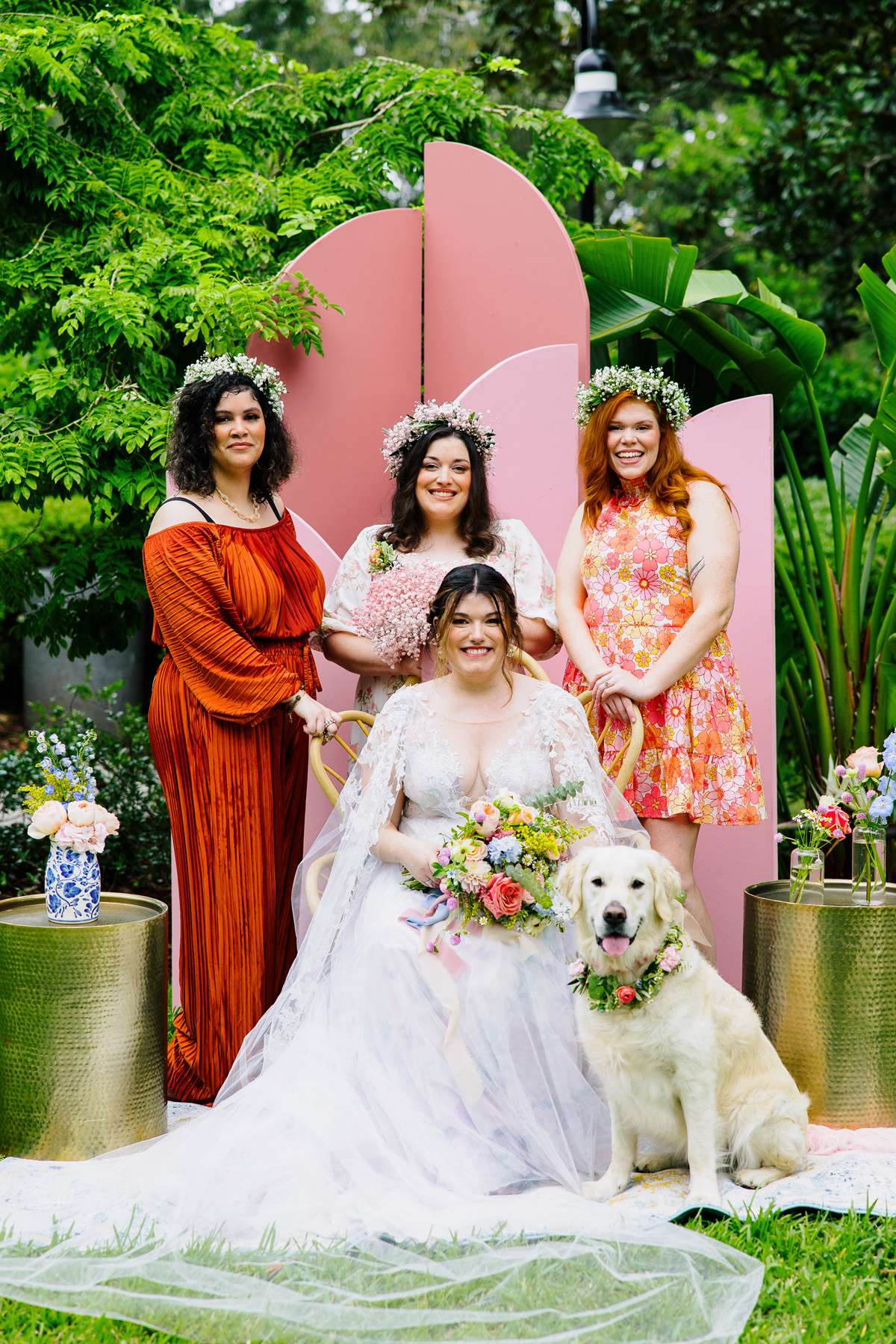 The reception was an informal and joyful affair. Held in the velvet bar of the Hard Rock Hotel, the couple treated their guests to a brunch buffet. The air was filled with pop punk, emo and, of course, Taylor Swift tunes, Adding to the surprise element, they also had a secret artist hiding in the corner who drew people as they danced, it was a total surprise for the guests.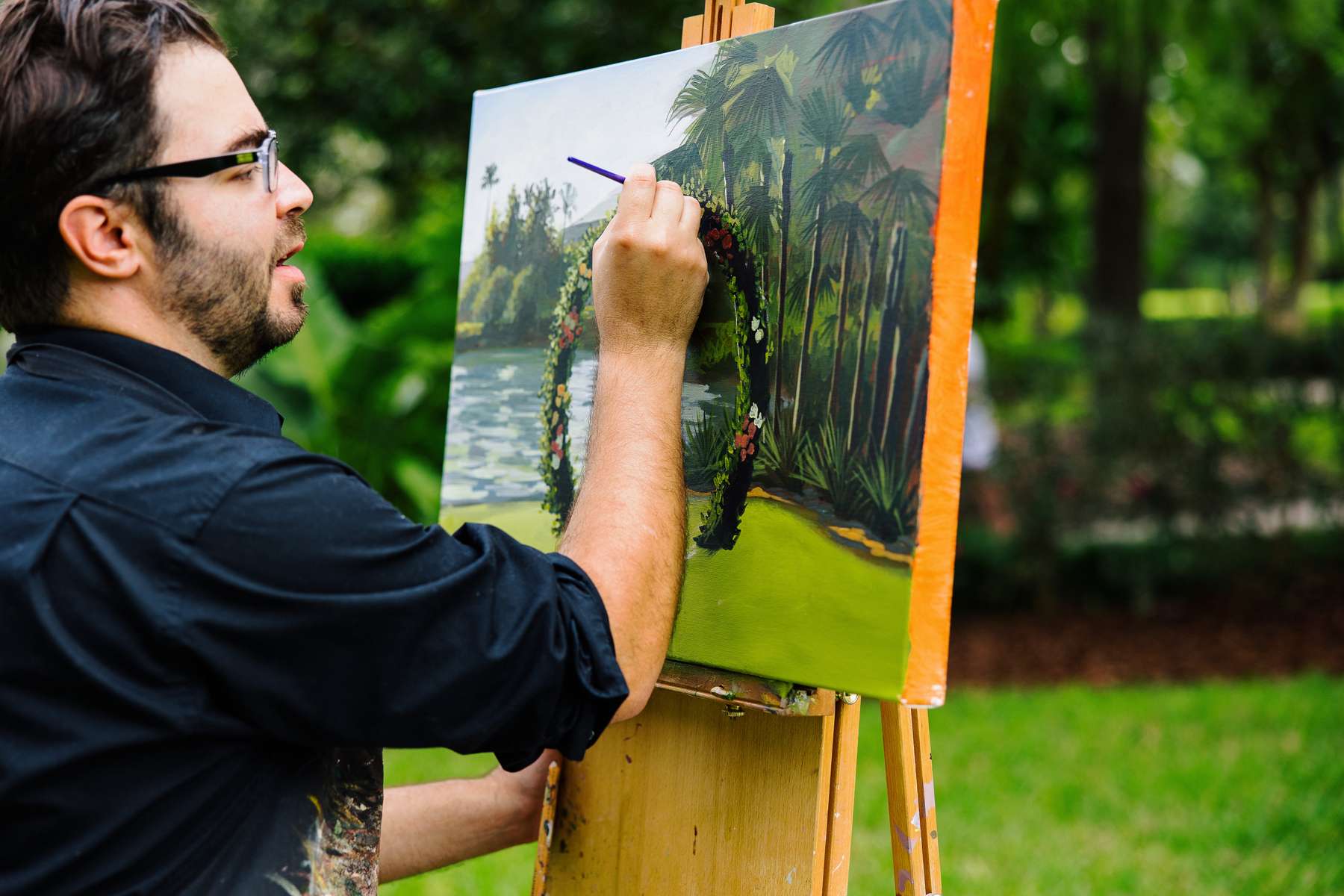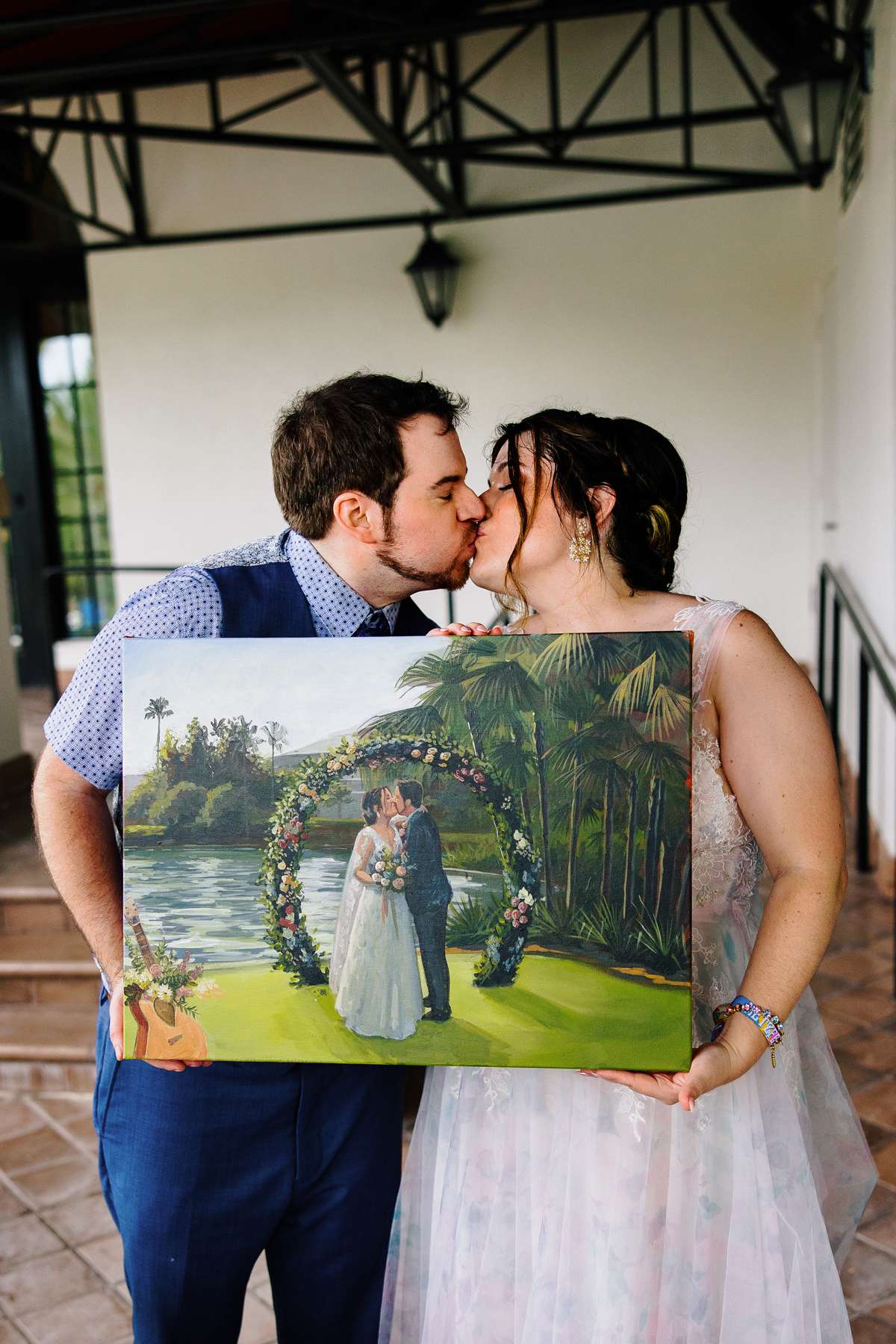 Investing in videography was a decision that became their biggest expense, but its one they don't regret. "We originally weren't going to do video, but our parents pointed out that we would one day love looking back and seeing people on our big day", said Jess. "We looked through a lot of videographers that were cheaper, but we decided we wanted to splurge on someone who really could see our vision for our wedding. We wanted something that was both lighthearted, but incredibly sentimental, and not traditional. It's hard to describe Bonnie's style, but it's exactly what you think a rock 'n' roll couple would want."
In closing, Jess and Chris offered advice to future engaged couples, "There's about a million ideas on the internet, and it's hard not to compare your ideas to those and measure yours up as less than. In the end ours was perfect, and we hope inspires others without stealing their joy. Also start planning early. Things will always pop up last minute, and you'll be in a much better place if you've prepared most elements so things don't all hit at once."