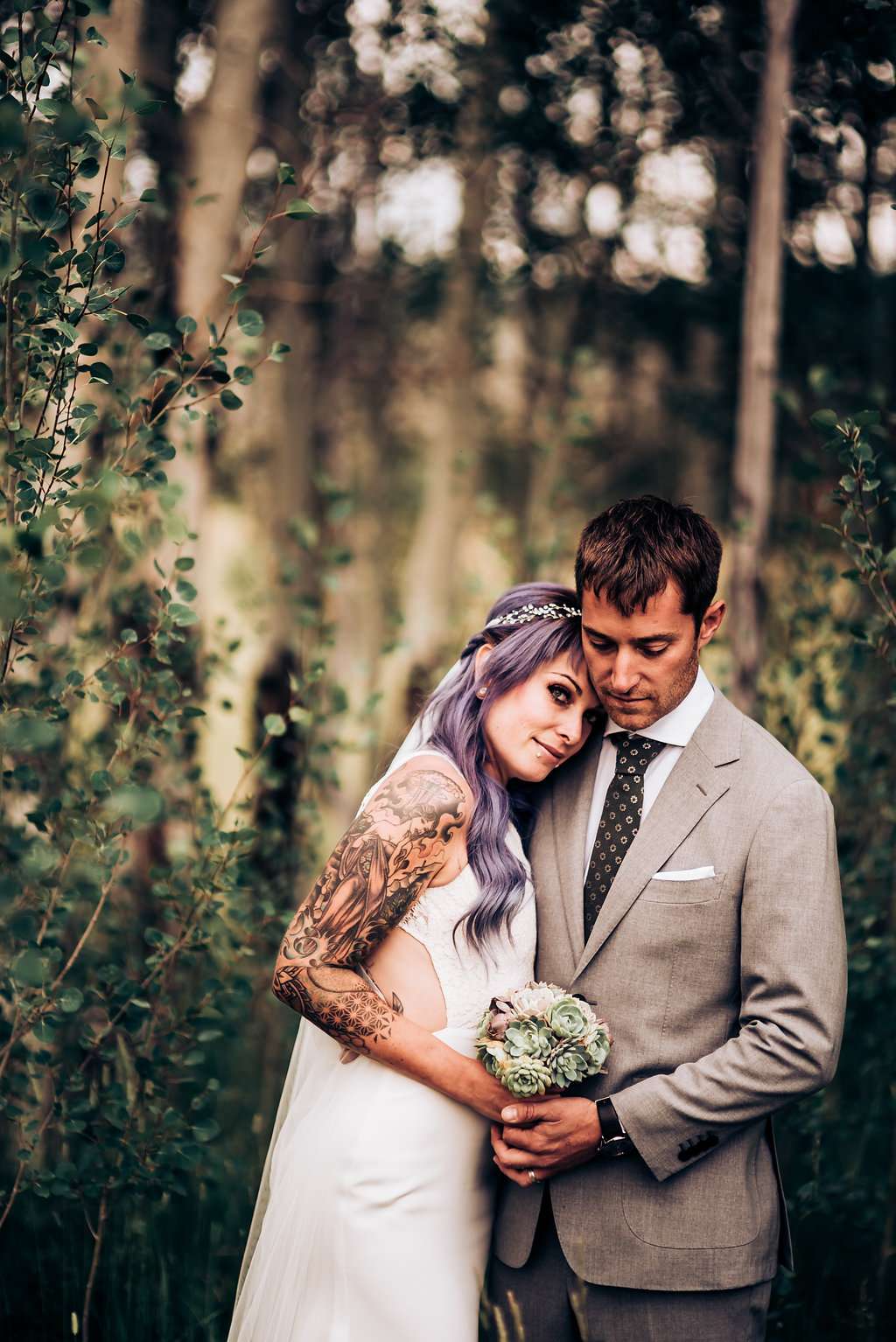 Emyli and Matt's Denver wedding was rustic and romantic, understated and unbelievably pretty. Inspired by the mountains and an open bar, they brought slick style to the gorgeous wildness for their guests, drawing on their love of the outdoors, motocross, and Emyli's Jewish traditions for a celebration with serious flair.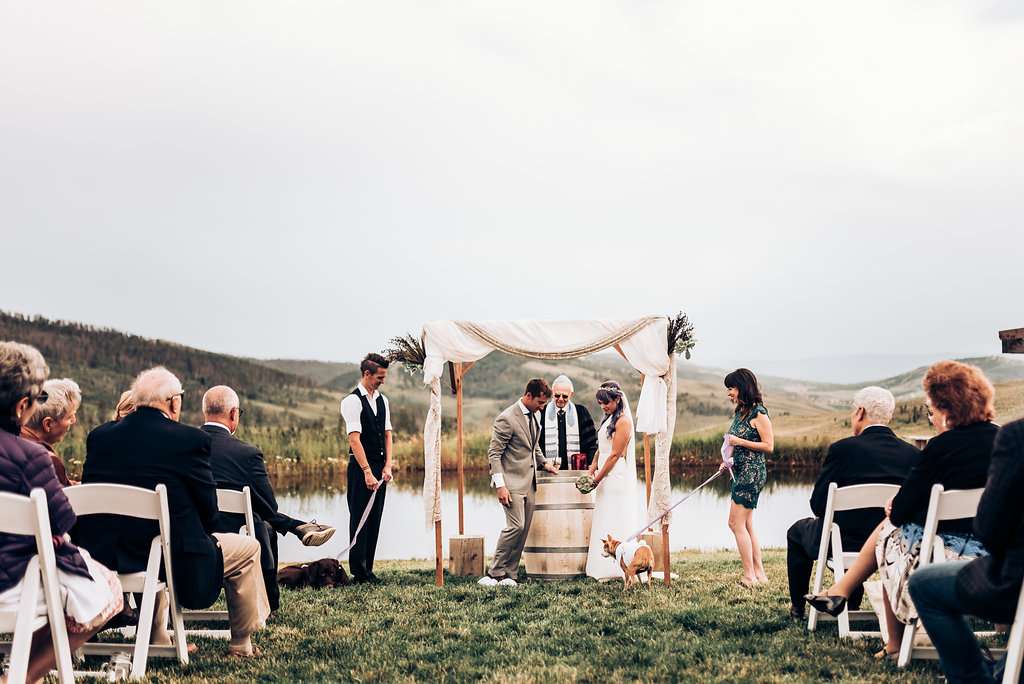 Emyli walked down the aisle in a beautiful backless halterneck Sarah Seven dress (and gorgeous lilac hair that's total #hairgoals) to Hans Zimmer's You're So Cool. "Looking back, I wish I'd walked slower down the aisle but I was too excited!" she says. "The sun came out just for our ceremony underneath a chuppah on the Strawberry Creek Ranch lawn and it was perfect. Our small dog, Sarah, fell asleep during the ceremony – in spite of us trying to keep it super short and sweet – so I guess it was a little boring!"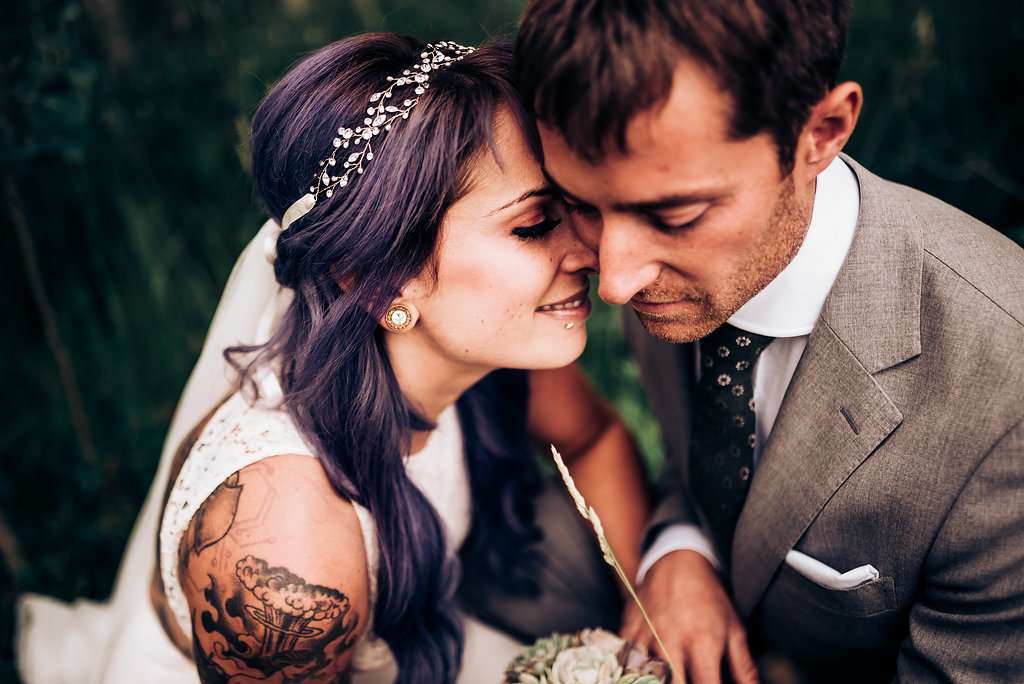 After their ceremony, Emyli and Matt took themselves off to a beautiful aspen grove in which they said their vows in private to each other. "It was so romantic, and we didn't have to be nervous in front of all our guests. All of my favourite parts of the day were the time we spent alone together – our vows, our first dance, and our sunset photo shoot followed by Matt carrying me back to the bridal cabin so we could change into our matching Nikes for the rest of the party!" Their dogs also played a major part of their day and the photos.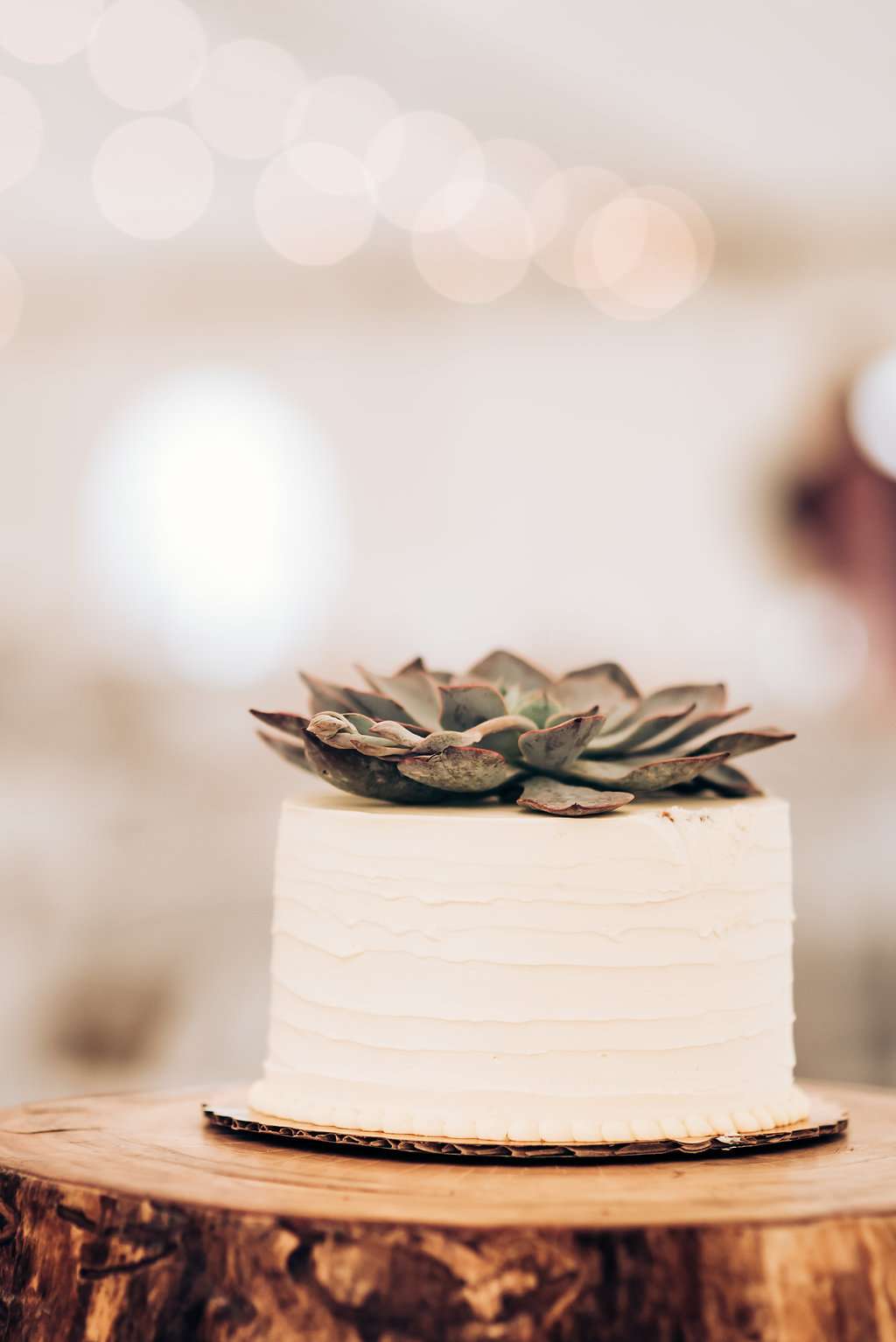 Emyli and Matt DIYed the hell out of their wedding decor. "Our place cards, centrepieces, mugs and shoes were all homemade, but the hardest to make was the wedding favours. We did origami with brown paper around the succulents and tied each one with a string – it was an all-night project resulting in sore fingers!" Emily's bouquet was also made totally from lush succulents and one rested on top of the buttercream Piece, Love and Chocolate cake they cut, and alongside that they had super cute love heart shaped macarons!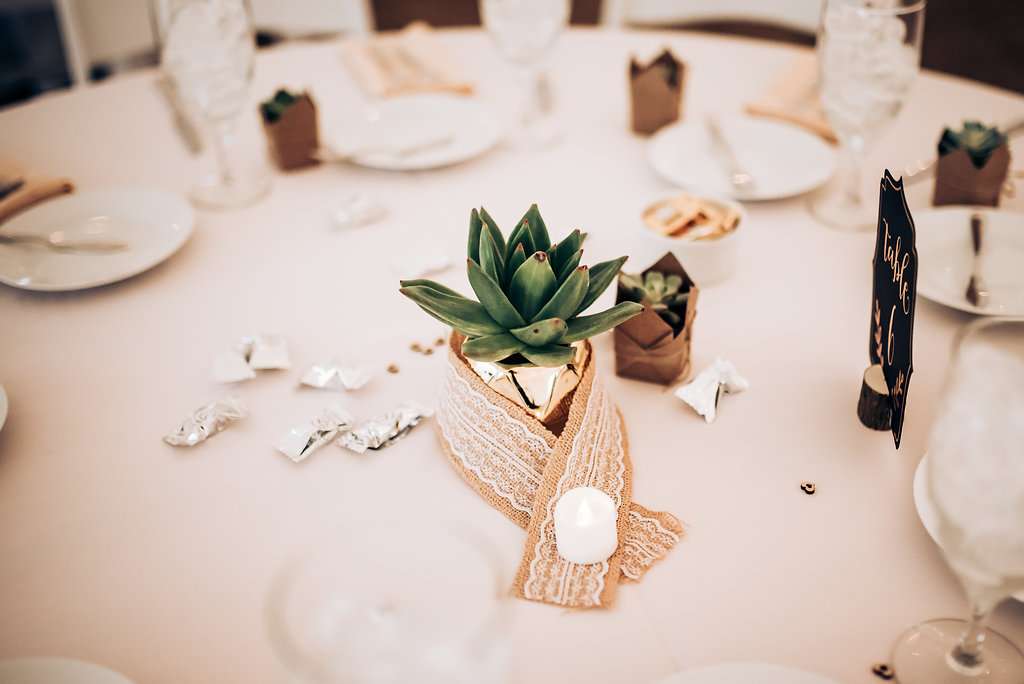 Their wedding was a completely modern take on the rustic wedding trend and I love how romantic they made the whole process. "Planning our wedding was basically a pleasure," Emyli says, "because we love spending time together!"