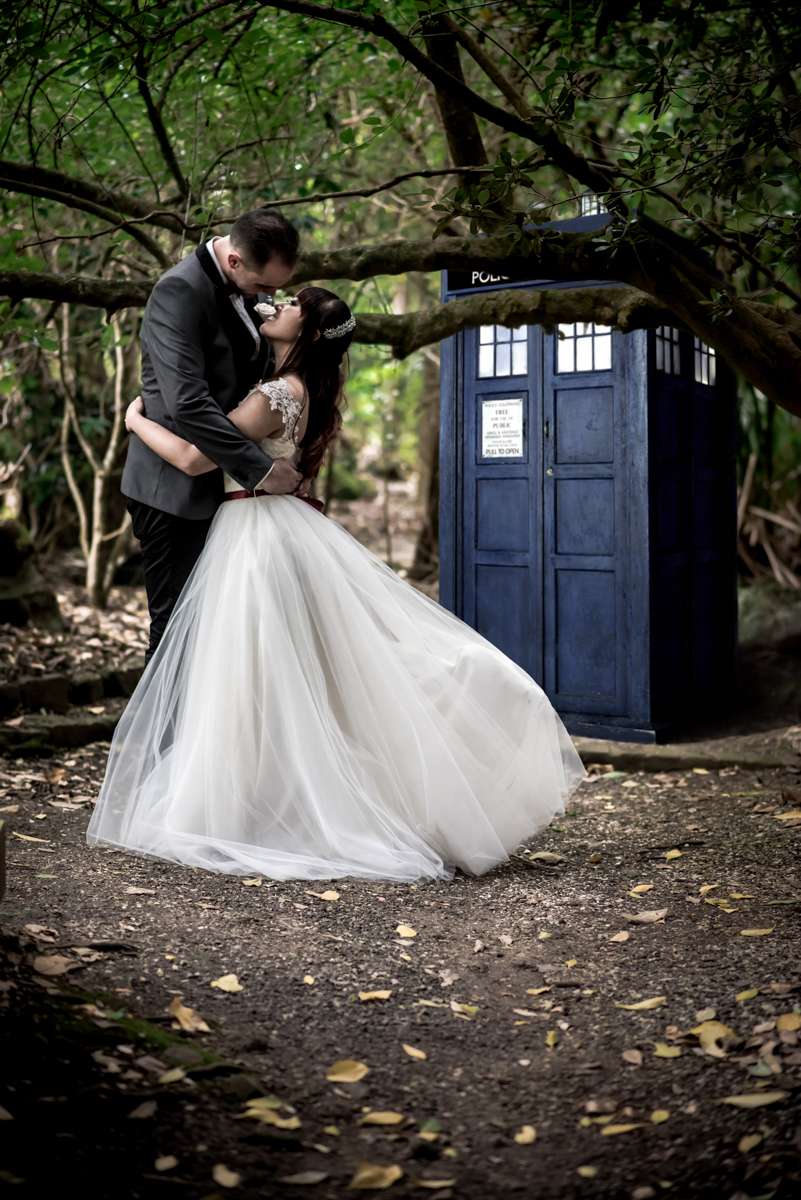 Choosing their favourite fantasy worlds for their wedding was the obvious theme choice for Jenn and Adam, who were married in Auckland, New Zealand in November. The bride loves Harry Potter, and the groom, Doctor Who!
"Our wedding was inspired by our interests", said Jenn. "We wanted something unique to us and that's how we decided on a geeky themed wedding. He's a Whovian and I'm a Potterhead. We fully immersed our personalities into it rather than going for the usual wedding decorations."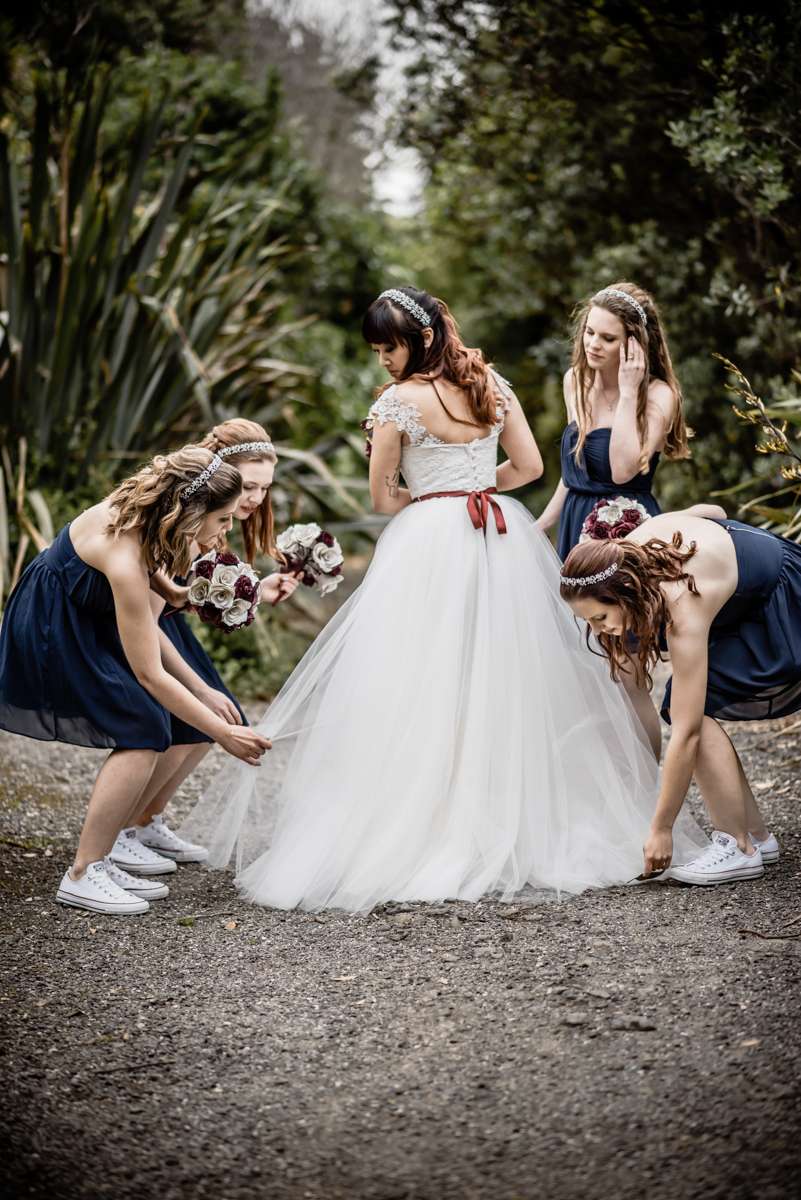 The bride and her bridesmaids carried paper flower bouquets made from Harry Potter and Doctor Who books, their seating chart was the wizarding world map and there was Doctor Who and Harry Potter bunting everywhere. The centrepieces were made from POP characters, paper confetti, candles and tiles. There where hand made golden snitches hanging from the ceiling. As you can see, they really went all-out with the theme!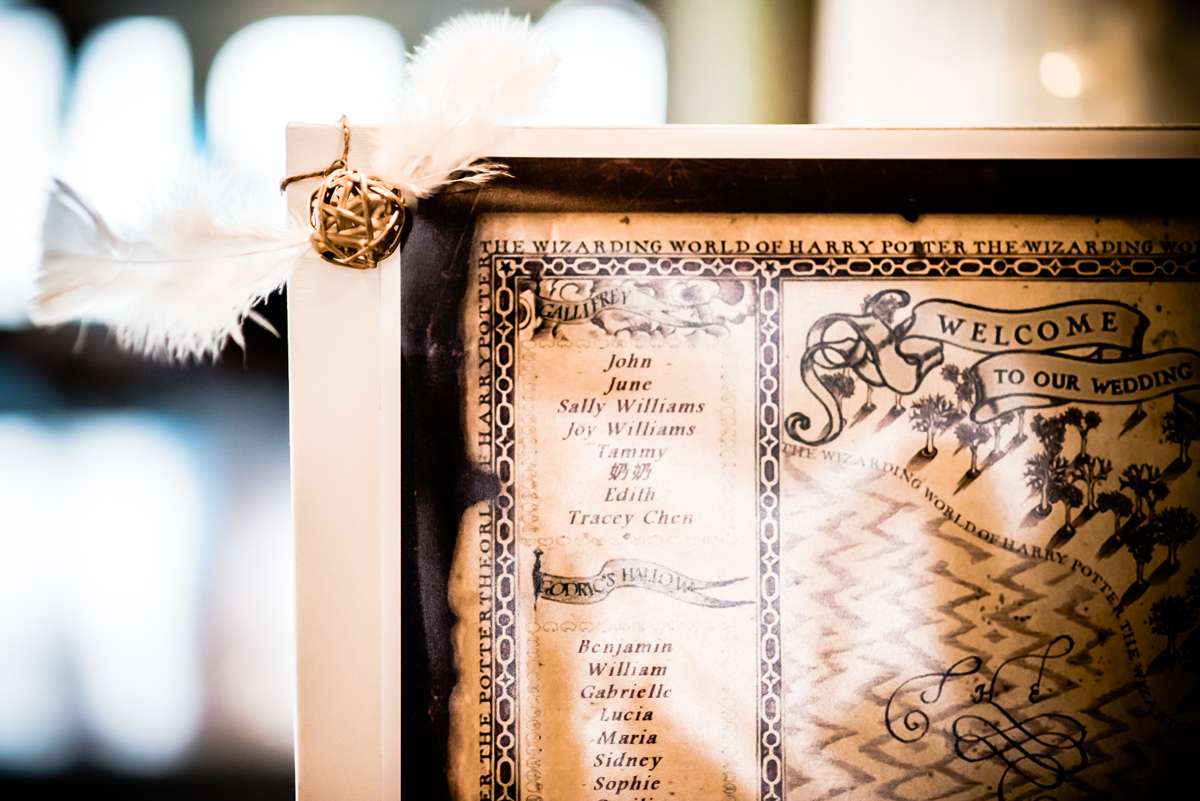 "We both combined our interests and had a wedding with not just one theme but two", she continued. "Instead of concentrating on what the bride wanted the groom also had as much input. We had a beautifully rehearsed dance too with a base of ballet and contemporary."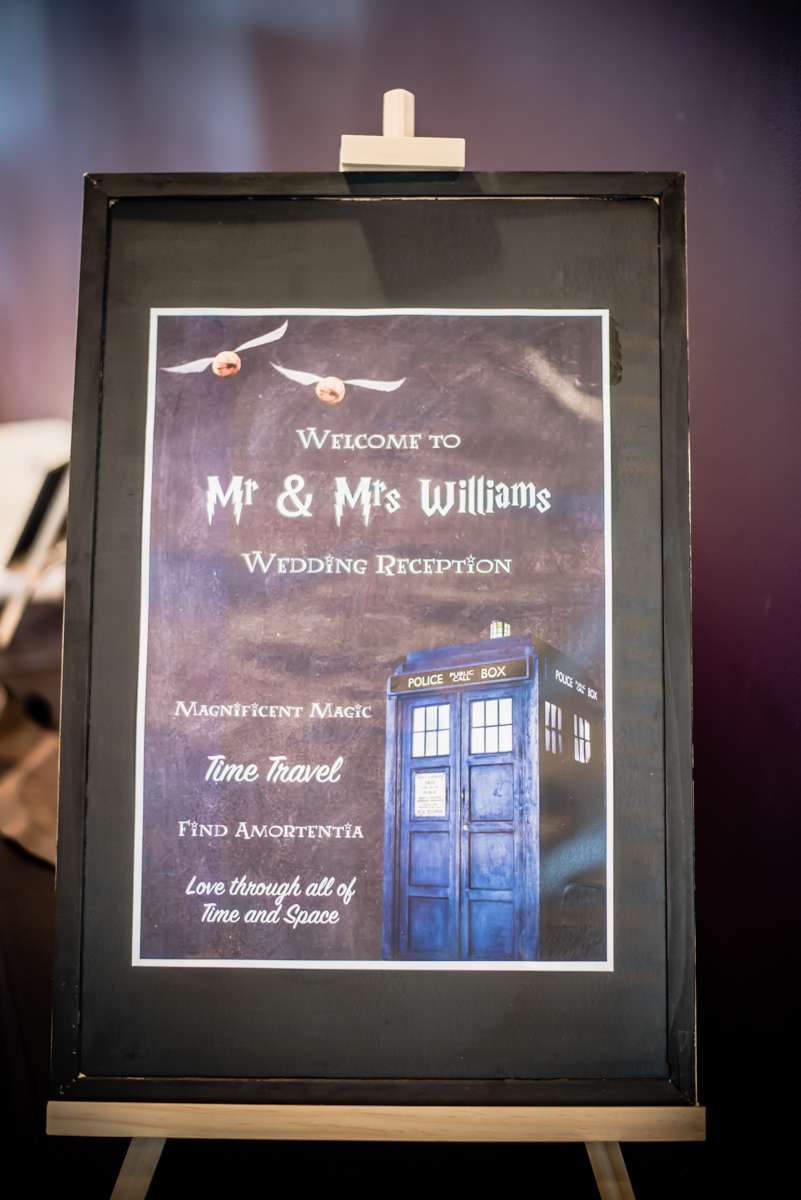 "Our ceremony was our favourite part of the day", she explained. "It was a marriage sacrament between a Catholic (me) and non-Catholic (my husband). It was a balance between the two. Our priest was helpful and he explained the process of it beforehand and during the rehearsal. He kept the homily concise and relevant to our non-catholic guests, while keeping it meaningful to Catholics. We wanted our ceremony to be a balance between traditional and geeky, and we did it! There were touches of our personalities and fandoms in there, i.e programs, aisle decorations, Hedwig, and of course our personal vows."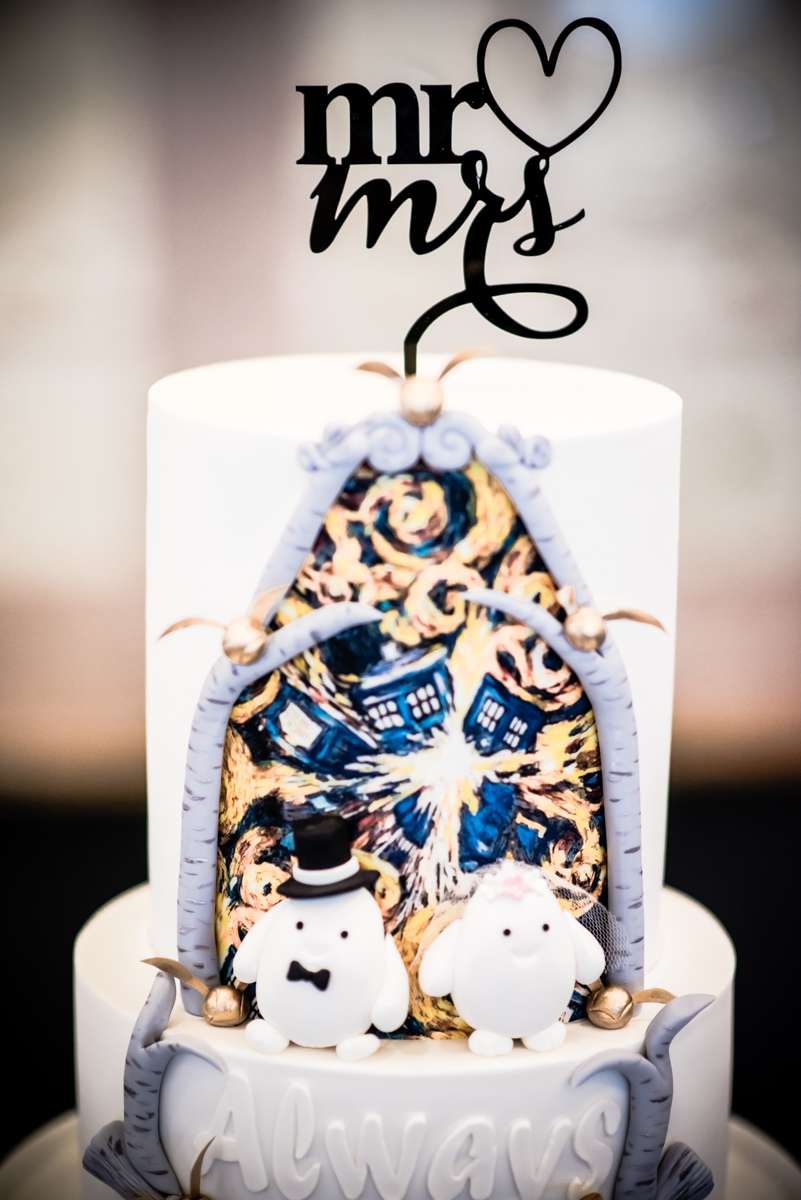 "Our advice to other couples would be that it is your day! When you walk down the aisle, nothing matters so do not worry about what others think or say. Do what you both want at YOUR wedding. AND don't forget to eat!"