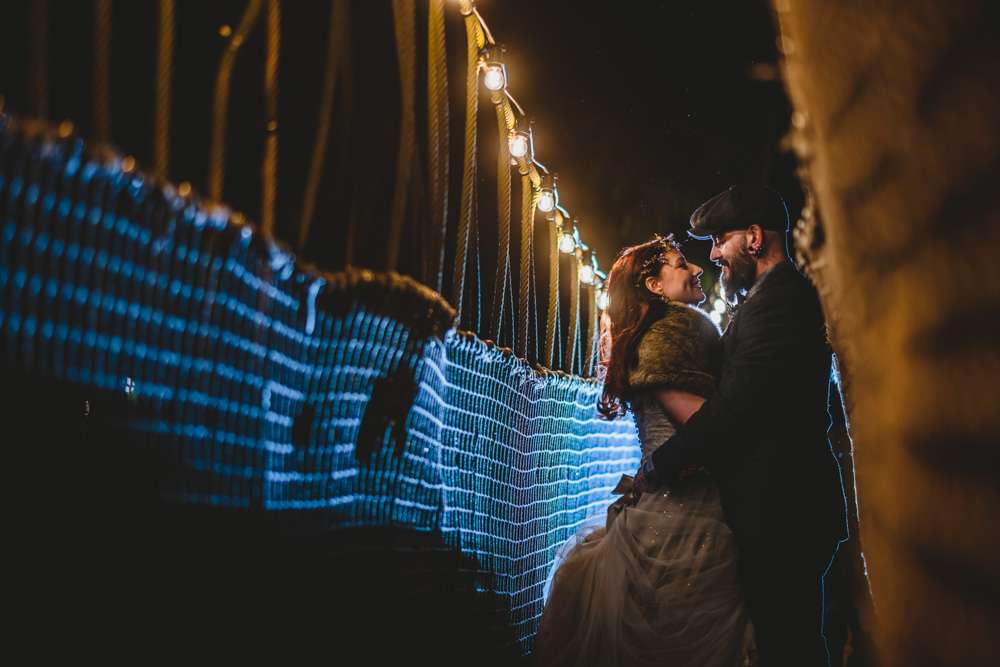 Amanda and Matt have worked together for years doing weird Health and Safety stuff. "Our eyes met over an arsenic stuffed otter in a museum storeroom," Amanda told us, "whilst carrying out risk assessments for all the lovely toxic things that the Victorians left behind. It was much like the scene from 'Lady and the Tramp' with the spaghetti and meatballs, but with overalls, rubber gloves and face masks. Since then we have travelled the land, looking at such amazingly beautiful things as clinical waste, stinky composting sites and my favourite, the sweet factory making chocolate willies."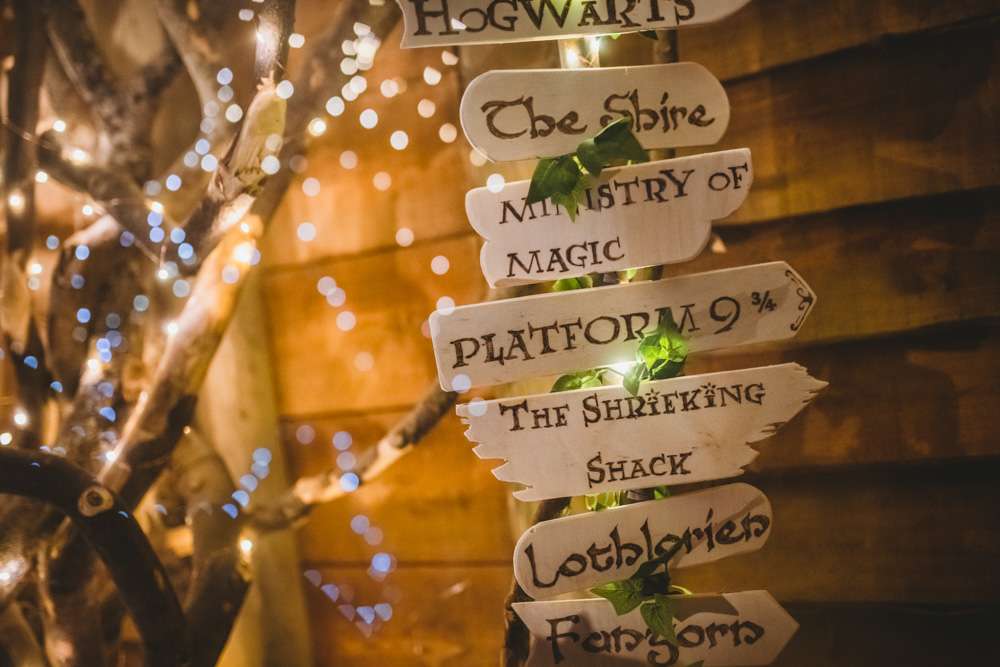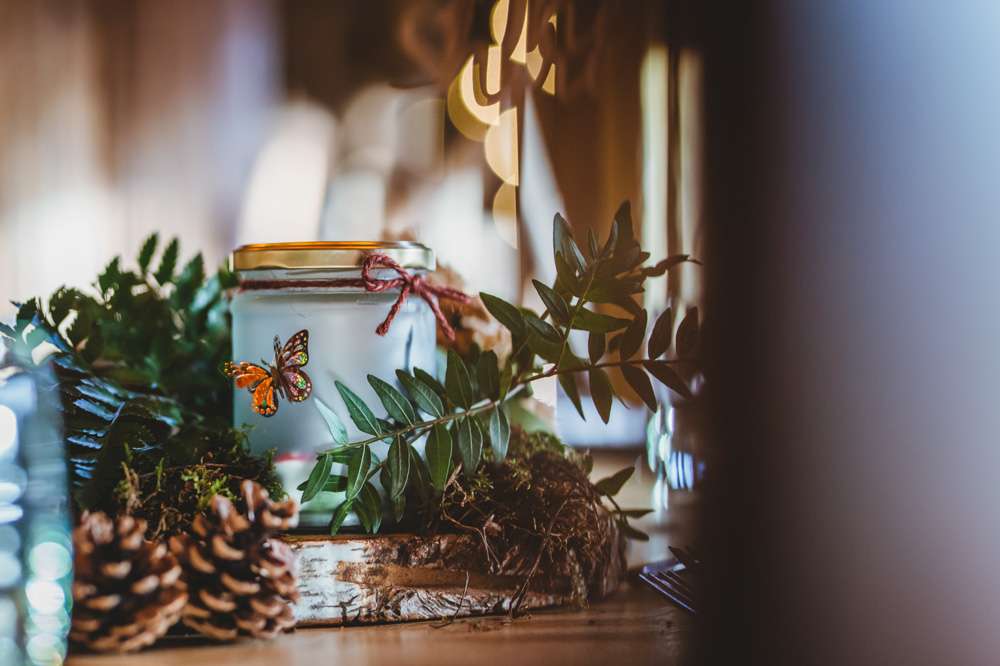 As self-confessed nerds – Amanda with Harry Potter and mystical fairy forests and Matt, retro gaming and Lord of the Rings, an enchanted forest theme was a natural concept for their February wedding. They chose The Treehouse at Alnwick Garden, Northumberland as their venue as a chance to hang out in the trees and party like crazy was a winner from the start!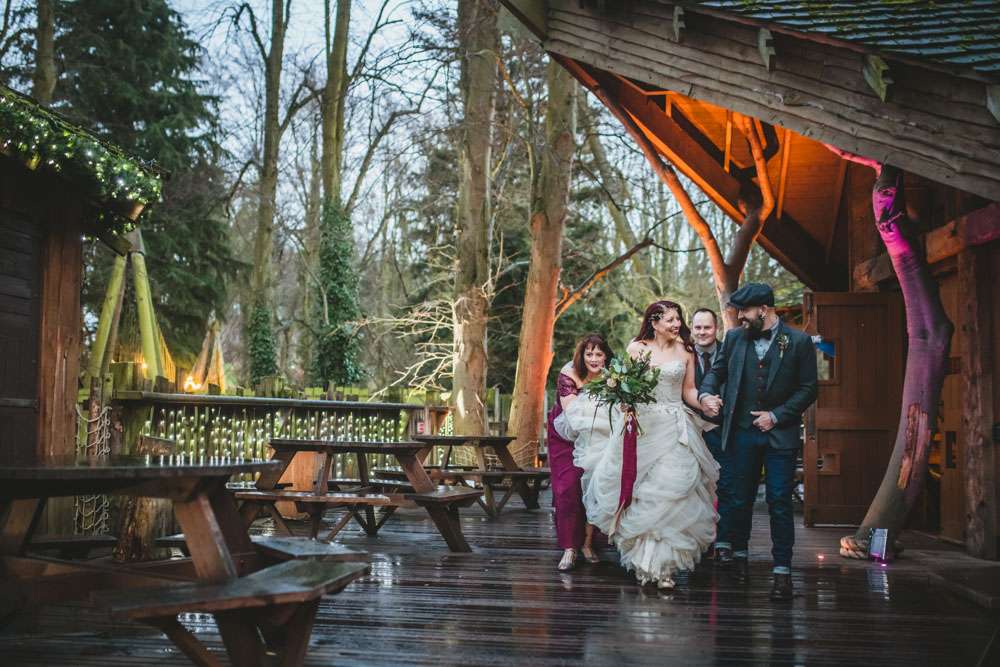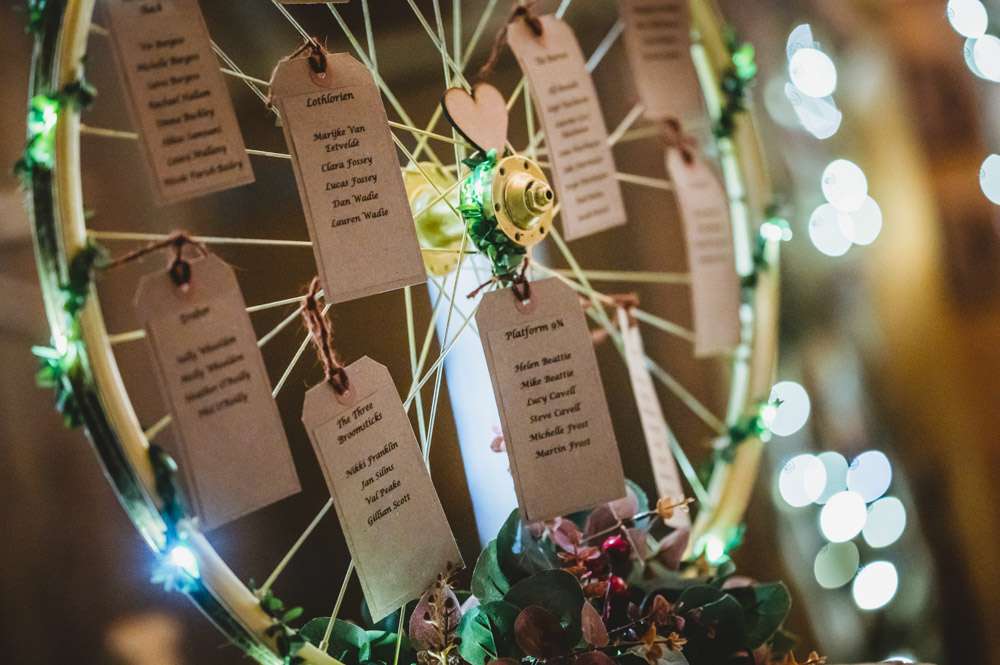 With a £14,000 budget, the venue was their  biggest expense, and they hired it out for just the evening so they could fit it into their budget. They saved money on second-hand outfits; Amanda wore an Ian Stewart Antoinette gown found via Still White, and teamed it with Irregular Choice Shoes and a vintage faux fur stole from eBay. Her headpiece and earrings were antique gold flowers with iridescent beading, crystals and rhinestones from Enze Bridal via Etsy.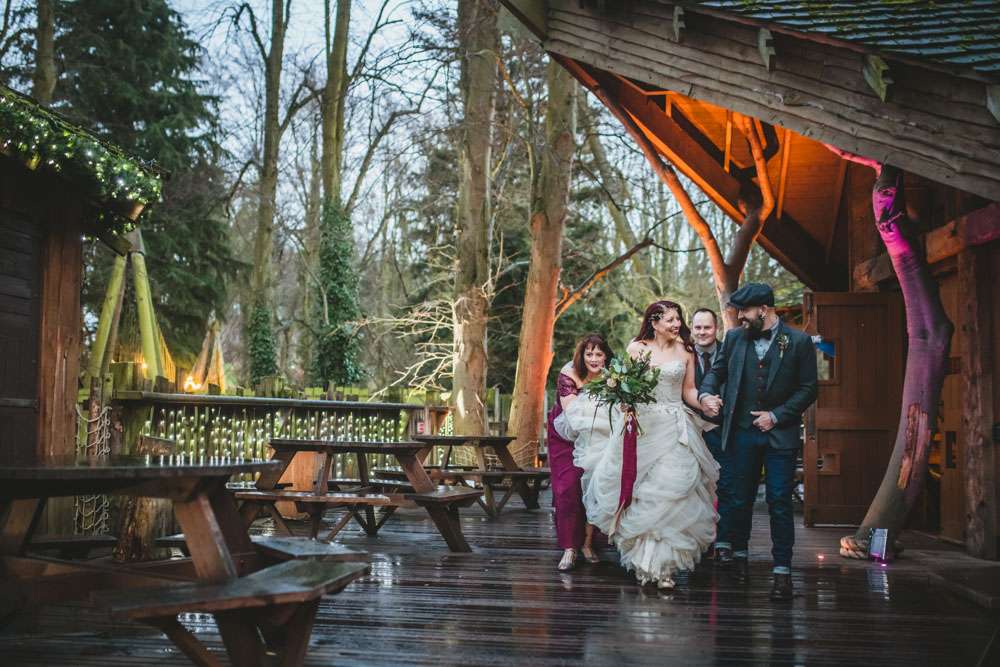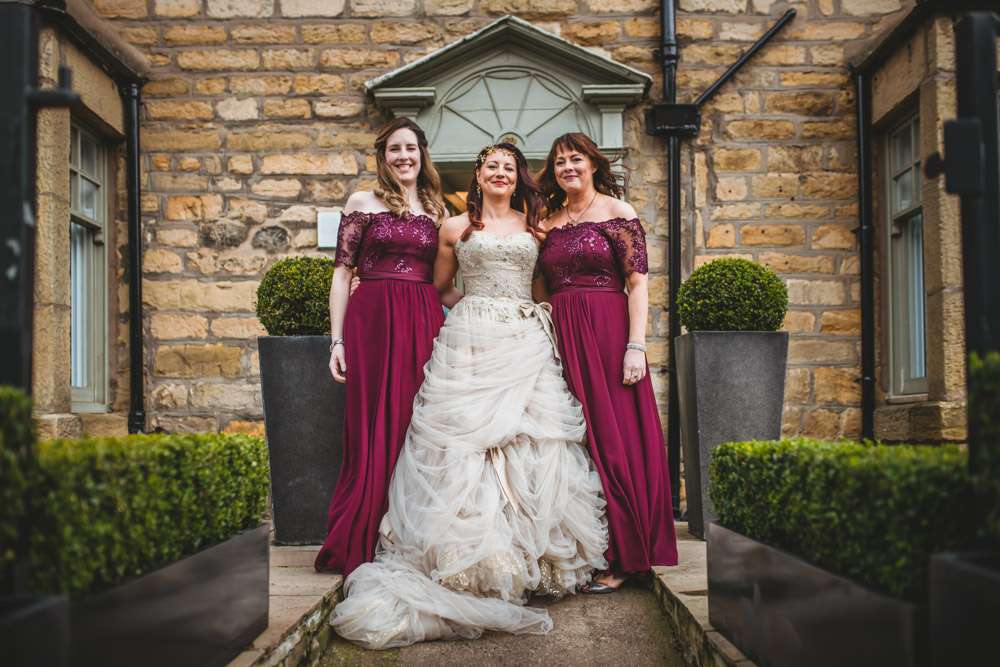 They also DIY'd many element of their day, from a table plan made from Matt's spare bike parts through cape stands, signposts and table names based on what they love. Tables were based around their favourite fantasy books, they made paper hearts and table confetti from Harry Potter and Lord of the Rings books and Matt's mum hand-painted place names which acted as favours for their guests to take home. They are also both fans of the Great British Bake-Off so had a competition for all their guests to bake something and then everyone voted for their favourite. Prizes from Stand up to Cancer were chosen as Amanda had sadly recently lost a very close friend to the disease.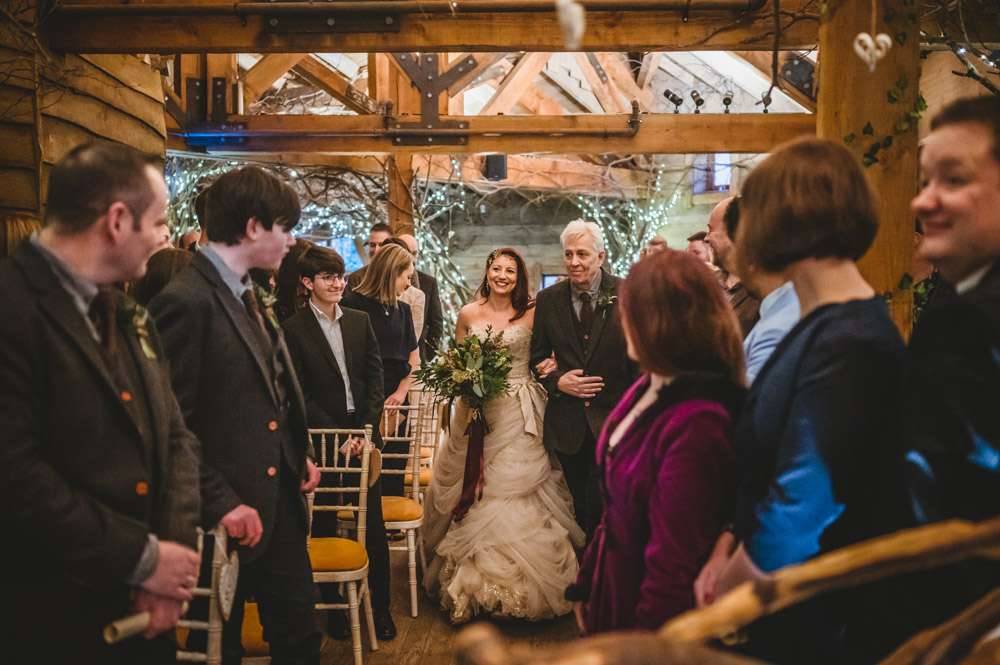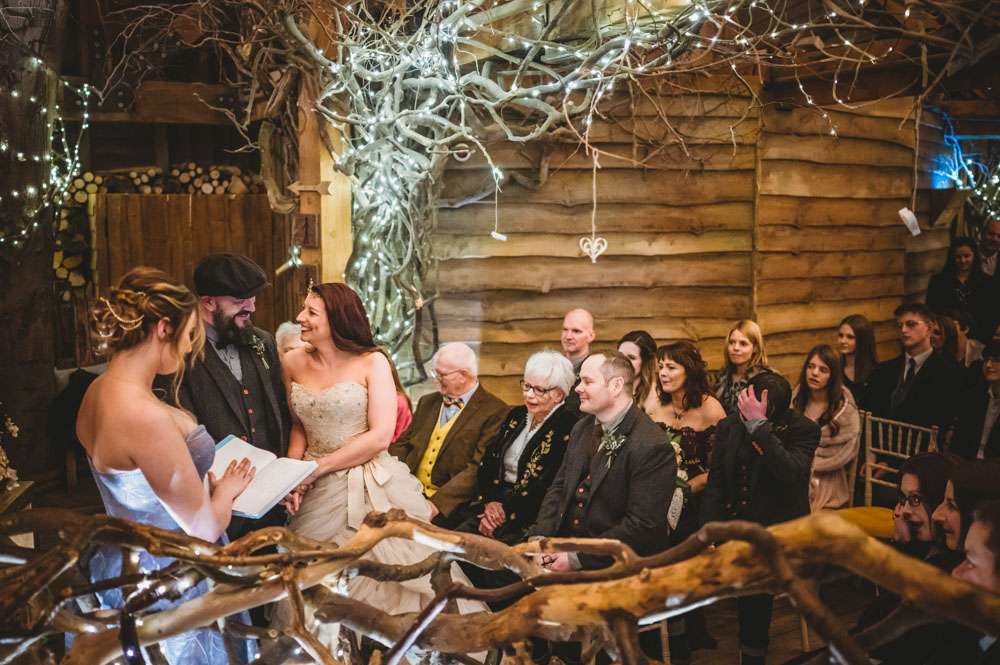 Amanda's best friend Emma officiated their wedding (they were legally wed a few days before) in an incredibly personal service with their own custom vows and two friends performing readings – A Lovely Love Story by Edward Monkton and This Is Everything I Have To Tell You About Love by Neil Gaiman. "The sheer excitement and joy at marrying my partner in crime and best friend was my favourite part of the day," Amanda told us. "It was also the last time before the pandemic hit that we were able to be together with our friends and family, so that felt particularly poignant in the coming months, too."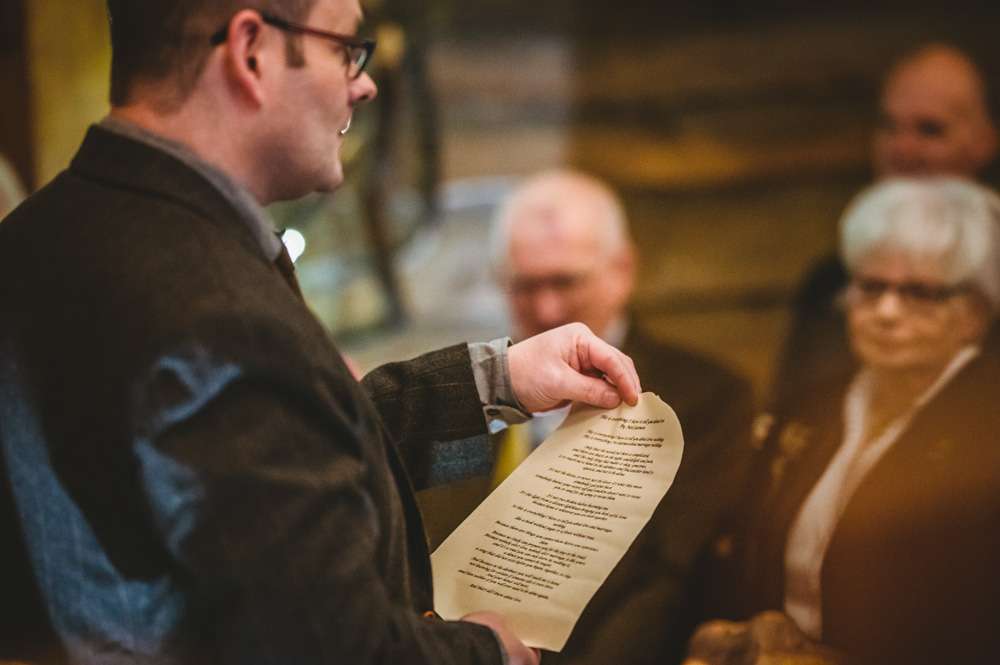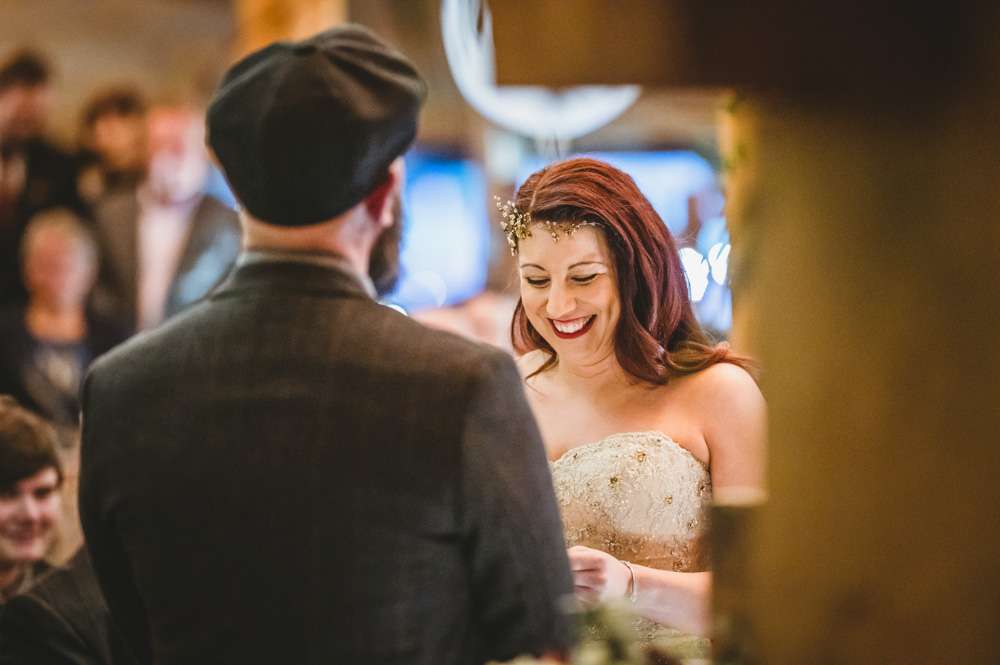 Evening entertainment was provided by Emma's bellydancing group and a Nintendo games system set up in the corner which resulted in some competitive and colourful language! A friend set up a photo booth for them with props which their guests enjoyed too.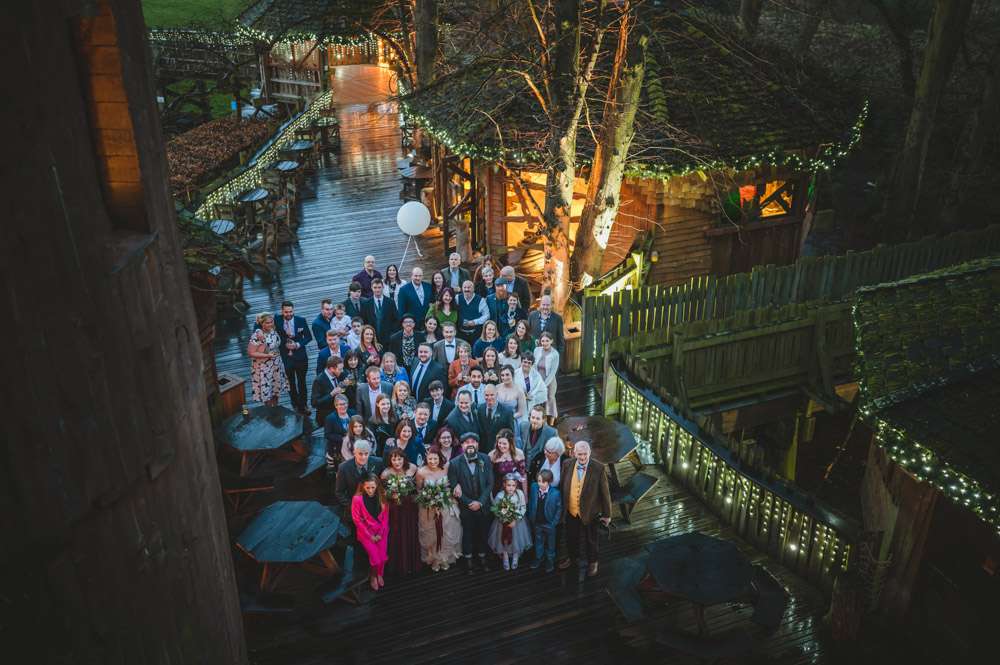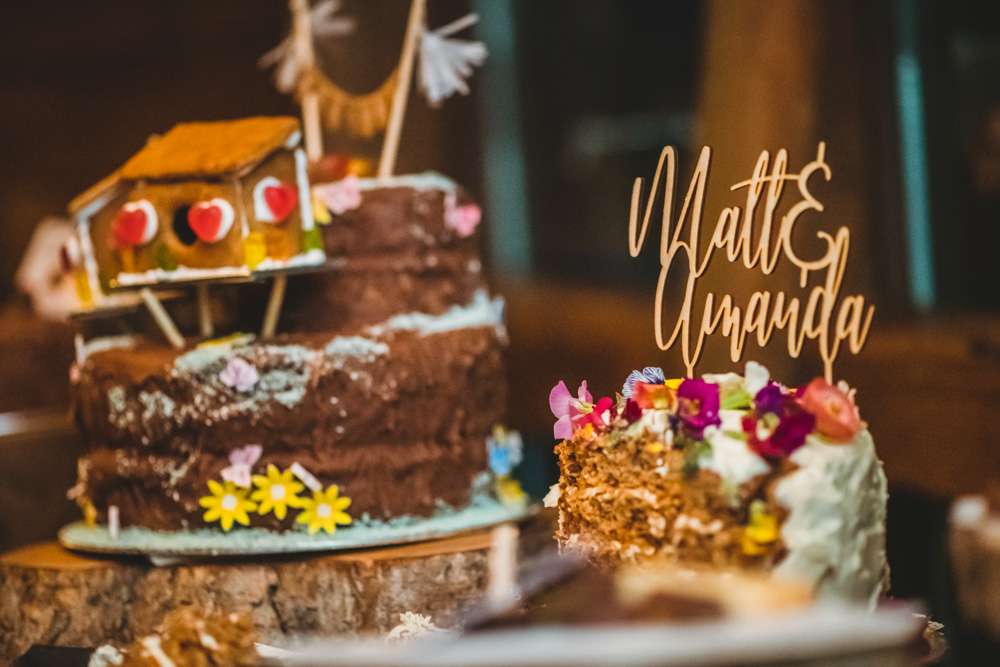 "Be really set on what is important to you from the start and what you are willing to compromise and be firm with those who try and tell you differently," the bride advises. "The day is about you two as a couple. Make sure you do lots of research through Bridal blogs / websites and visit as many venues as you can to really get a feel for what you want."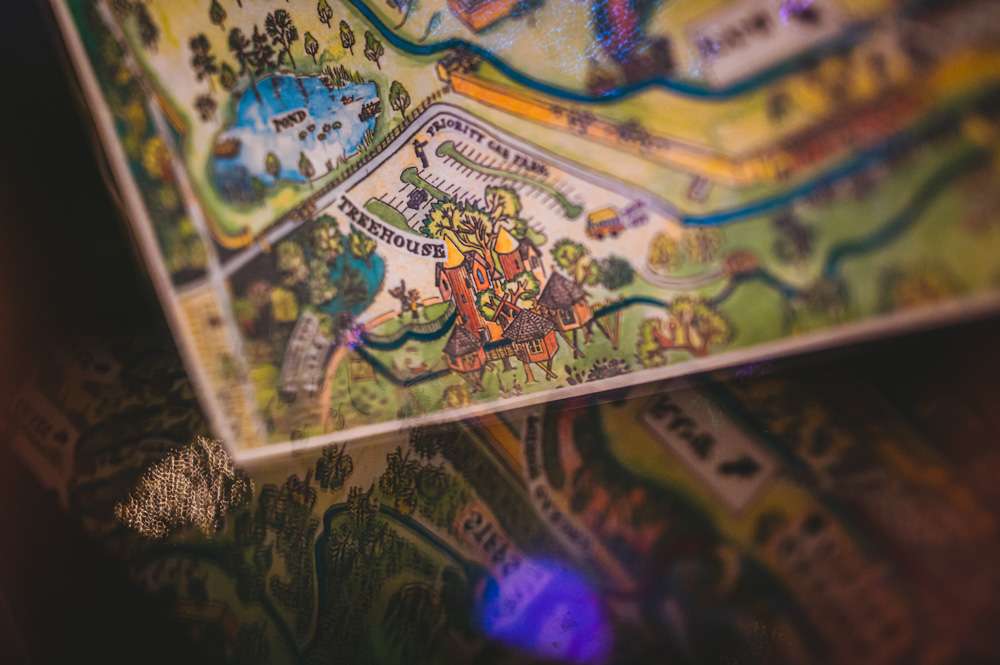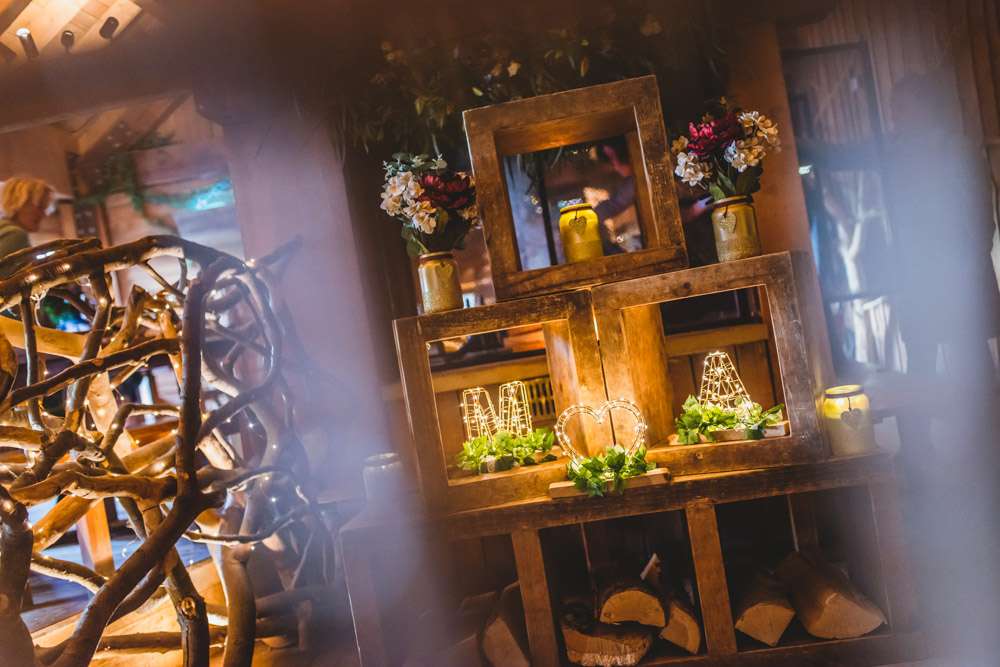 Matt added; "for partners – don't be afraid to get involved, the more you put in the more you will get out of it. Ultimately it's your wedding and should reflect the best bits of both of you. Also be very understanding of any wobbles, tantrums, tears, stresses etc…. and just remember in time of dire need the answer is usually gin and/or chocolate!"