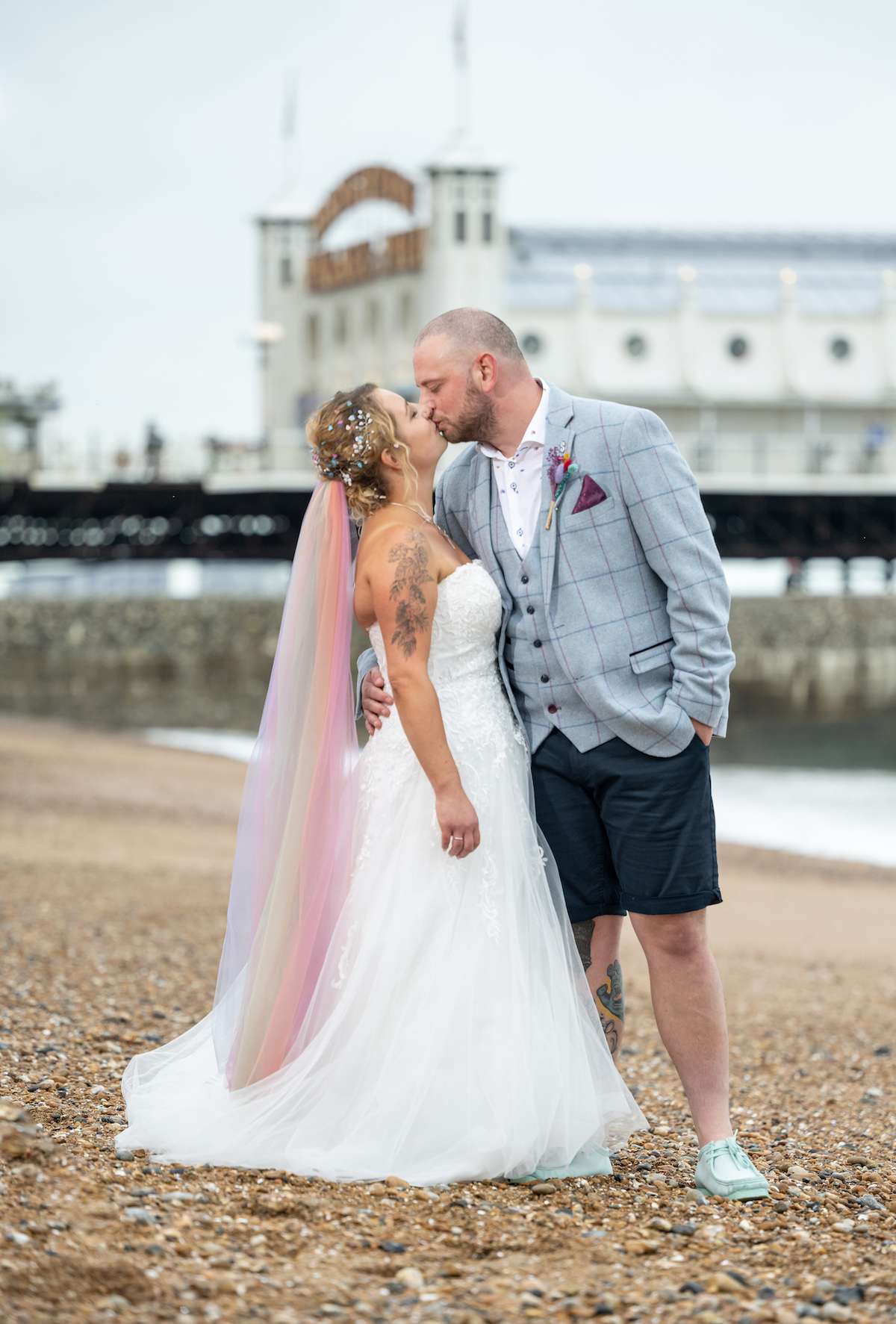 Emma and Josh met at college when they were 16, fell in love, and just 18 years later, decided to marry! They wanted a super chilled, relaxed wedding, full of bright colours, without any fuss. With a chippie lunch and ice cream dessert, they had a fun, laid back seaside wedding in Brighton.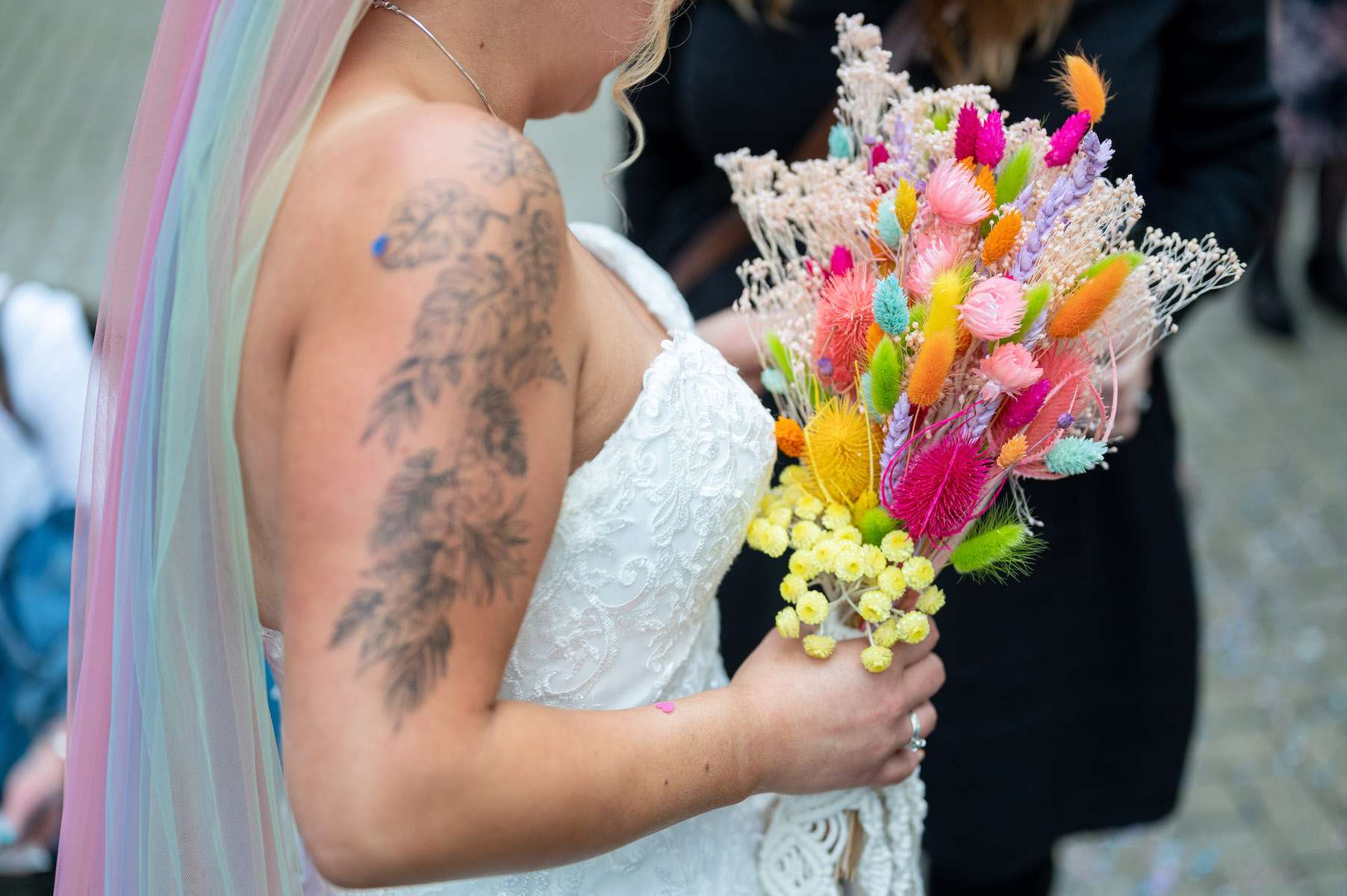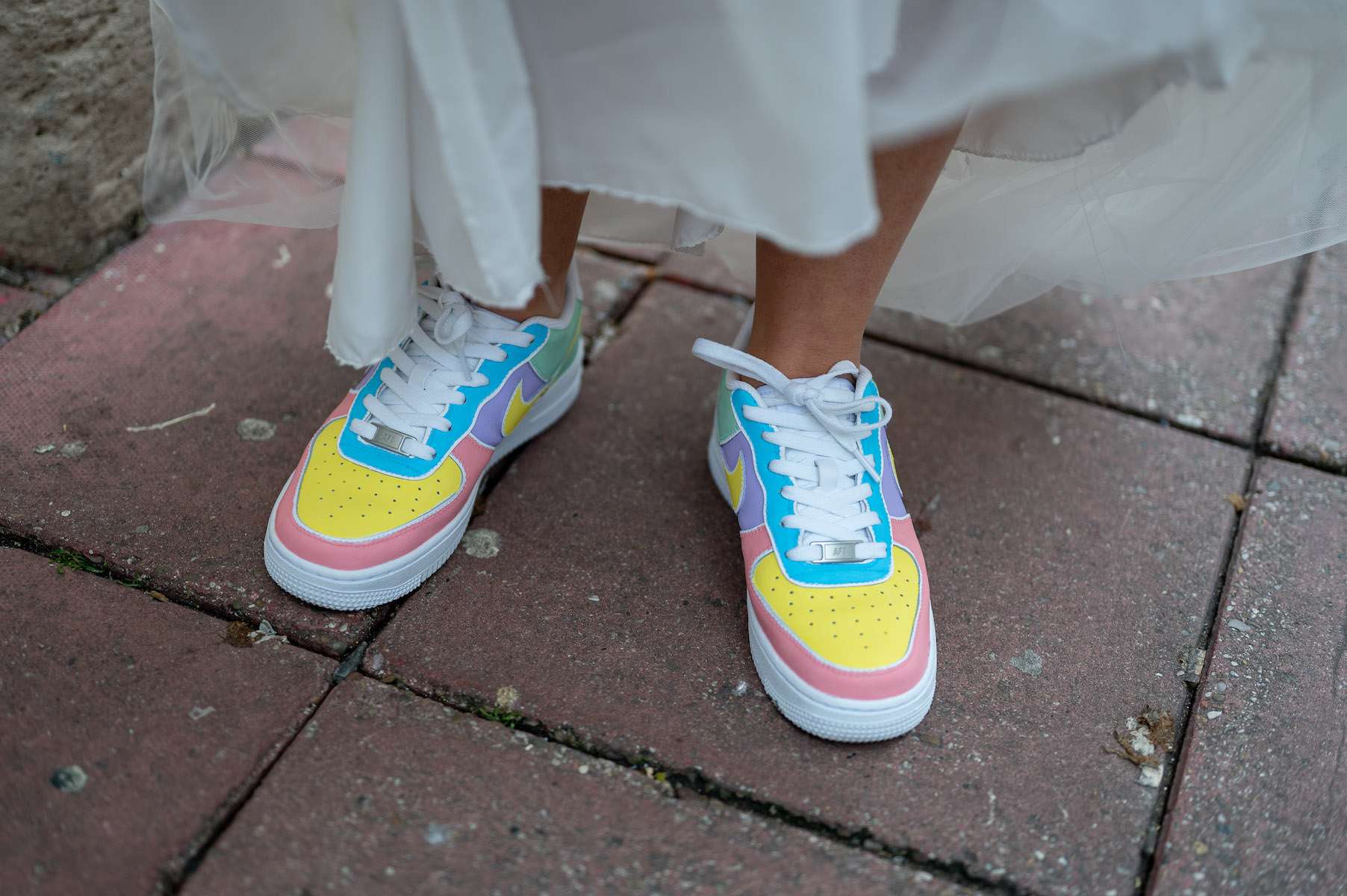 Emma told us, "It was a running joke that we would never get married, then when Josh finally proposed I got straight onto the planning and booked March 2020, but then Covid happened… So our invites, as well as my jacket said, 'At Last', and we continued the theme through to the processional music, Etta James At Last, which raised a chuckle! The whole ceremony was light-hearted and full of laughter."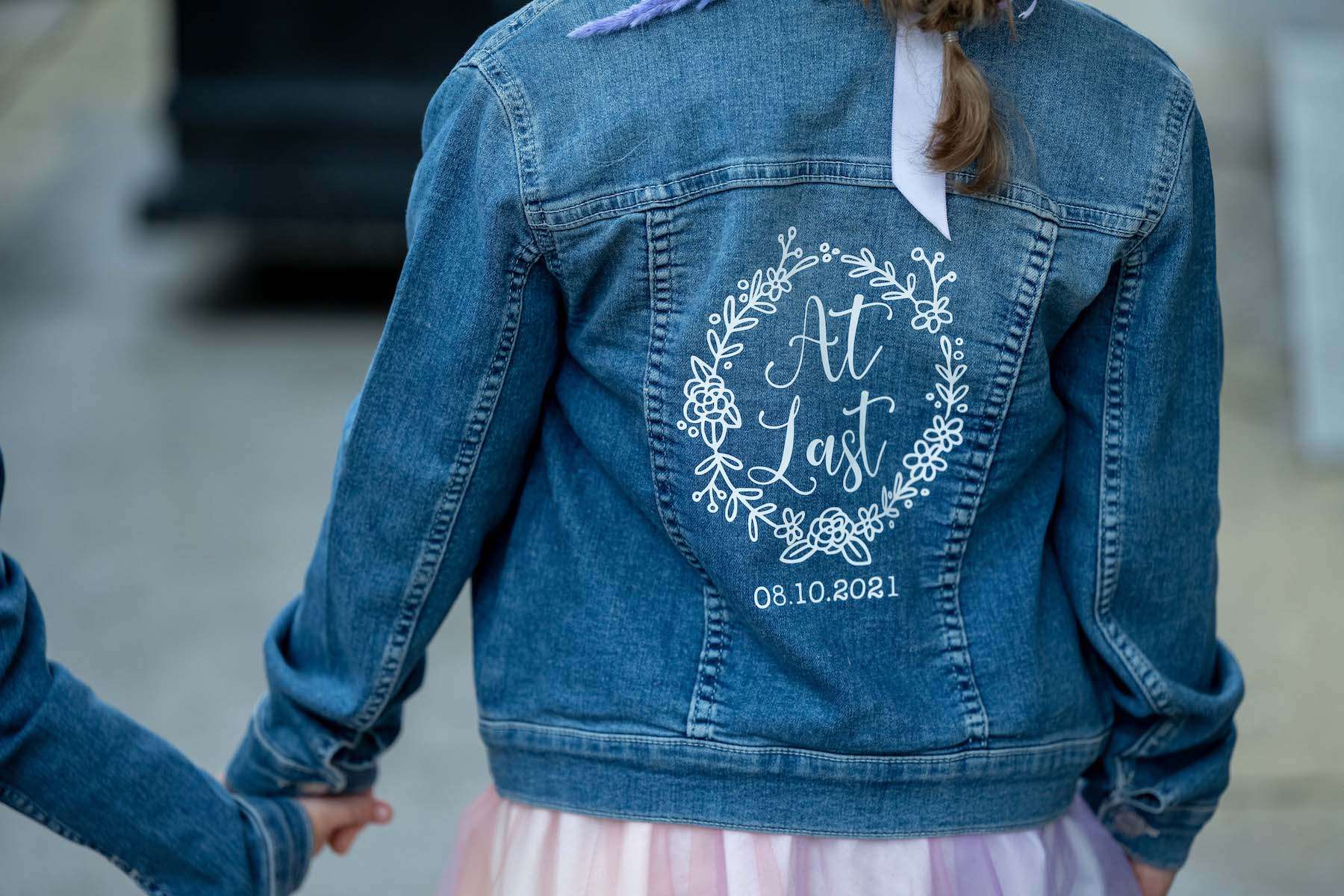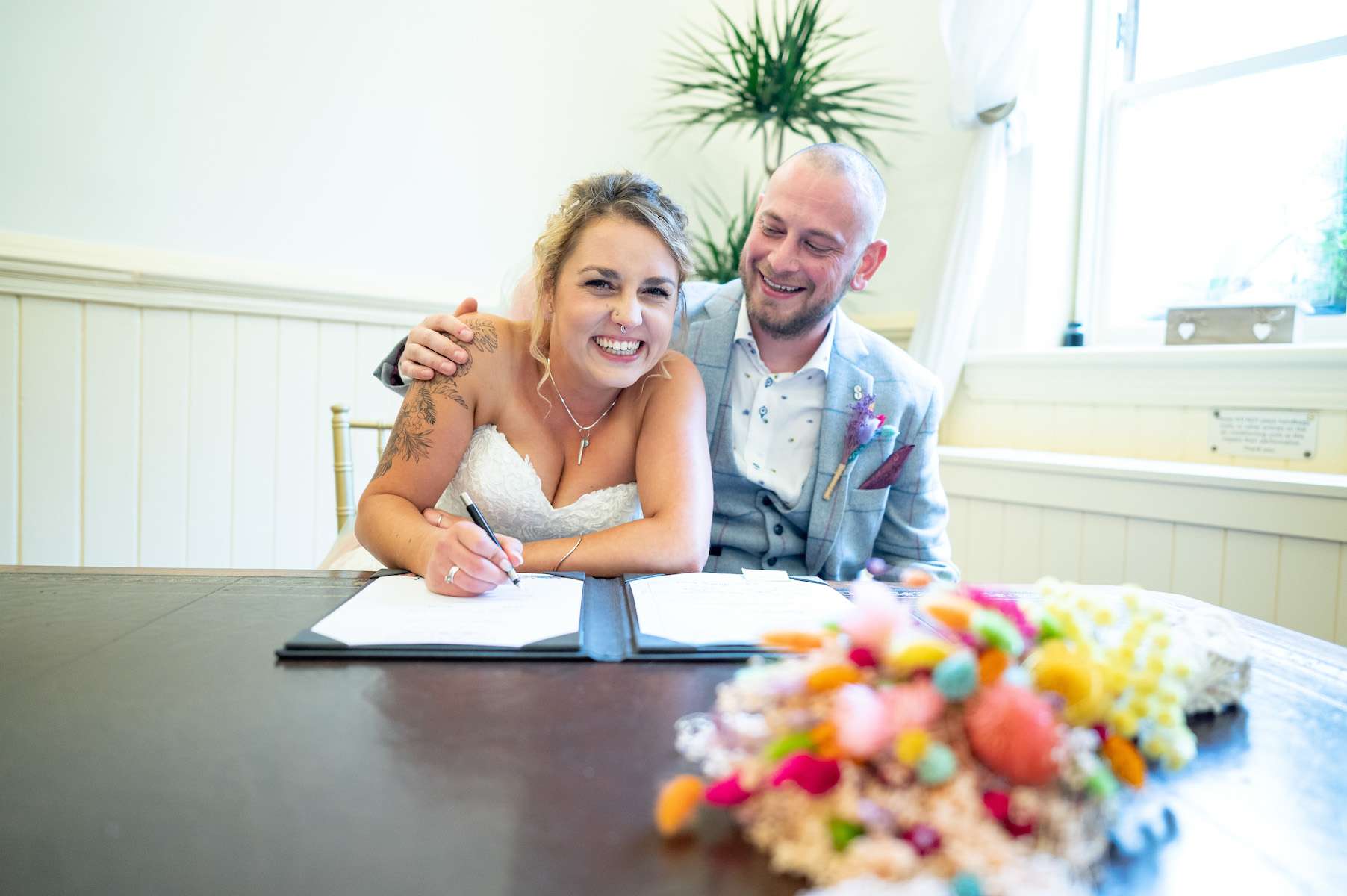 DIY projects helped the couple stick to their £8,000 budget, with Emma spending hours knotting three miles of cord into table runners and other decorations! She also made her bouquet, all the corsages and buttonholes as well as the hoops and crowns for the flower girls. In addition to the craft projects, Emma also made all the playlists, confetti, and table plan, as well as  sourcing a range of plants.
She explained, "I am an avid lover of houseplants so it made sense to include them in our day. The plants used on the tables were mostly sourced from Facebook plant selling sites and sold very cheap or given to me for free. Our house became over run with plants to the extent that we didn't have a dining room table for a good four months!"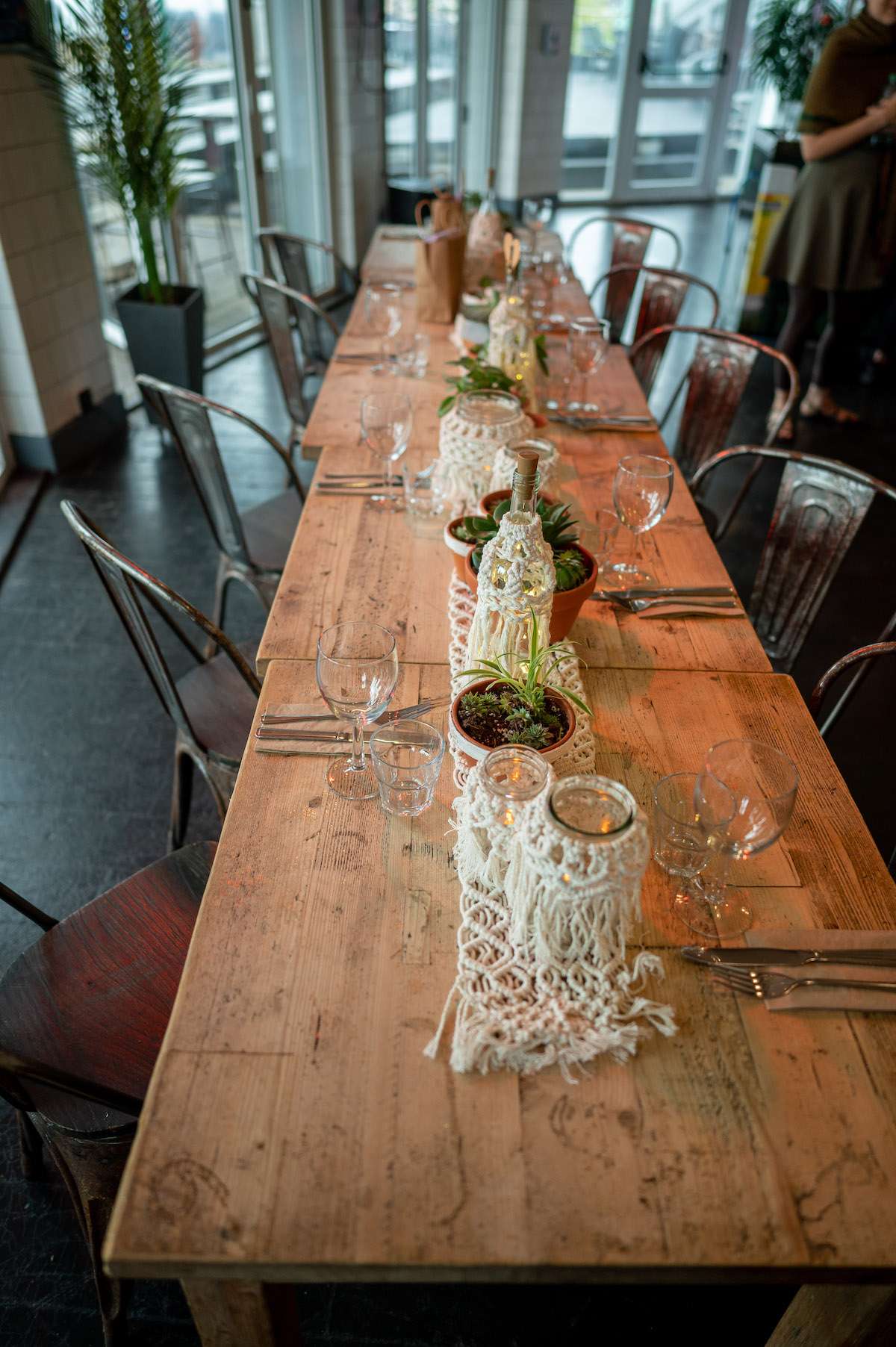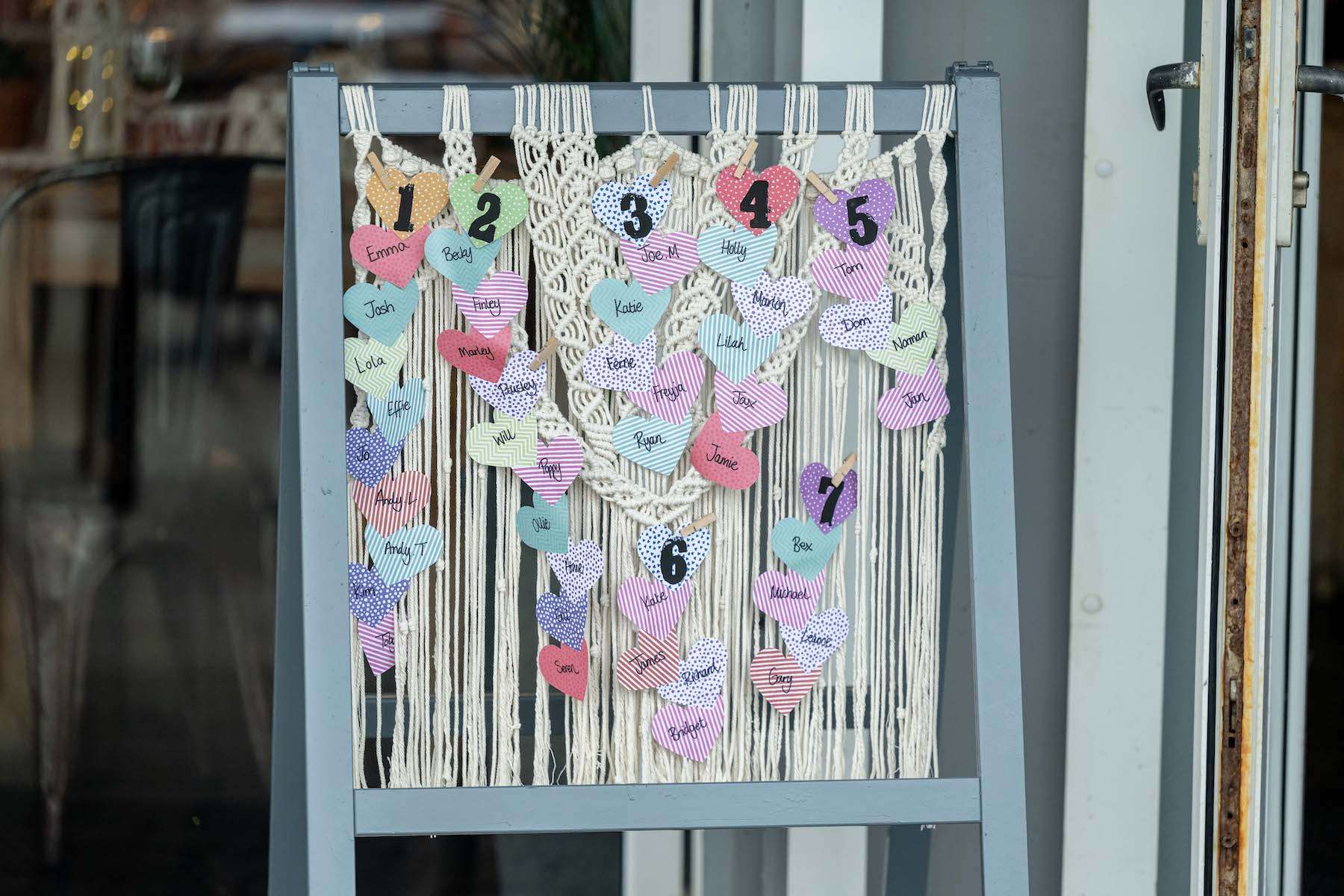 Emma and Josh spent a long time planning the tiny details, however, in hindsight, Emma wished she'd worried less! She told us, "The small things really do not matter. We had the best day and spent the whole time grinning, nothing else mattered. I spent a long time obsessing over tiny details but I'm not sure there was any need! Everything went to plan and was perfect."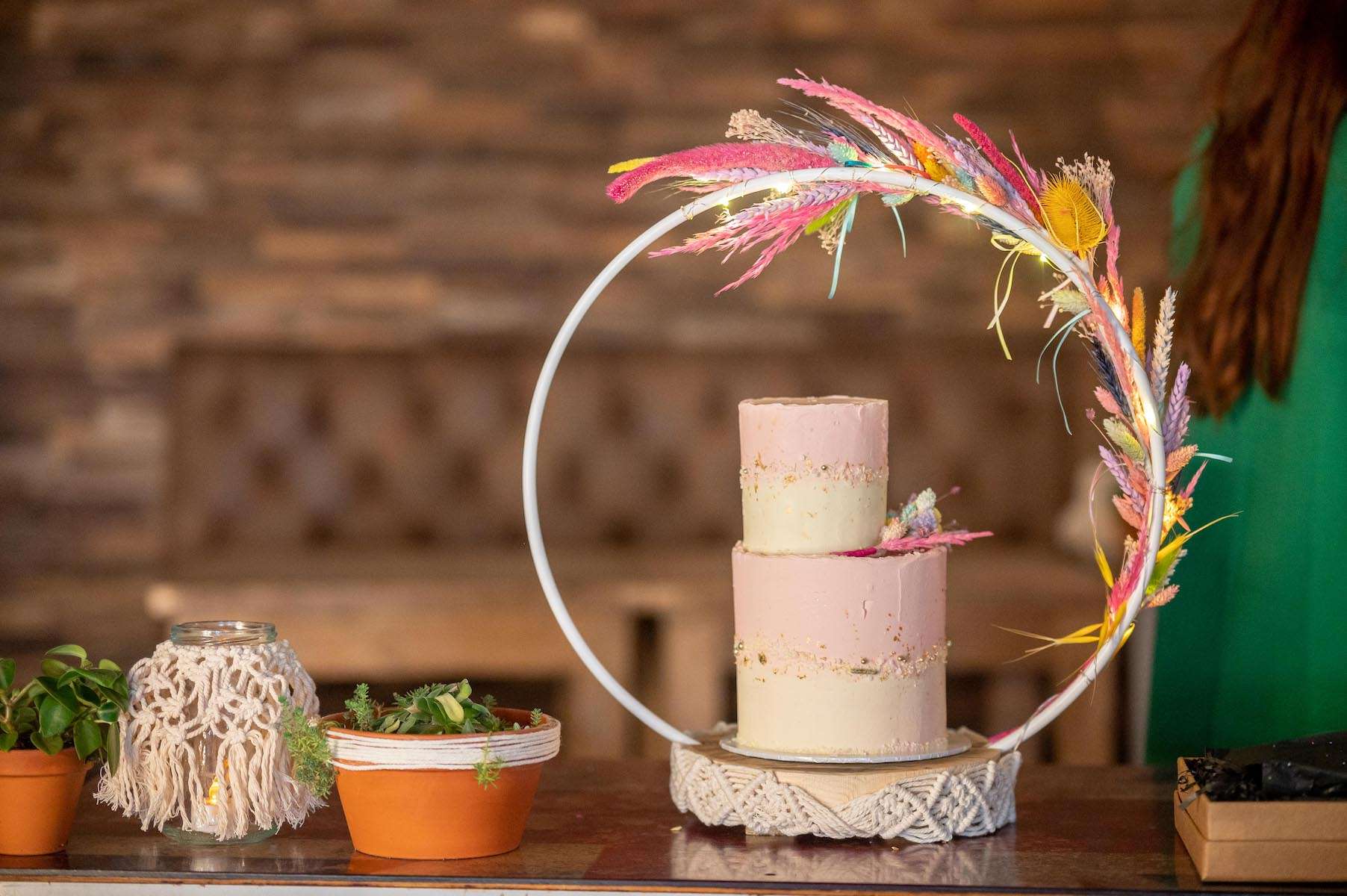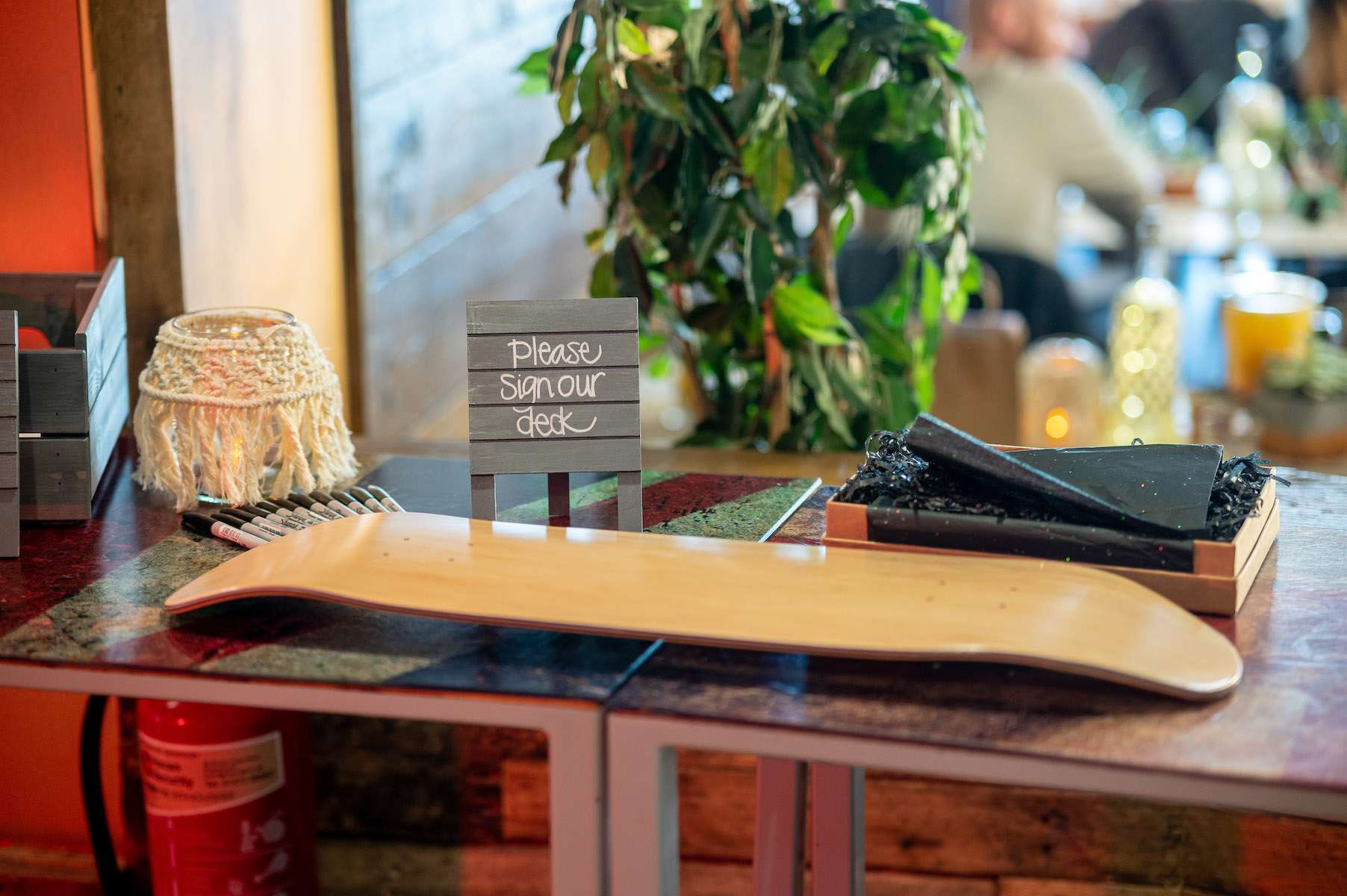 Photos, however, were important to the couple, "It was top priority that we found a photographer who could capture natural shots as well as staged images that weren't awkward. Neither of us are very good at having our photo taken! We met with Darren Cool and knew he was the 'one'."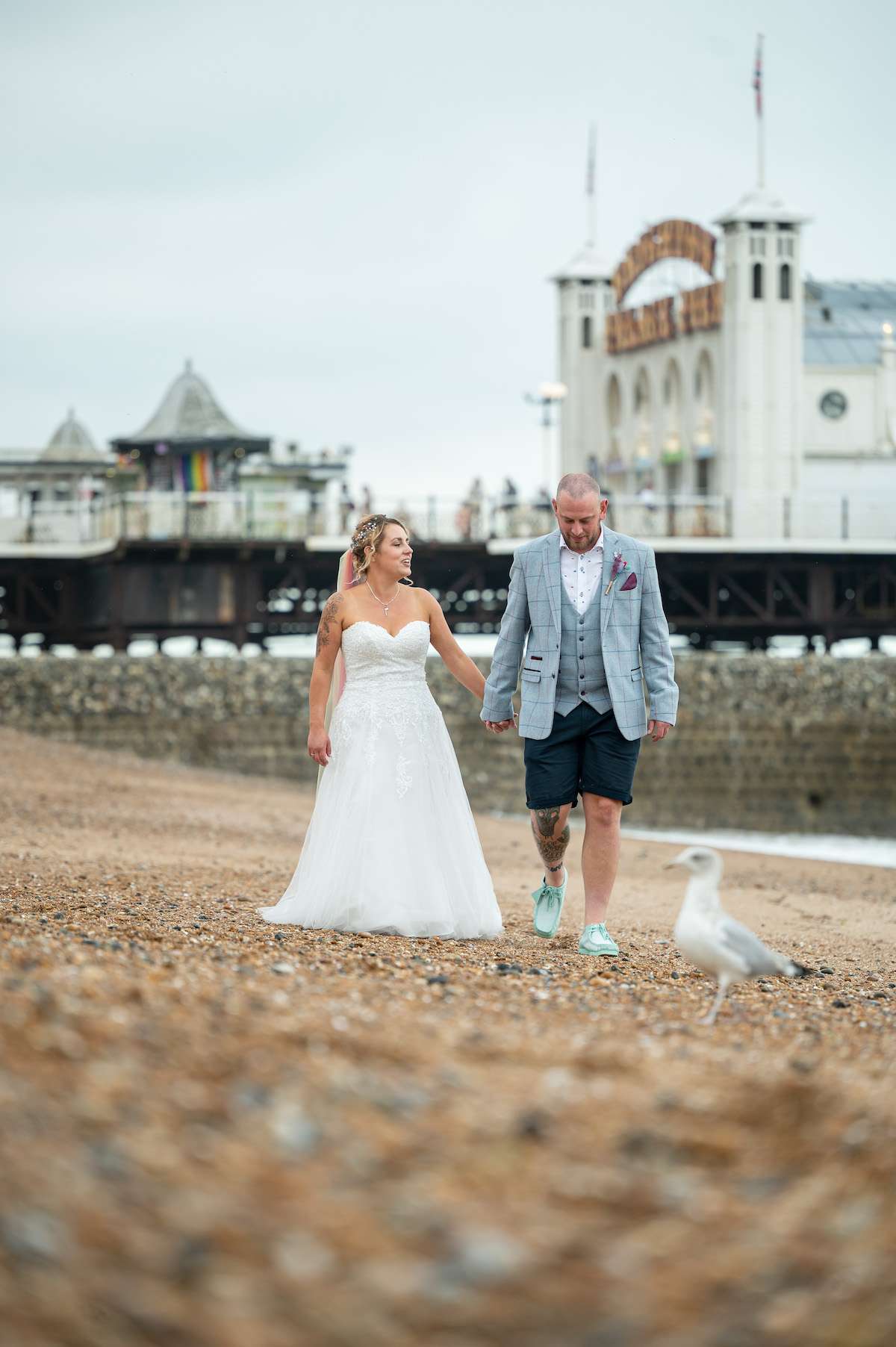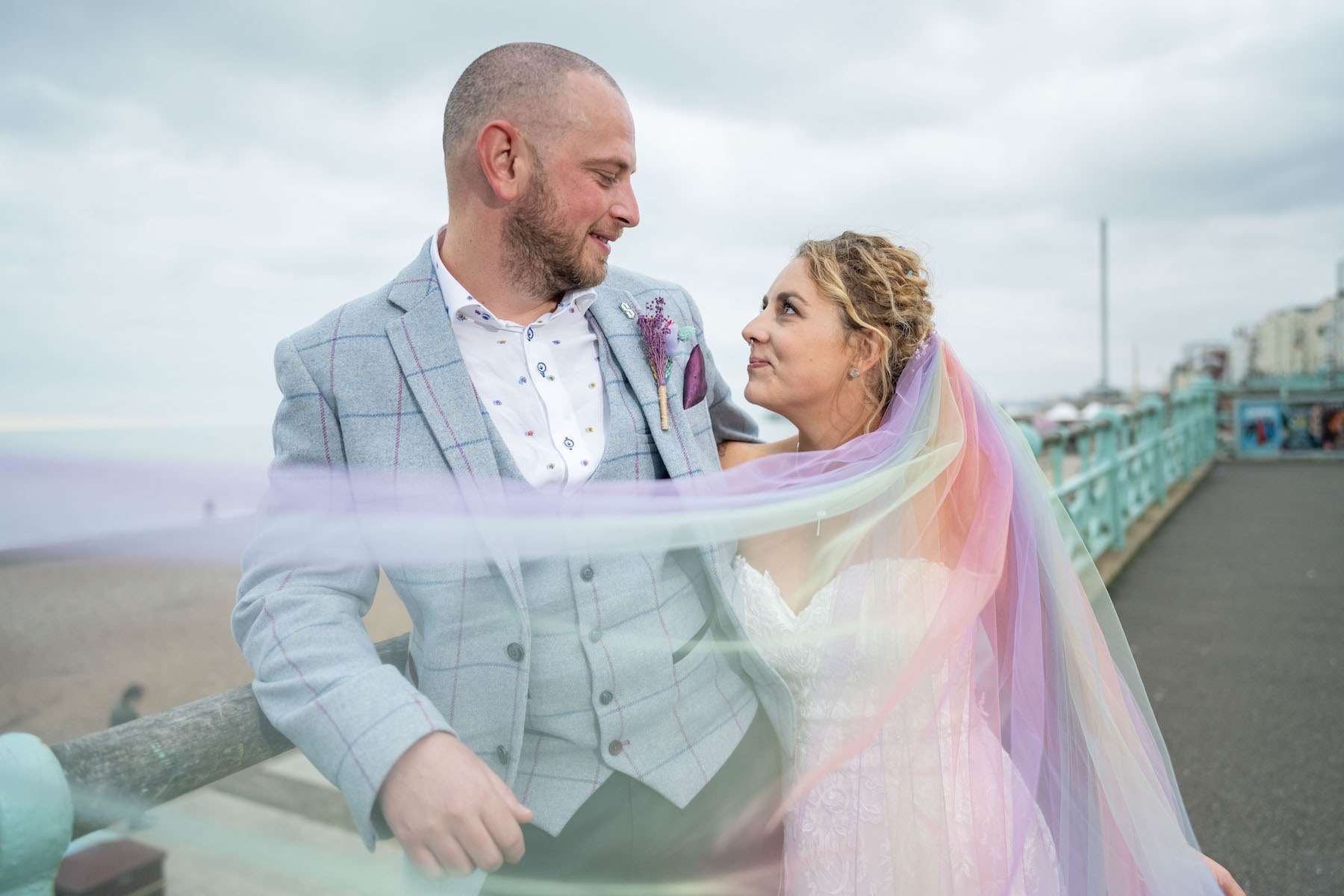 With no need for a chauffeur, Emma took to the streets for her journey to the wedding, and told us "I walked the five minute trip to the Town Hall with my flower girls through the centre of Brighton. We attracted quite a few stares, claps and happy well wishes. Some scaffolders working near the Town Hall shouted 'Don't do it!' which made us all laugh and me relax! My favourite part was once we had got to the reception venue and had had lunch. Everyone was milling around chatting, and I looked around and was the happiest I had ever been, all of our favourite people were together and we were finally married. The best thing was becoming a wife…..at last!"