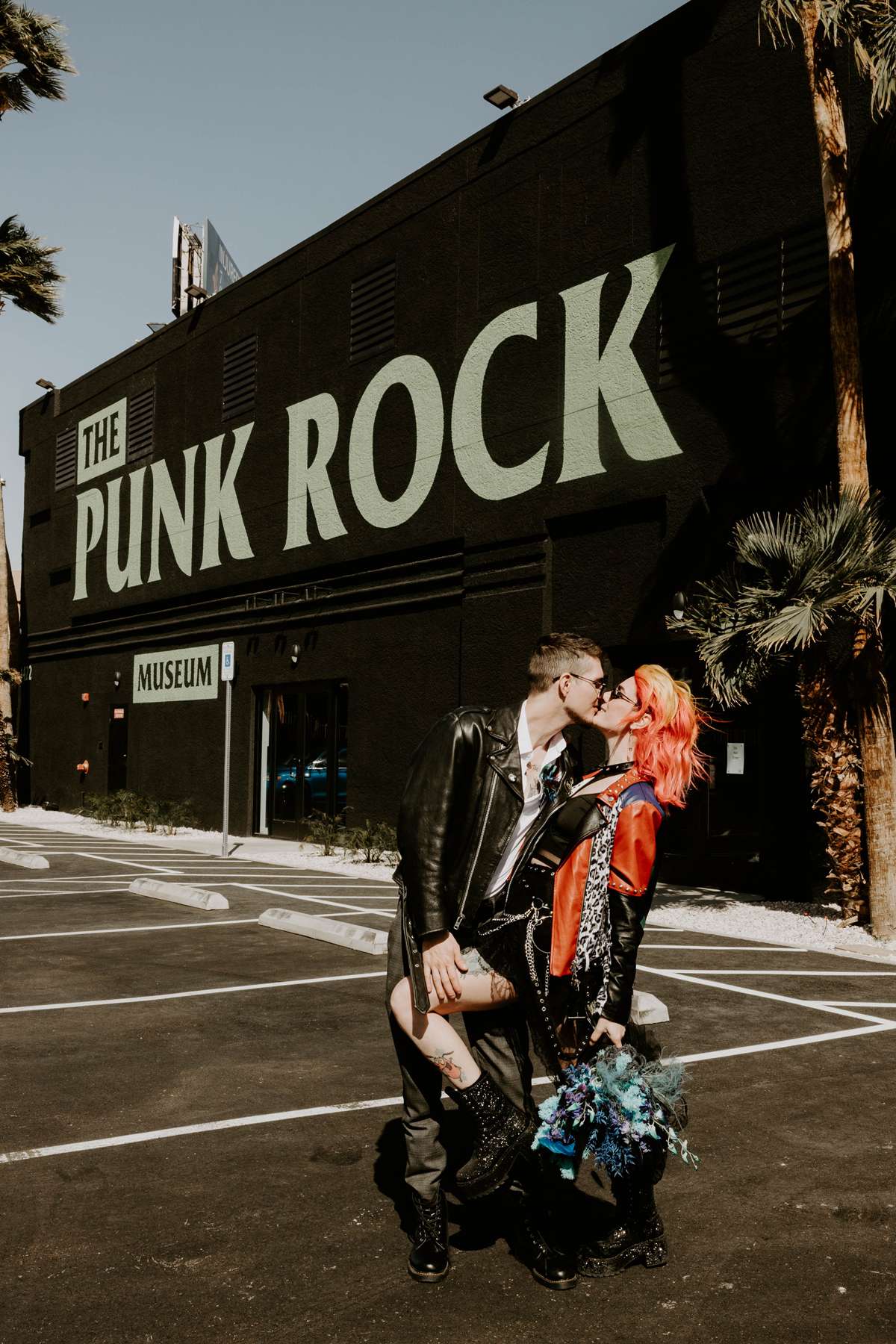 Punk rock may have burst onto the scene over half a century ago as a rebellious do-it-yourself music genre and anti-establishment subculture, but its influence continues to thrive. From TV commercials to fashion trends, punk has embedded itself into the fabric of our society. And now, it has its very own comprehensive, permanent museum – the Punk Rock Museum in Las Vegas! This is a haven for all punk enthusiasts looking to tie the knot in true rock 'n' roll style.
This ground-breaking museum, owned and operated by individuals who have contributed to the genre's history, opened its doors on the edge of the Las Vegas Arts District in March. As you step inside, you'll be immersed in the rich history of punk through artifacts and memorabilia such as handwritten lyrics, iconic instruments, vintage apparel, photos and artwork to transport you back to the raw energy and rebellious spirit of punk's heyday.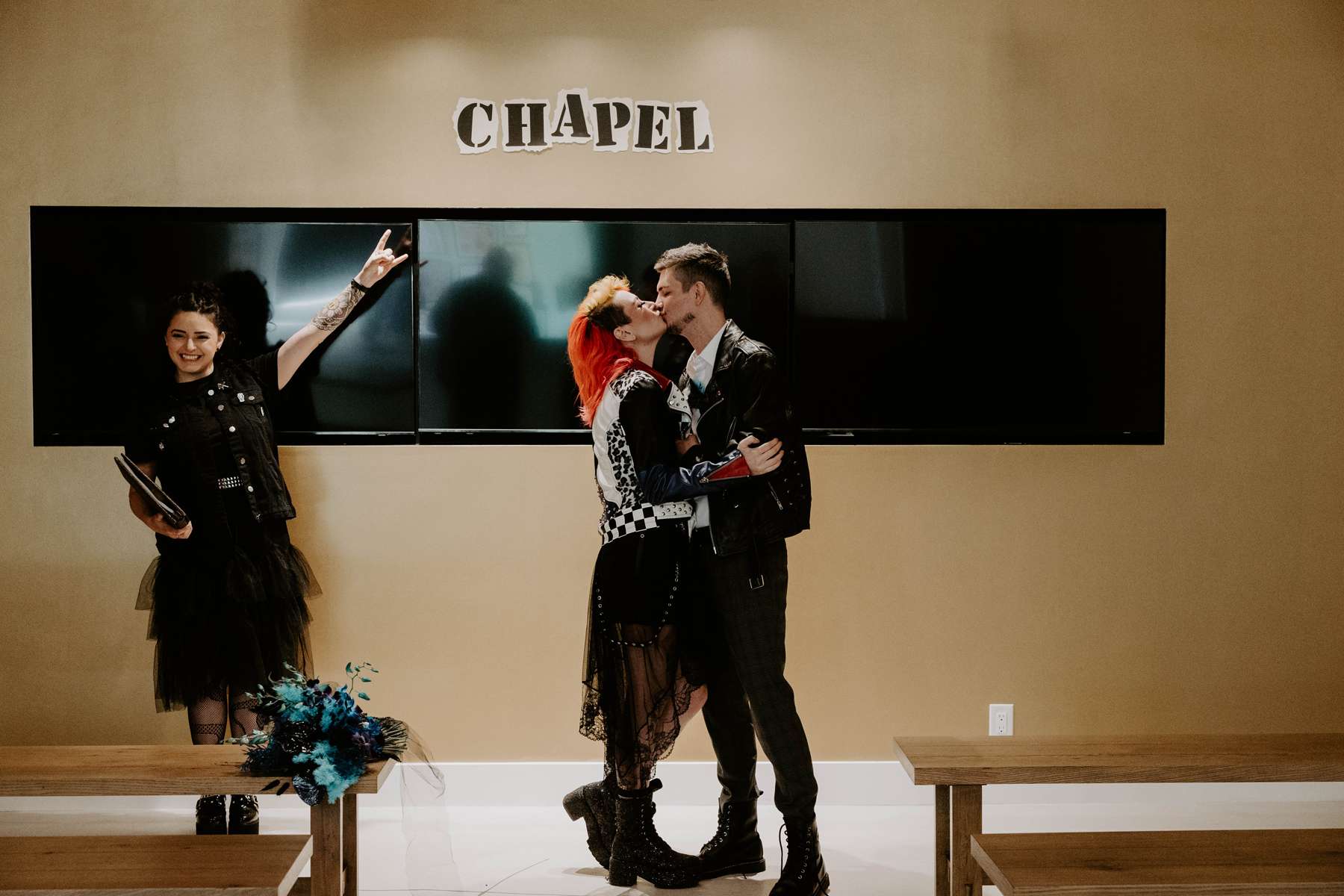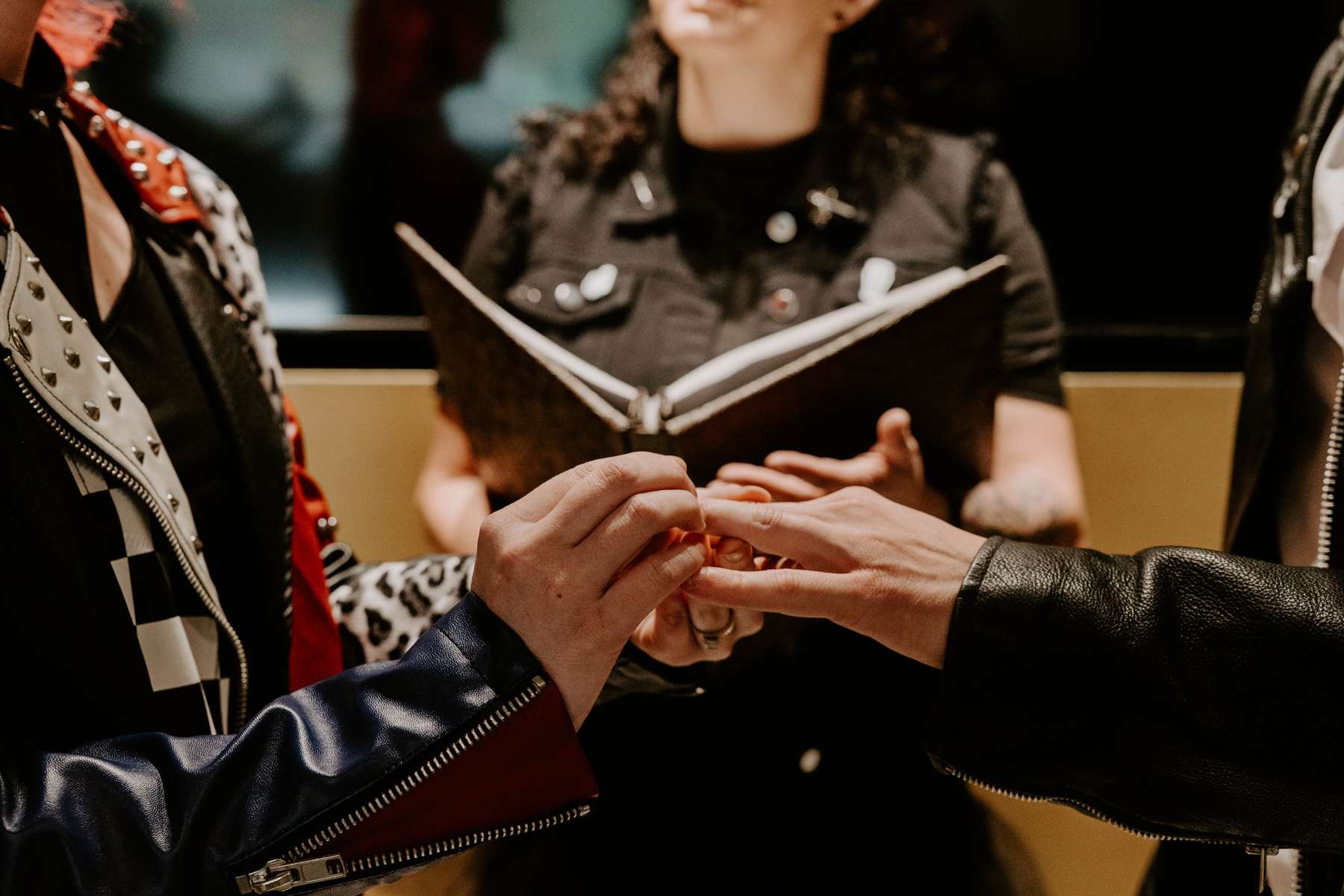 The very best part? It has a chapel and you can actually get married there! Imagine exchanging your vows surrounded by punk history and the echoes of your favourite bands. This unconventional setting captures the true essence of your love and rebellious spirit, ensuring your special day is nothing short of extraordinary.
After your ceremony, there's a bar where you can toast to your love with punk-inspired cocktails and even an onsite tattoo parlour giving you the chance to forever etch your punk rock love story onto your skin! The nearby downtown arts district would also be the perfect place to grab more photos.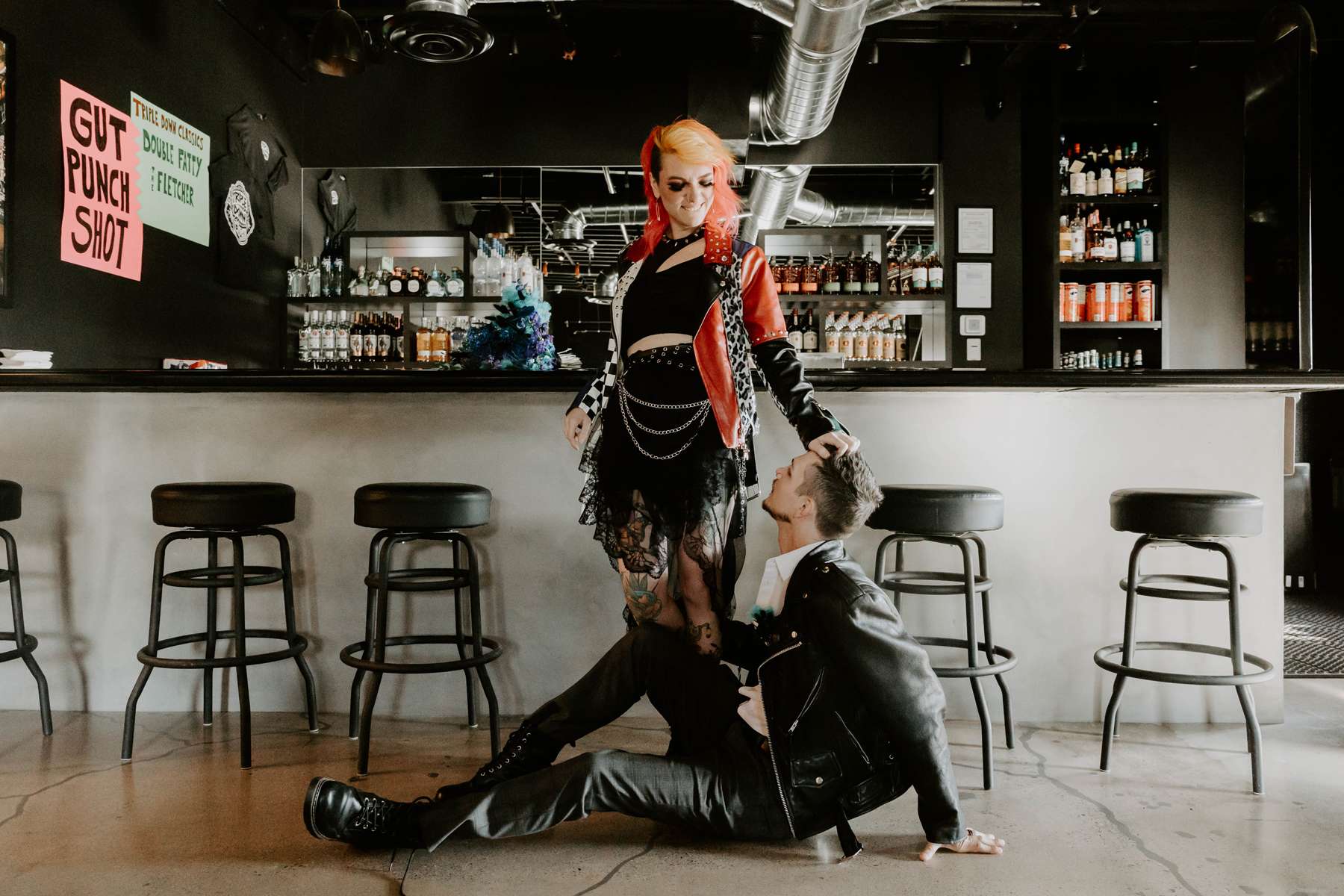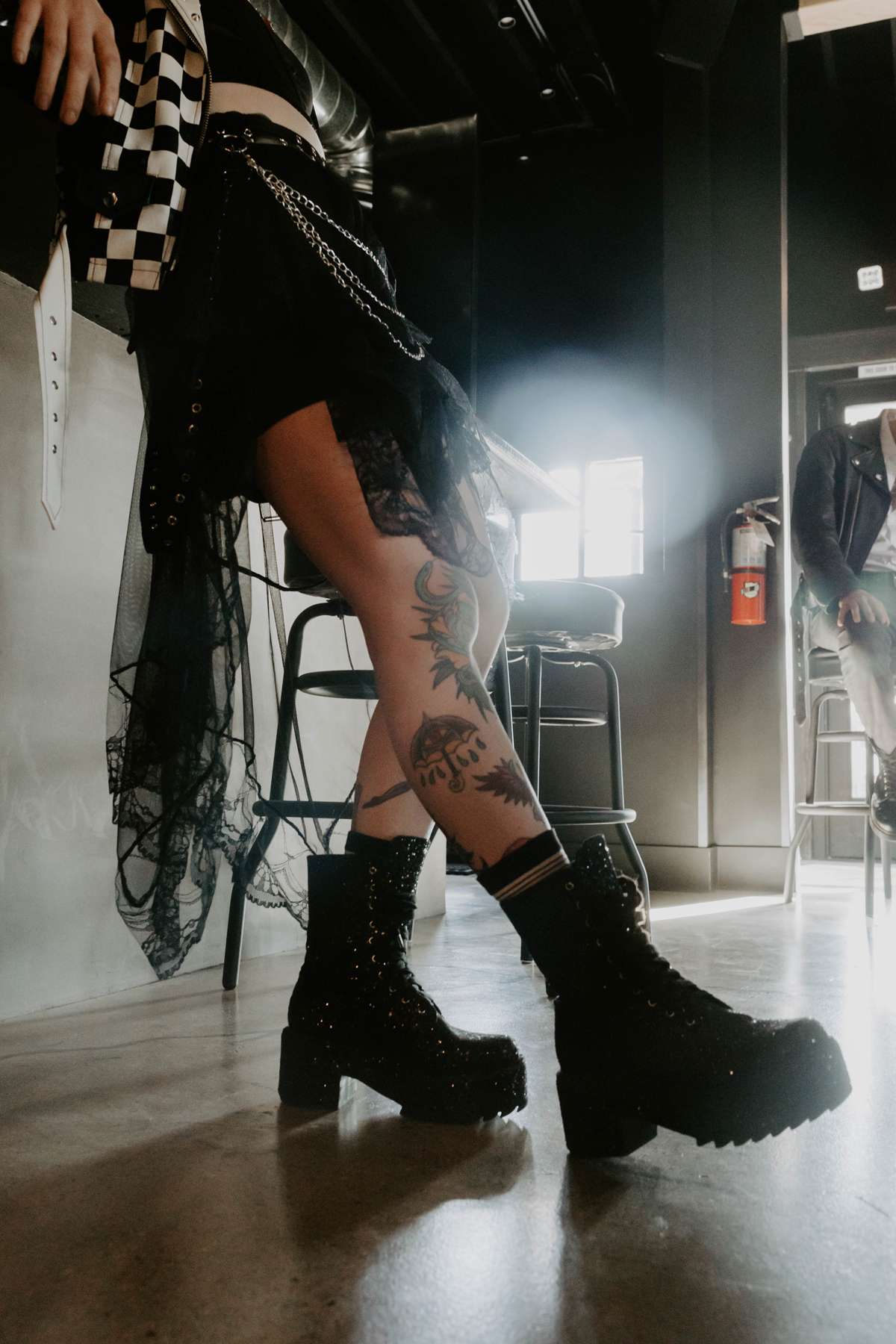 When it comes to planning your punk rock wedding at The Punk Rock Museum, Electric Sugar Elopements are here to make your dreams a reality. Based in Las Vegas, they offer all-inclusive elopement packages, ensuring that every aspect of your special day is taken care of. With just one phone call, you'll secure an officiant, professional photography and beautiful flowers. They will also book the museum for you and coordinate venue communication on your wedding day.
It's a stress-free, "you-focused" approach to a wedding which that allows you to embrace the punk spirit without any hassle.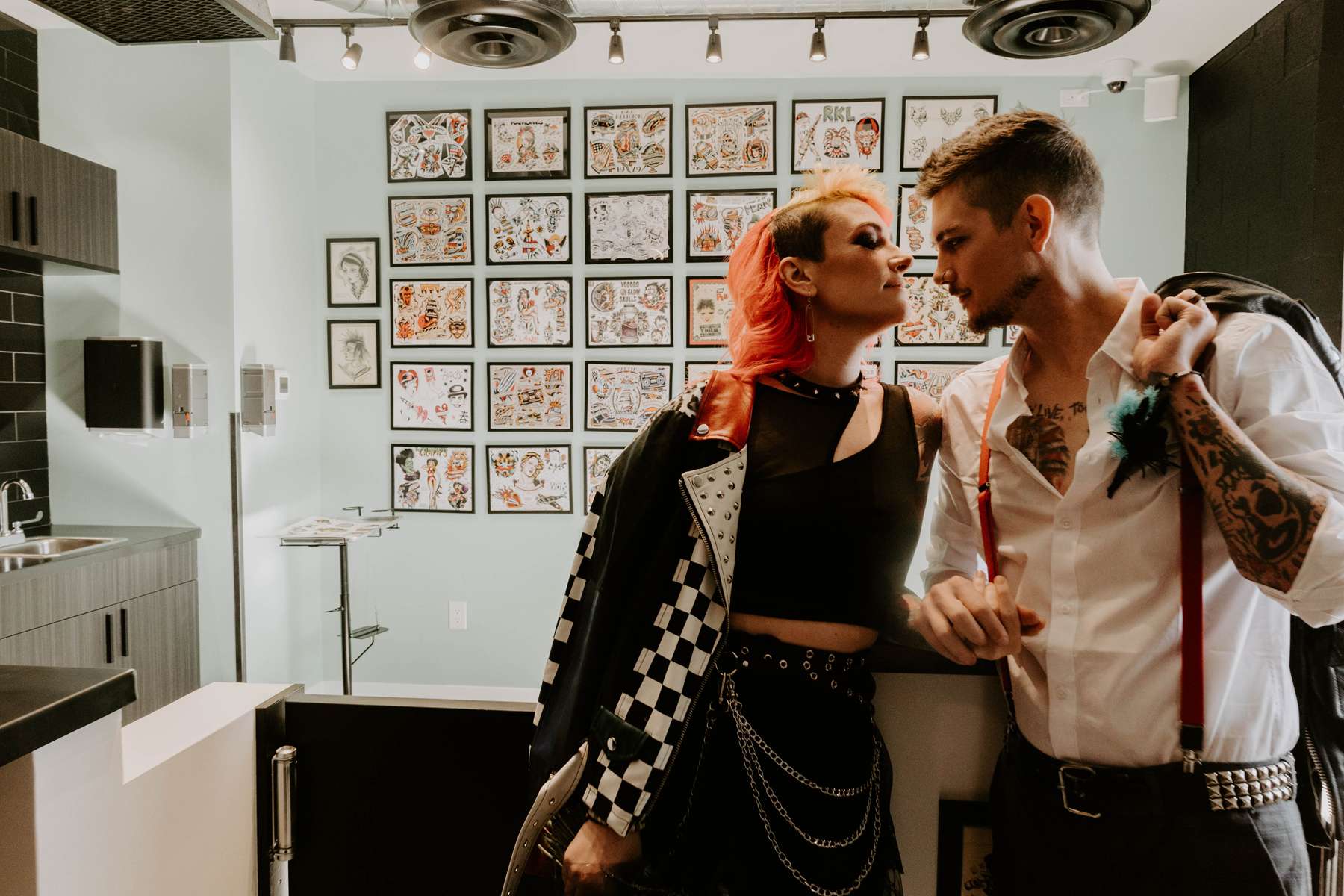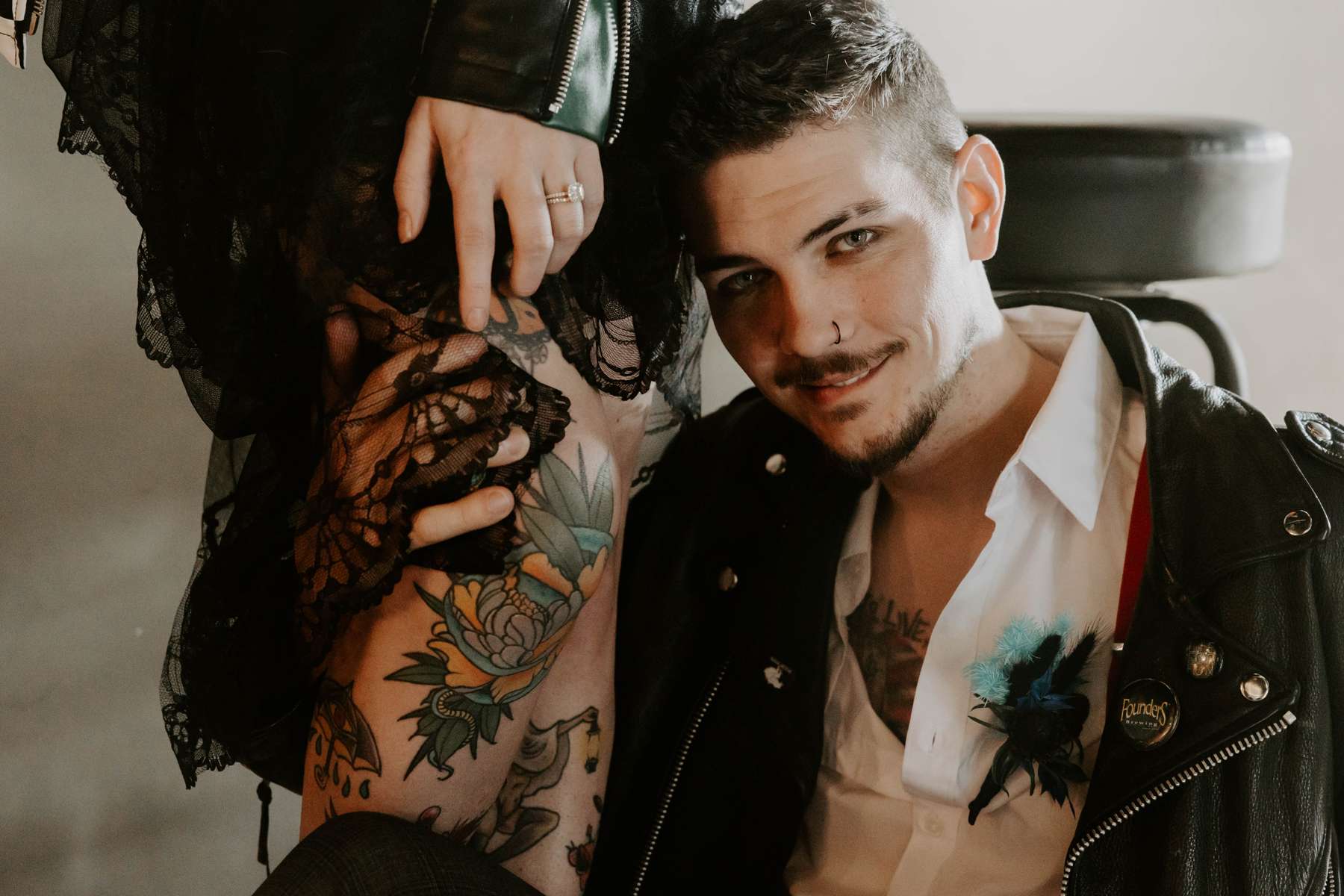 Don't worry about being tied into a restrictive package either. Electric Sugar Elopements understands the importance of personalisation, and they offer plenty of options to tailor your wedding to suit your unique taste and style. They encourage their couples to suggest their own alternative ideas and they'll advise ways to make your vision become a reality!
So, if you're ready to say "I do" in a setting that encapsulates the soul of punk, reach out to Electric Sugar Elopements today. Their team of micro wedding and elopement experts will be delighted to help you create a wedding experience that's as rebelliously unique as your love story.