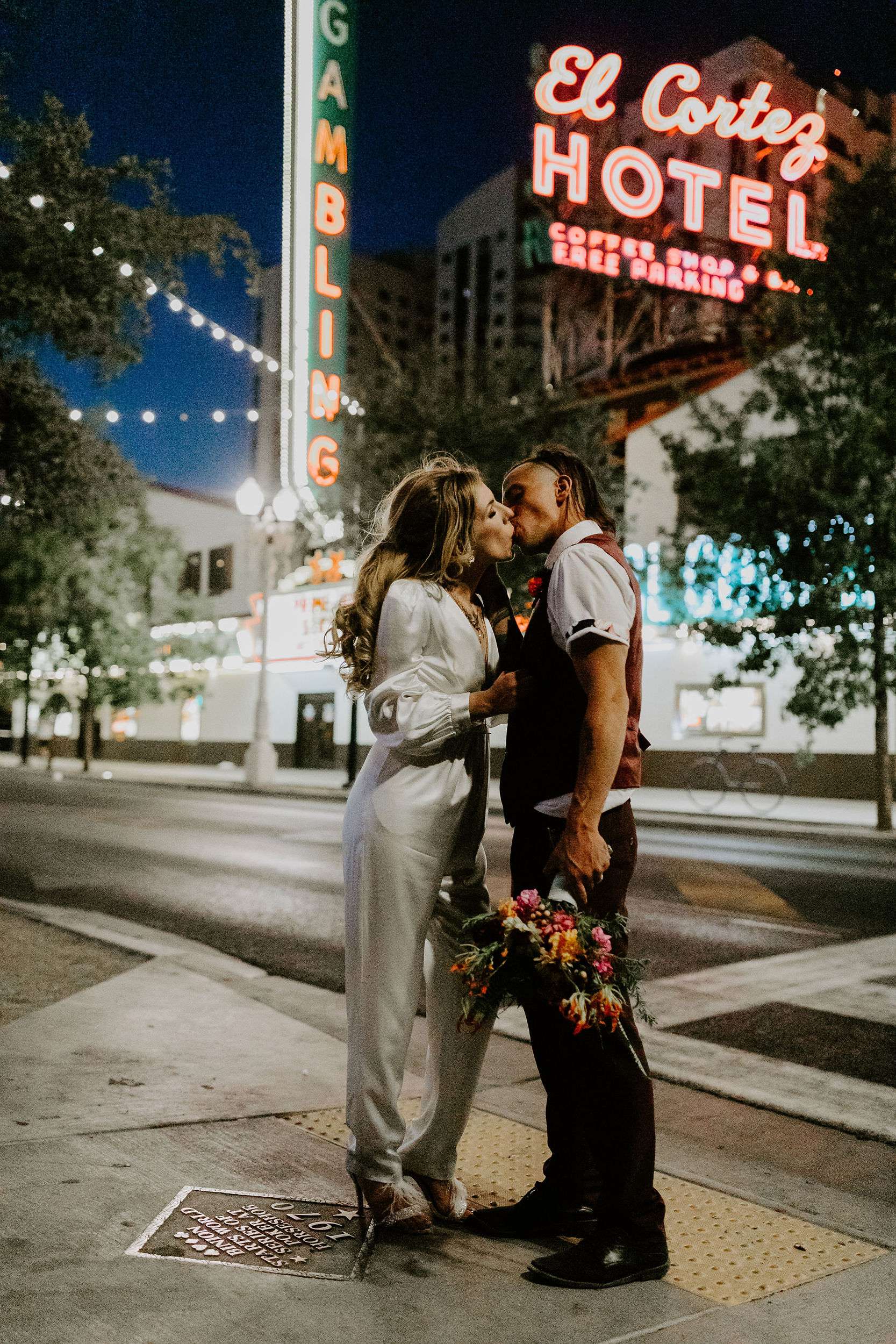 When planning your wedding, budgeting is usually one of the biggest challenges. However, if you've been reading Rock n Roll Bride a while, you'll already know that you don't have to break the bank to make your day special. It may surprise you to hear that one of the most affordable and fun options is a Vegas wedding – yes, even if you need to fly over from the UK!
Although Vegas is known as a place you can easily lose all your money (!), for weddings there are actually some really great deals to be had. With chapels offering affordable ceremonies all over the city and an abundance of iconic photo spots, you could get married for way less than you expect, especially if you opt to elope. So, just how much could you be looking to spend?
Marriage License: $102
Before getting married in Las Vegas you need a marriage license from County Clark Wedding Bureau. You can book this before you fly out and go just go and pick it up, or rock up and apply when you get there. It only takes around 15 minutes if there's no queue.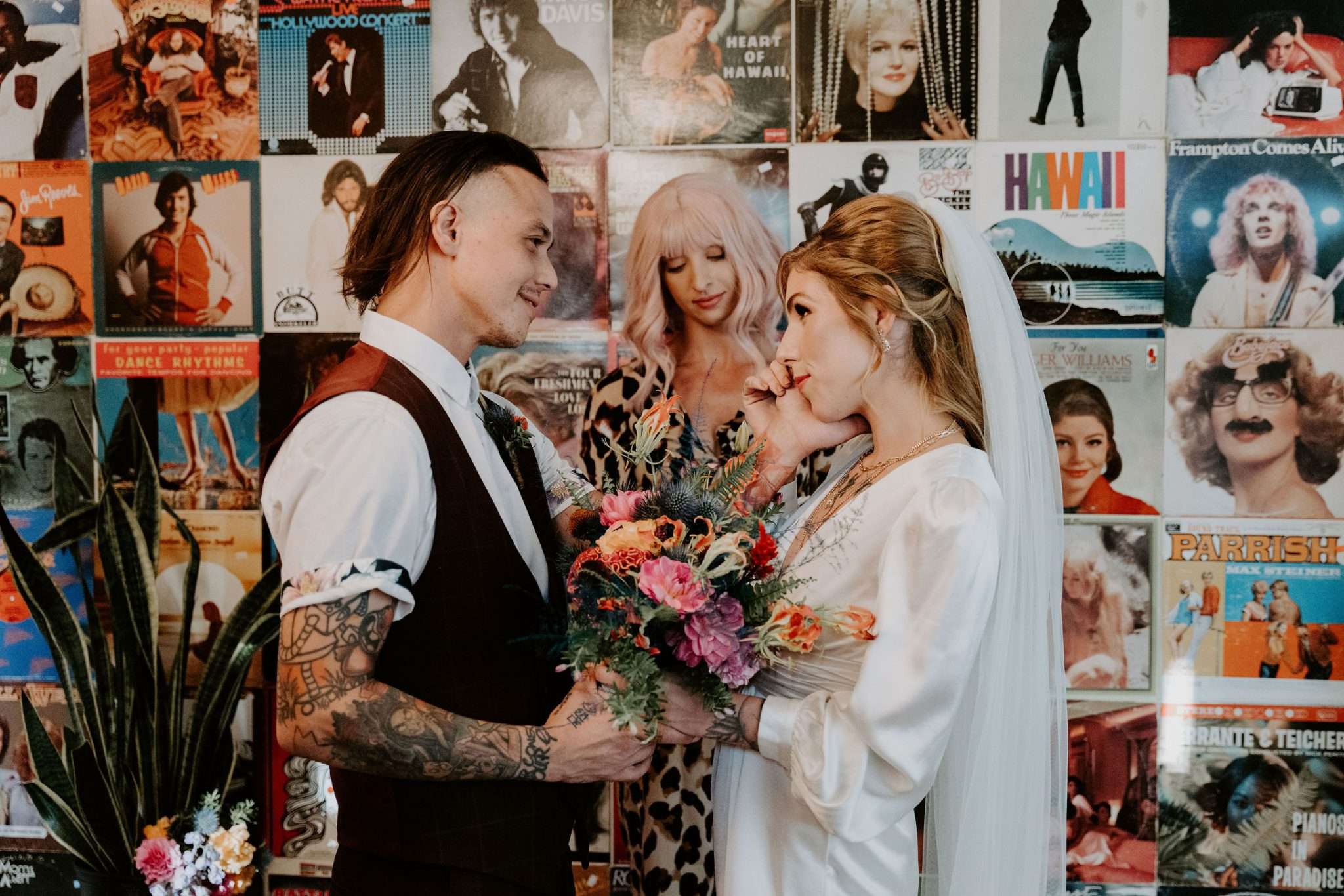 Location and Venue Permit: From $100
One of the really great things about getting married in the US is that, unlike the UK, you don't have to say your vows at a licenced venue – you can get legally married ANYWHERE! Chapel ceremonies can cost from only $65 for a no-frills service, but if you choose to say your vows elsewhere, you'll just need to make sure you get a permit for the location.
Costs vary, but around $100 should get you somewhere for a couple of hours. If you work with an elopement planner such as Electric Sugar Elopements, they will be able to advise and sort all this out for you prior to your arrival.
Celebrant: From $150
A chapel ceremony will include an officiant, however if you'd like something more personal, you may want to hire your own celebrant. Most elopement ceremonies are 10-15 minutes long and Vegas celebrants charge somewhere between $150 to $250 for this simple service. If you'd like something more personalised and custom (such as cultural inclusions or vow writing assistance) you'd be looking at more like $400.
Wedding Planner: From $1,500
If you are planning a destination wedding and budget allows, we'd always recommend hiring someone local to help you either in the run up, or even just on the day itself. A full wedding planning service will help you book and organise things in advance, add extra touches and liaise with other vendors for you. Expect to pay around $4000 for this service.
However, even just having someone there on the day can be really advantageous. With a day-of coordinator, you research and book your vendors yourself and then pass them onto them and they will arrange logistics, timings and make sure the day runs like clockwork. The cost of this would be closer to $1,500.
Accommodation: Approx $250 per night
Vegas accommodation can vary wildly in price depending on your hotel choice, location and suite size. An average, decent room on The Strip would be around $250 a night + resort fees.
Photography: Approx $550 an hour
Your wedding photos are one of the things you'll be thankful you didn't scrimp on afterwards, and especially if you're eloping, you're going to want great pictures to share with your loved ones when you get home. The great thing about getting married in Vegas is you probably don't need to hire a photographer for a full 8-10 hour day like you would for a UK wedding. A couple of hours should be plenty of time to have someone shoot your ceremony and portraits afterwards.
Warning: If you are getting married in a chapel, make sure you check in advance what their rules for photographer are – many of them won't allow you to bring your own photographer (and they will charge a premium for you to have photos taken by their own person).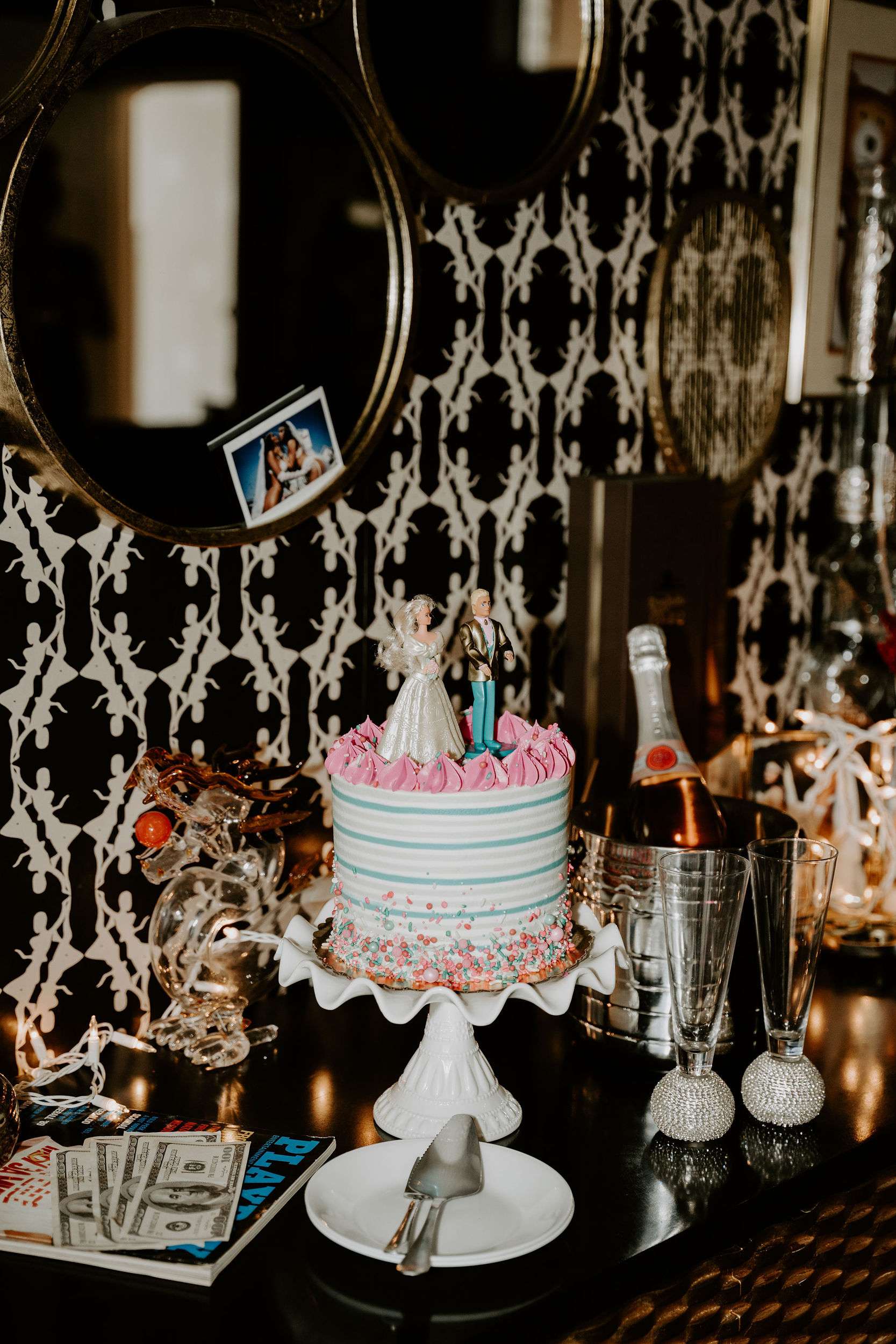 Other Misc. Costs to Consider
Hair & Make-Up: from $200 per person
Flowers: from $200-$400 for a bouquet and buttonhole, $100 for a flower crown, from $150 for centrepieces
Cake: from $600 for 12 guests
Catering: This will depend so much on what you decide to a do. A quick bite at In N Out will only set you back around $20 per person, but Vegas is THE city for fancy food so you really could go all-out on a very expensive, very nice meal. The choice is yours!
When it comes to planning a destination wedding, especially in Sin City, you really don't have to spend a fortune to have a beautiful, memorable day. With a bit of research and planning, you can find plenty of affordable options to make your Vegas wedding the experience of a lifetime.
If you're looking for more advice on how to elope in Vegas from the UK, check out this guide, too!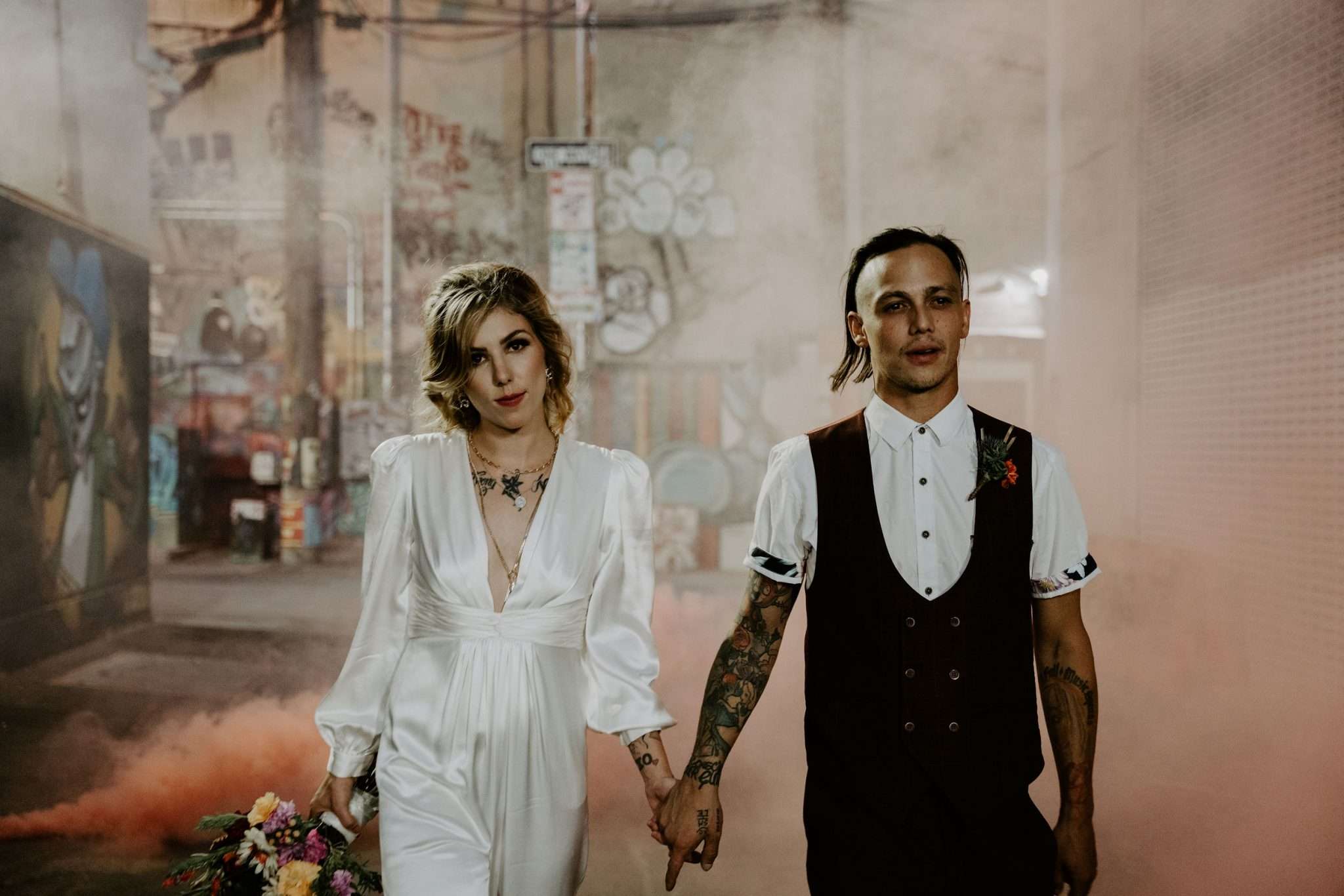 Electric Sugar Elopements, based in Las Vegas, offer all-inclusive elopements. With one phone call, you get an officiant, venue, photography and flowers! If you want a stress-free, 'you-focused' wedding then we can't think of any better way to do it.
That's not to say you'll be tied into a restrictive package as they offer plenty of options for personalisation. They encourage their couples to suggest wherever they want, especially when it comes to location. While there are plenty of chapel options in Sin City, if you want a more alternative wedding venue they can suggest a plethora of awesome spots to suit your taste and wedding theme.