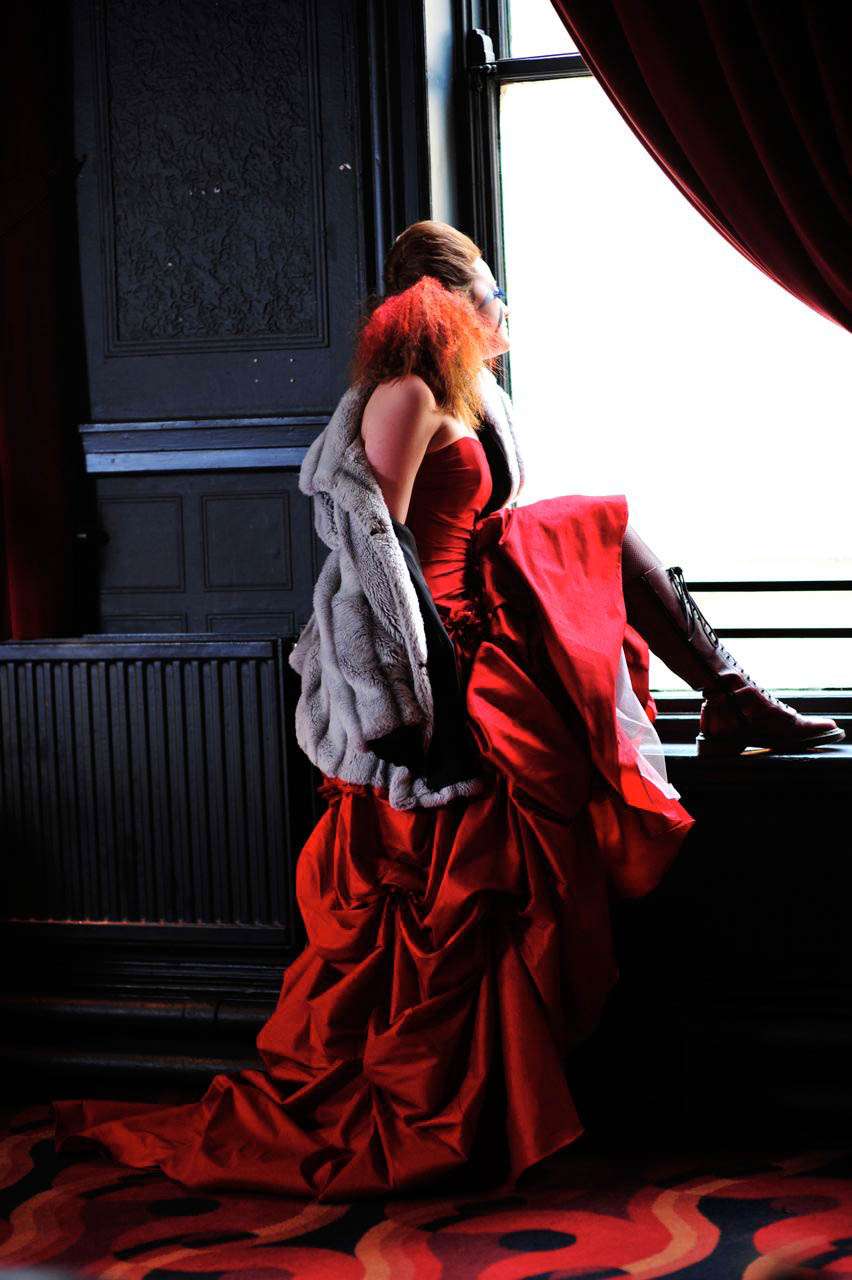 I really really love doing my Under the Spotlight interviews as it's great to talk about the genius behind the lens for once. Today, I'm excited to share with you Shelly of Toast of Leeds – a fabulous photographer from – you guessed it – Leeds, who blew me away with her recent Punk Bride shoot. Enjoy!
Who are you and what do you do?
I'm Shelly Mantovani from Toast of Leeds. I shoot people.

Where are you based and what cities/countries are you available to for work in?
I'm based in Yorkshire but don't let that put you off! I love to get on a plane or a train, it forces me to read books I keep buying and never get round to finishing.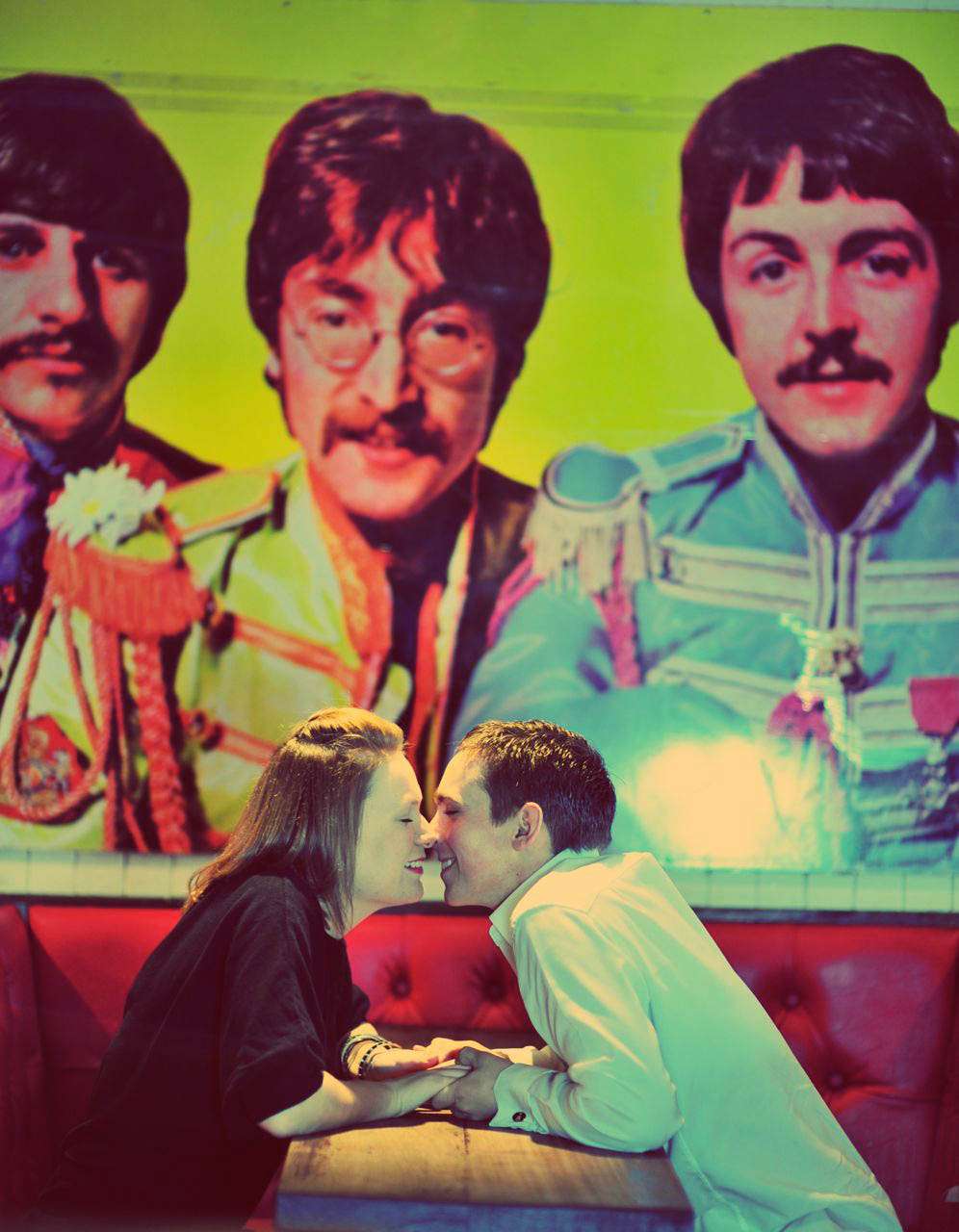 Who/what are your biggest influences? Who do you really admire?
I'm influenced by many, many things – sculpture, painting, music, film, the landscape, creative people and of course, other fabulous photographers.
Like those clever, clever guys at Our Labor of Love, Clarissa Leahy for her gorgeous, dreamlike work, and Virgile Bertrand because he makes architecture sooooo cool and also the colour in his portraits is otherwordly.
MangoRED because they are just plain goddamn crazy and inspirational and Chase Jarvis cos he's 'out there'!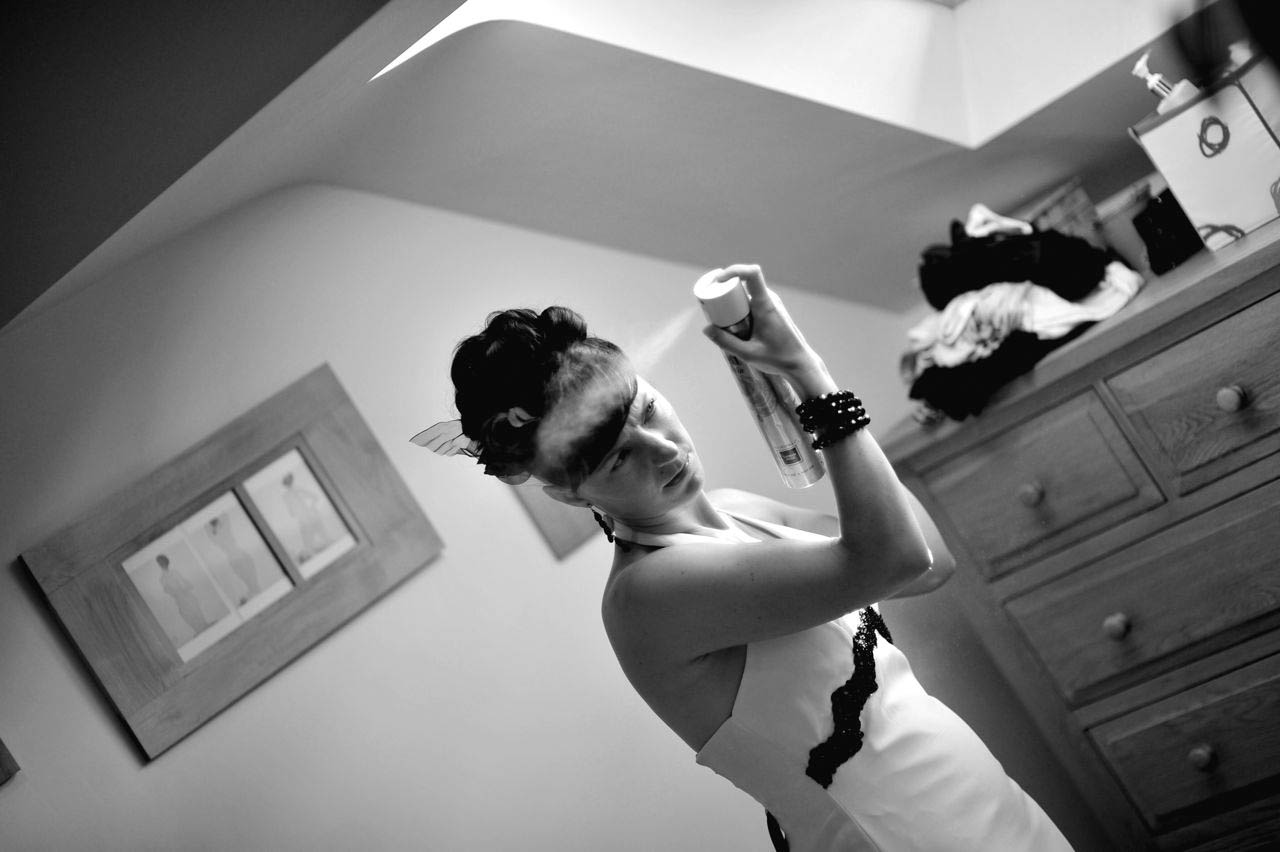 What or who made you get into photography?
I fell into it completely by accident 20 years ago when I was 19.  I was working in a press office and the photographer slipped a disc.  I was given my first slr – a lovely battered old Pentax – one crappy lens and taught the basics within an hour. And, if that wasn't enough, I then had to tackle how to process the film and print up the images. Up until then my camera experience was based around those old plastic 110 cameras. I covered my first wedding the following year and went back to my old dark room to process the film with my old mentor. Looking back on it now, I can barely believe my luck, but at the time it seemed fairly normal to suddenly have a new skill thrust upon you, but you pick up things quick when you're young and easily influenced!  Things have certainly changed in the wedding market since then.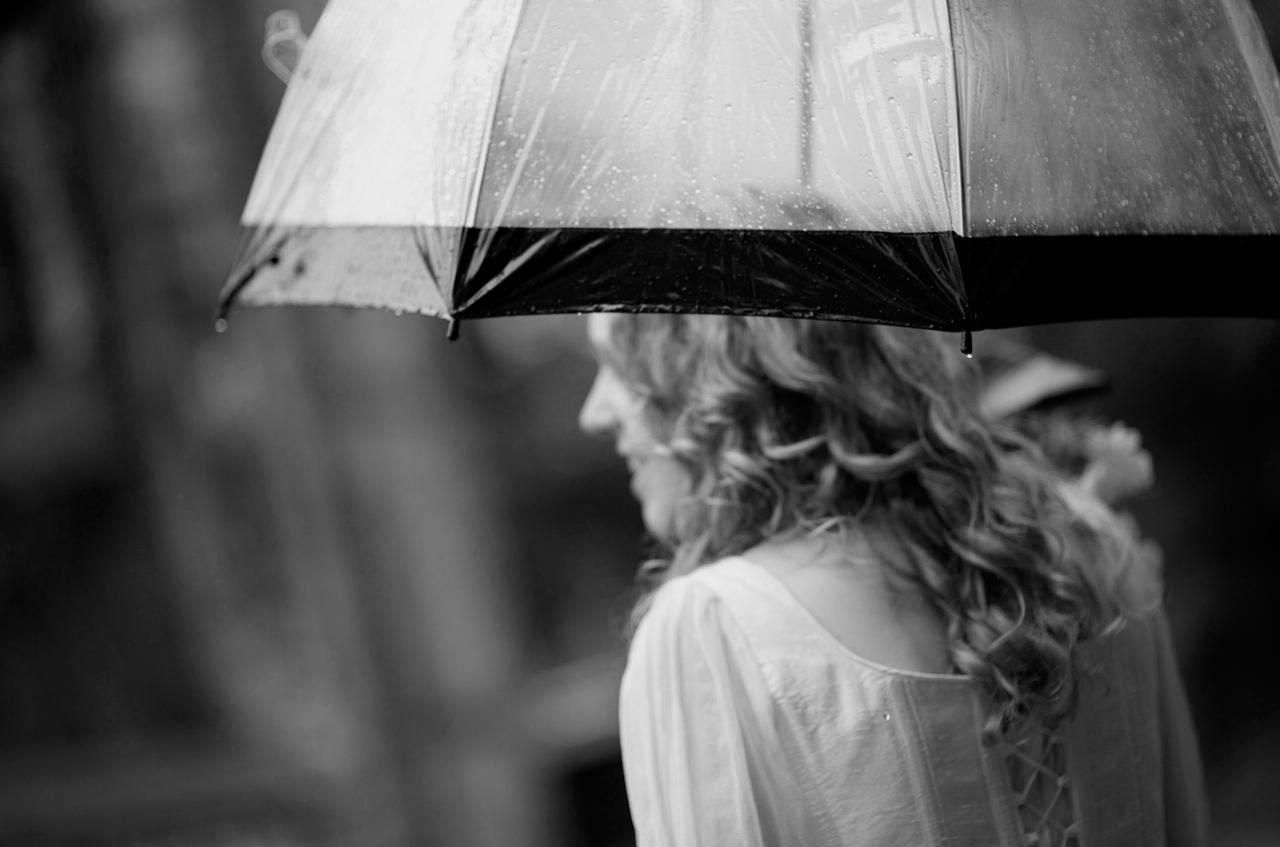 How would you describe your photography?
Personal. I like to get to know the people I photograph.
You'll hear a lot of photographers saying that the most important thing to making great images is light – which is true, but I'd go beyond that and say it's also the people in front of the lens. If they're uncomfortable it shows big time – which is why I always encourage my clients to do an engagement shoot so they get to know my crazy assed way of shooting and aren't shocked come the wedding day when I'm climbing trees and getting them to do rock star jumps!
Who or what are your perfect clients?
The ones who are happy in their own skin and also want their personality to shine through in the images.  Weddings are usually very emotional times and I want that aspect to reveal itself in my work. I love it when I get to work with clients over and over.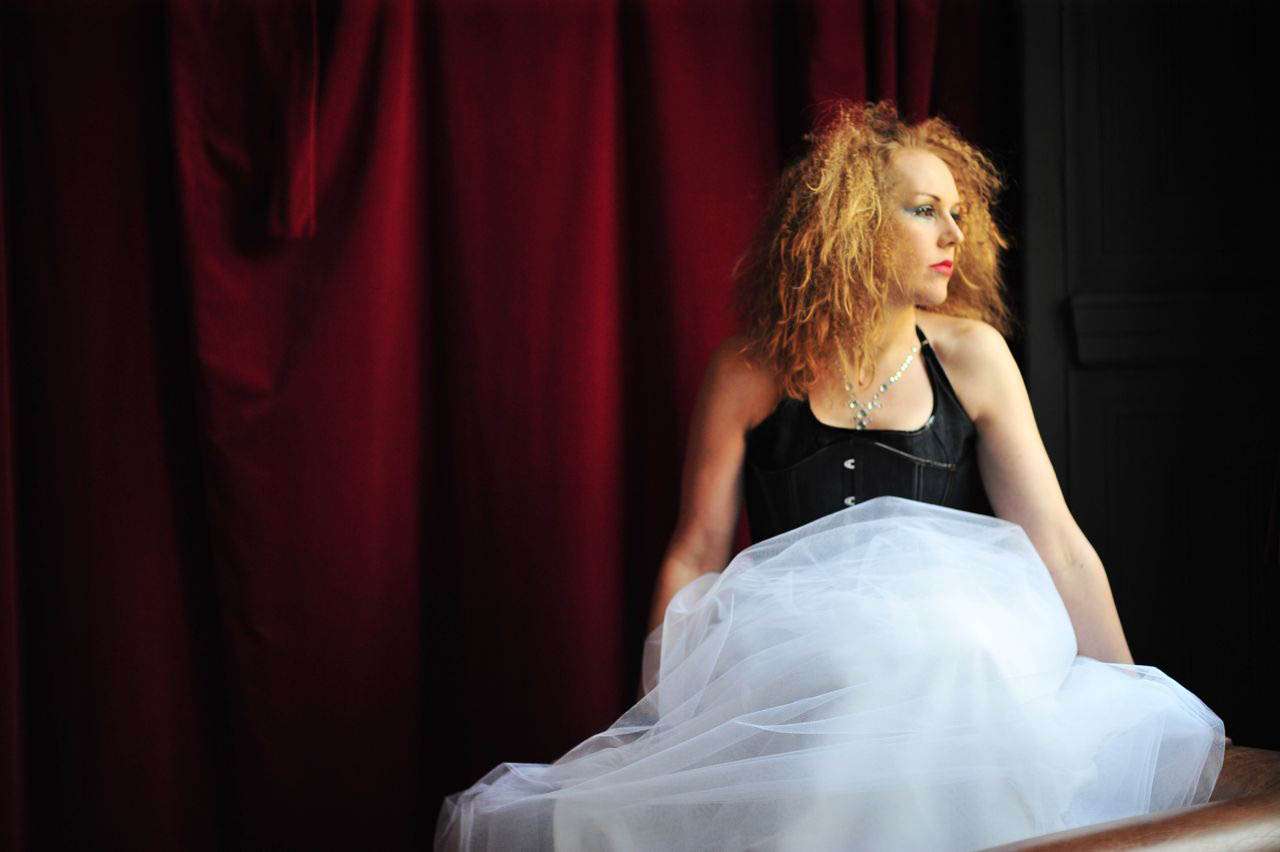 What do you love about weddings?
So many things! The raw emotion, cake, and dads who can't dance! I think it's an incredible privilege to be invited to take pictures of some really intensely private and personal moments and every bride and groom are unique which of course makes their wedding unique – so it's really cool to be part of all that.
What do you hate about weddings?
The ones where the bride and groom are pleasing their parents rather than themselves. America seems to be forging ahead of the UK in the down-to-earth, funky, personal wedding stakes but I think we're finally cottoning on. Times are a-changing!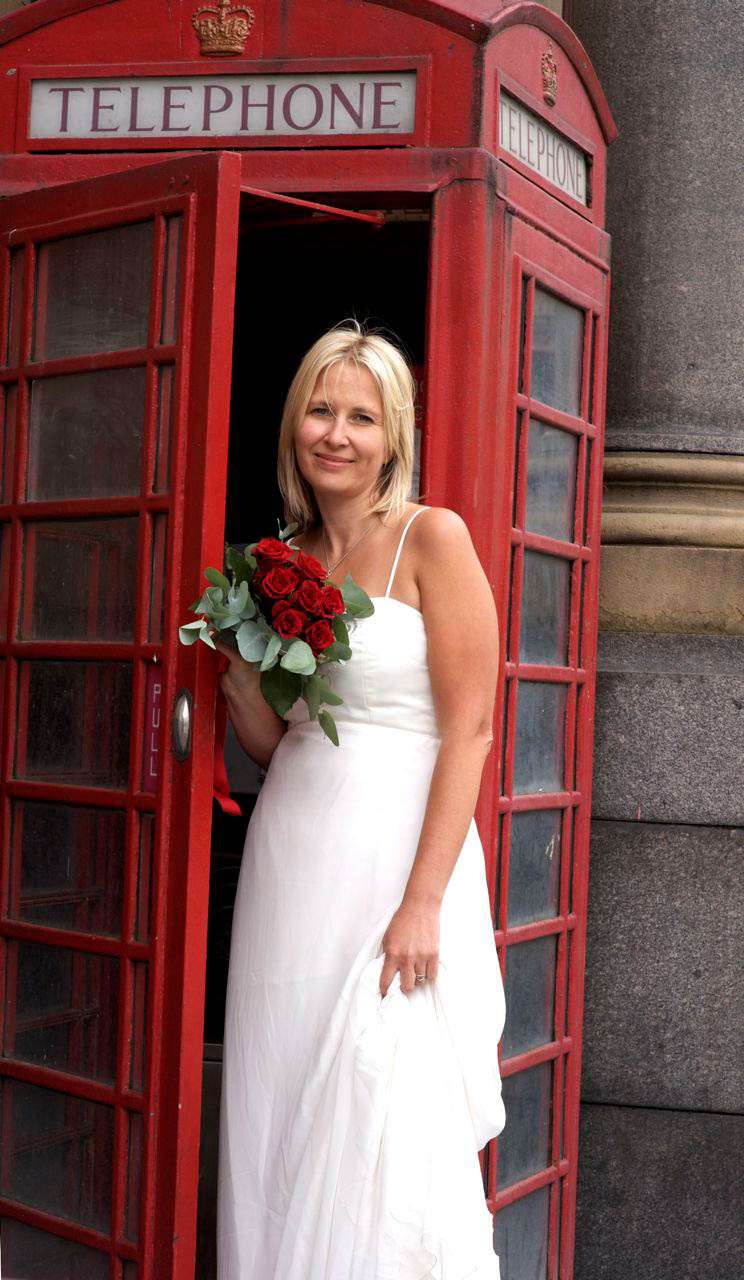 Tell me a little about your favourite wedding ever and why?
My fave has to be a wedding I covered in Rome a few years ago.  Although the bride was Italian, her husband is a down to earth Leeds lad and they had none of the usual wedding nonsense.  They were married in a gorgeous church in the centre of Rome and then headed out to Lake Bracciano (where Tom Cruise married Katie Holmes) where everyone ate ice-cream. Then it was onto a tiny piazza in the middle of nowhere for champagne and lots of fab Italian food under a beautiful canopy of vines and flowers in the same place the bride's parents had celebrated her christening many years before. It was all too gorgeous for words.  Afterwards the entire wedding party went back to the bride's parents house and ate traditional Italian wedding cake and danced under the stars. Magical and more to the point, it didn't cost the earth. The bride did a Trash the Dress a couple of years ago (that's her by the phonebox) and I also did her maternity portrait.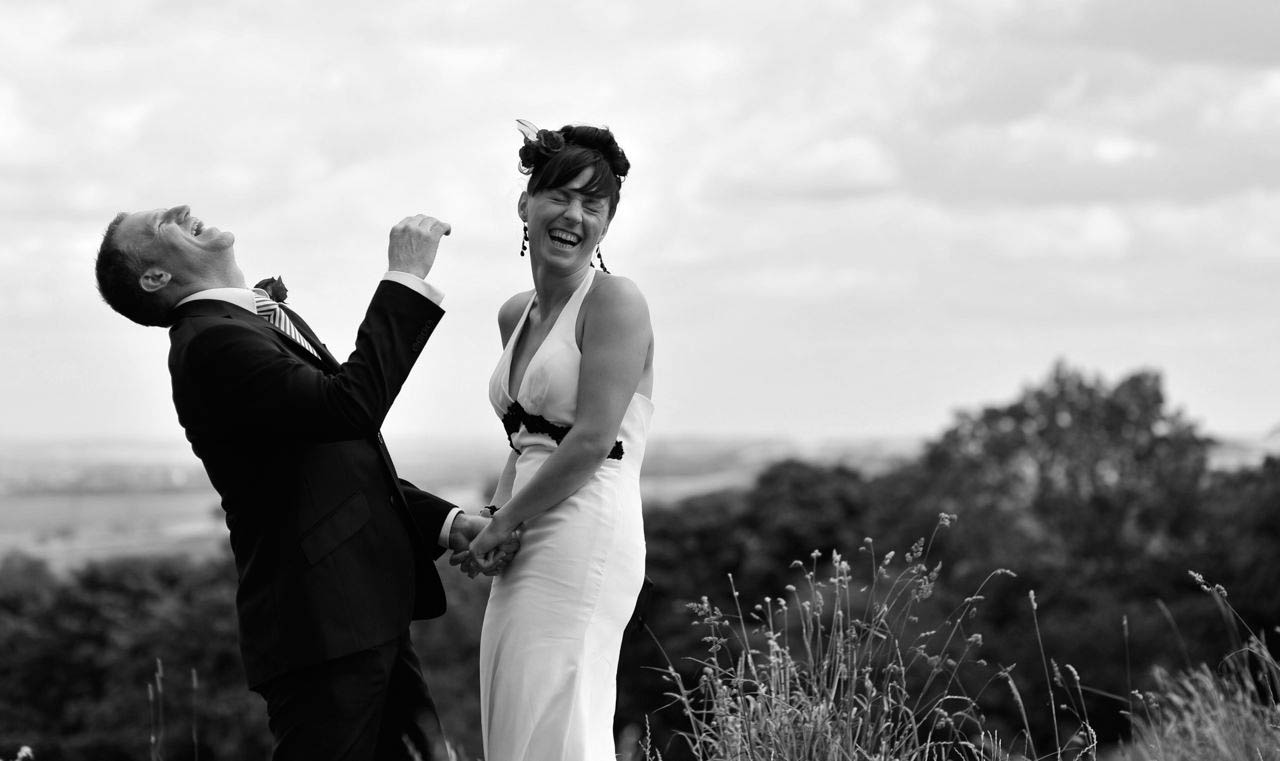 What advice would you have for couple's on the wedding photographer hunt? What is a sign of a good/bad wedding photographer?
The biggest thing is personality – if you don't like the photographer, they're just going to annoy you or rub your guests up the wrong way. Find someone who cares about their profession, enjoys every minute of each and every wedding they shoot and wants to do the best possible job that they can. Like fashion designers, photographers have an individual style too, so pick one who fits with yours.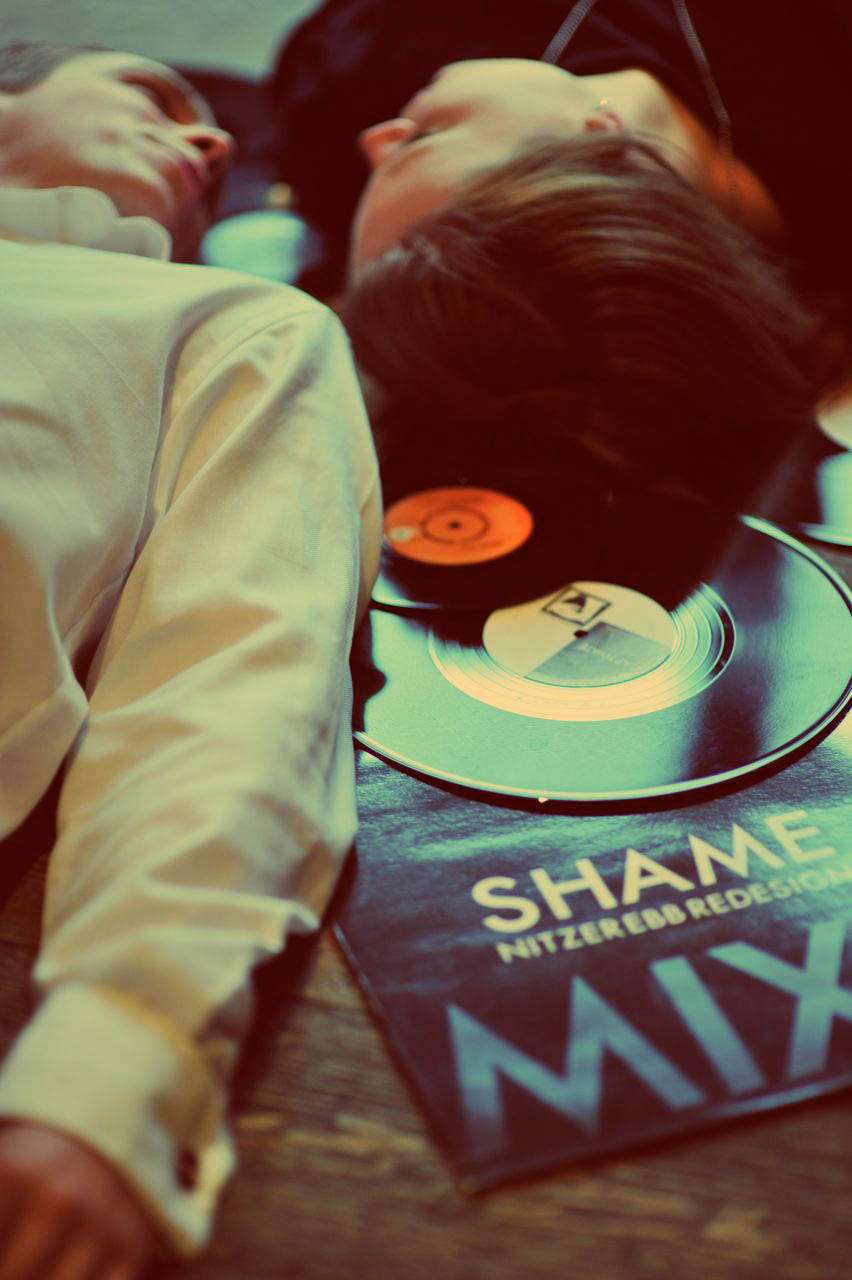 What role (if at all) have wedding blogs played in promoting you and your work so far?
I only started blogging last summer and I have to say it was one of the most difficult things I've done – like a musician playing to an empty stadium.  I think I've got the hang of it now and clients really love it. I've recently started tweeting which I'm finding even more difficult – and no, I don't tweet what I've had for breakfast!
Do you have any advice for budding photographers out there who want to get into weddings?
Find your own style and work your ass off.  It doesn't matter how good a photographer you are, no-one will book you if they don't know who you are – so network like crazy. And go find an established photographer who will take you under their wing whilst you learn the ropes.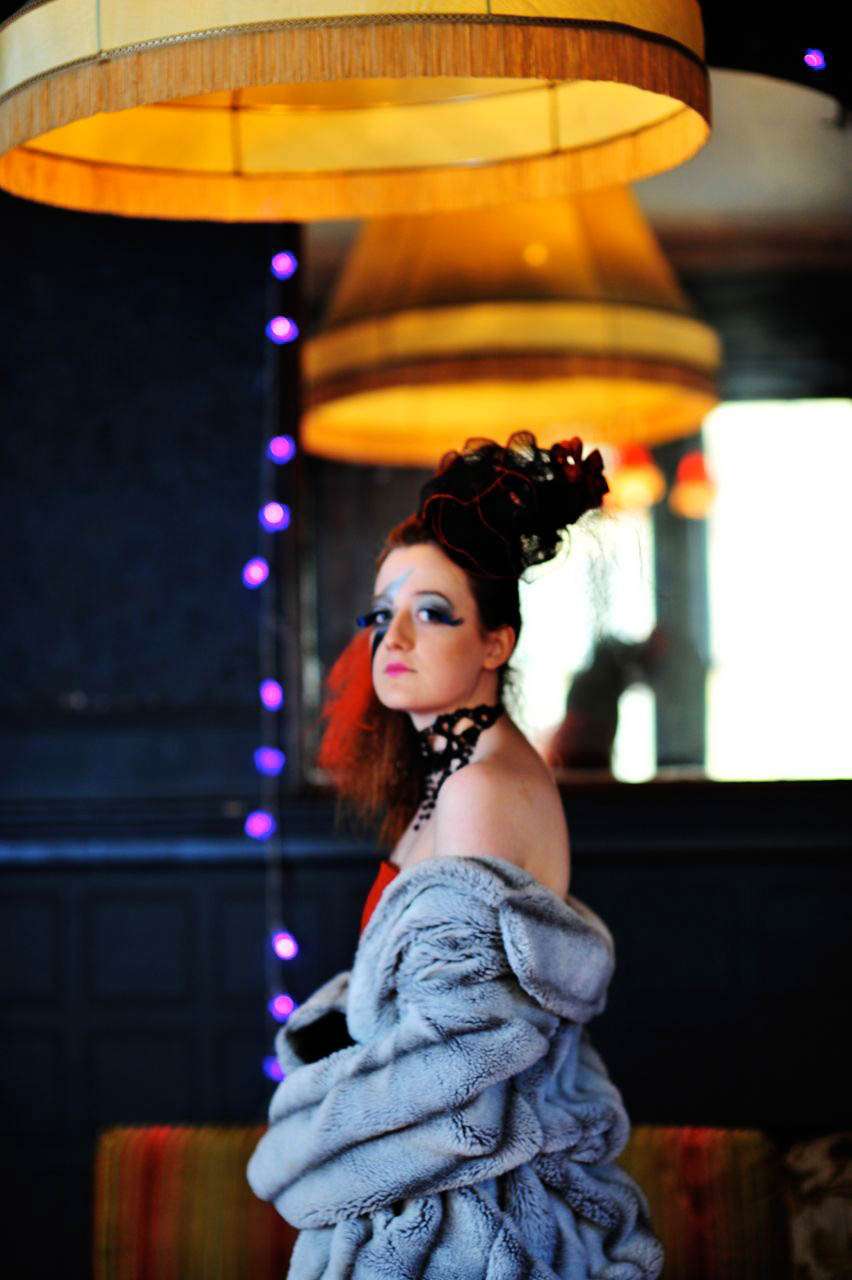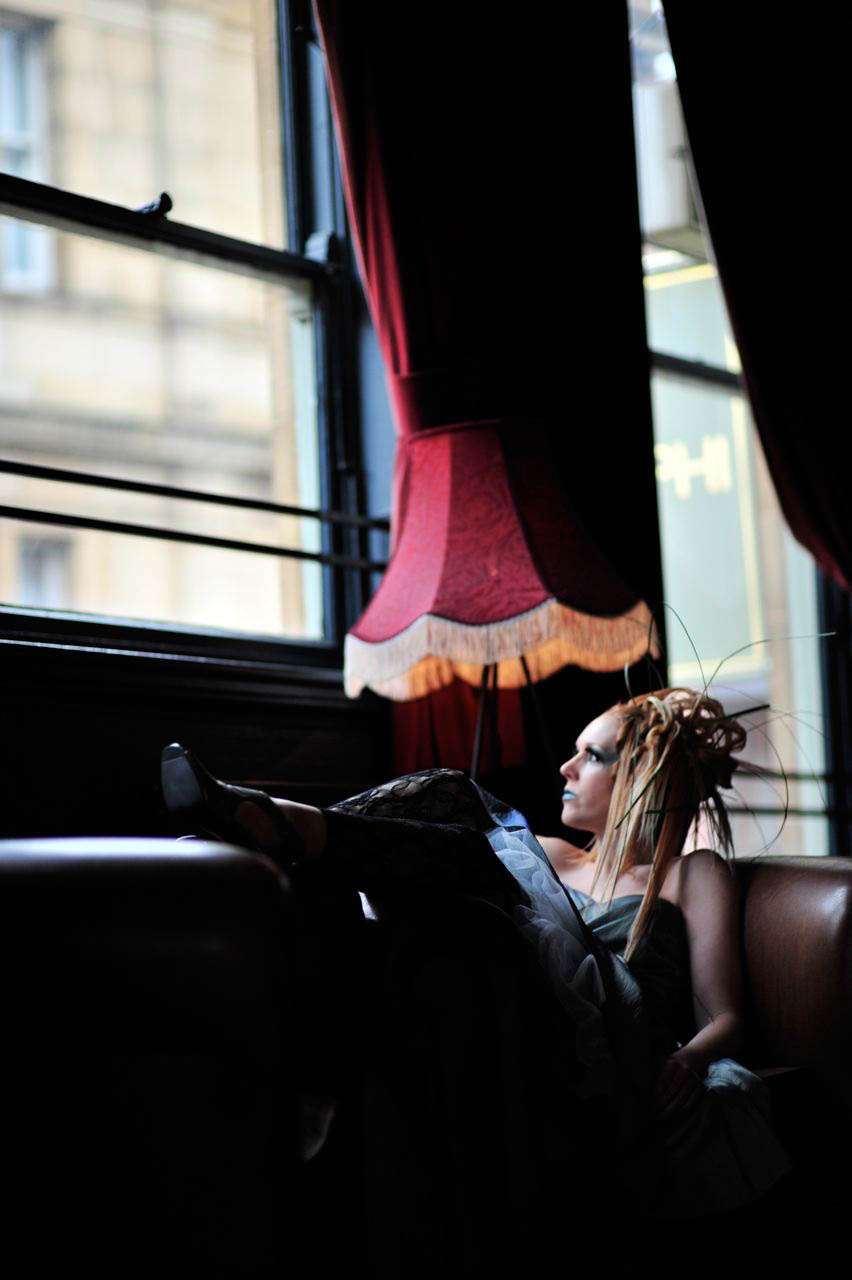 What can we expect from you in 2010?
I've just finished the Punk Bride photoshoot which took quite a bit of organising – I also vowed I'd never do anything that mad again.  Despite this however, I've already started thinking about a little project for later in the year if I can squeeze it in inbetween weddings.  I'm also really looking forward to a wedding I have booked this year where the bride and groom are holding their informal wedding reception in giant teepees. The bride will be going to church on the back of her father-in-law's tractor and she'll also be performing with her French horn quartet during the celebrations – pretty damn exciting.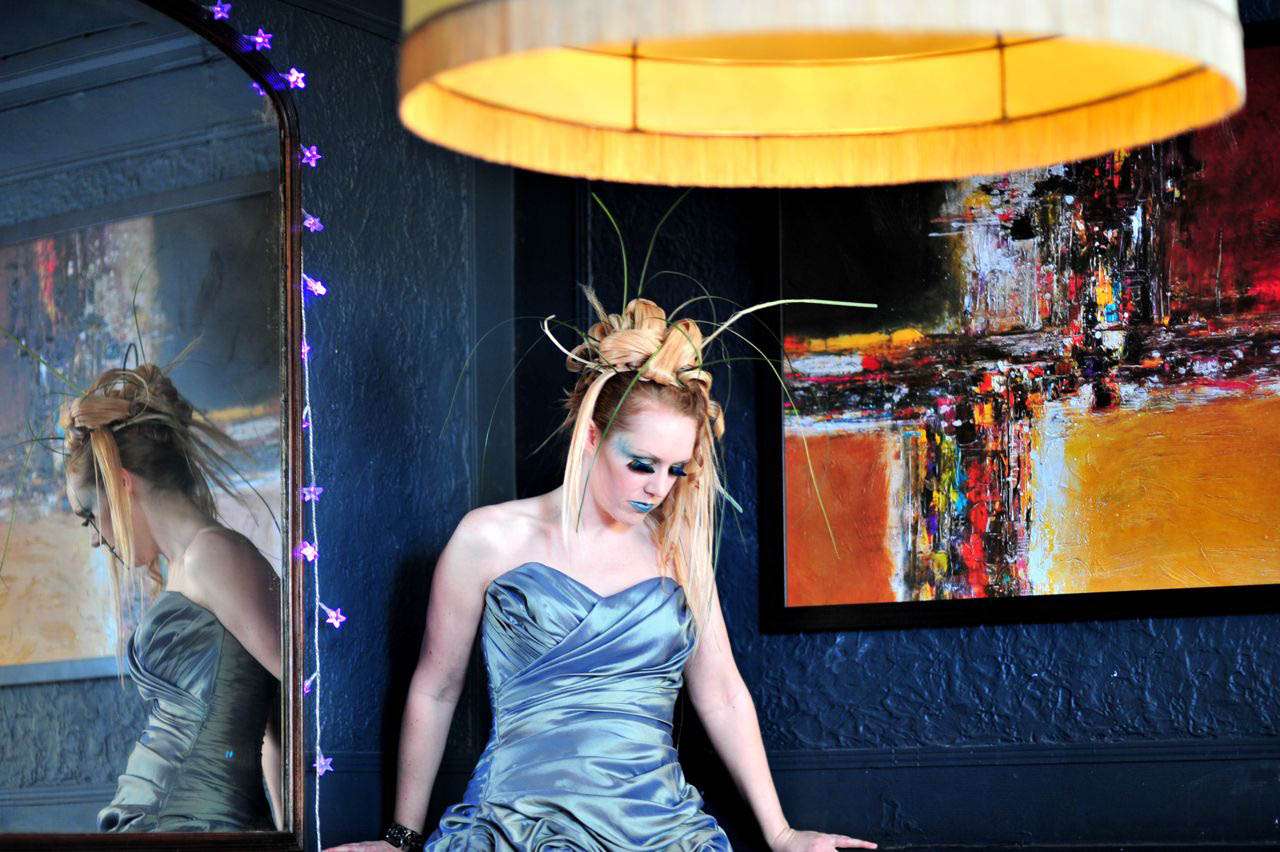 Thanks to Shelley for taking the time to share her work with us today. For more info on Shelly & Toast of Leeds, check out her fabulous website or drop her an email to shelly@toastofleeds.co.uk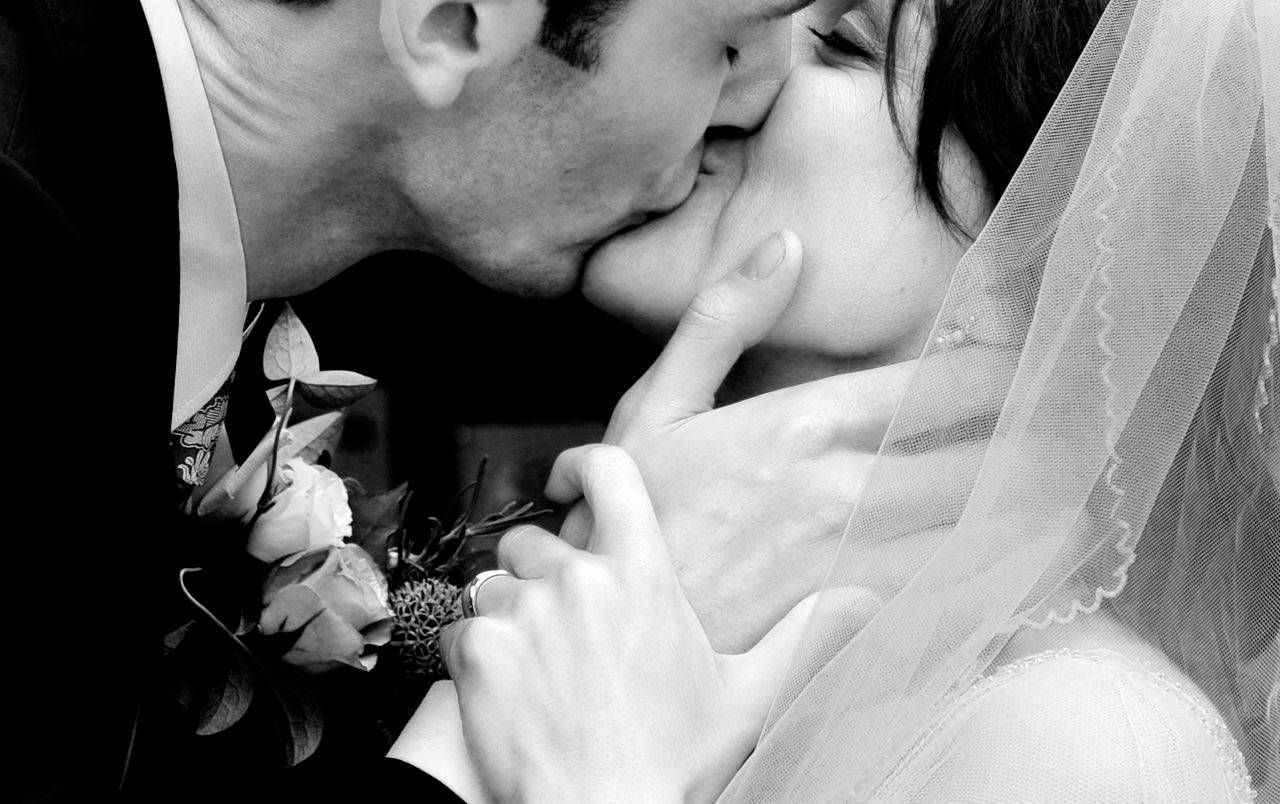 If you are a photographer or wedding vendor and would like to be considered for an Under the Spotlight feature, please don't hesitate to drop me an email!