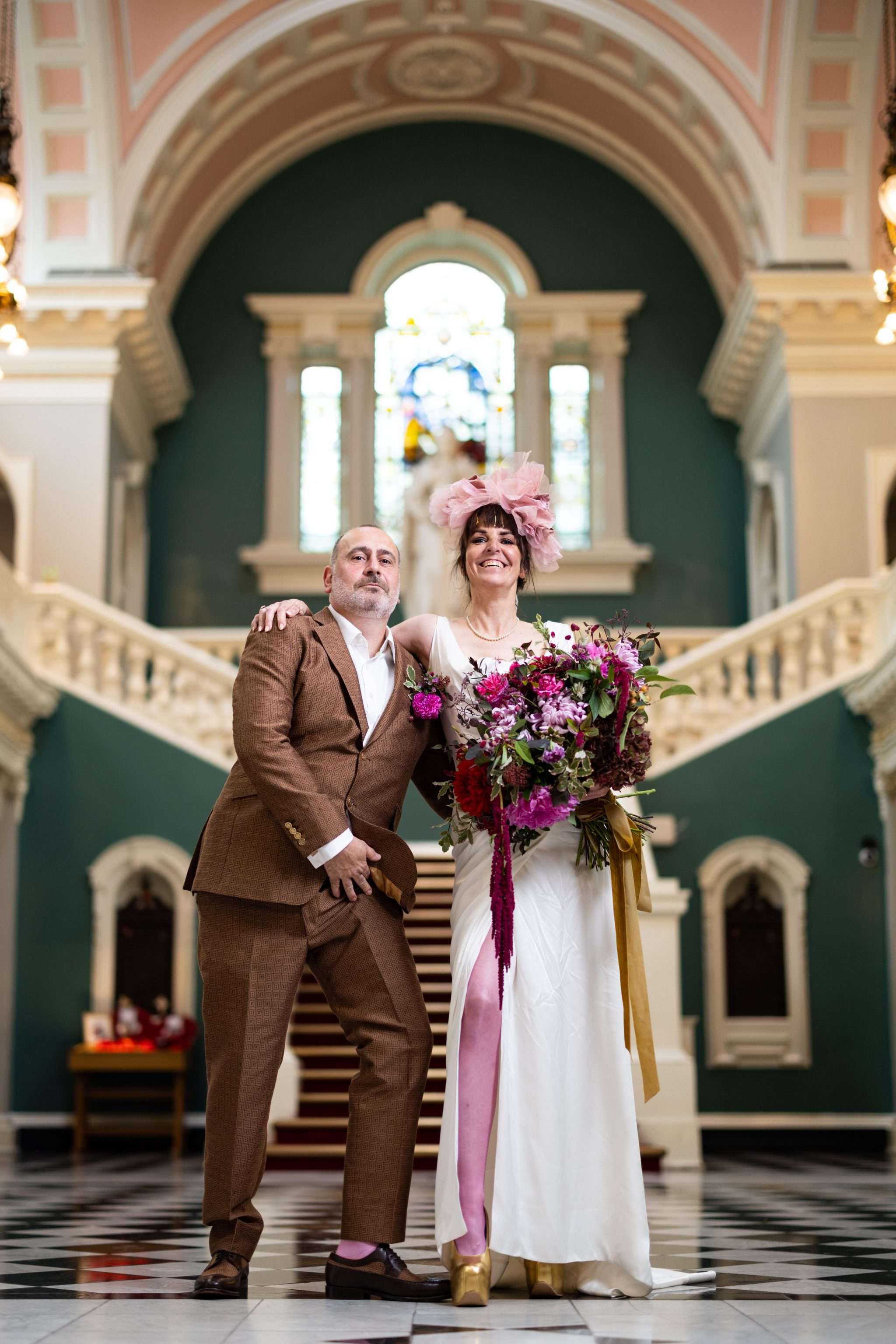 Initially planning to elope and then hold a 'surprise!' engagement dinner, Emma and Stuart had to rethink their wedding when Emma revealed their plans to her mum one day to cheer her up! A simple, fun wedding was planned instead, inspired by their stunning register office venue, which reminded them of The Grand Budapest Hotel.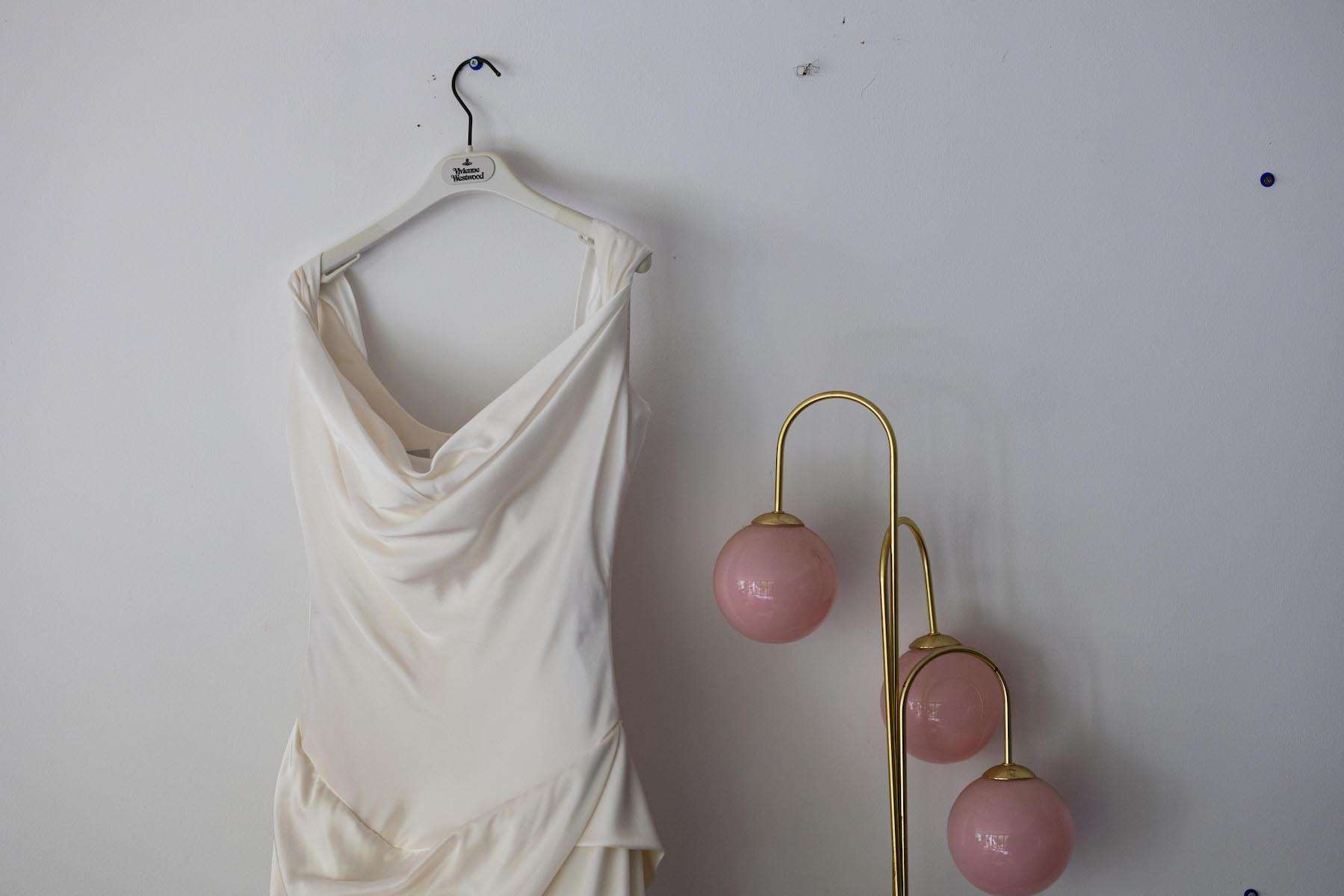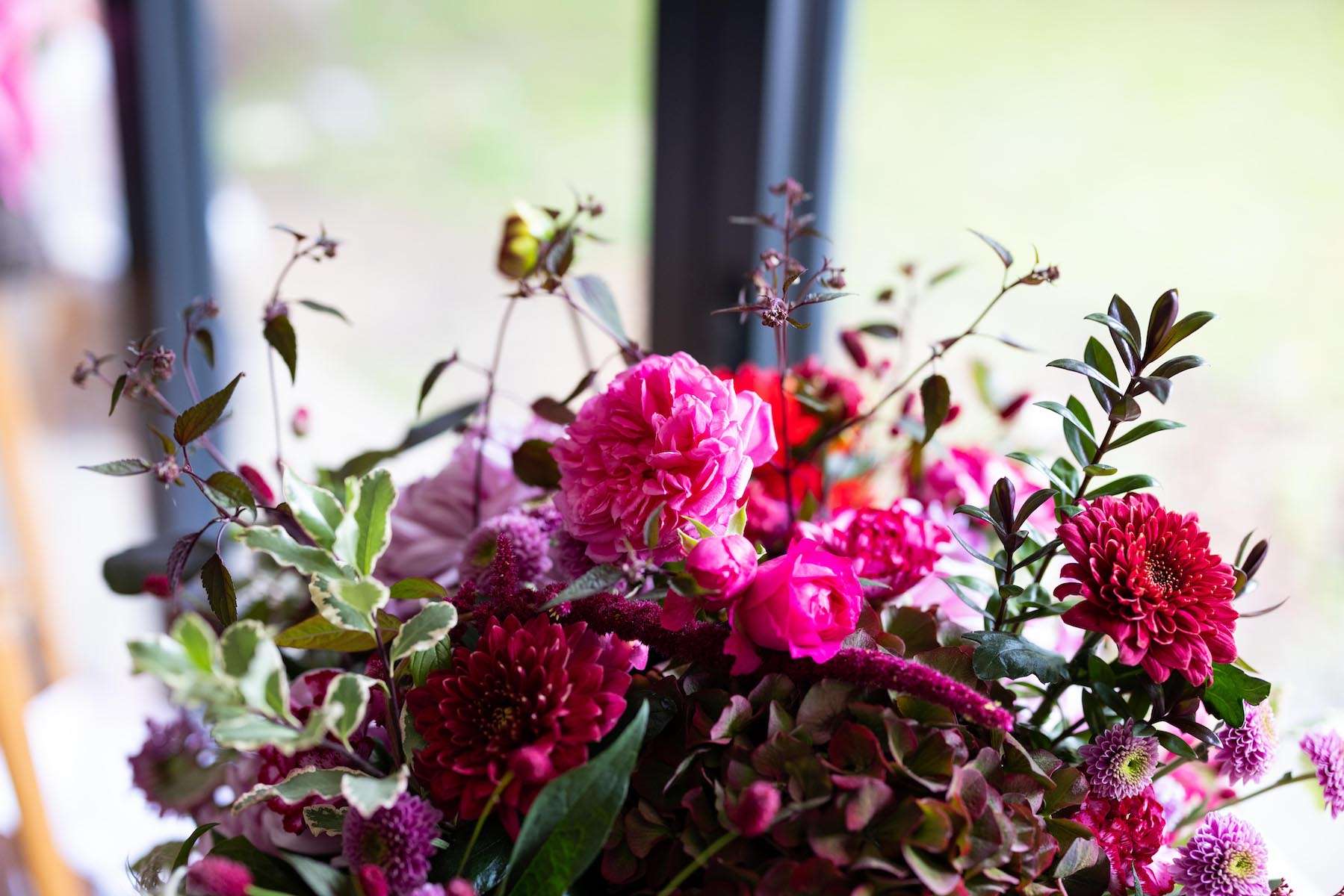 Emma told us she found the whole planning process too much like hard work so she left things until the last minute (most of the planning was done two weeks before!) Which, although stressful for their guests who kept asking what was going on, it did mean she didn't have time to overthink things!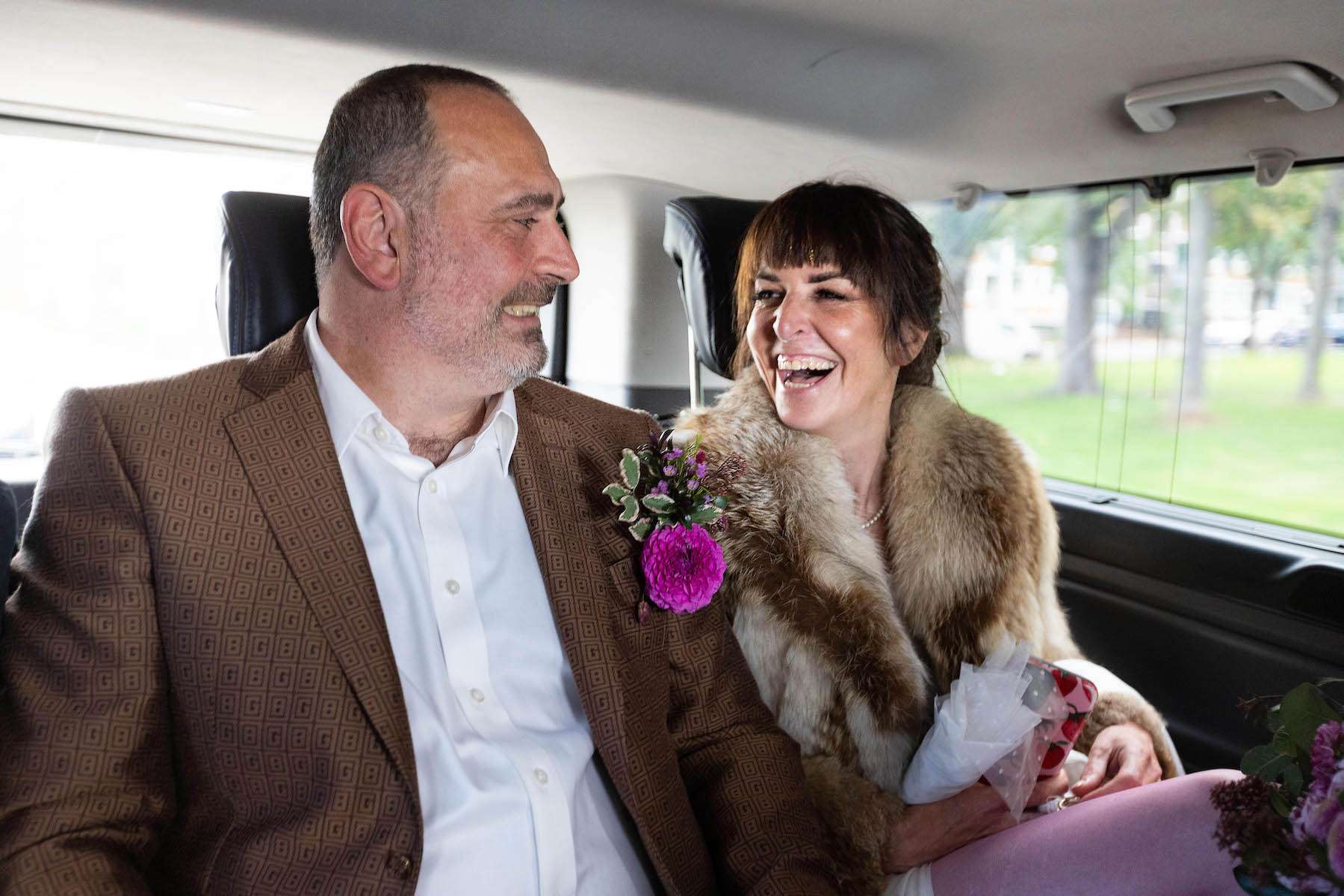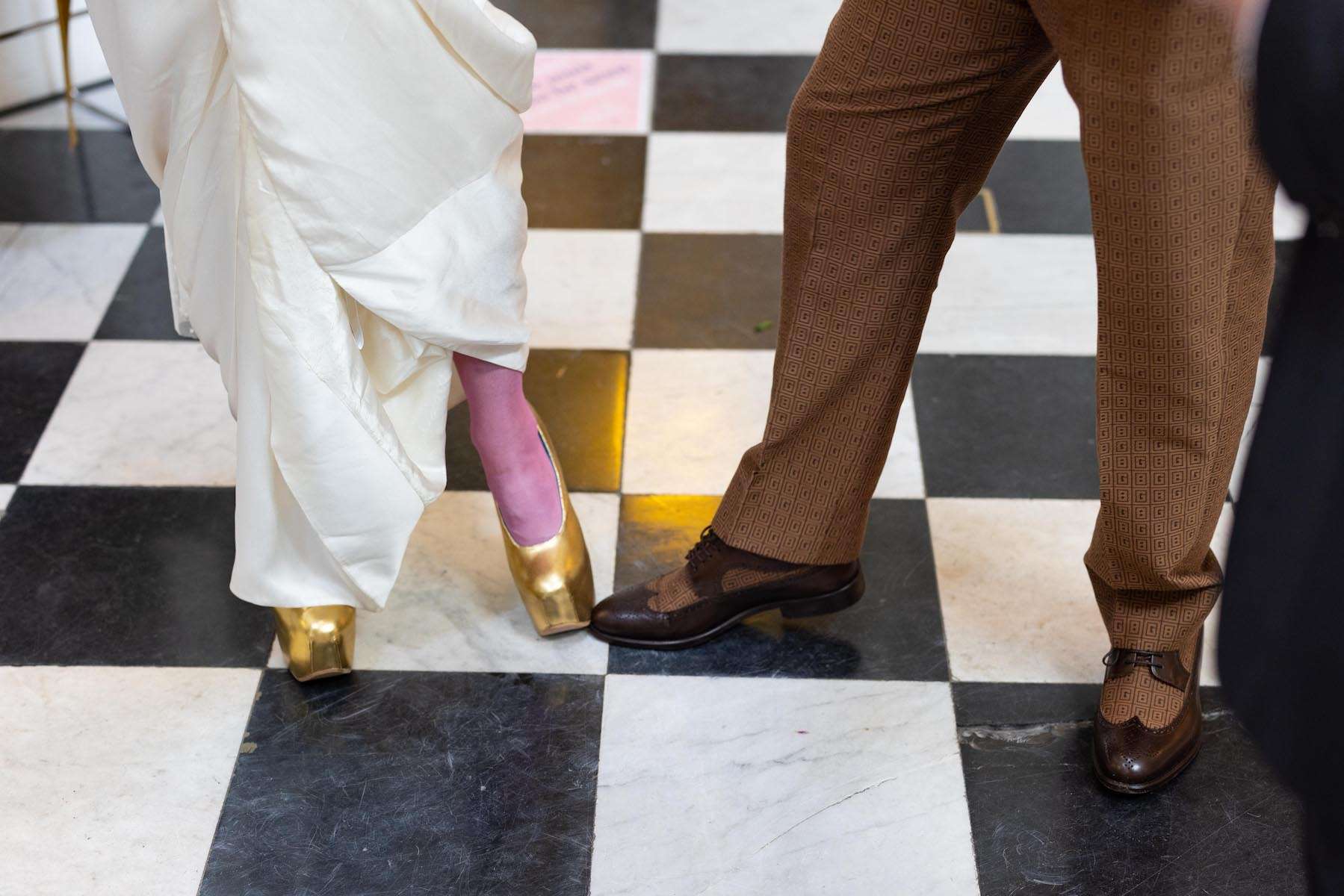 Playing dress up and searching secondhand wedding dress sites to find the right outfits, was Emma's favourite part of the planning process. She wore pre-loved Vivienne Westwood with a flower crown (made to match her bouquet) for part of the day and a headpiece made by Zoe Lou Design for the rest of the day.
She also wanted a great outfit for Pudding, their Basset Hound. "My favourite part of the day was the face of absolute fury up that Pudding had all day because she was dressed up", she laughed.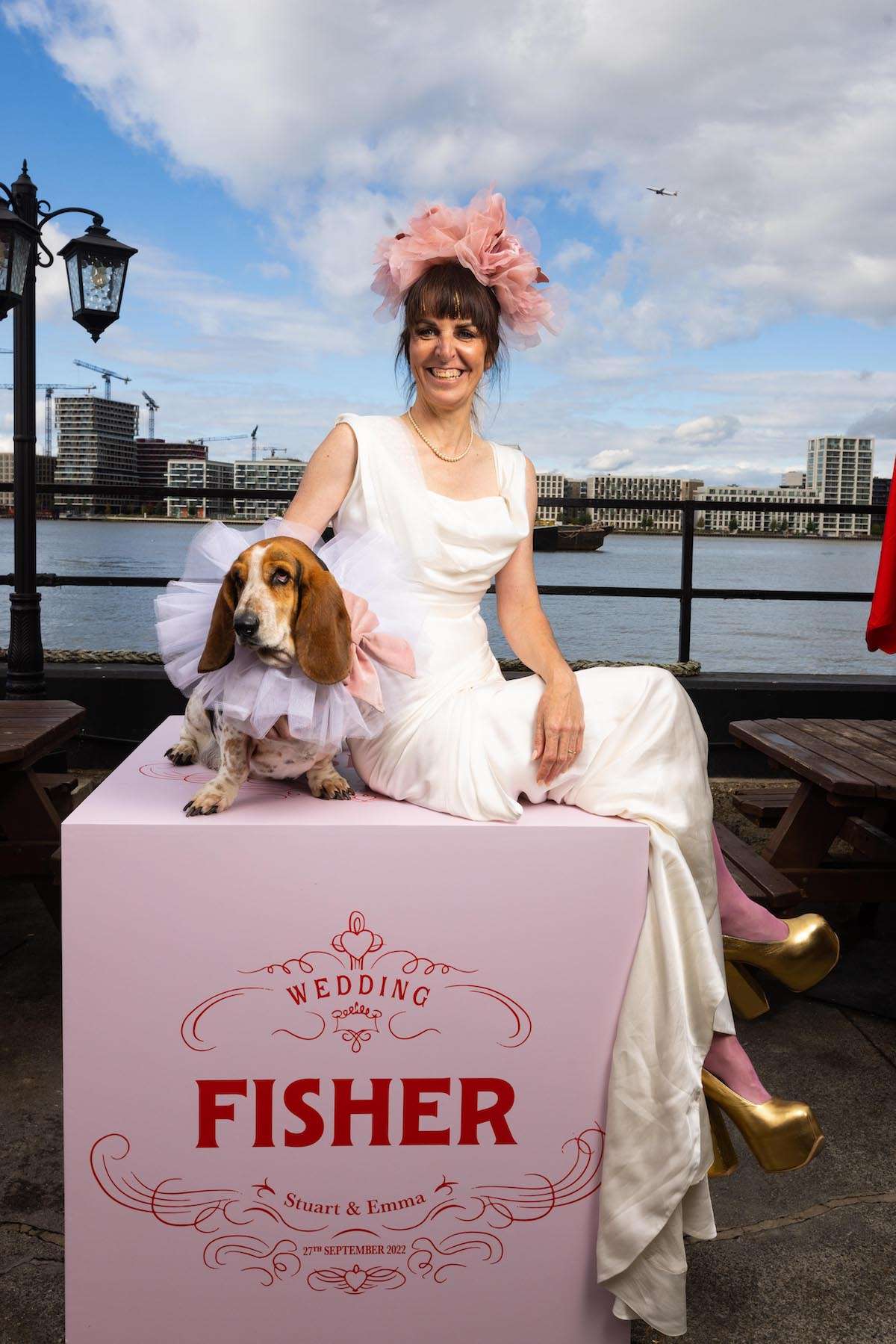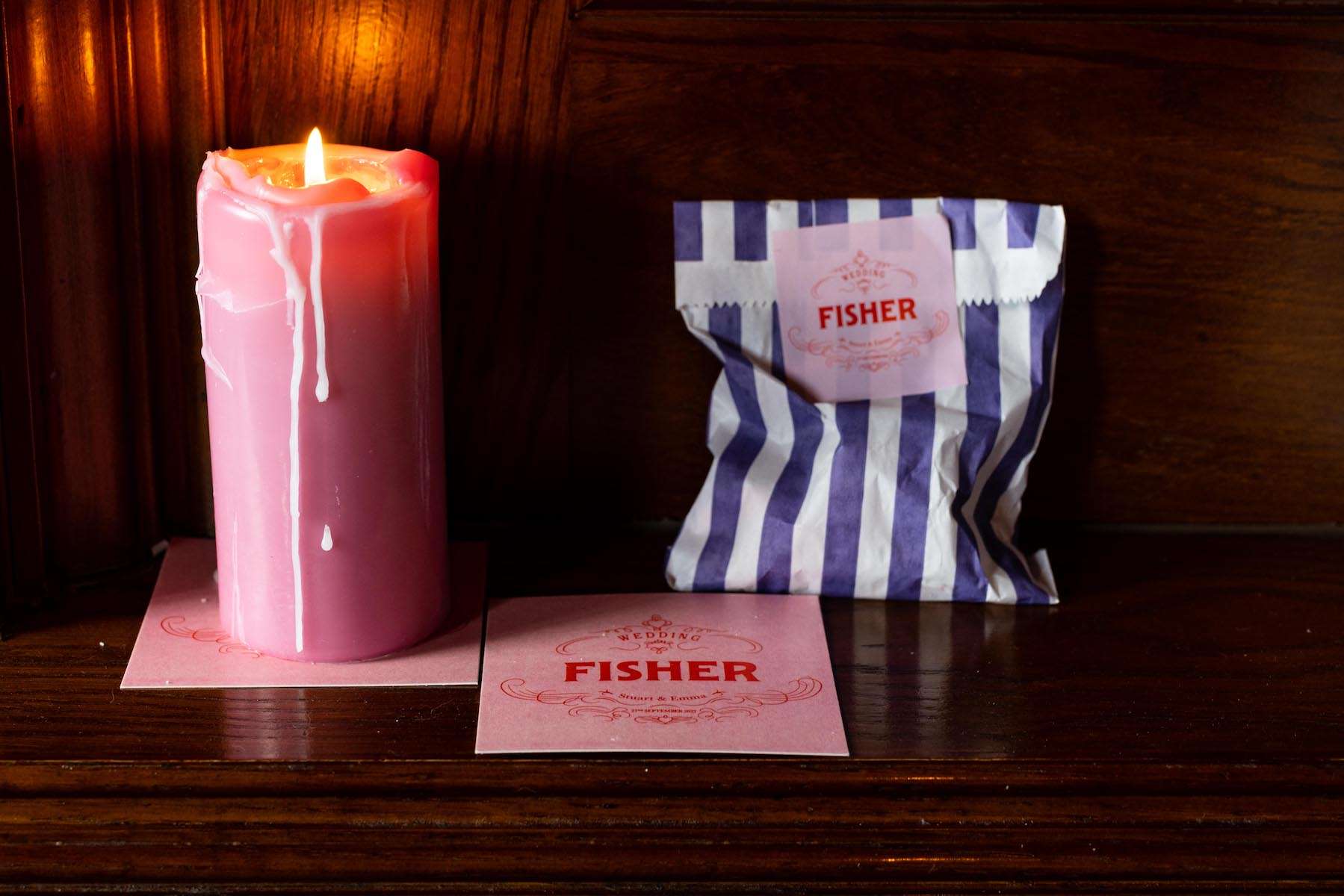 The reception turned out to be "simple and perfect", at a lovely pub where they put some money behind the bar for their guests celebrate with them. Emma explained, "We invited our friends down to get drunk on a Tuesday afternoon. They were free to order whatever they wanted to eat or drink." A Tuesday wedding made availability a lot easier and more affordable.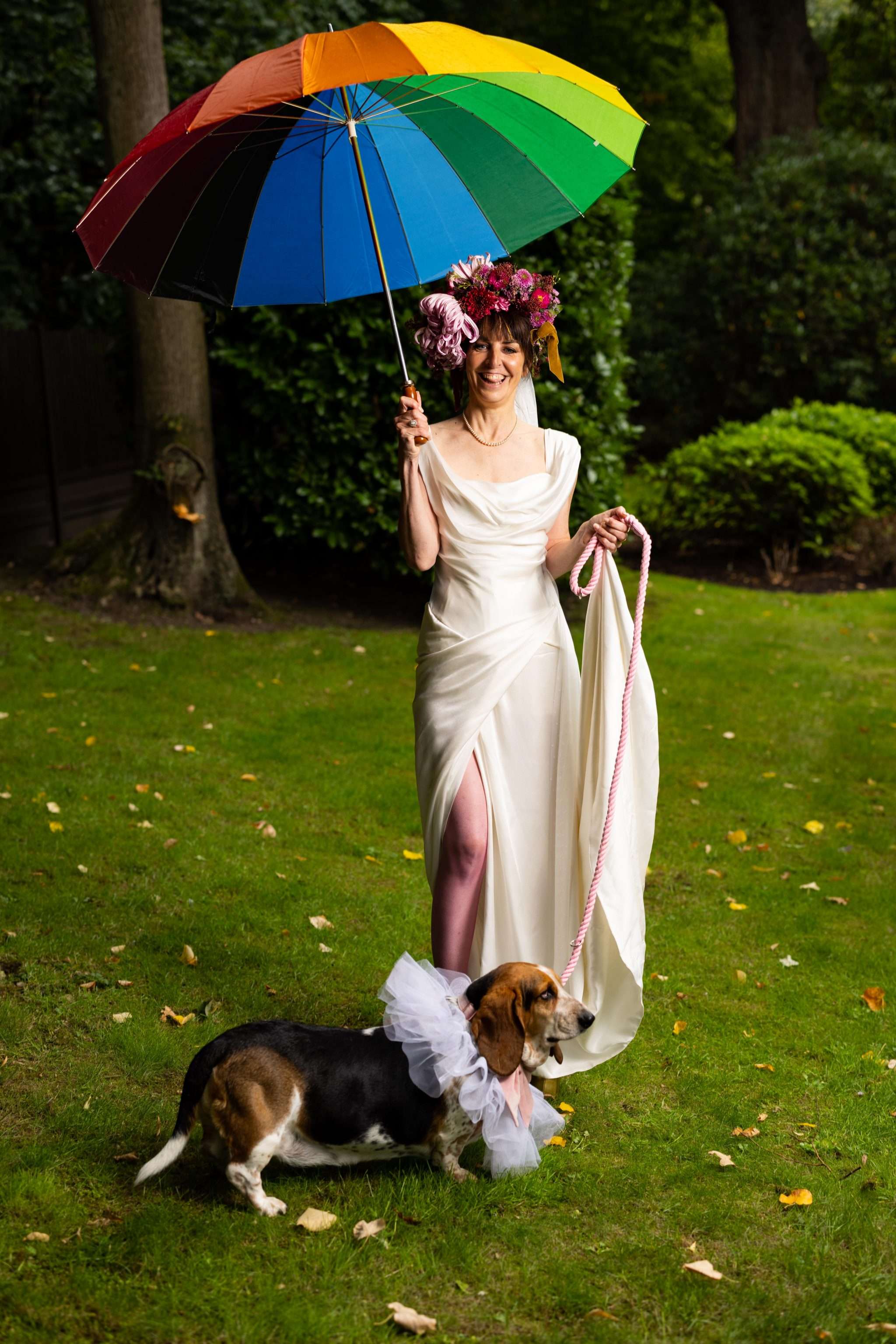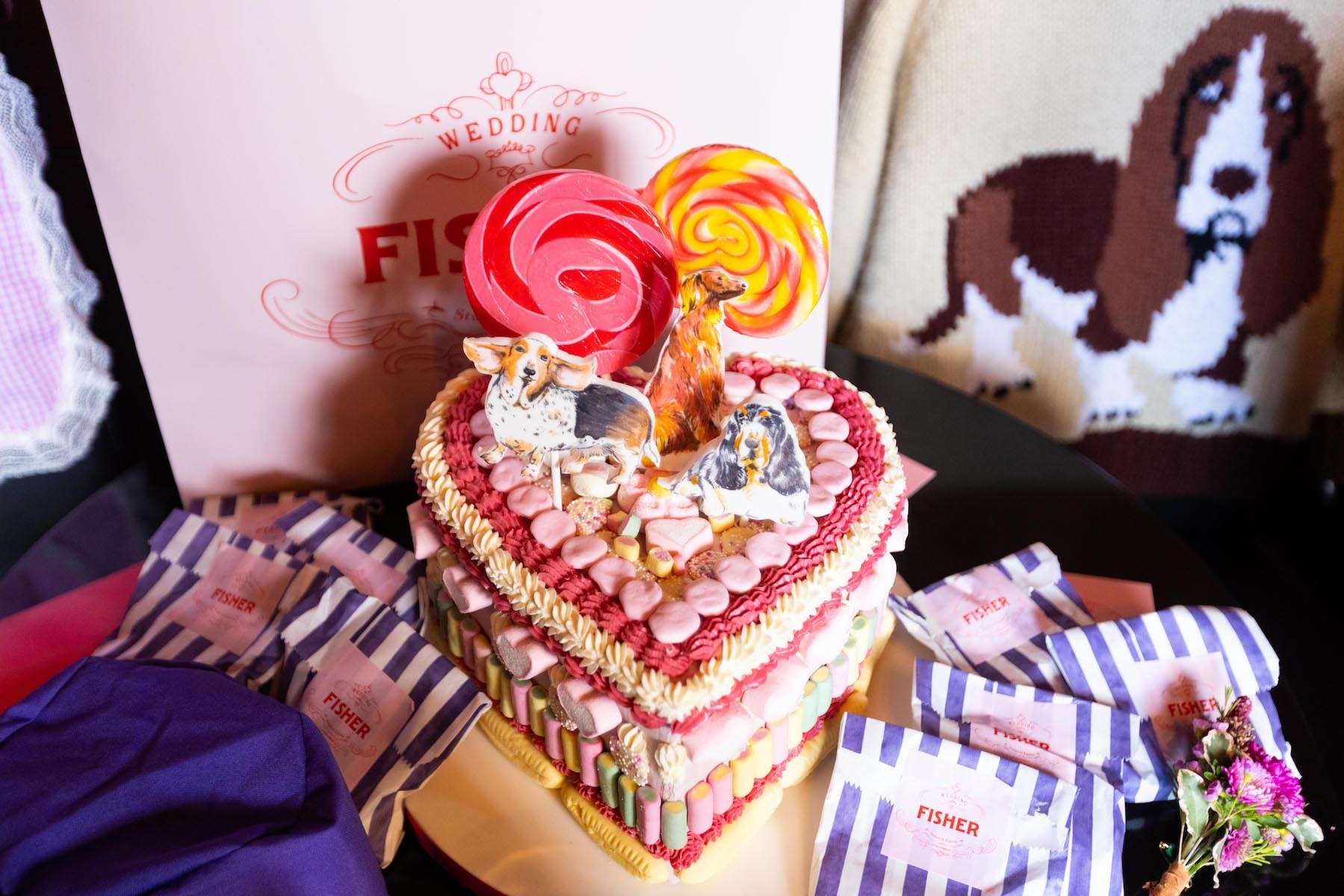 Emma and Stuart told us they'd encourage future engaged couples to think outside the box, get out and explore rather than relying on traditional wedding venues and suppliers. They found the pub for their reception by driving around and finding one they liked! "Don't feel pressured to follow any rules", she concluded, "do what suits you and make sure you have fun!"