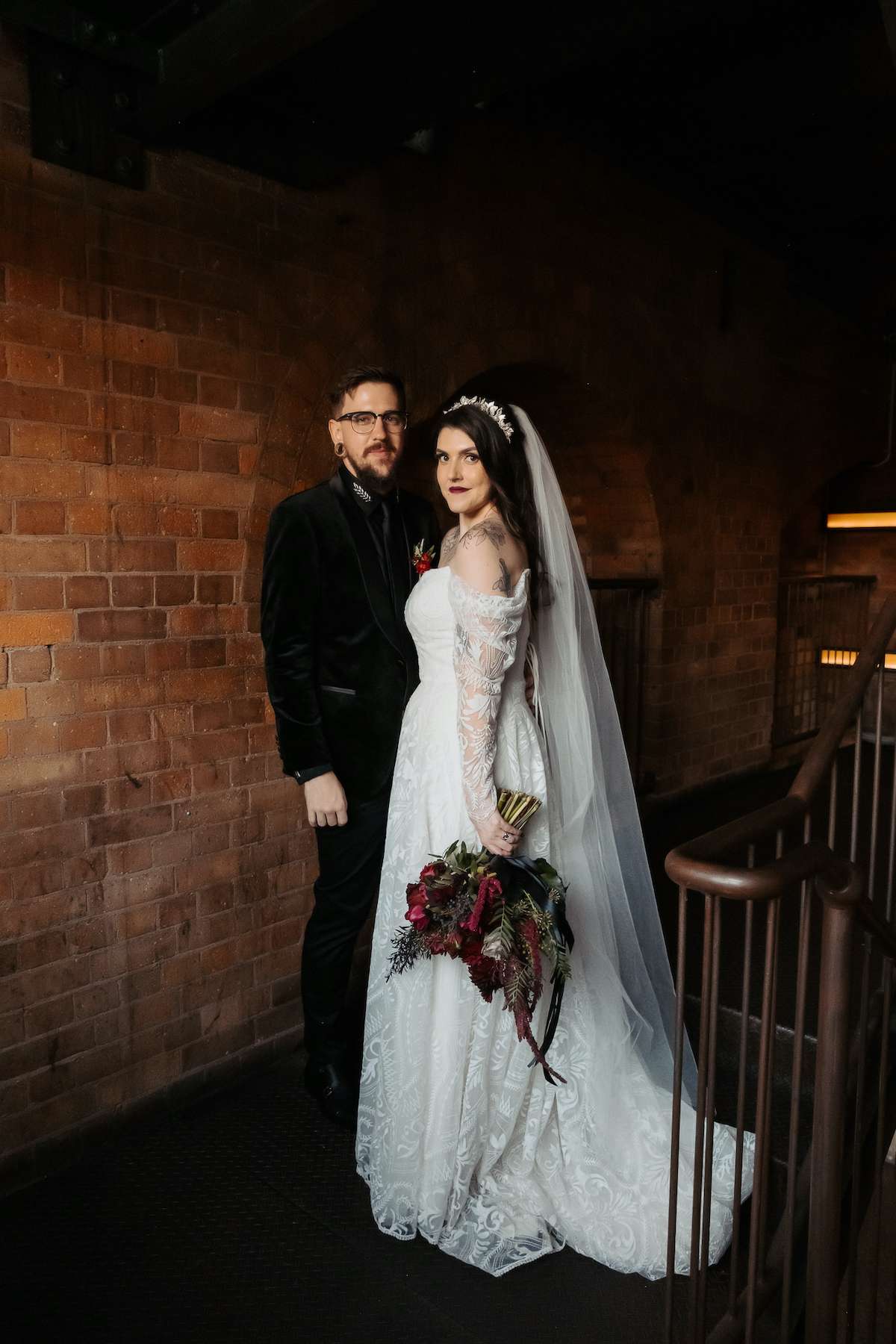 Getting together in high school to make their exes jealous, Sam and Cal realised they made a better couple than their previous relationships. 15 years later, they got married!
Choosing a moody palette, they wanted to make it a celebration of the weird and wonderful, as well as romantic but without the stuffy tradition. They leaned into the industrial architecture, mixing it with lots of greenery and florals and adding a tinge of gothic.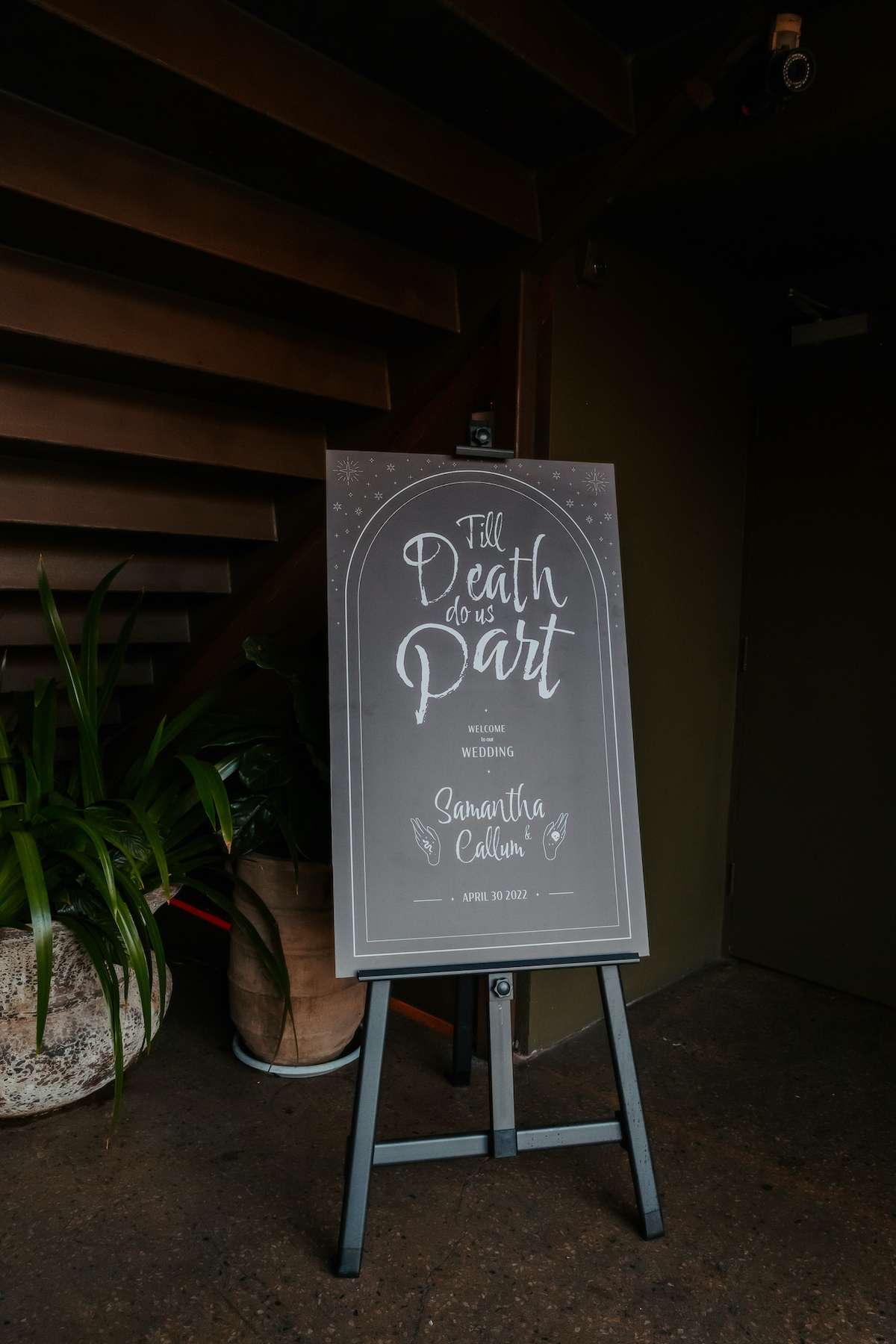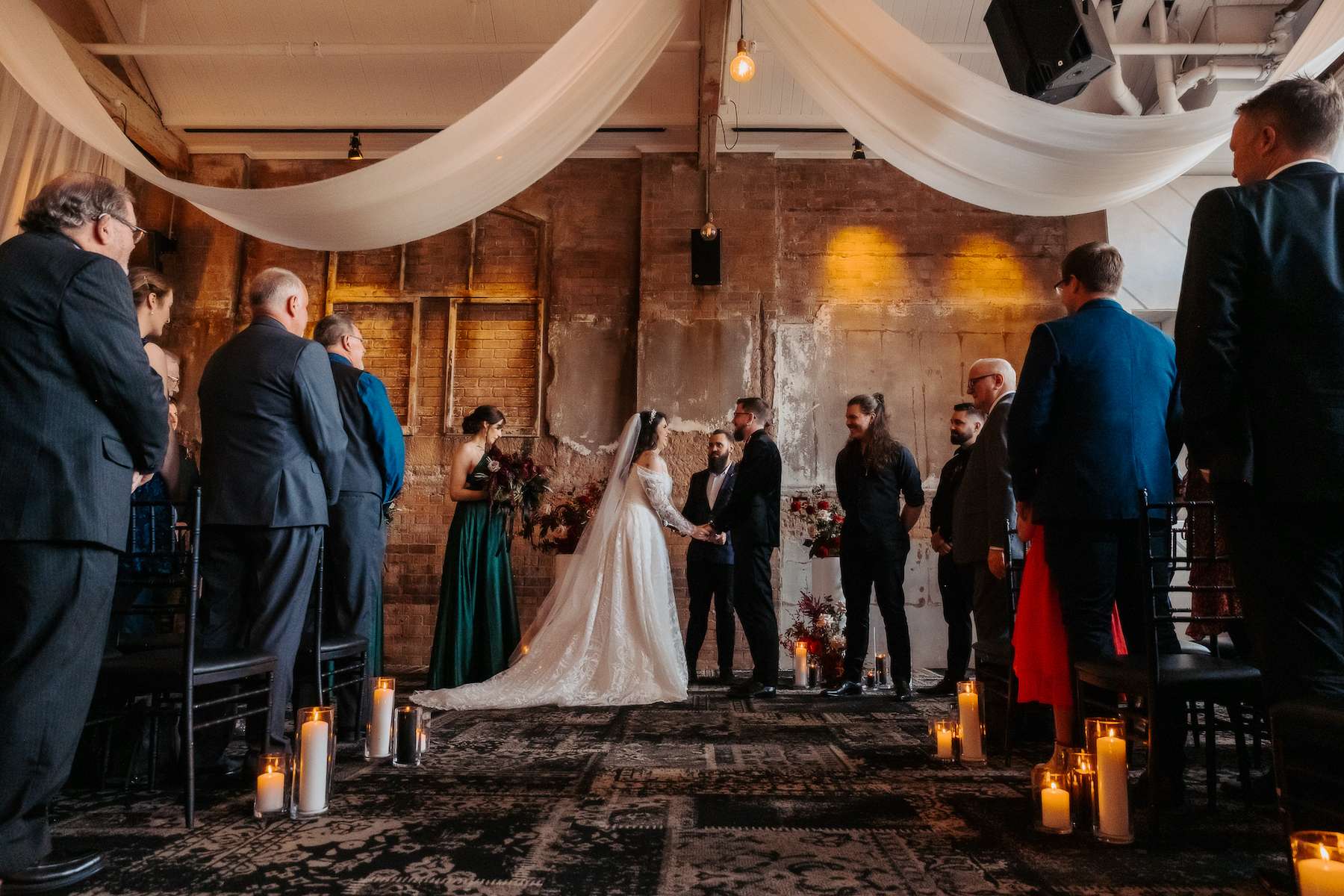 They chose to include elements that meant a lot to them personally throughout their day, ensuring the ceremony specifically was unique to them as a couple. Sam explained, "We took out all the boring bits and kept the things that meant something to us. I walked in to Enter Shikari, a throwback to our high school years. We also removed a lot of outdated gendered language. We made sure that our vows were 50/50 sweet and funny."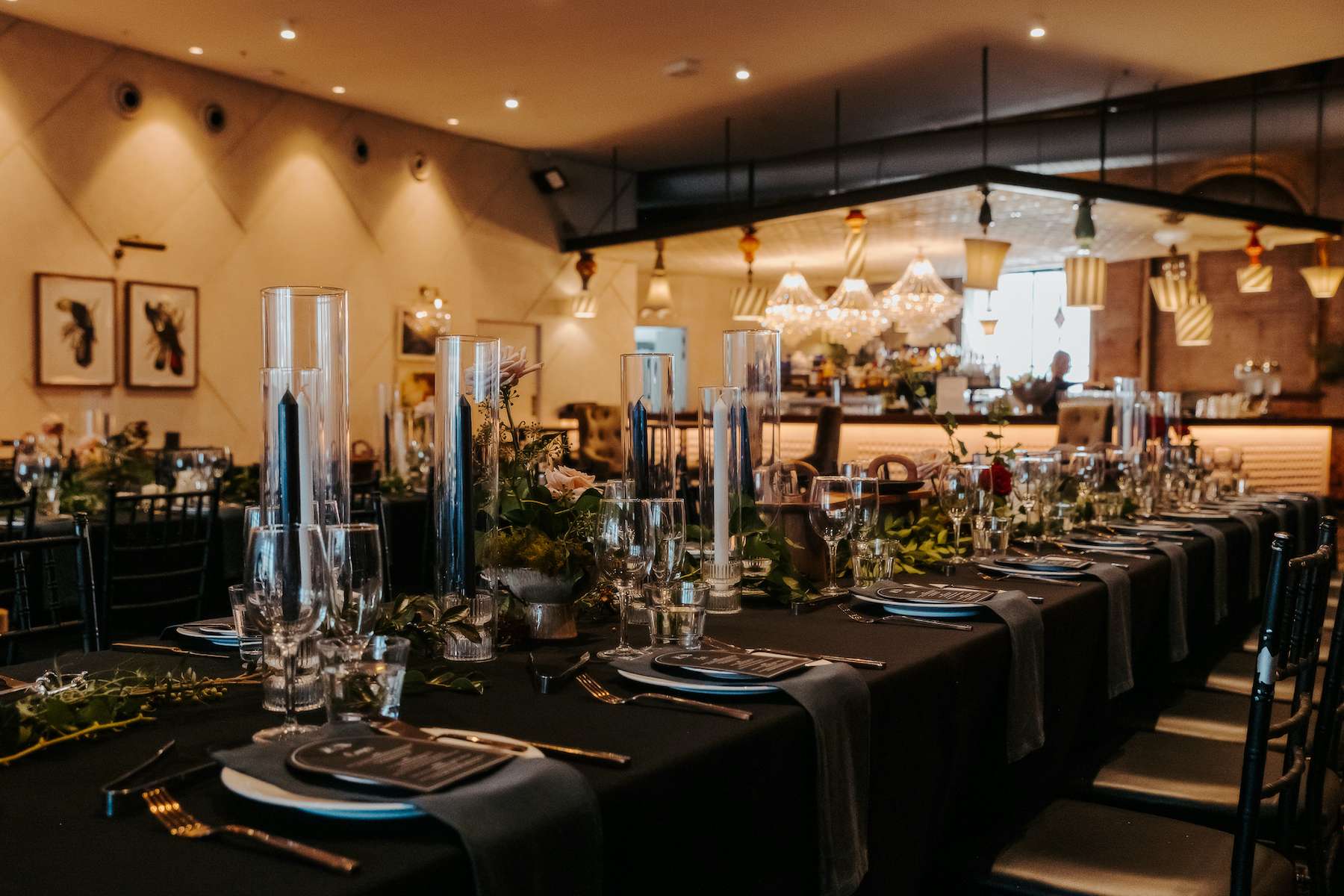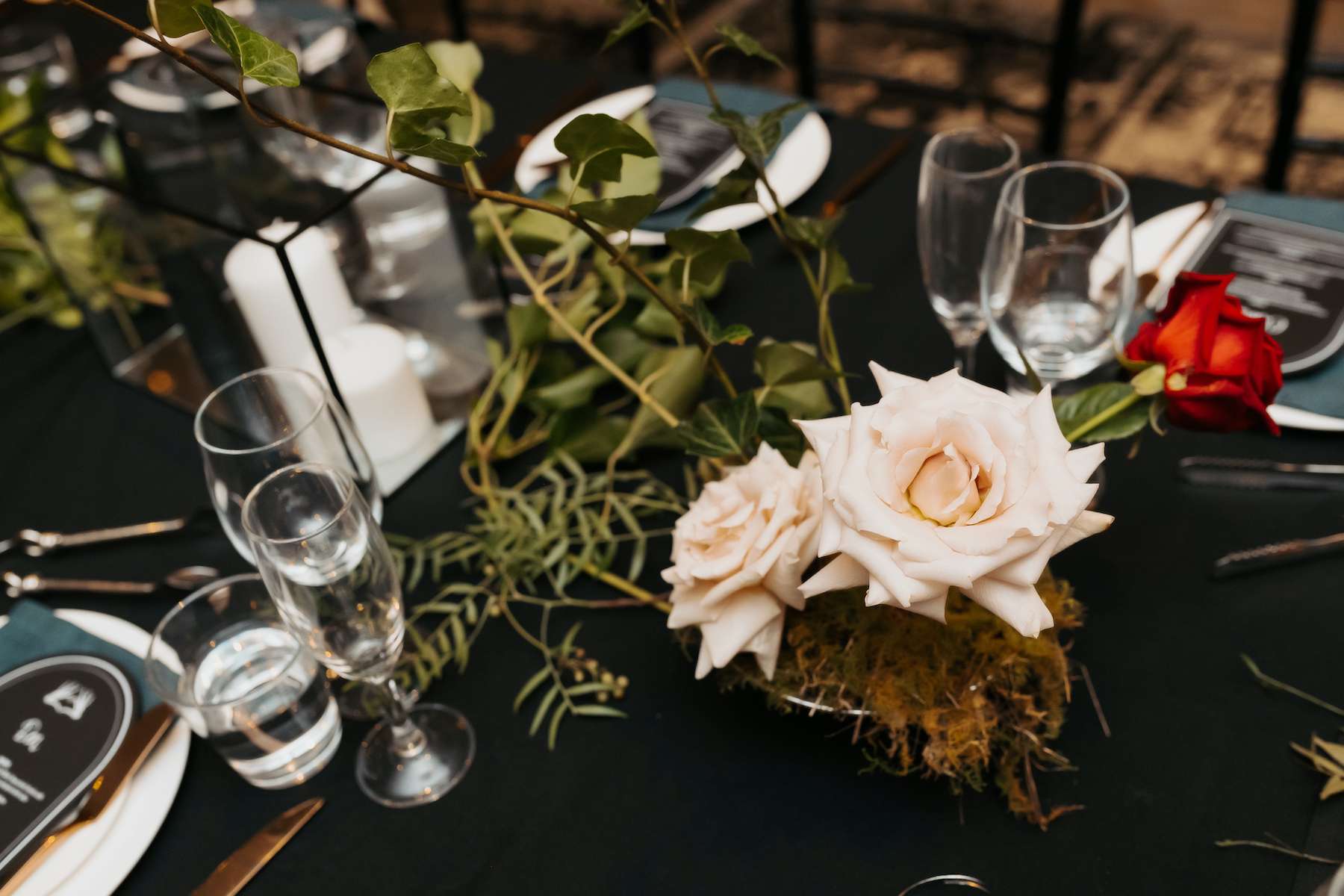 After the ceremony they took a moment away from everyone, to spend some time together and get their photos taken. They loved having this time carved our for just the two of them and away from the chaos of the day. Sam said this was one of her favourite parts of the entire day. They had their portraits taken outside of one of the dive bars they used to go to together, which also meant a lot to them.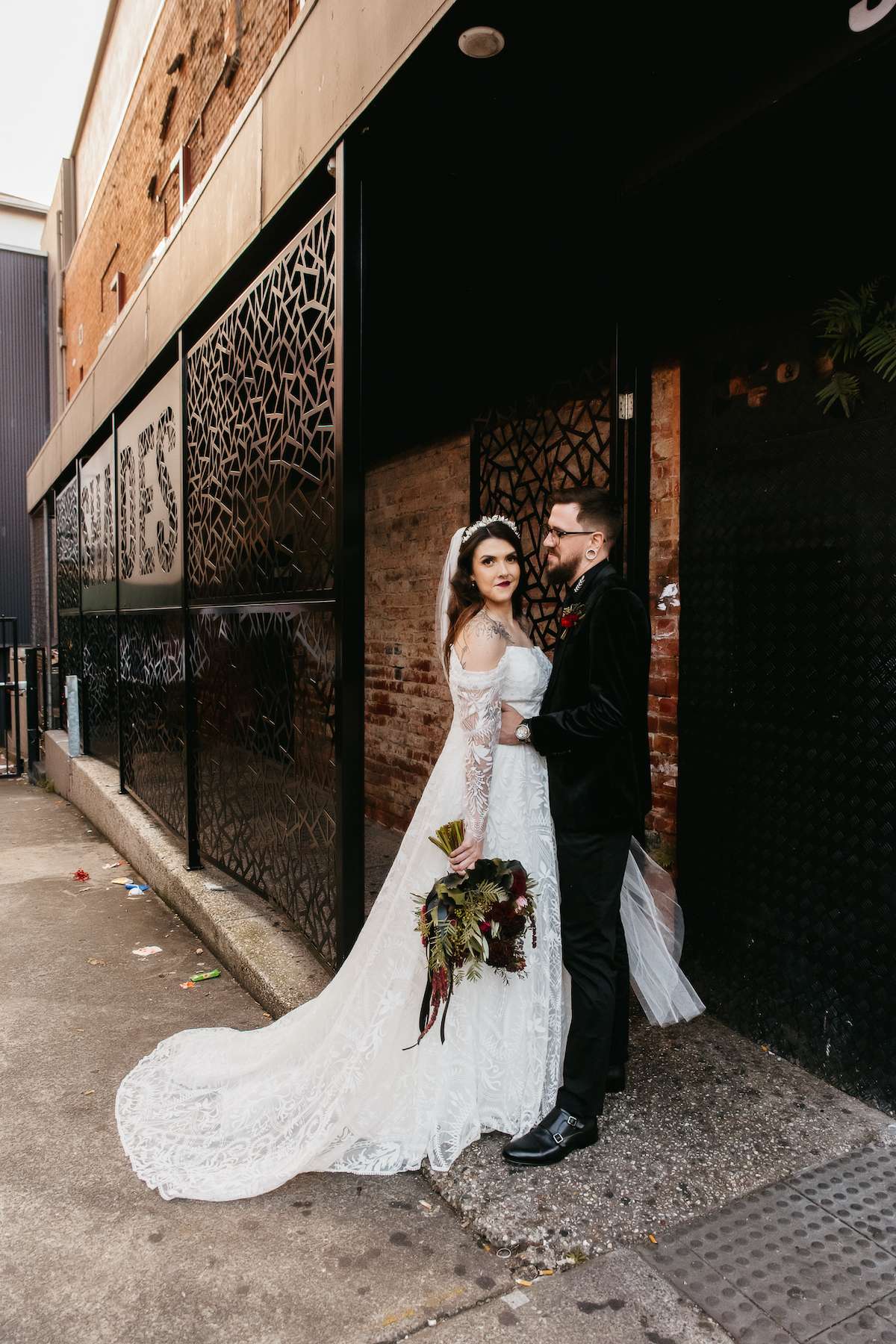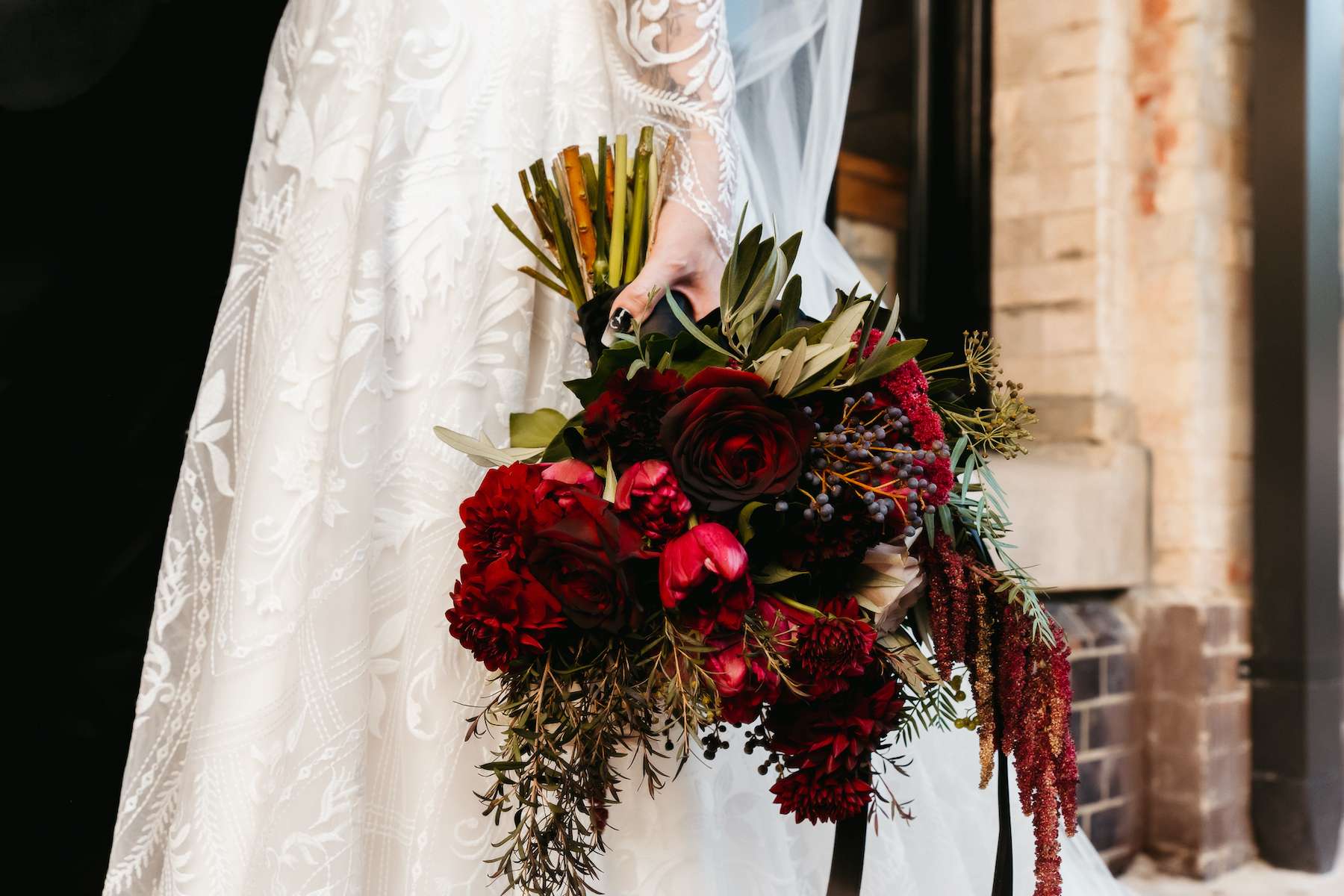 Their reception was full of Fireball shots all round, a lot of singing and dancing to emo classics and a bridal party dance entrance to Hall and Oates. Sam and Cal ensured they combined everything they loved, however the day wasn't without its surprises, as Sam explained, "Our transport cancelled on us less than 24 hours before the wedding, I had a six hour nightmare nail appointment, and on the day the mother of the groom's dress caught on fire!"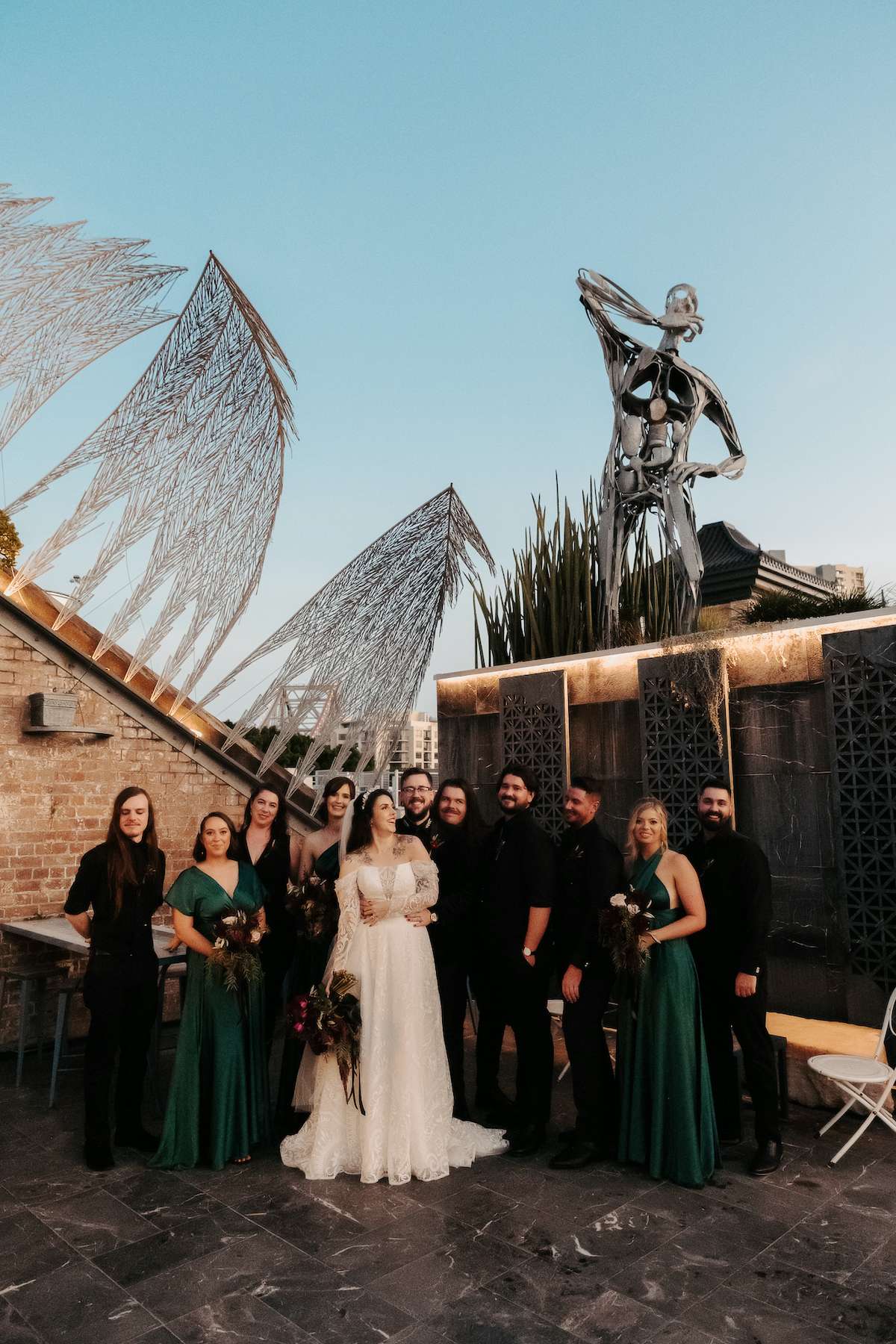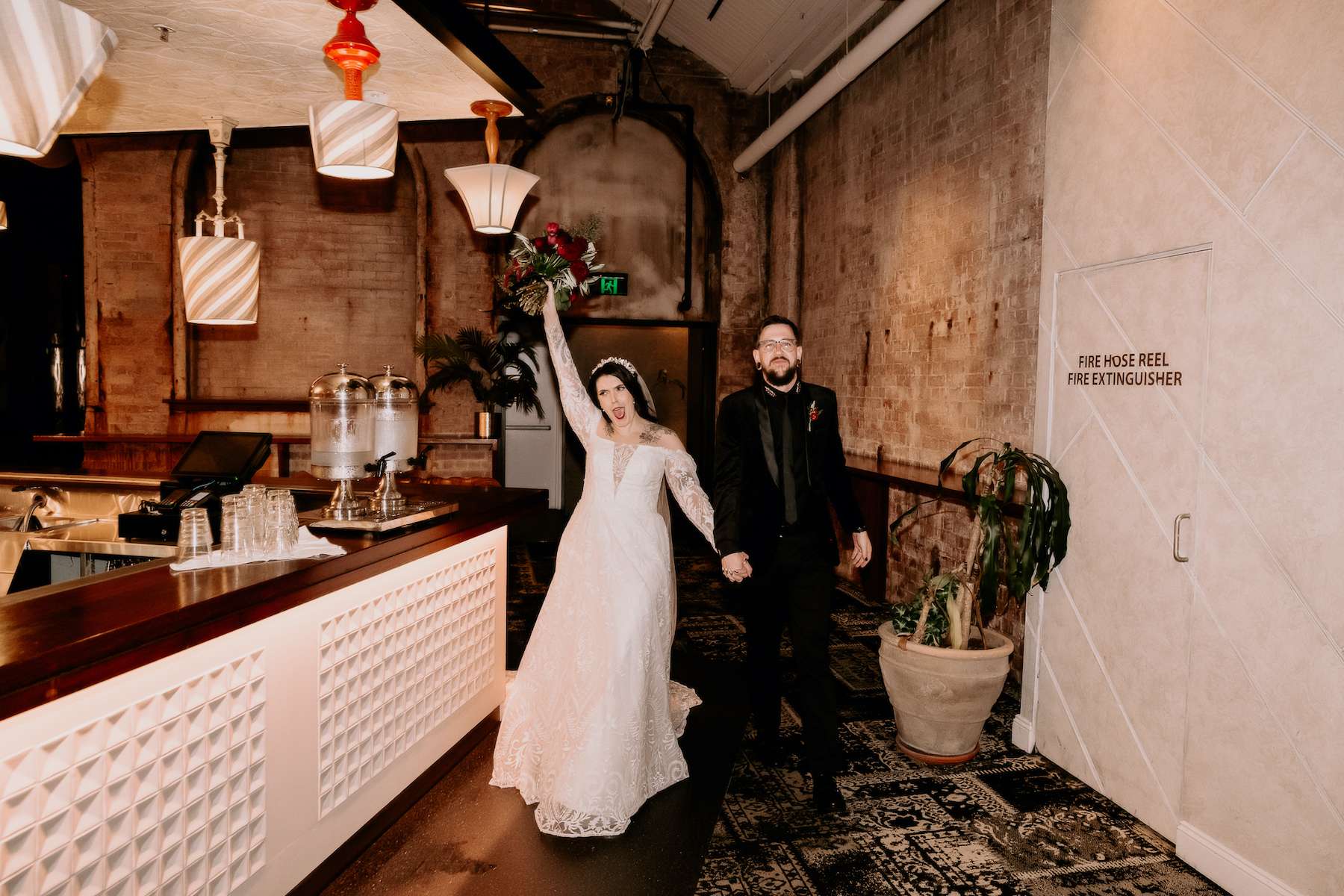 However they both loved how it turned out, and even though things weren't perfect, they wouldn't change a thing. "What we wanted most was for it to reflect us as people", she concluded. "We're happy that it turned out exactly that way. Don't waste your day trying to please anyone else, make it exactly the day you want it to be. It will disappear in the blink of an eye, so savour the small moments you get together, the rest of the day will whip by before you know it. Make the most of having everyone you love in one room."