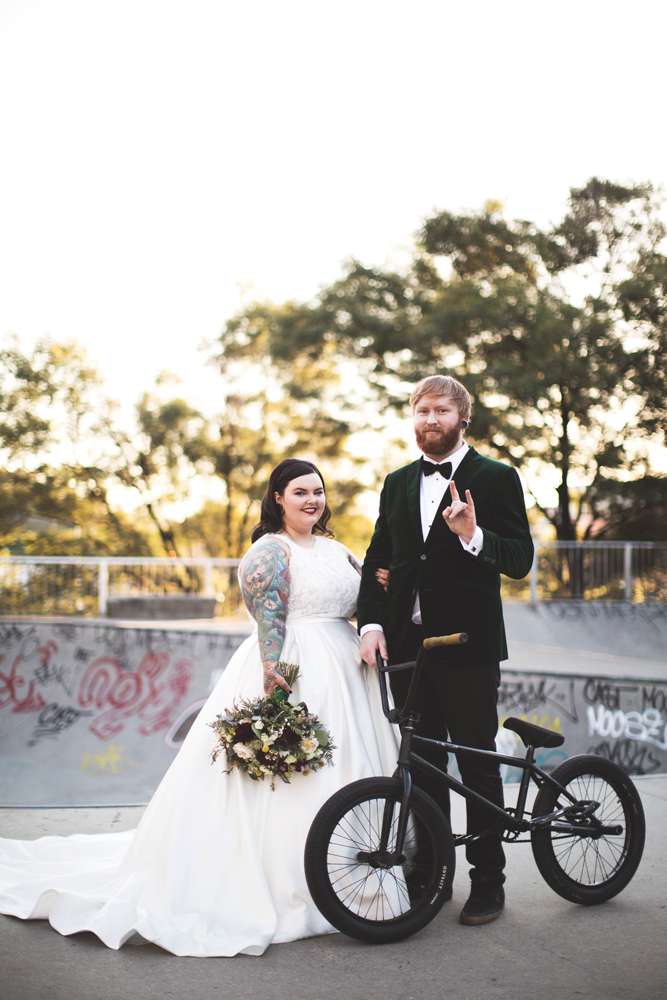 I hope you're ready for some Monday morning feels because Lori and Lach's wedding has got ALL THE EMOTIONS. They were married in Melbourne in June (on the same weekend they first met in real life after chatting for months on MySpace!) at The Budgie Smuggler, a super cool, industrial-style warehouse event and gallery space.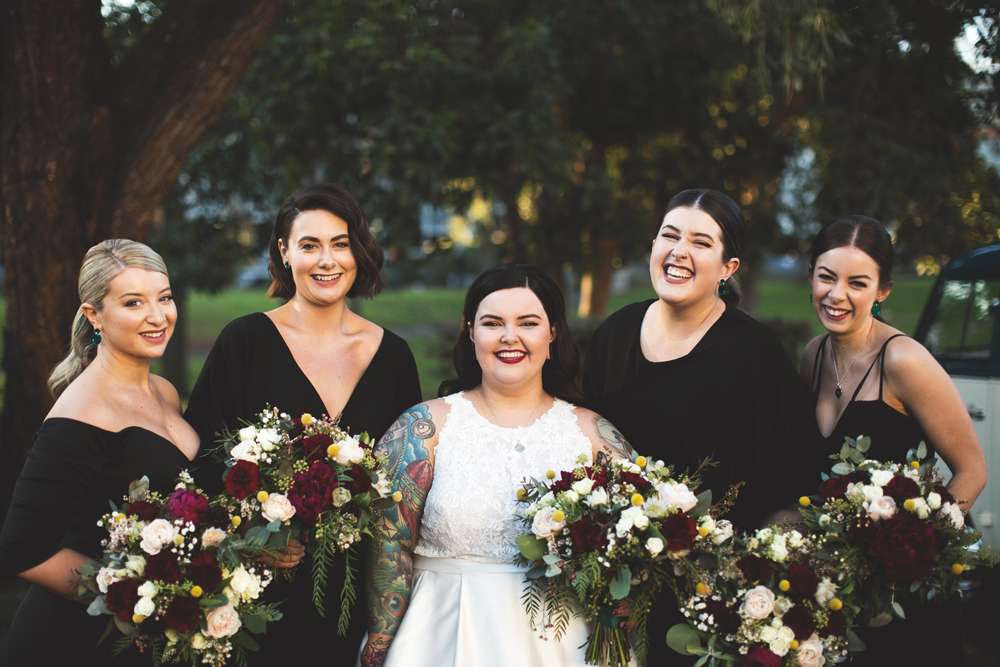 They wanted to make the day feel as much like 'them' as possible so that meant great food, a casual atmosphere and no extra fuss. "It was so important for our day to be about us with our closest family and friends joining us for the celebration", said the bride. "We decided against a lot of the norms of wedding planning, we saw each other before the ceremony and we didn't have a sit down meal. I didn't wear a veil and we were two of the last people to leave the night – it was so important to us to enjoy the day for as long as humanly possible!"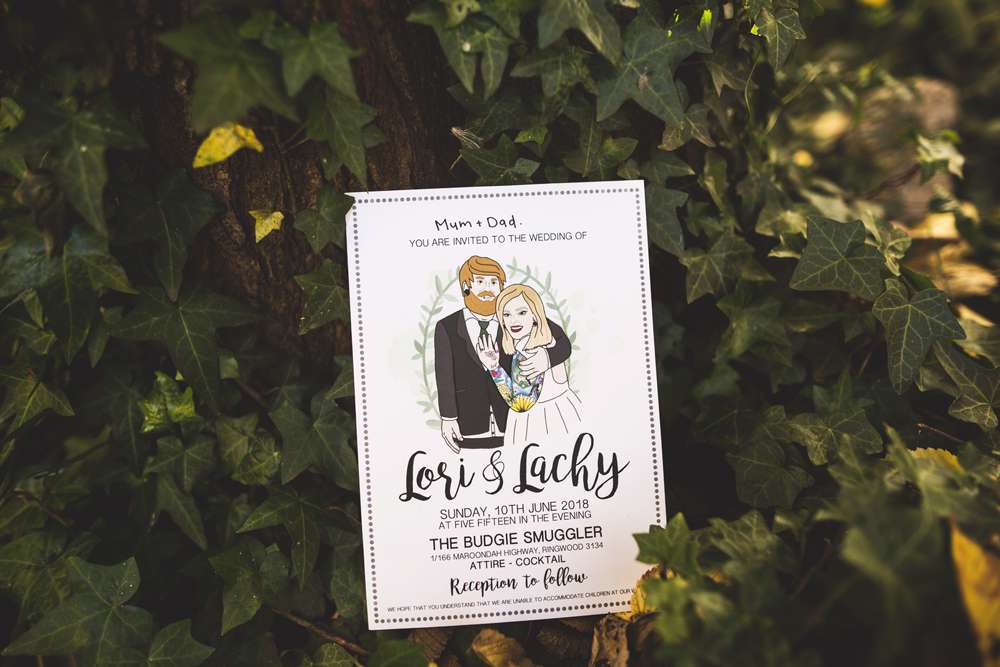 They also kept their ceremony super relaxed, with the bride walking down the aisle with her dad accompanied by an acoustic singer performing Kissing in Cars by Pierce the Veil. "Our ceremony was kept very casual with us interacting with our guests throughout. Lach ended his vows with 'I love you, like Kanye loves Kanye' which had me in hysterics after I spent the majority of the ceremony crying, only slightly pulling myself together to read my vows. Our mums were our witnesses and it was so special to have them be a part of our day in that way. We walked back down the aisle to Hooked on a Feeling by Blue Swede and being completely covered in confetti by our guests."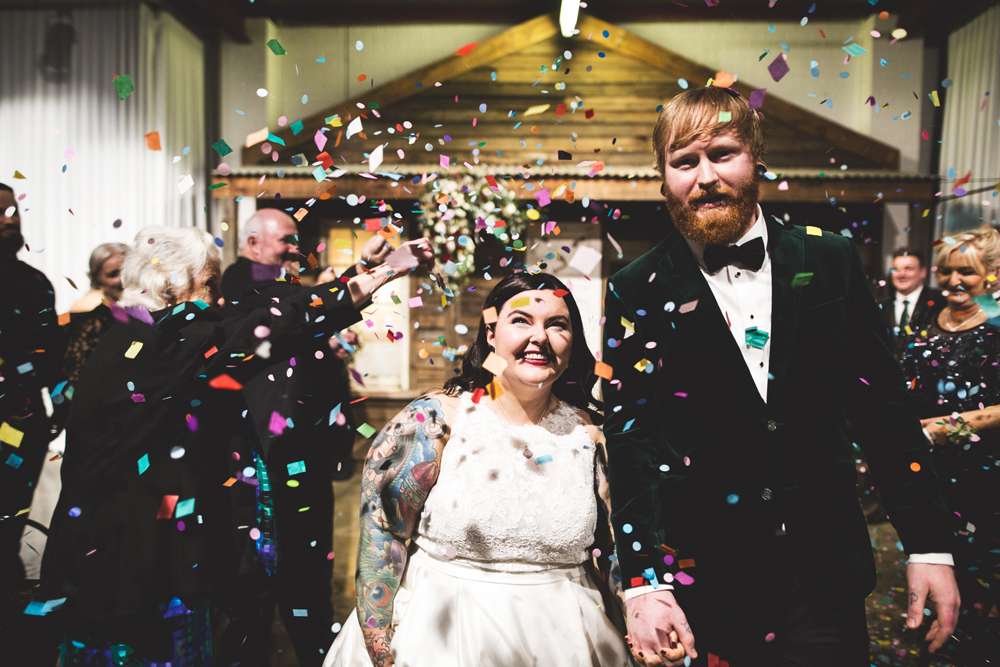 The bride wore a dress from Ferrari Dandenong and her bridesmaids looked elegant yet super cool in the mismatched black dresses, which they chose themselves. There was a funny moment when one 'maid's dress split right up the back though! "Half way through the night, the slit up the back of one of my bridesmaid's very fitted dresses grew and grew, resulting in her having to have half the back of her dress sown up by my matron of honour and another close friend in the bathroom!" Lori laughed. "She eventually ditched the dress and opted for her PJs for the rest of the reception!" I think this story totally sums up their laid back, party vibe attitude to their wedding and I love it!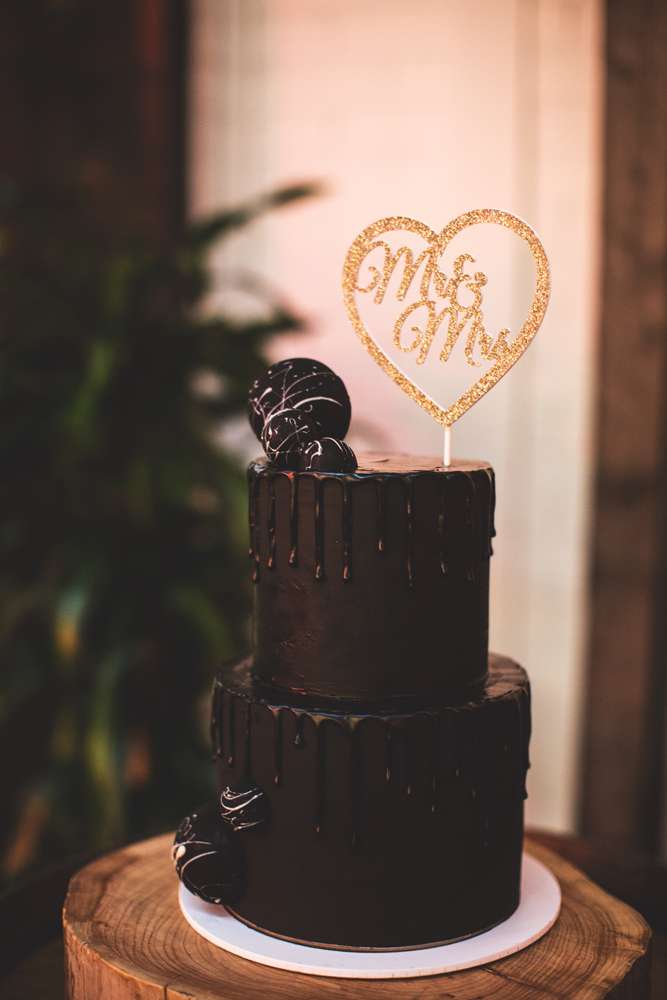 "I loved literally everything about planning our wedding," Lori concluded. "I fully immersed myself in the entire experience and it definitely paid off, our wedding was the best day of both our lives."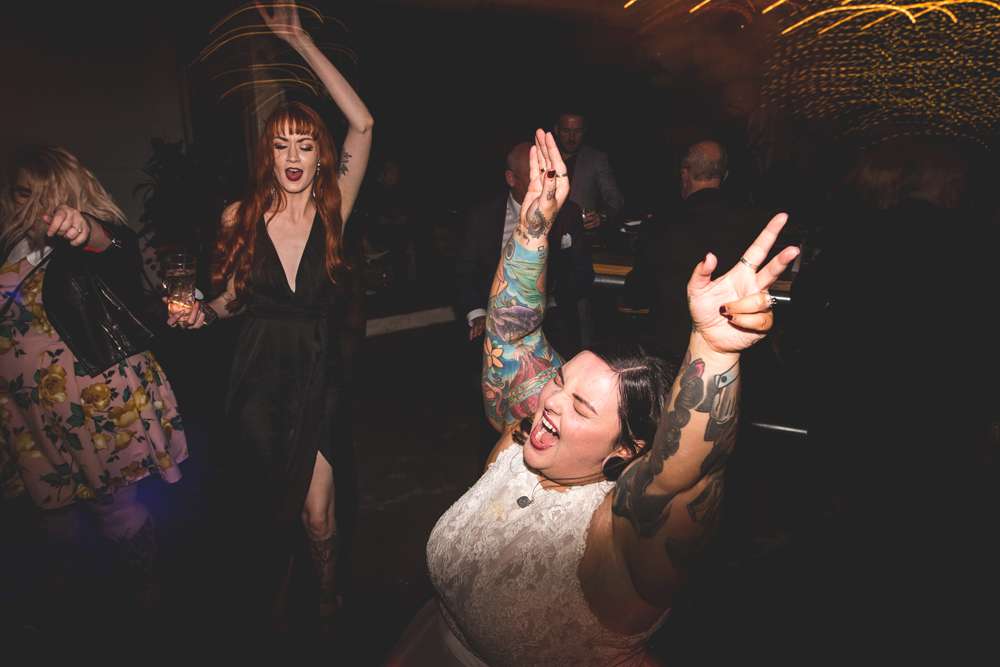 PS You're gonna want to to watch this video full screen, volume turned up and with a box of tissues on standby. So. Many. Feels.