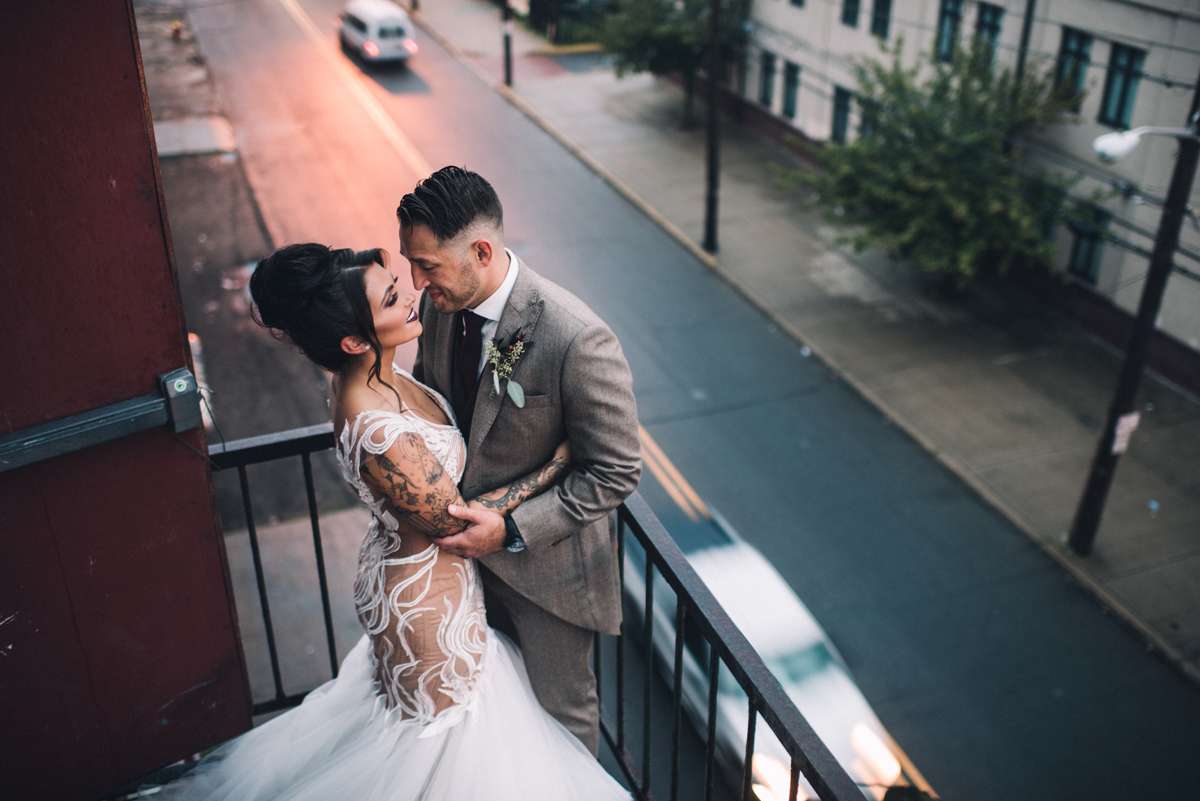 The Art Factory, a specious historic loft space in New jersey, was the ideal location for Jordan and Matthew's creative wedding, They wanted complete control over the day and to not have any restrictions on what they could or could not do, and so the blank canvas, dry hire space was ideal.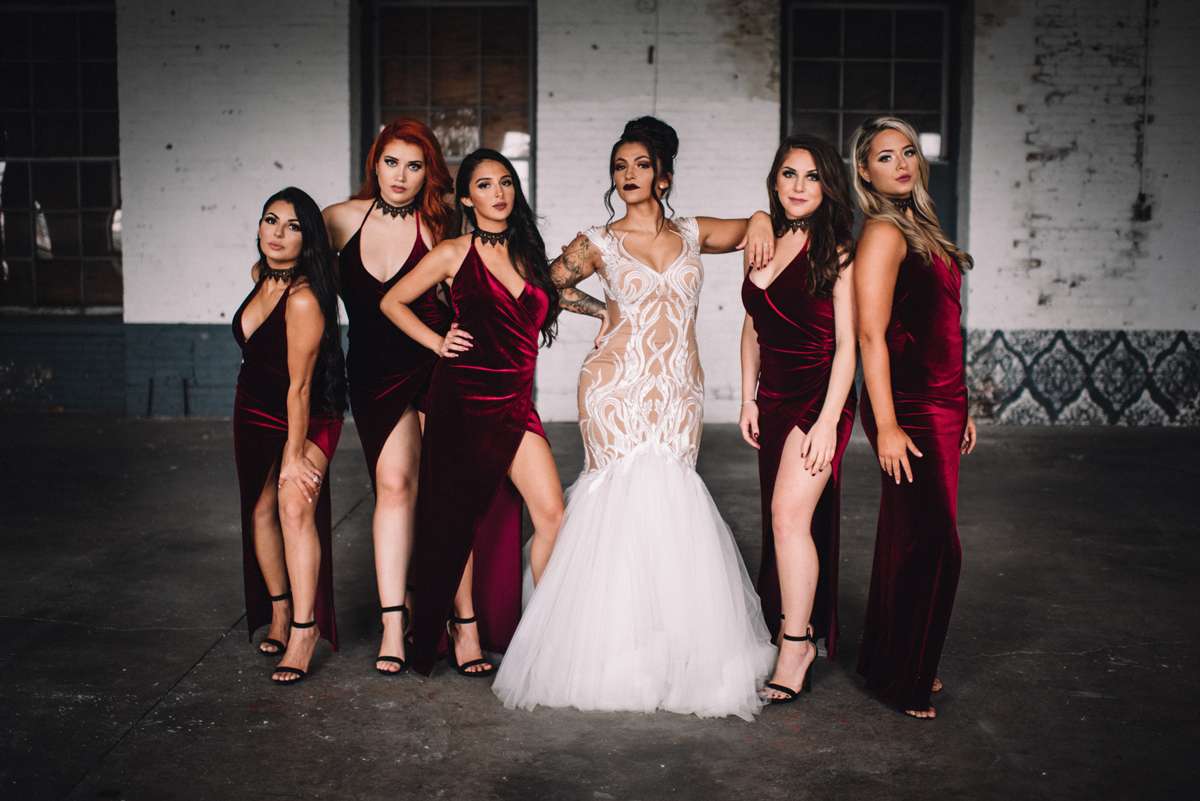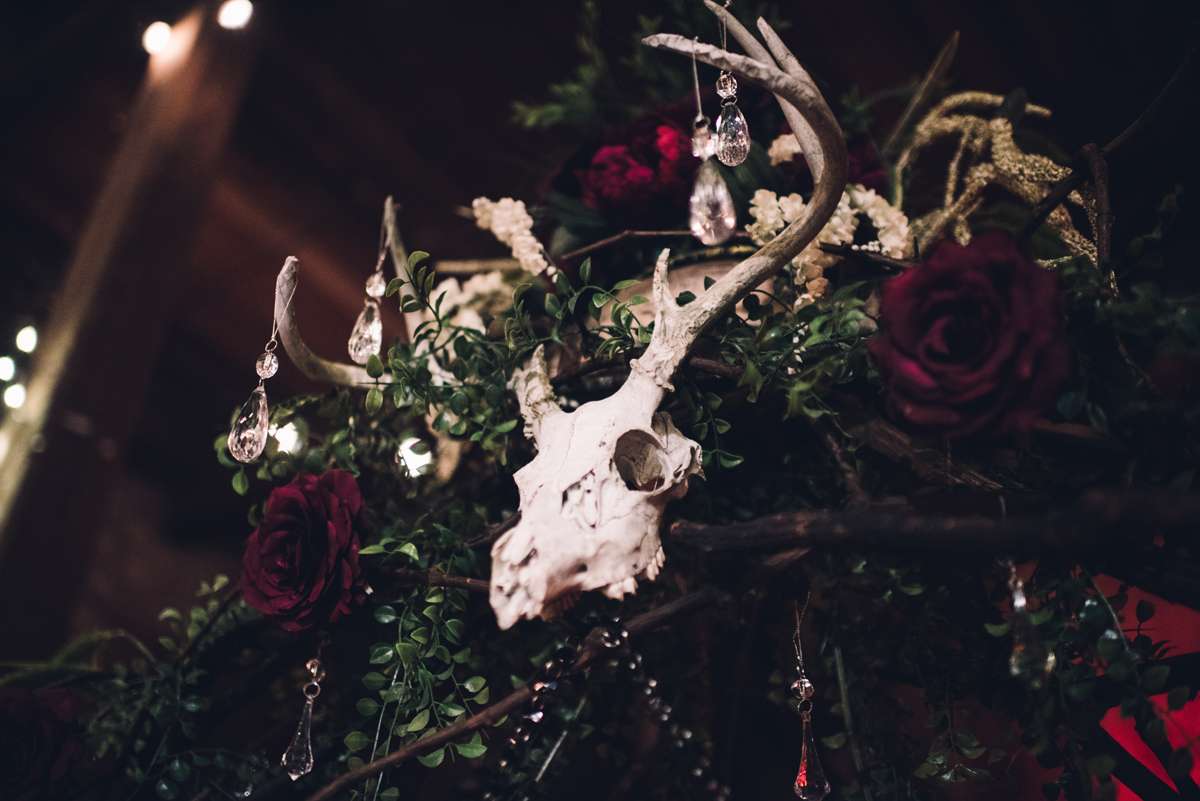 Their main goal for the wedding was to throw a wild party while showing off their gothic and alternative personal style. They were able to bring in their own alcohol (which saved a pretty penny) and they were able to party until 5am – wow!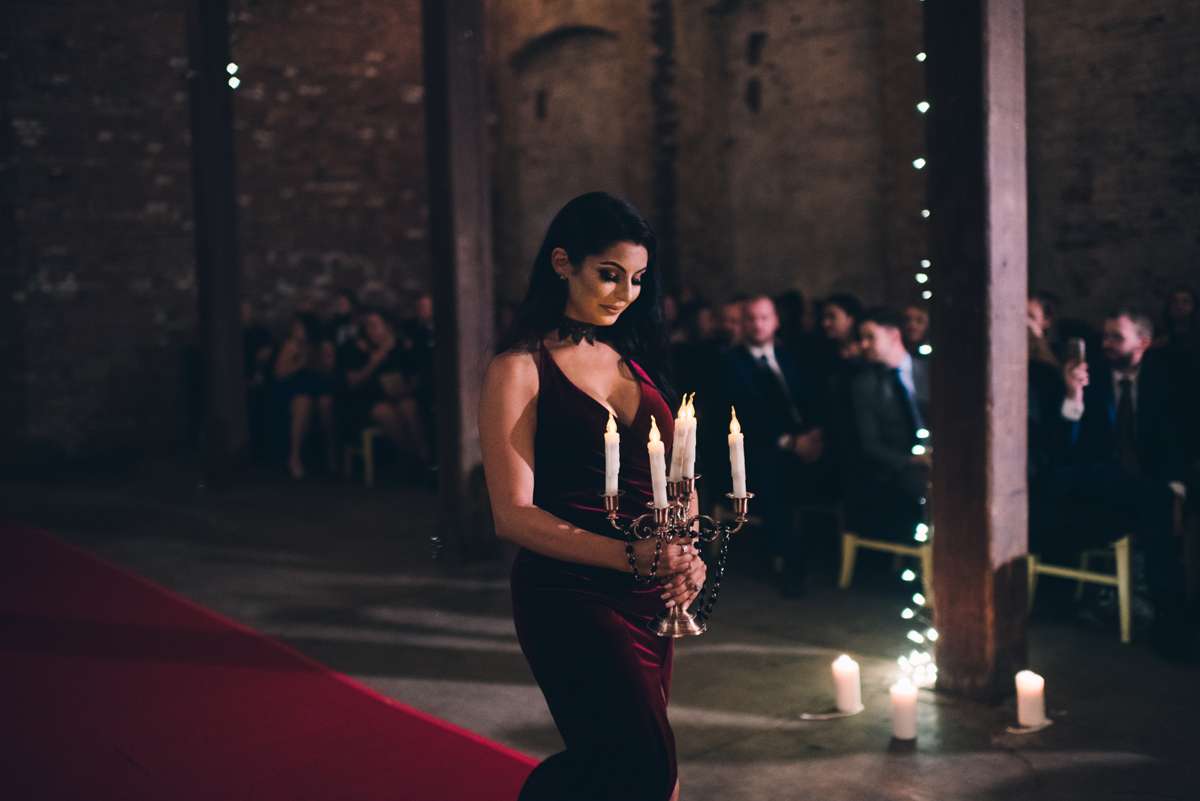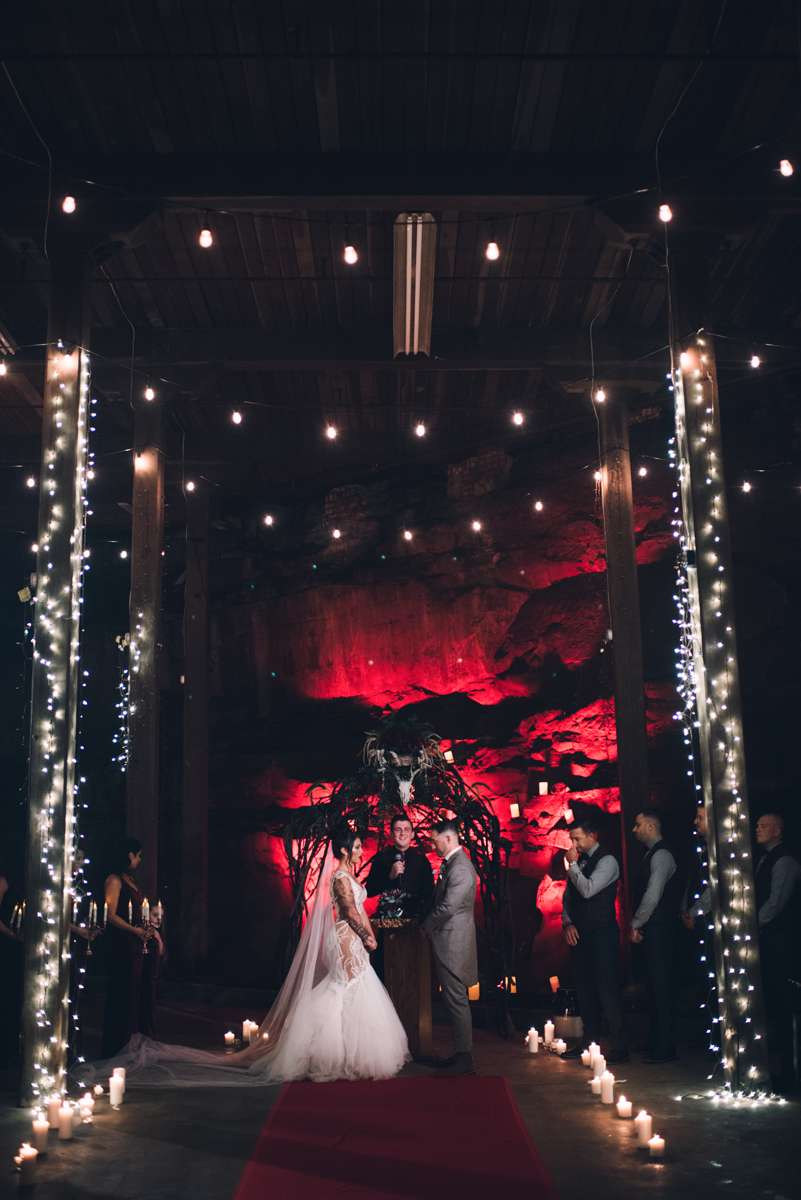 "The first thing that was unique about our wedding was that our Save-the-Dates were shot underwater!" the couple began, And it didn't end there. Their ceremony took place in, what was dressed up to look like a cave, they had drag performers, they had vegan jello shots rather than a traditional toast and they made a grand entrance into the reception wearing CO2 cannon backpacks, masks and rave outfits!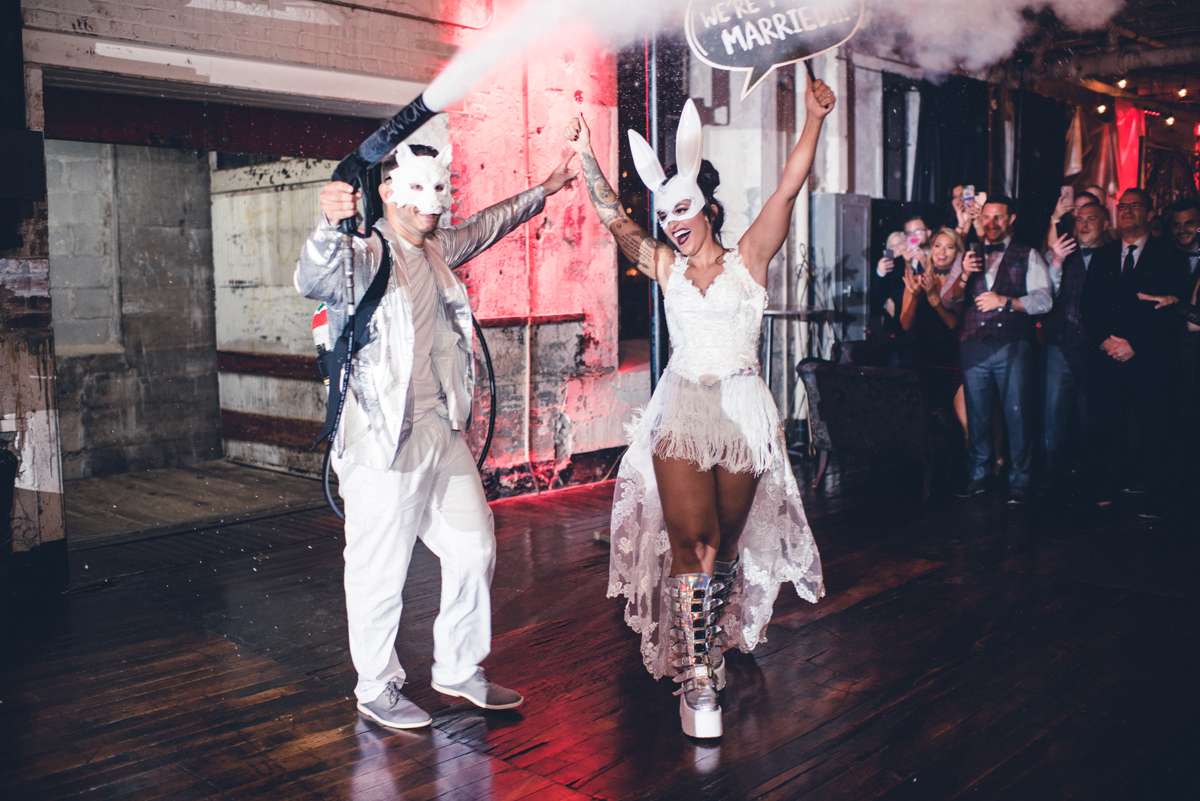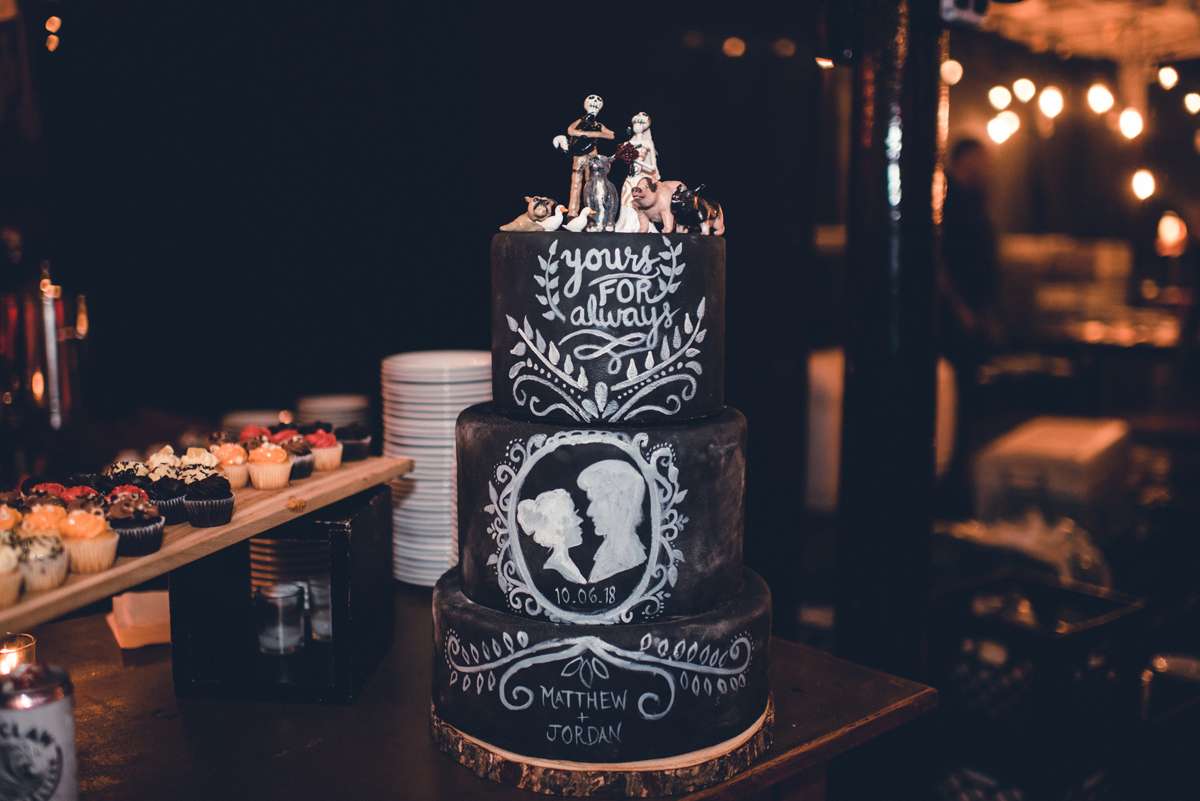 "Our advice to other couples would be to research your vendors and read past reviews. Also spend the money to get your first pick photographer and get to know them well. Make sure you click, it will make all the difference in your photos. Make sure you have an awesome DJ who doesn't have a big ego and will play what you want. There's nothing is worse than a boring wedding or boring music! We received many compliments on how great the music was at ours."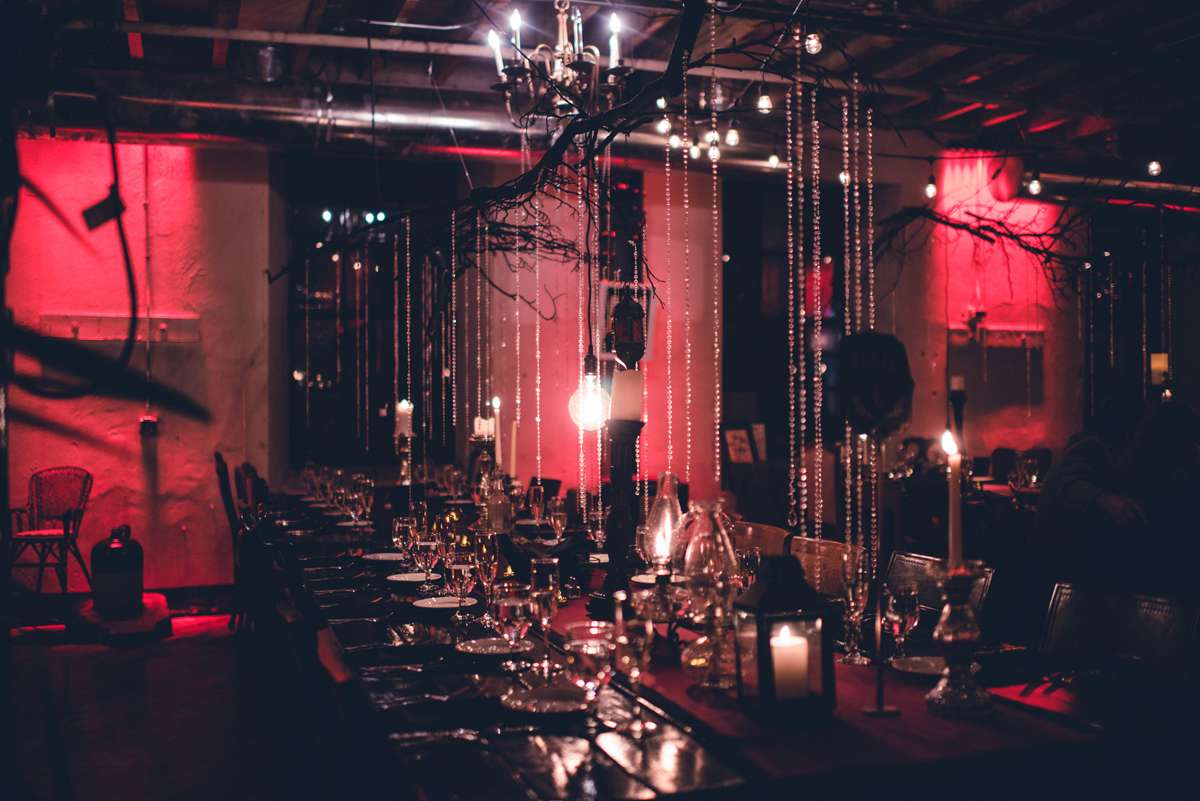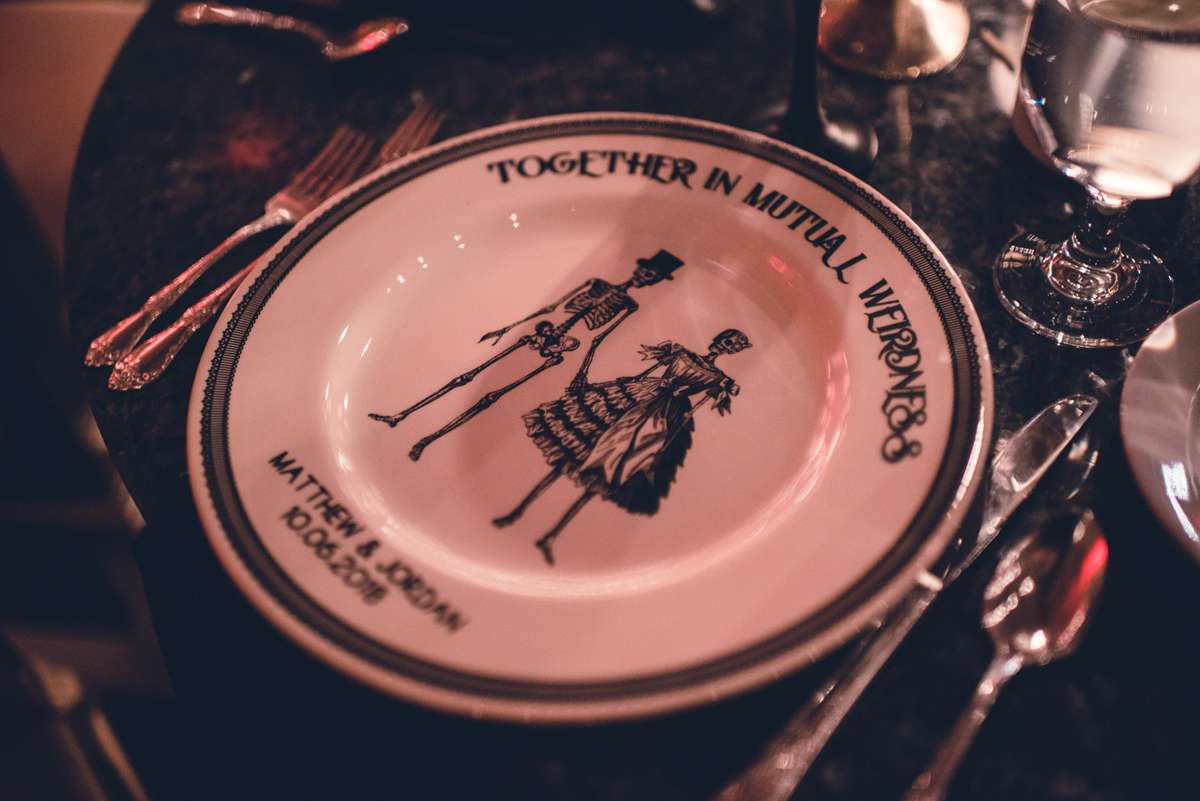 "Finally, just do what you want because it's YOUR wedding. Don't even bother trying to say hi to everyone in the beginning (they'll understand) and remember to EAT!"