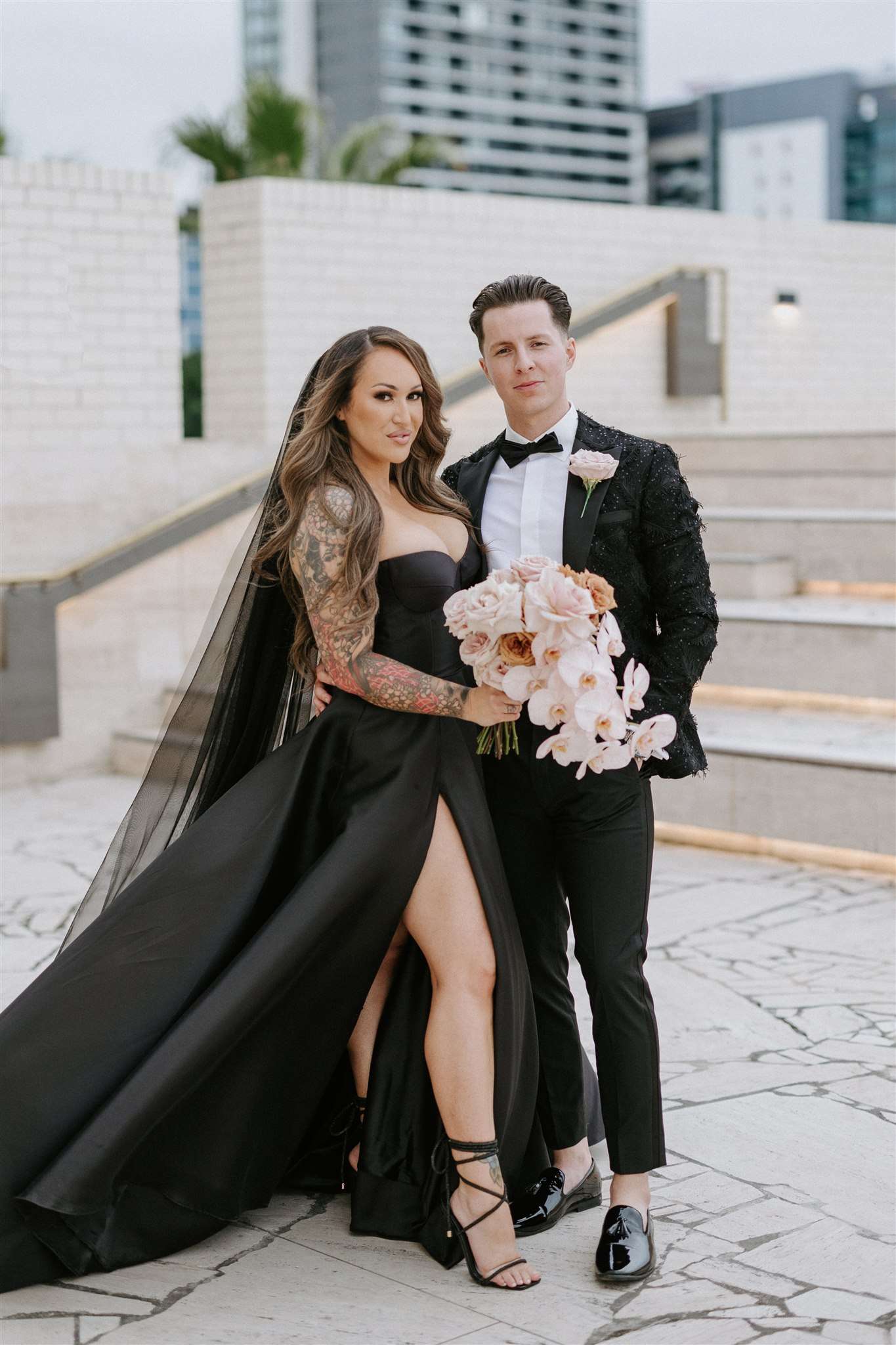 Kaz married Mitch at The Calile Hotel in Brisbane, a hotel with effortless, modern style. This was the perfect spot for their wedding as they didn't want anything fussy or over the top. They let the surroundings of the hotel do most of the talking, just adding modern gold vases to every table which features single stems of pale pink orchids and mocha coloured roses in them.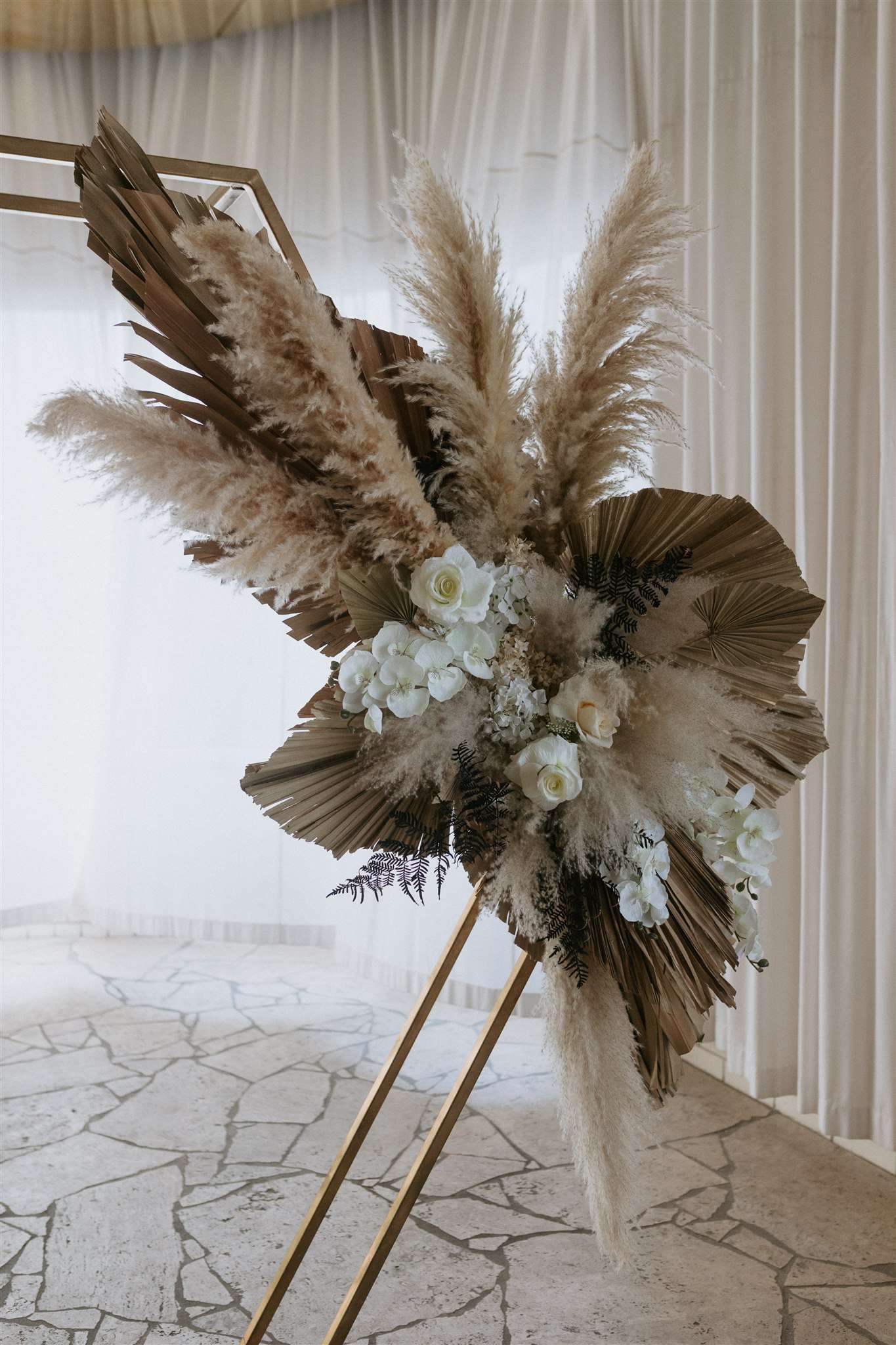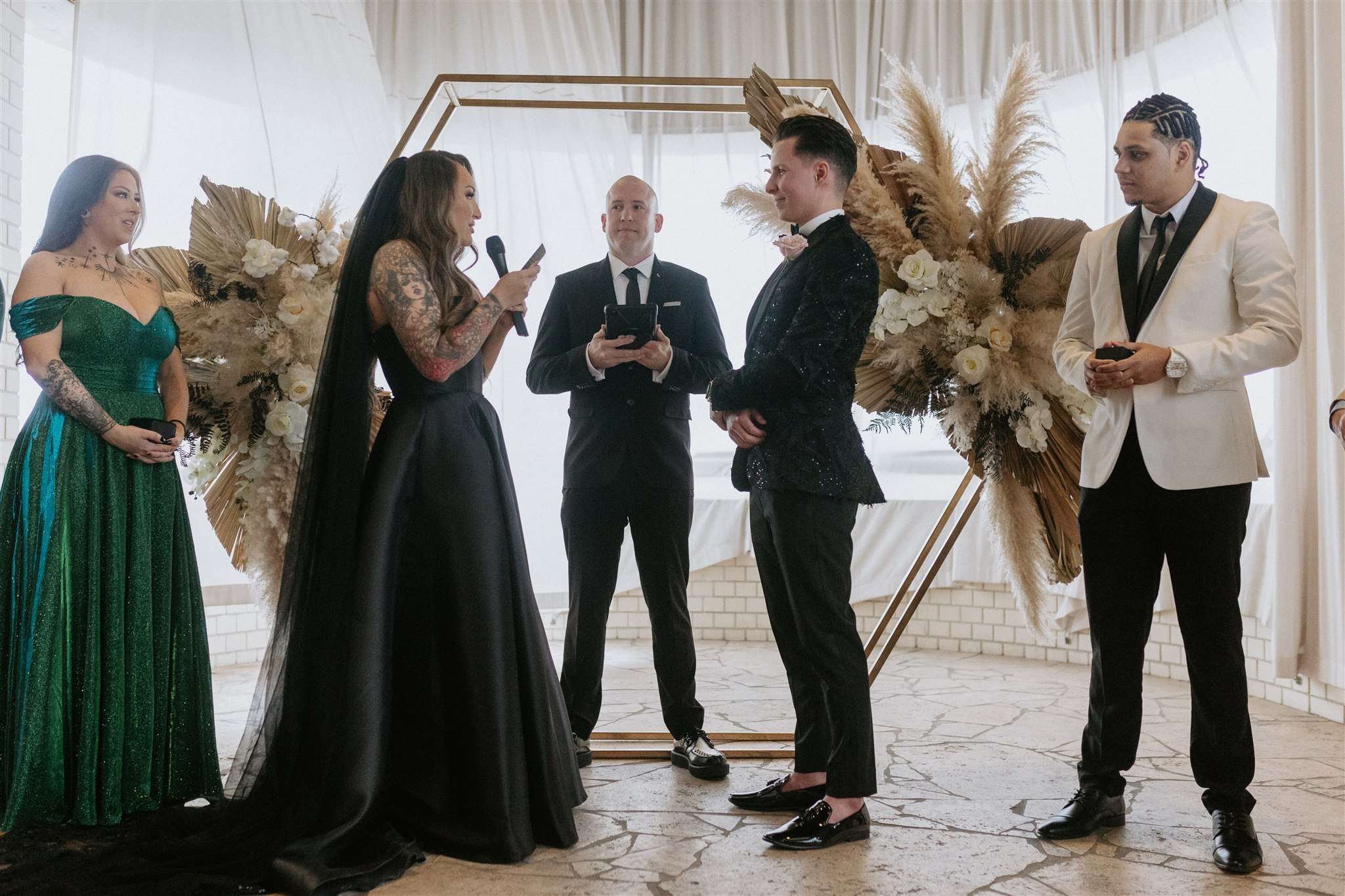 Kaz wore a black dress and long black veil while Mitch opted for a sequin and feathered black jacket with patent loafers. They made their plans with their 50 guests at the forefront of their mind, choosing a local venue and telling people not worry about gifts. They also said they could wear whatever they felt their most fabulous in. Many people wore things they already owned and someone even came dressed as a viking!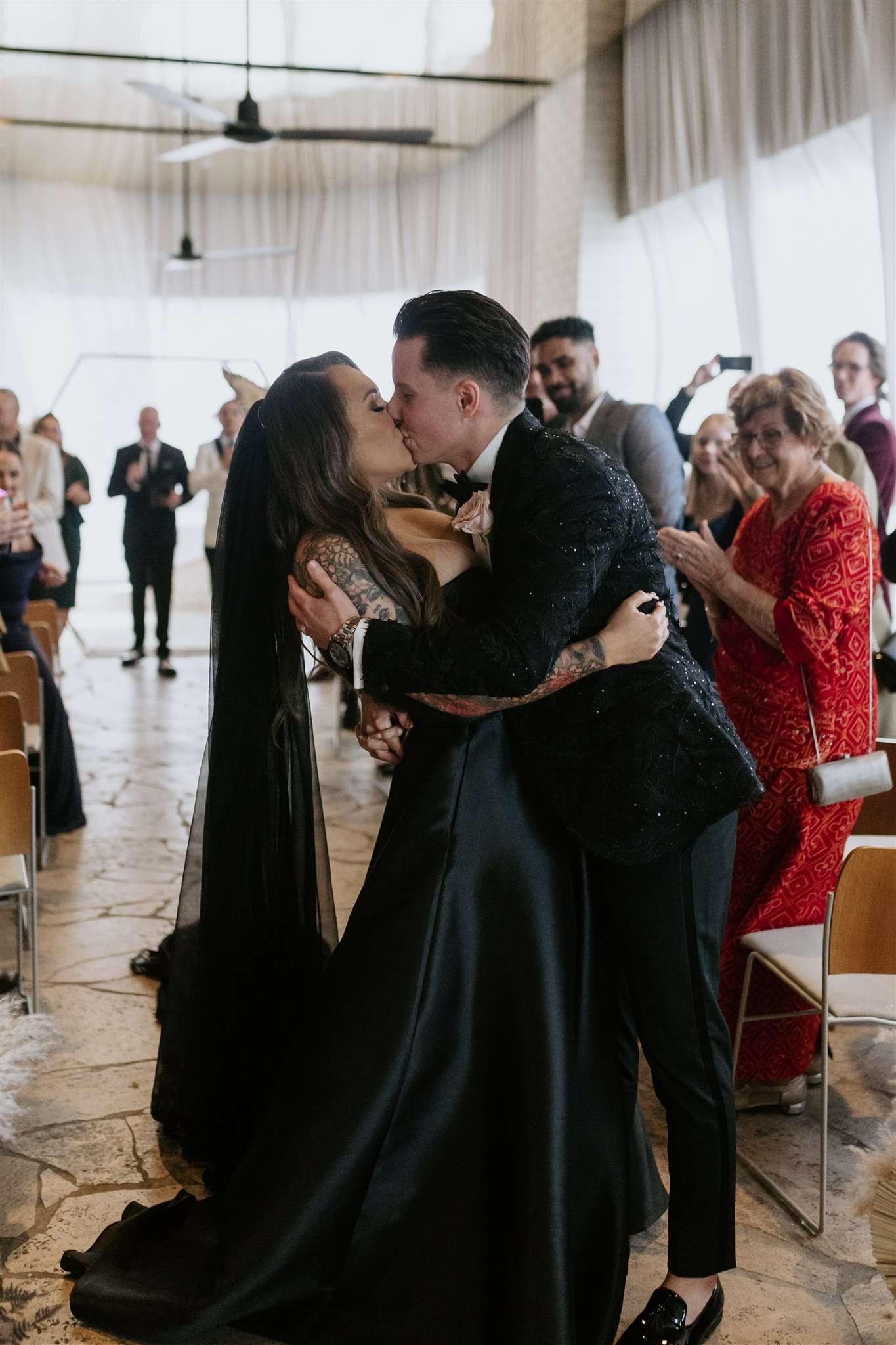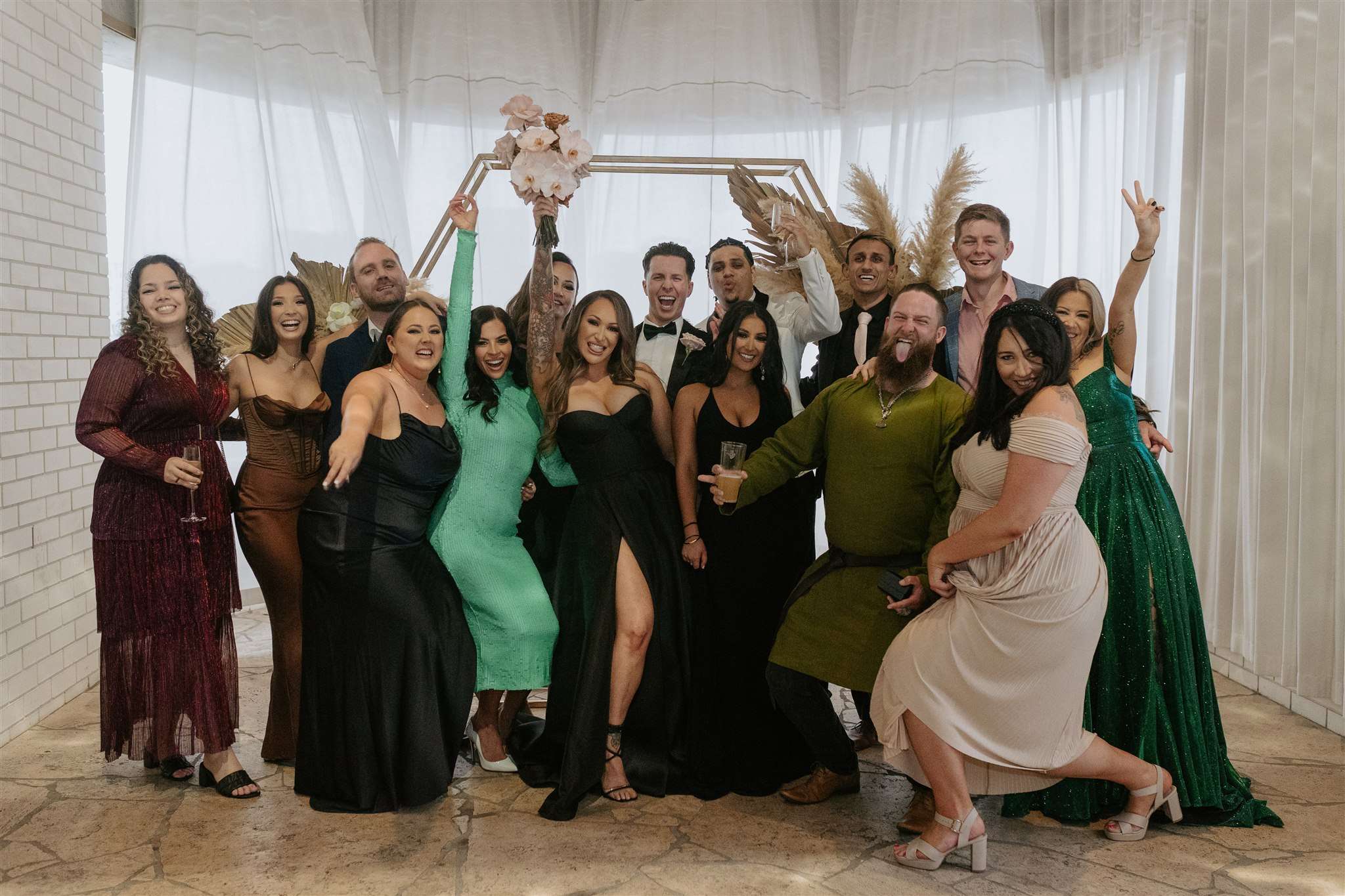 The next most important thing to Kaz and Mitch, was for it to be fun. They served signature cocktails rather than just beer and wine, and wanted their ceremony to be lighthearted and not too formal or stuffy. Kaz walked down the aisle to Blinded by Your Grace by Stormzy, an epic choir and hip hop song which made for an impressive grand entrance.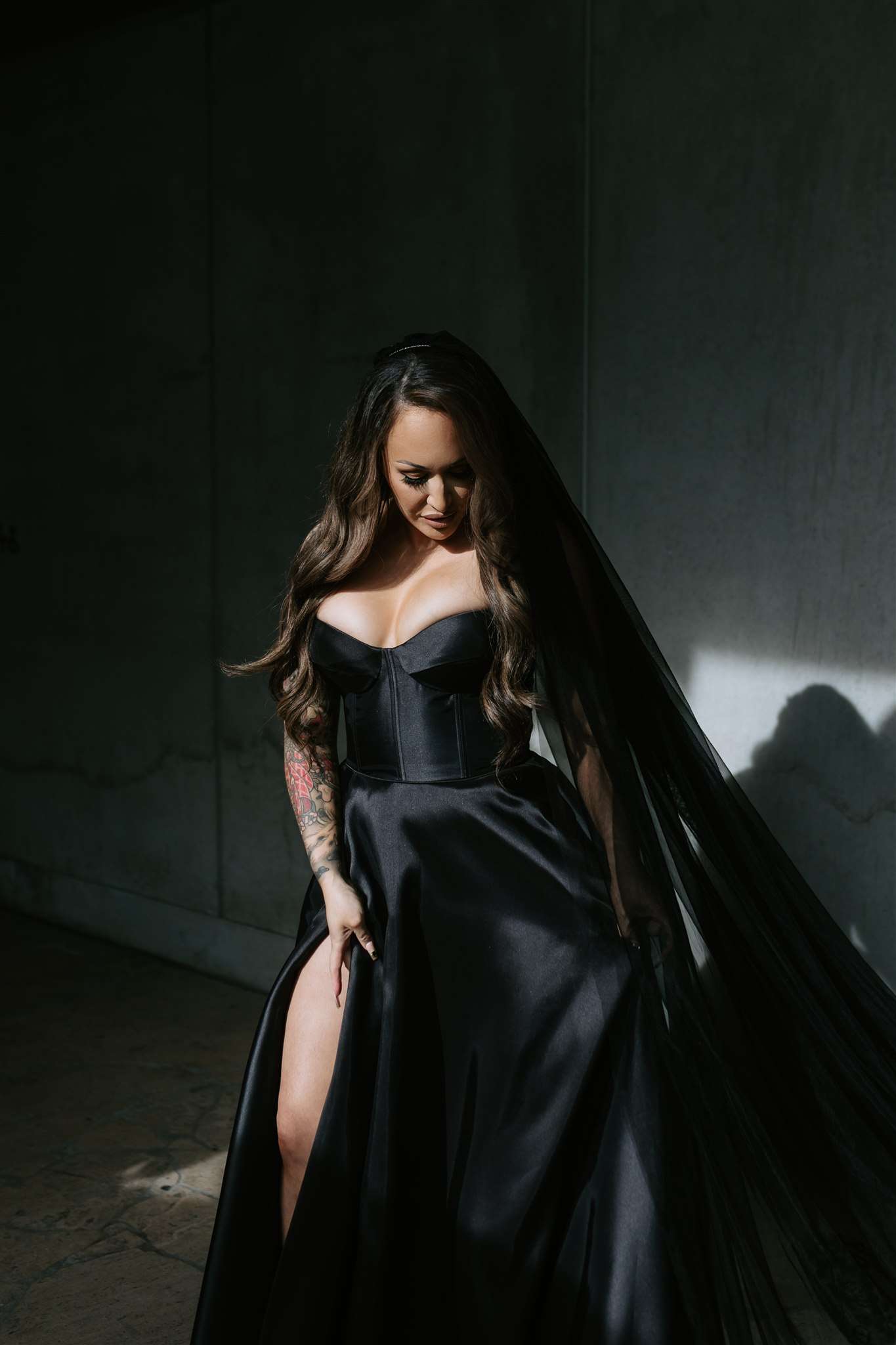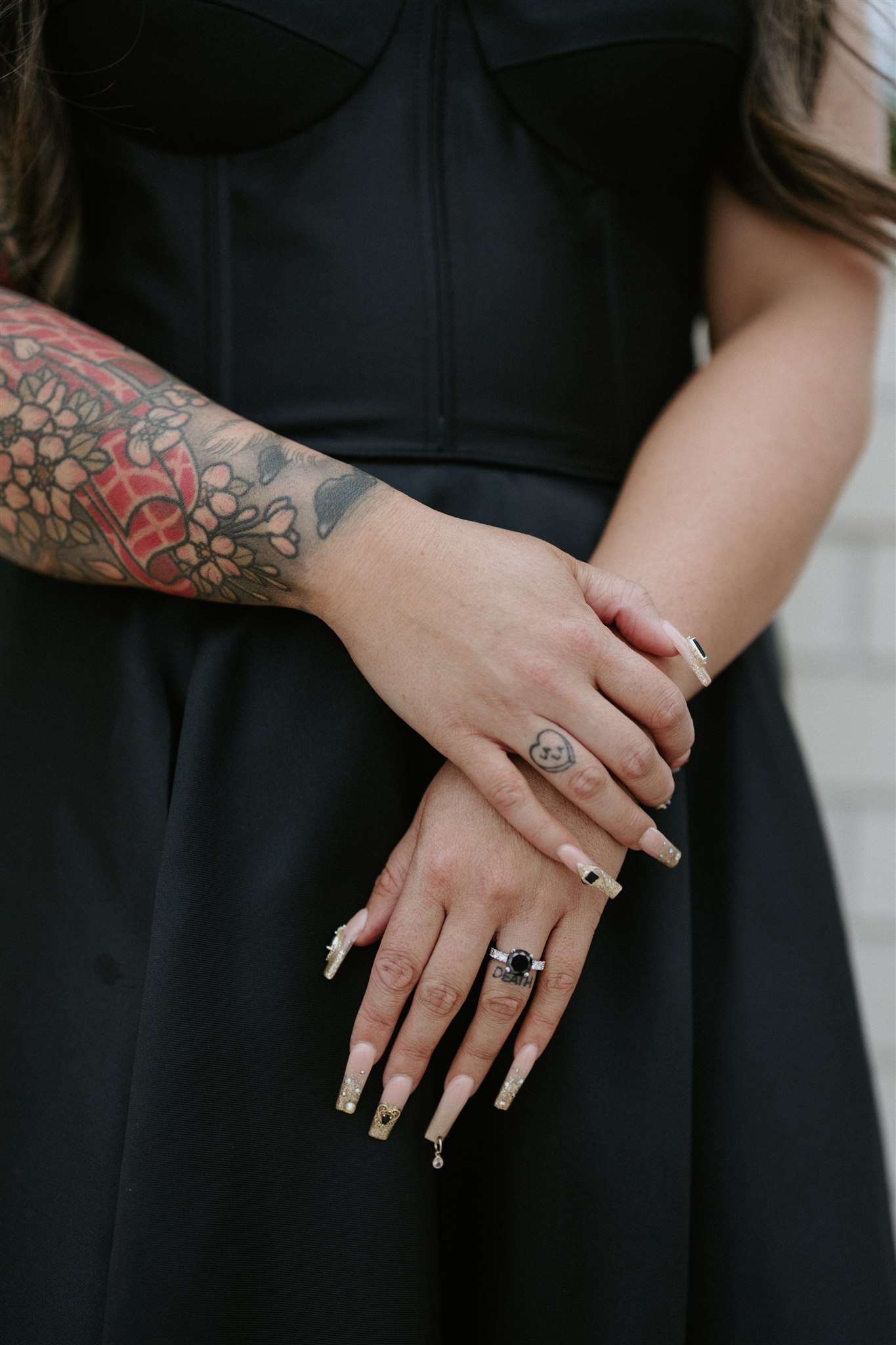 Kaz explains, "A lot of weddings have very long, serious and often very religious ceremonies. We wanted ours to be short, sharp, funny and with no religion. We also didn't want anything too lovey dovey or mushy. Toddie Spitfire isn't your average celebrant! He's covered in tattoos, full of energy, part of a punk rock band and the wildest MC you've ever seen. He brings a flair you don't see often at weddings."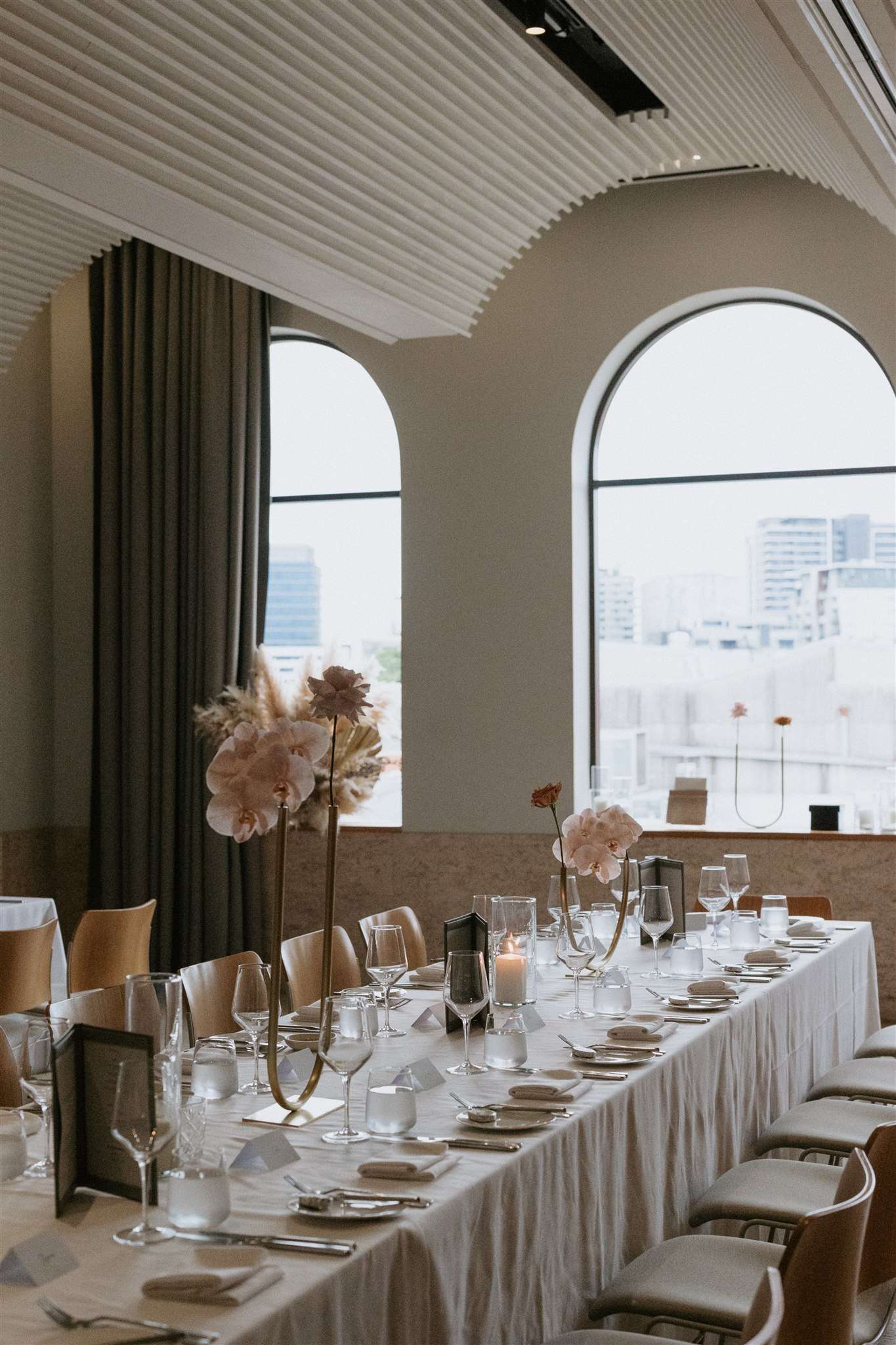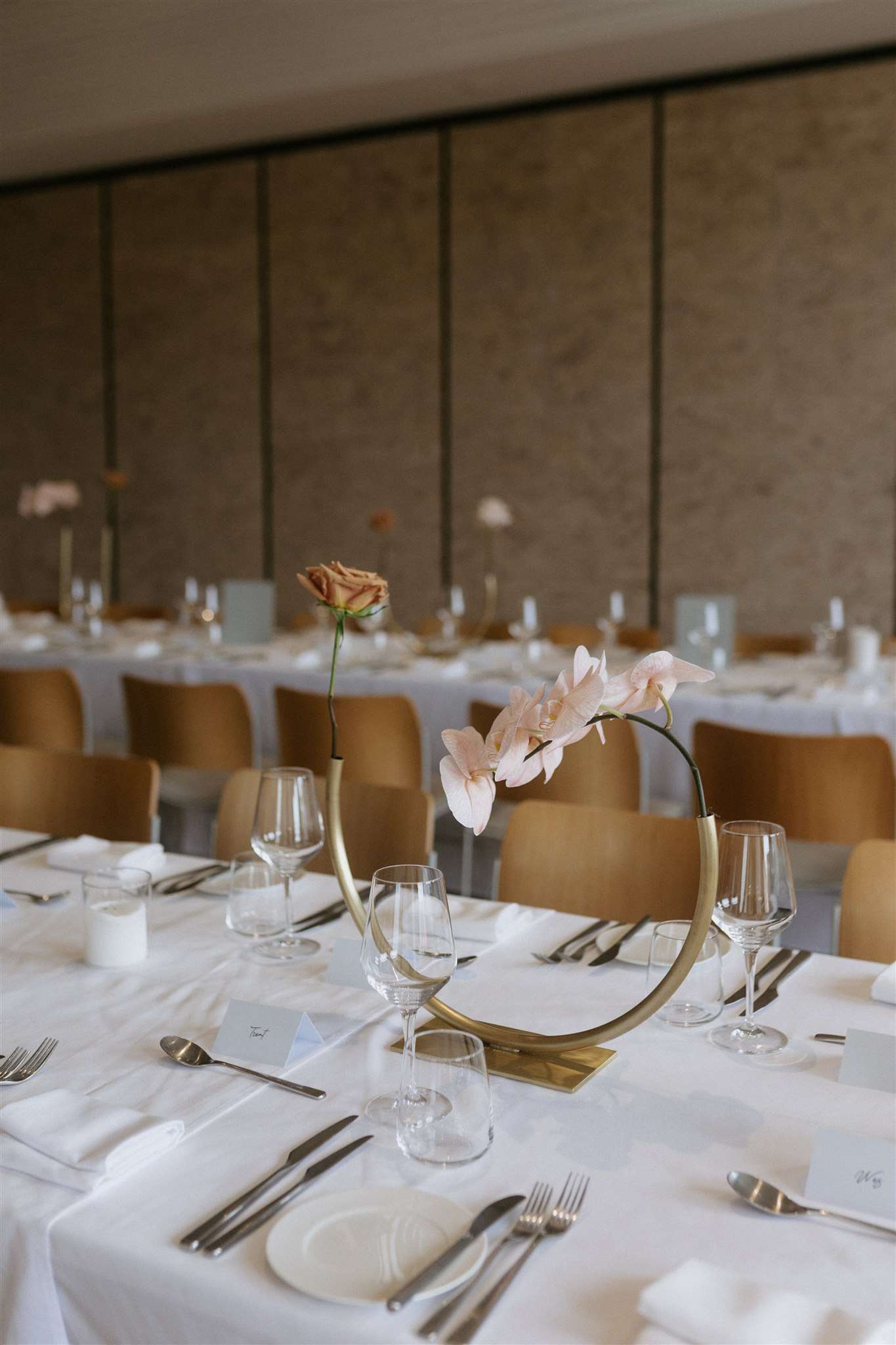 "We do think the wedding industry is a bit outdated", she concluded. "You almost feel pressured that you have to wear white and that you need flowers, a cake and to have a big wedding otherwise you almost feel judged if you do anything differently. At the end of the day, your wedding is about your love for each other and declaring that to a room filled with your favourite people. Do whatever makes you happy, wear whatever makes you feel fantastic and fuck what others think!"