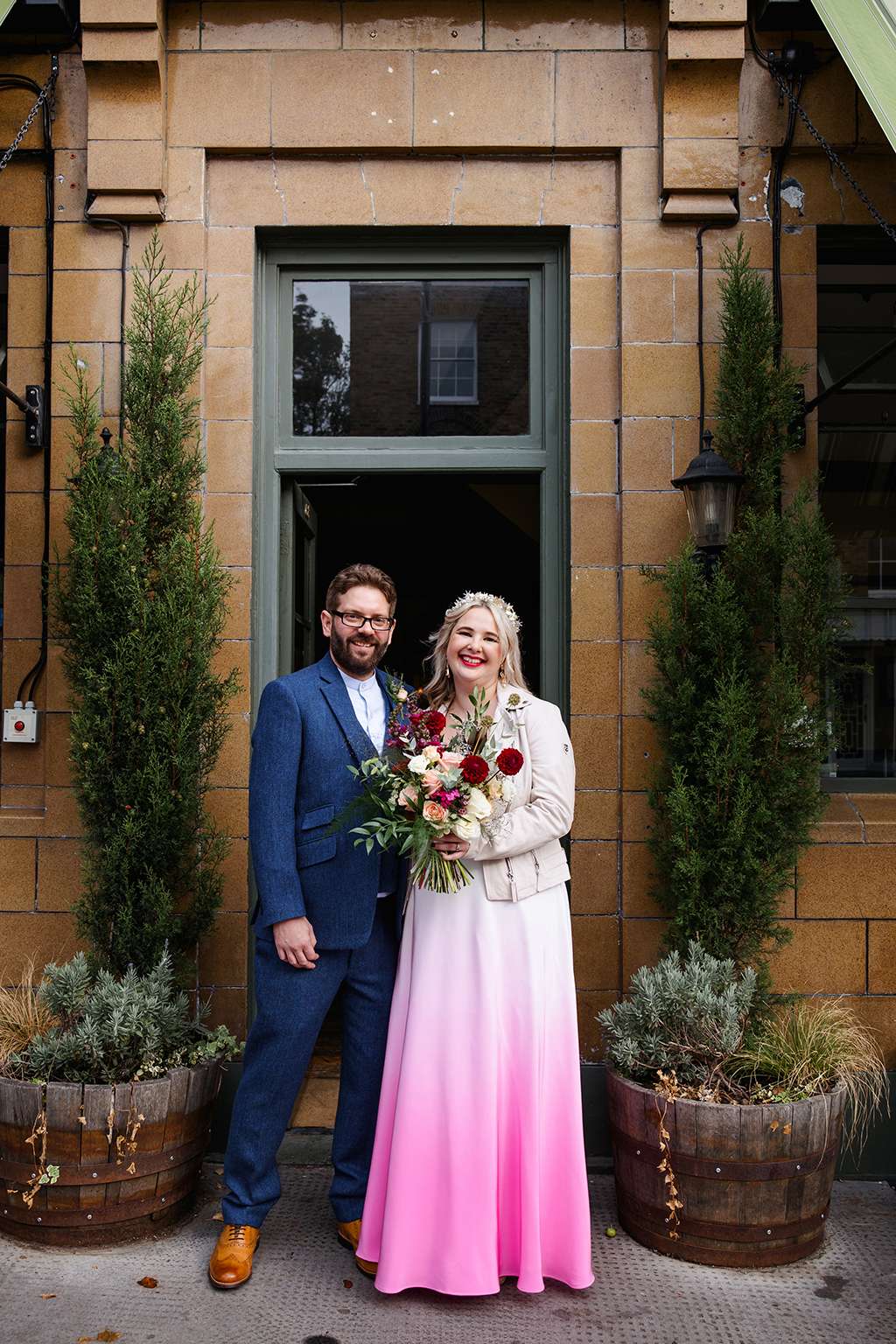 After meeting at a student club night in university, the theme for Dawn and Chris' October wedding had to be their ideal party! The couple chose a wedding that incorporated all the things that they liked and wanted, but discarded a lot of expectations and traditions. Dawn told us, "Once we found the band and the dress, the day grew from there!"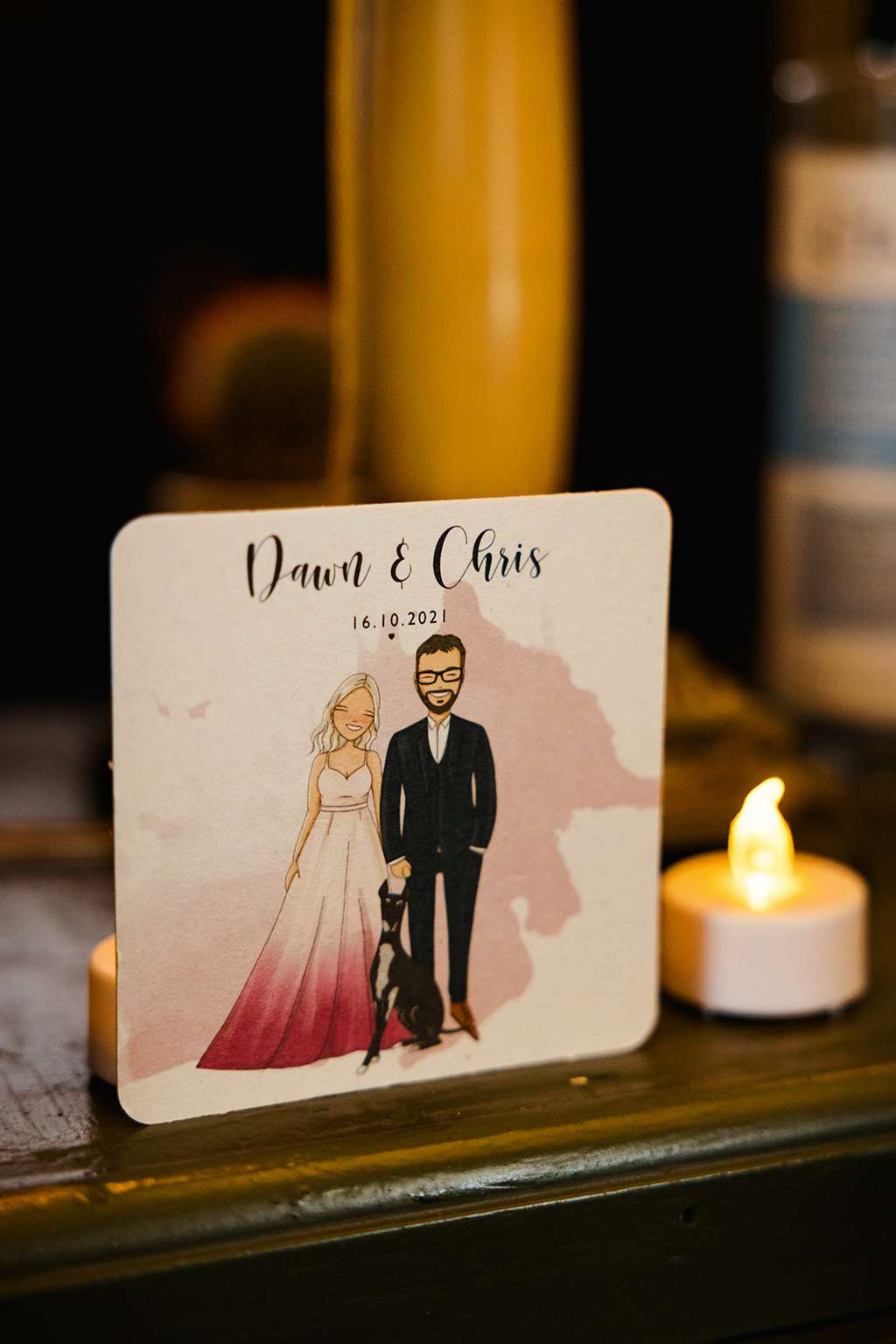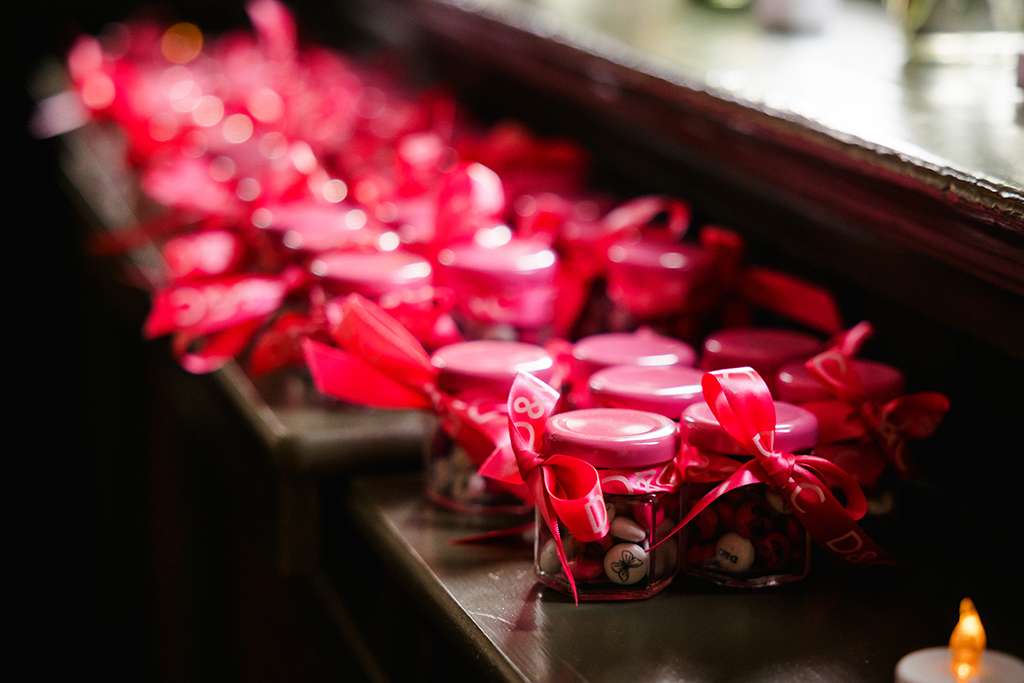 The band was One Big Reunion via Tailored Entertainment, and the dress, a dip-dyed pink slip dress from Rock n Roll Bride favourites, Lucy Can't Dance. "As a UK size 16, I struggled to fit into any dresses in some traditional bridal shops," Dawn told us. "Lucy Can't Dance made my dress especially to order." She paired it with Victoria Percival accessories and a hand-painted white leather jacket.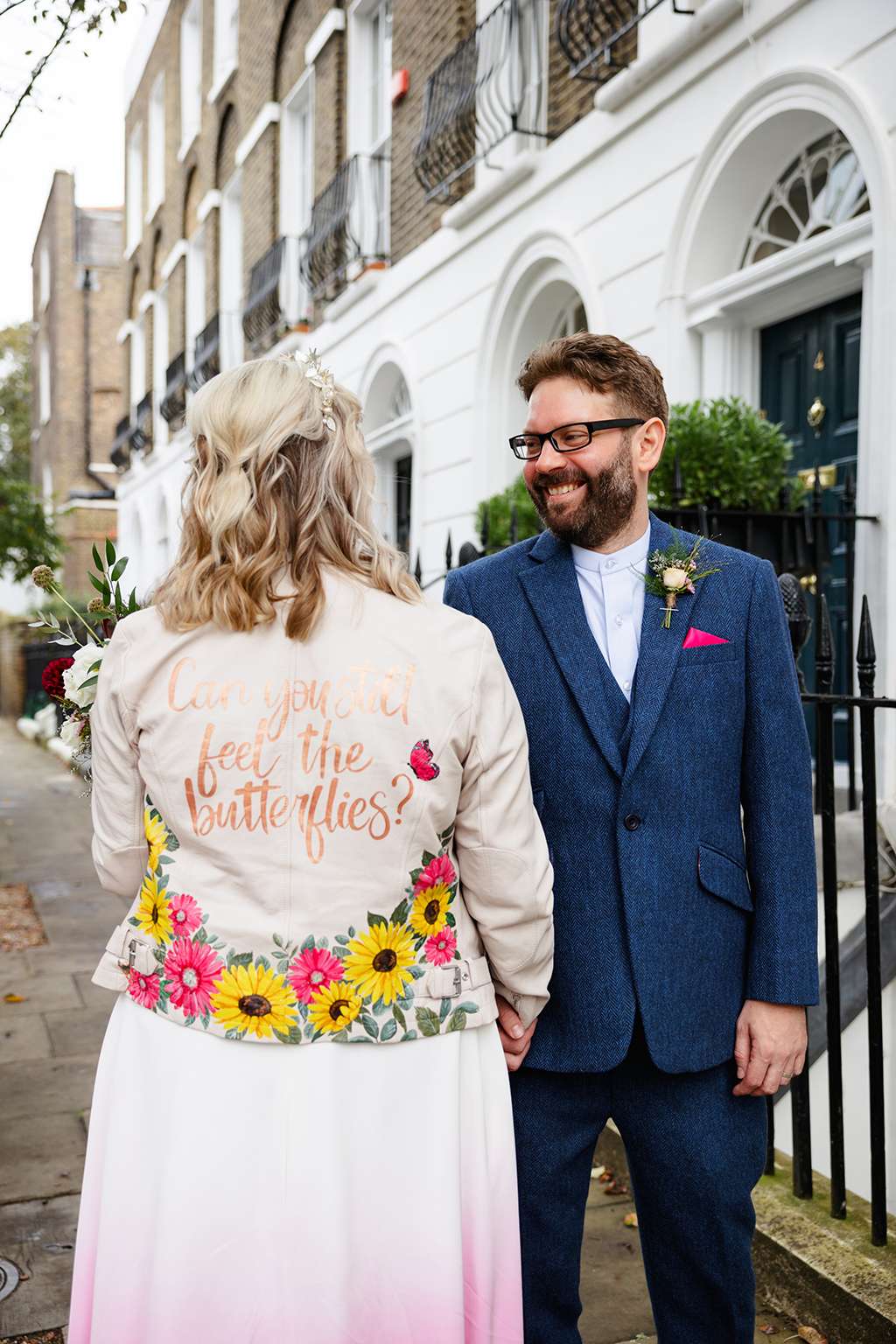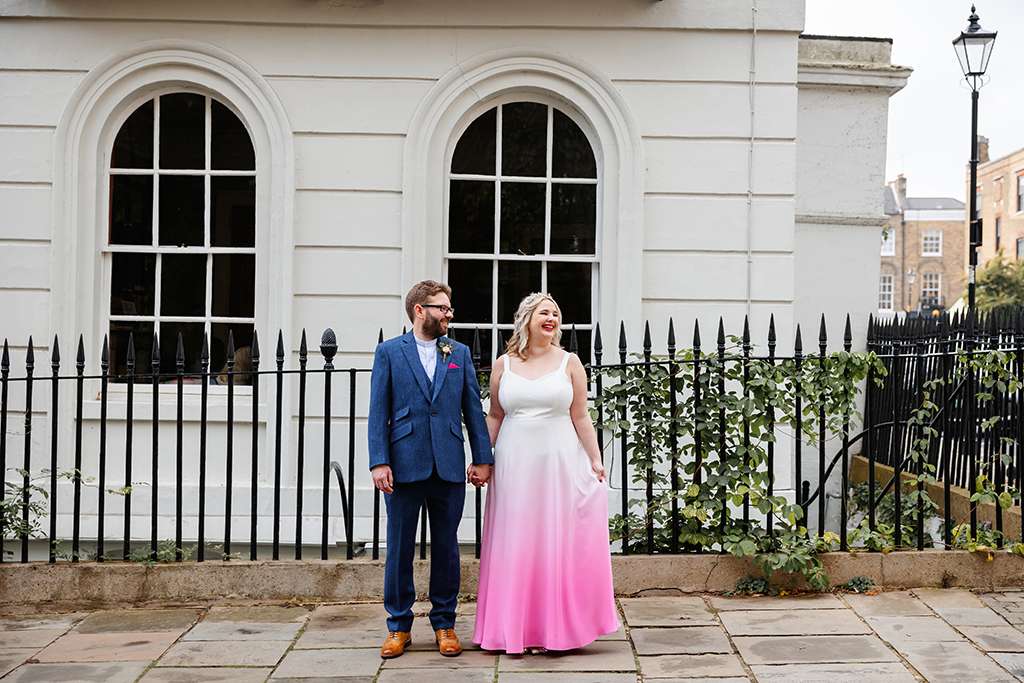 From there, the couple leaned into their pink theme and added some thoughtful and personal touches. As favours, they filled mini mason jars with personalised M&Ms and tied personalised hot-pink ribbon around them. Chris dip-dyed ceramic pots pink and used them for mini cacti as table decorations. Their stationery consisted of custom beer mats and they chose a succulent wreath from FloristsDaughterShop via Etsy to decorate their ceremony backdrop.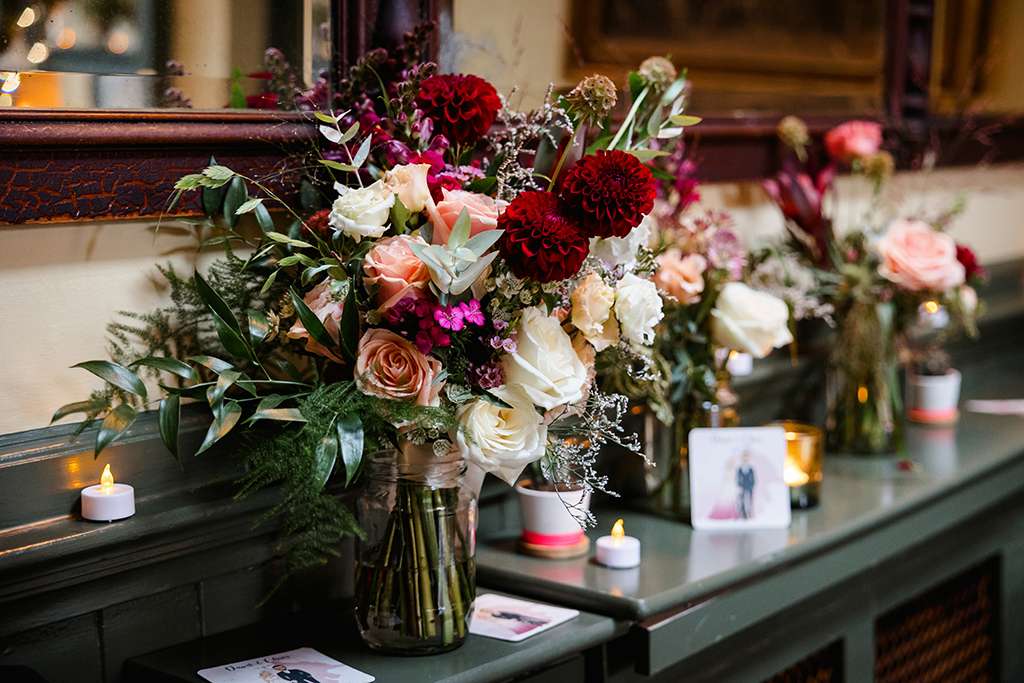 Which is where they really threw tradition out the window, instead opting for a humanist ceremony which consisted of their story. "We weren't keen on the idea of promising not to do bad things and so our vows were what we looked forward to together," Dawn explained, "covering holidays, tasting menus and continuing to win the family Zoom quiz. We had a toast of Prosecco and cake to follow in the tradition of bread and wine as a symbol of celebrating a wedding."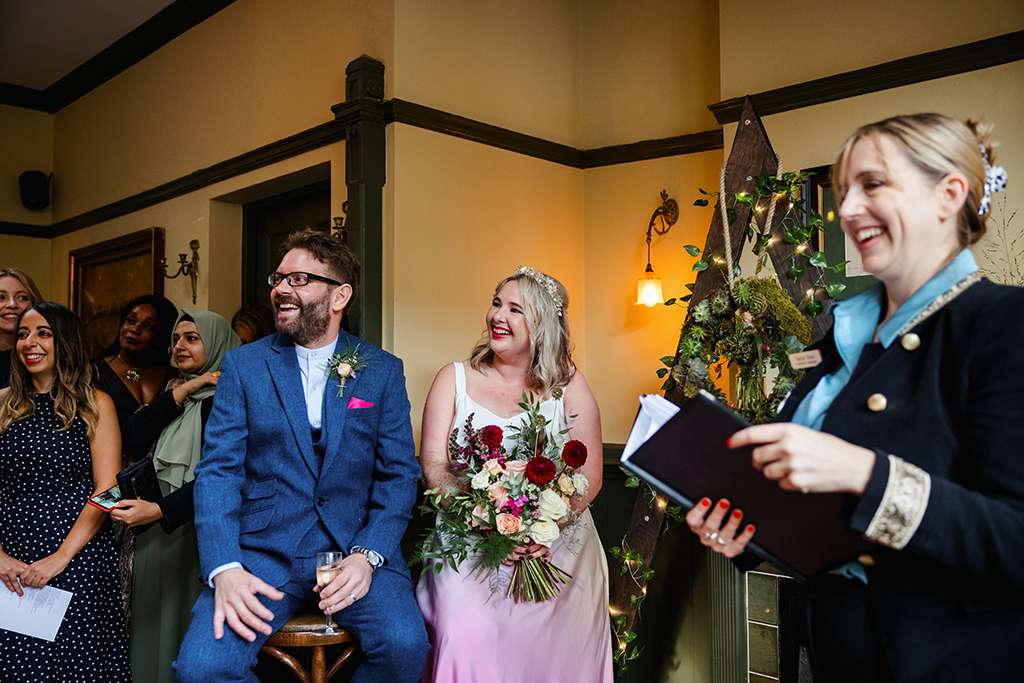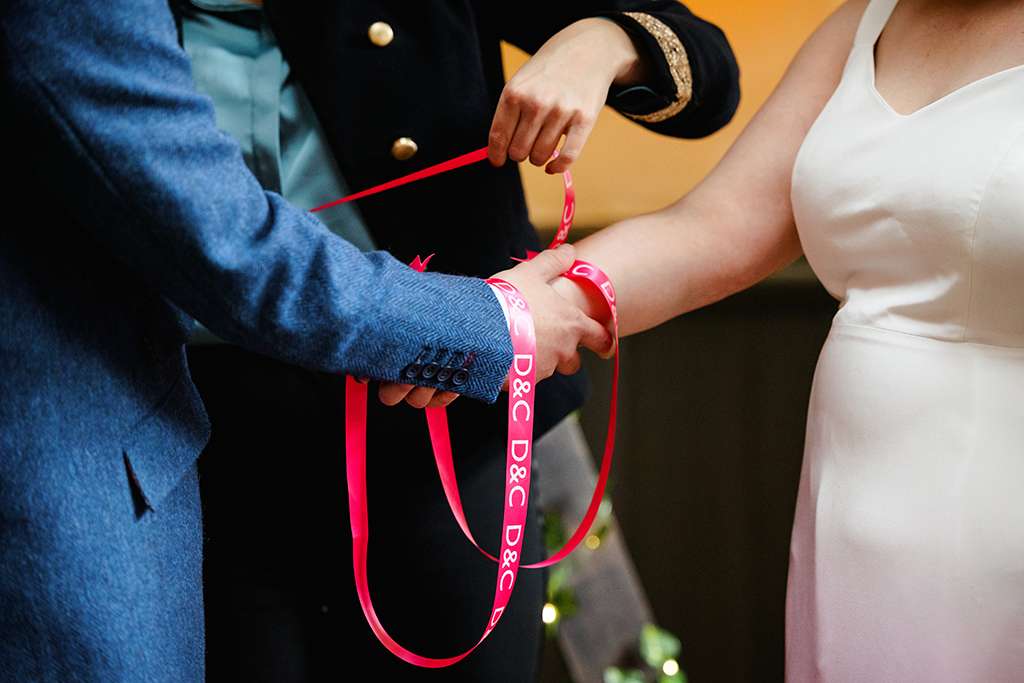 They took the stress out of choosing readings asked some close friends to choose something that they liked and thought was relevant to them. "One friend read Tell Me When It's Time to Say I Love You by Green Day and another read, Falling in Love is Like Owning a Dog by Taylor Mali. It turned out amazingly." Chris' niece then sang Can't Help Falling in Love by Elvis accompanied by the ukulele and everyone joined in singing.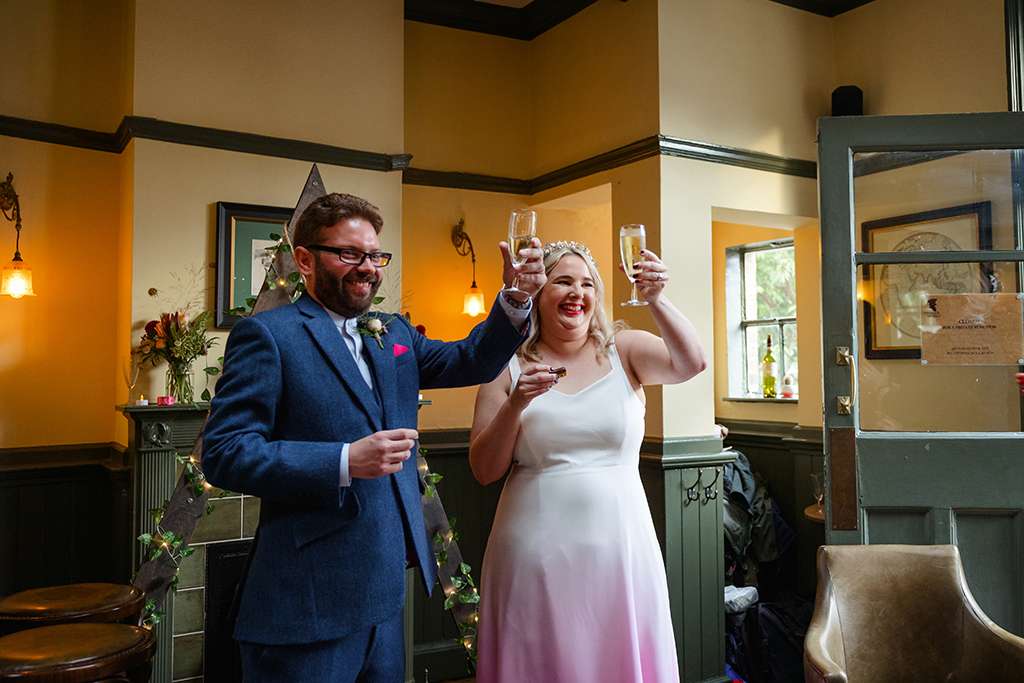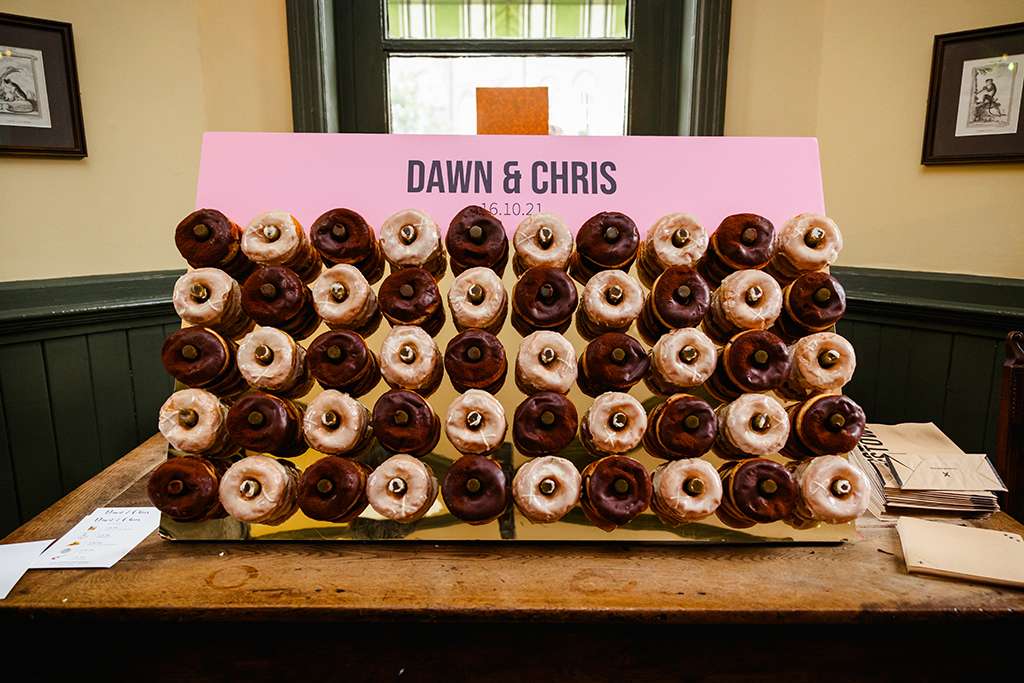 The George and Monkey in Islington was not the couple's first choice of venue, but as COVID put hold on their planning, when they did eventually get to visit where they'd booked, it did not feel right. "We were so relieved when we found The George and Monkey," Dawn continued. "It was the perfect setting for our day."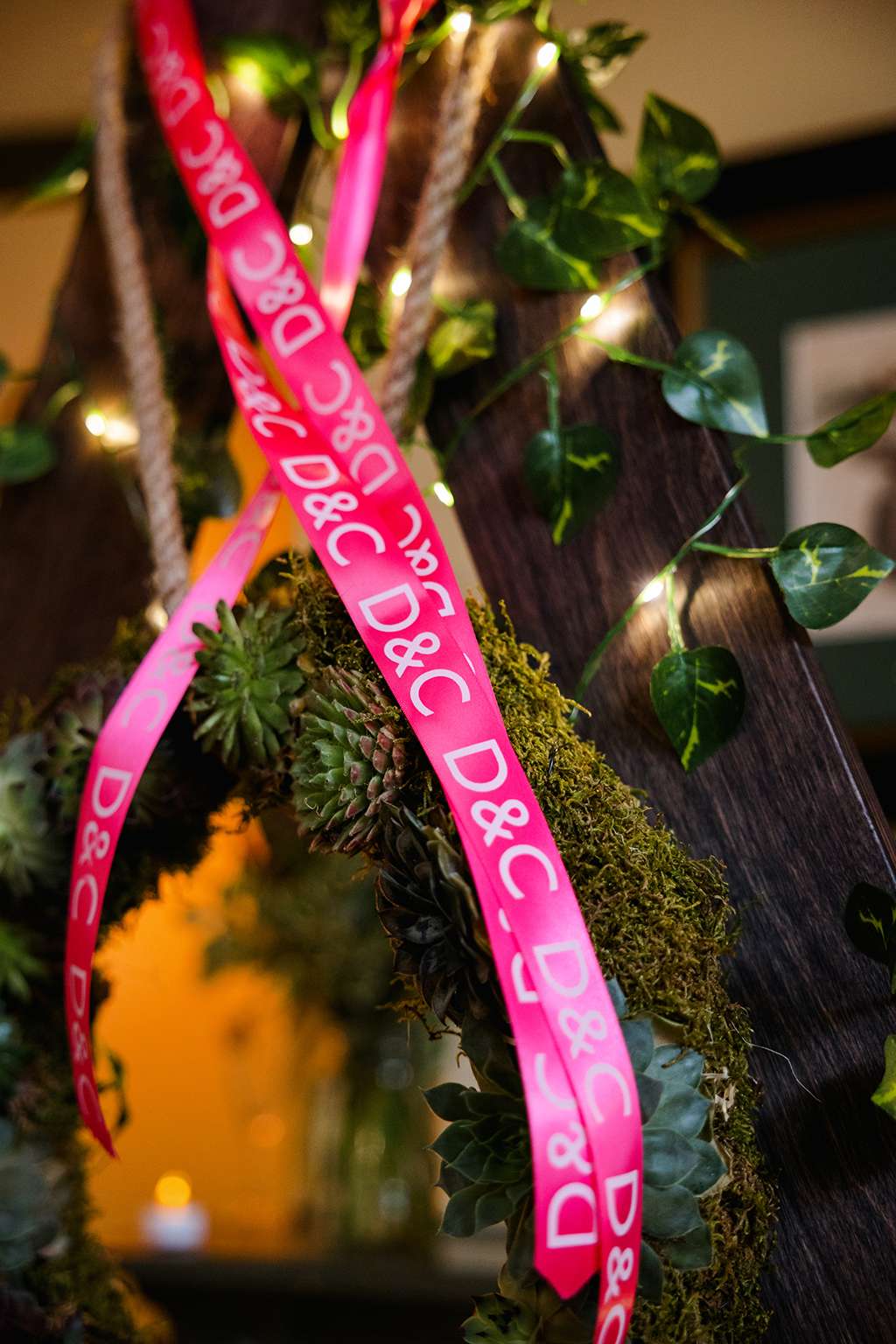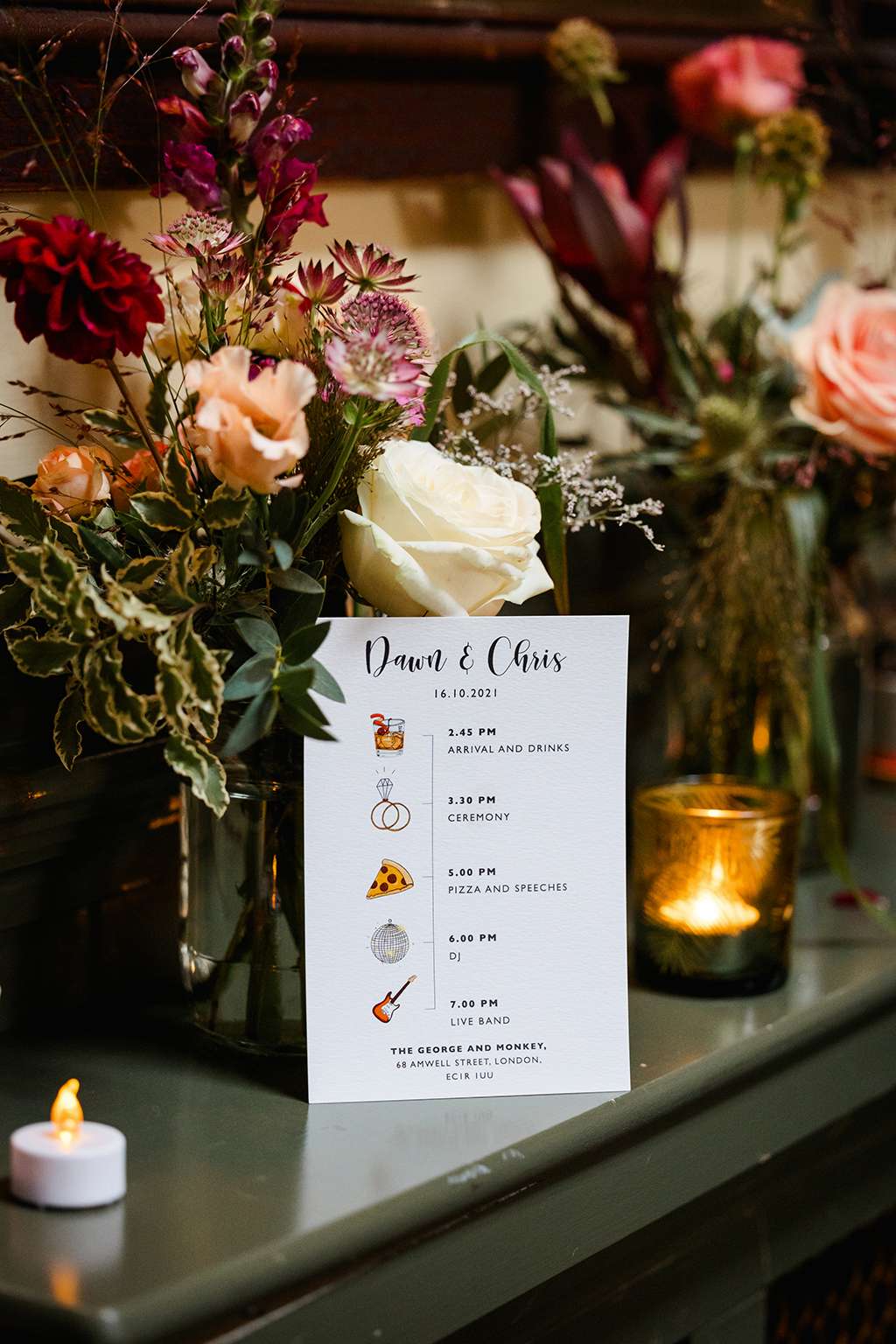 As the couple were never really sure that they were definitely having the wedding until they tested negative the day before, they found planning tumultuous at times but focused on party planning instead of people pleasing and soon found themselves actually enjoying the experience. "The only thing we would have changed is getting someone else in control of the timings," Dawn concluded. "We got caught up chatting and the schedule went out the window!"