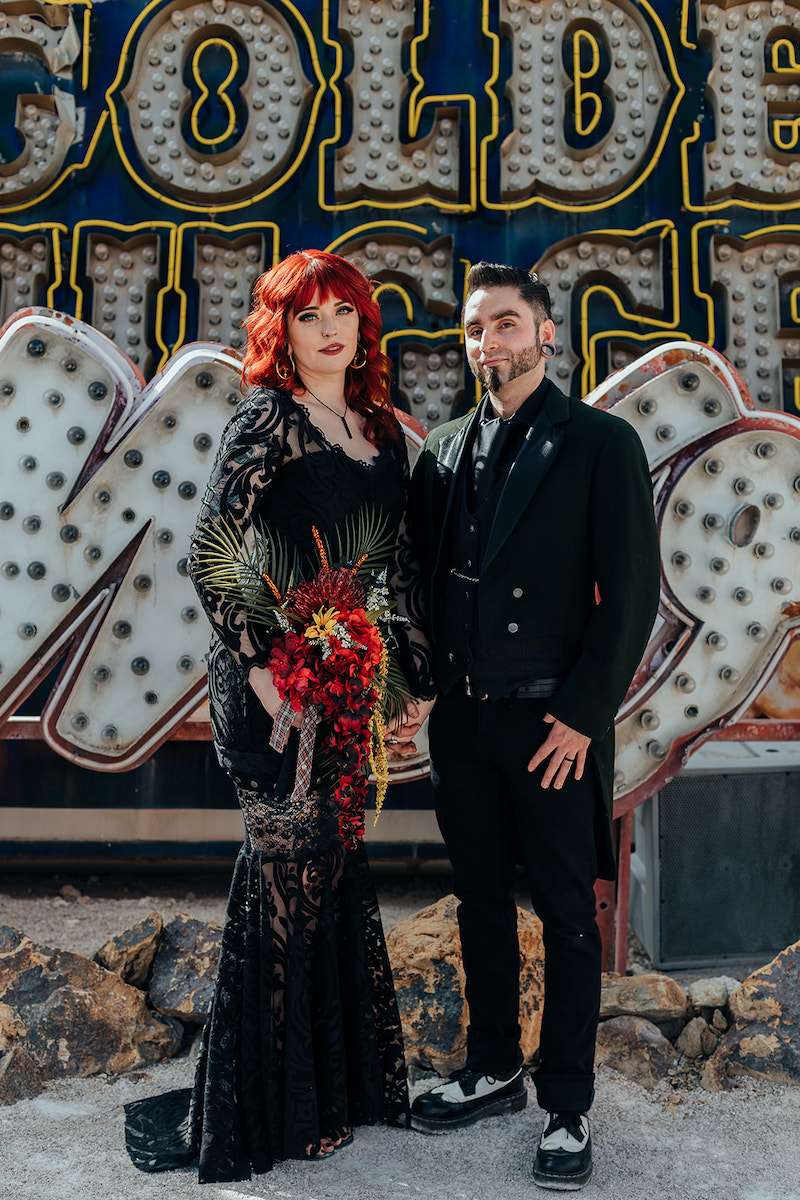 Kennedy and Mitch were set on a quick and simple elopement and they chose Las Vegas as the place to do it. Kennedy told us, "No vows, no music, just us, Breena our officiant, Brandi our photographer and all our family and friends on livestream."
They chose The Neon Museum in for their ceremony, a gorgeous venue with plenty of scope for Brandi to take some incredible shots. Vegas has so many spots for epic photos, and the couple were keen to get to as many as possible.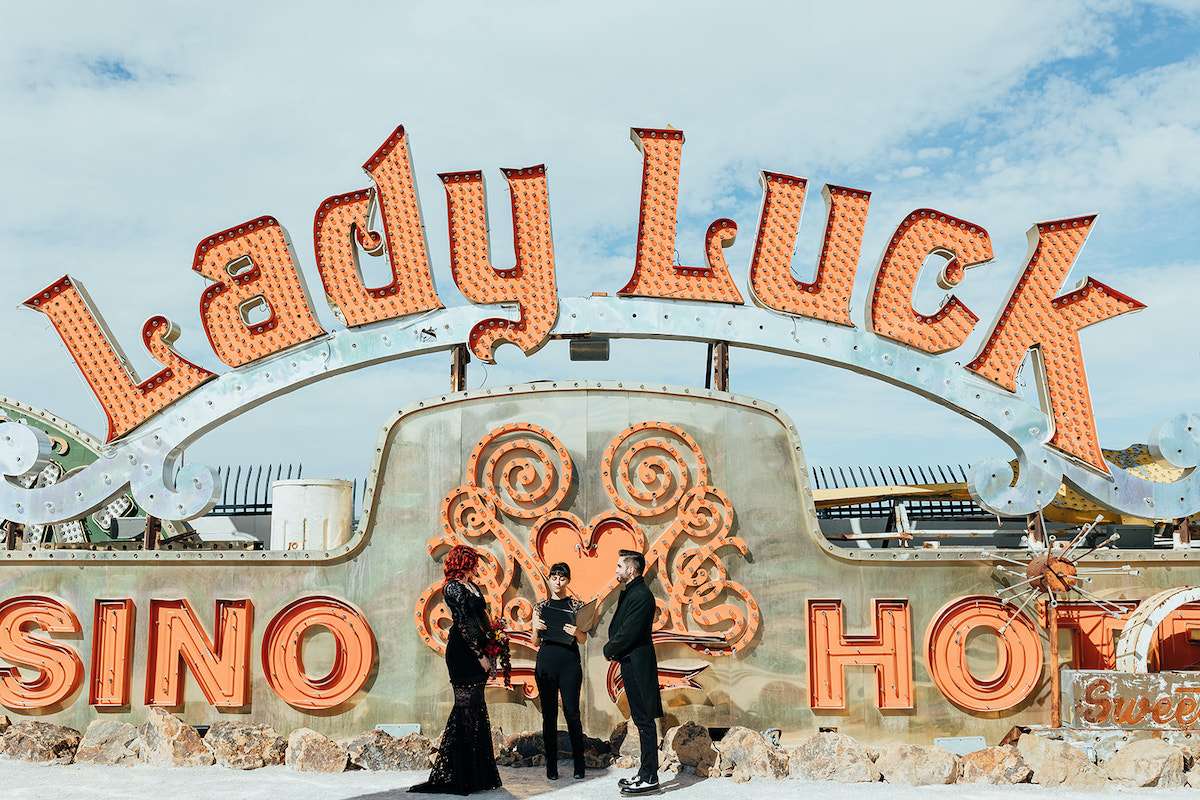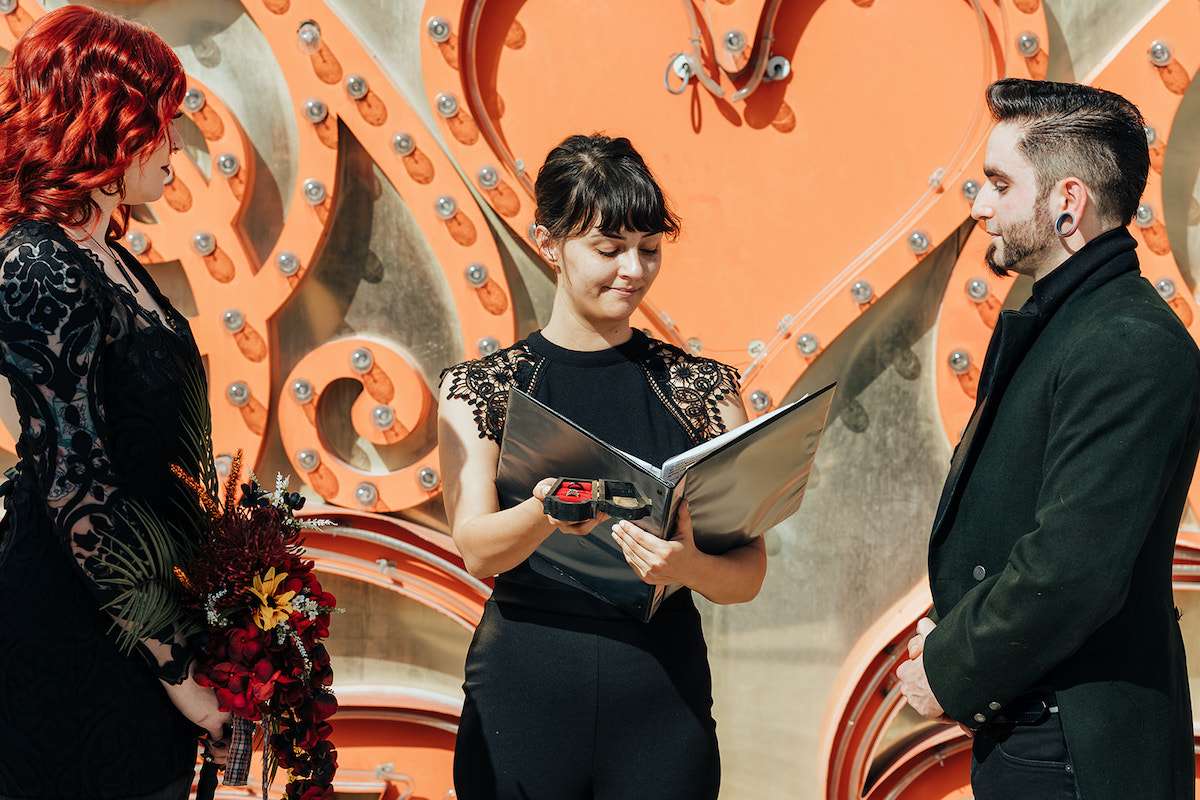 The couple did their day completely their own way, citing their theme as 'The Addams Family meets Rockabilly' with a DIY coffin ring box and fake flowers from the craft store to create a bouquet. Kennedy's ring was her Great Aunt's and they celebrated with pizza afterwards.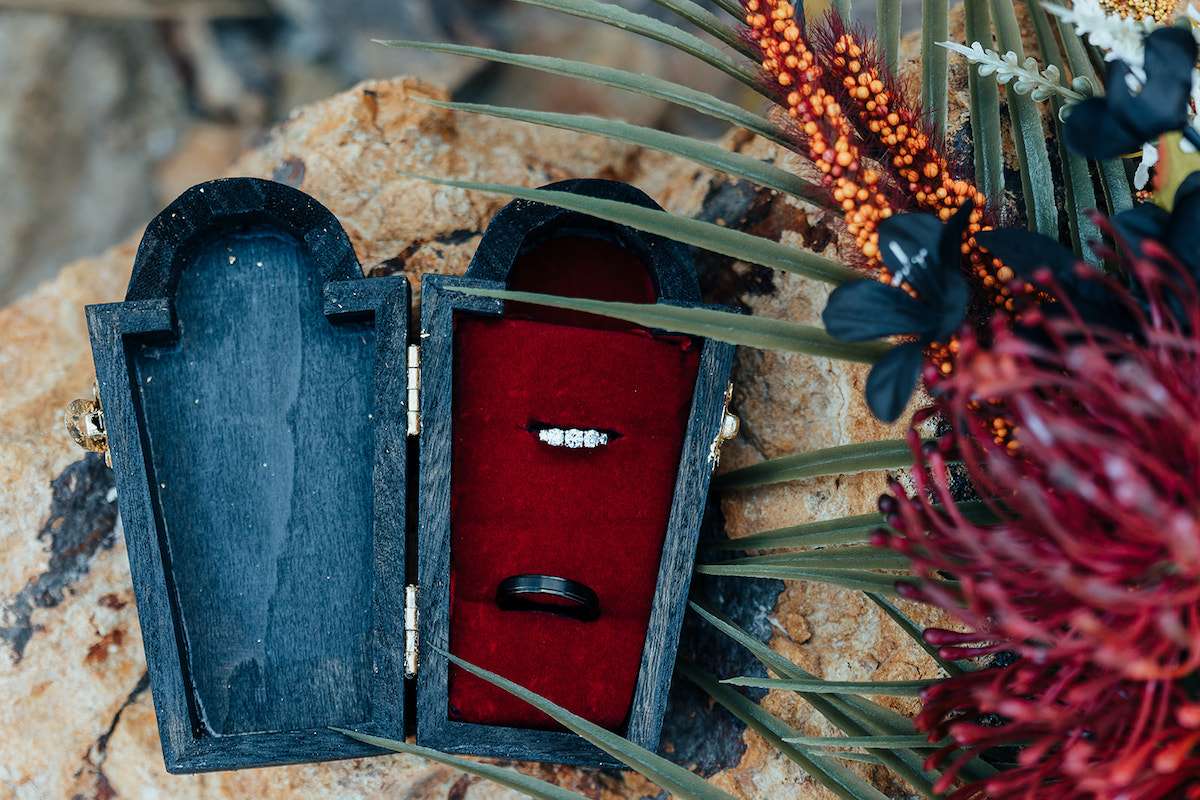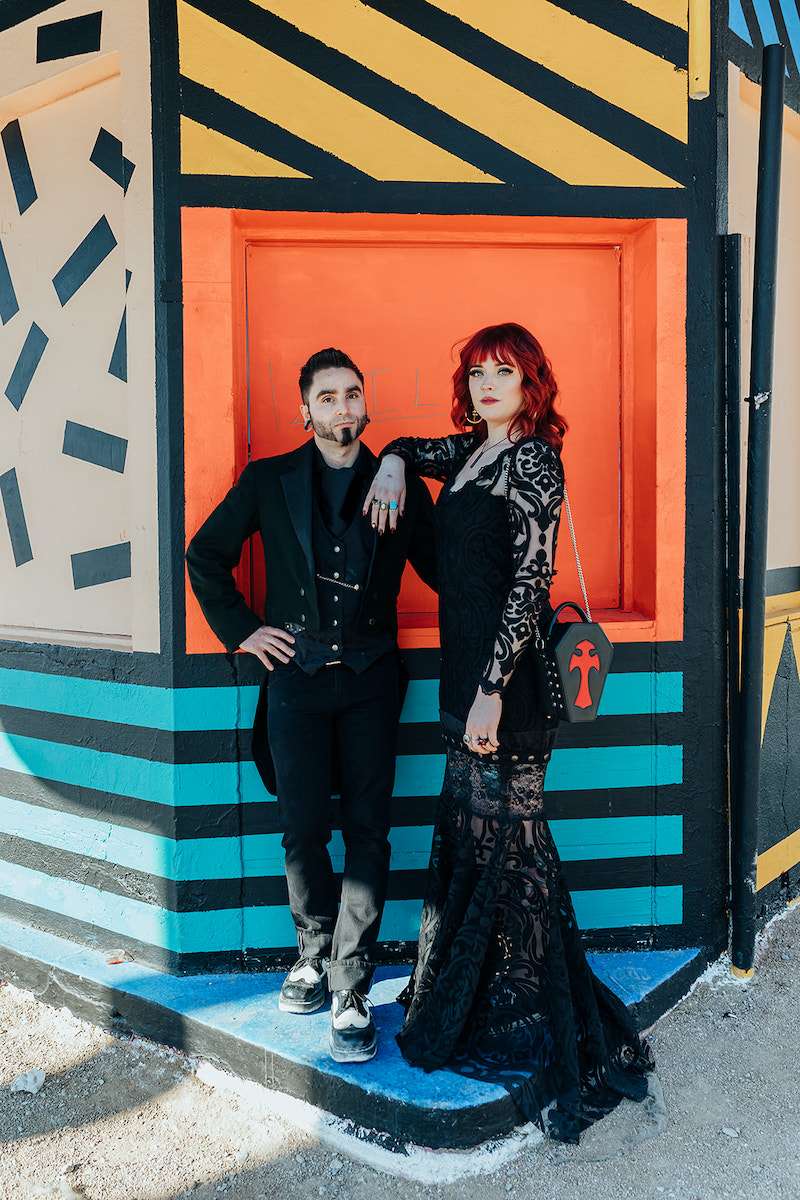 Planning an elopement may seem like an easy option, however Kennedy told us, "I wish I'd known how much stuff there is to figure out. I'm terrible at planning and always leave things to the last minute so with this I really needed to figure stuff out! But I'm happy with everything and how it went. I wouldn't change a thing!"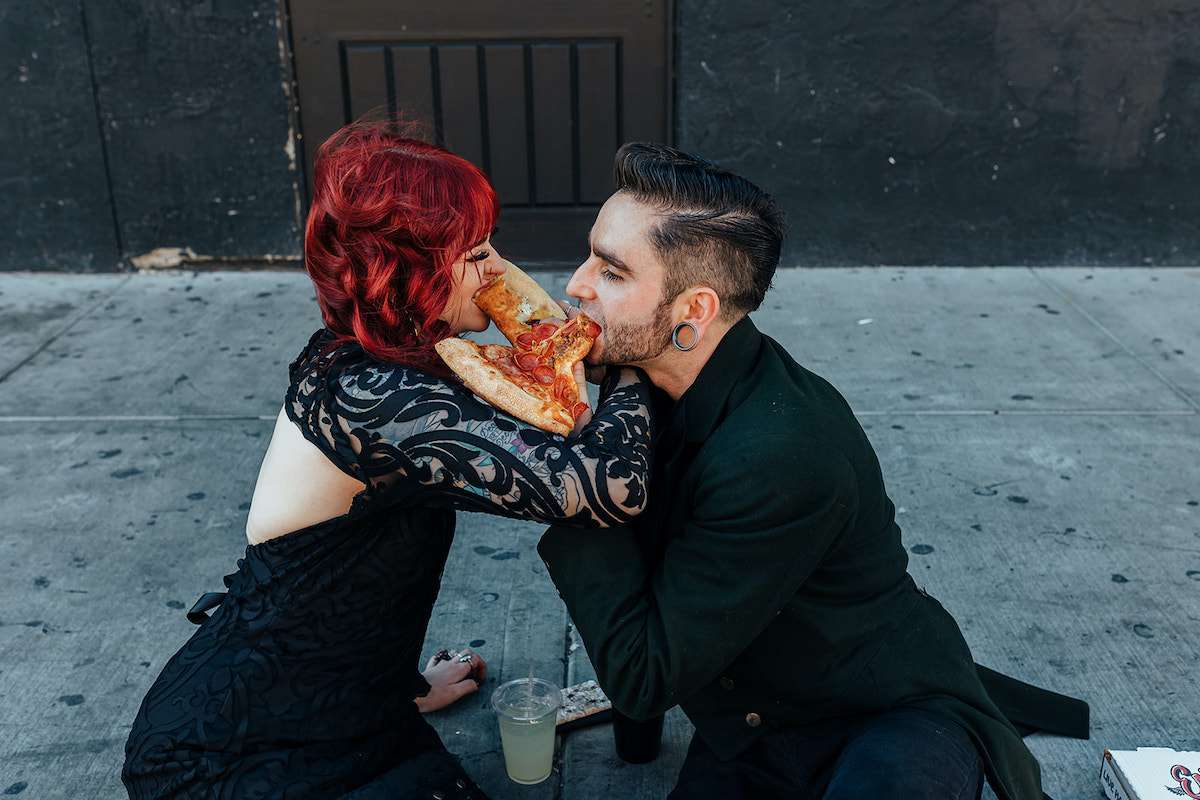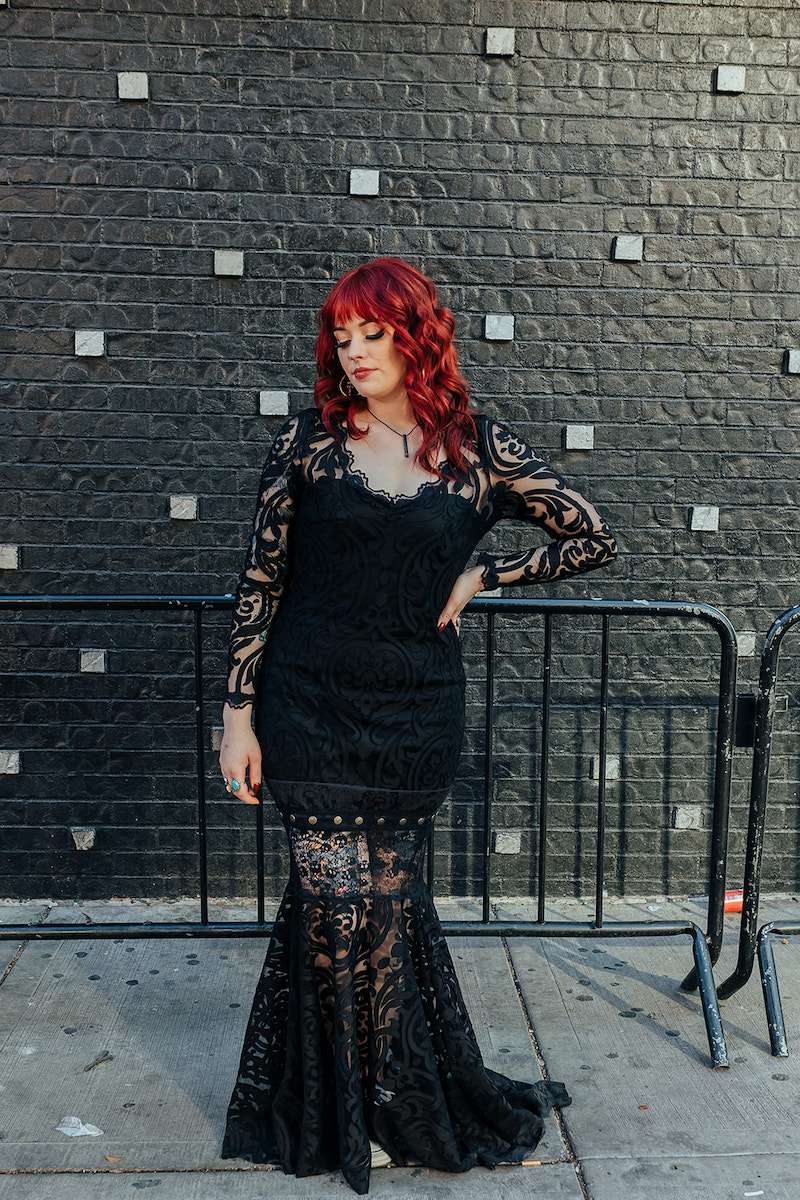 "As cheesy as it sounds, my favourite part of the wedding was saying 'I Do', Kennedy told us. "We just did our own thing! I'd highly recommend it, do what you two want and don't be pressured into anything by your family. This is your day. Make it your own."