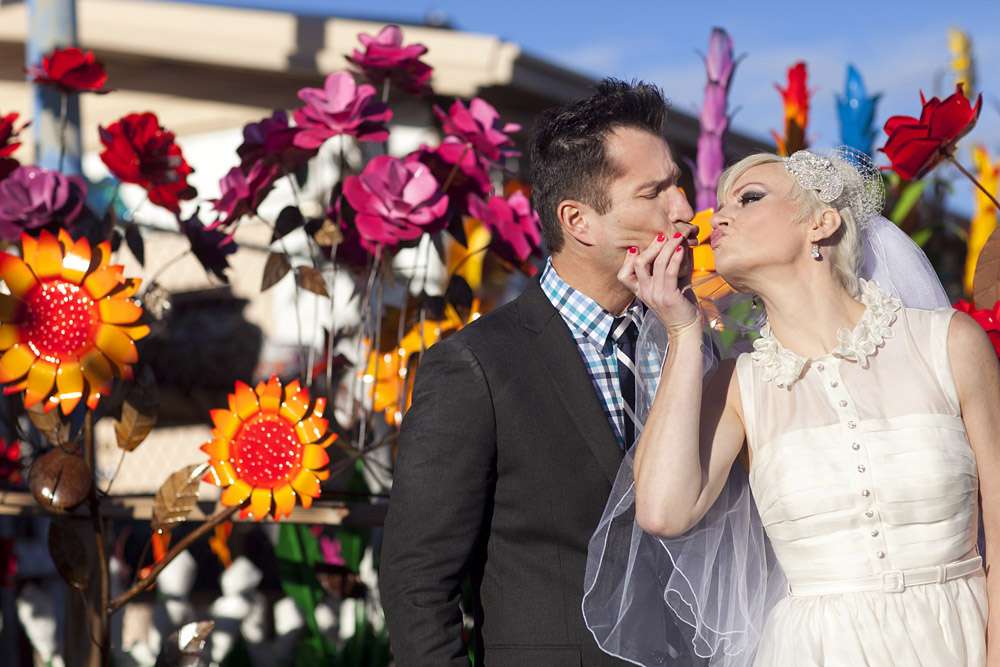 Erik & Brooke travelled from California to get married by Elvis at a wedding chapel in downtown Las Vegas (not photographed). After they sealed the deal, wedding photographer Laura of Top Banana Photography arrived to document a post-ceremony photo adventure. They firstly had shots taken around the downtown area, followed by Boulder City and finally the Hoover Dam.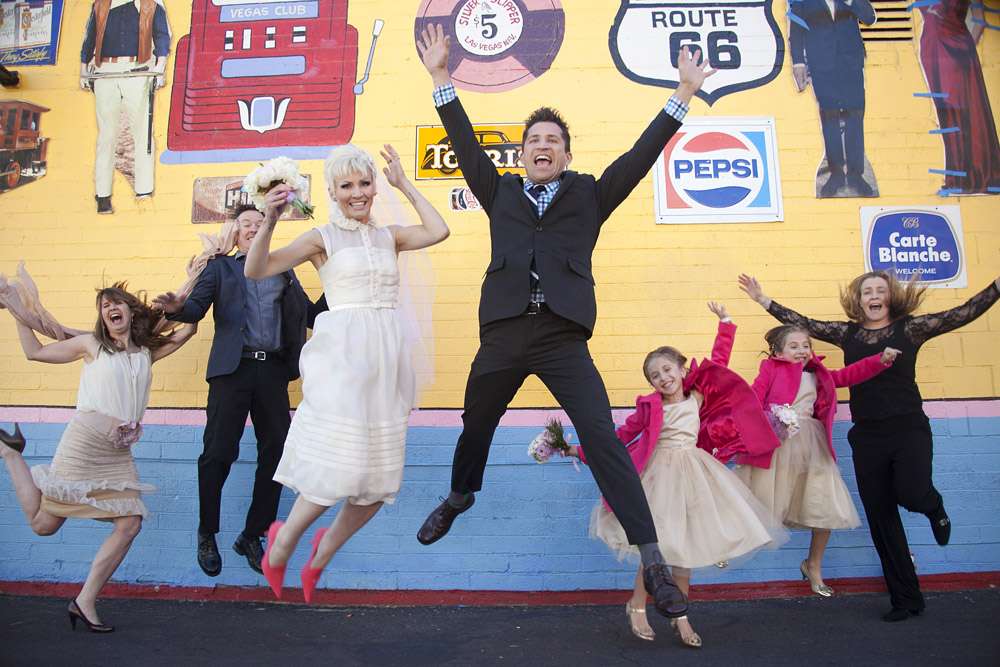 "The type of couple that decides to get married in a wedding chapel is generally carefree and fun-loving; Brooke & Erik fit the bill perfectly". wrote Laura. "I almost shrieked with excitement when I found out they had brought along Harold, the garden gnome from their yard. They also incorporated colorful sunglasses and bubbles to blow as additional props. We had decided on a few locations beforehand, but ultimately, we let serendipity be our guide."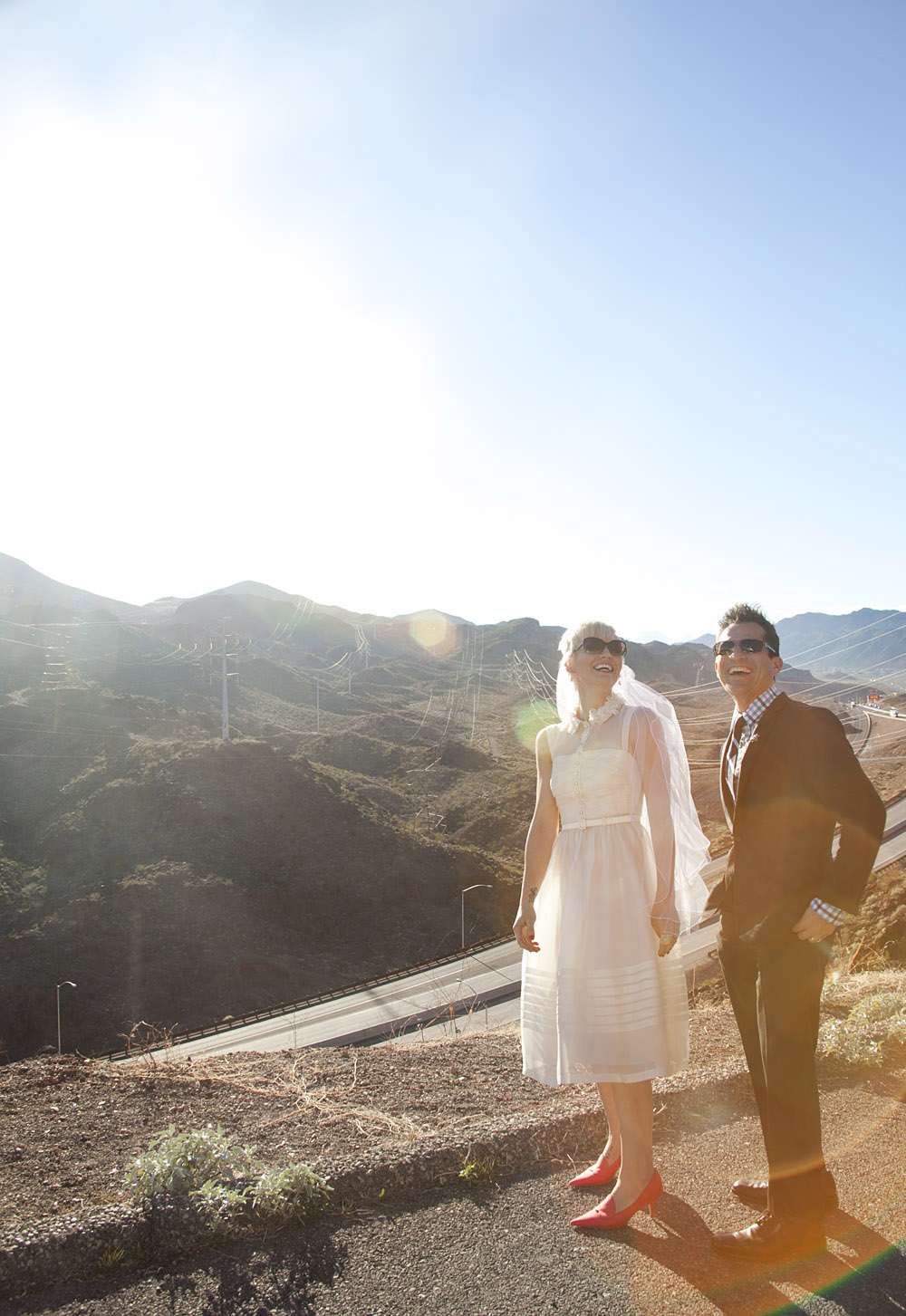 "We began right outside the wedding chapel and the immediate downtown vicinity. Afterwards  we hopped in the car and travelled to Boulder City, a charming small town right outside of Vegas. We finished off around the historic Hoover Dam where bus loads of tourists whizzed by. The time flew by and when it was time to wrap up our photo adventure, we were all thrilled about the magical photographs we had just created. Definitely one of my favorite ever weddings."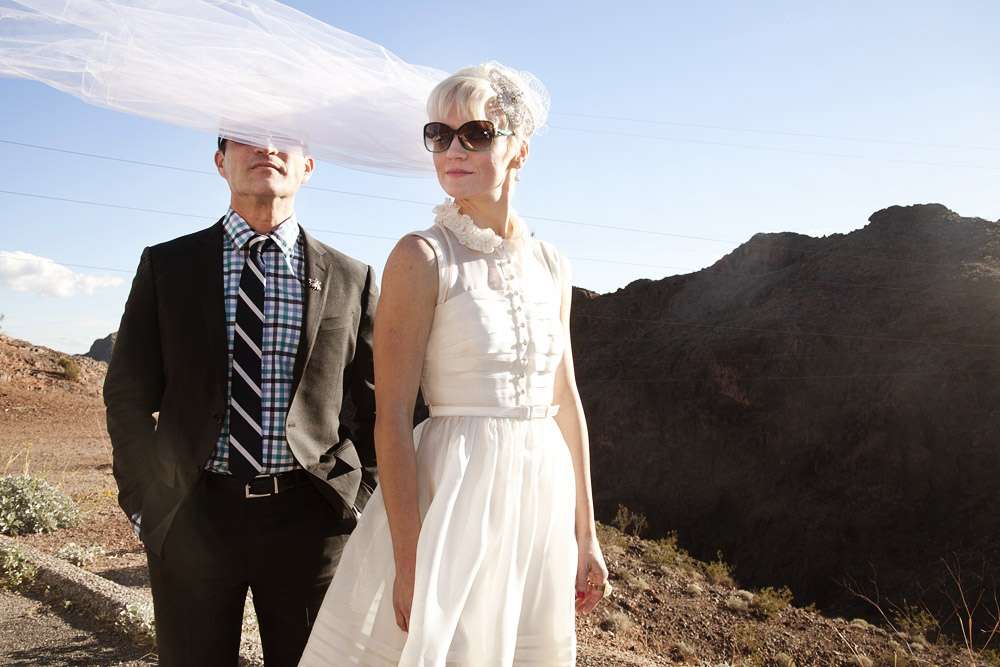 So fun! Thanks to Erik & Brooke for sharing their day with us today.