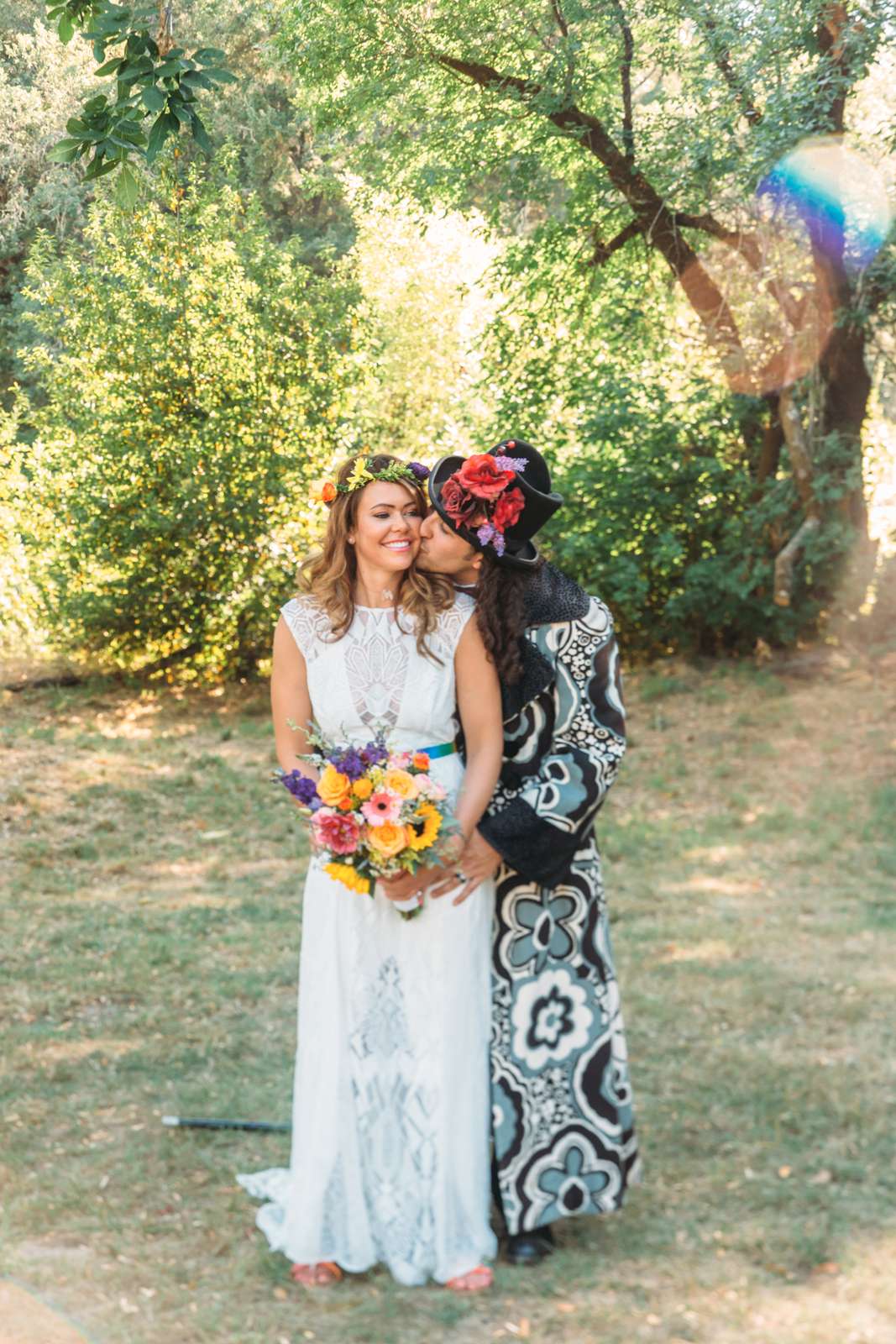 This wedding oh so perfectly merged the modern festival wedding trend with the 1960s hippie aesthetic. Kristel and Joe chose Black Oak Ranch as their venue, which is widely considered to be America's longest running hippie commune. It is also known for it's involvement in music and politics over the years, including serving breakfast in bed for 400,000 people at Woodstock!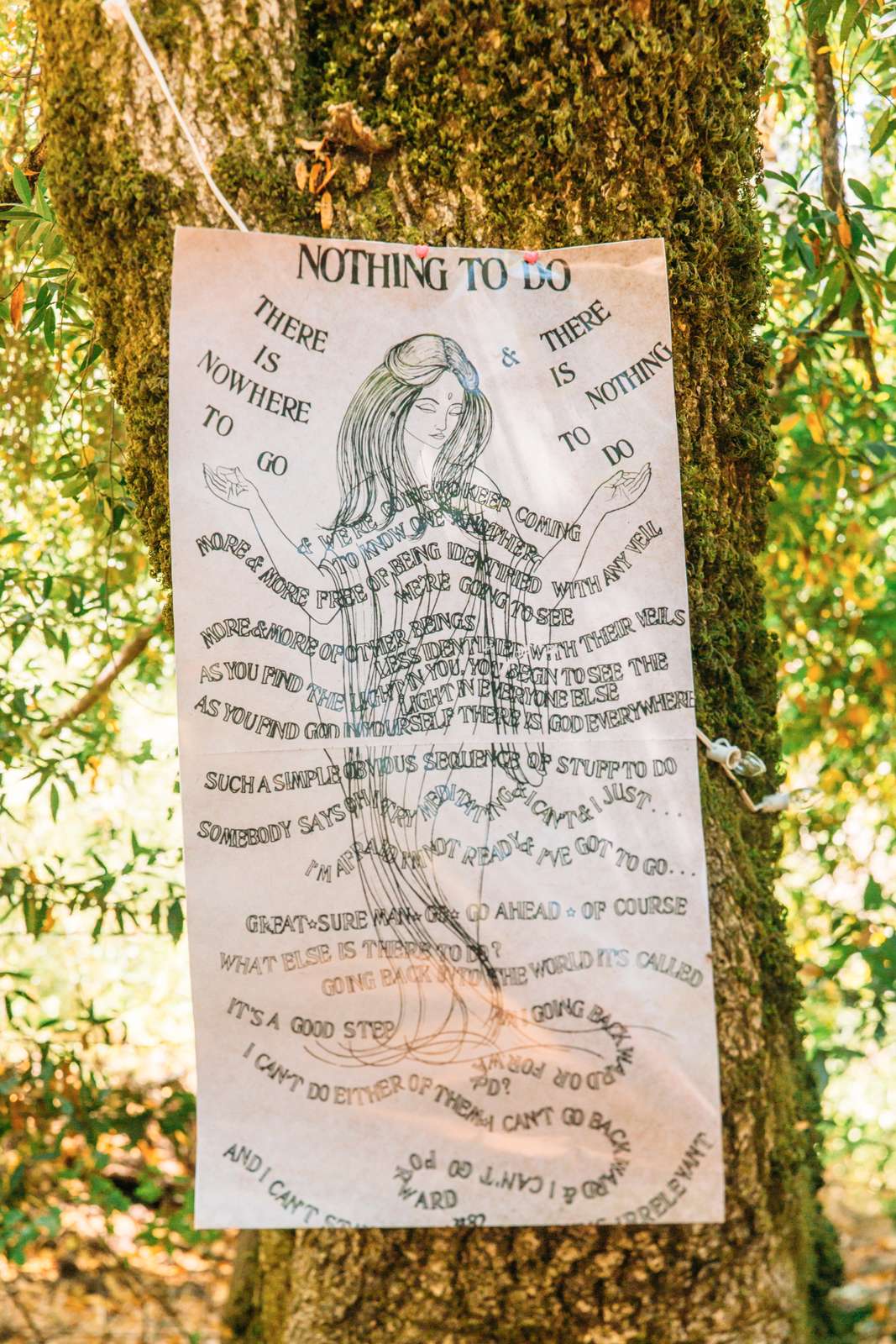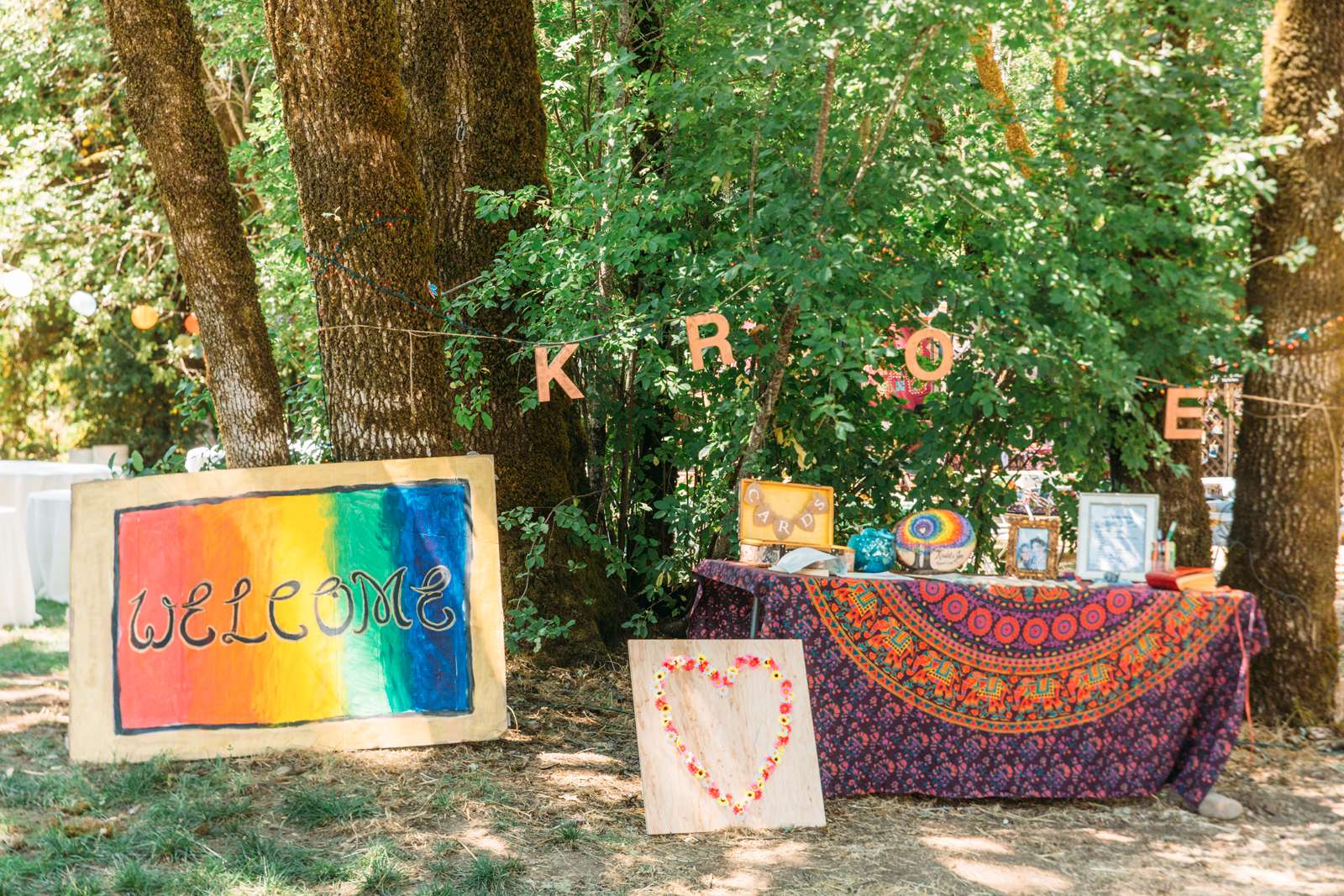 "Black Oak Ranch has been home to hog farm hippie commune for almost 30 years", the bride told us. "Over the years [they have] hosted many festivals and gatherings, including Camp Winnarainbow and The Hog Farm Pignic. It was the only place we wanted to have our wedding."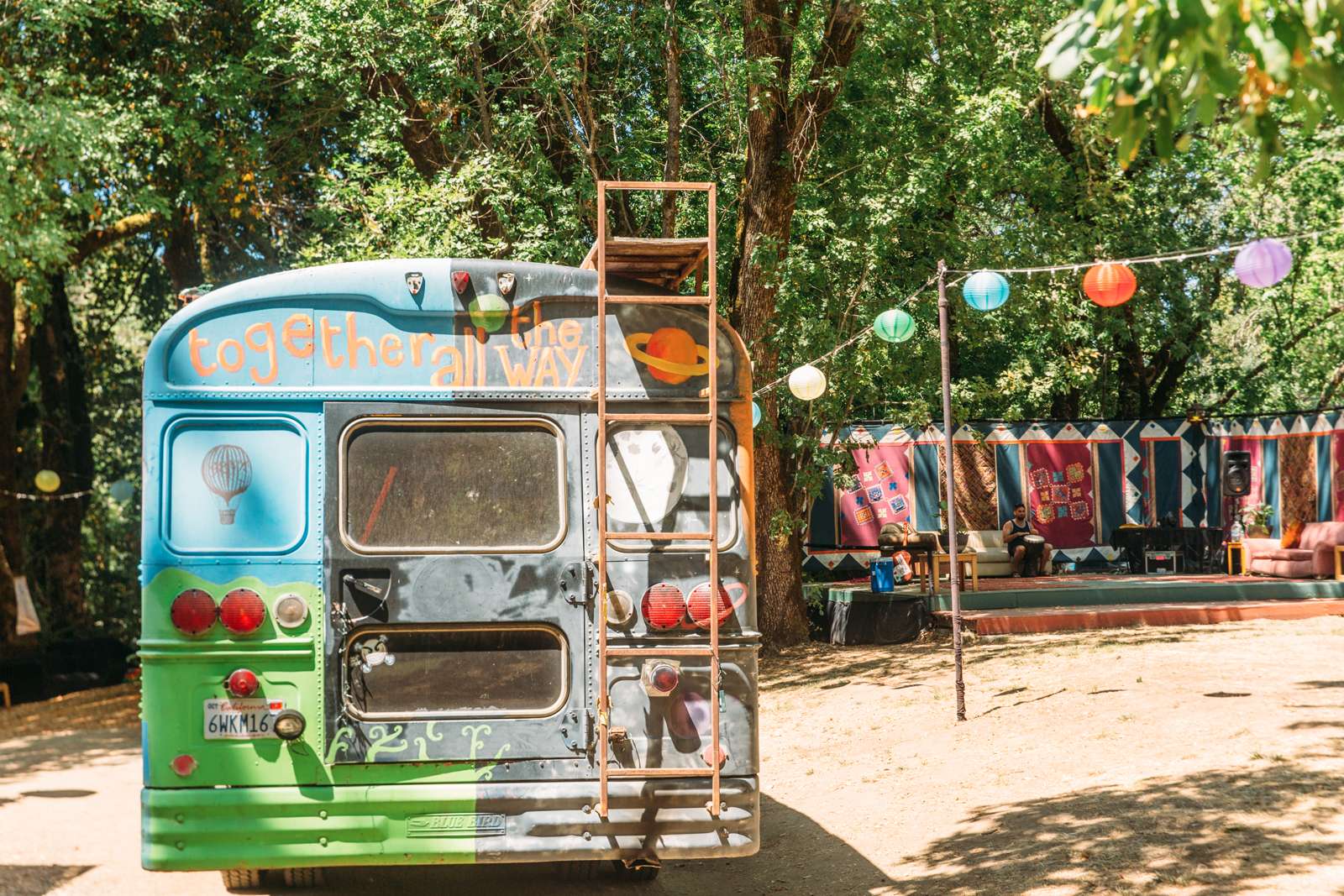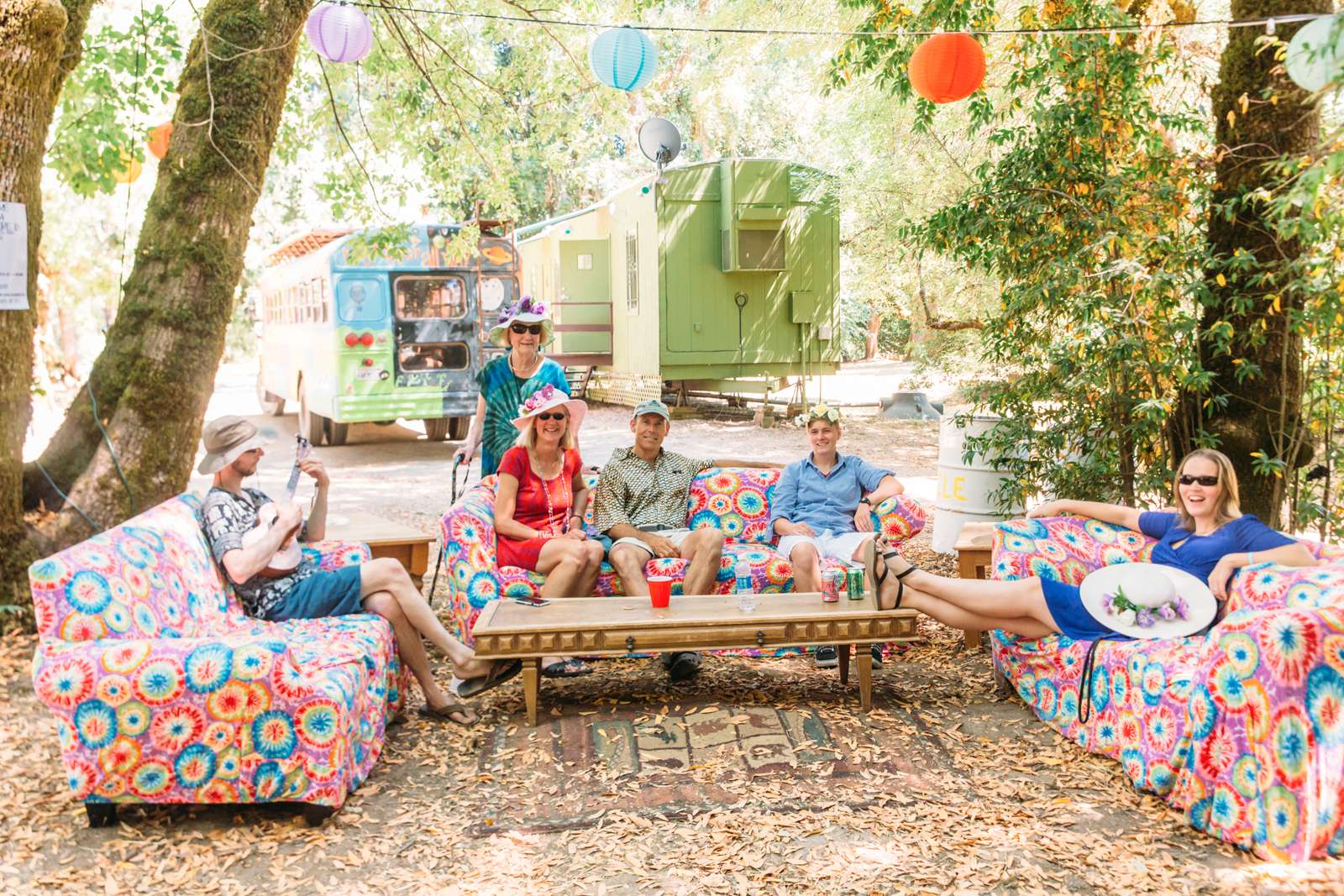 "The Summer of Love sprouted from the simple intention to unite people in the name of connection and love, and centred around an event on the polo fields of Golden Gate Park in San Francisco (we also live in the Bay Area)", she continued when we asked about their theme. "To us, the Summer of Love represents free expression, love, peace, activism and the freedom to explore our consciousness. We hoped guests would come away from this weekend refreshed and inspired, and held the intention through the weekend may all beings be happy, peaceful and free."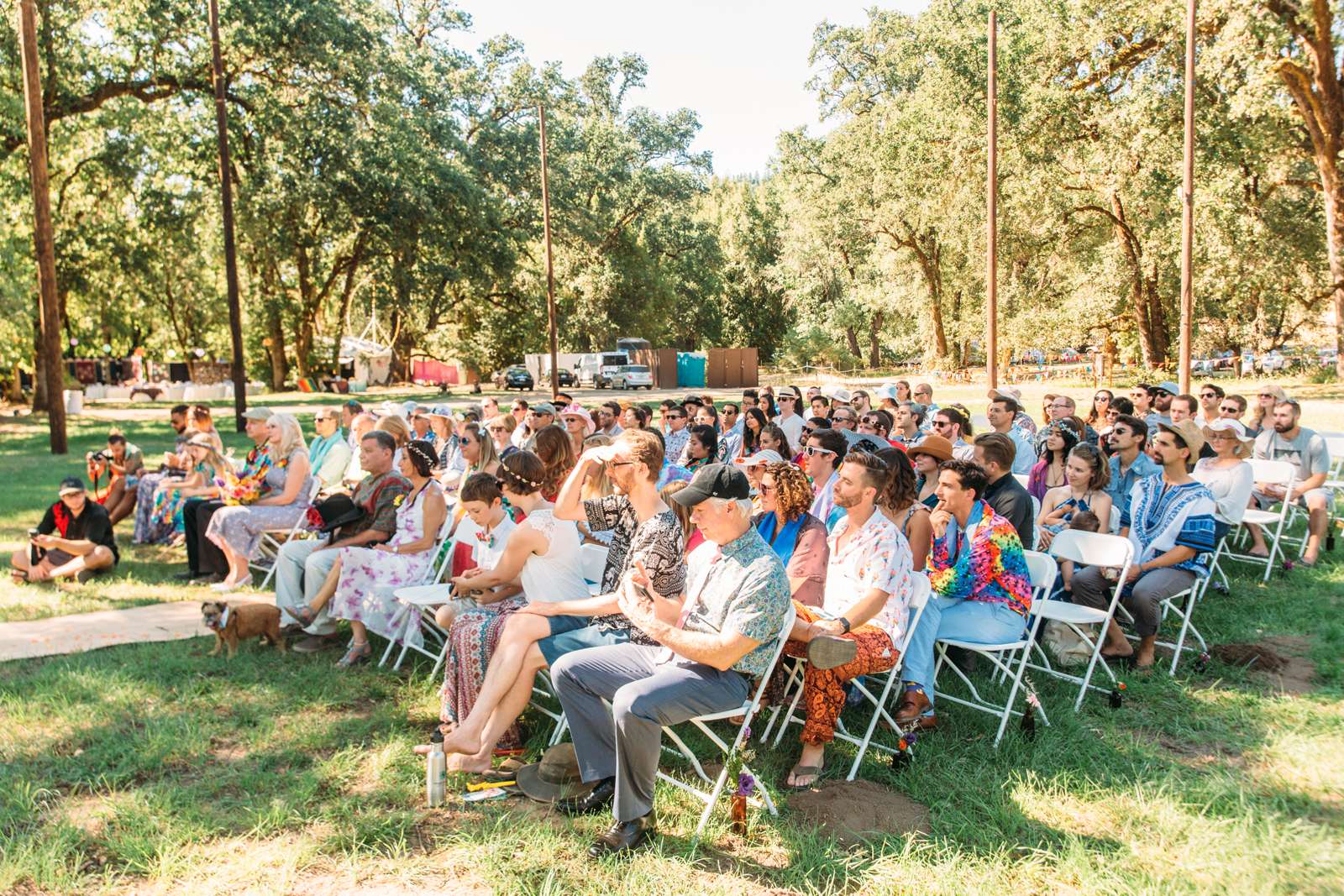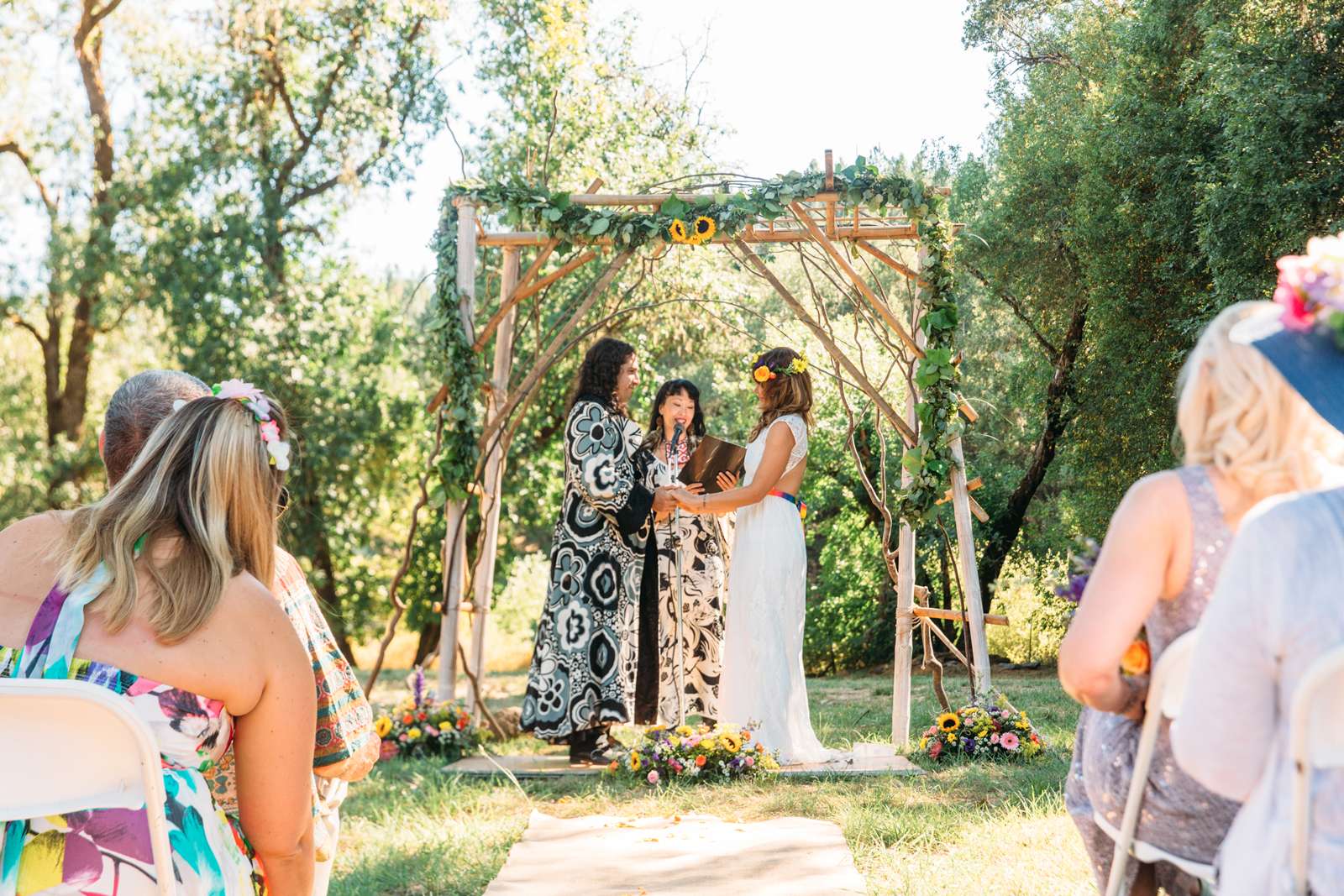 "We built a festival inspired wedding (we are avid Burning Man attendees, we even had a spiritual wedding ceremony at Burning Man in 2015) from the ground up at Black Oak Ranch, home to the Hog Farm hippie commune, even bringing in toilets! We didn't want anything cookie cutter at our wedding, and the entire event was a labour of love. All of our vendors had a connection to us in some way."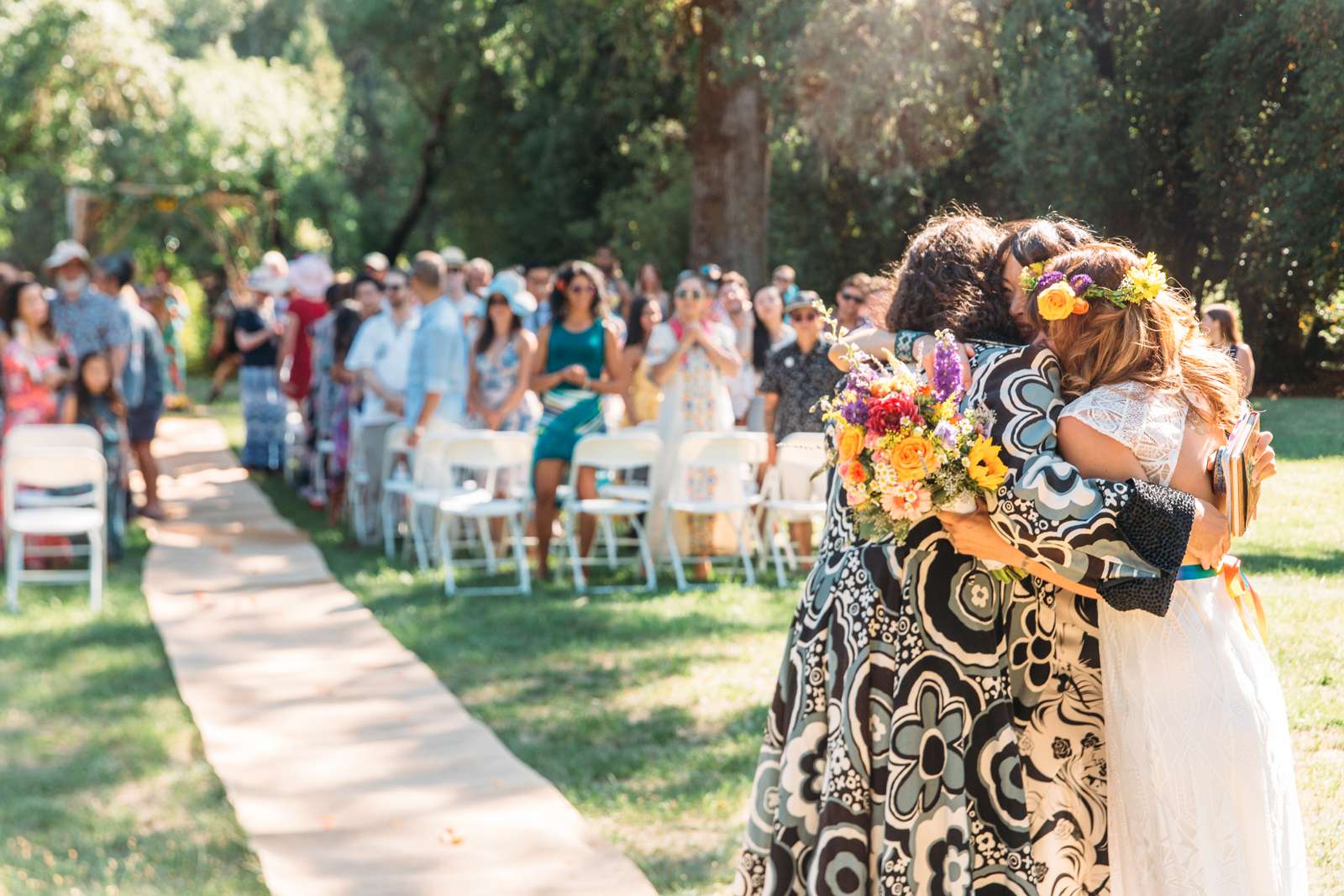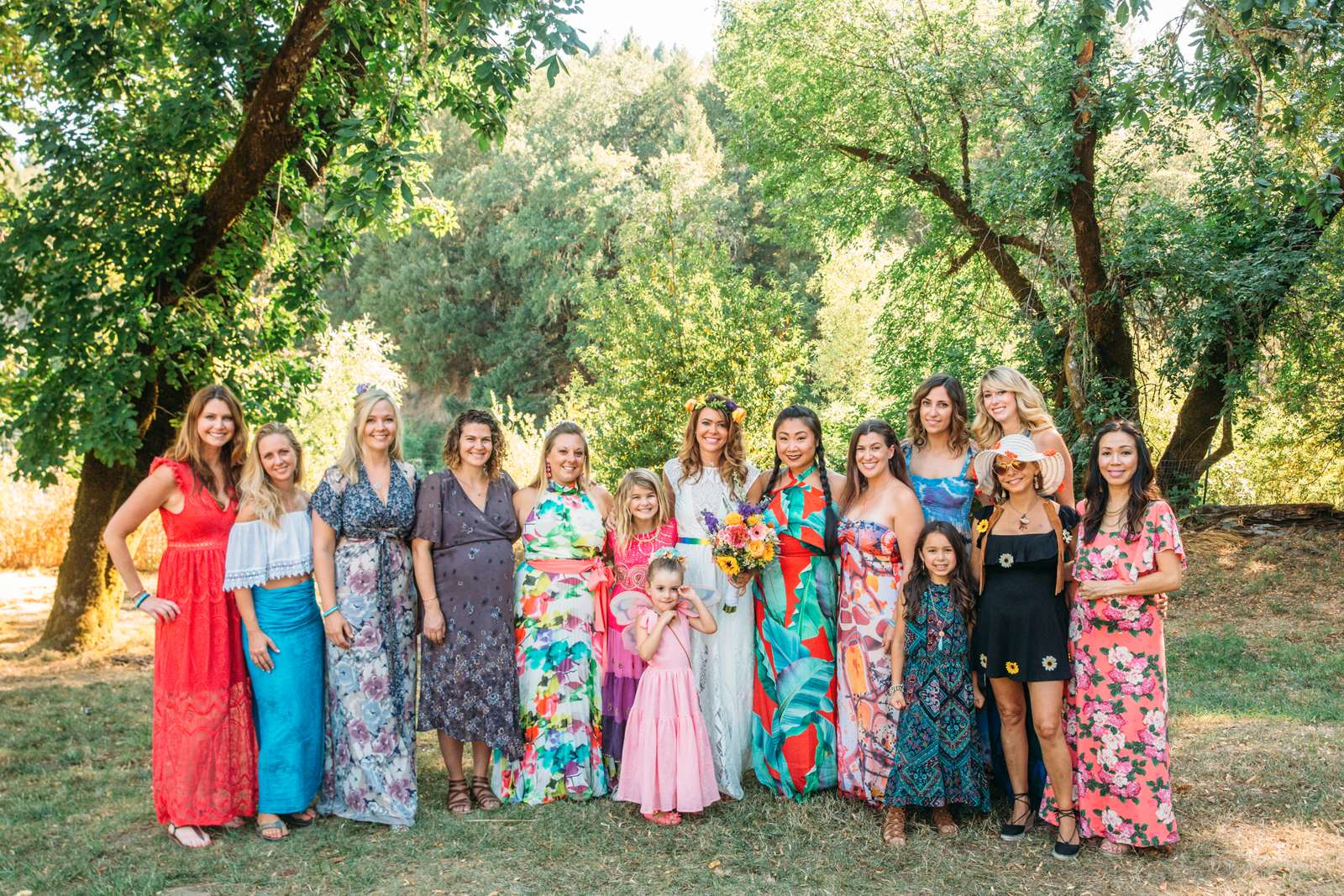 "One of the original founders of Black Oak Ranch/Hog Farm is a mentor of mine, our wedding planner was a good friend that I used to waitress with about a decade before we got married and she brought her dear friends to do our flowers, my hair and make-up, and work as bar staff and general support, creating a really close knit and family vibe. Her husband was also technical support and our amazing DJ! My aunt made our rose water and pistachio wedding cake, a friend who works in the wine business helped us choose our wine list. Reem's California is a business that we find really inspiring and were so excited that they agreed to cater our wedding. We knew they were the right vendor when my Lebanese mother-in-law, who is an AMAZING cook and not easily impressed, came to the tasting and raved about the food."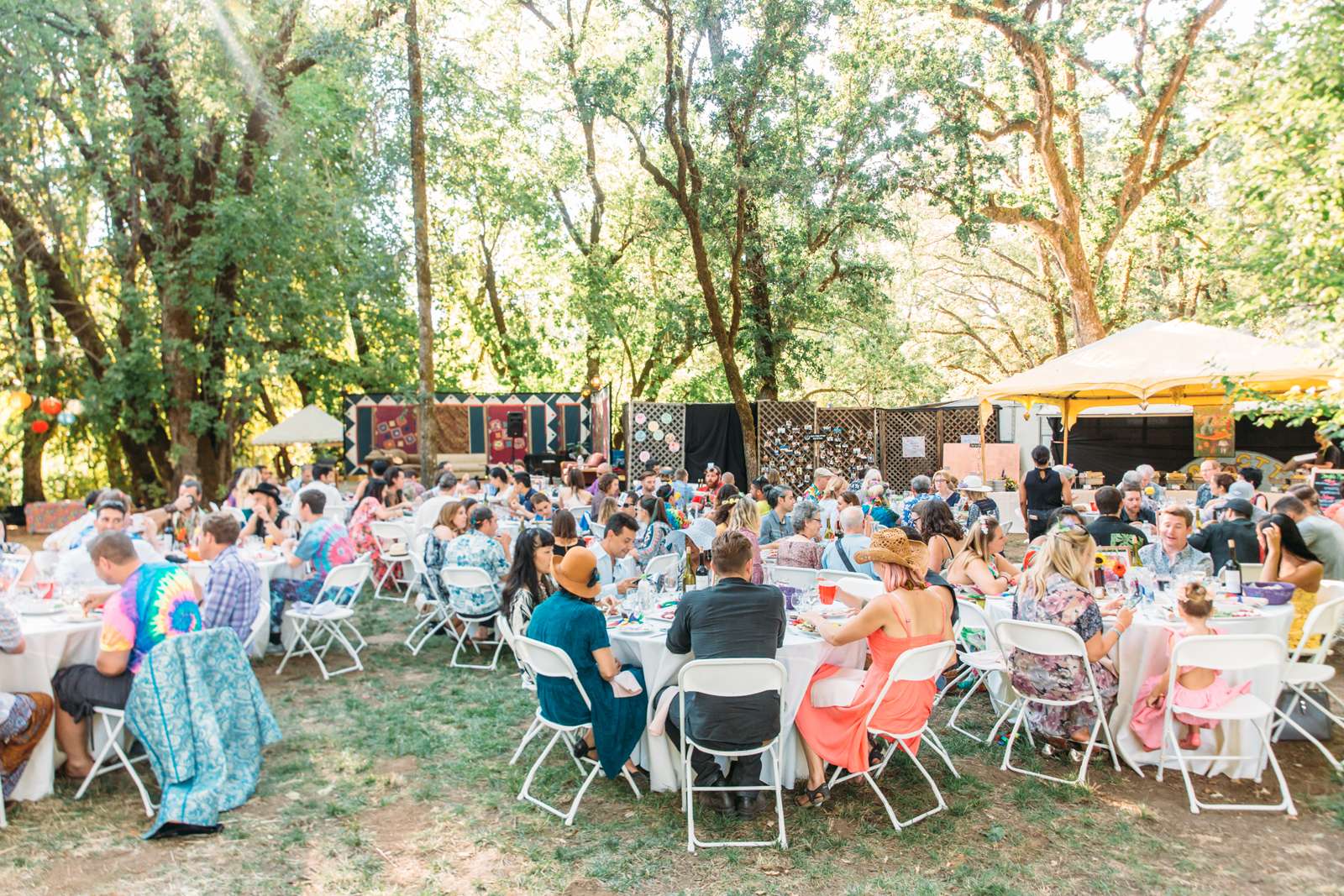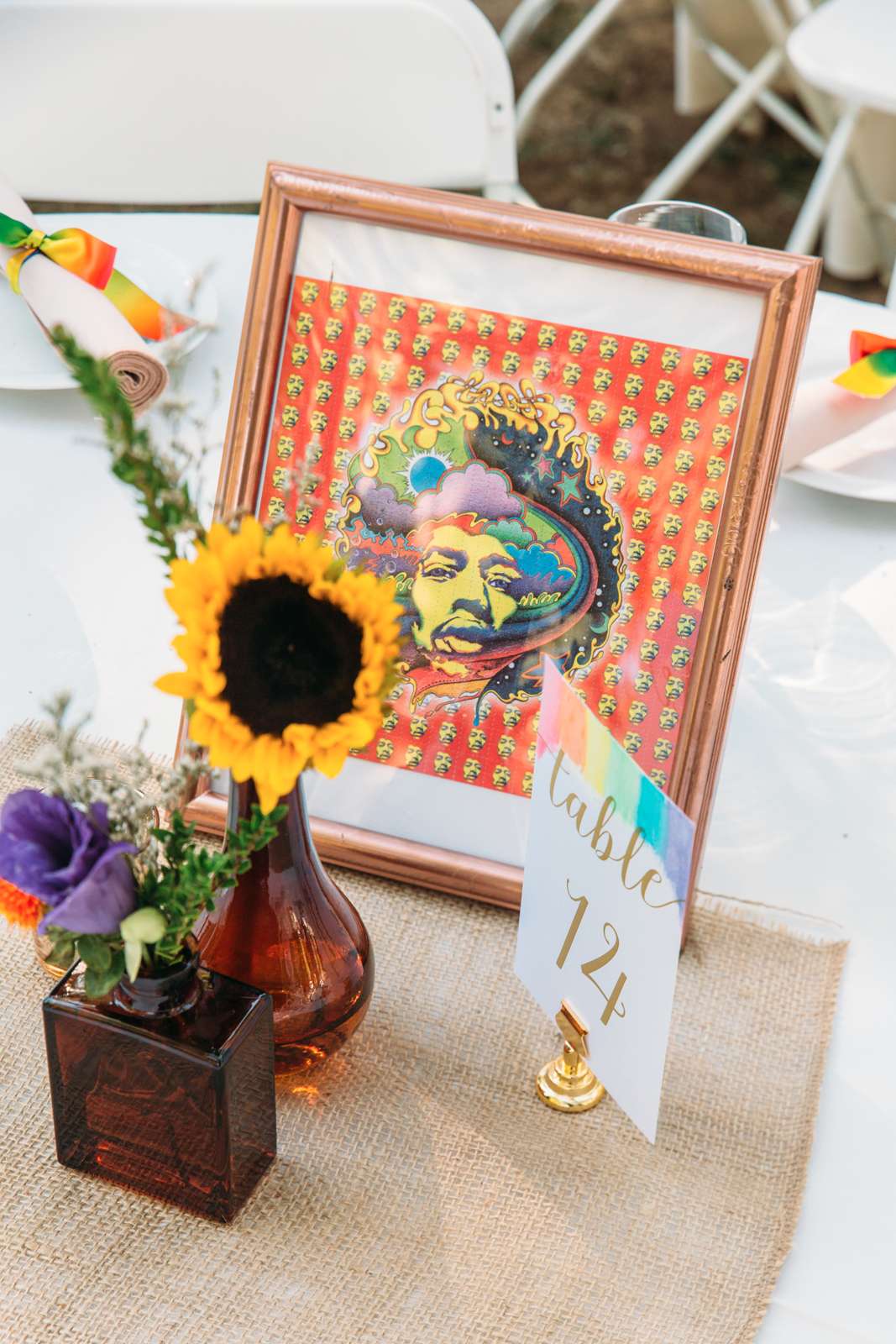 They hosted guests on the ranch for two days of camping, swimming, and fun. They didn't want to just have a wedding, they wanted to put together an experience for their guests. Kristel continued, "At Full Circle Tea house, they could sip tea and enjoy intimate conversation. In our Altared Space, inspired by the temple at burning man, guests were invited to bring something for the community altar. This ritualised and contemplative altar space guests were invited to reflect on some of life's bigger questions concerning transience, meaning and love. Guests brought pictures of loved ones, statues of goddesses, crystals, poems, and flowers. The space was decorated with twinkly lights and had lectures by Alan Watts playing. For me, this brought a different dimension to our wedding. It felt very special to have a space to honour our lineages and ancestors, as well as a place to honour the sacred web that weaves all us together in connection."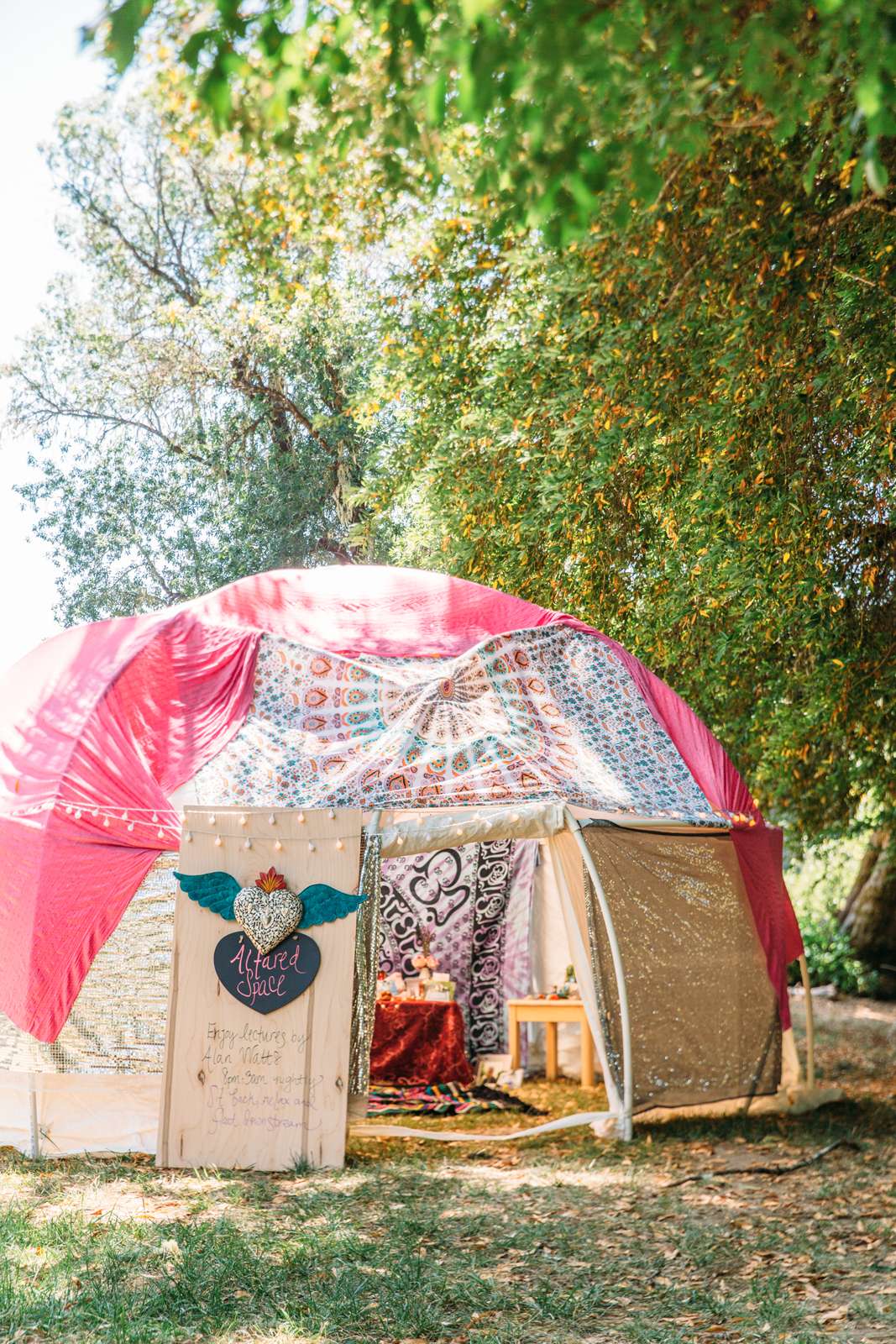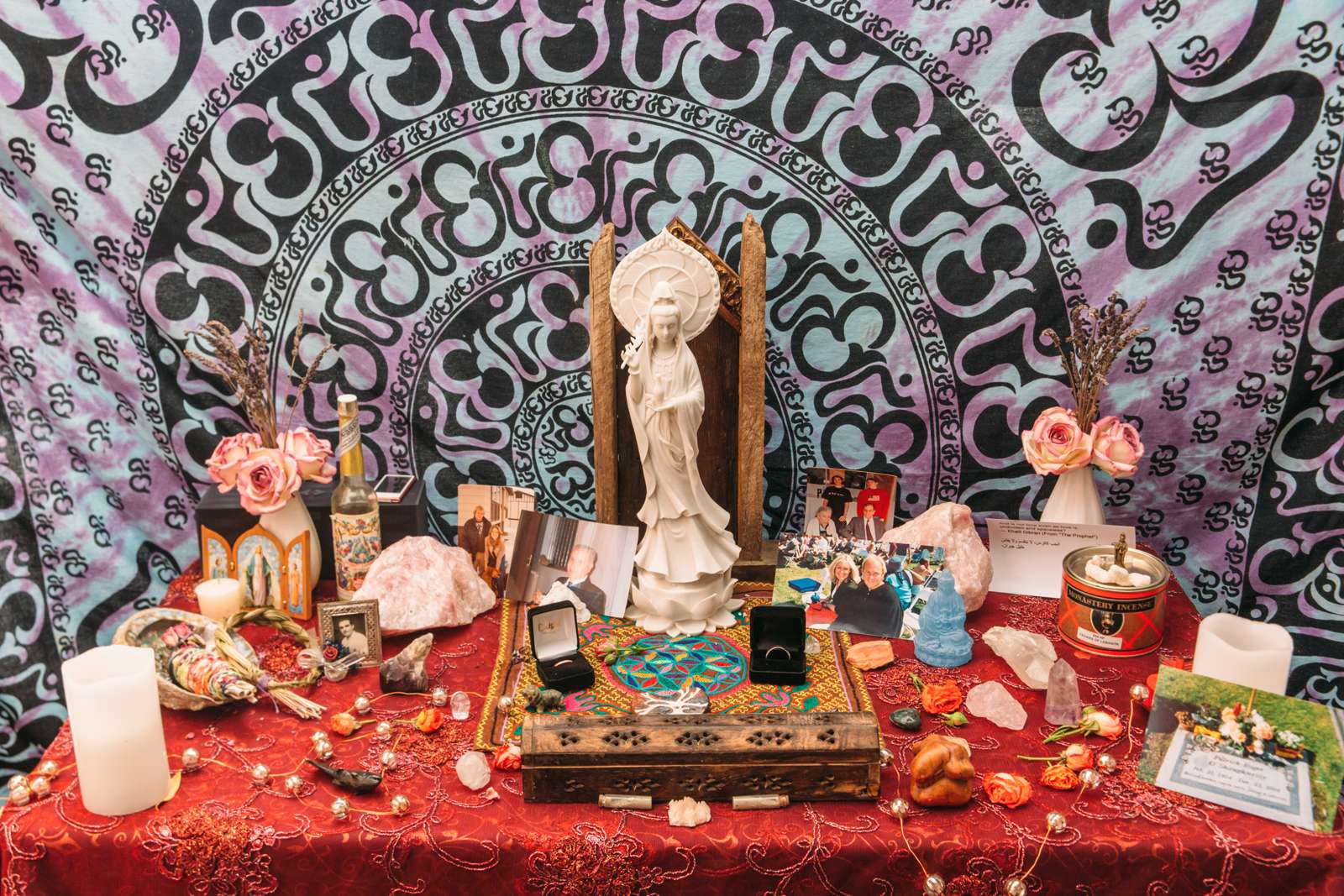 The ceremony itself was a really important part of the weekend, the couple arrived and walked down the aisle together. They were married by Kristel's meditation teacher and they wrote their own vows.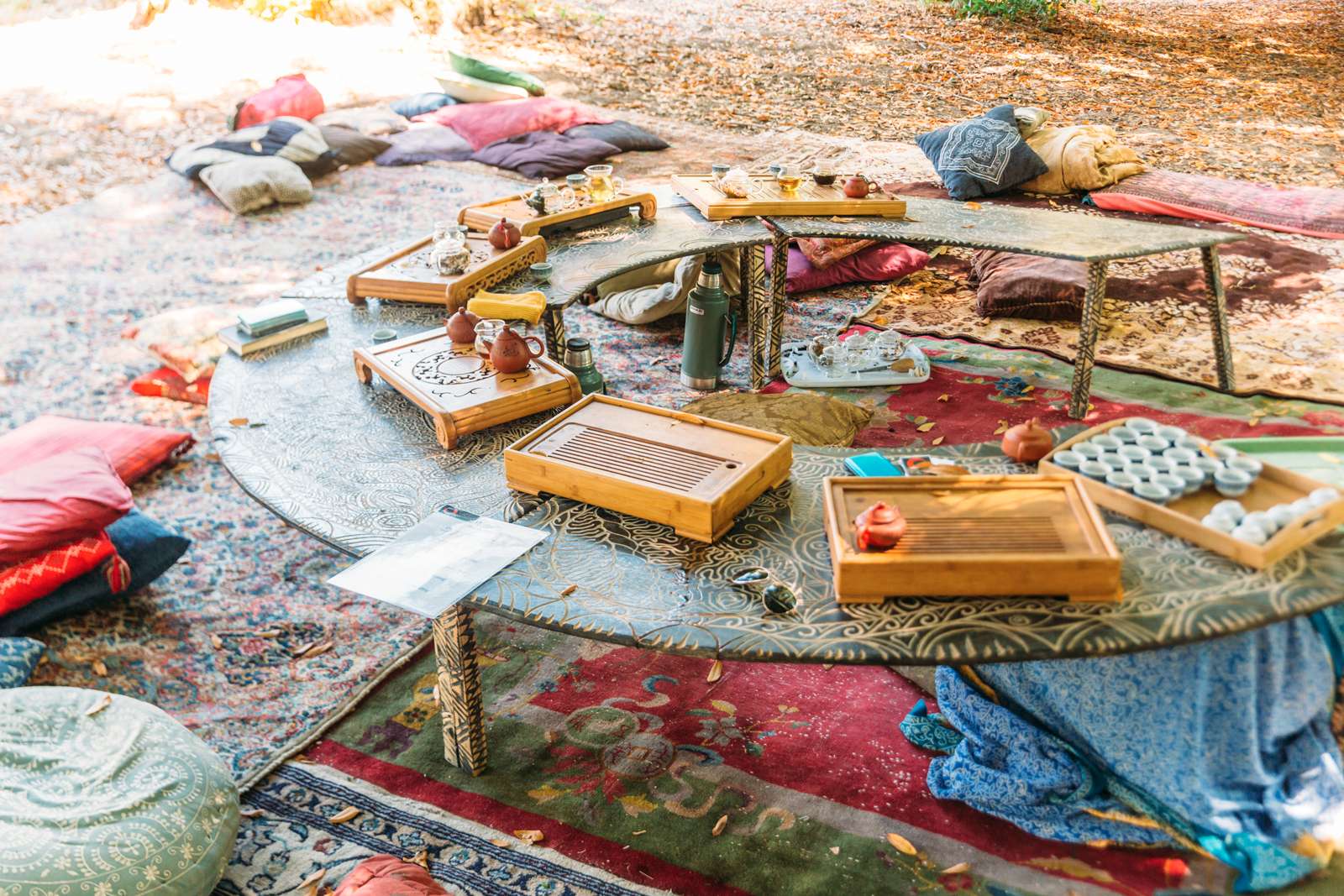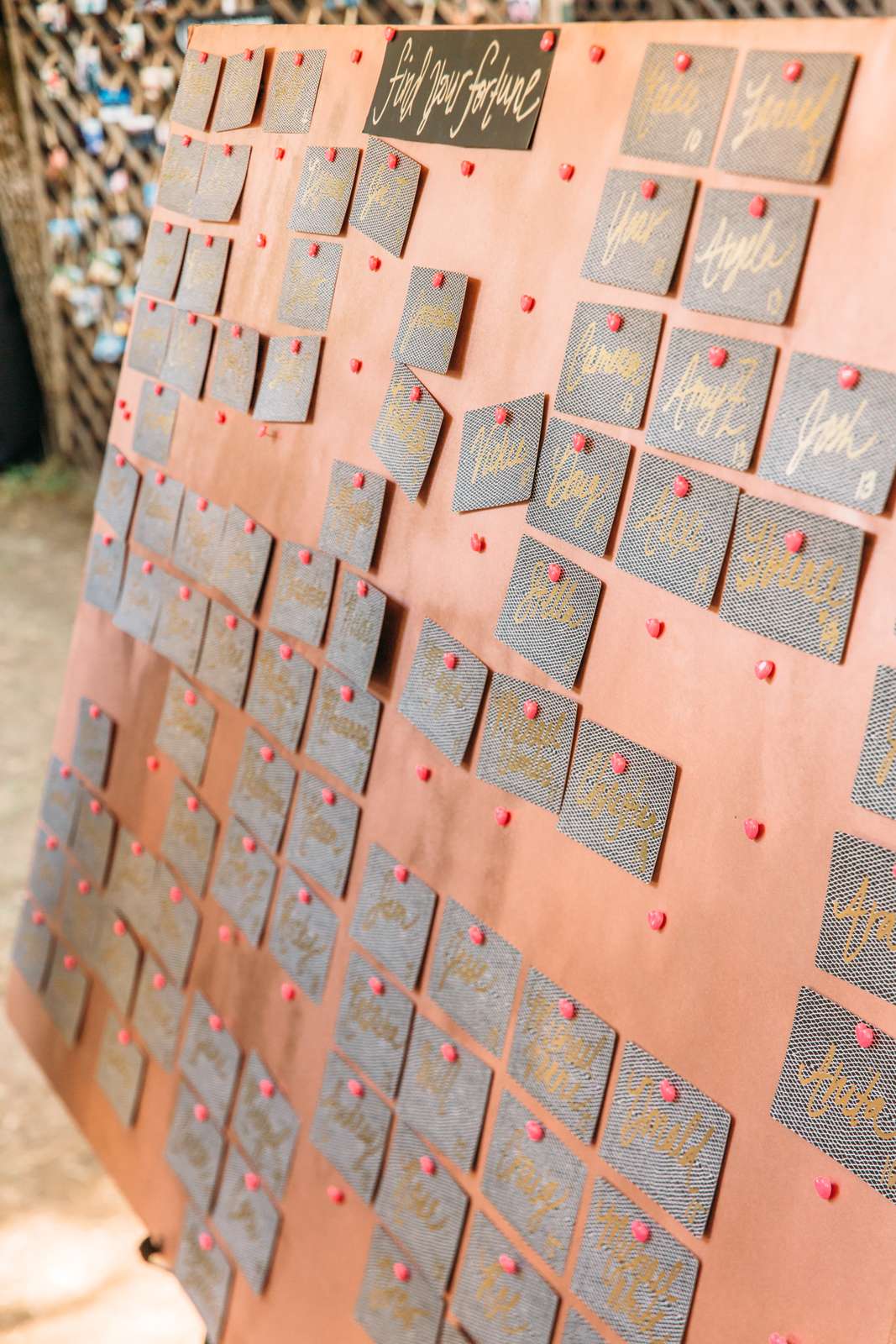 "I think what was significant for me was how supported and loved we felt during the day", she concluded. "An example of this was a after our ceremony, our wedding planner, knowing that I get very overwhelmed with big crowds as an introvert, made sure that we were whisked away to a quiet area. She brought us food and sat with us and helped me process some family related grief that was emerging amidst all the fun and festivities. I appreciated the way she gracefully let some less 'celebratory' or fun feelings emerge without judgement. I think that part is often minimised during weddings, the shadow stuff that comes up along with the celebrations. I felt so cared for and seen throughout the entire event, but that moment with just our wedding planner, her husband, and my new husband was so sweet and special, and highlighted our gratitude for the holy gift of friendship that we are so lucky to experience."