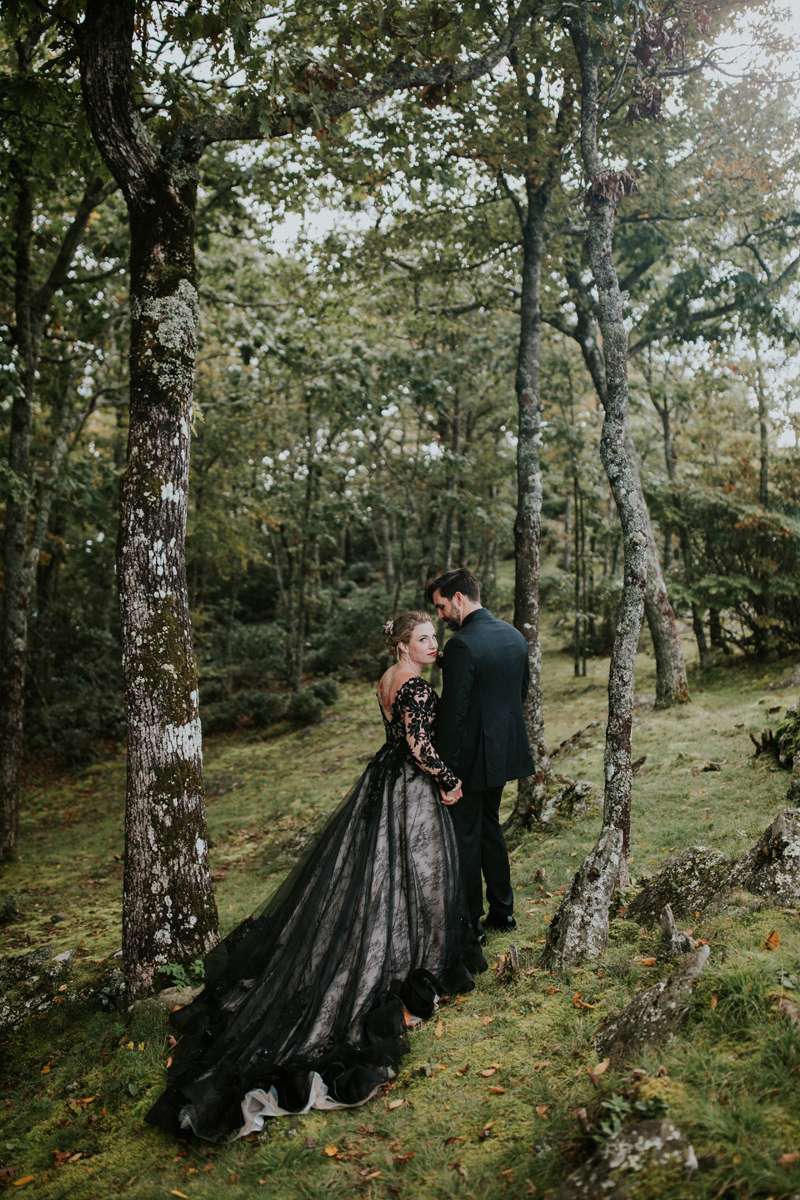 Shannon and Jerry both serve in the US Navy and met through their work. They wanted to keep their September wedding as quintessentially them as possible, even if aspects of the themes didn't seem like they'd work together on paper. They included nods to their love of reading with the books as centrepieces and in lieu of bridesmaid bouquets, and the gothic/ autumnal element came through in Shannon's choice of a black dress.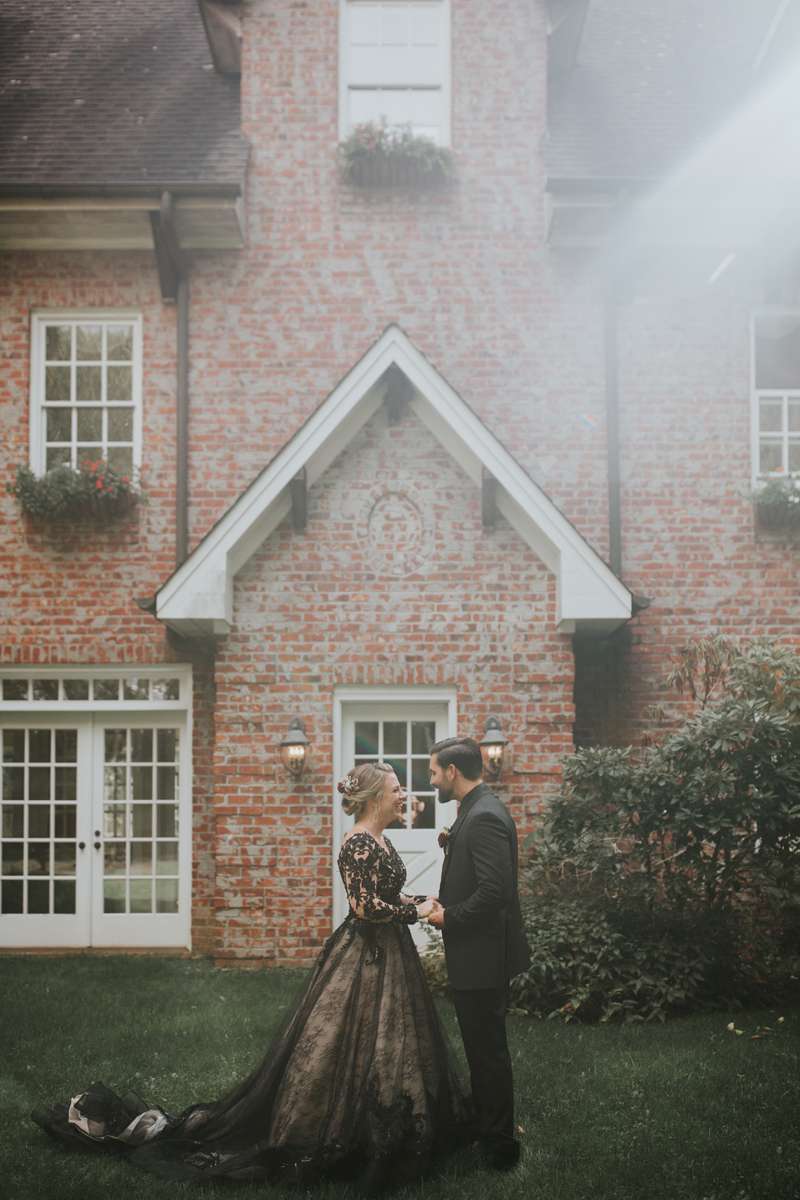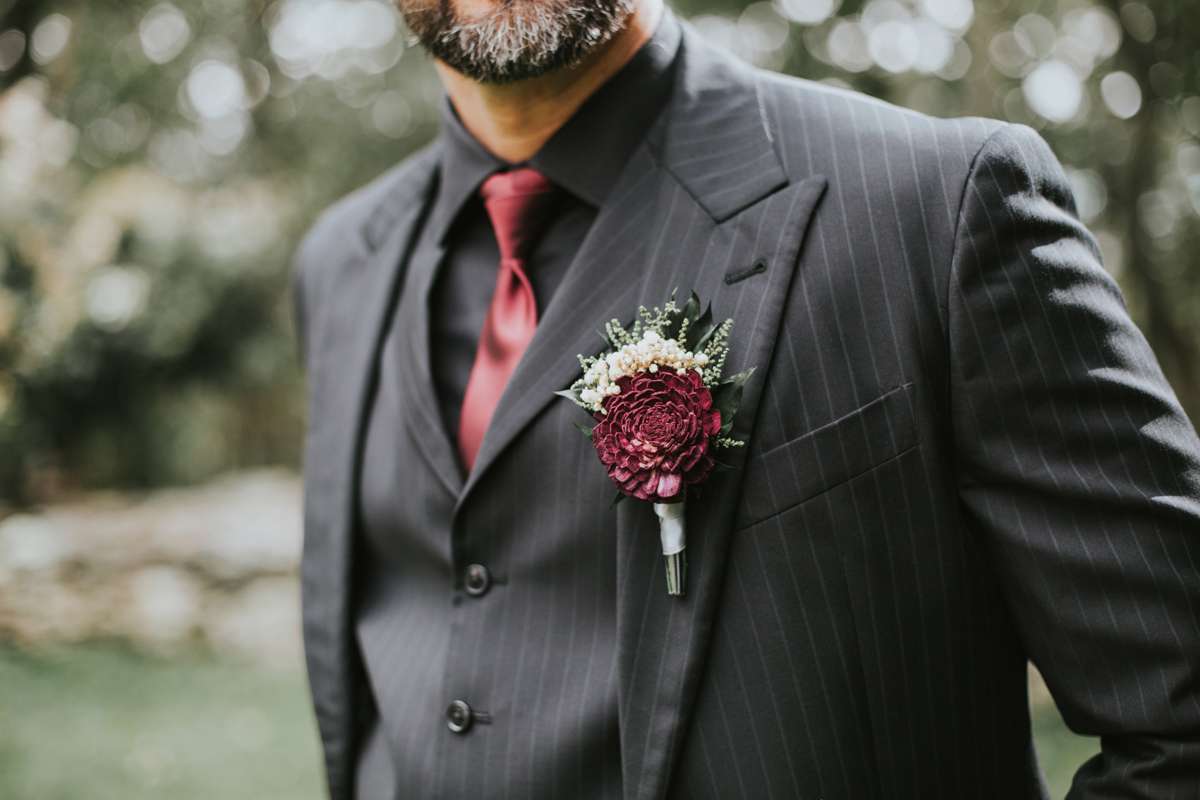 "We just did things however we wanted, despite what tradition or others typically do", Shannon told us. "We made sure that our wedding was not a traditional wedding. We wanted one huge weekend experience with close friends and family with great food, drinks and laughter."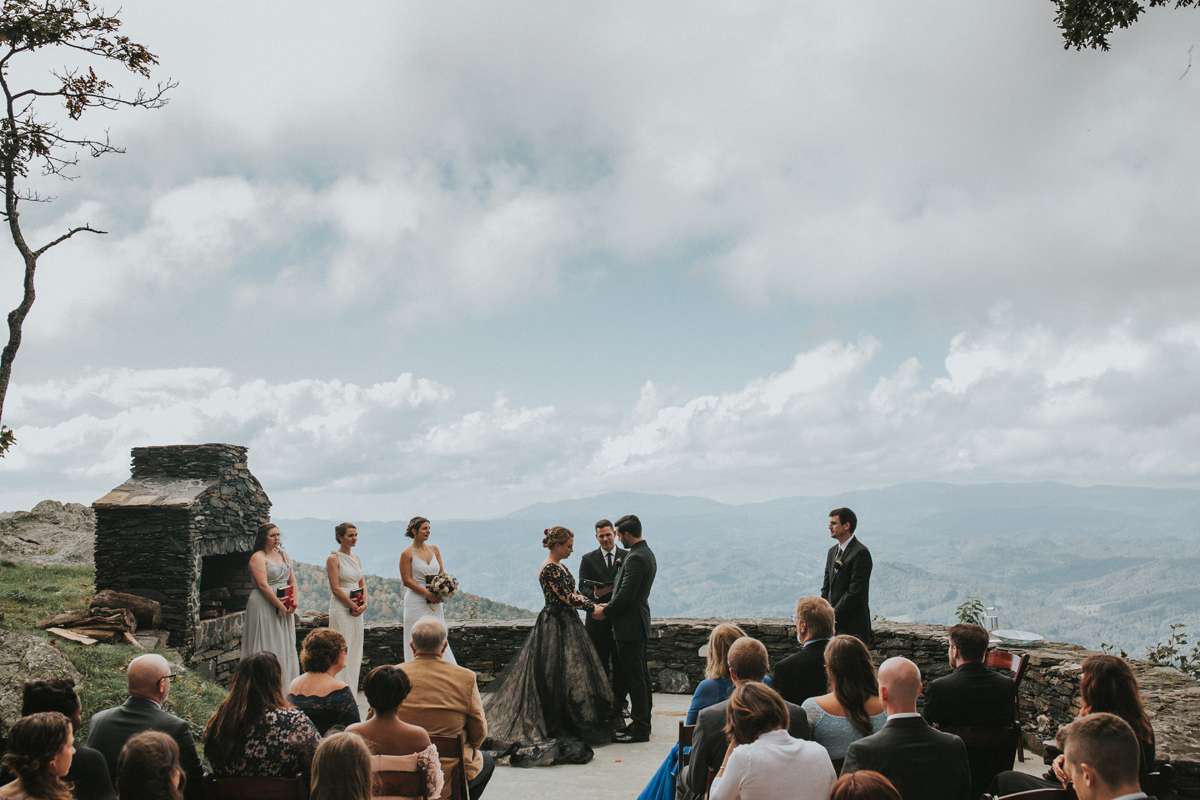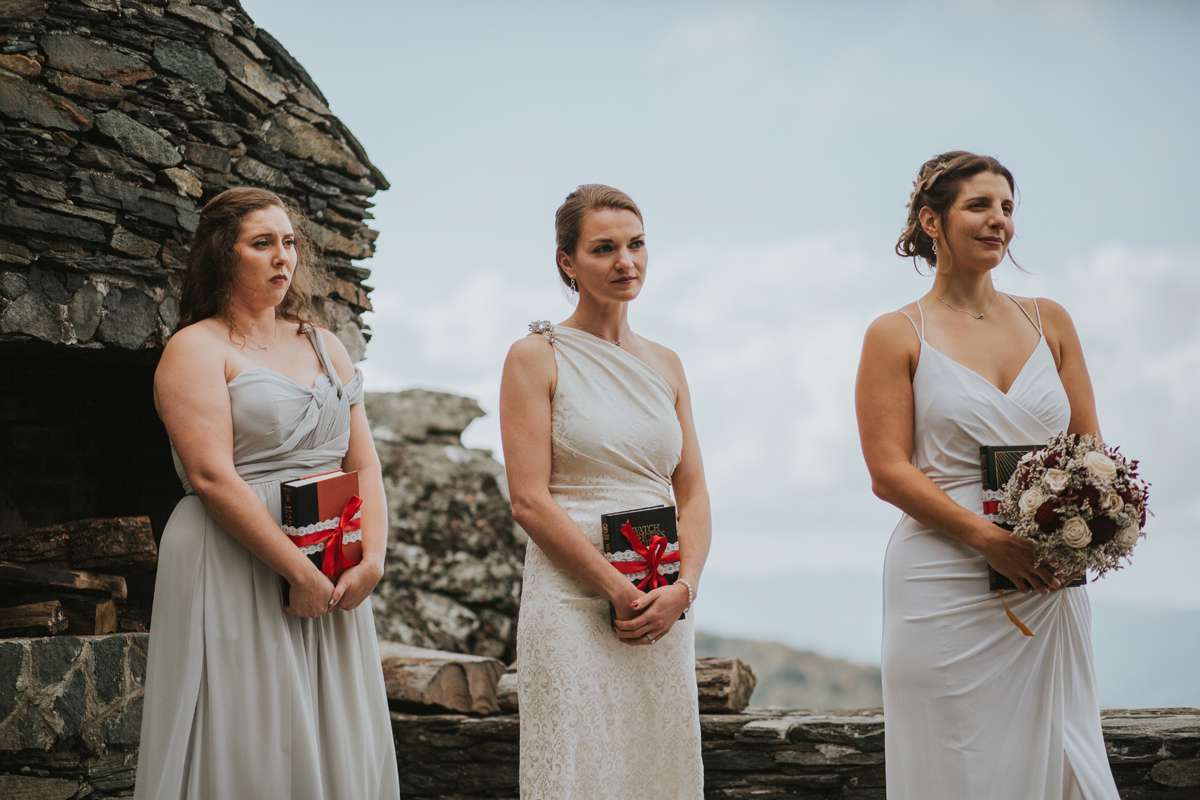 The ceremony was intimate, with a mountain view and only 35 guests. "Our officiant was our pastor and a friend, a fellow Navy guy (chaplain) who knew us well and made sure it was specific to us. We wrote our own vows and included a foot washing ceremony to signify our beliefs in starting this marriage out serving each other. My mother walked me down the aisle to a string version of the song Edelweiss in memory of my grandmother and we walked out of the ceremony to the Star Wars theme for my nerdy husband."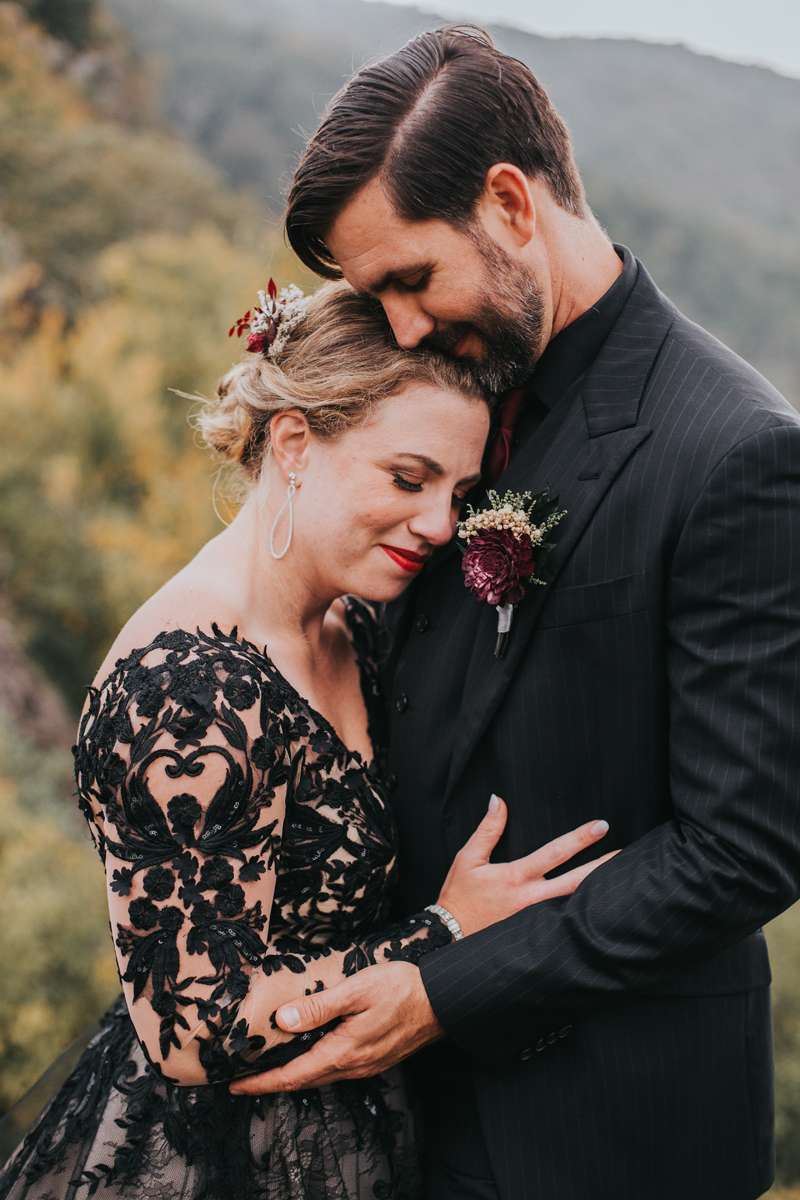 "I had my bridesmaids carry books because flowers die but words live on forever and reading is my favourite thing to do so they all chose books they either wanted me to read or that made them think of me. Their choices were Harry Potter, A Naval Officer's Guide and A Brave New World."
One particularly unique (and very them) part of their day was that they started off with a fitness workout for anyone who was brave enough to take part! Both the bride and groom are big into fitness, CrossFit in particular, and they wanted to start this most important of days off right.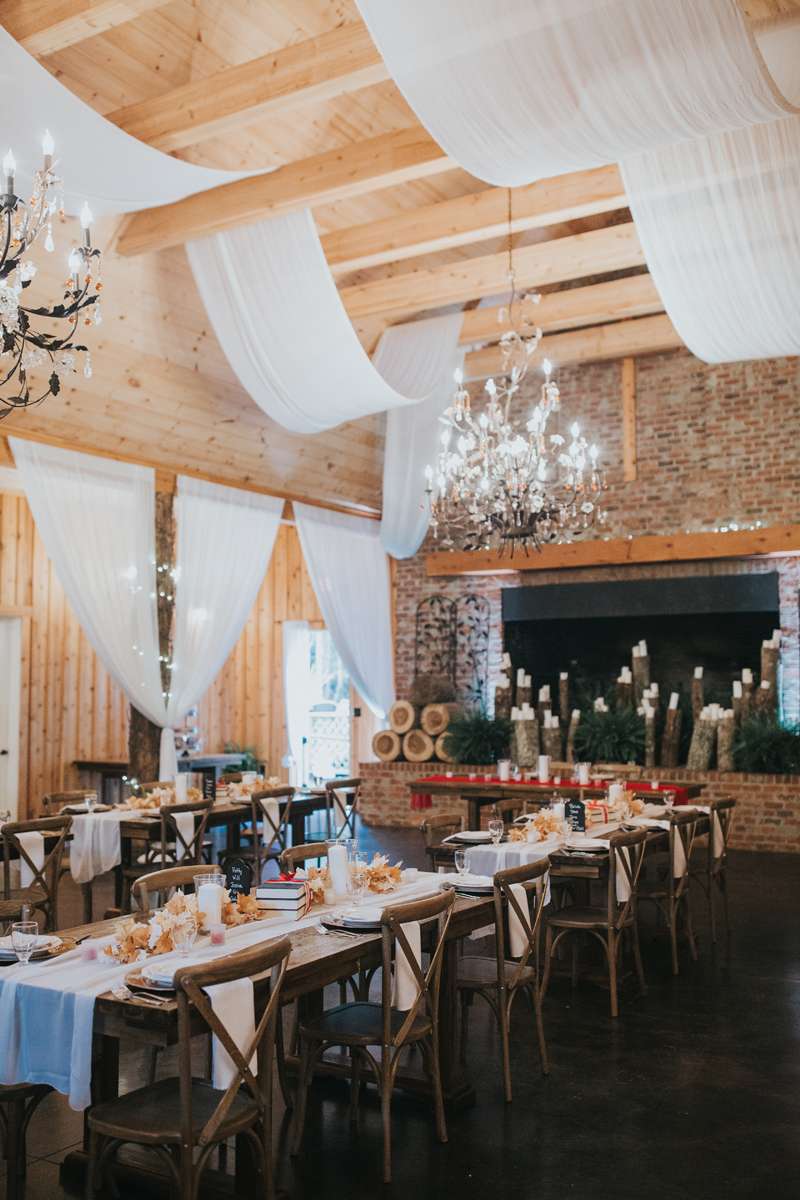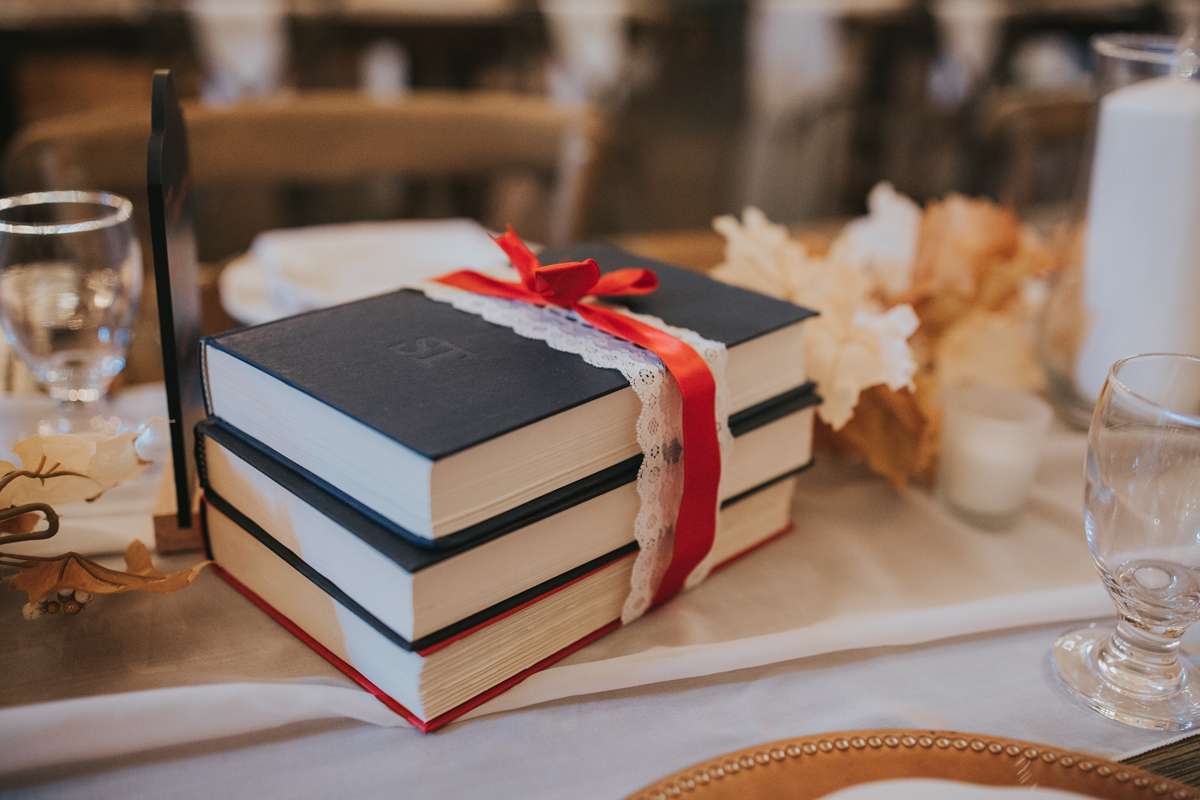 Most of the wedding was do-it-yourself too, from the couple bringing in their own alcohol, to the chalkboard signs for the drink menu and ceremony information. They bought and decided on all the reception decorations together based off their own style and ideas that Shannon saw on Pinterest.
Their first dance was a Viennese waltz to Metallica's Nothing Else Matters, which was a great way to combine their love for each other and their music taste. Instead of doing a sparkler exit at the end of the night, they combined their military history their nerdiness and had a traditional military sword arch, but with lightsabers!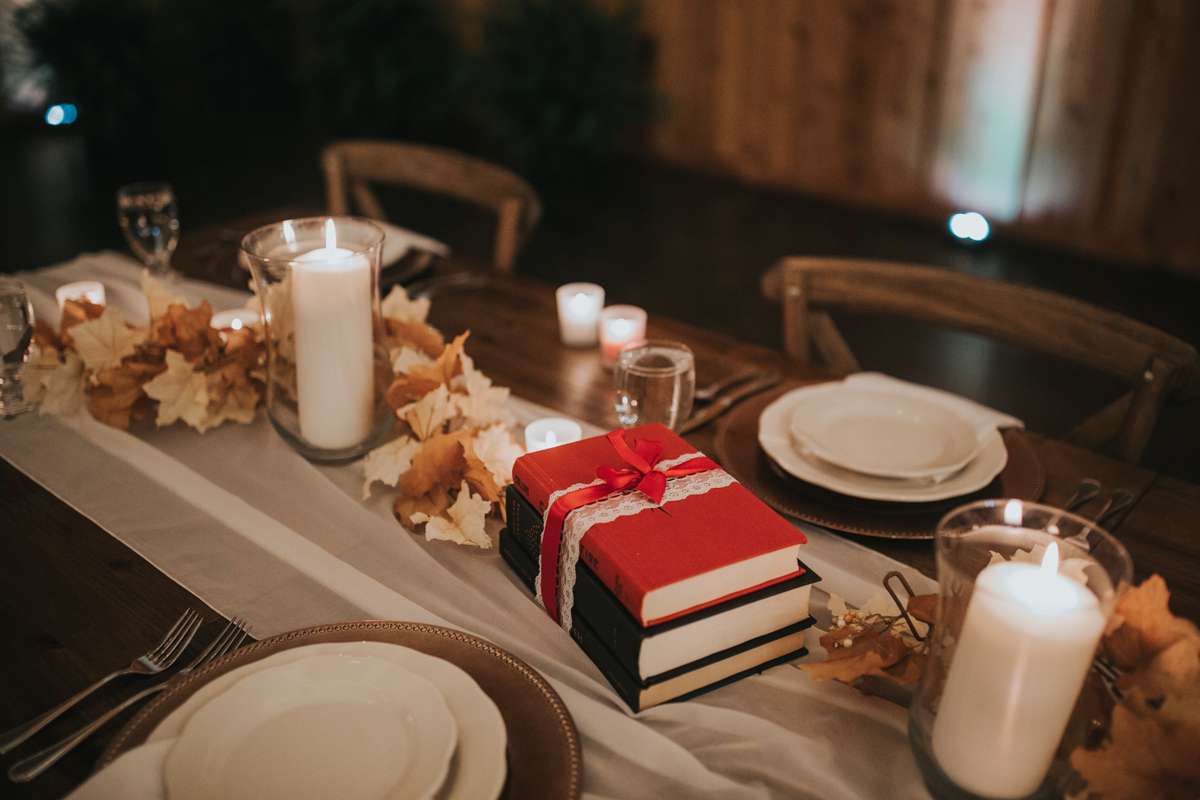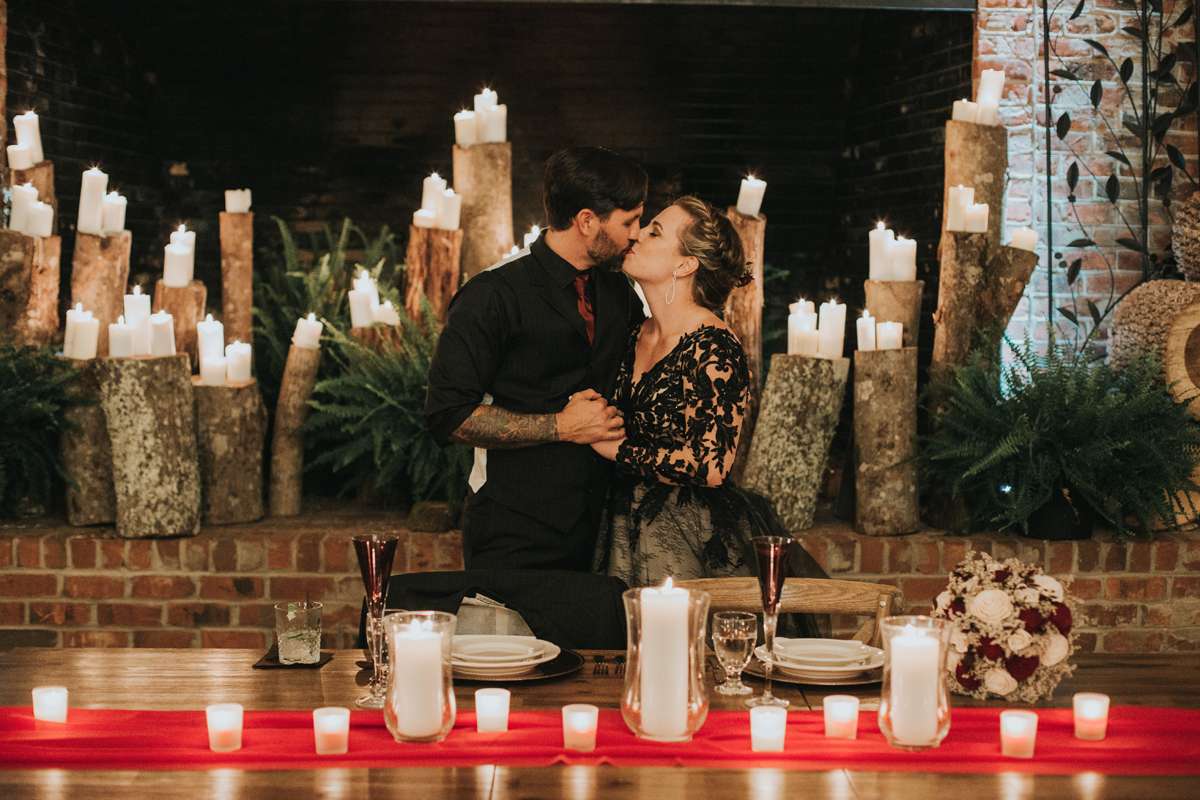 "The only thing we'd change if we were to do it all over again would be to let others out help more, especially for that weekend", the bride concluded. "I stressed so much getting the rehearsal dinner set up (we grilled out, brought all the food that we'd already prepped and bought and set it all up ourselves) and trying to make sure everyone was having a good time, I forgot to sit down and enjoy it myself and ended up giving myself a stress stomach ache!. Ultimately all that matters is that you do you, and if you make the time about you and your love then everything else will fall into line."