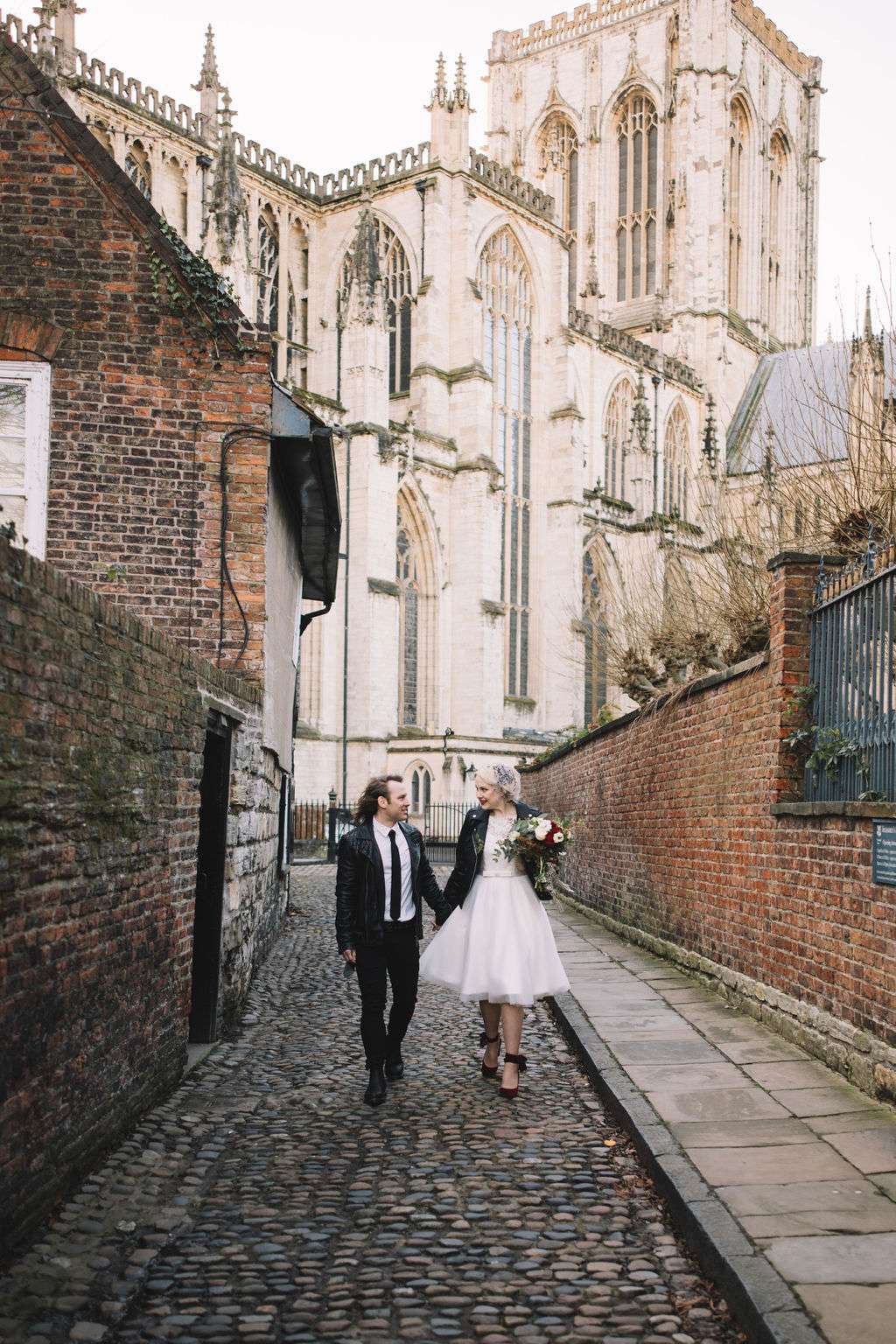 Fern and Danny were inspired by the video to their first dance song – well, when they can have one that is! As a 2020 couple their plans didn't quite match the reality, but it made them realise that the most important thing for them is each other and their families.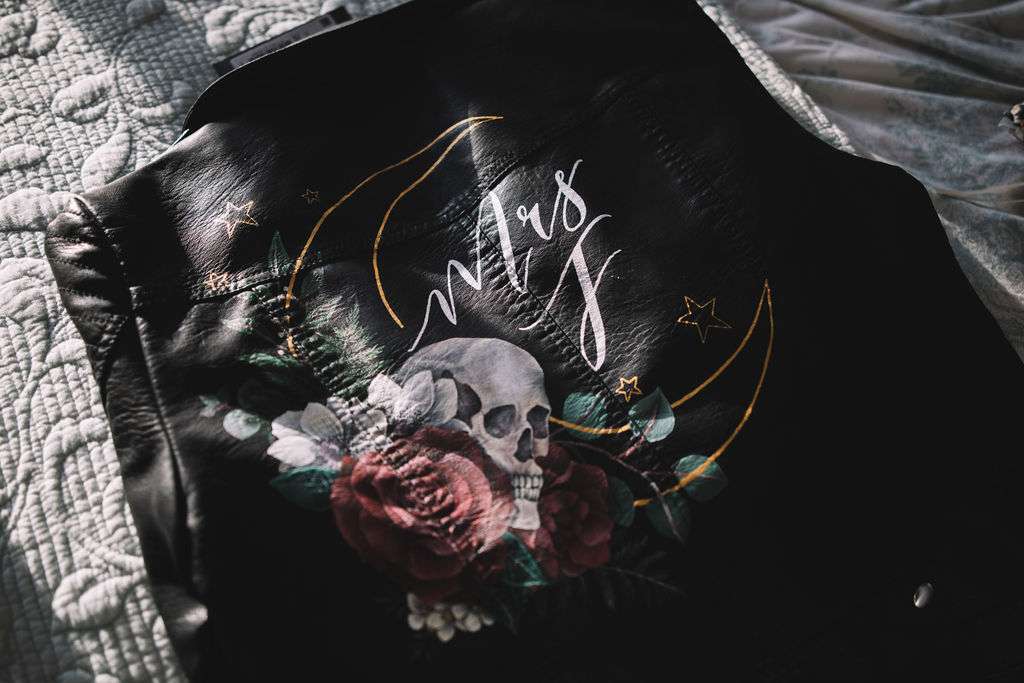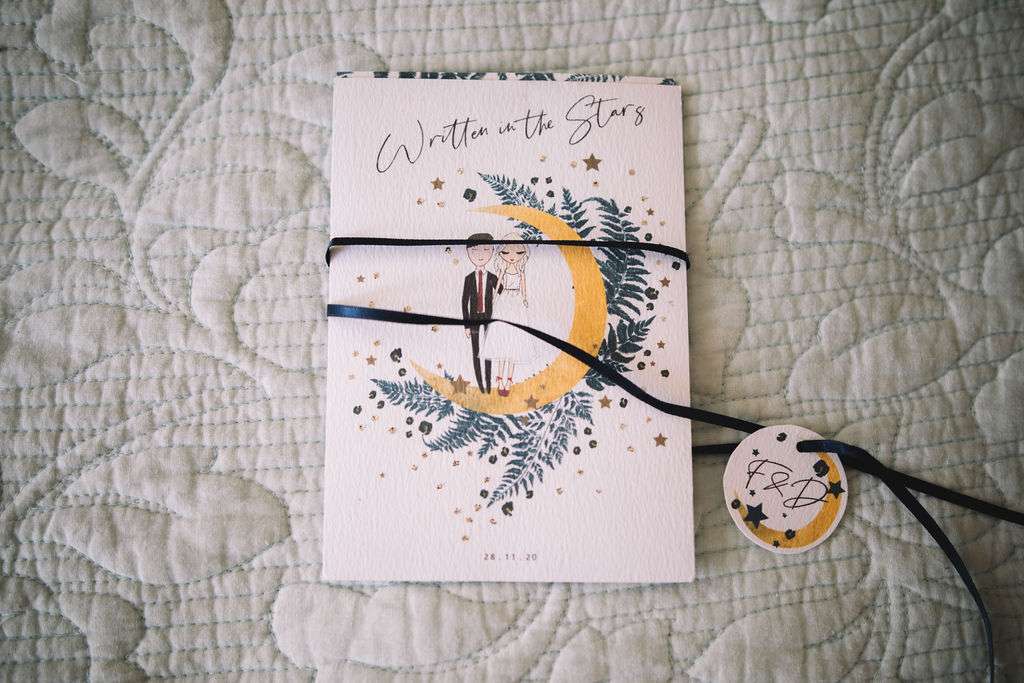 "We wanted to take some of the celestial elements of the video for Tonight, Tonight by The Smashing Pumpkins, the vintage inspired love story and how beautiful the song is and try to build our wedding around that," Fern told us. "We had lots of stars, moons and fairy lights, but mixing in some 'us' elements too."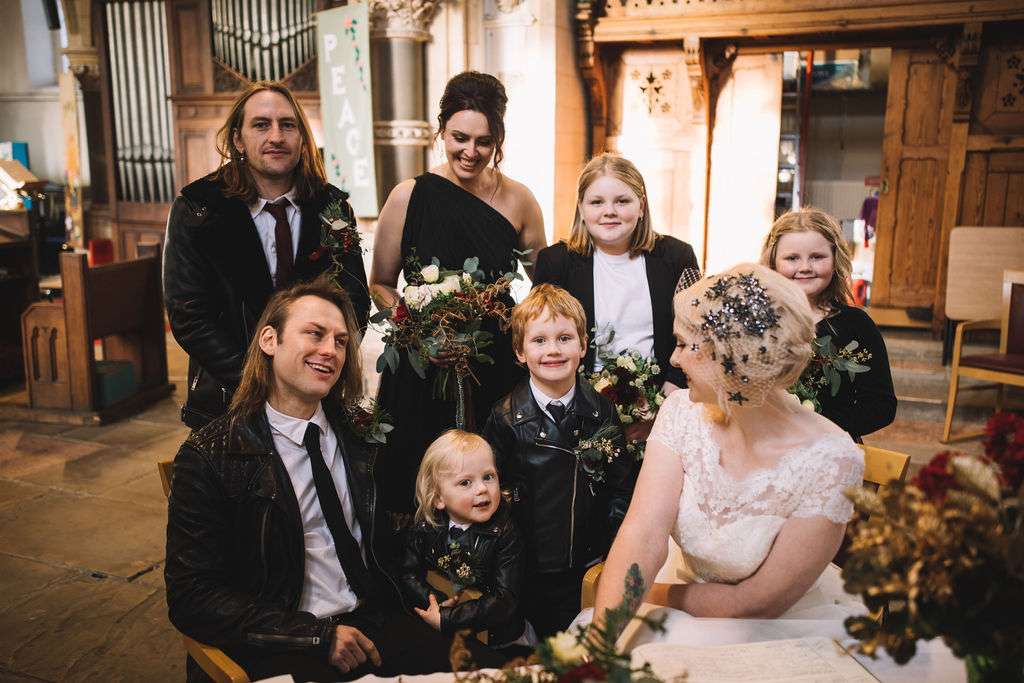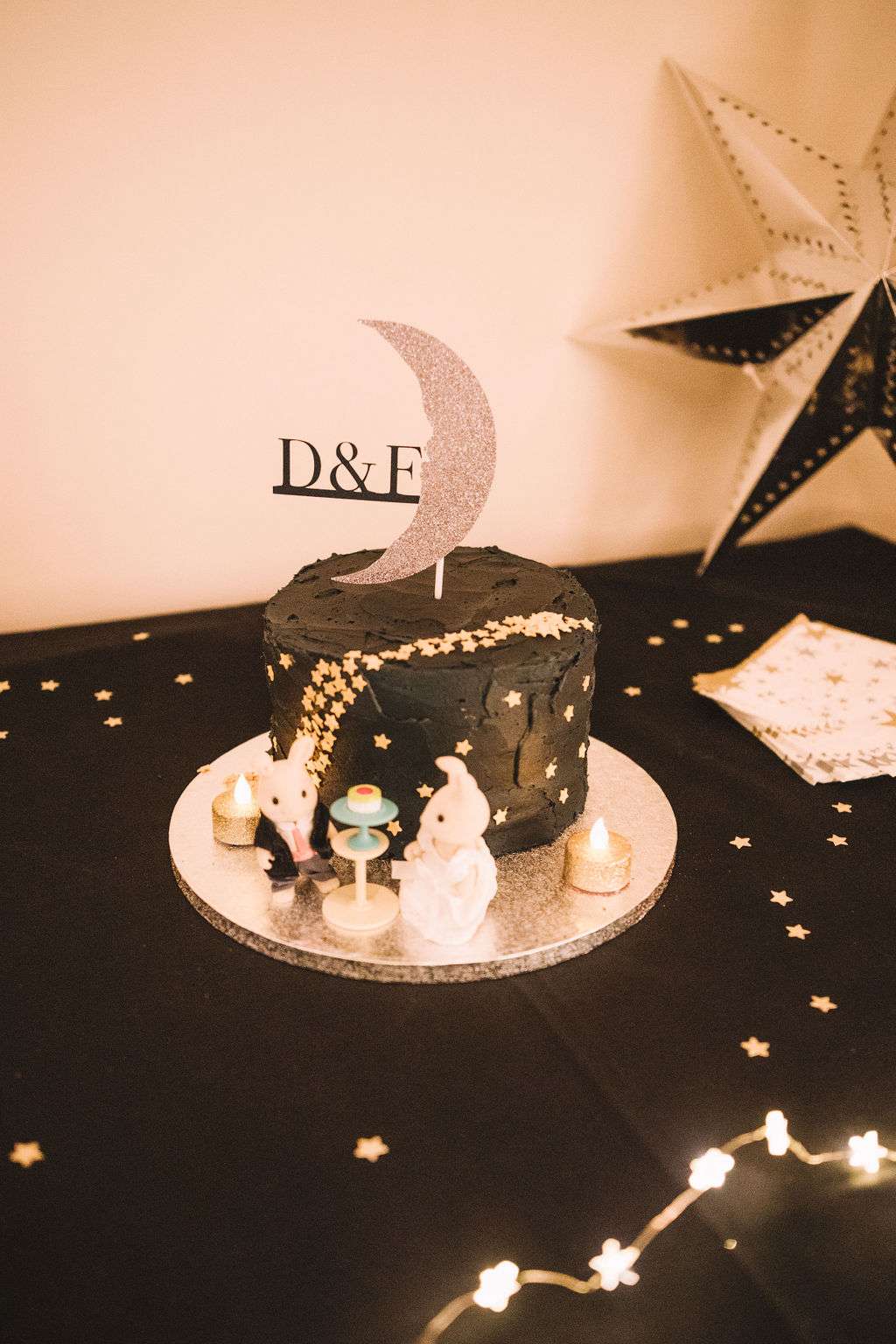 The groom, best man and the couple's two sons wore leather jackets instead of suit jackets and they wore they leopard print pocket squares as bandanas hanging from their jeans. The two youngest wore black Vans with leopard print and studs on them. Fern also had skull and crossbones lace ribbon intertwined with deep red velvet ribbons to match her shoes wrapped around her bouquet.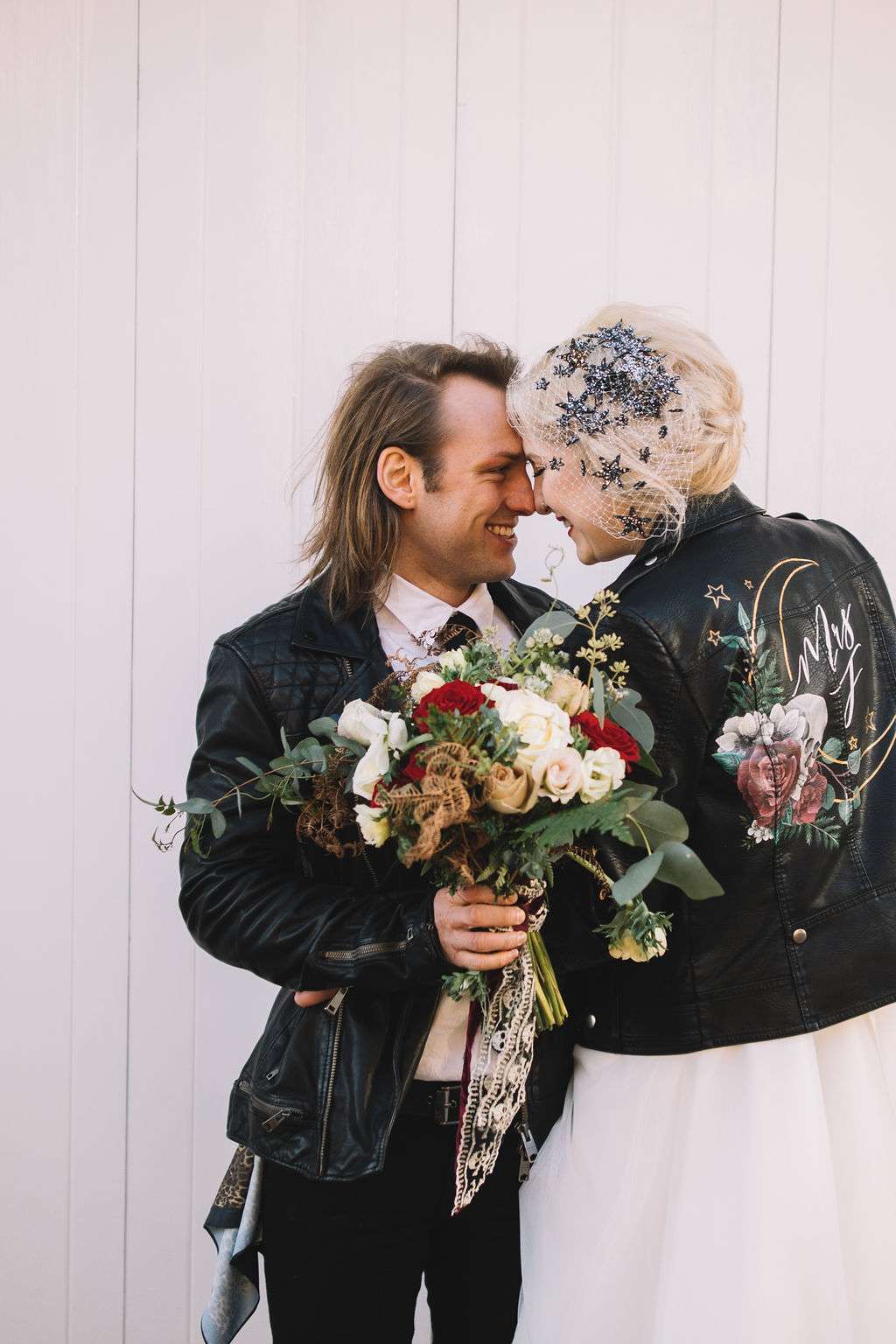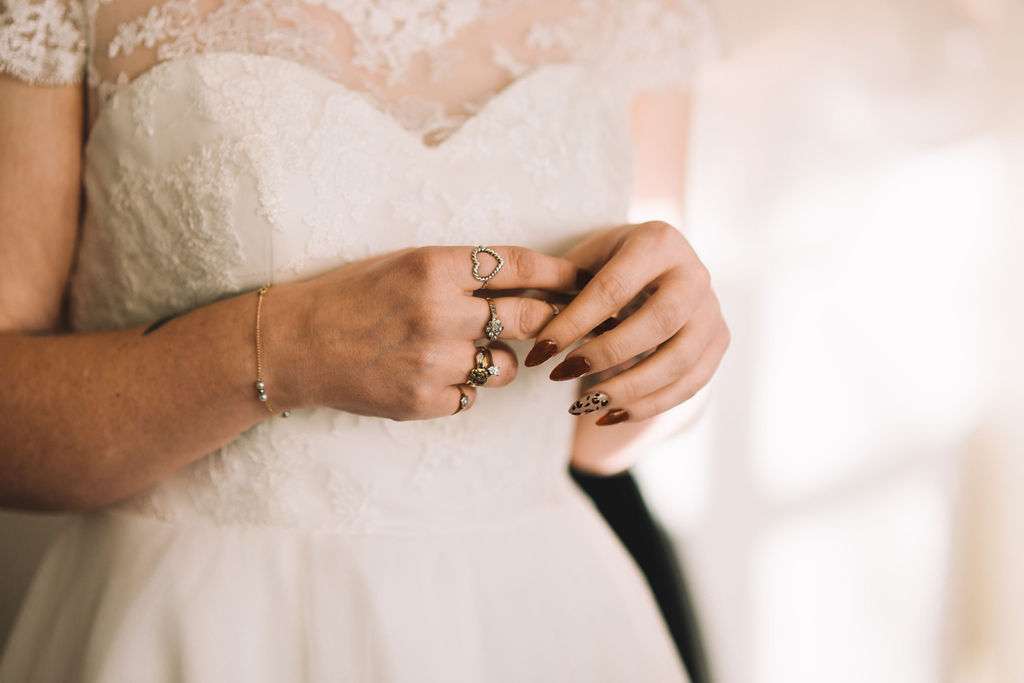 Fern wore a House of Mooshki dress with Crown and Glory Starburst birdcage veil, and a custom handprinted leather jacket by Bespoke Chalk and Print. The celestial theme continued into their amazing cake, handmade by Fern's sister in law; an all-chocolate creation with a gold icing middle and gold star detailing, finished with cake toppers by Rachel Emma Studio and some Sylvanian families for good measure!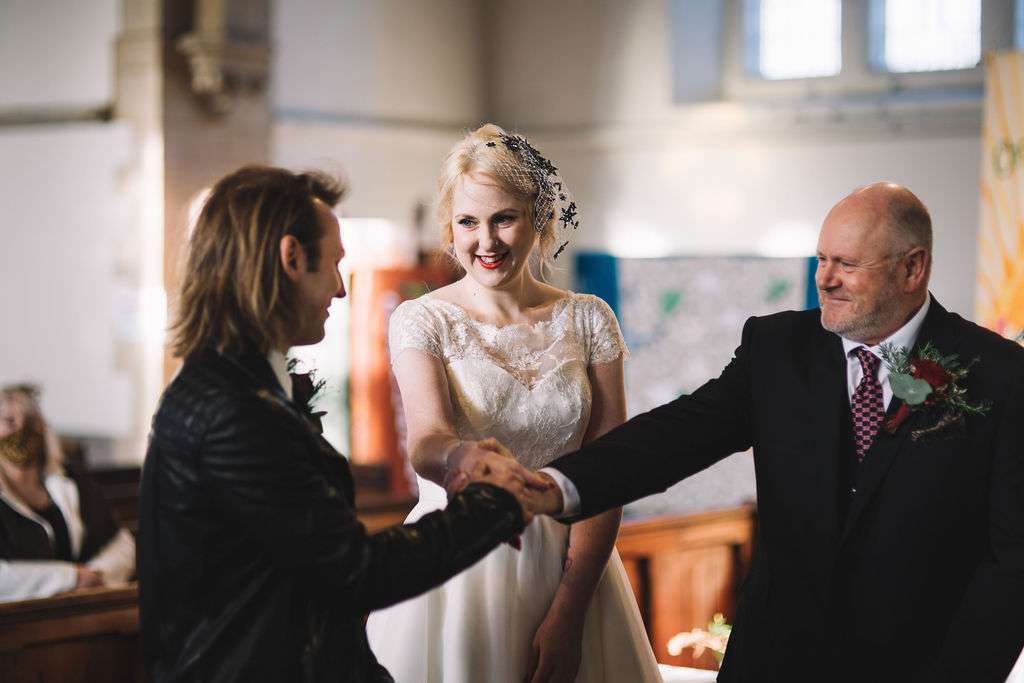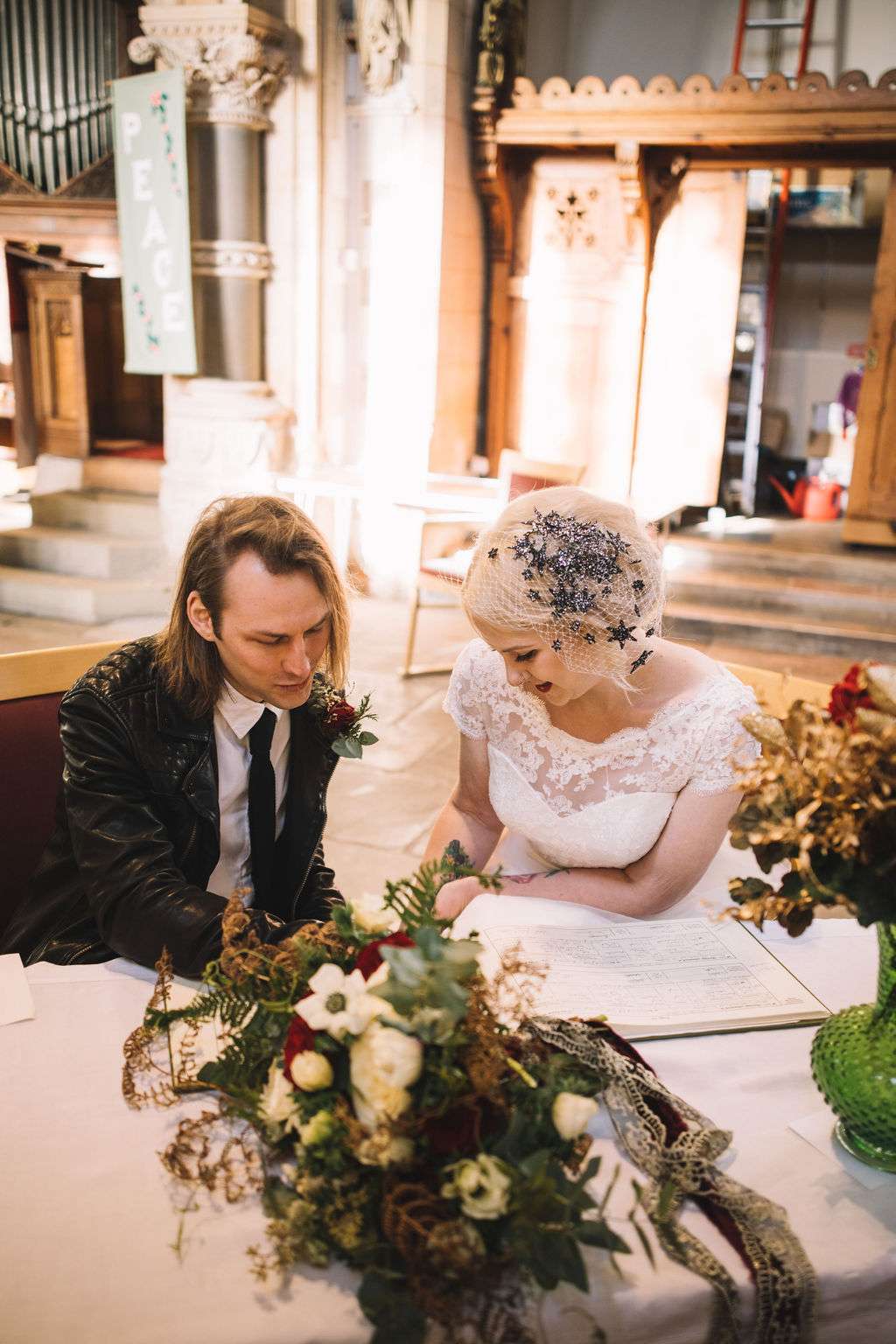 They were married in a church around the corner from Fern's family home in York. Fern walked down the aisle to First Day of My Life by Bright Eyes, they exchanged vows and then as they weren't allowed any hymns due to COVID restrictions, they played Mountains by Biffy Clyro instead! They signed their register to Snow by Red Hot Chili Peppers and left the church to The Days of the Pheonix by AFI. Not your usual church accompaniments!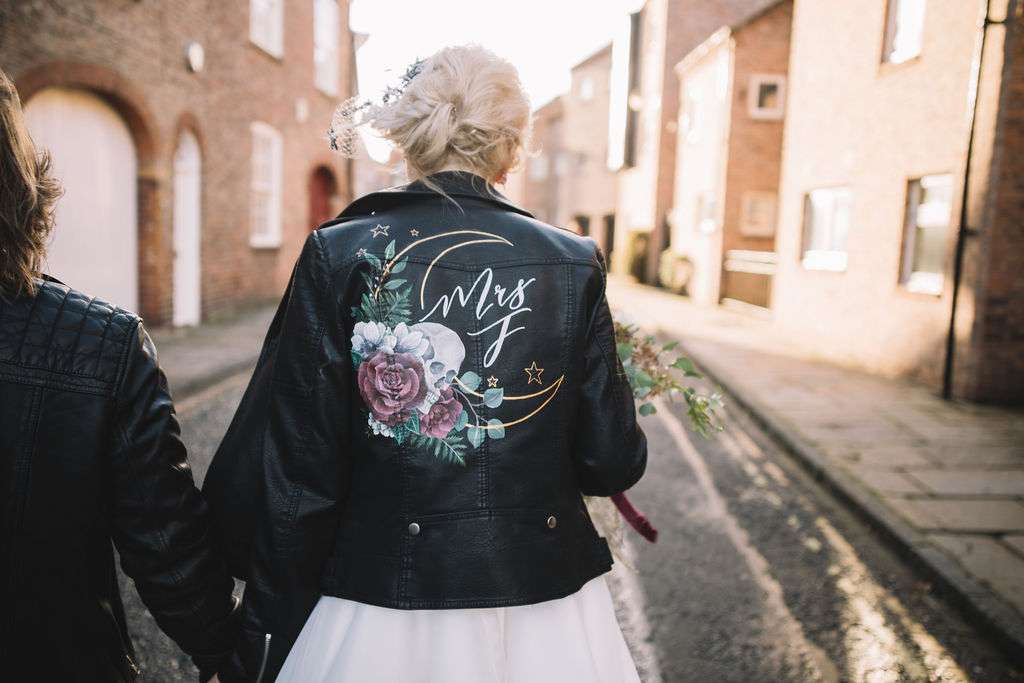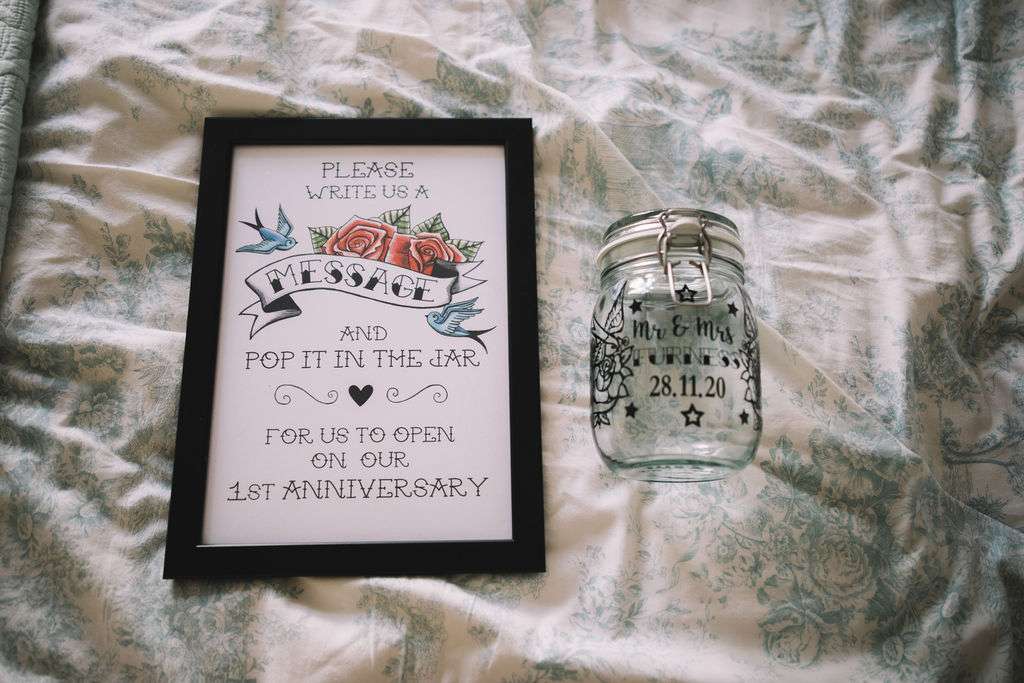 Afterward, they had a mini reception lunch at 1331 York, a Mexican feast of fajitas, nachos and tequila! The couple parted ways with their wedding party and changed back into their usual attire of ripped jeans, hoodies and Converse and went back into York for burgers. "We were doing shots with tequila and telling people about our day and no one believed that we had just got married!"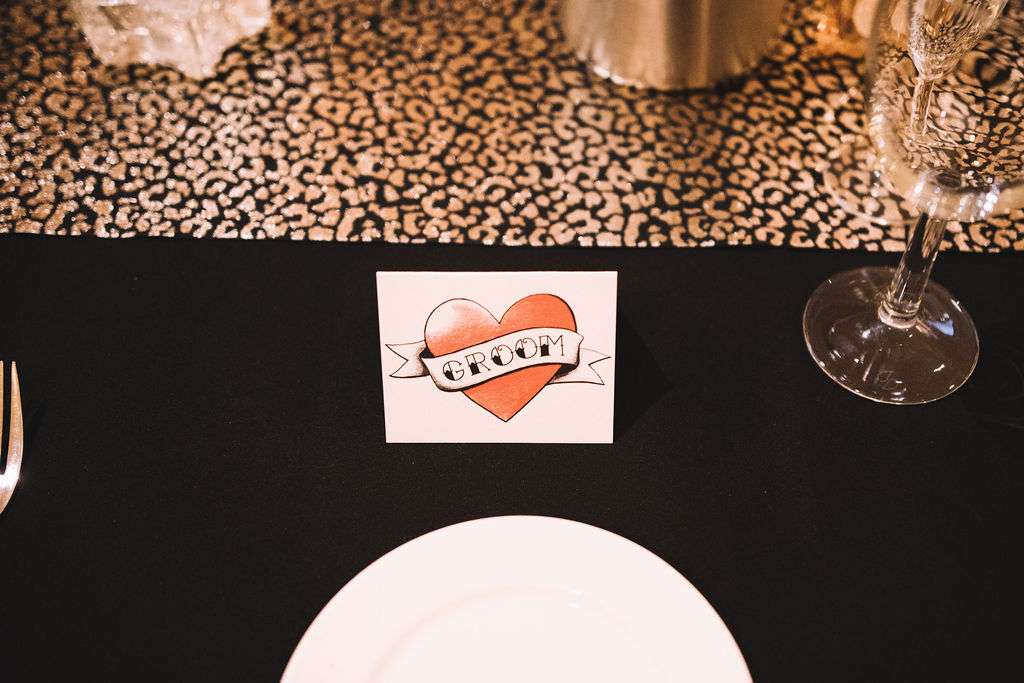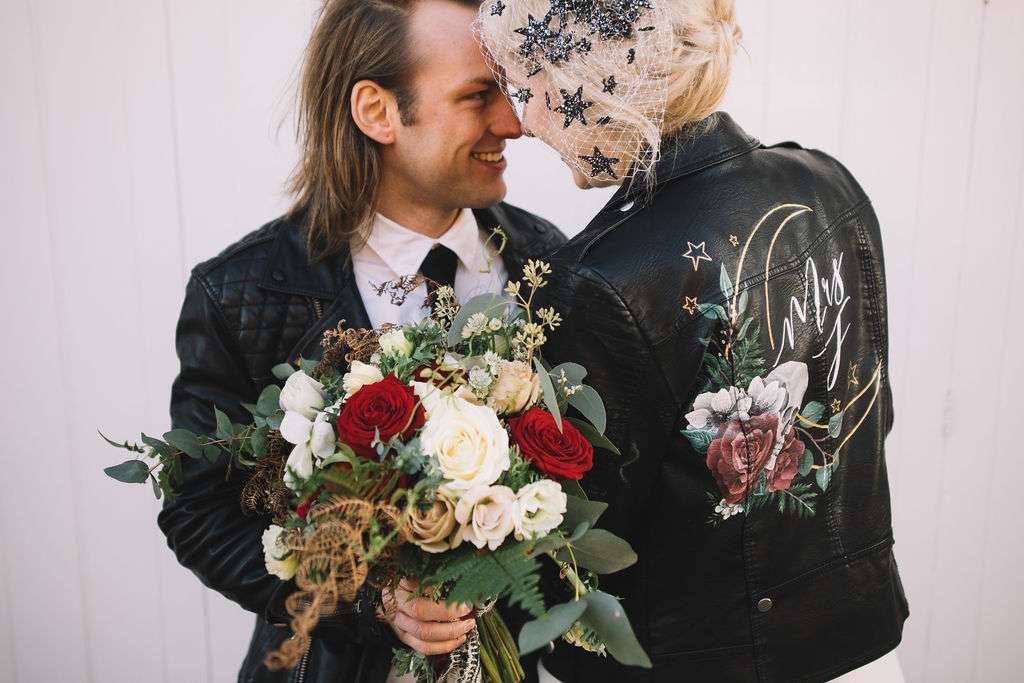 "My favourite part of the wedding was being able to spend the whole day with my husband," the bride concluded. "There's always so much to do, and so many people to talk to, you don't often see newly married couples together for too long on their day! We got to enjoy every second of our day together."