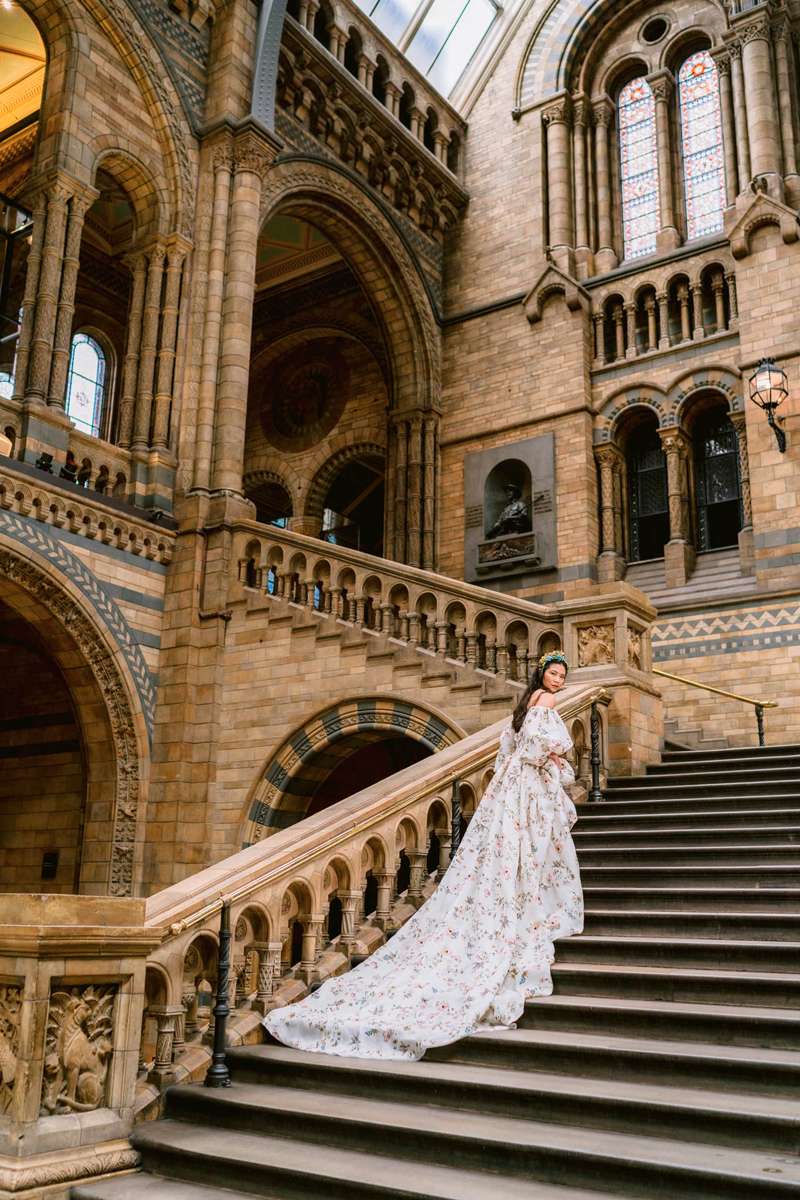 OK hear me out, while 2020 sucked in many, MANY ways, also, it was kind of amazing. We got to spend time at home, we started to appreciate the small things, we realised just how lucky we are to have the NHS and we got to revaluate what is really important to us, too. While having to postpone your wedding was obviously a massive suckfest, it did give you more excuses to buy more issues of Rock n Roll Bride magazine soooooo who can really be mad about that!?
You may have gone into wedding planning thinking it was all going to be about dresses and flowers and champagne breakfasts (believe me, it's not, even if you don't have a worldwide pandemic to contend with!) But I think it's safe to say that we've all realised what the true meaning of weddings, and marriage, is over the past nine months.
Love.
Commitment.
Standing up in front of your loved ones (even if that is over Zoom!) and saying "YOU ARE THE ONE I CHOOSE; YOU ARE MY PERSON."
That, my friend, is why you chose to get married in the first place, and that will never, ever change. Even if your wedding ended up looking a bit different to how you expected, or its going to happen a little bit later.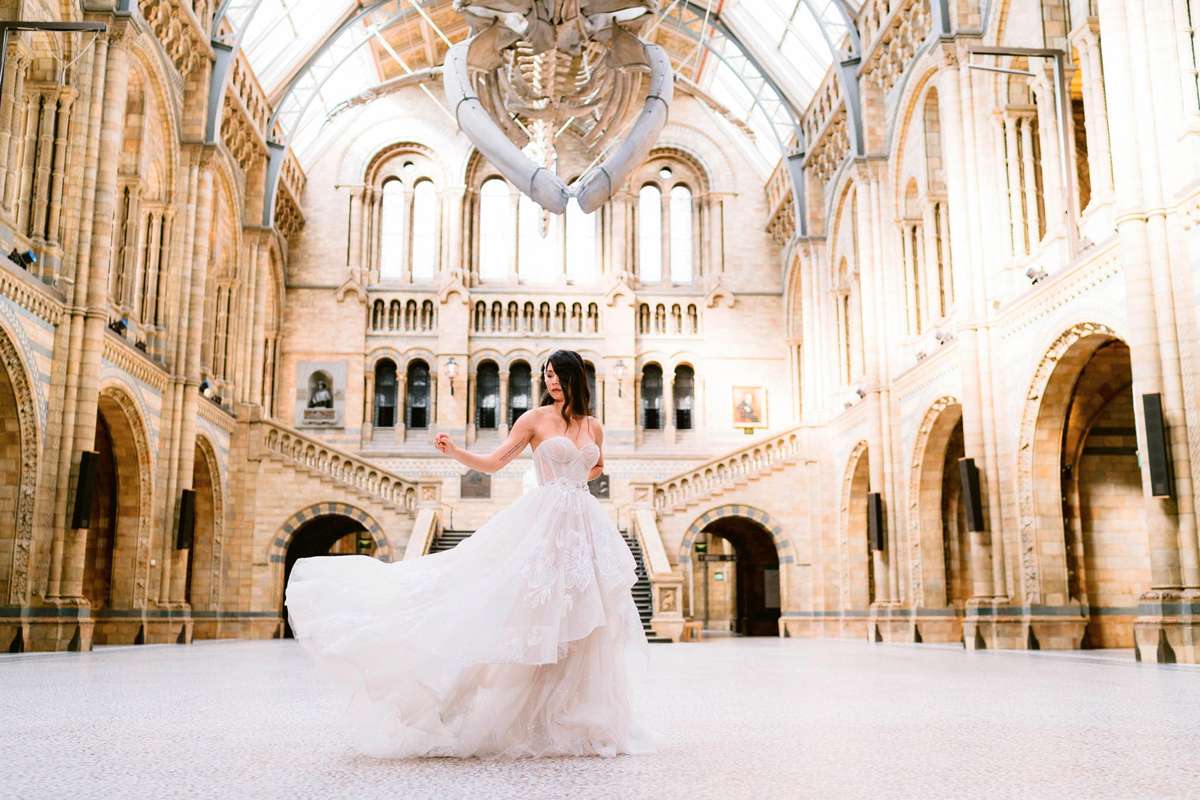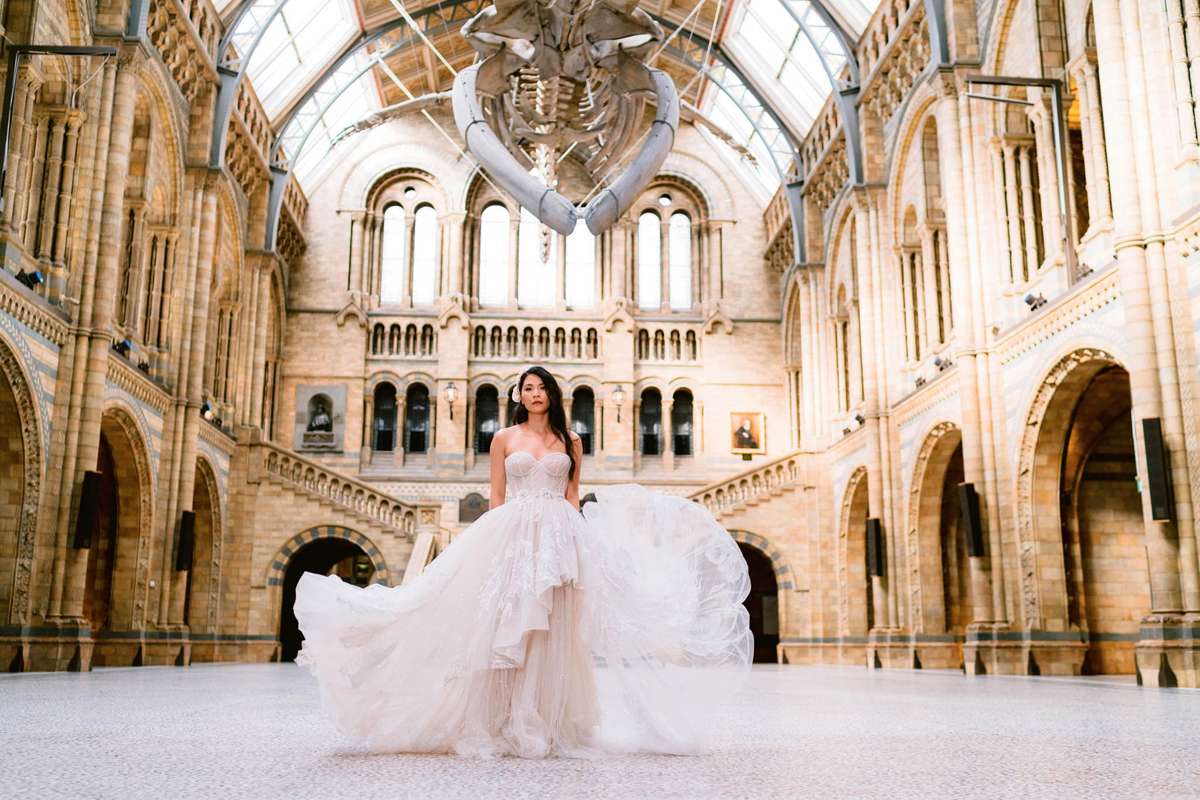 At Rock n Roll Bride magazine, 2020 was also the year that we made history…. naturally! (see what I did there?) by being the first bridal magazine to be invited to shoot an editorial at the Natural History Museum in London. It was closed to the public due to Covid and we were given the run of the place. I mean… WHAT!?
It was a dream come true and a huge "OMG how the FUCK did we get here?" kind of day and I am so flipping excited to share the final results with you. Obviously this had a huge spread in our Nov/Dec issue (you can still order a copy here if you missed it), but there were SO MANY more amazing photos which we just couldn't fit in. I'm really excited to be able to share even more of this magical day with you.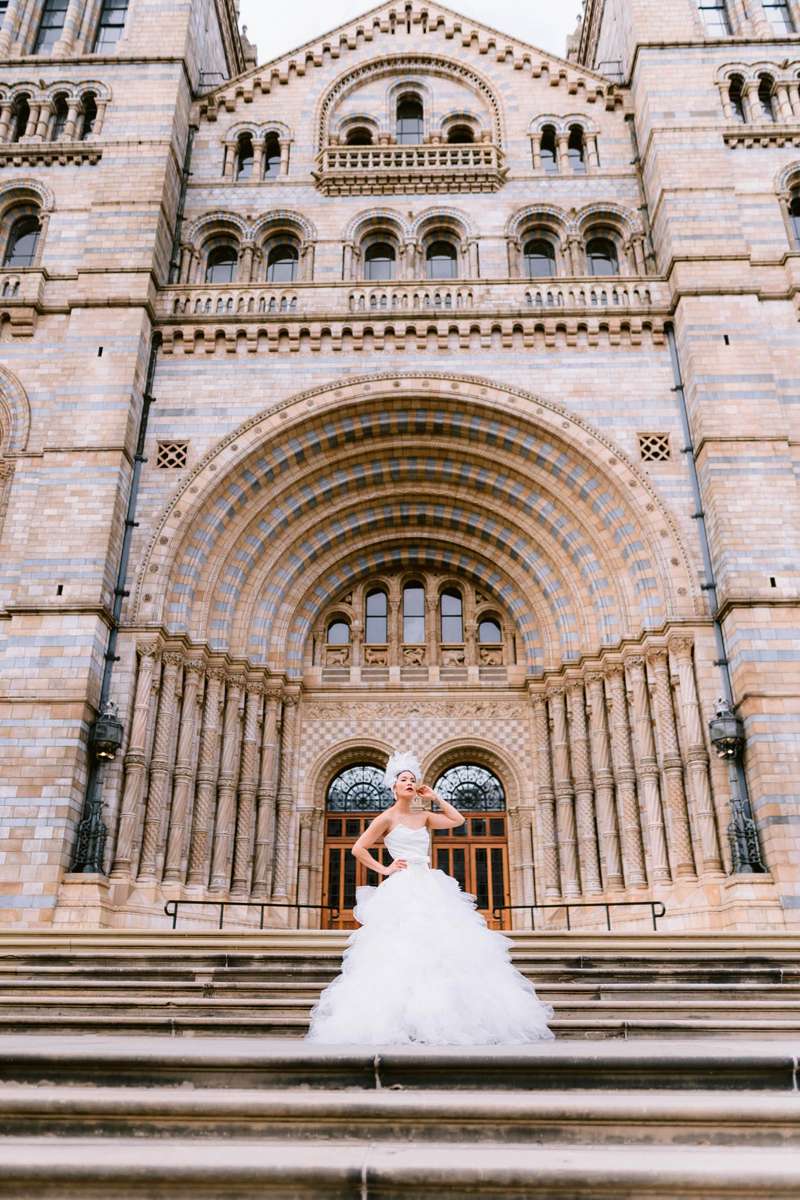 When putting together this shoot, we knew it was time to go big or go home, so we partnered with Browns Bride, who seek out and stock some of the most beautiful wedding dresses in the world, to shoot some of their stunning designer collection. We even got to shoot dresses by my all-time favourite designer, Vivienne Westwood, too so yeah… it was more than a little bit special.
The day was exhilarating, creatively stimulating and the MOST FUN EVER. To see all the behind the scenes action, check out the video by our epic video-making BFFs, Loved Up Films.
The Natural History Museum museum offers exclusive hire of their magnificent spaces, including Hintze Hall, with incredible Victorian architecture and soaring arches which provide a truly remarkable backdrop. There are actually twelve galleries in the museum that are licenced for weddings, both big and small. If you've ever dreamt of taking wedding photos like this then this is your chance! To enquire about this just drop their events team a line via their website contact form or give them a bell during office hours on +44 (0)207 942 5434.
LOOK ONE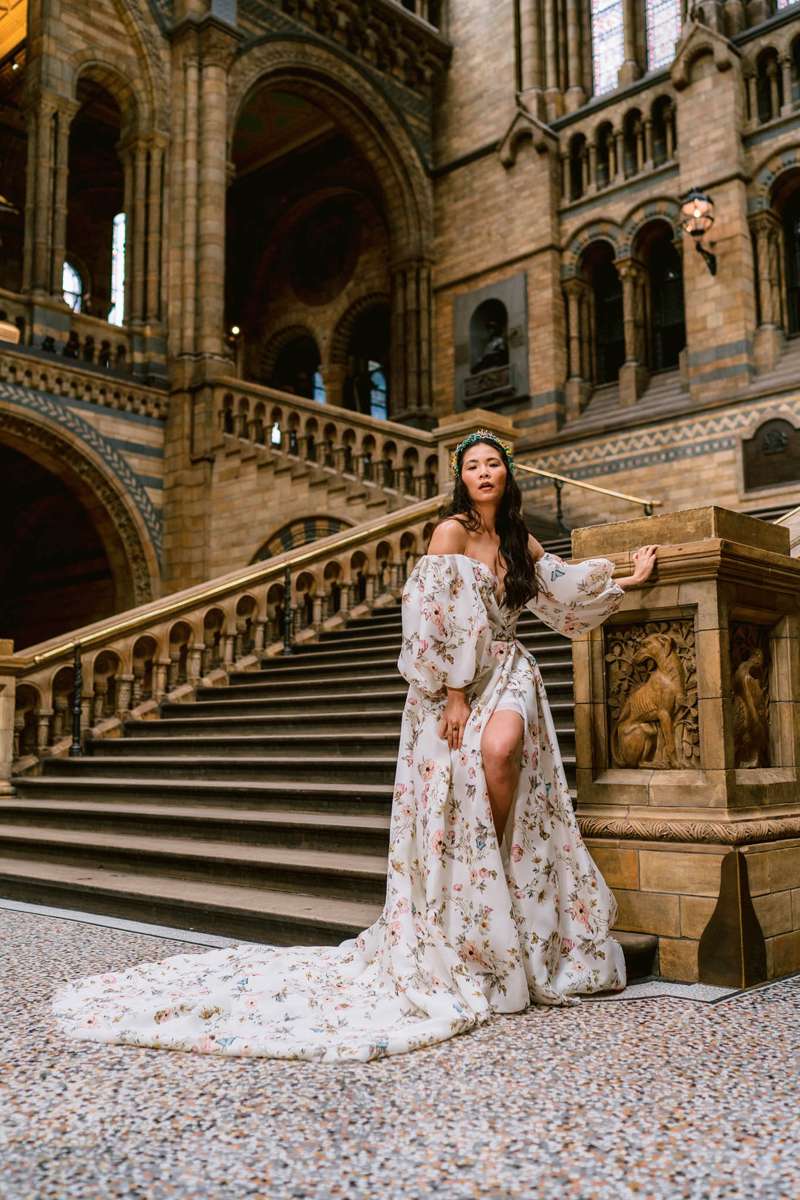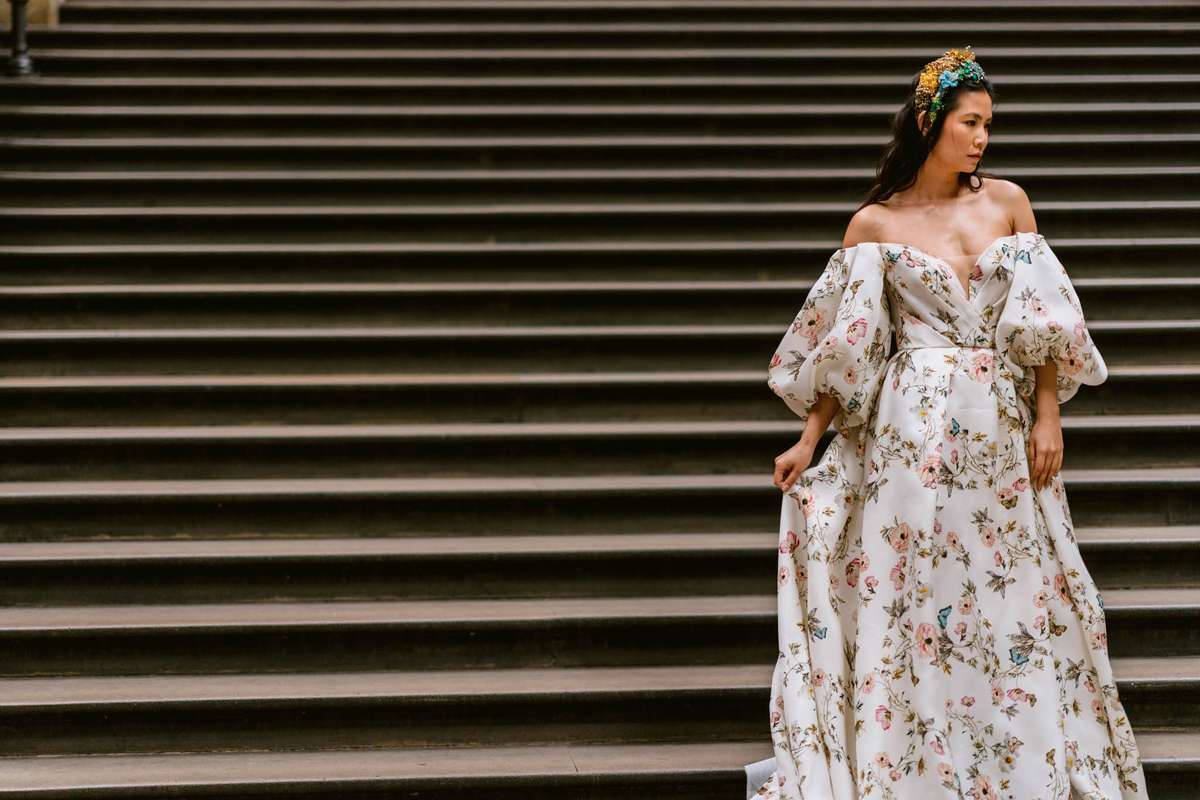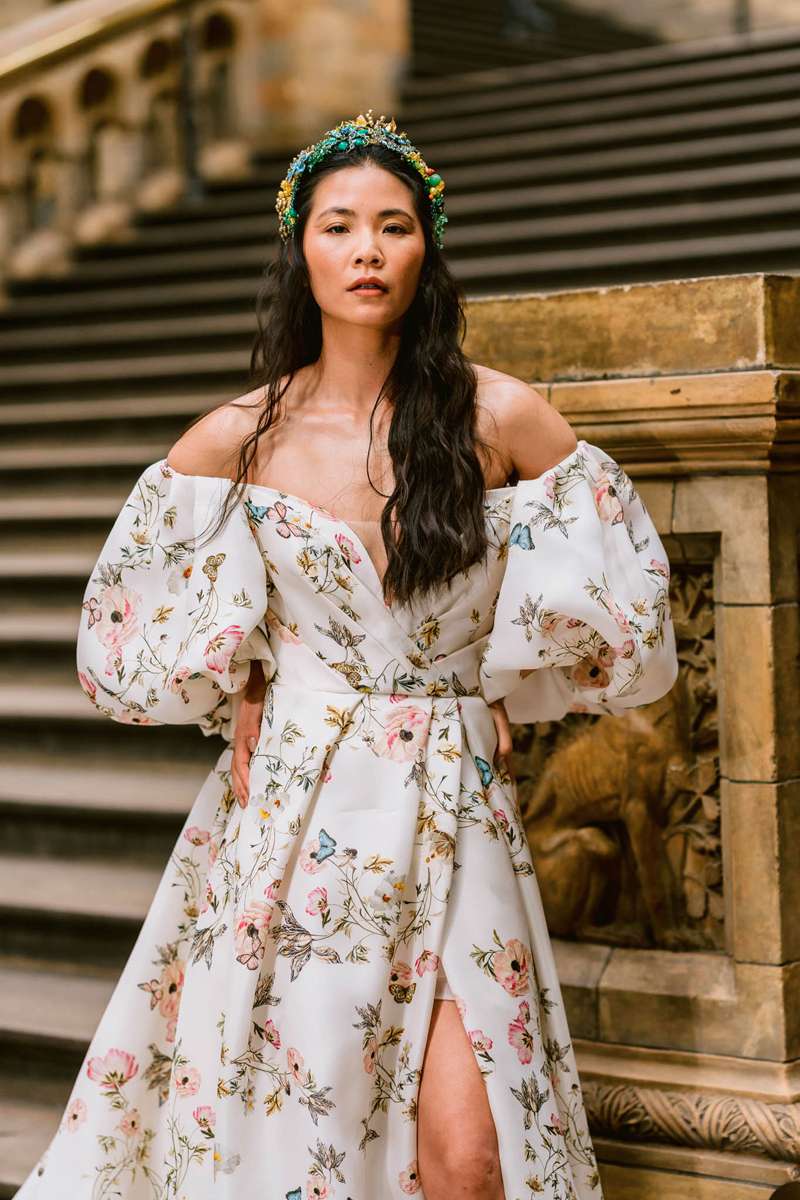 LOOK TWO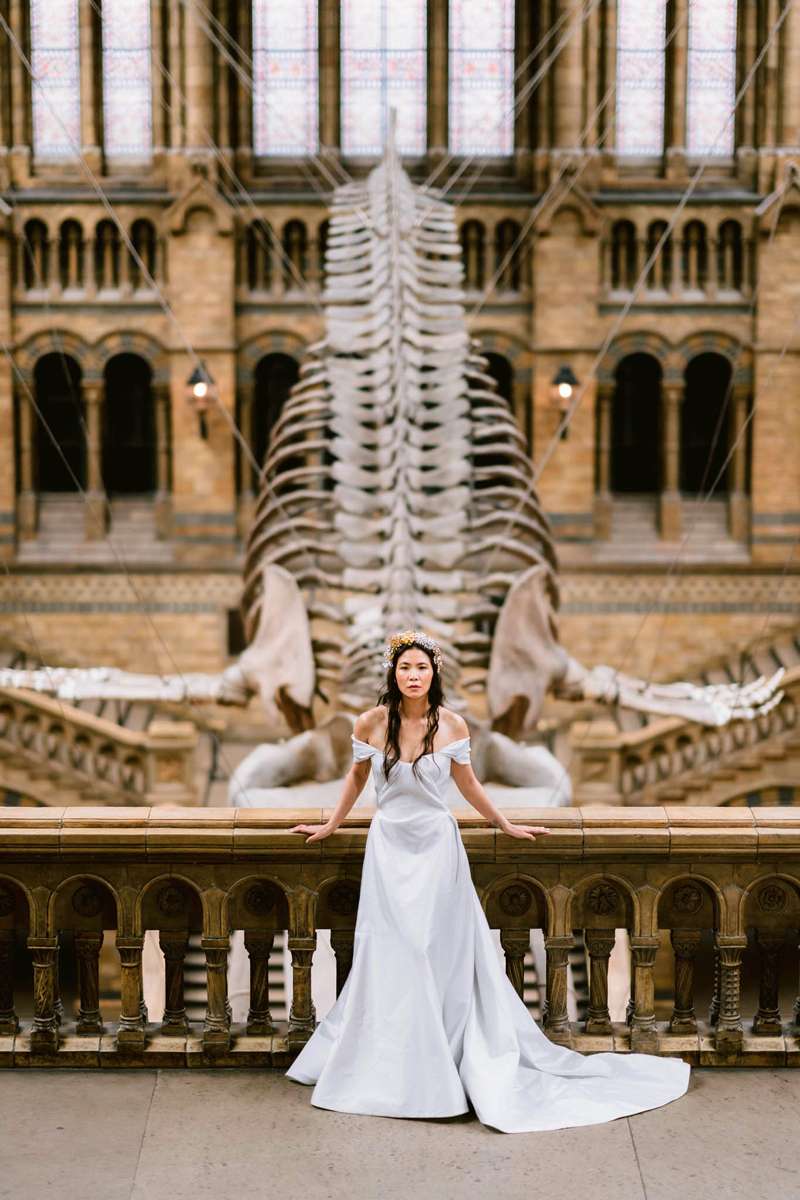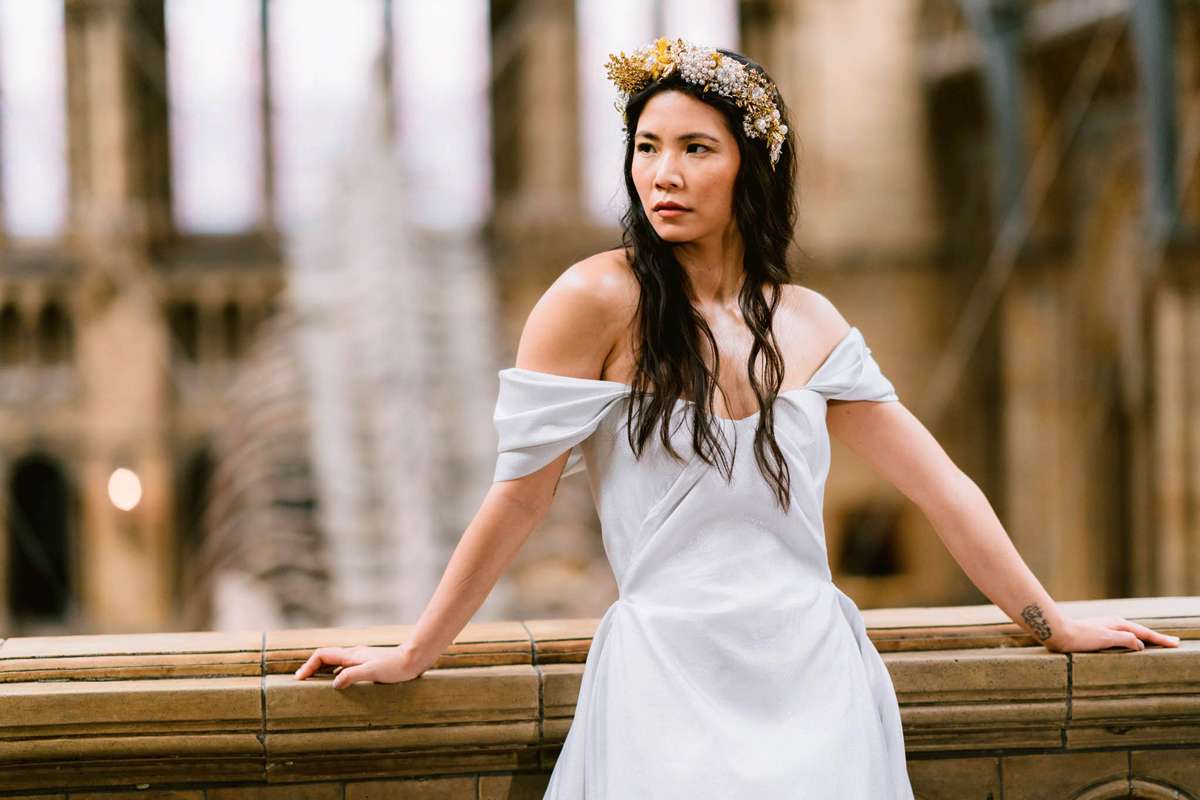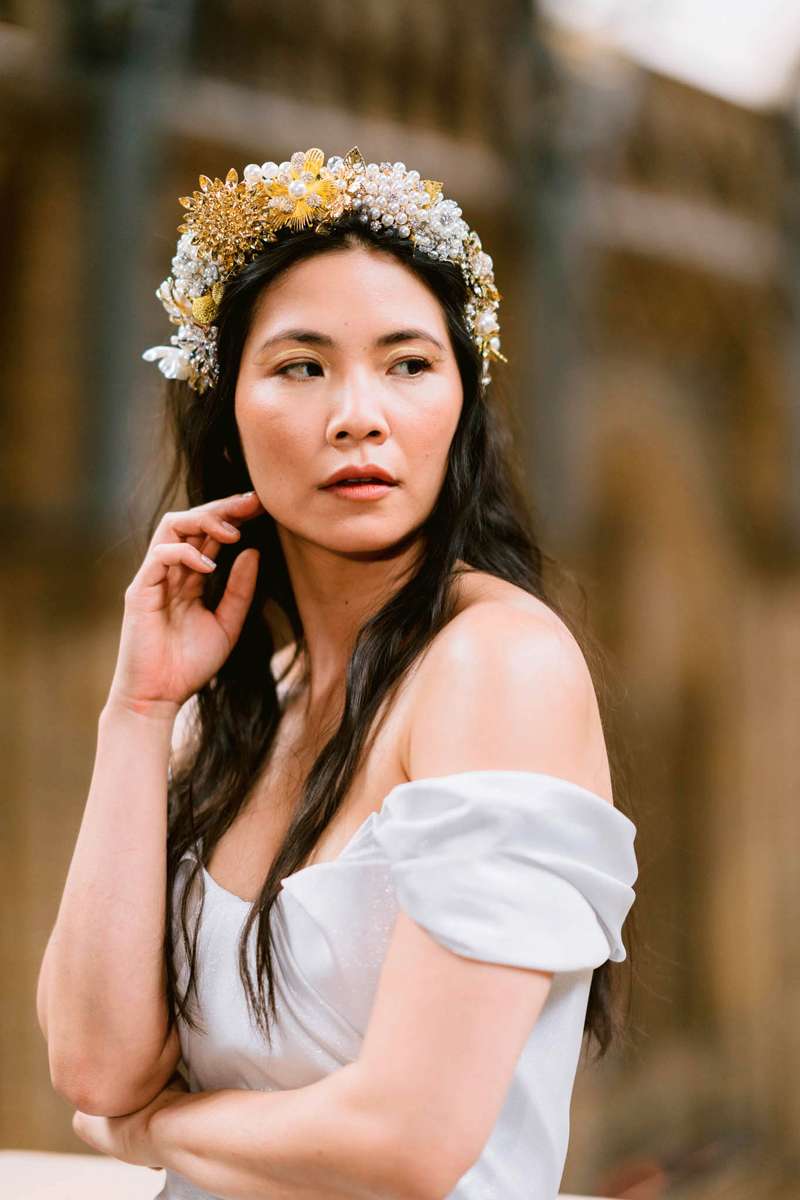 LOOK THREE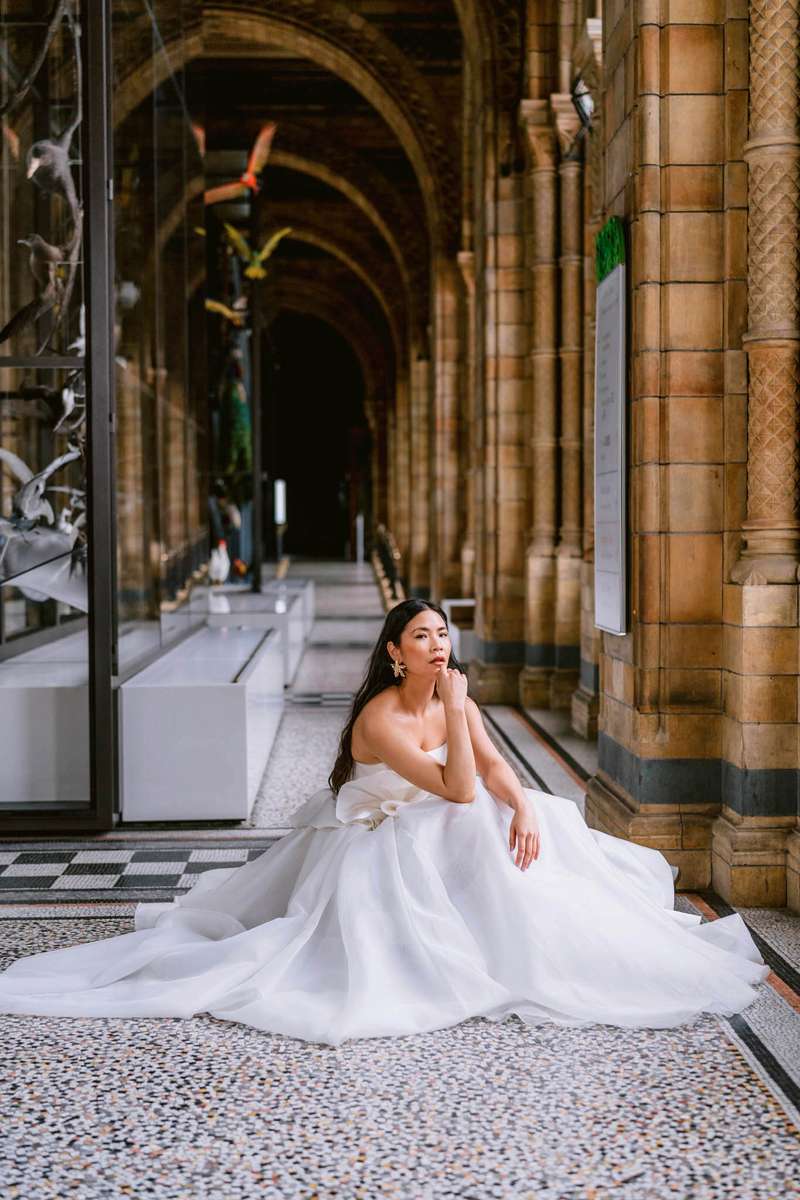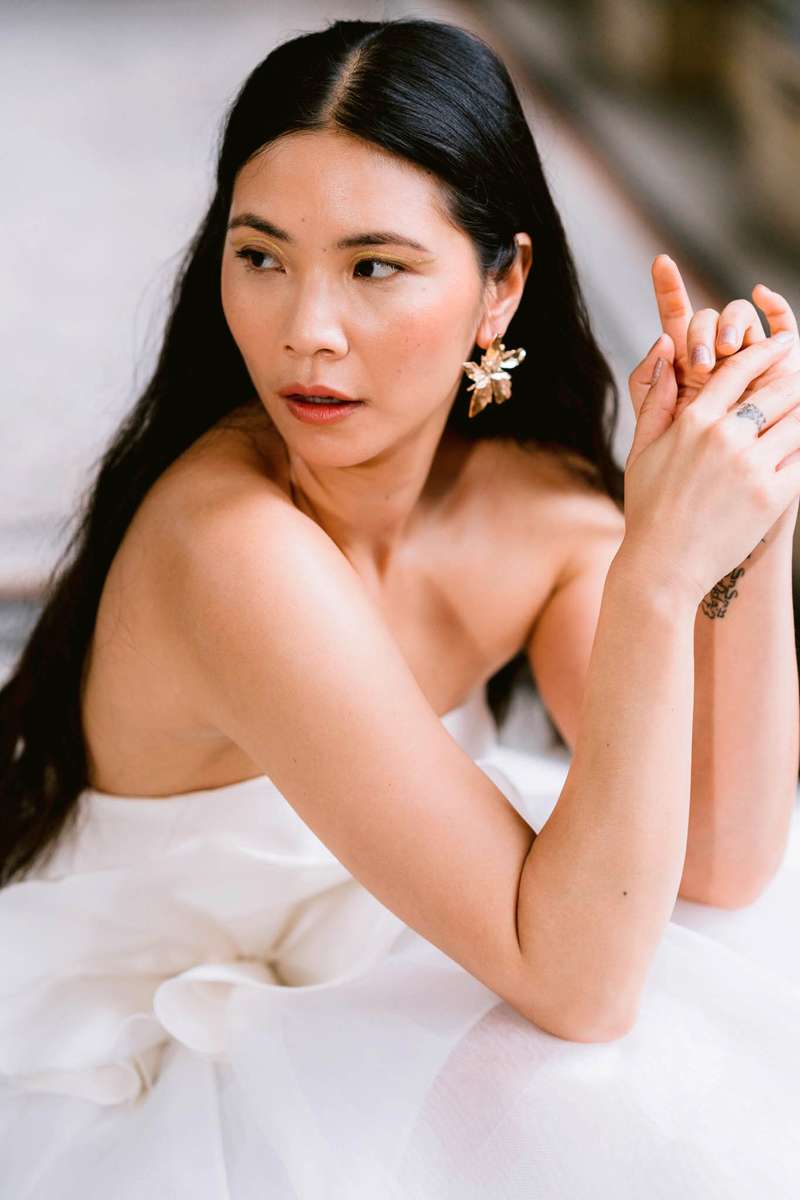 LOOK FOUR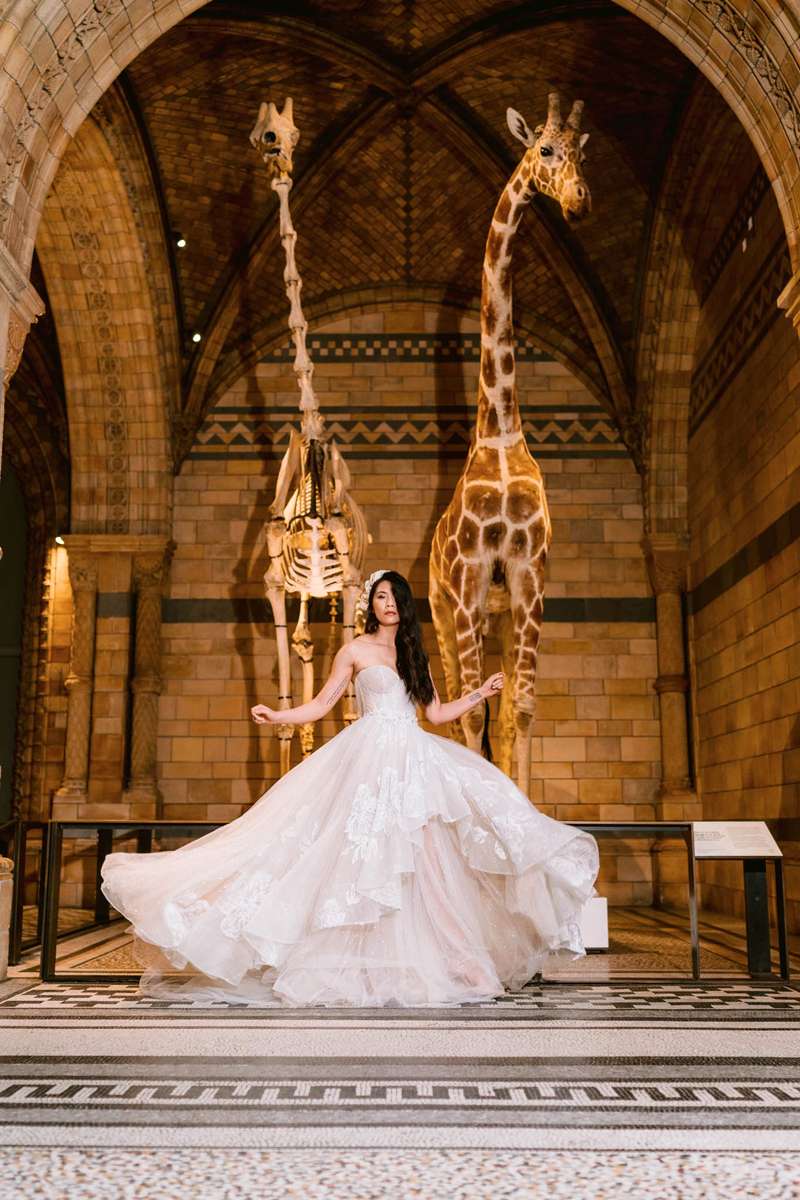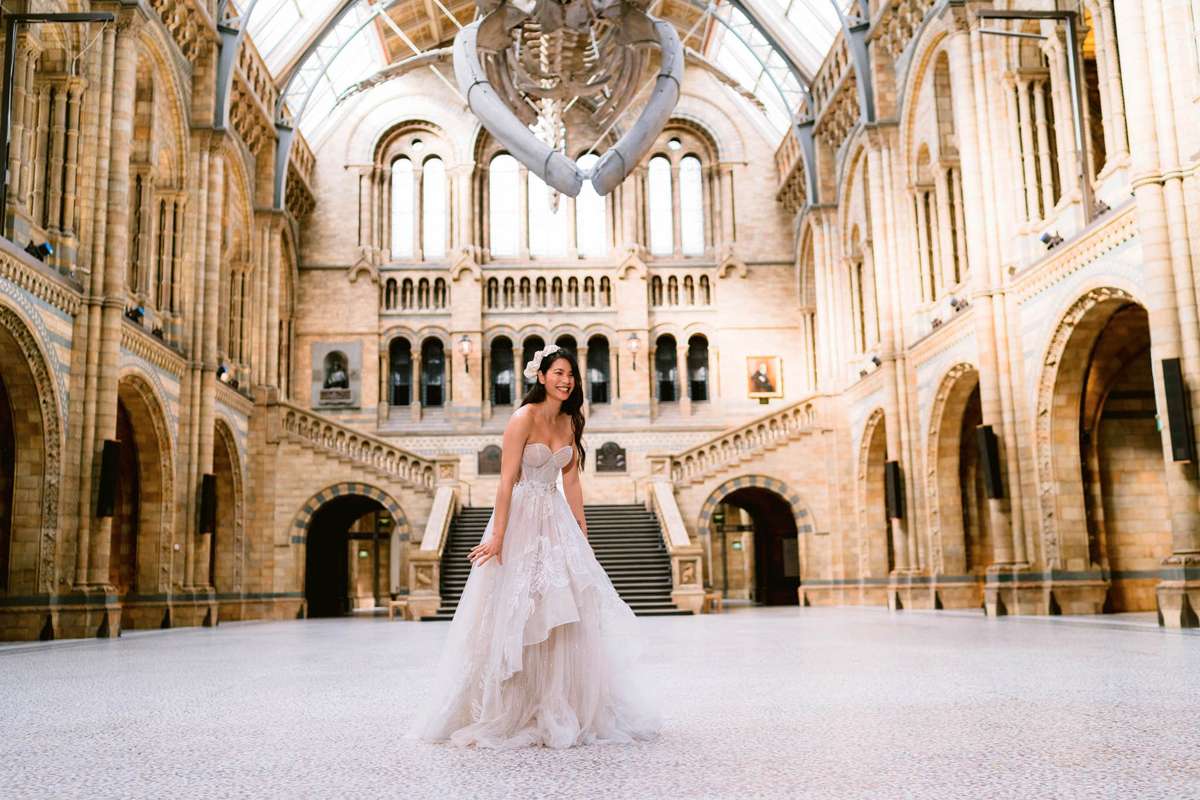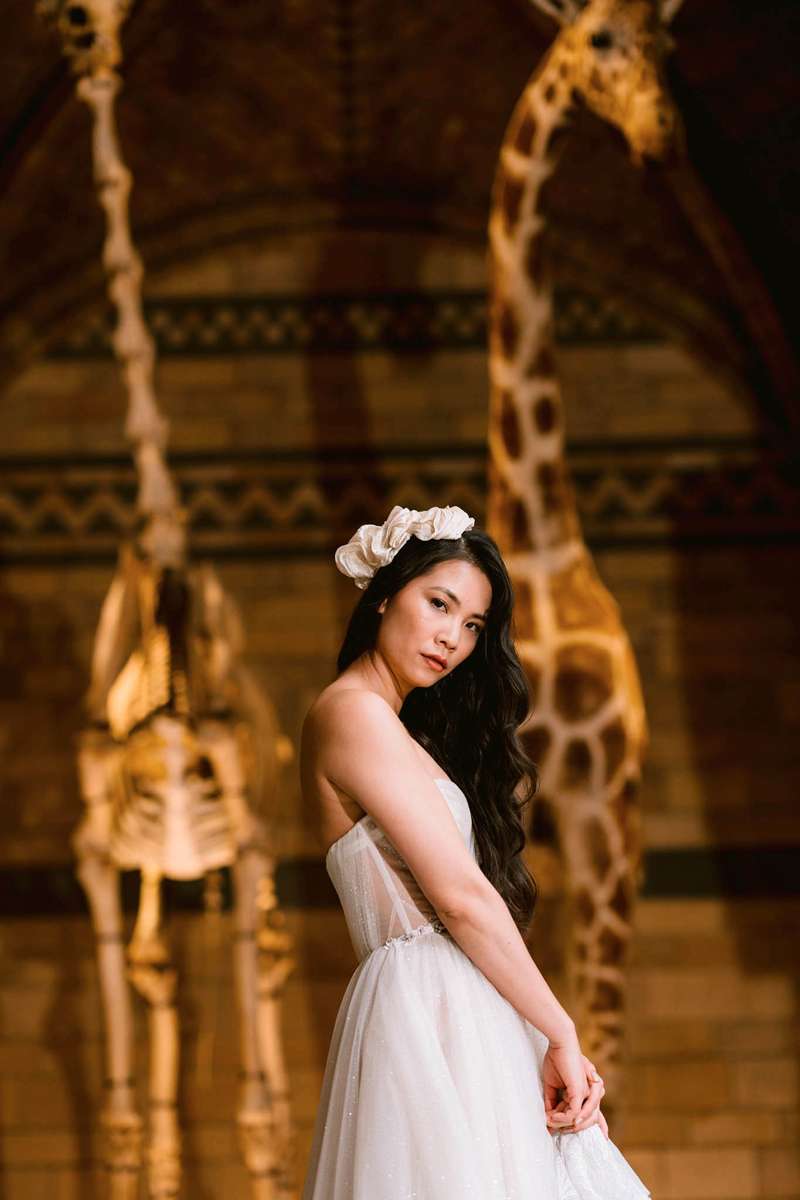 LOOK FIVE