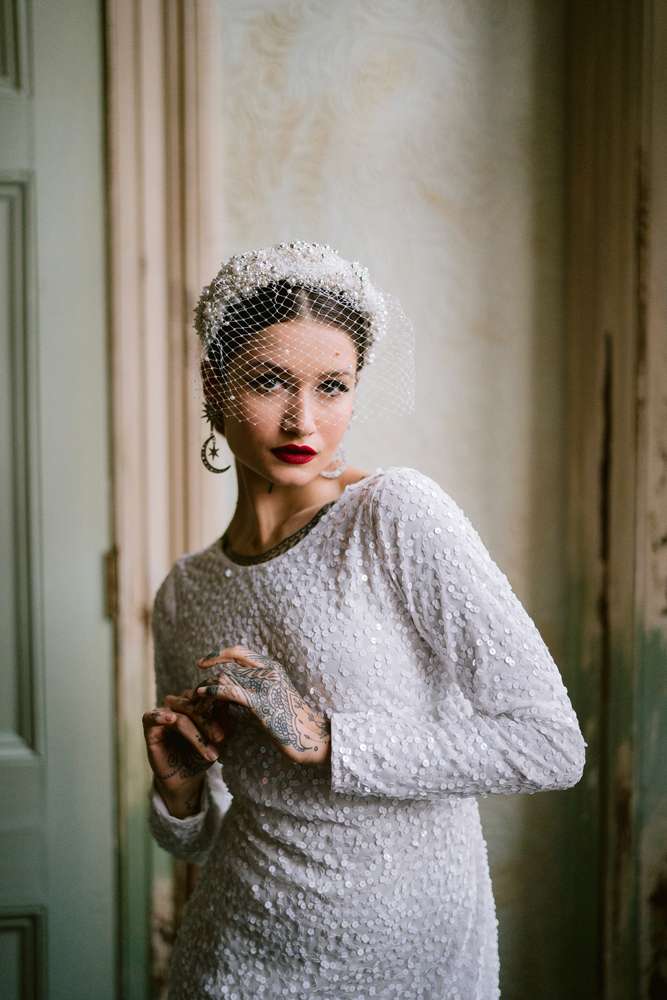 I'm going to cut right to the chase today because I KNOW you are just as excited as I am about this project! The Rock n Roll Bride wedding dress collection is now available at little-mistress.com – cue confetti cannons, popping champagne bottles and everyone screaming "Wooooooohooooooo!"
It's funny, because when I was teasing you relentlessly about my book, so many of you guessed (and I suspect, hoped) that the project I was about to announce was a wedding dress collection. Obviously, I wasn't allowed to say anything at the time and it was super hard for me not to say "NOT RIGHT NOW BUT SOON!!" to everyone that messaged me! I'm pretty terrible at keeping secrets after all.
So, let's skip the formalities and crack the hell on shall we? I know you're all just dying to see the dresses! This collection features five wedding gowns and five bridesmaid dresses (which I'll be sharing here tomorrow but they are available to pre-order from today too!) Each dress is lovingly and ethically created in India and nothing is over £150!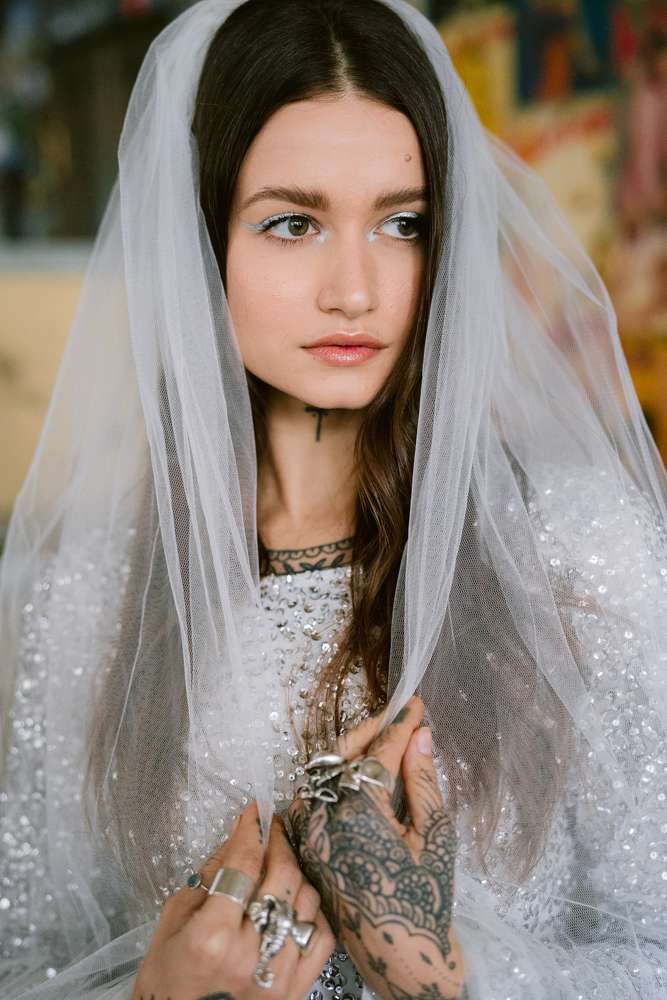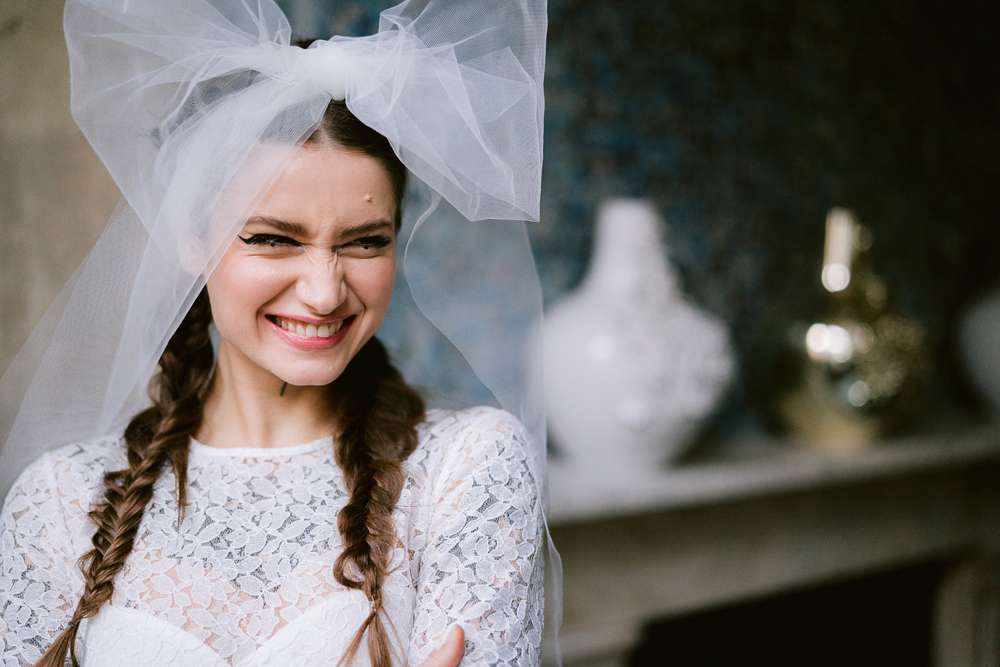 I've been considering doing a wedding dress collection for SO LONG and, for me anyway, the stumbling block has always been price. There are so many phenomenal designers and boutiques selling the most amazingly crafted UK-produced gowns, offering a bespoke service or providing access to some of the very best high-end designers in the world. I'm not in anyway trying to compete with what they do, but what I did want to do with this collection is offer affordable, high street options for those of you that simply can't, or don't want to, drop a mortgage payment on your outfit.
Collaborating with a big brand like Little Mistress means we got access to their already in place buying power, meaning we could move quickly, design dresses that were really in-keeping with what Rock n Roll Bride is all about and keep the prices low.
Plus, every single piece is available from a UK size 8-20!! It was so very, very important to me that we could create these dresses in as wide a size range as possible. Although I hope we may be able to offer an even larger selection of sizes in future, I'm pretty darn thrilled that the Little Mistress team listened to me and extended their usual size range for this collection.
OK, OK enough from me, let's get on with it shall we!?
Pandora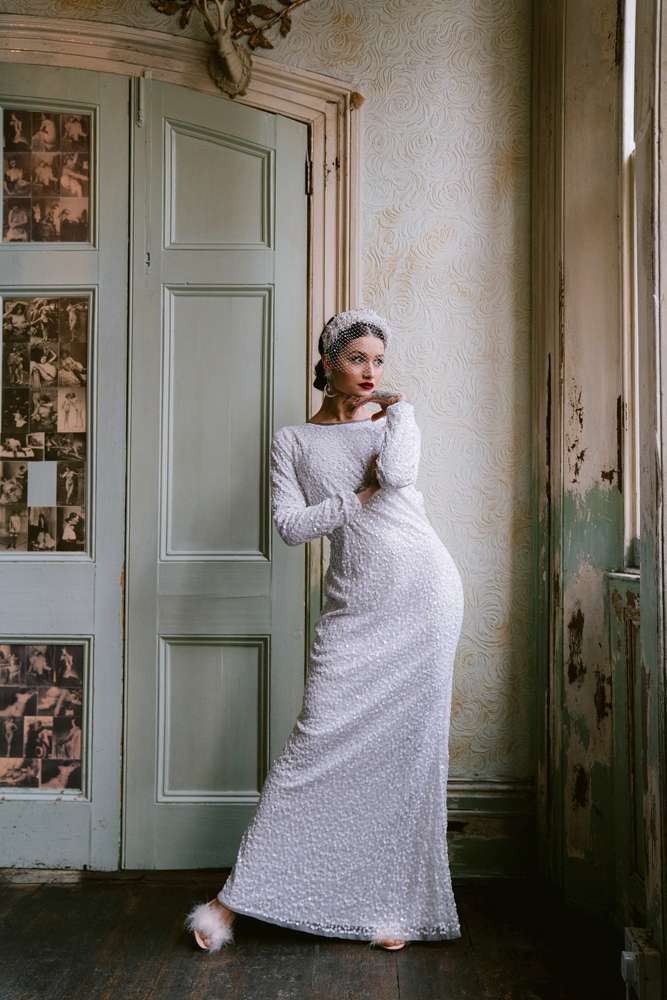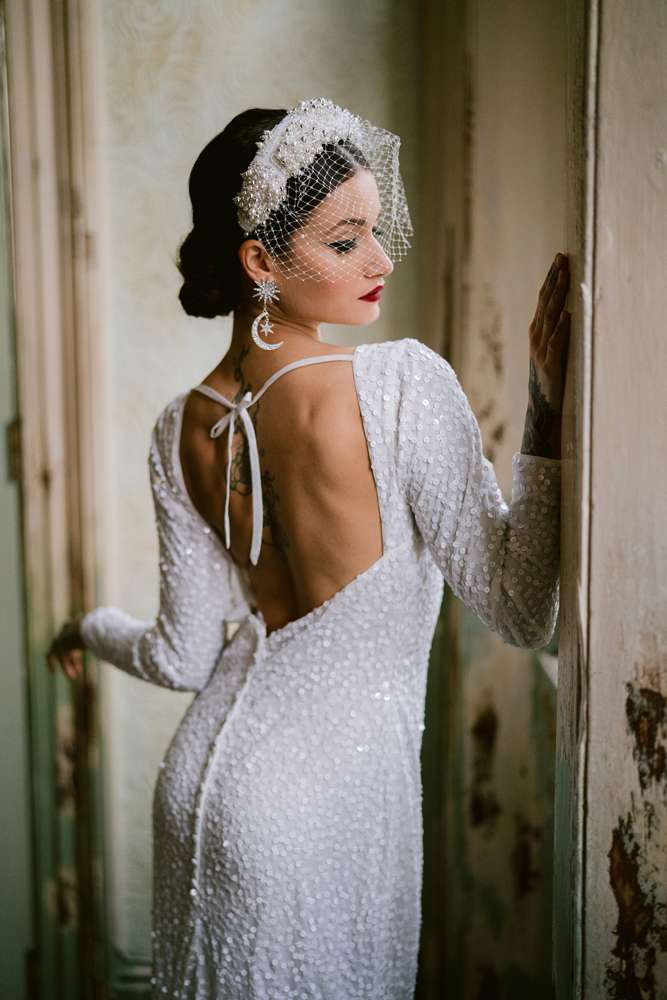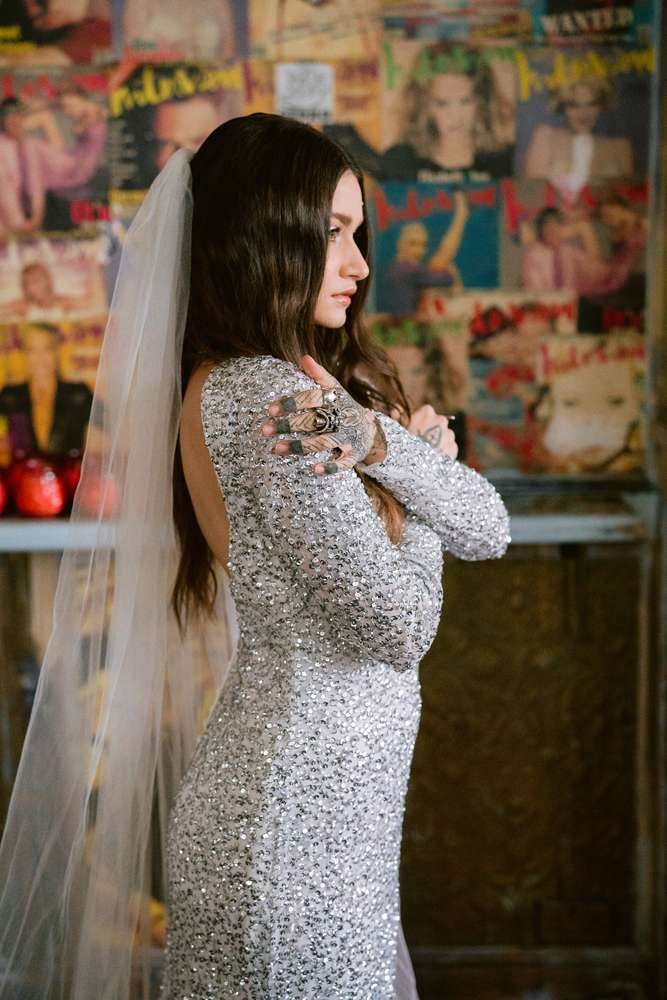 I'm probably not supposed to have favourites but, if I was to, the Pandora gown would be it. A super gorgeous and hella flattering fishtail dress with all over scattered sequins and keyhole back. Featuring long fitted sleeves, a round neckline and satin covered buttons with a concealed zip at the back.
Available in white or silver for £150.
Athena