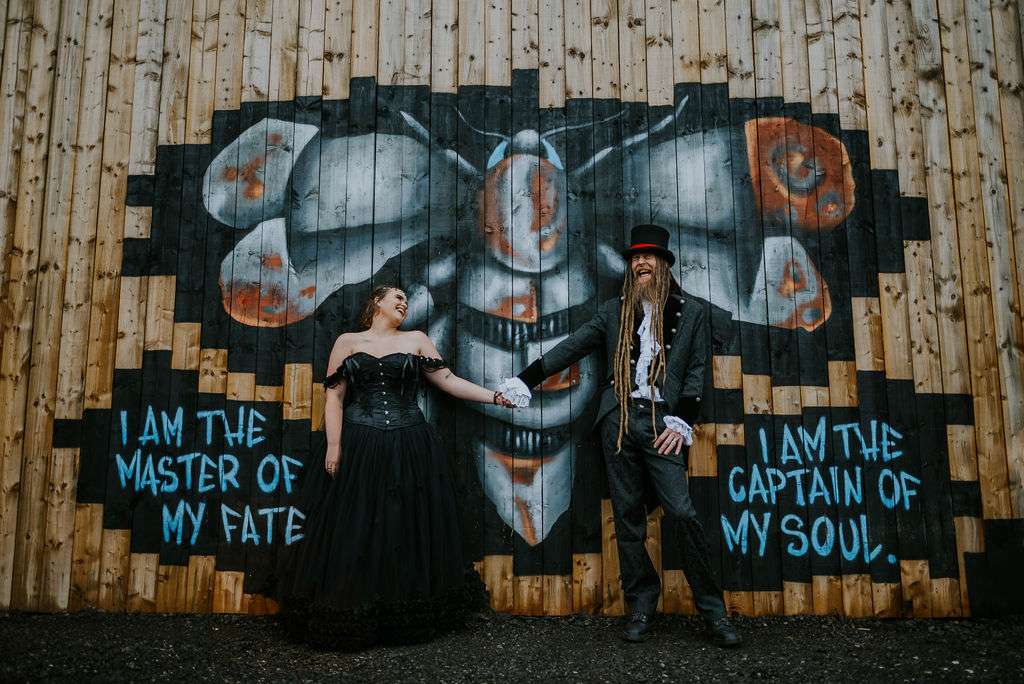 Hannah and AJ had a specific mission for their wedding day – for all their guests to be able to celebrate their individuality with them, as they both celebrated their individuality and their love for one another. There was no dress code, their ceremony was held in a spiritual circle which included everyone attending, and they didn't stick to what people consider to be traditional norms.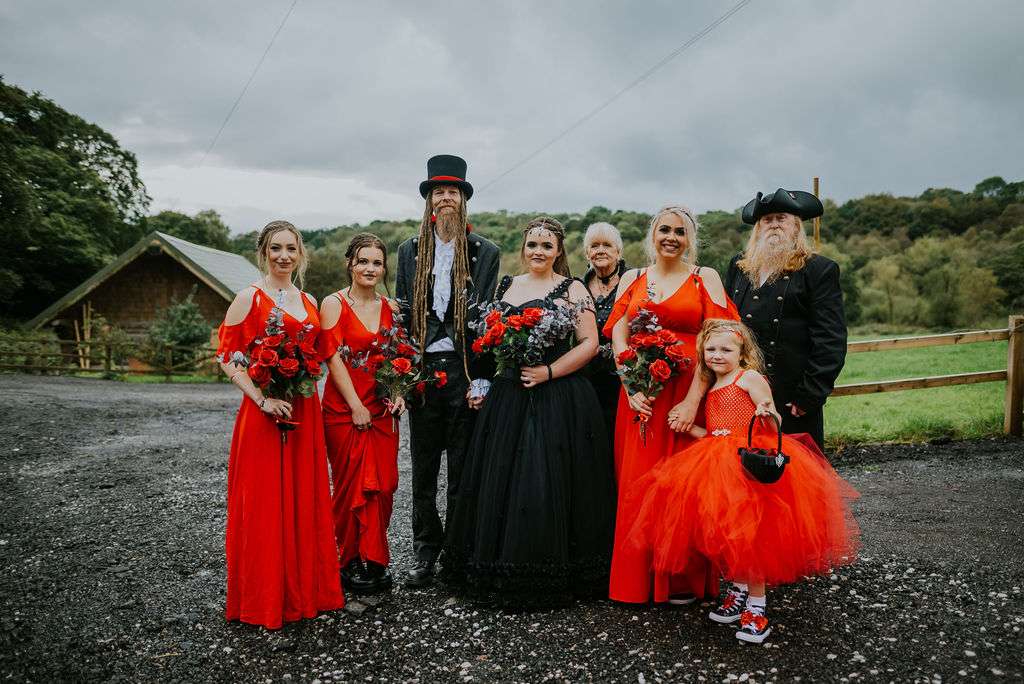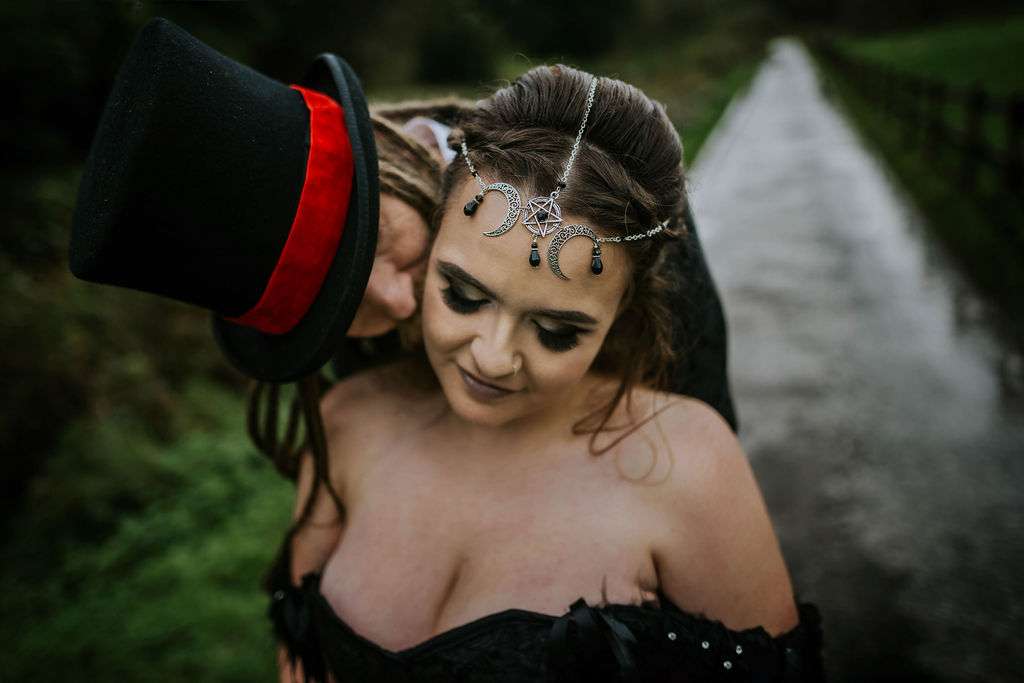 With a budget of £7,000, they hired a farm where they could not only have their ceremony and reception, but their guests were free to camp for the weekend – it was important to them that their guests had as few barriers to attending as possible. Their ceremony was held in a cowshed (!) which they decorated themselves with help from family and friends. In fact, a lot of their nearest and dearest dug deep and helped out wherever they could – AJ's friends provided the catering, DJing and photography and Hannah's friends did her make up and wedding cake as gifts, and her mum altered her wedding dress. It turned the prep, and day, into a really personal affair, with plenty of community spirit.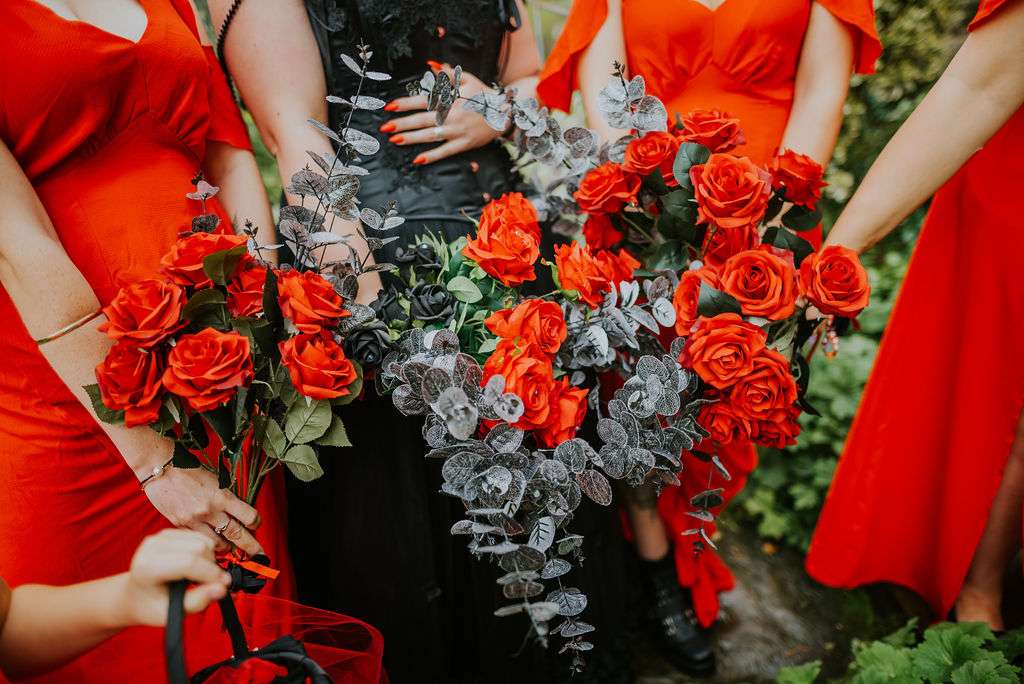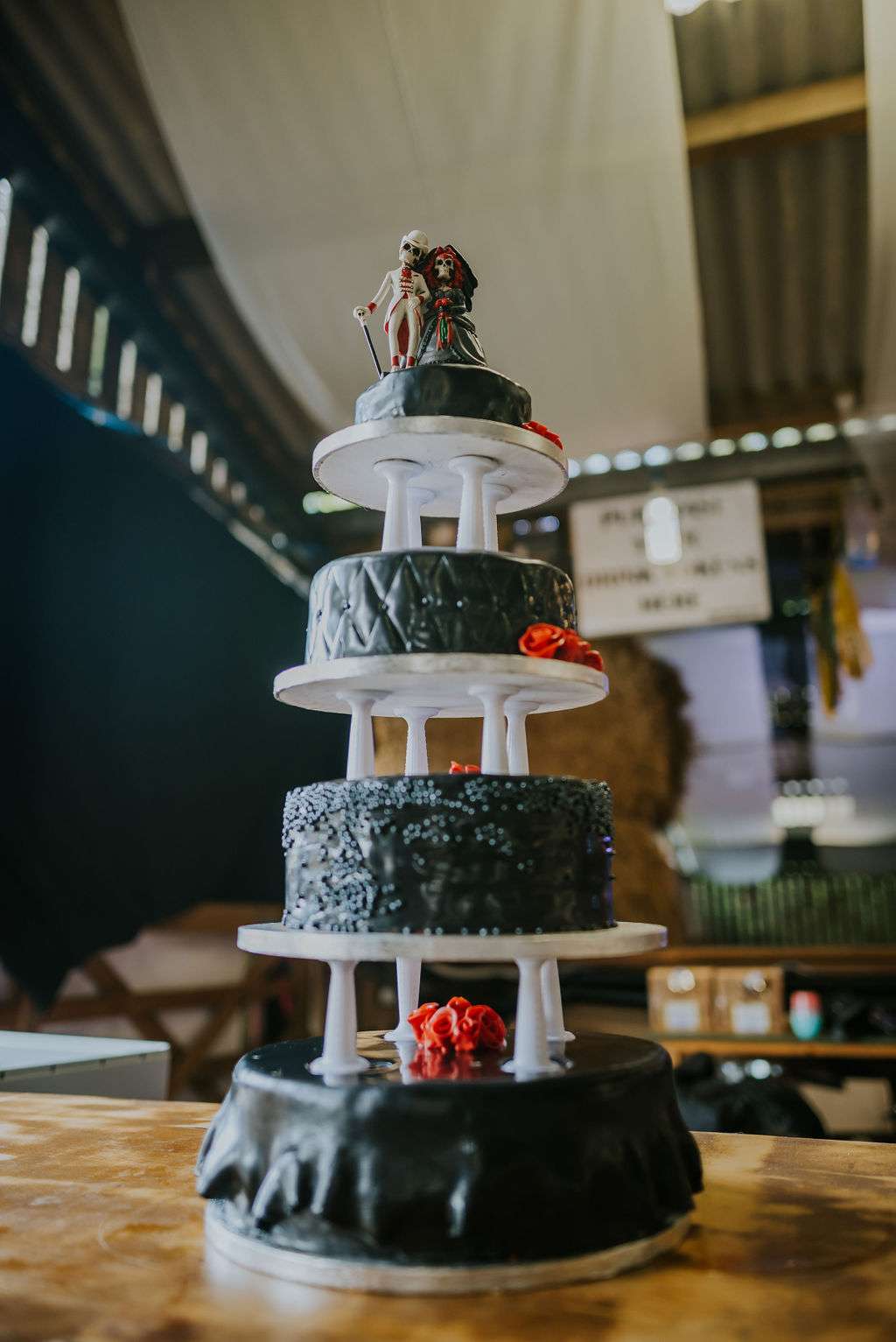 Hannah's wedding dress was actually a prom dress, which she wore with studded boots, an Elfin headpiece and a black veil. AJ wore a pinstripe suit and top hat that he customised himself with red velvet. The bridesmaids wore red dresses from ASOS, and they all carried artificial bouquets that were sourced from The Range and arranged by a friend.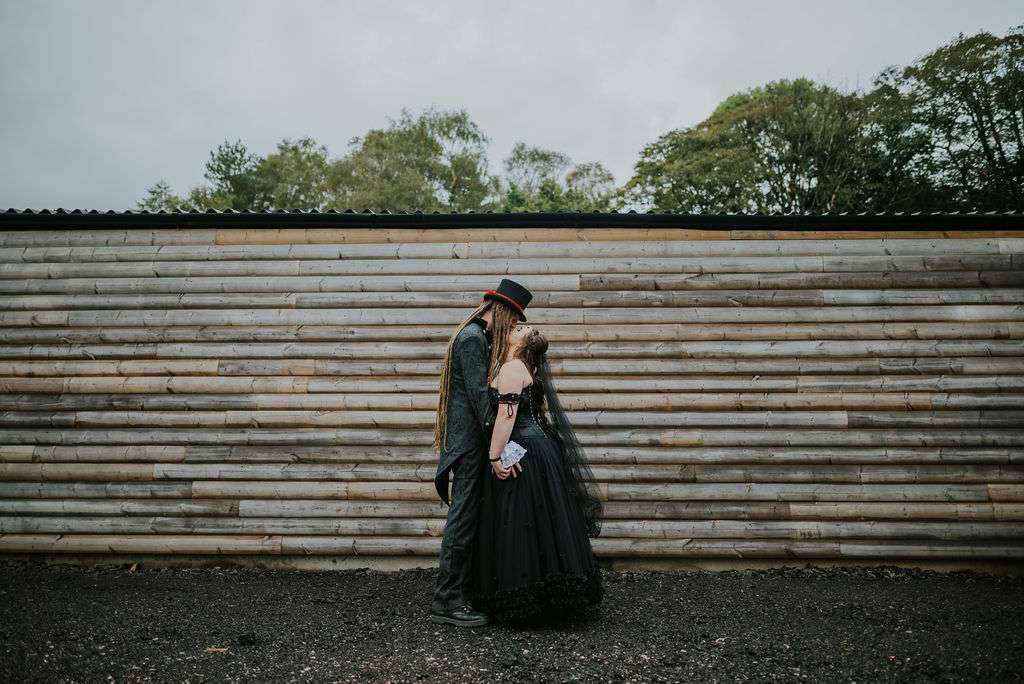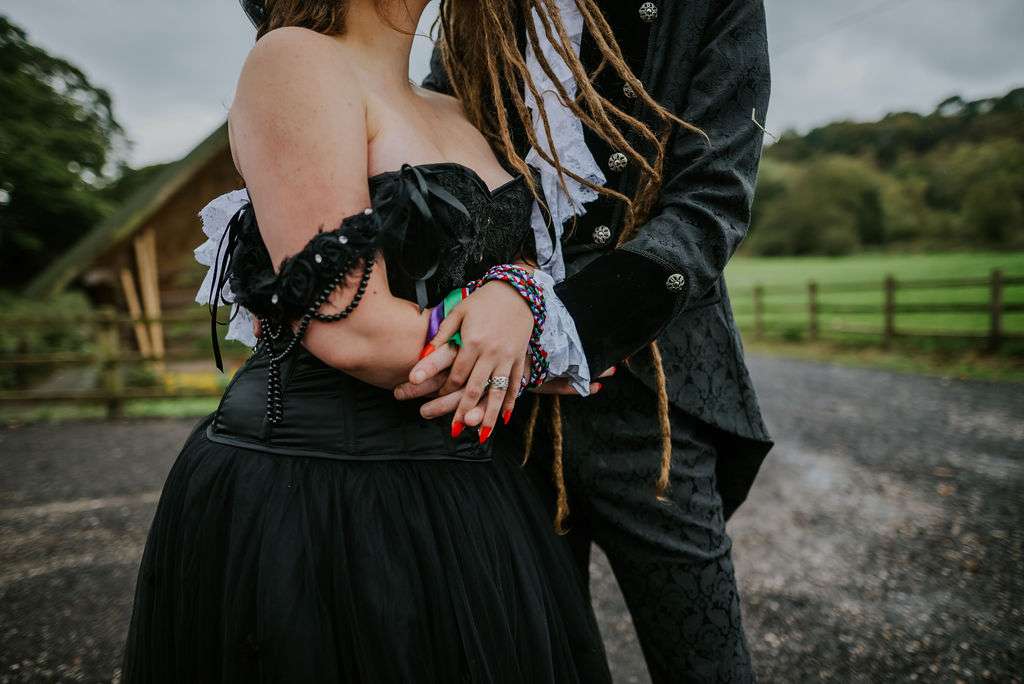 The ceremony was incredibly special for the couple. They used pagan and humanist influences and it included a handfasting. They entered together, and were introduced as individuals, before a fire was lit and the spiritual circle was cast with a sword and all their guests were invited to be joined in it. Spells were cast to the four points of the compass and their corresponding spirits and elements. "In keeping with the celebration of Mabon and our water spirits, we were joined at the west point of the circle."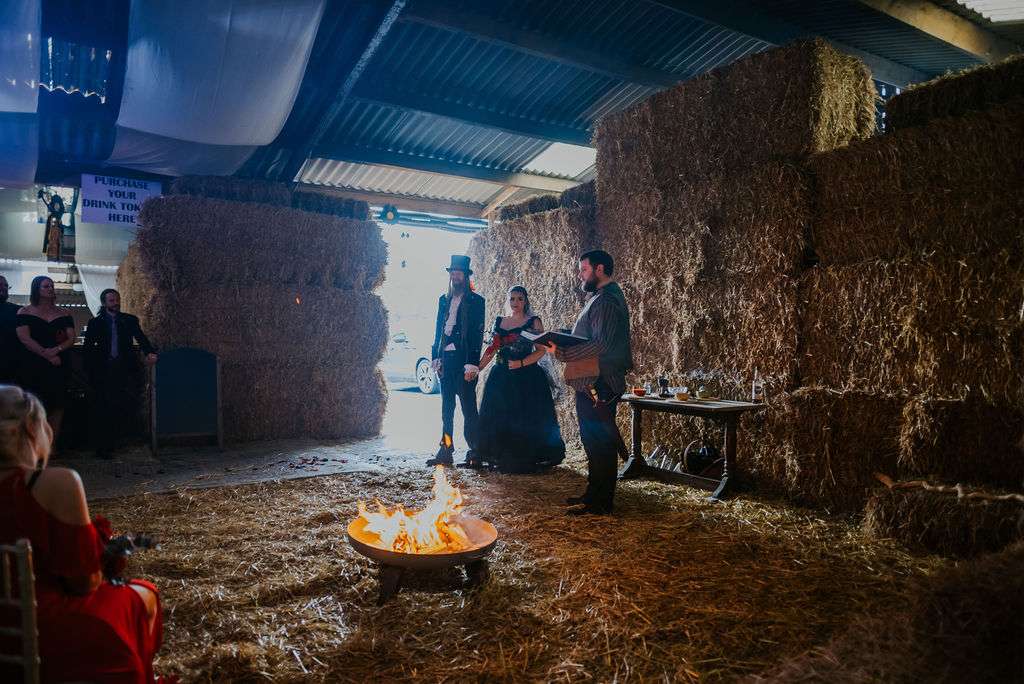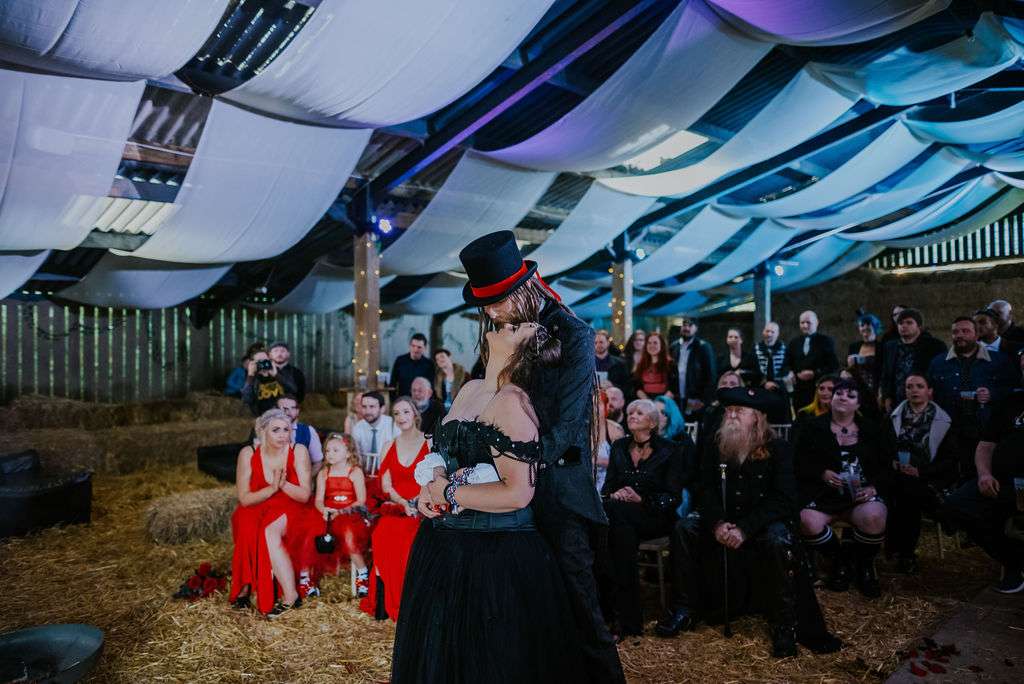 Hannah explains, "Our sisters brought forward waters of our birthplaces which were used to purify our rings, we then said our own vows and placed the rings on each other fingers. Our left hands were then tied together with our handfasting chord, to signify working together in our future, while bound we cut a cake with a dagger and then fed each other. We then jumped over a broom, while still bound, to signify jumping into our new life together. We were then presented as one entity instead of individuals. This was my favourite part of the day."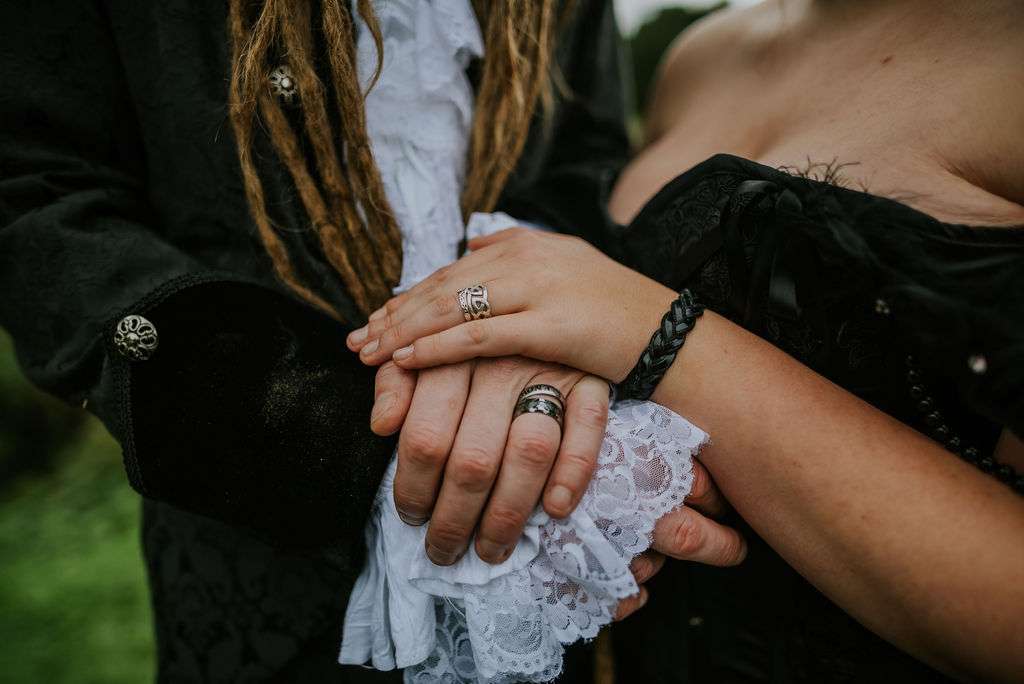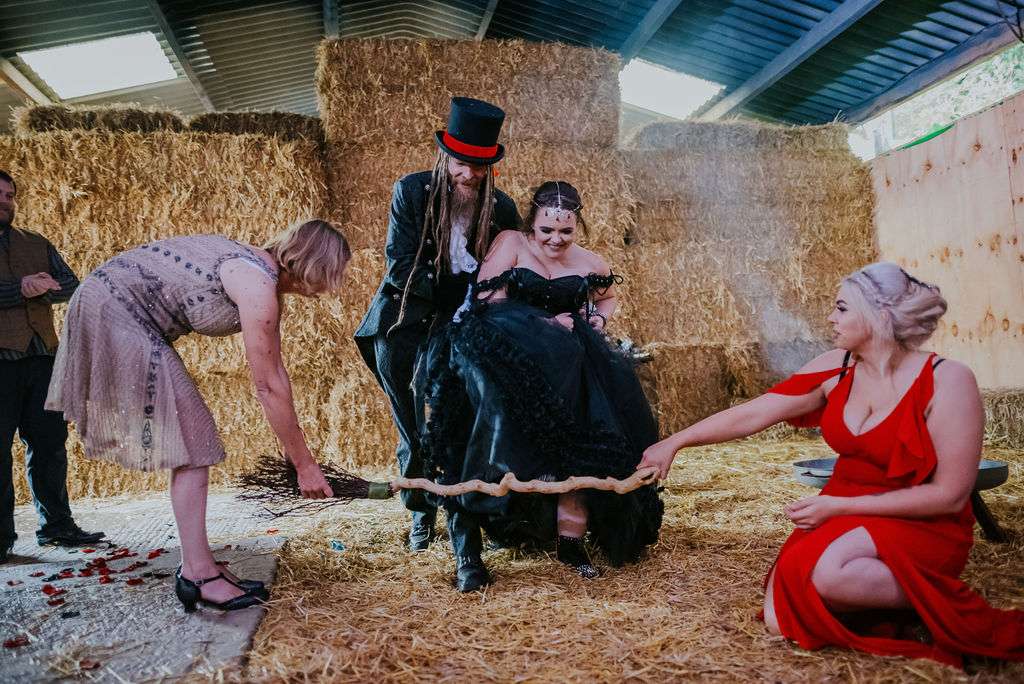 The one thing the couple wish they'd known before planning their big day was that are always hidden costs when it comes wedding planning, so they offered the very practical advice to add at least 20% to your budget to save any last minute money worries. "Also get everything in writing. We were let down last minute for a couple of key elements for our day and, although we don't wish anything had gone differently, we do regret not getting contracts with some of the suppliers."