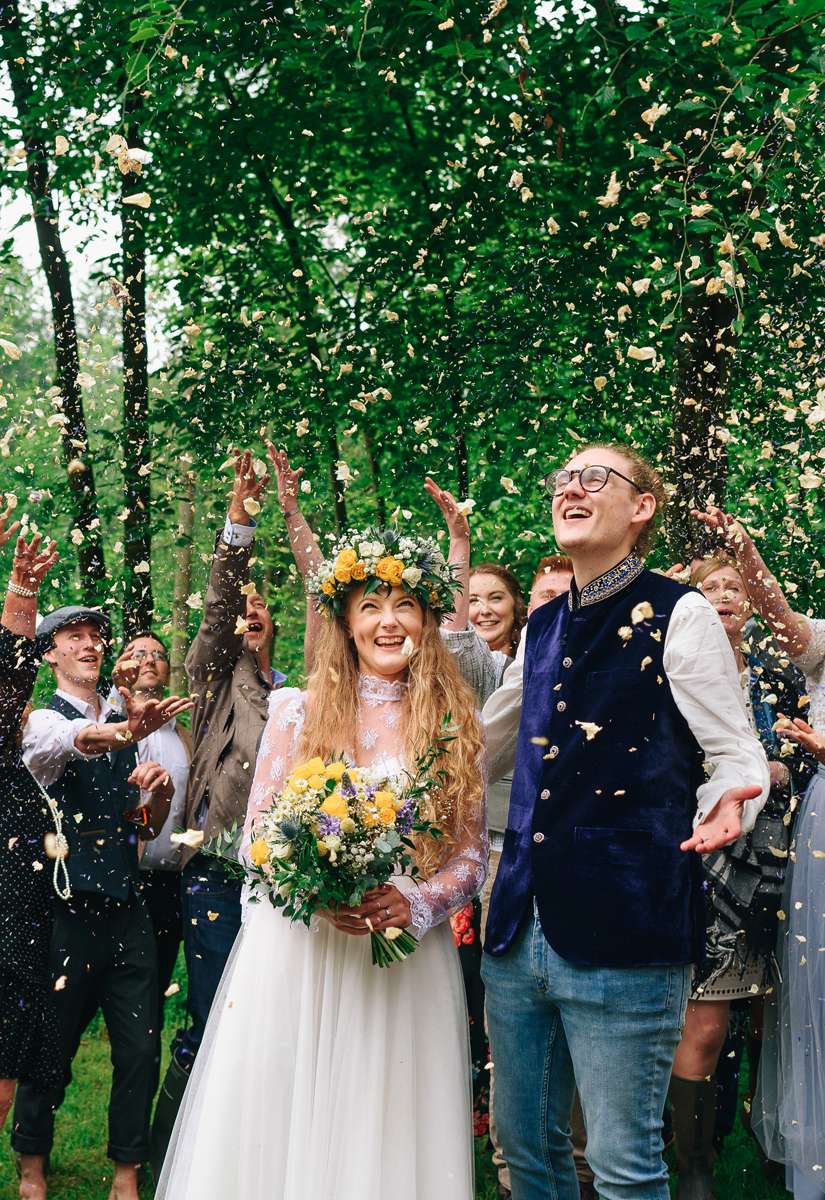 If you are reading Rock n Roll Bride then its highly likely that you're dreaming having of an alternative wedding and if so, a humanist ceremony could be perfect for you. With a humanist wedding, each ceremony is created from scratch, so you know yours will be tailor-made to fit your style and personality.
What is a Humanist Ceremony?
Humanist wedding ceremonies are non-religious wedding ceremonies led by celebrants accredited by Humanists UK, who we are delighted to have partnered with on this article! If you don't want a religious or register office ceremony, then this is going to be a great option for you.
The great thing about a humanist ceremony is that they can be totally personalised and feel very authentic to the couple getting married. There's are no 'must haves' to consider which means you can make it as personal as you like, with your own vows and promises, poems, songs or even a spot of crowd-surfing! There's also no time limit on the length of the ceremony which means you can incorporate all the traditions and symbolic acts that are meaningful to you.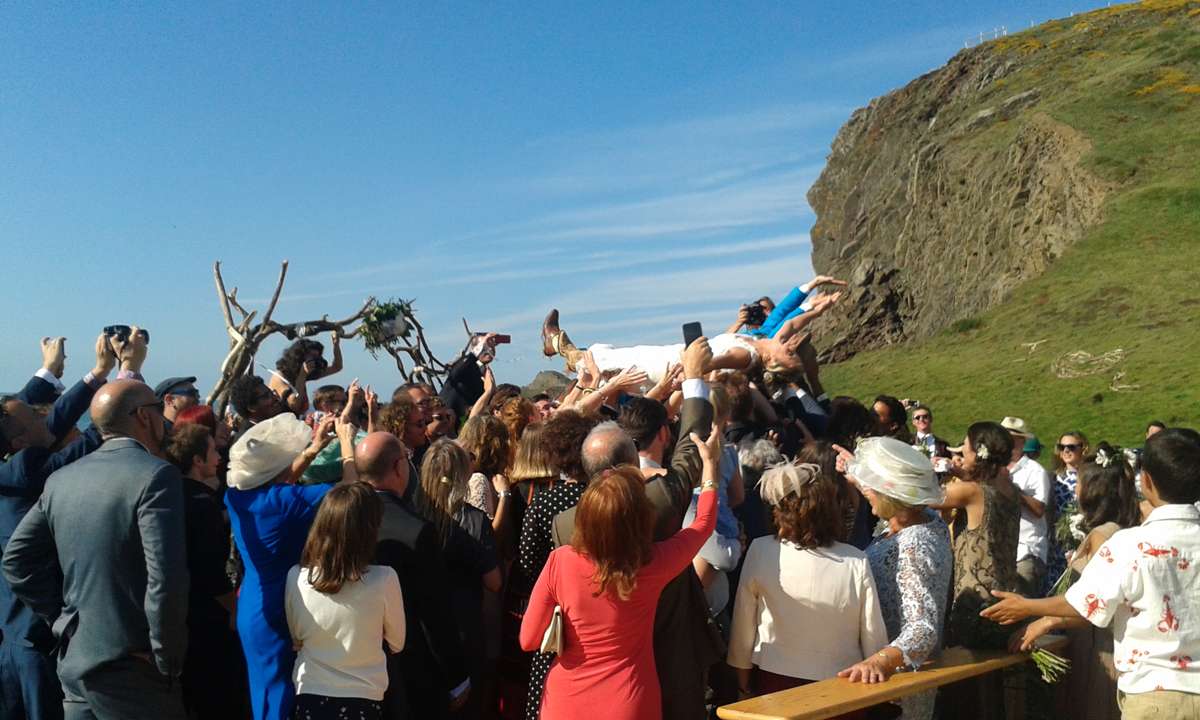 In England and Wales, humanist weddings are not yet legally recognised which means you will need to also go and sign the bit of paper at the register office, but this can be done quickly and with very little fuss.
Humanist Ceremonies™ celebrants are full of creative ideas and your celebrant will be happy to work with you to put together a ceremony that is inclusive, unique, and unforgettable. The sky's the limit! Their celebrants have overseen Chinese tea ceremonies, German 'heart races', 'tying the knot', 'jumping the broom', 'warming the rings', and much more.
Here are some unique ceremony ideas which you might want to consider for your own day…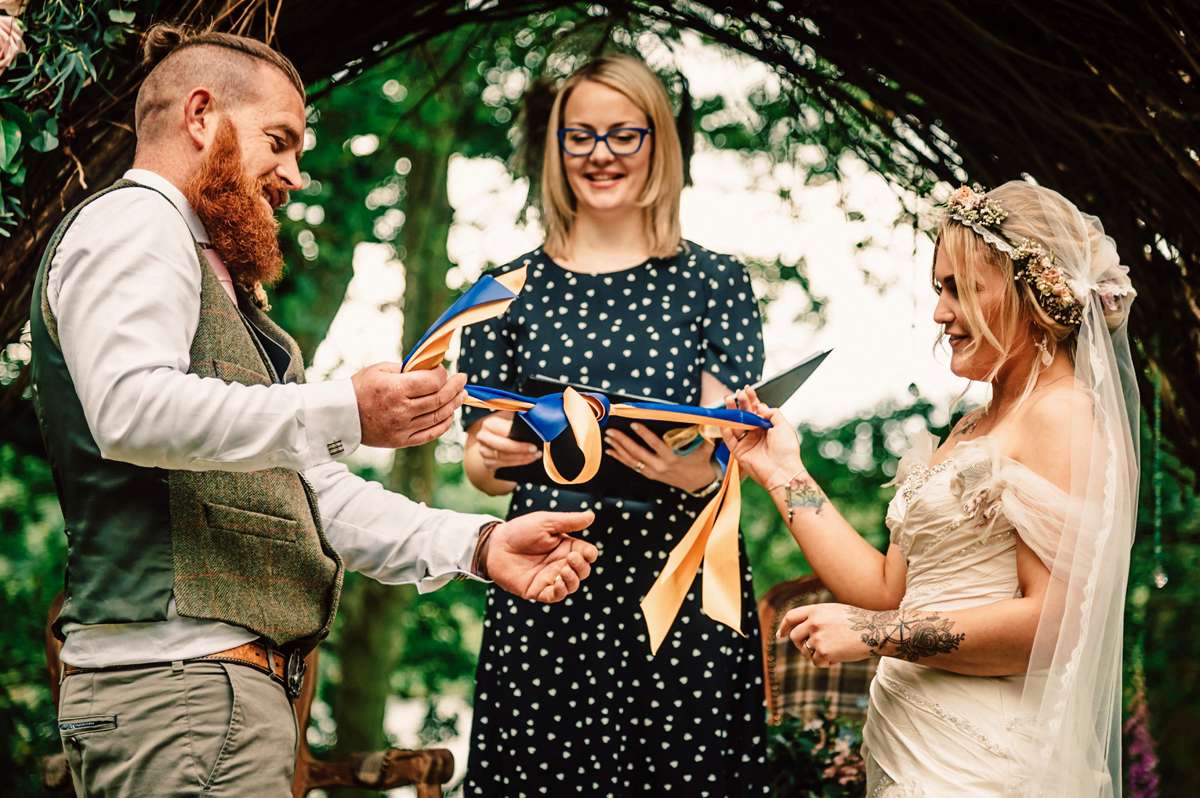 Continue reading