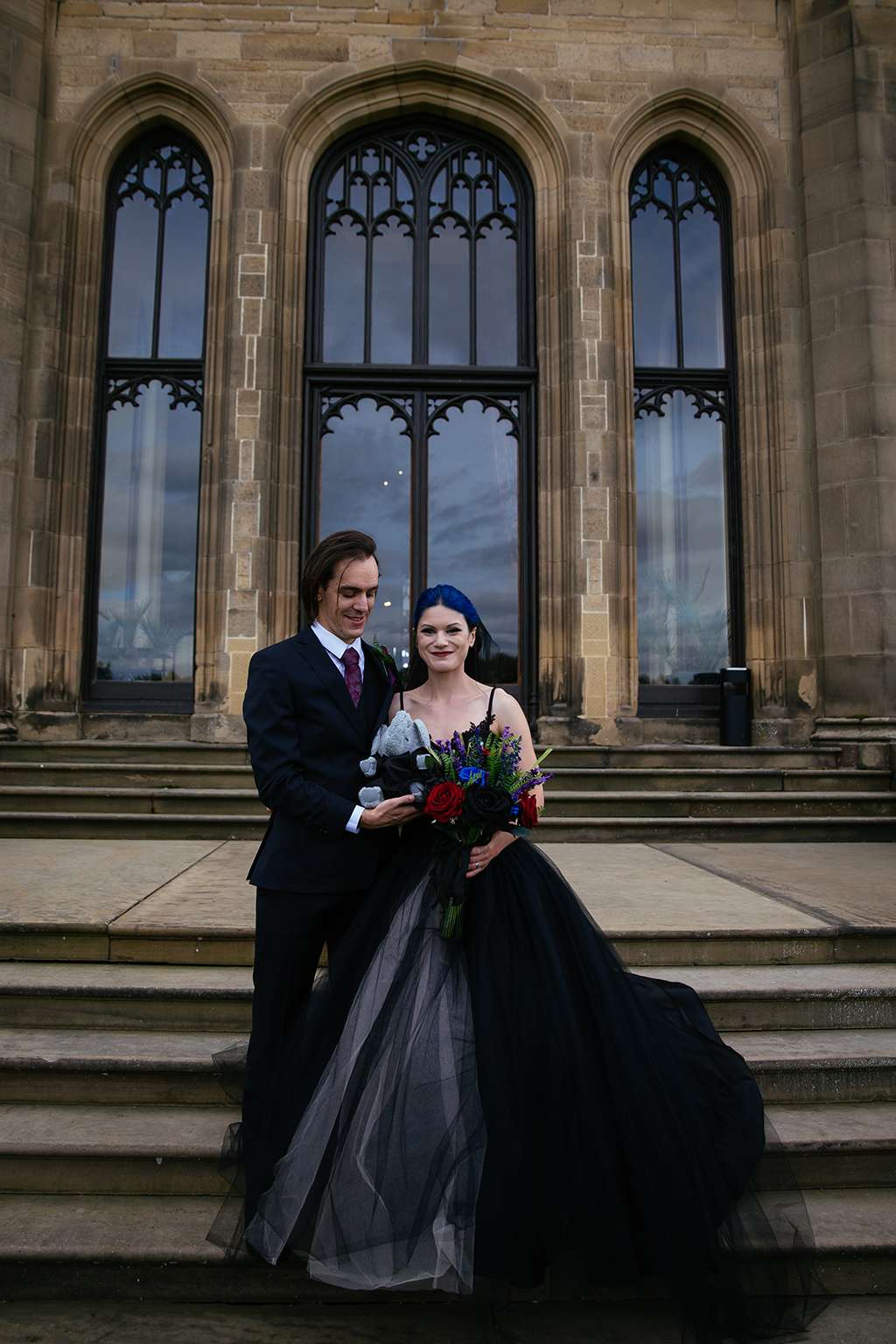 Adam and Steph always knew they didn't want a big wedding – they were joined by just five guests (and their toy elephant!) for their September wedding at Allerton Castle in North Yorkshire. They didn't have a theme as such, but Steph always knew she'd want their wedding to have a gothic feel and to wear a black wedding dress. "It just felt like us being ourselves."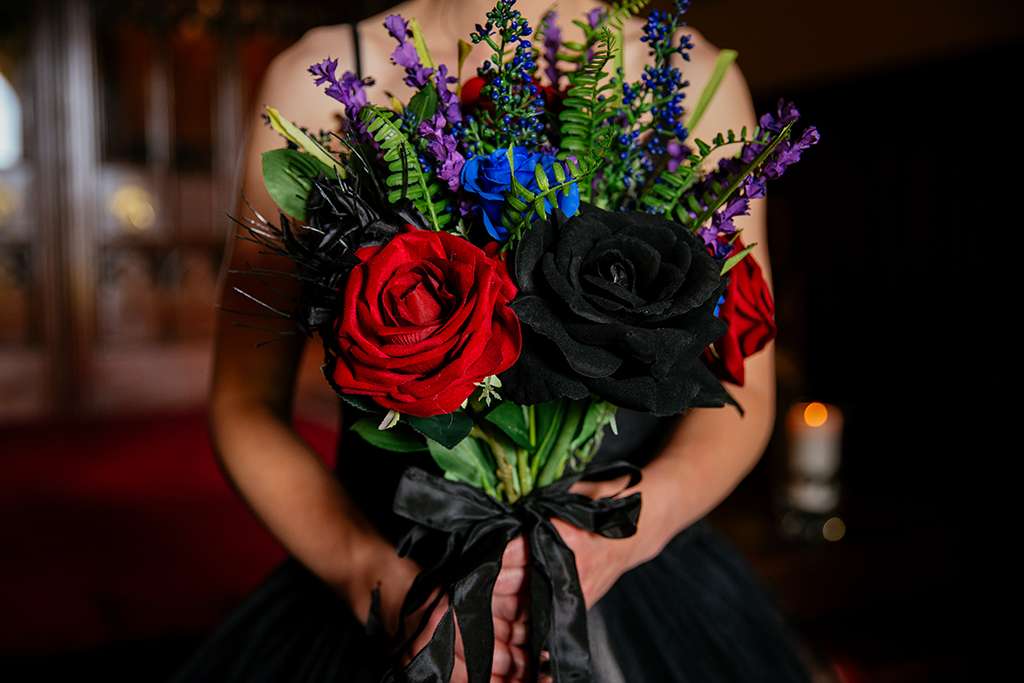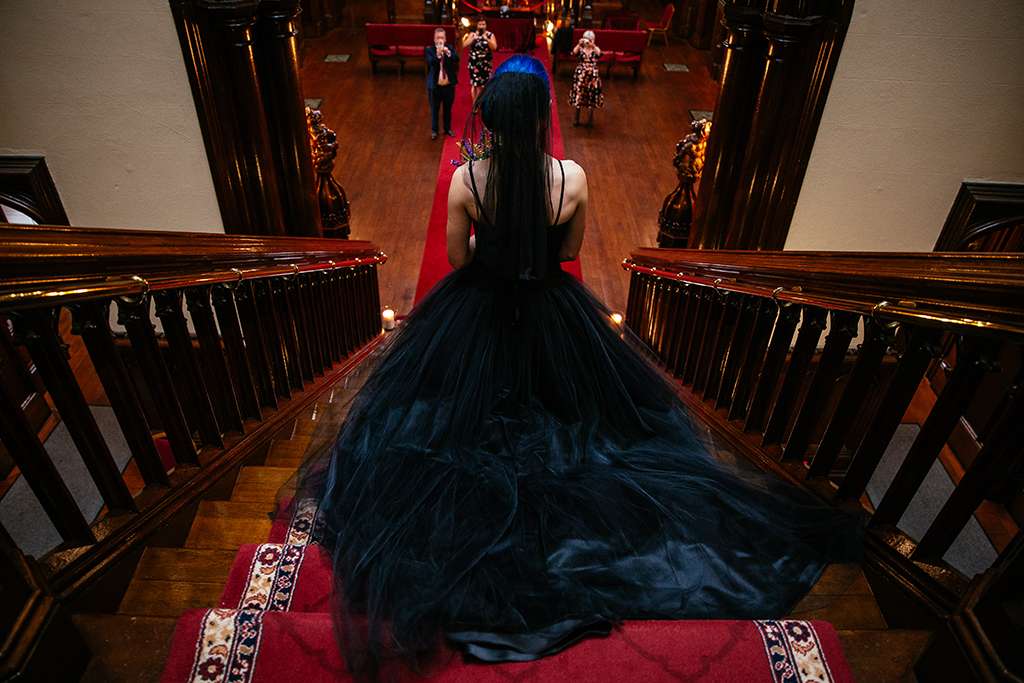 As it was a small wedding, there wasn't a lot of prep to do, but they travelled to their venue the day before their ceremony with a hire car full of wedding props, their cake and Steph's large wedding dress. Her black princess dress and veil were by custom made by Rose Savage, and she paired them with classic goth boots from Demonia. They kept decor simple but effective, buying a number of large pillar candles from Ikea which they placed in hurricane vases tied with black ribbon, and use them to dress the staircase at the castle. "One of the reasons we chose Allerton Castle was that we knew we wouldn't have to go overboard to achieve the look we wanted. It's a simply stunning venue that had all the gothic touches we needed."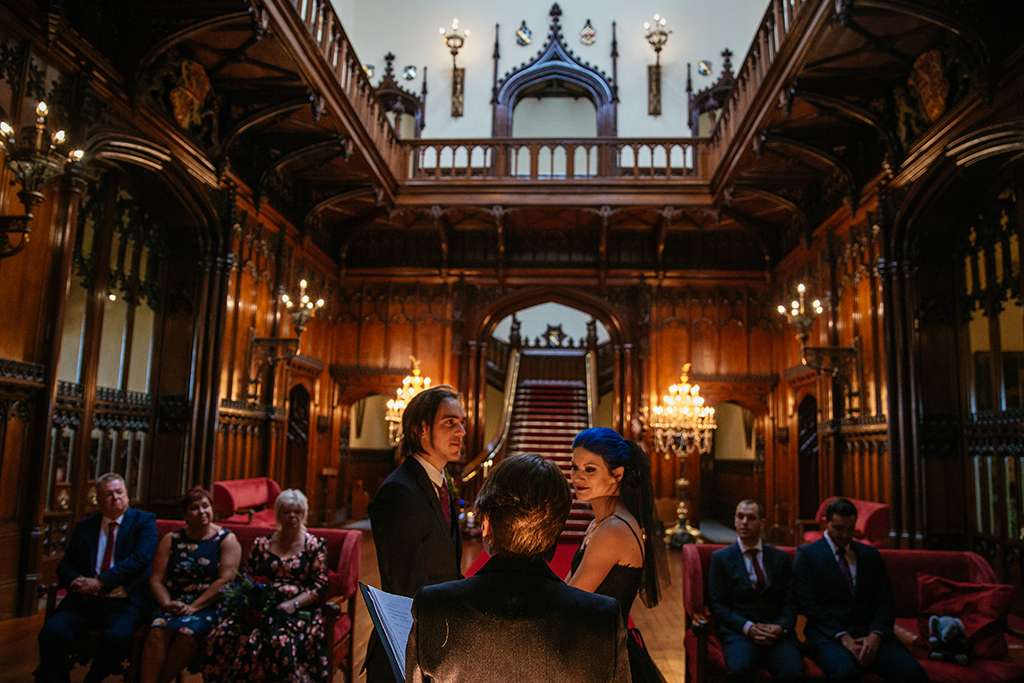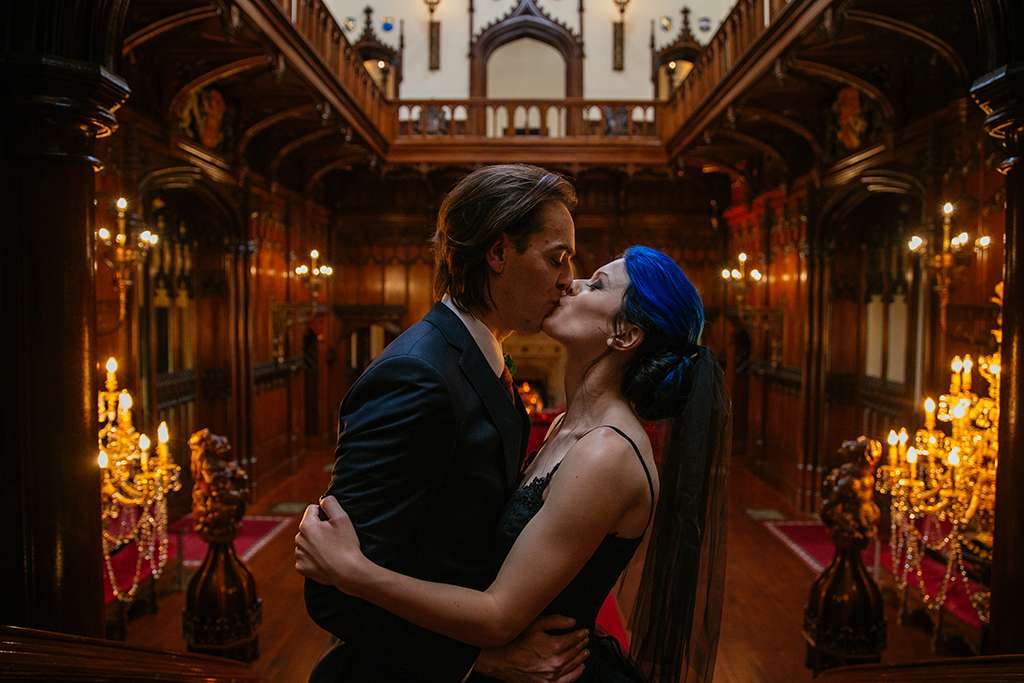 The couple made a big saving with their flowers – Steph bought a selection of artificial flowers from Country Baskets, and asked a local florist to arrange them for her. They also made their cake themselves, decorating it with a cake topper from Etsy and some artificial roses and ribbon from The Range. All in all by keeping things small and simple, they spent just £6,000 including a minimoon.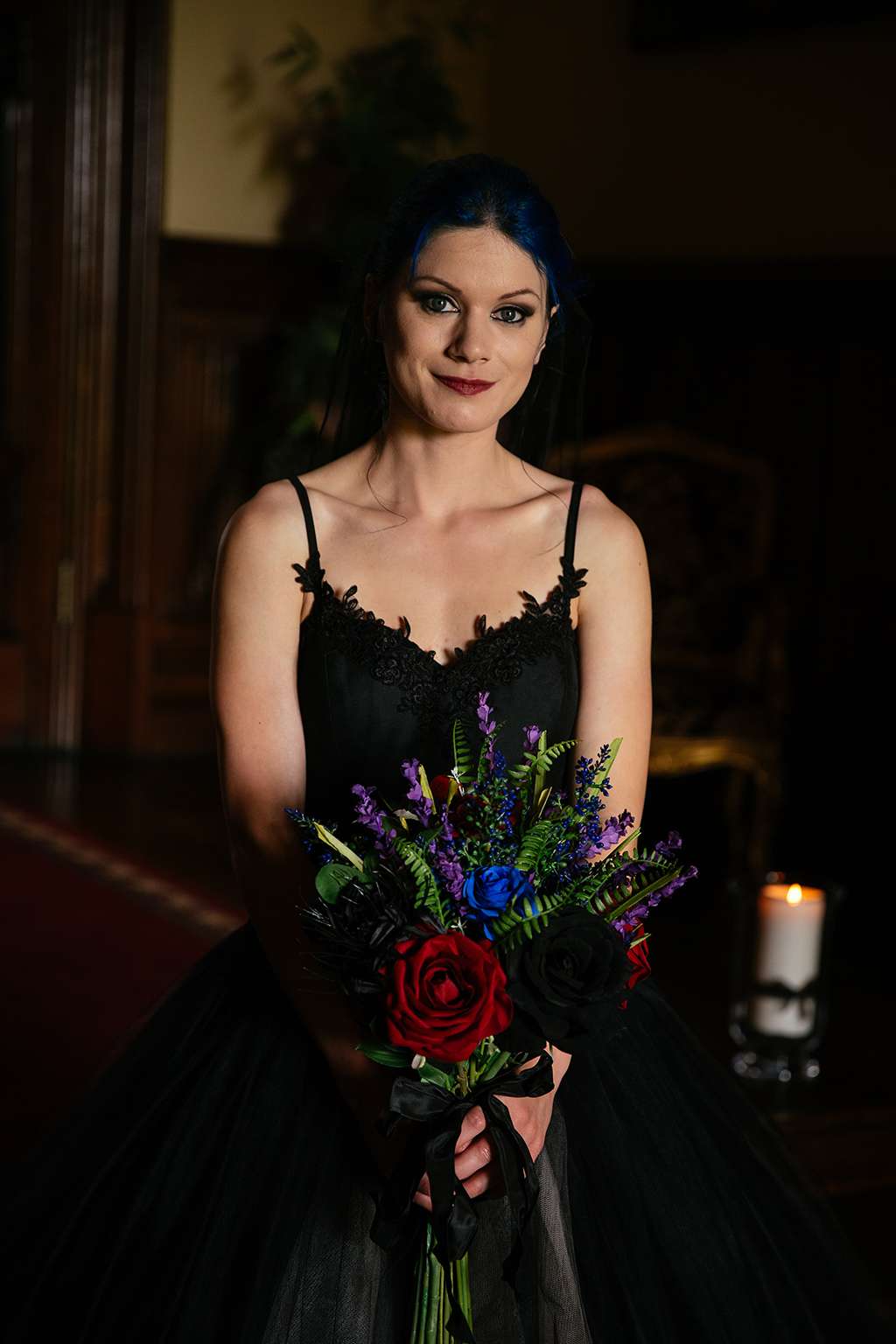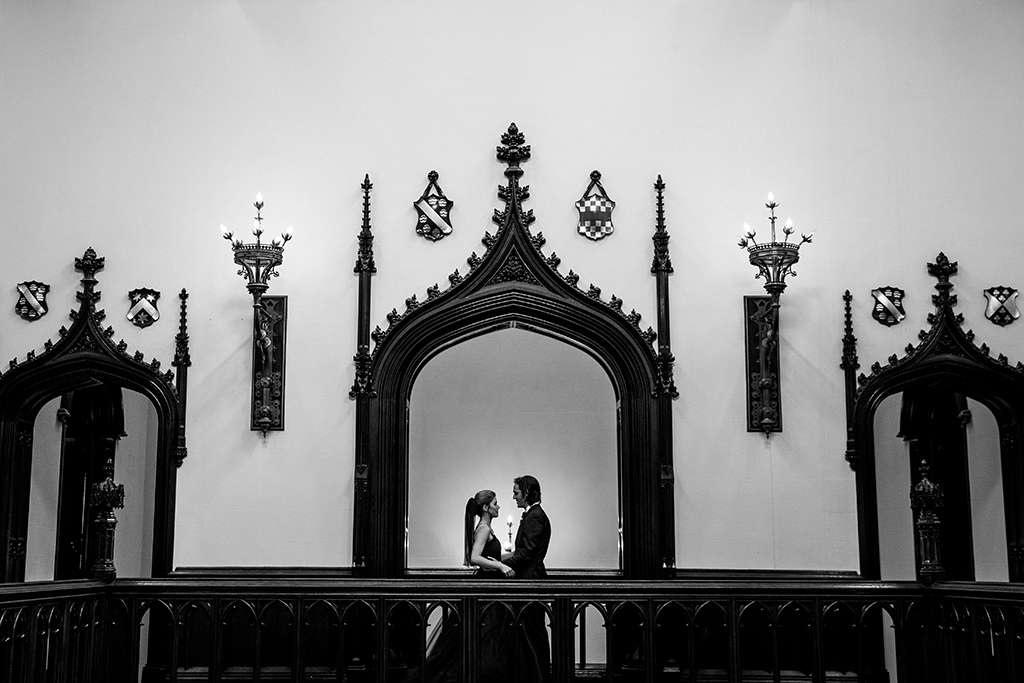 Their ceremony was held in the hallway of the castle, with Steph making her grand entrance down the stunning staircase to meet Adam and exchange their vows. After the ceremony, they had a couple of hours to have photos taken. They then moved to a lovely restaurant in the centre of York for their wedding breakfast with their guests.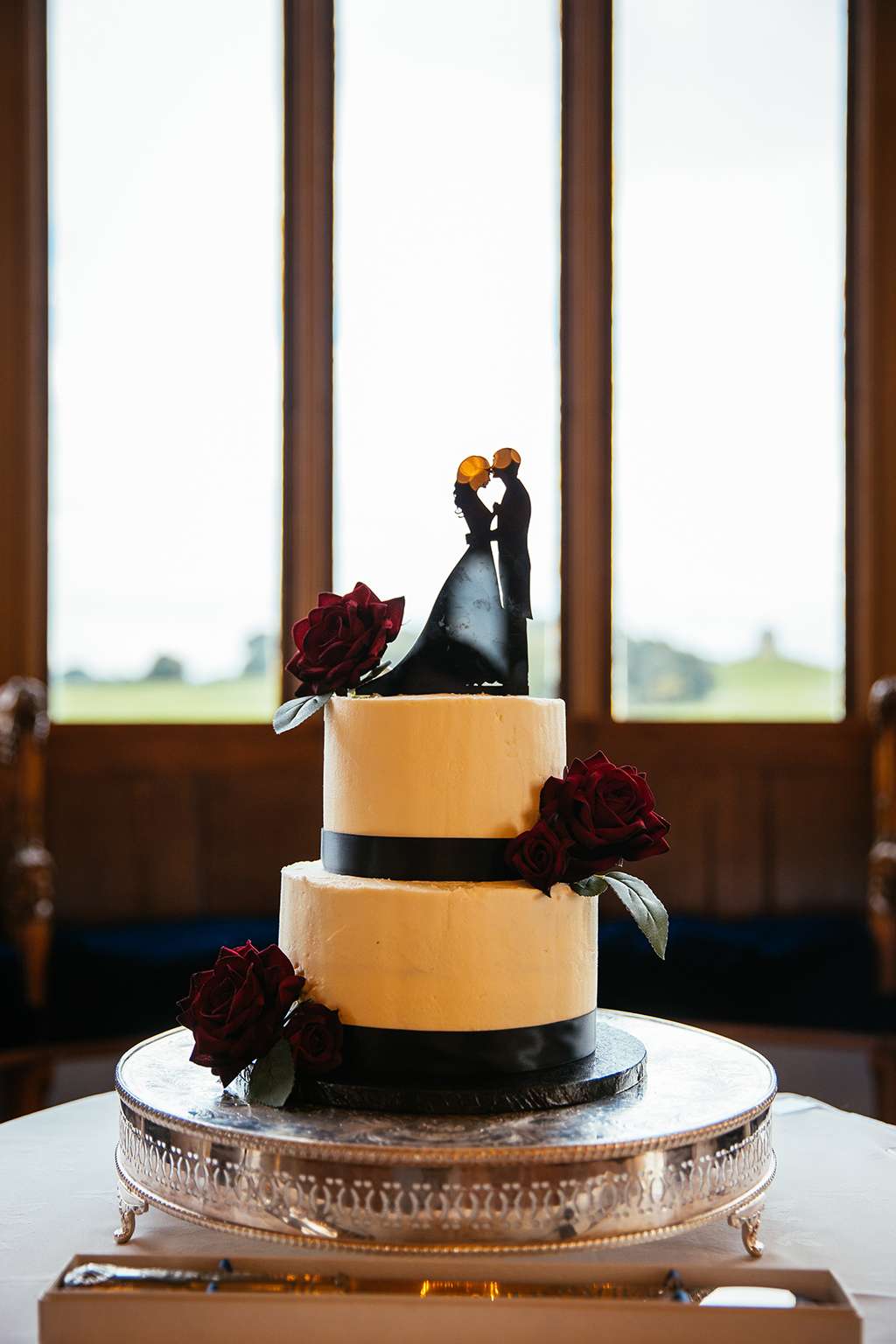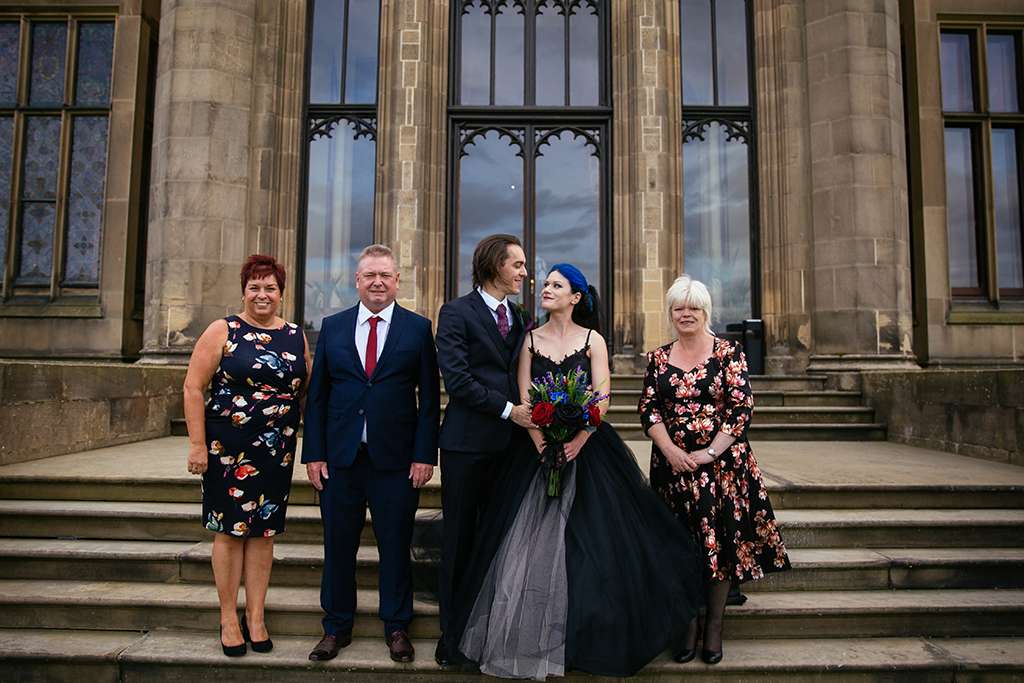 When asked if they had any advice for future brides and grooms, Steph offered the following; "Enjoy every moment of the day, it goes by in a bit of a blur with all the heightened emotions. Having a great photographer is definitely worth the cost as the photos will help fill in the gaps of the bits you can't quite remember and will give you amazing photos which you can treasure forever.
Also, if you are going to get a dress custom made, definitely try on dresses in a wedding shop before hand so you know what you like and dislike – even if you don't find anything you remotely like, it will help your dress maker to get a better idea of what options to suggest and help you to at least know what you don't want."