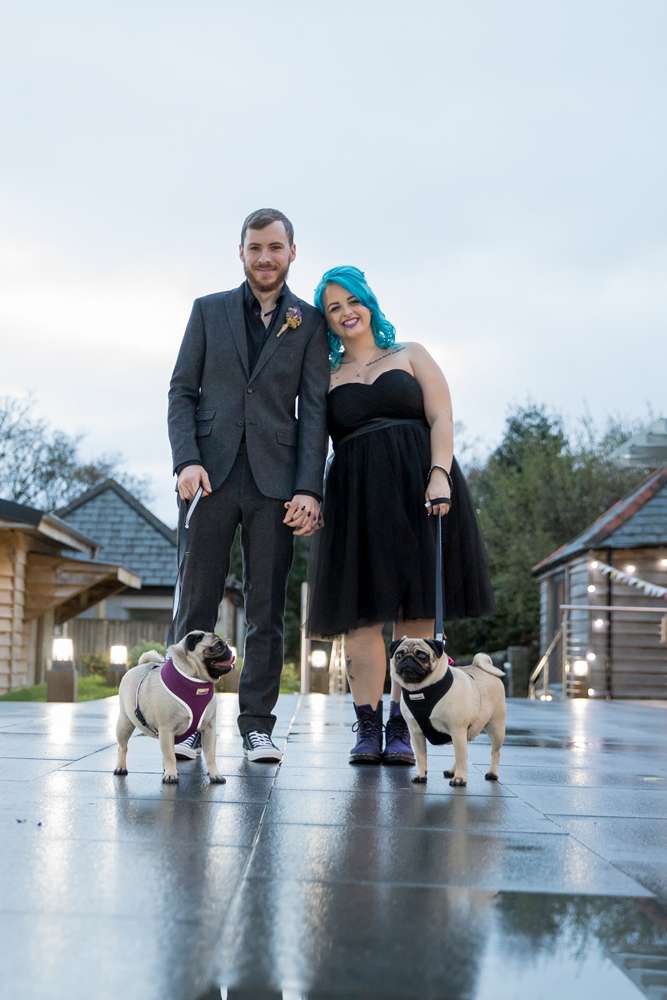 Looby and Ryan's big day was not at all traditional but incredibly personal, and that's why we love it so much. The couple eloped to beautiful Cornwall, with a ceremony in a refurbished rustic barn with just the registrar and officiants as their witnesses, followed by their 'reception': A night in in a beautiful cottage at the venue. We love their whole attitude towards wedding planning and how true to themselves they stayed – Looby and Ryan, we salute you!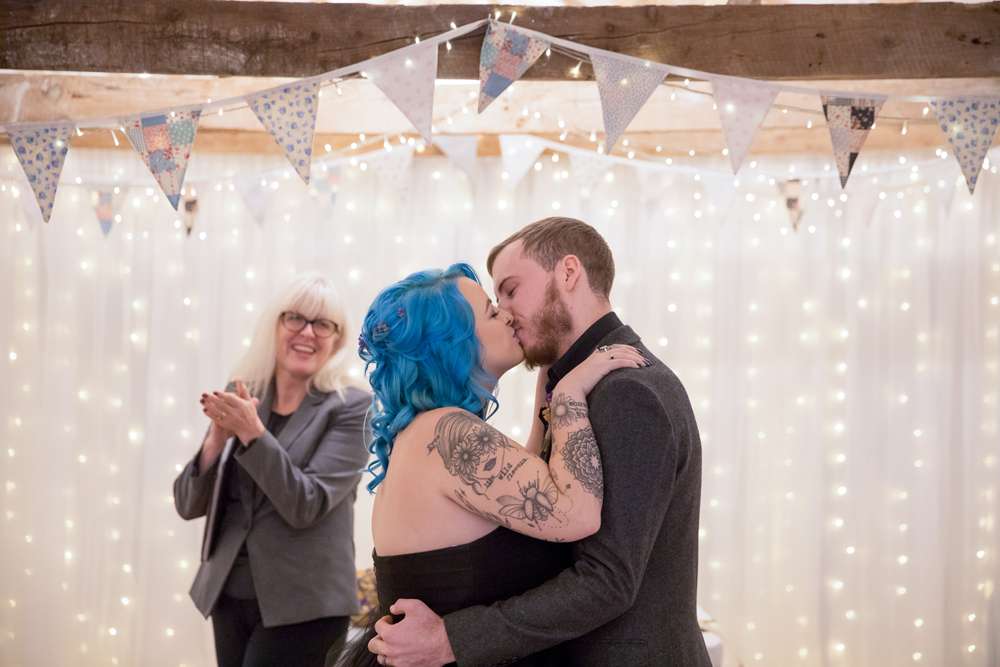 The whole day was held at The Green Cornwall. For the ceremony, the refurbished barn was made to look intimate with a drawn curtain and fairy lights hanging from the beams. Looby and Ryan walked from their cottage to the venue together and then down the aisle together to Old Pine by Ben Howard (oh, the tears!) Afterwards they walked out to Year 3000 by Busted. Mark from Evolve Photography took their portraits with their two pugs and the bump, and then followed on with their intimate reception where they played battleships back at their cottage whilst a professional chef cooked them a three course meal. They then had a bath and watched Netflix. Is that the dream or is that the dream?!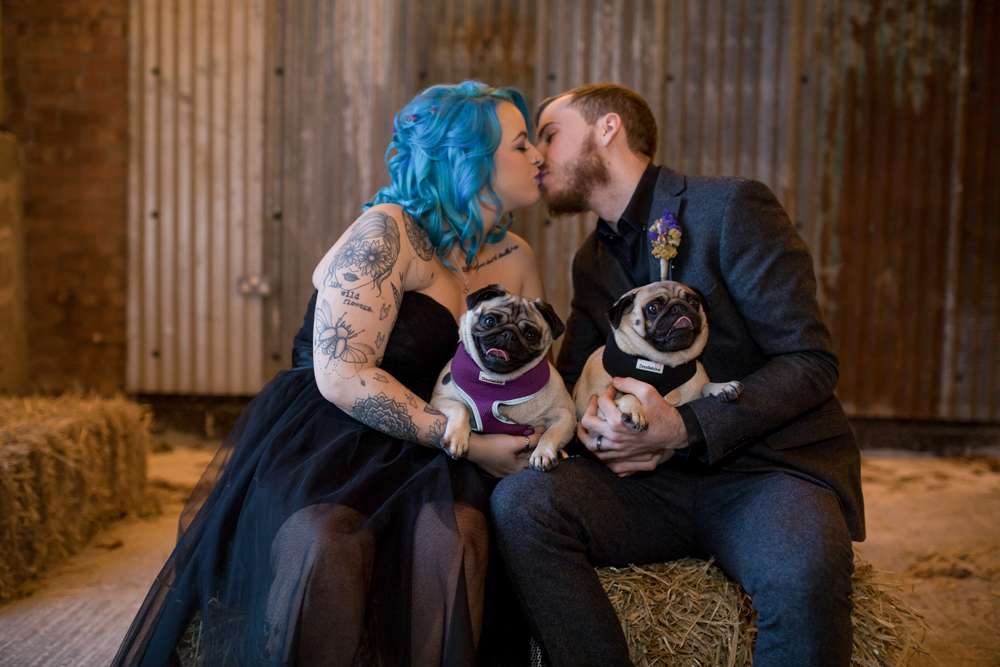 "The inspiration for our wedding would have just been the want for us to be alone, together," Looby says. "We didn't want any fuss and just wanted to focus on us. It was very laid back and low key – everything we wanted! We ordered some announcement cards from Yellow Lemming on Etsy, and sent them out on the morning of the wedding – so nobody even knew we got married until the next day!"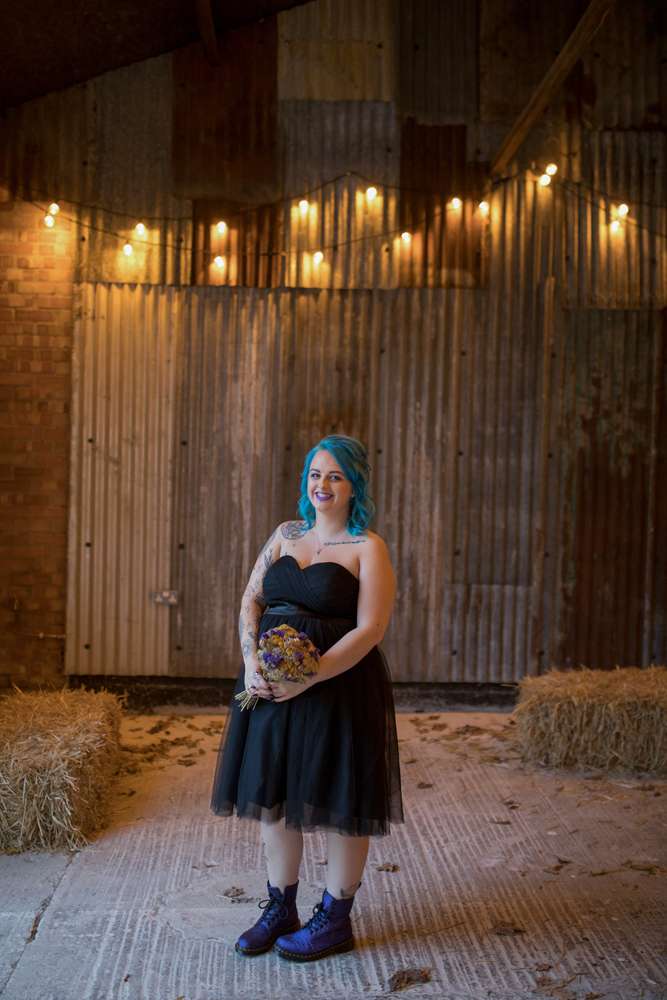 Soon after buying her original wedding dress, Looby found out she was pregnant, and so she opted for a different style bought a lot closer to the wedding. Her black knee-length wedding dress was a beautiful custom order through CoCo Melody, worn with a Disney's Alice In Wonderland necklace. No matter what the style of the dress was, Looby was always going to wear Doc Martens – and her glittery purple pair are INCREDIBLE.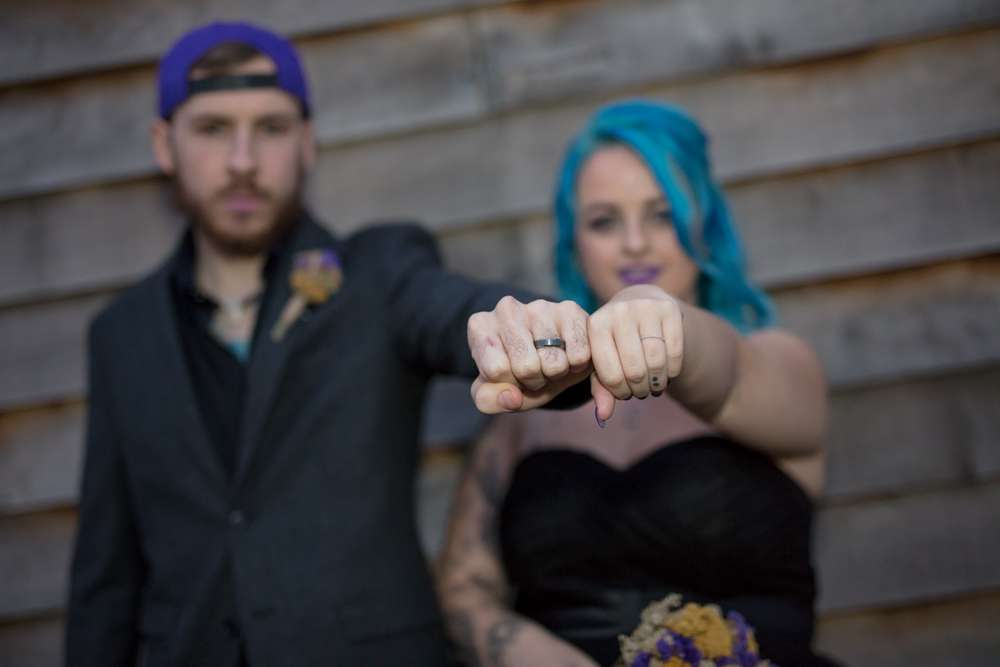 The couple got lots of personalised elements to decorate the day from Etsy. "We had dried flowers from Oaze, who made a custom order for us, from which I took some little flowers to put in my hair. I also got our cake topper from MelaboWed. We used it for decoration on the table during the ceremony, but we plan to have a party once our baby arrives so we will have a massive cake then. She custom makes them, but this one she had pre-made and as I was a Fox and he was a Bear, it was perfect! It was our biggest expense, alongside our outfits, but it was too perfect not to buy."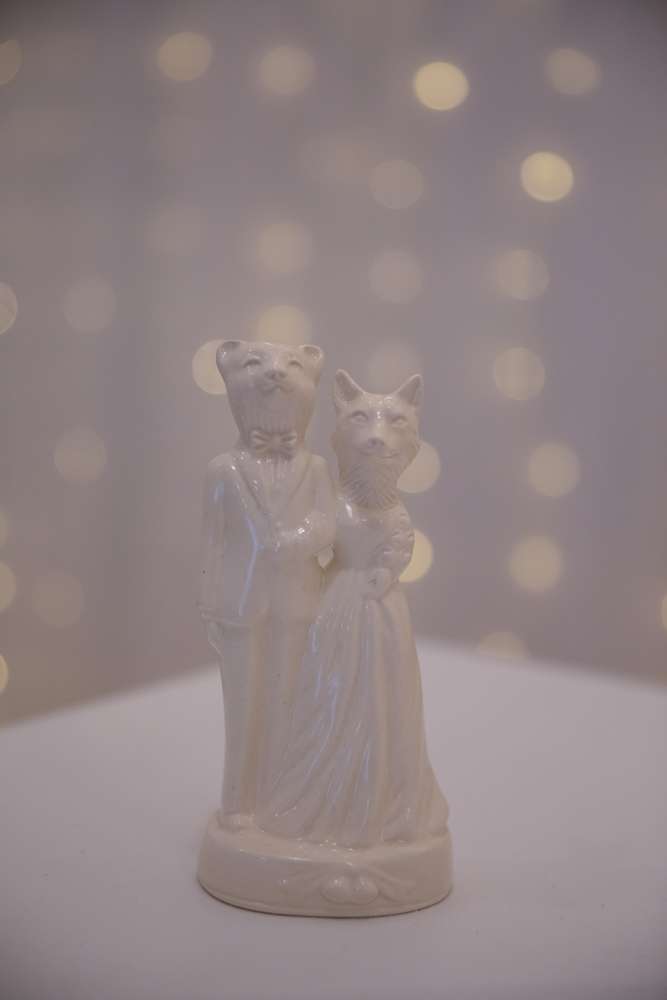 The only downside to elopement planning was having to keep it a secret, she explains, "I just wanted to shout about it. Especially as it got closer. I've always had a massive interest in weddings so I didn't even get questioned when reading Rock n Roll bride magazine at work!"
For any couples who are thinking about eloping, Looby's advice is do just it! "If you're thinking about eloping, do it. It was the most fun, exciting time of my life and we got to spend the whole time together, rather than being distracted by everyone else. It's totally worth it! Do what makes you happy and don't worry about other people's opinions. The best thing we did was go with our hearts."