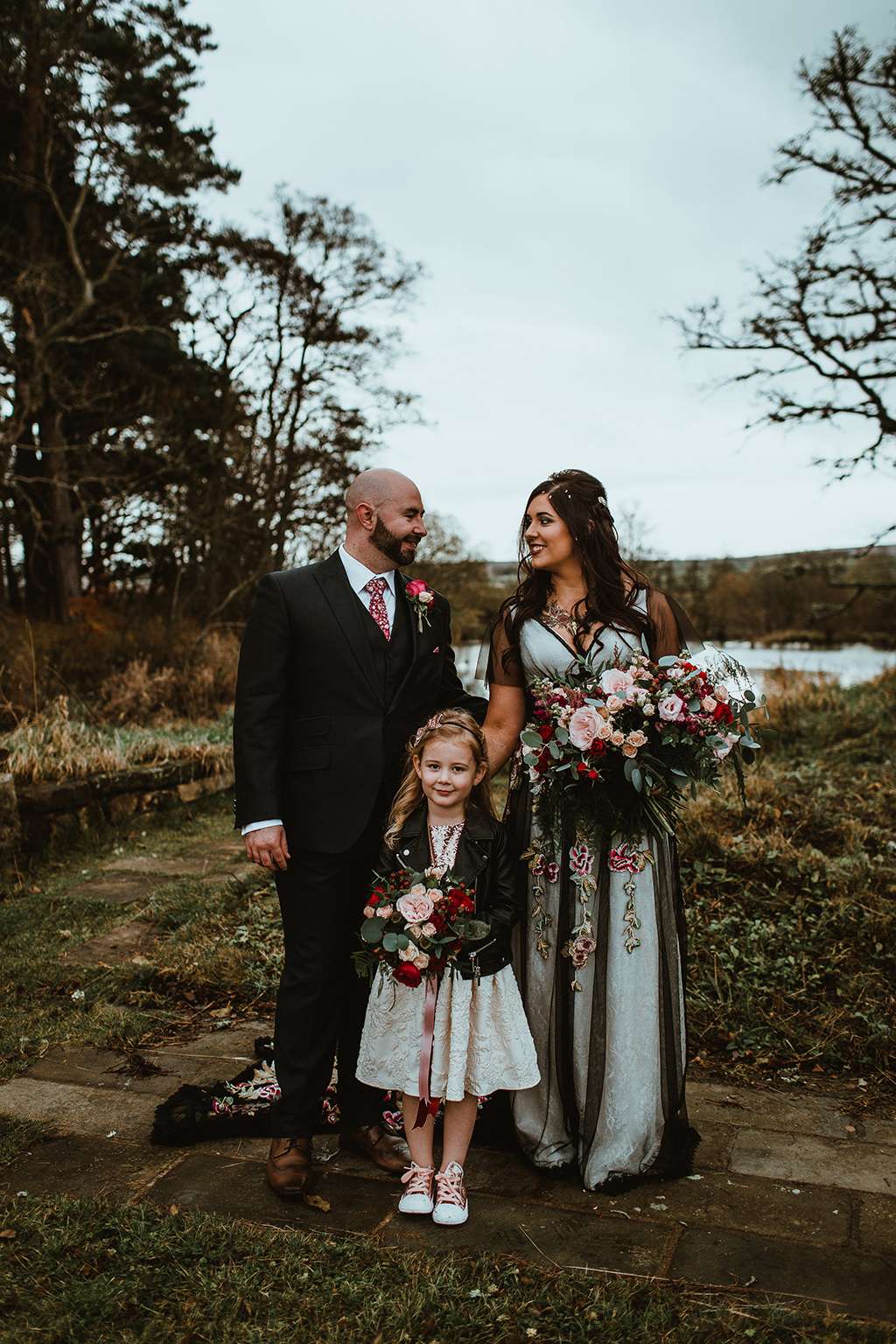 You are going to LOVE this wedding, we just know it! Just you wait til you get a load of all the decorations…!
The inspiration for the styling of Hollie and Dan's big day all stemmed from Hollie's My Big Day Bridal dress. "I've always been a bit of a goth girl at heart," Hollie explained, "so I wanted our day to feel dark and dramatic but still be romantic and beautiful."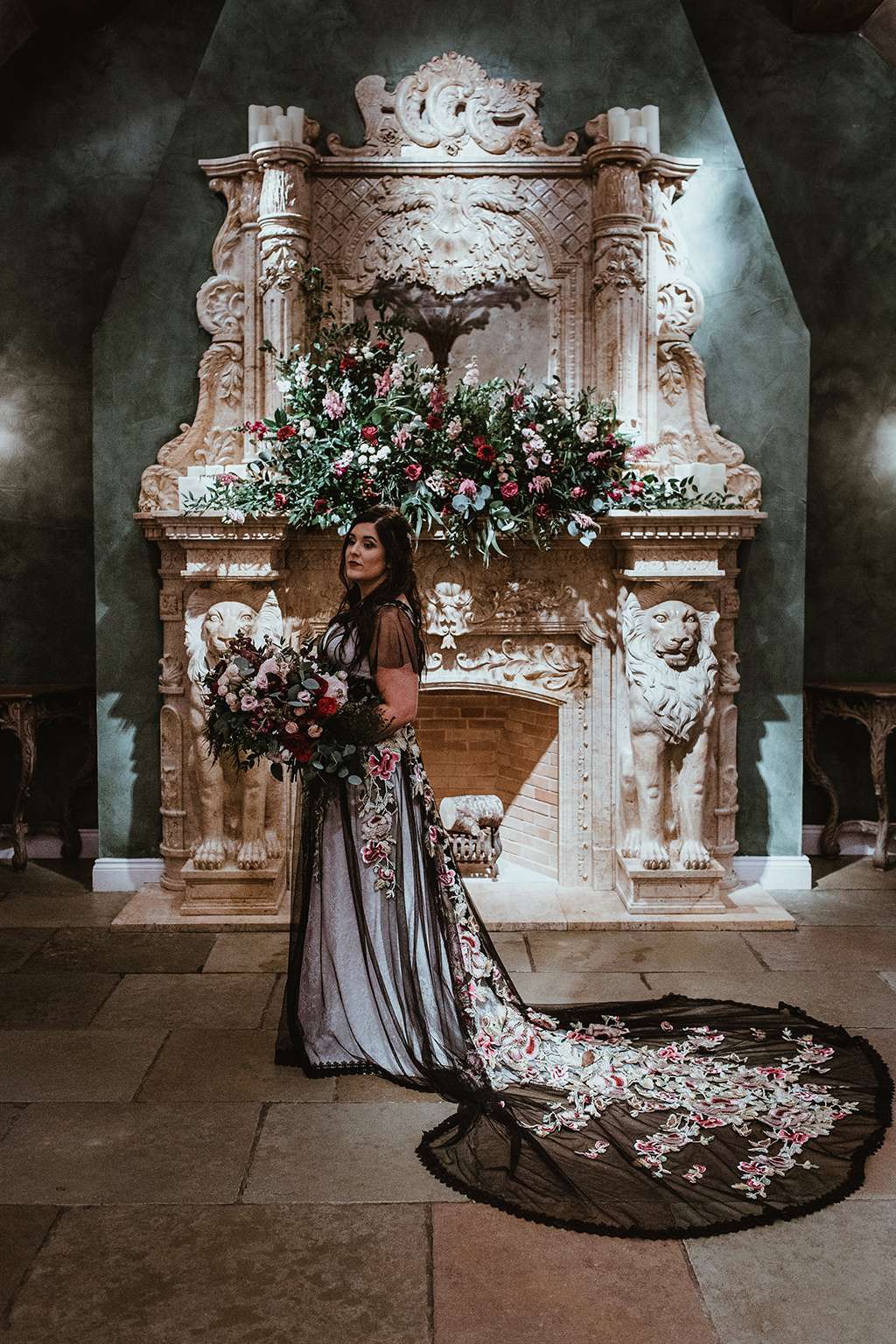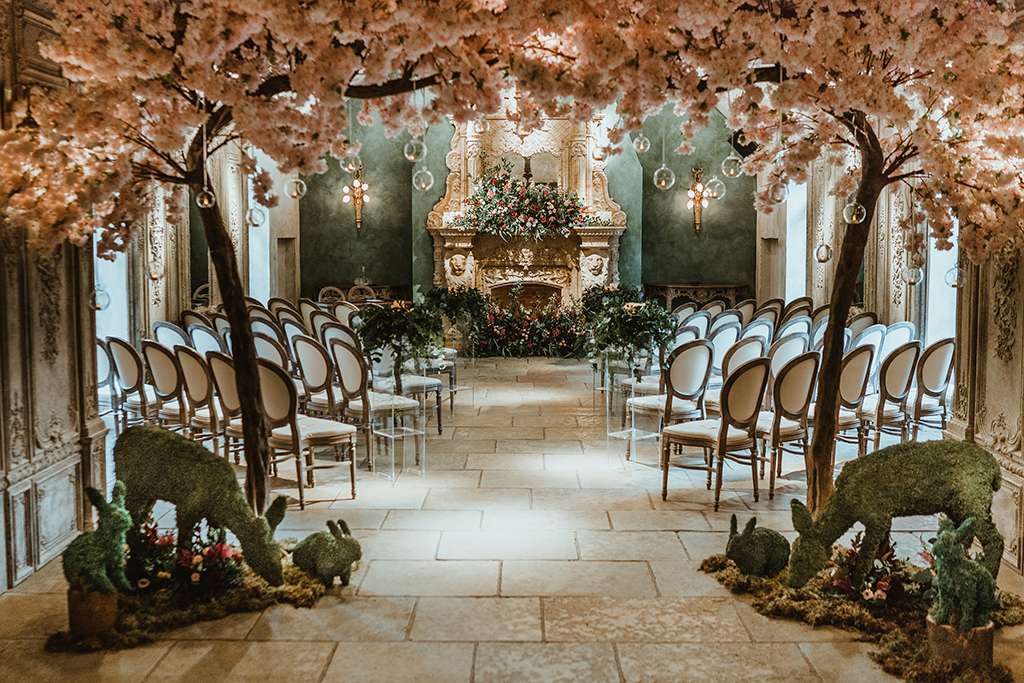 The dress in question was a beautiful black tulle and floral embroidered overlay gown. Hollie paired it with a jewelled headpiece, laser cut shoes and a custom printed jacket by Princess Crocodile Designs, who also made a mini version for the flower girl!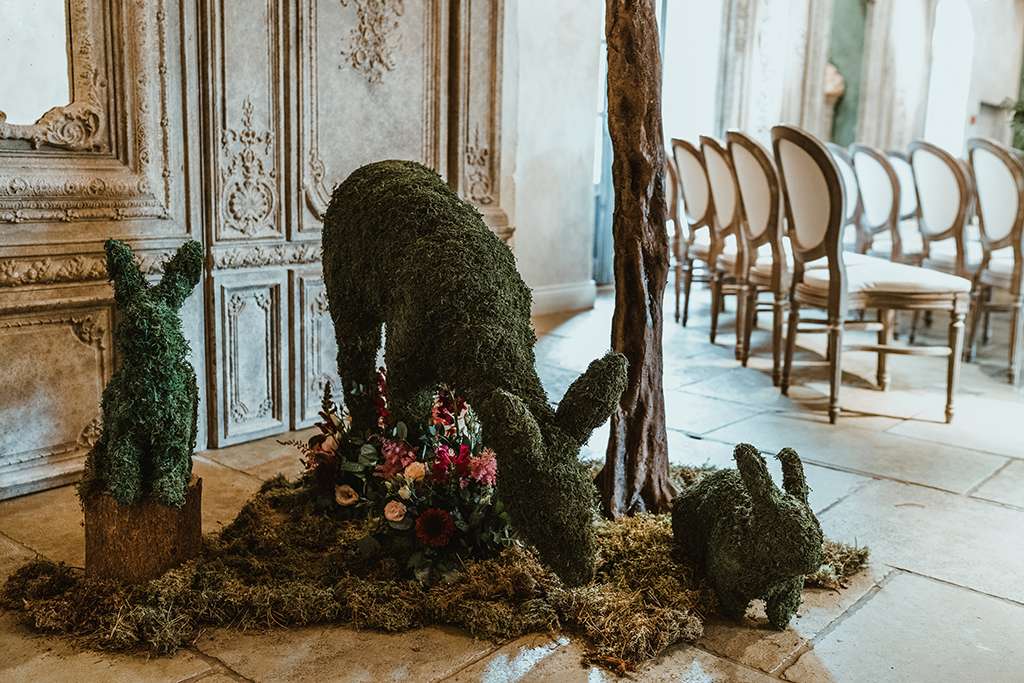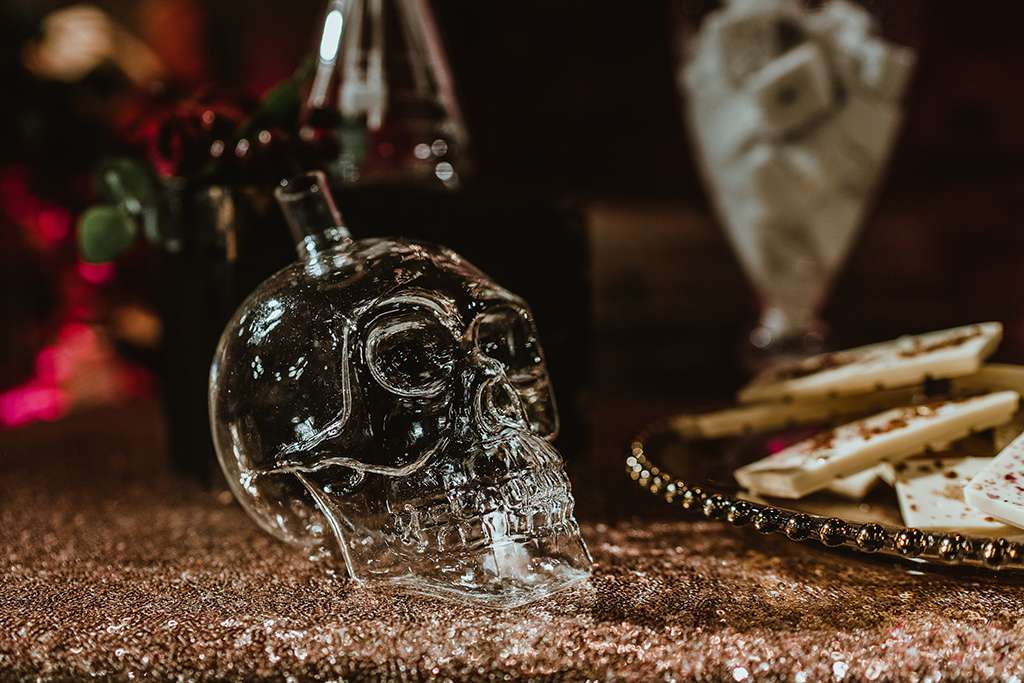 The dress' floral embroidery inspired the sumptuous blooms used throughout their day – provided by the bride's own business, Fleur Couture Floral Design. They interspersed florals with antlers and skulls in their invitation designs, complete with hand-stamped wax seals, and filled the venue with foliage covered light up letters and hearts, and lit everything in an ethereal pink glow. "Being in the job I'm in, there was a certain pressure to show something a little out of the box with the visuals," said Hollie, "but to be honest we just chose what we loved, and my motto if people didn't like it was 'well at least they'll remember it!'"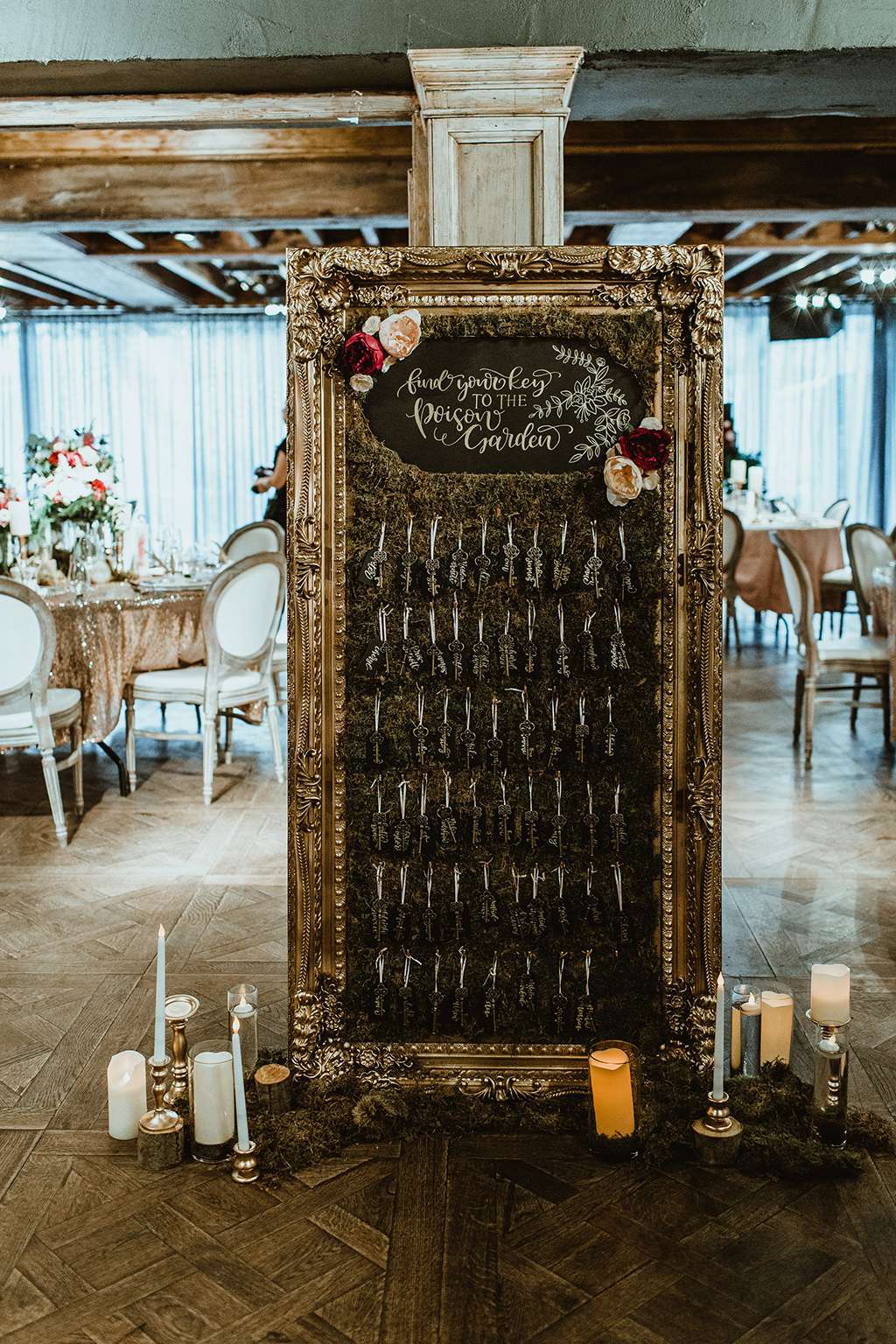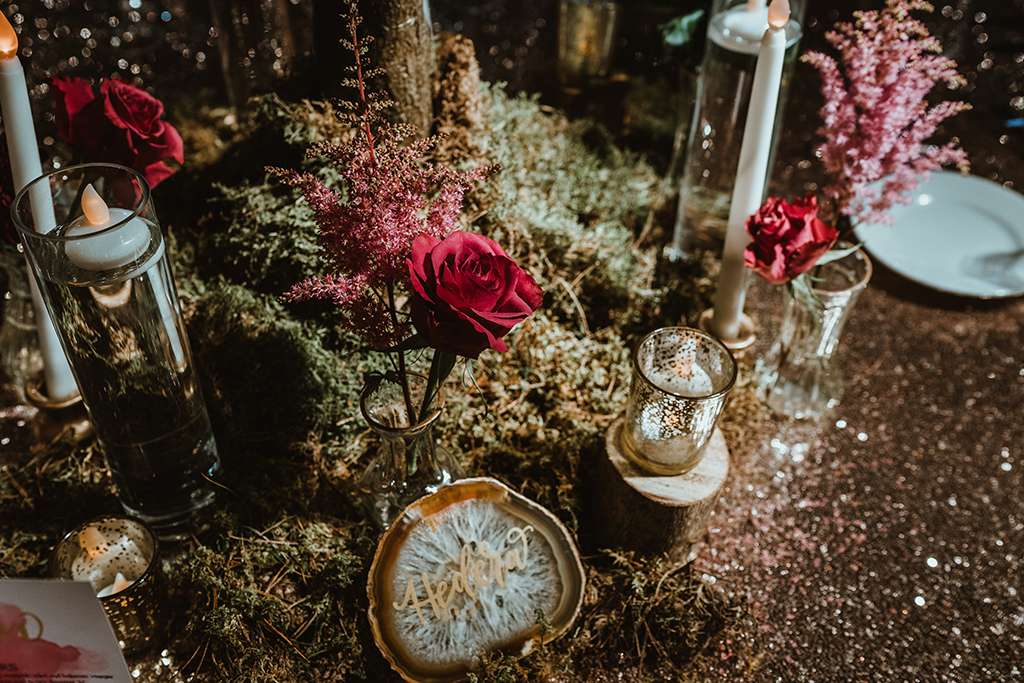 Their cake, a four-tiered black and floral creation, was complete with an apothecary themed dessert table with drawers and cabinets bursting with all different desserts, that Hollie and her team thrifted and painted up. Hollie also painted geodes for place settings, spray painted plastic dinosaurs for centrepieces and made the table plan. "Although we did a few bits, I'm not really the DIY type to be honest," she said, "more of a 'trust your more talented supplier friends" kinda gal!"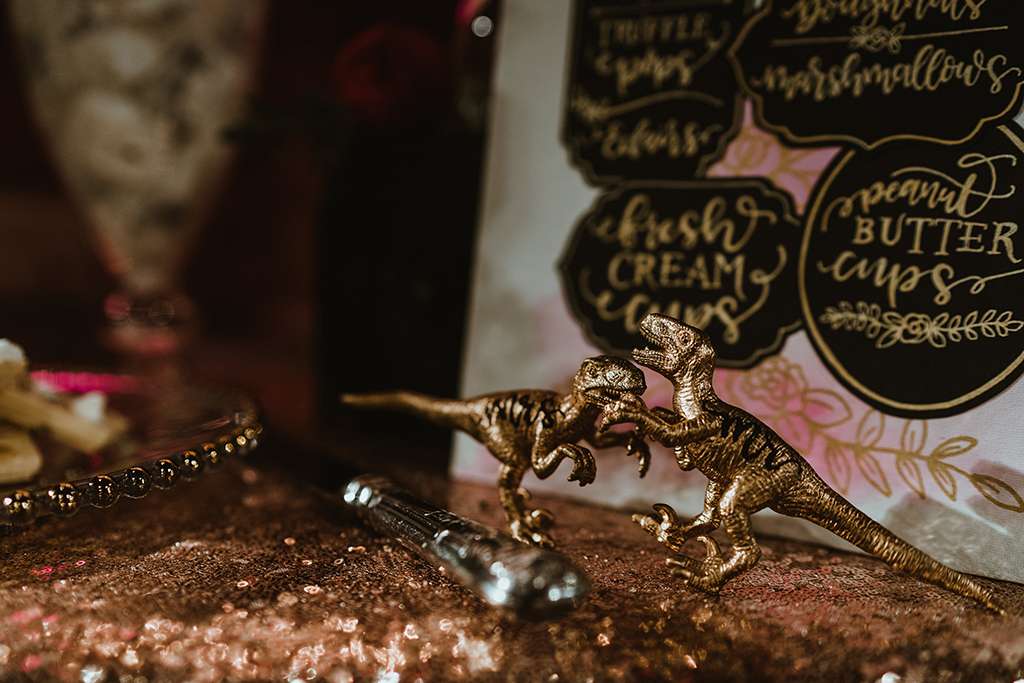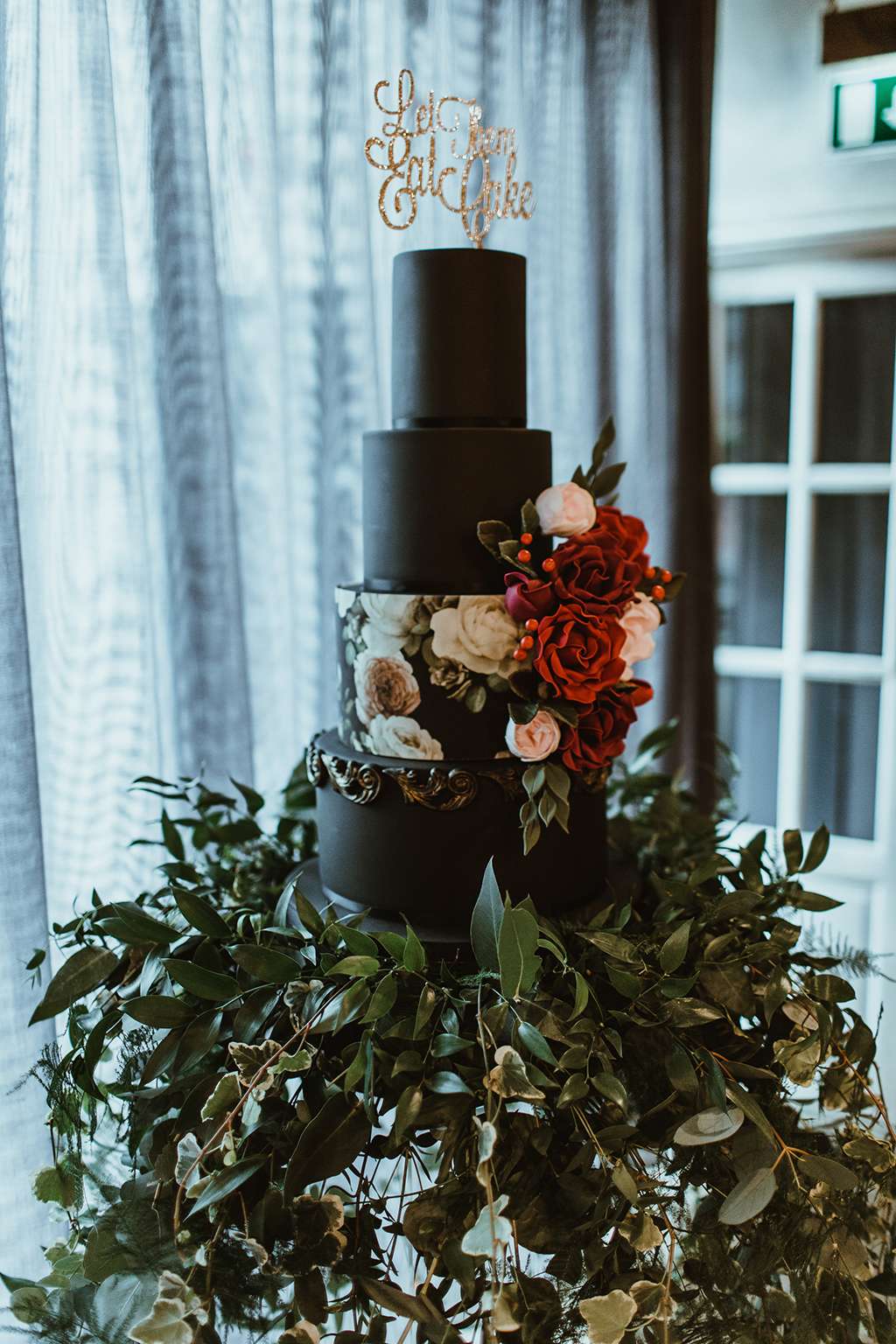 Held at a French-inspired venue complete with fairytale cottage, Mediterranean gardens and flaming fountain, the couple tied the knot in the beautiful Belle Epoque room; a French chapel-inspired room complete with crystal chandelier, huge marble fireplace and storybook thatched roof. "To be honest," said Hollie, "we were kind of expecting that to be the 'boring bit', but we really surprised ourselves with how incredibly emotional it was. We aren't particularly soppy people but even the photographer was welling up!"
They had two readings from friends, one funny and one more sentimental to the couple, and wrote their own vows, which they highly recommend. "The ceremony was our favourite part of the day; the general feeling of love from all our guests was incredible, I felt so undeserving and grateful."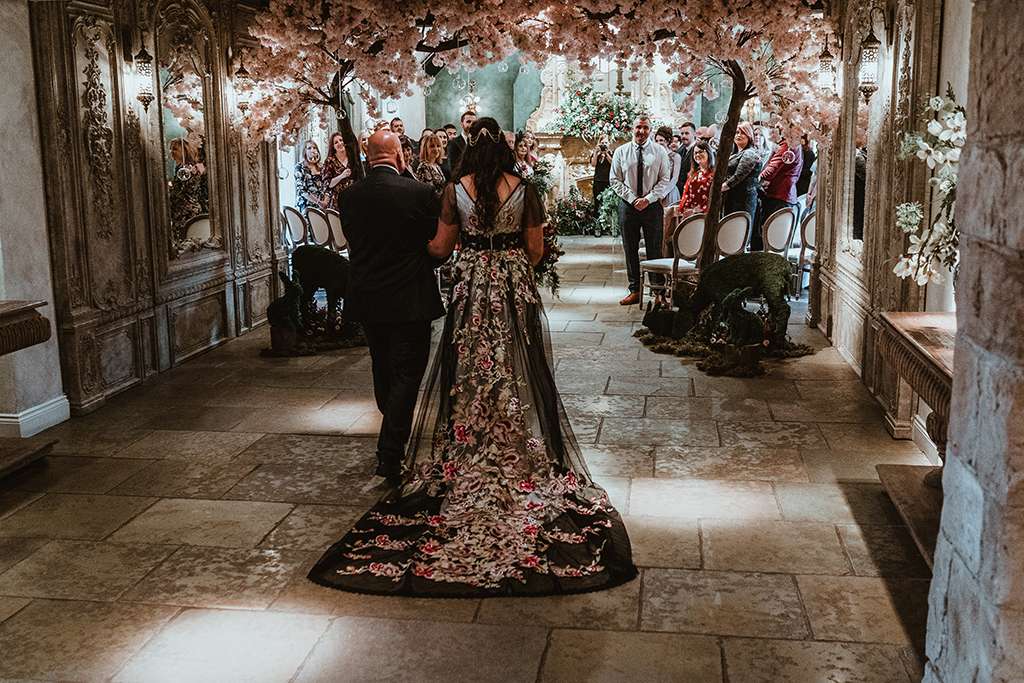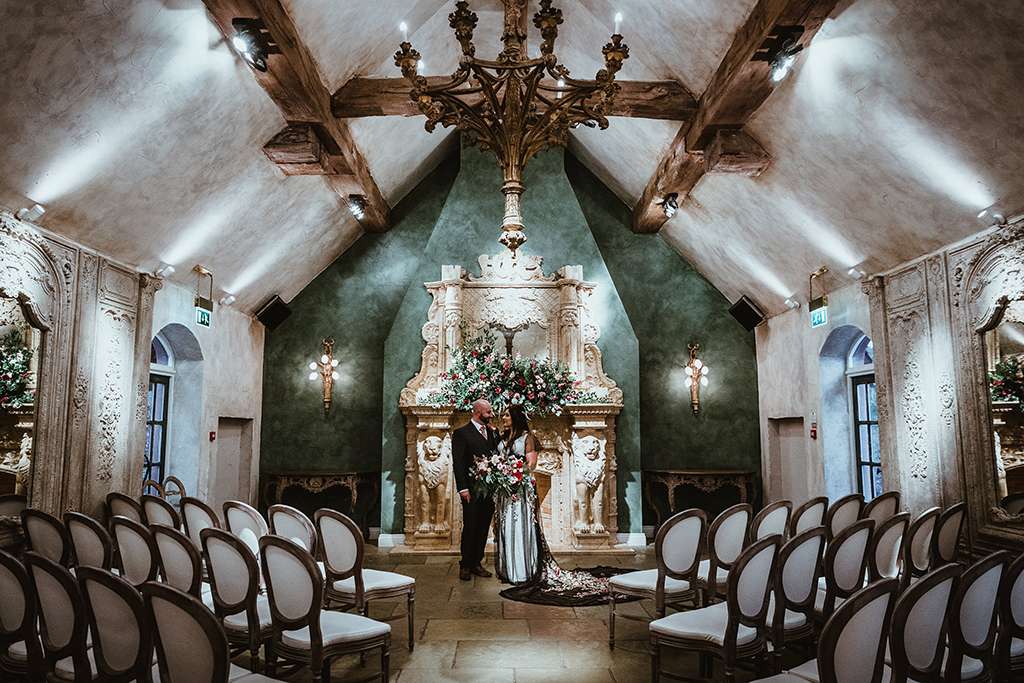 "It was also amazing seeing how all the decor I had spent months agonising over all came together," said Hollie. "It was like walking into my own little fairytale."
Aside from the usual venue hire and food, their biggest spend was on the flowers and decor. They upgraded some luxury things as they went along with the planning and when they could afford to – the theatrical smoking drinks with edible hibiscus flowers as a toast drink a particular highlight. They managed to save money by the help of some of their amazing supplier friends giving them unexpected, but much appreciated, discounts and service exchanges here and there. "I was also lucky enough to have my own stock to pick from; the perks of being in the business!" said Hollie.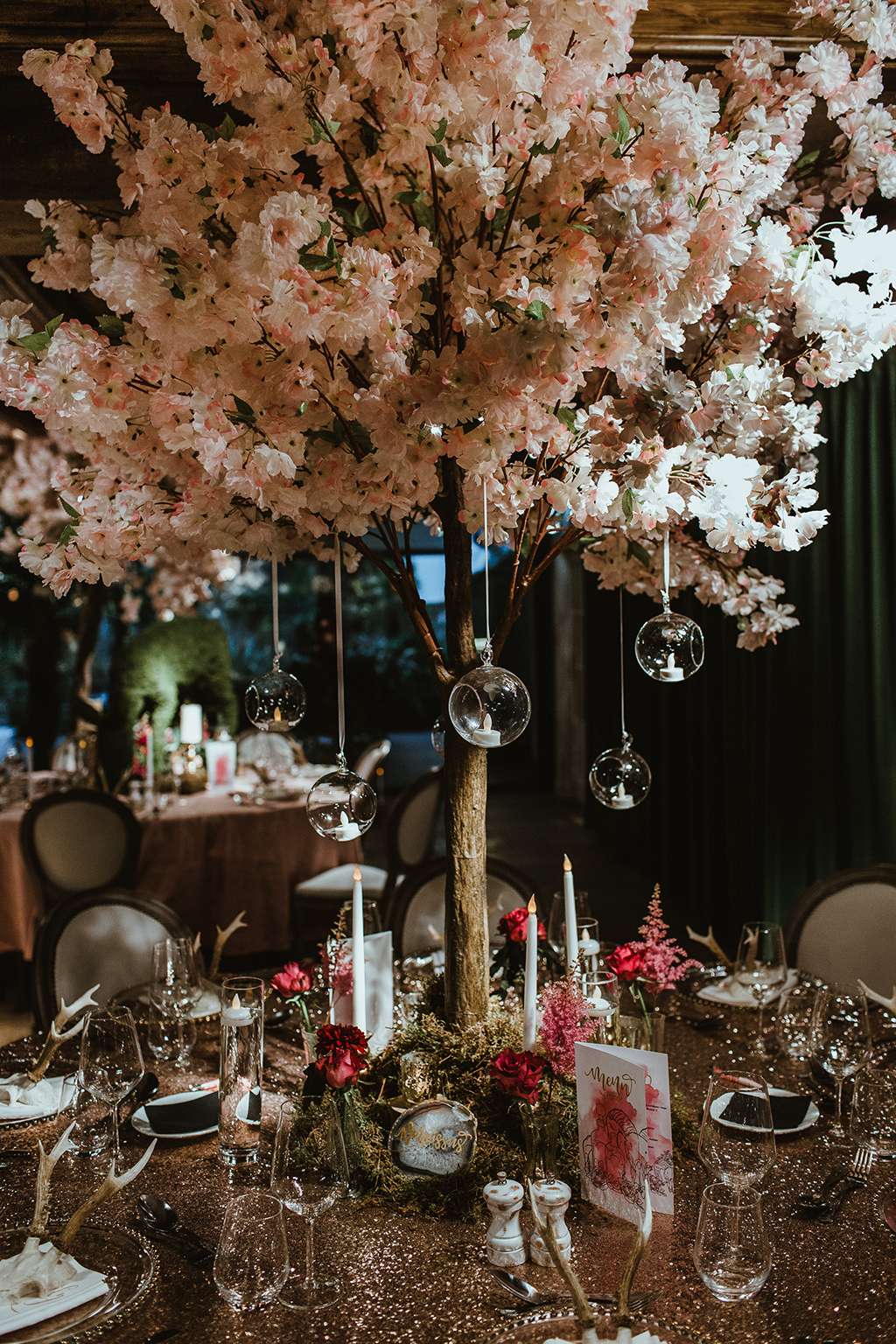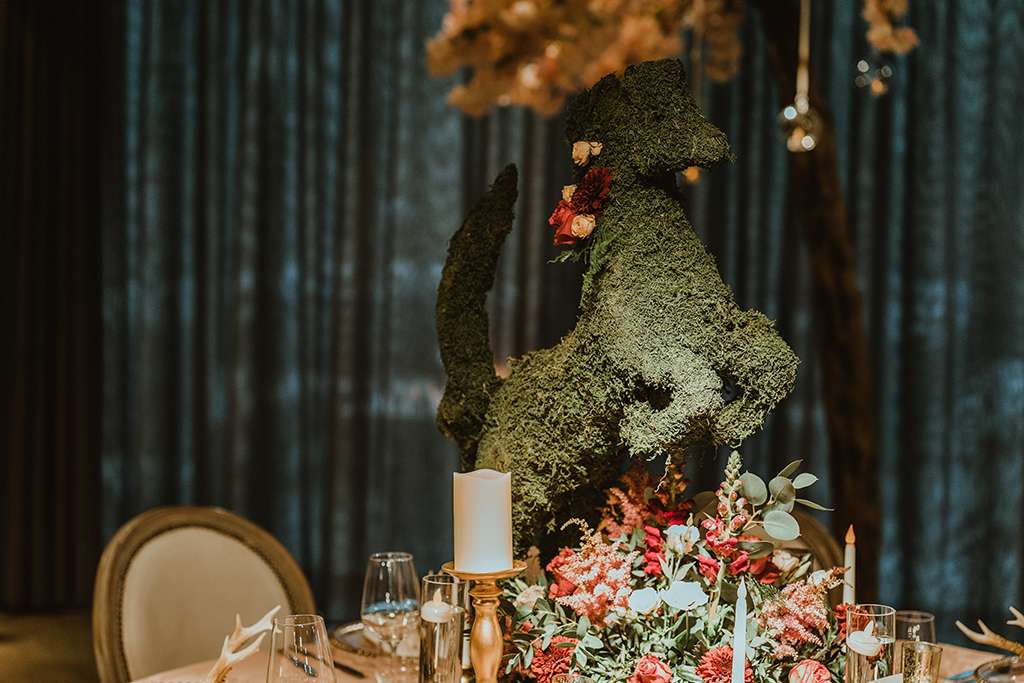 "Make time to really take in all the details on the day," advises Hollie, "and be sure to make time for each other. We had a sweetheart table during our wedding breakfast which was wonderful." She also suggests having an on-the day coordinator, if your venue does not provide one, as once your dress is on – "your brain will go to mush!"