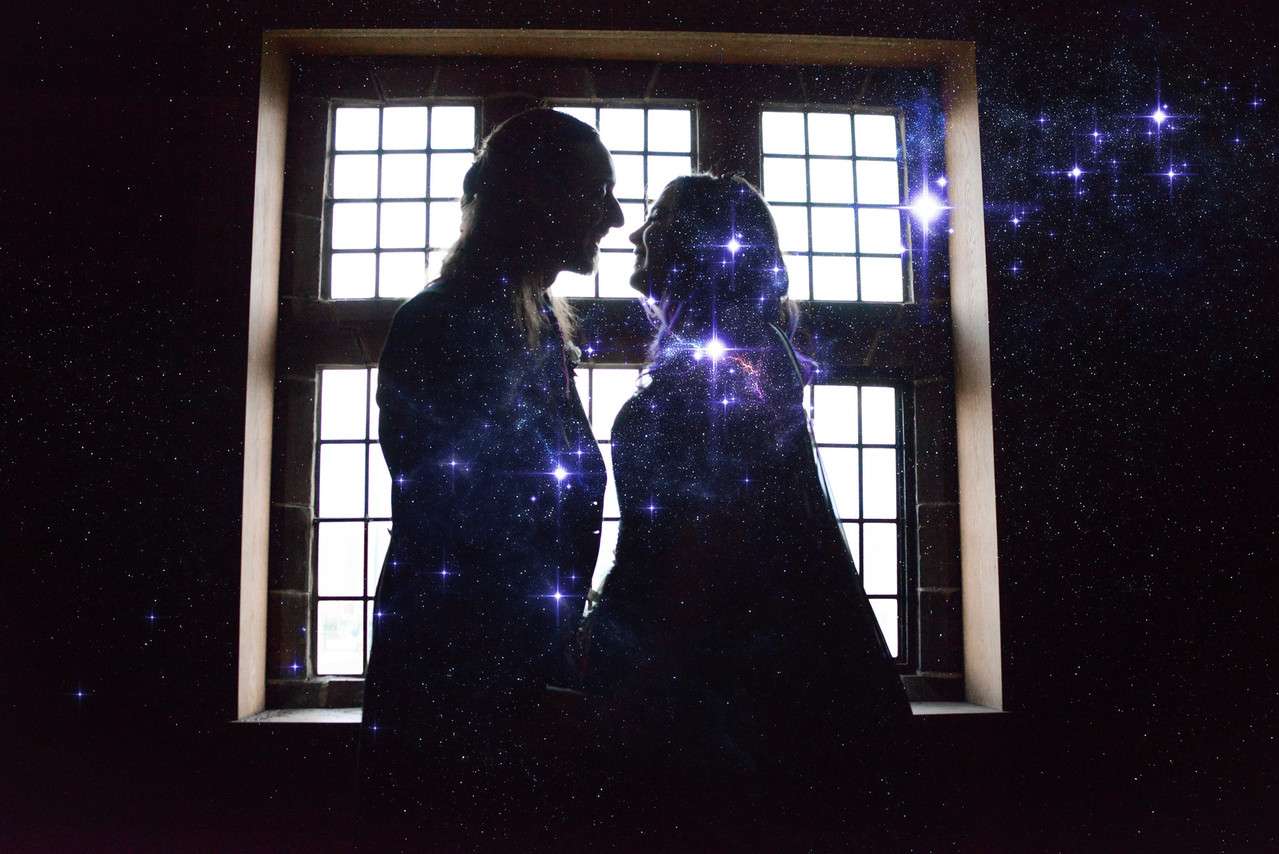 Getting married in the oldest and most haunted building in their hometown, Beth and Sam then held their reception in the same venue Beth's great grandparents had their wedding in the 1930s.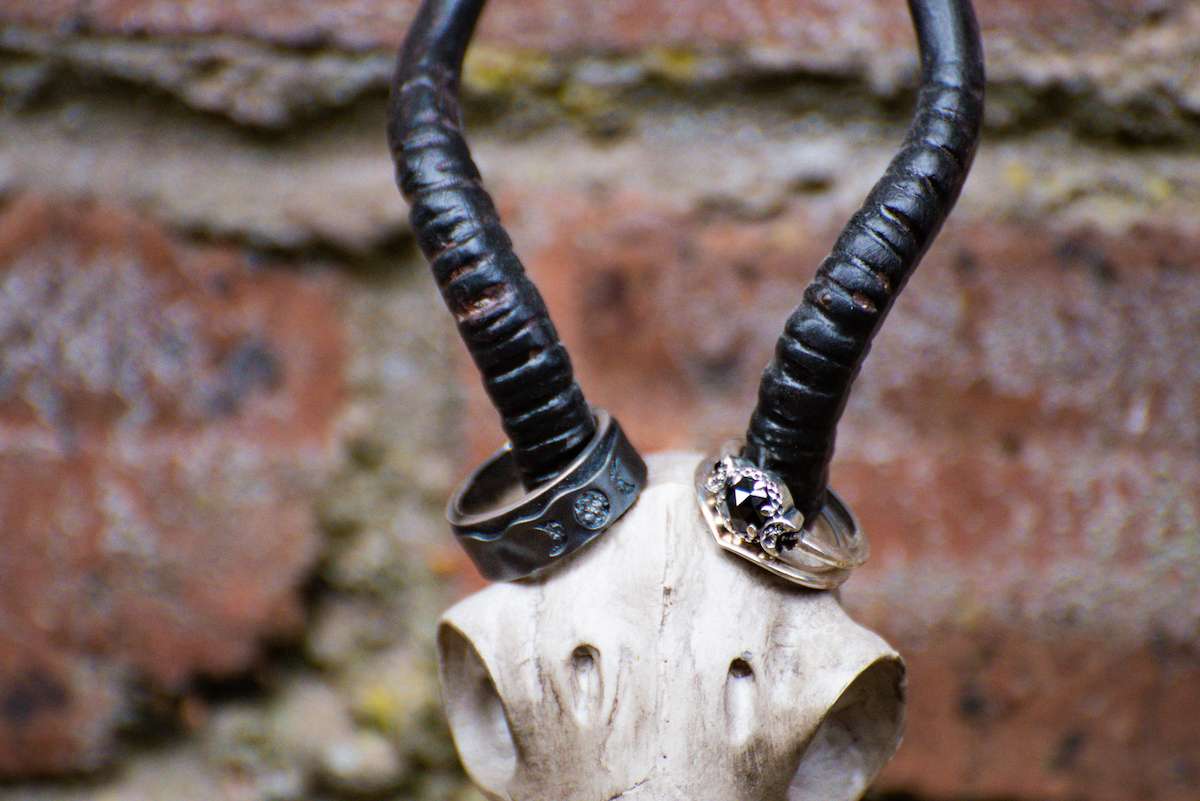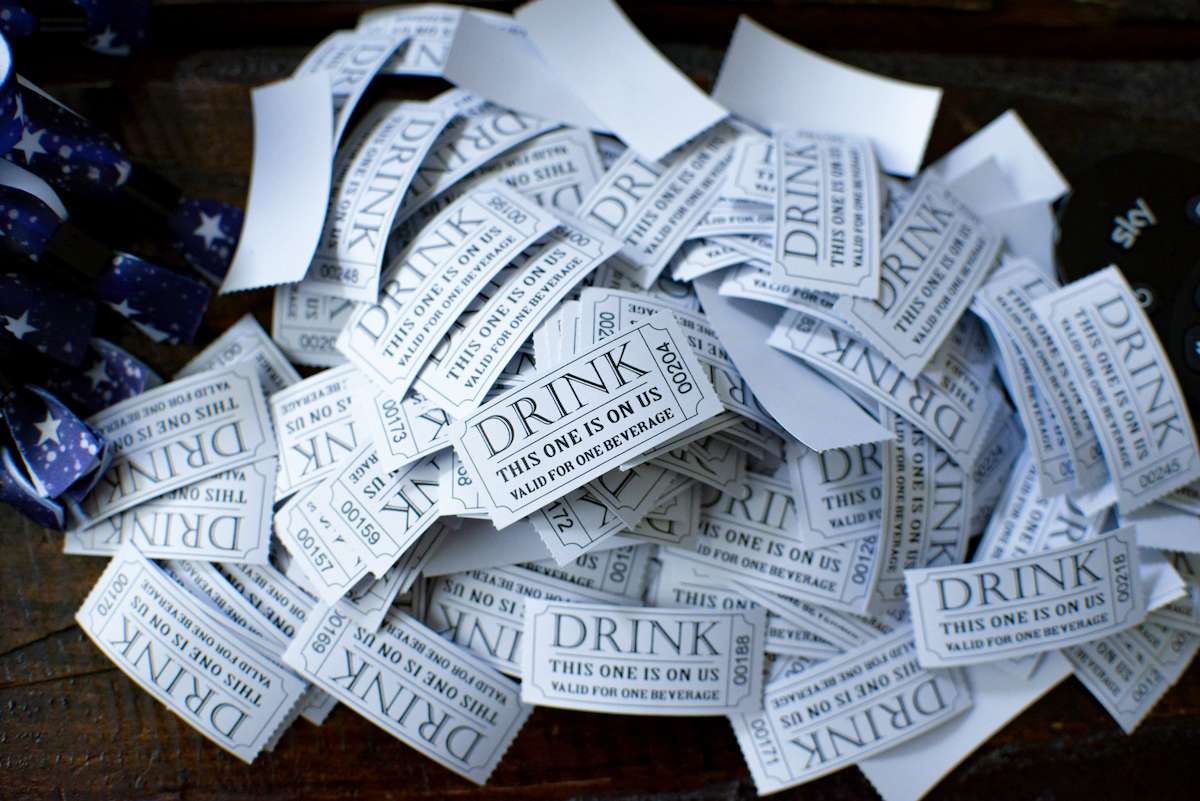 Finding alternative attire was a challenge for Beth and Sam. Beth knew she wanted a black dress, but after exhausting all the prom dress boutiques and becoming disheartened with the options, she found Legend Bridal. They also were able to make Sam's suit! "We each felt incredible and have had so many compliments", Beth said.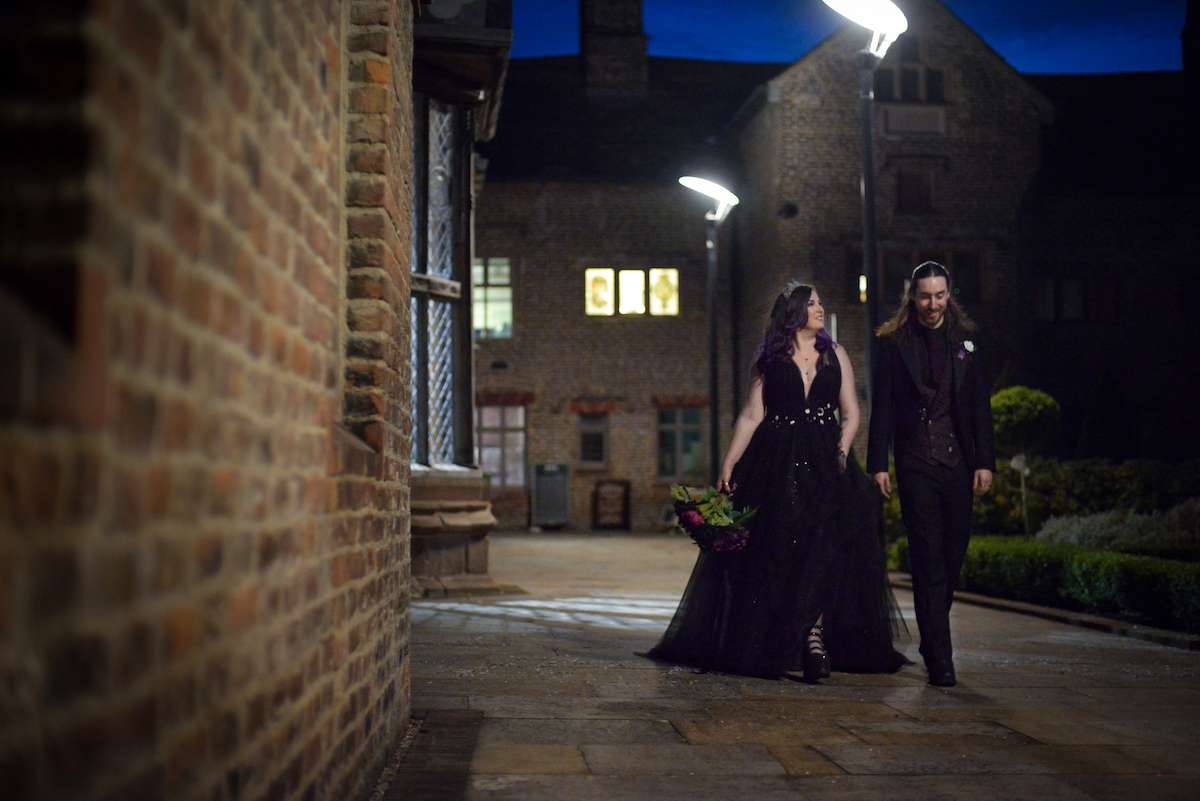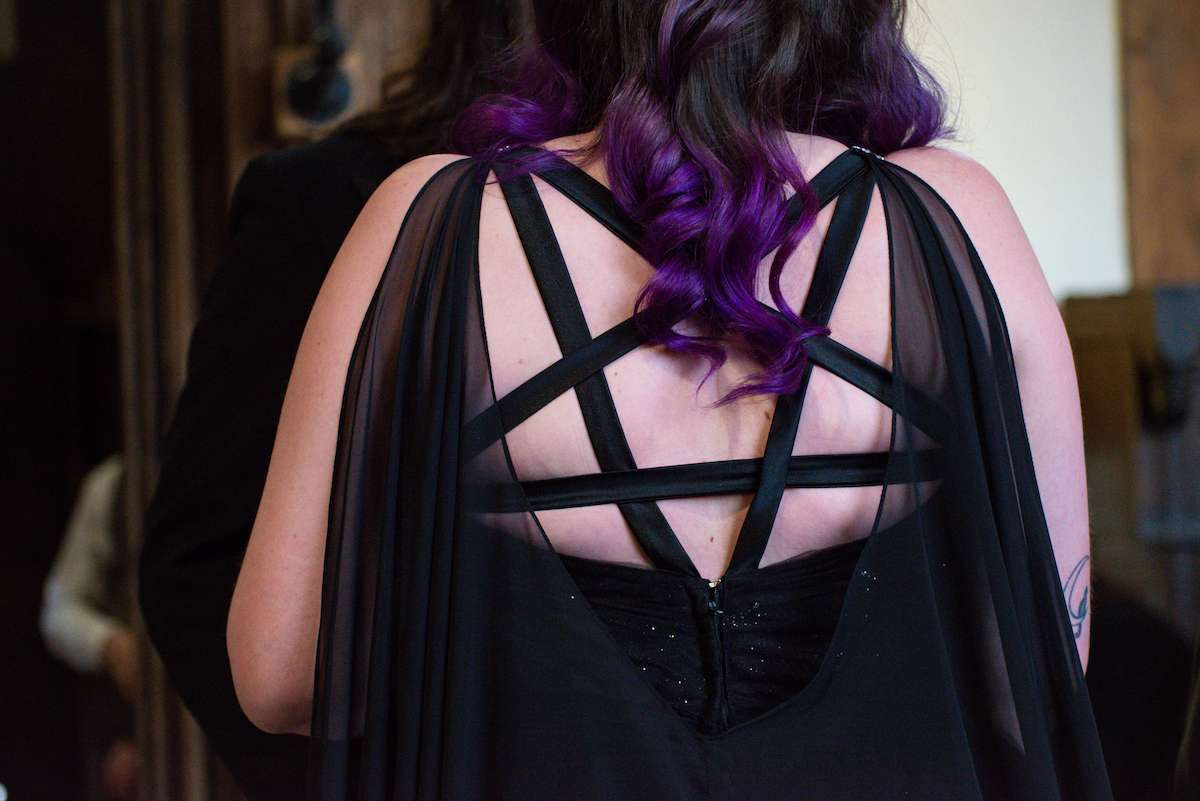 Music played a major part in their day, and it was important to the couple that they got the right mix. Getting engaged backstage at an Eluveite gig in 2017, their music had to feature heavily.
Beth walked down the aisle of a beautiful acoustic track called Isara by the band, which she told us completely set the tone for the ceremony. A friend's band played at their reception, covering their favourite rock and metal songs, adding in a few heavy covers of pop songs from their childhood, too. Their DJ followed with their favourite songs from a variety of genres, getting progressively heavier and rounding off with another song by Eluveite – a lovely piece of symmetry to complete their day.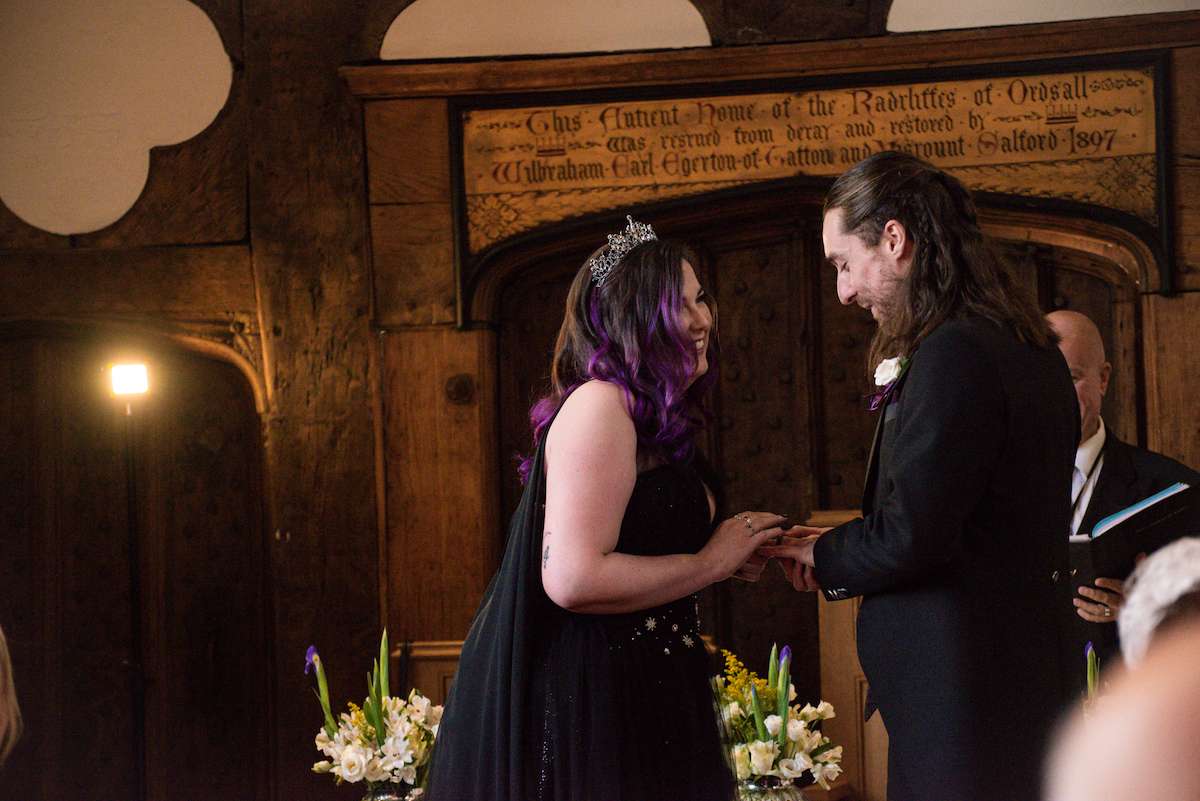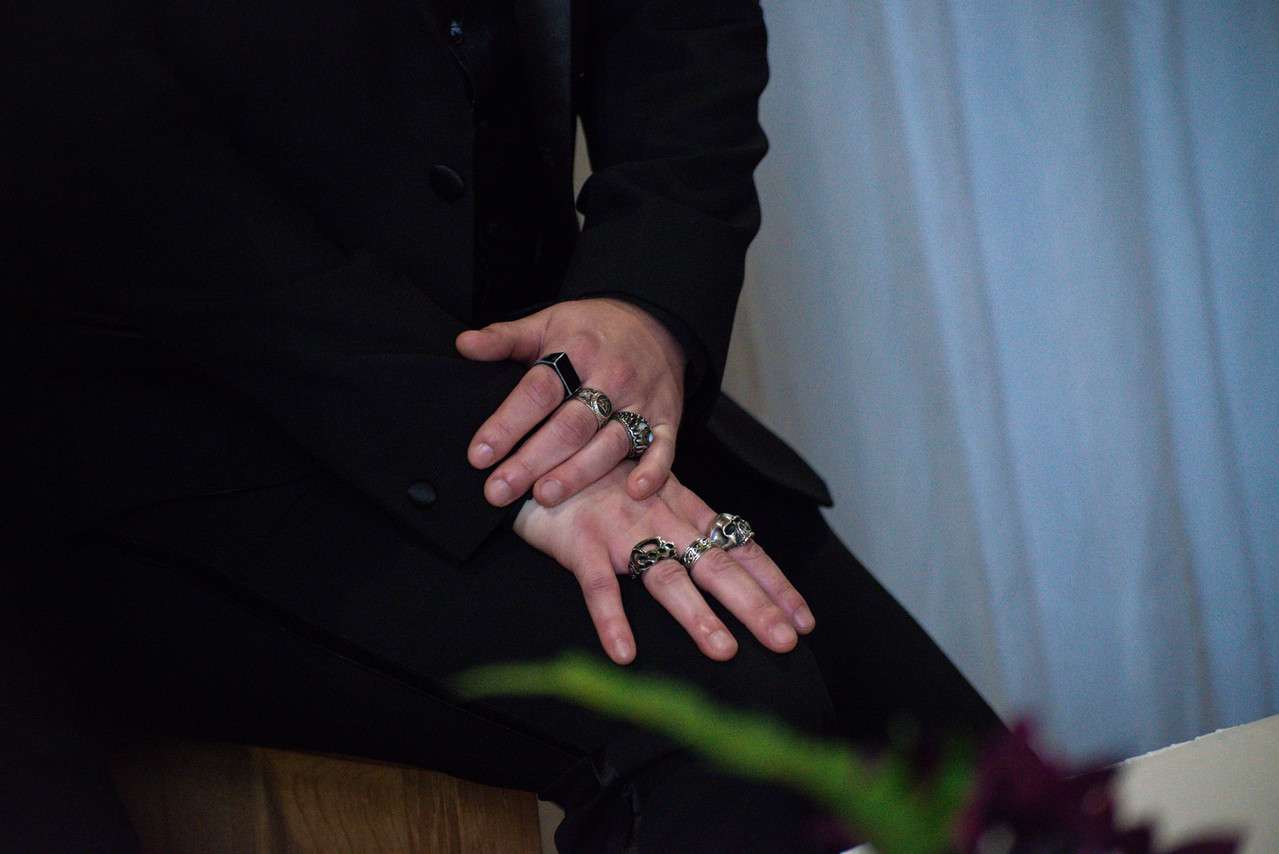 Having had to postpone their wedding due to COVID, they found their original venue was no longer in business, meaning they had to find an alternative. Luckily, they found a beautiful old pub within walking distance from their home, and discovered that Beth's great-grandparents had held their wedding reception there in the 1930!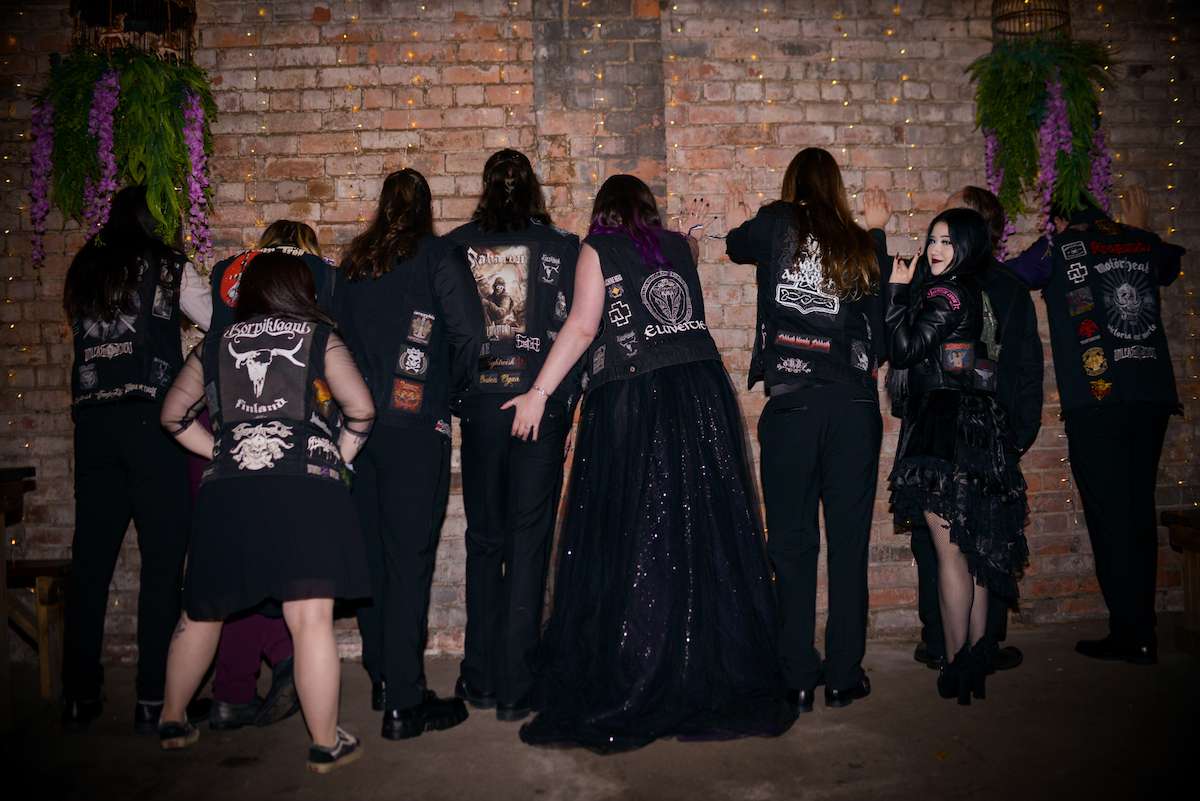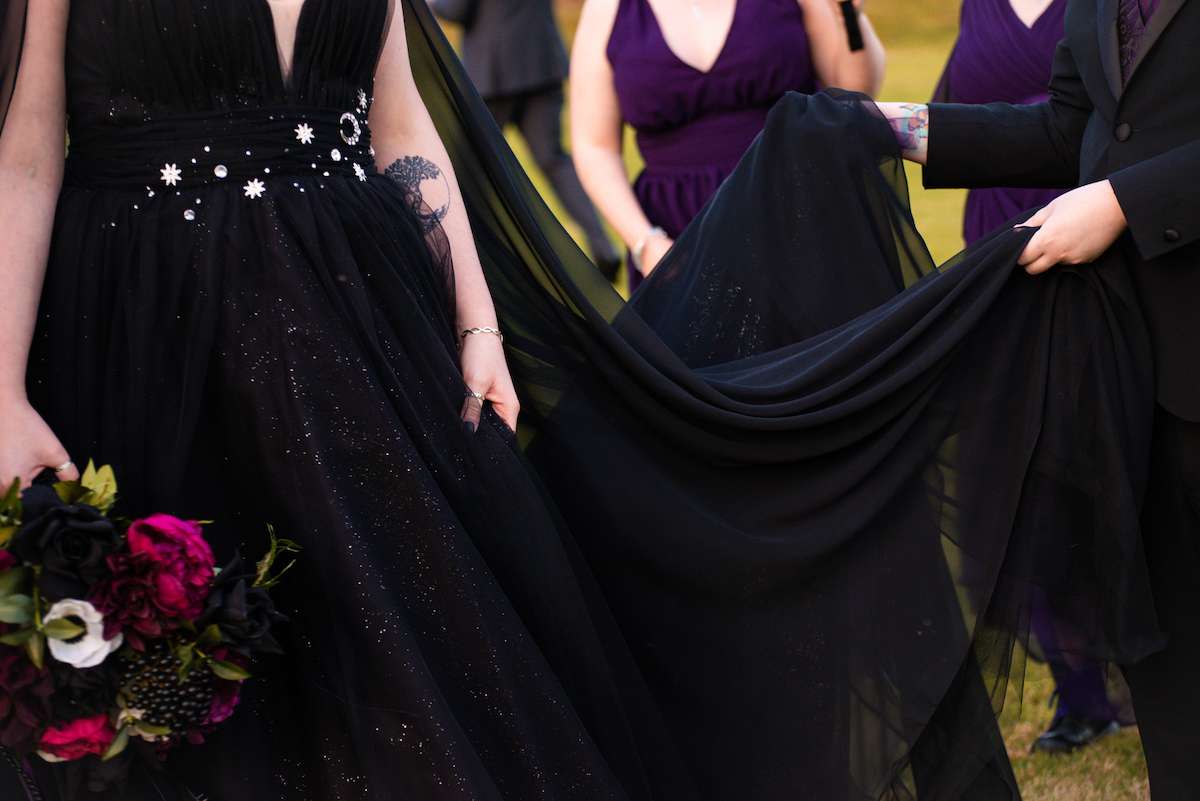 The couple told us that their favourite part of planning was everything coming together successfully. "After months of things being stored in various places it was great in the last couple of days when everything started to be finished", Beth said. "All of the flowers and table centrepieces were created by myself, and my jewellery (other than my engagement ring and necklace) and the token gifts for the bridesmaids were made by me also."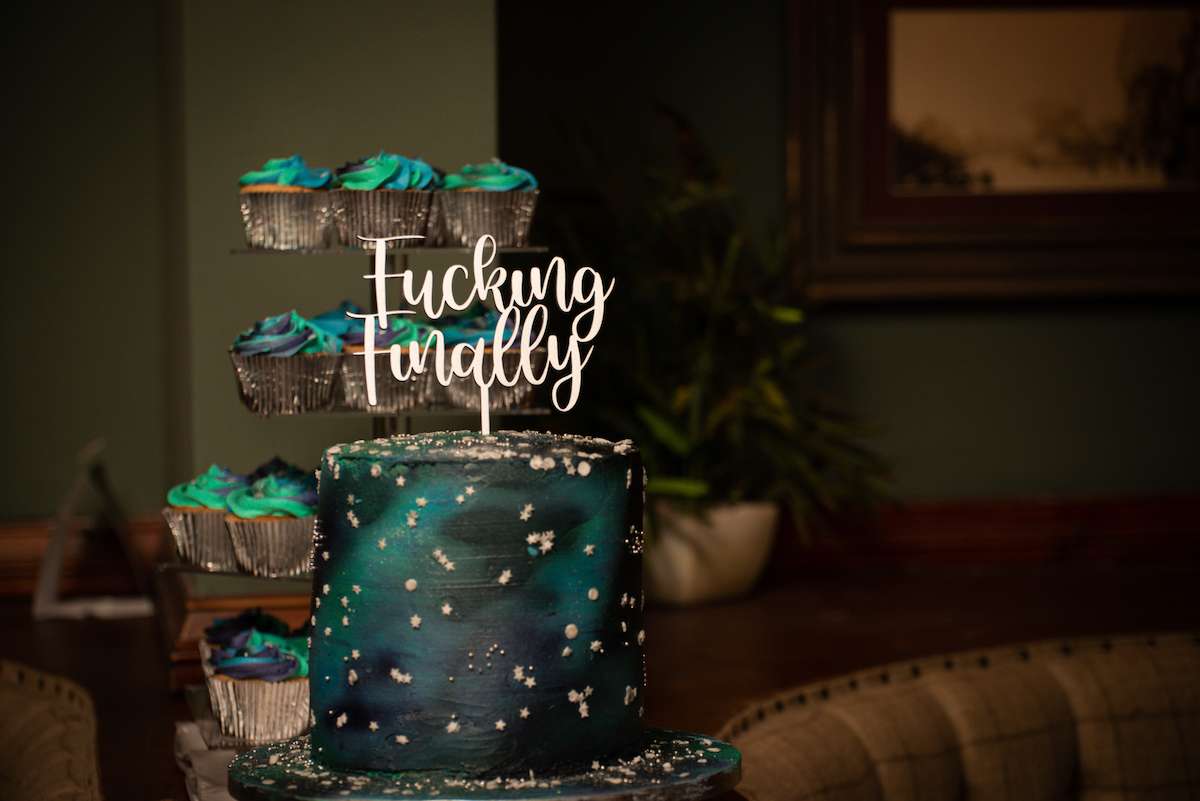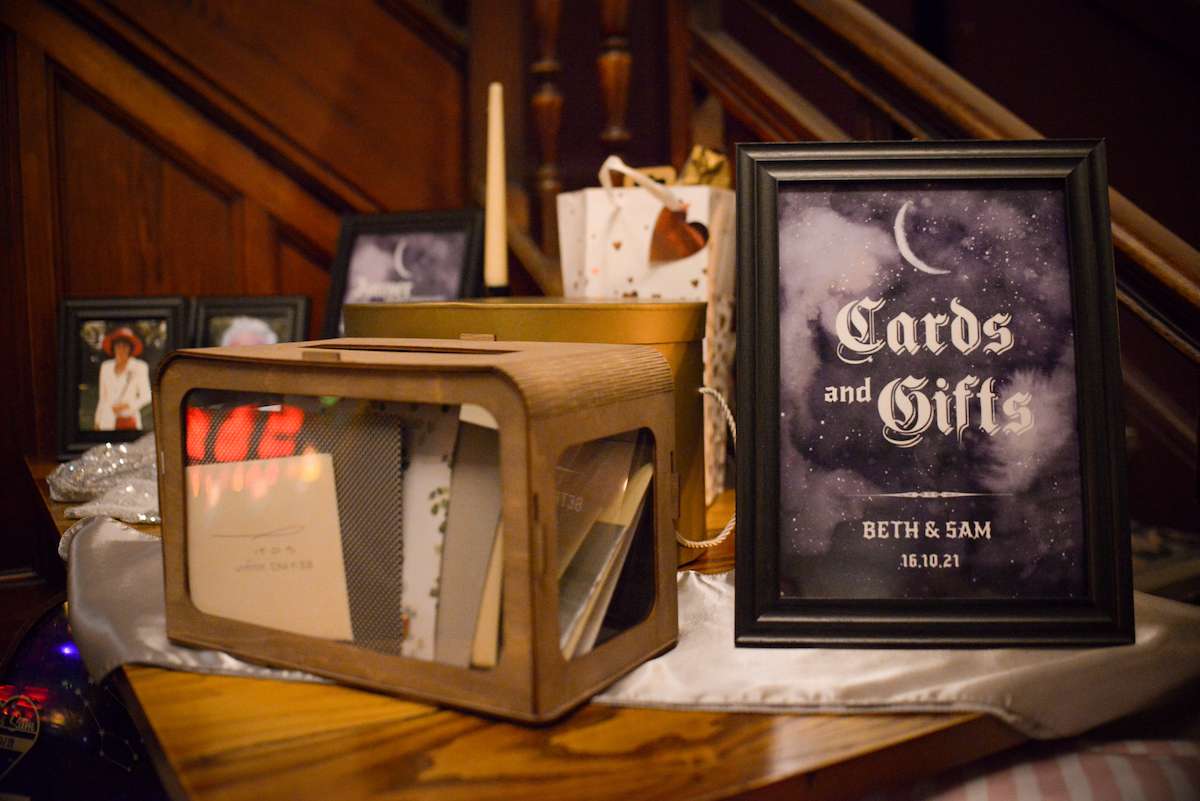 "Enjoy the journey," Beth advised other couples planning their wedding. "It takes a lot and can be very stressful, but provides some amazing opportunities to bond with your day before you get there."
The couple described their day as, "perfectly imperfect," with favourite moments including getting all their metalhead friends together in their patched jackets and finally being able to call each other husband and wife. And although Beth took a tumble down a couple of steps which landed them in A&E for the night, it certainly creating a memorable moment for their perfectly imperfect day.