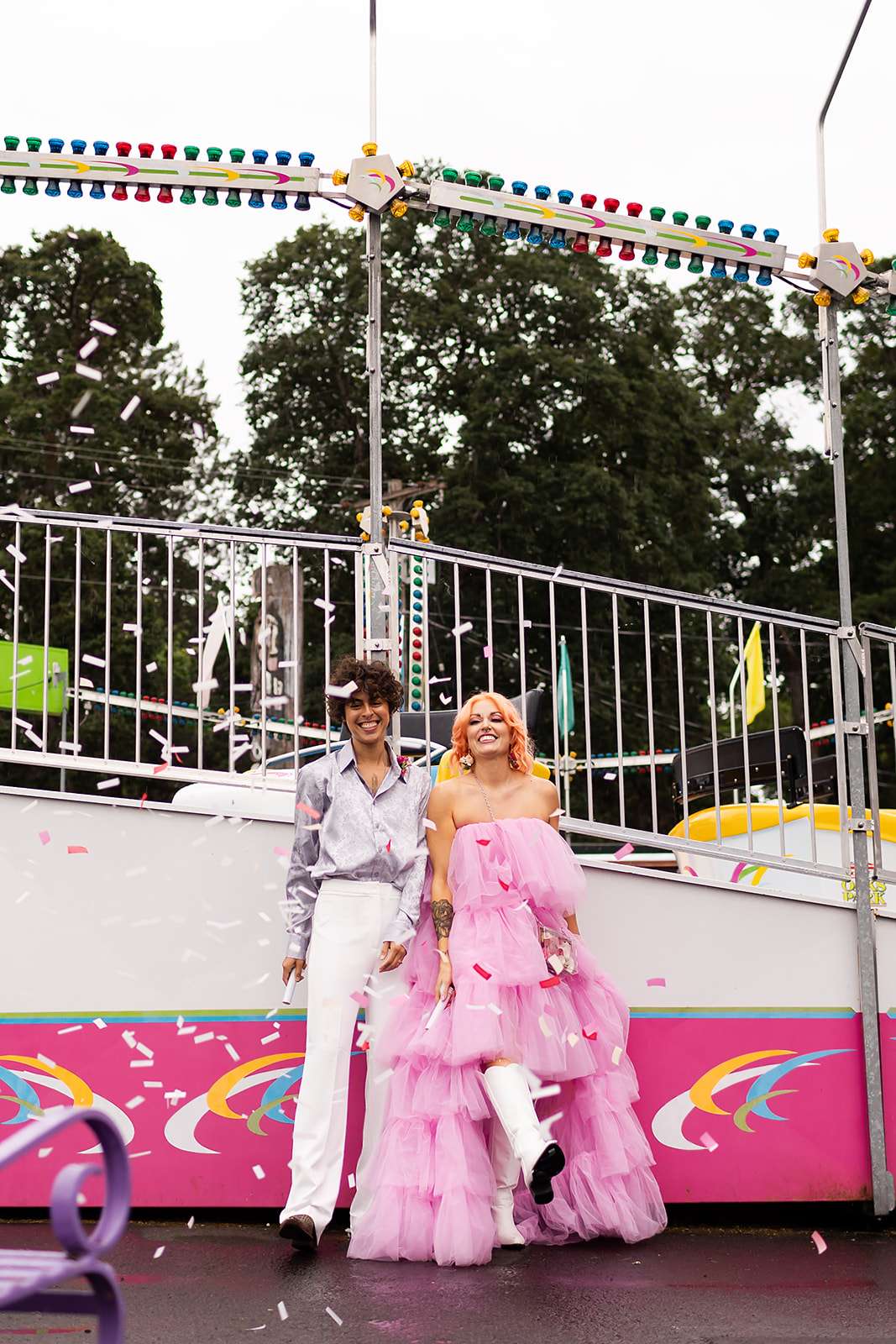 When Emily Zamora of Simply Wandering Photo got in touch with this styled shoot submission, we loved it not only for the gorgeous, fun pops of colour, but also for the unique styling concept! Emily told us; "The incredibly talented Abbey Rose Event Design with the concept of styling a wedding after a song."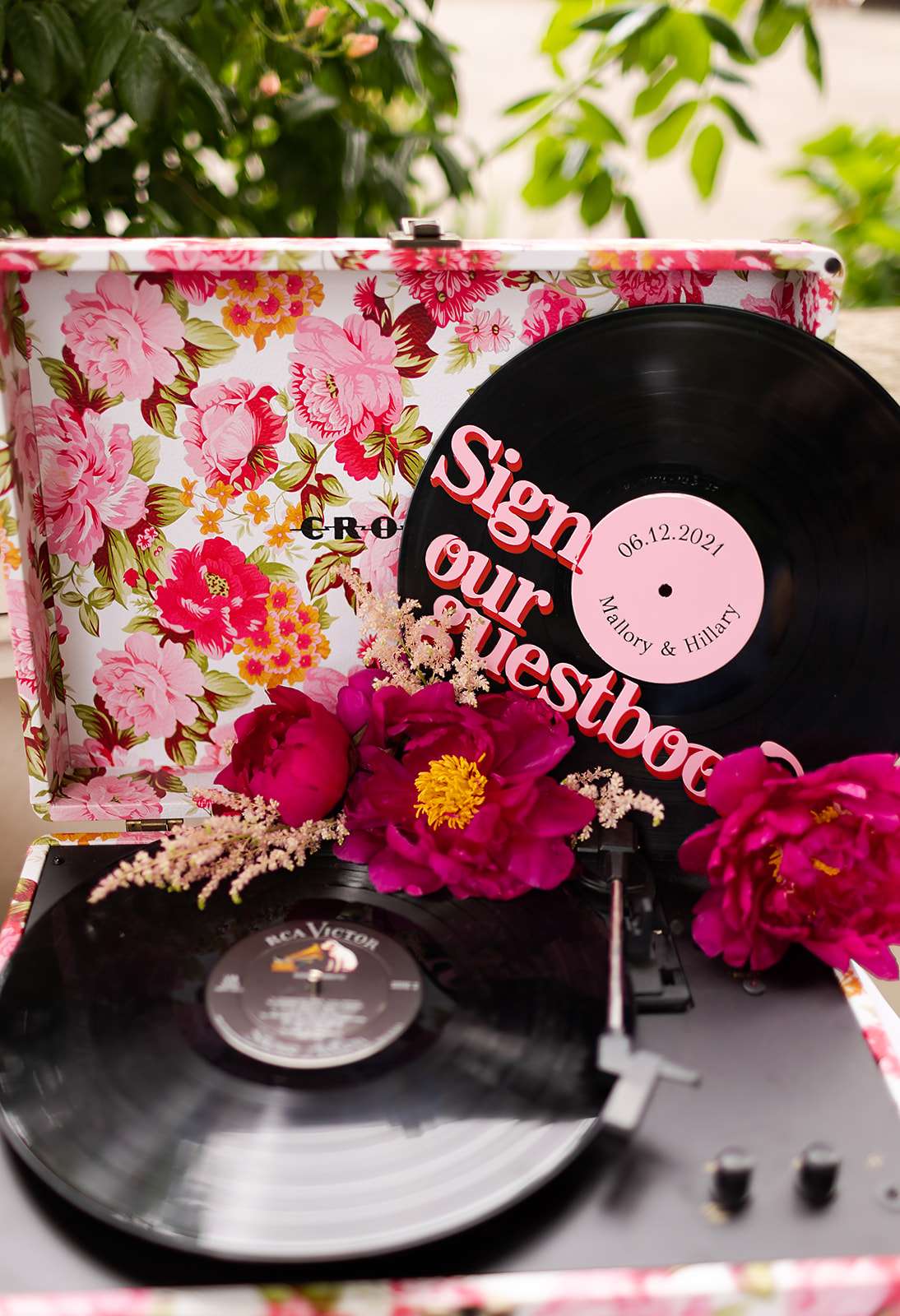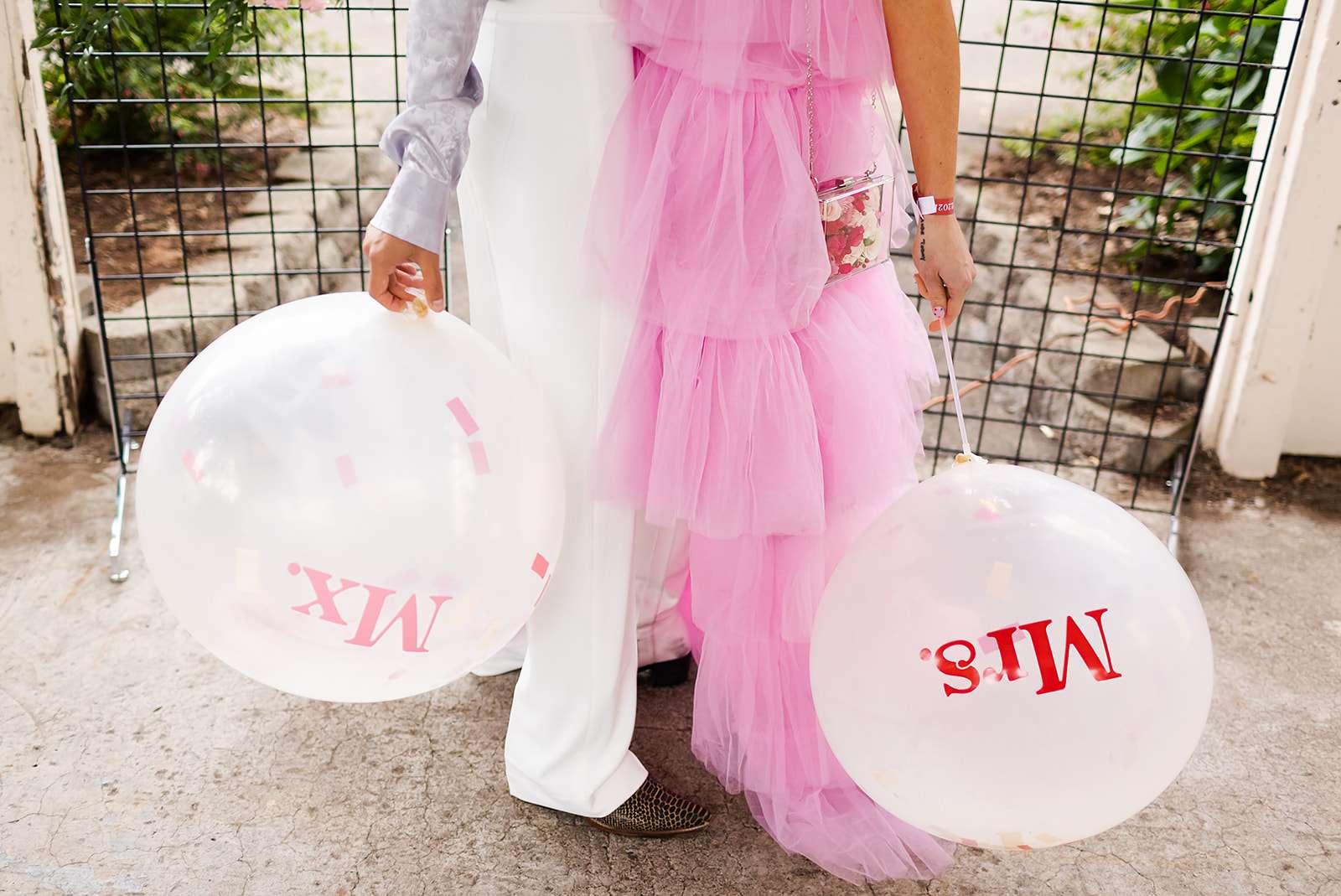 "Growing up in a household of musicians, music has always been a large part of Abbey's life, so turning to music to inspire her was an obvious step. The song she chose was Rollercoaster by Bleachers. She wanted to incorporate the fun upbeat melody by adding in pops of colour and fun/vibrant elements throughout the day. And what better place to host such a celebration than at an actual working amusement park with rollercoasters." We're sure lots of you will resonate with Abbey's love of music – is there a particular song that could inspire your day?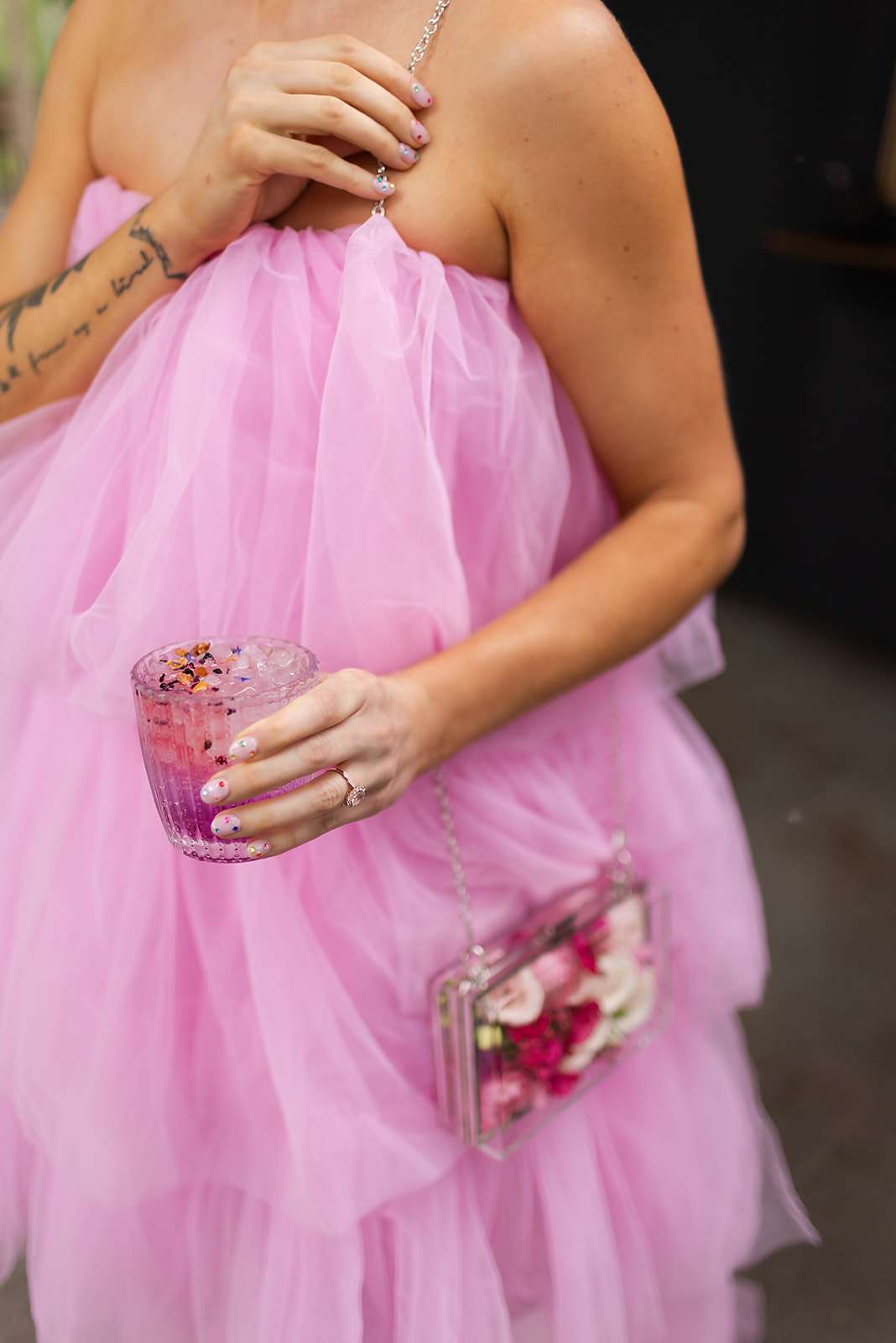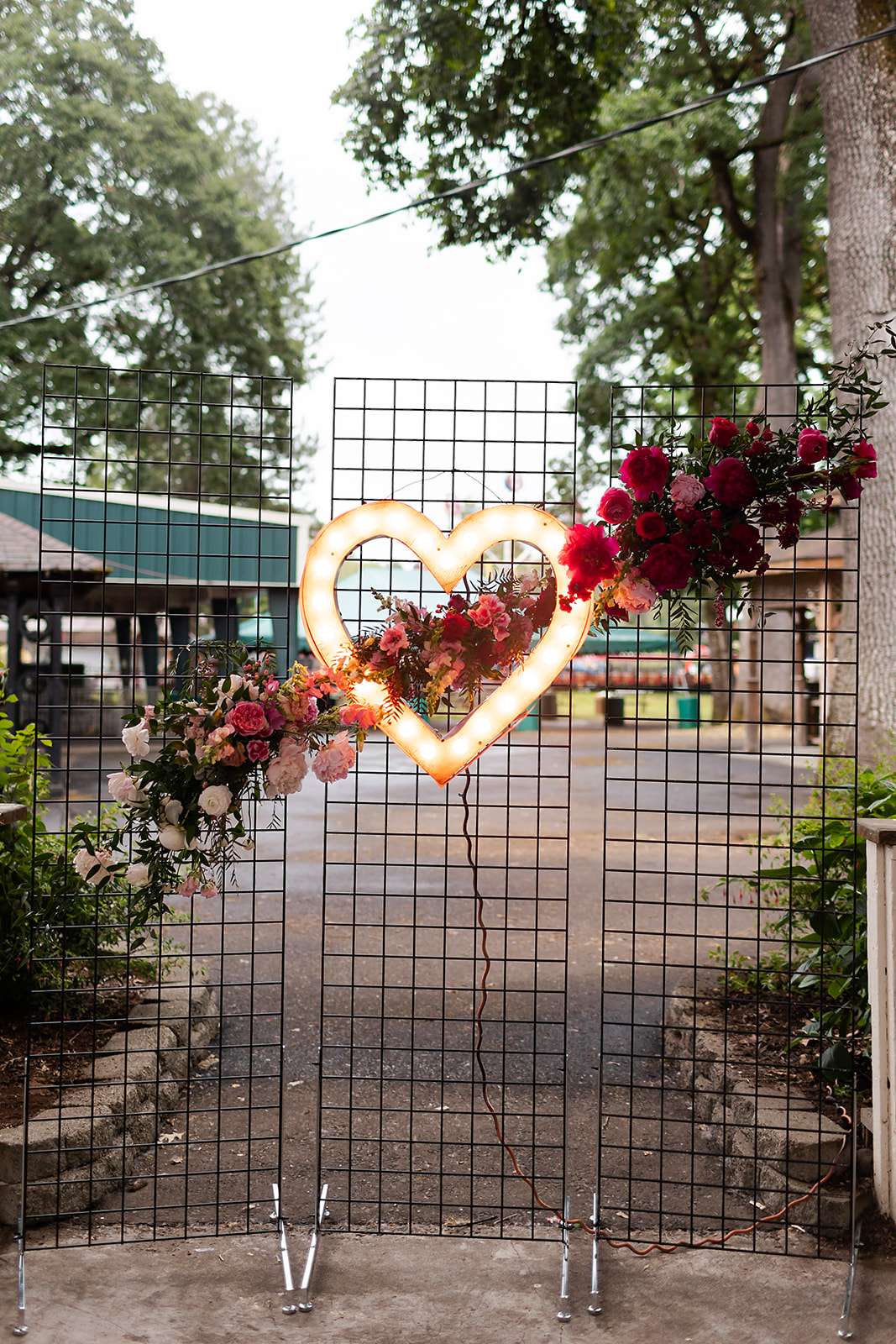 Real couple Hillary and Mallory were the perfect models for the theme; their vibrant personalities and authentic love clearly shine through these images. "It was a double plus that we shot this during Pride month, and didn't go for the usual rainbow colour scheme!"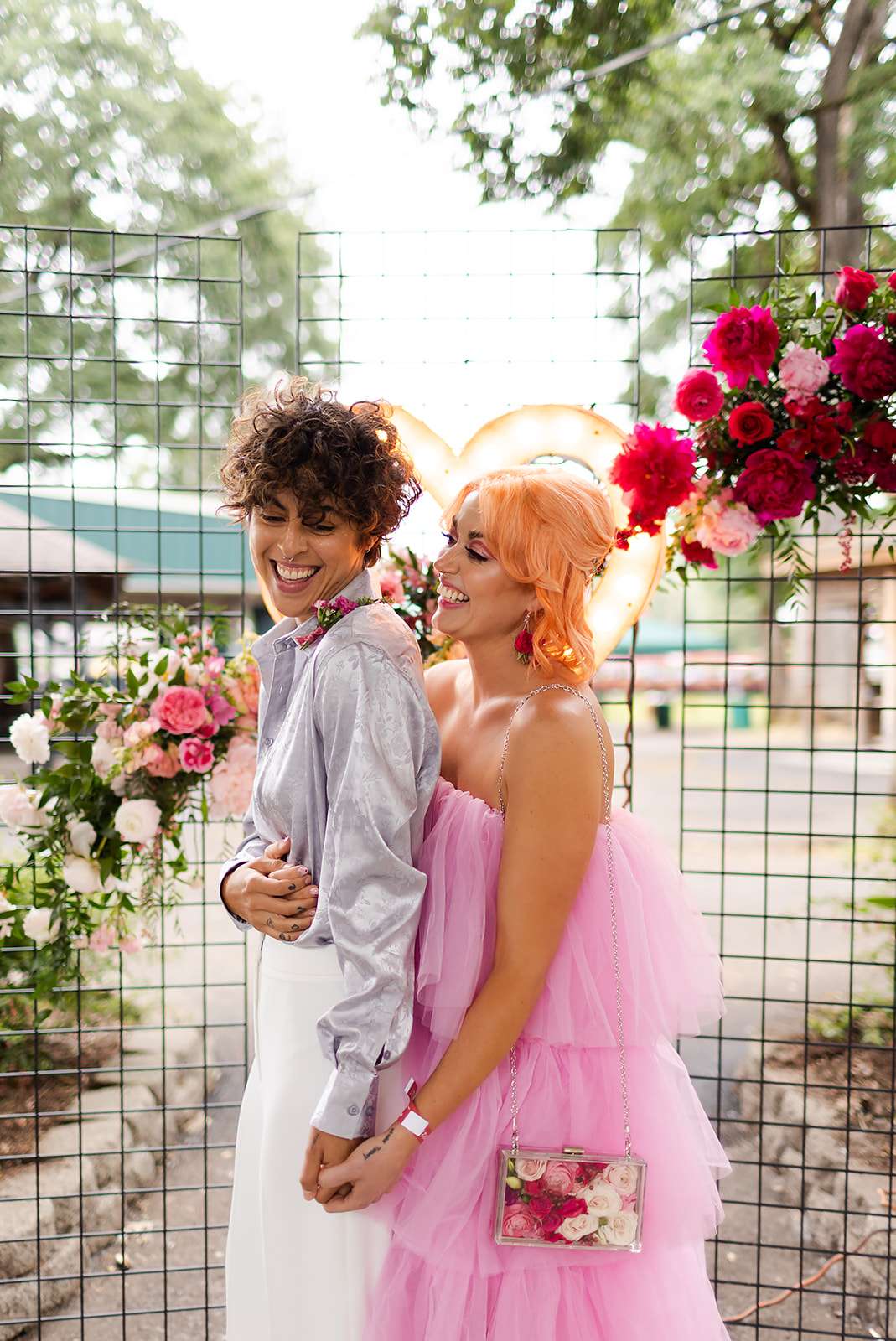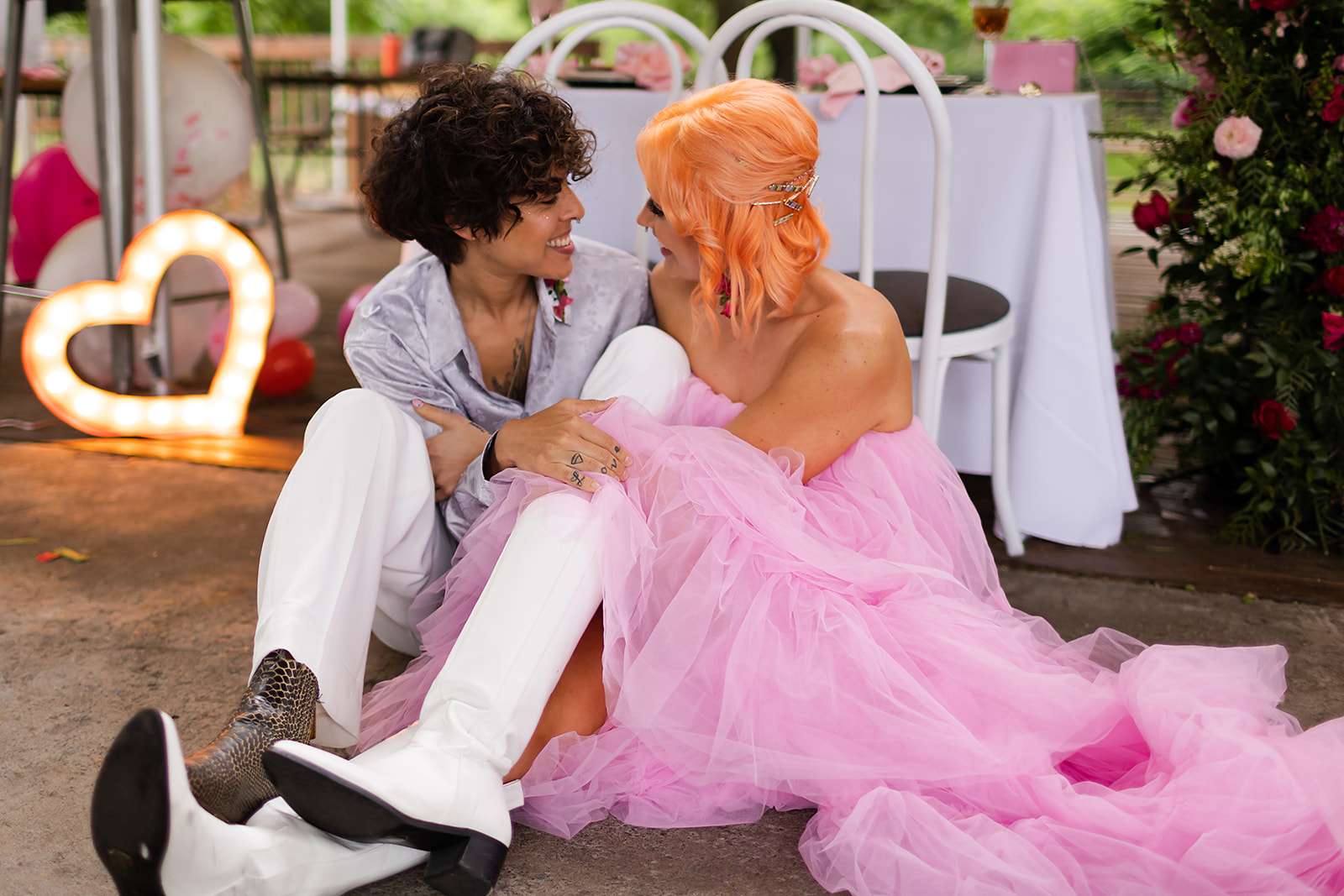 There are so many gorgeous unique details that you could take for your own day here: not a bouquet sort of person? Why not tote a floral-filled clutch like this one from Blooms and Twine Floral Design instead. The sweetheart table framed with a flower arch could work for a small or large wedding alike, and custom cocktails on a drinks cart like this from Bubbles and Treats will always go down a storm!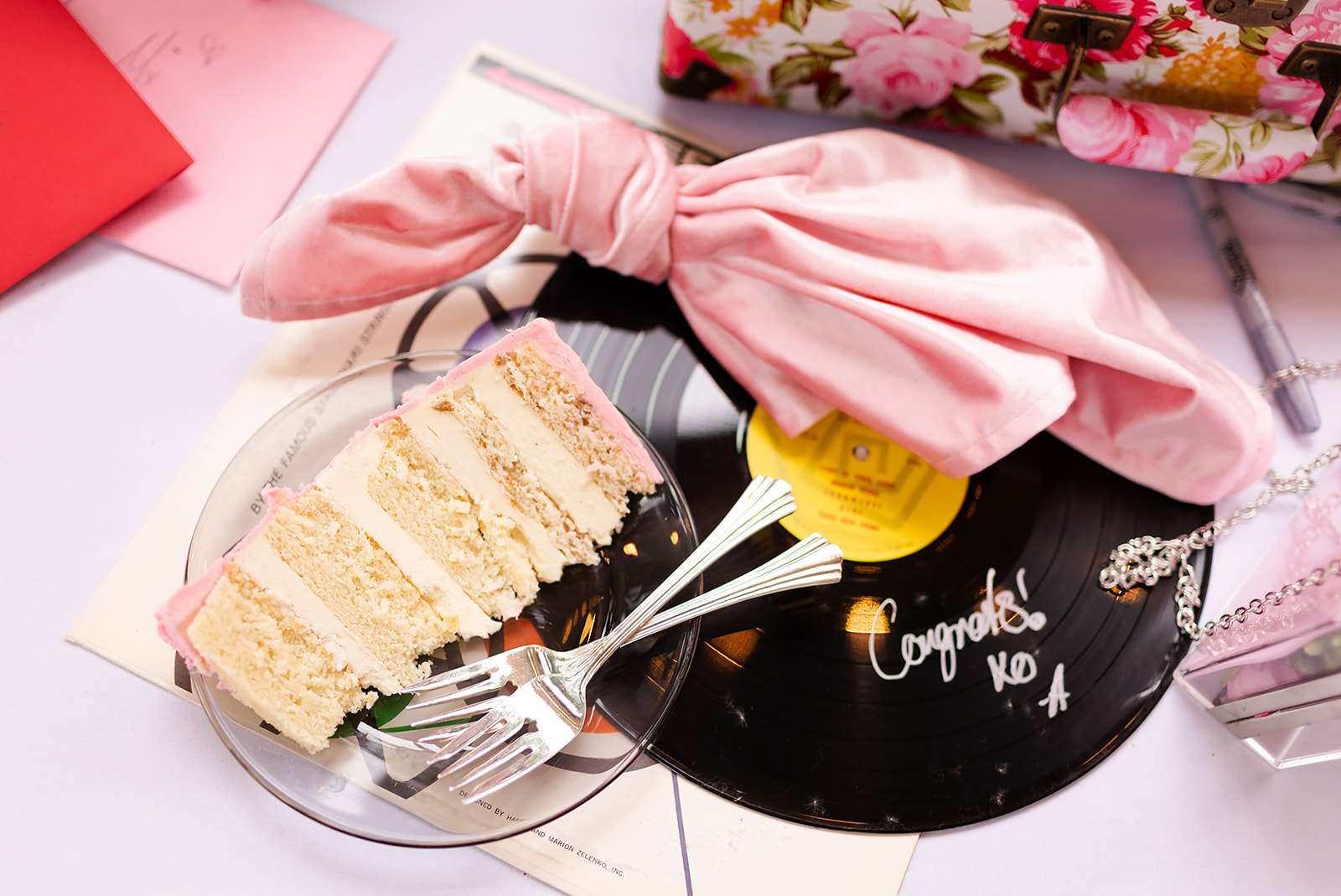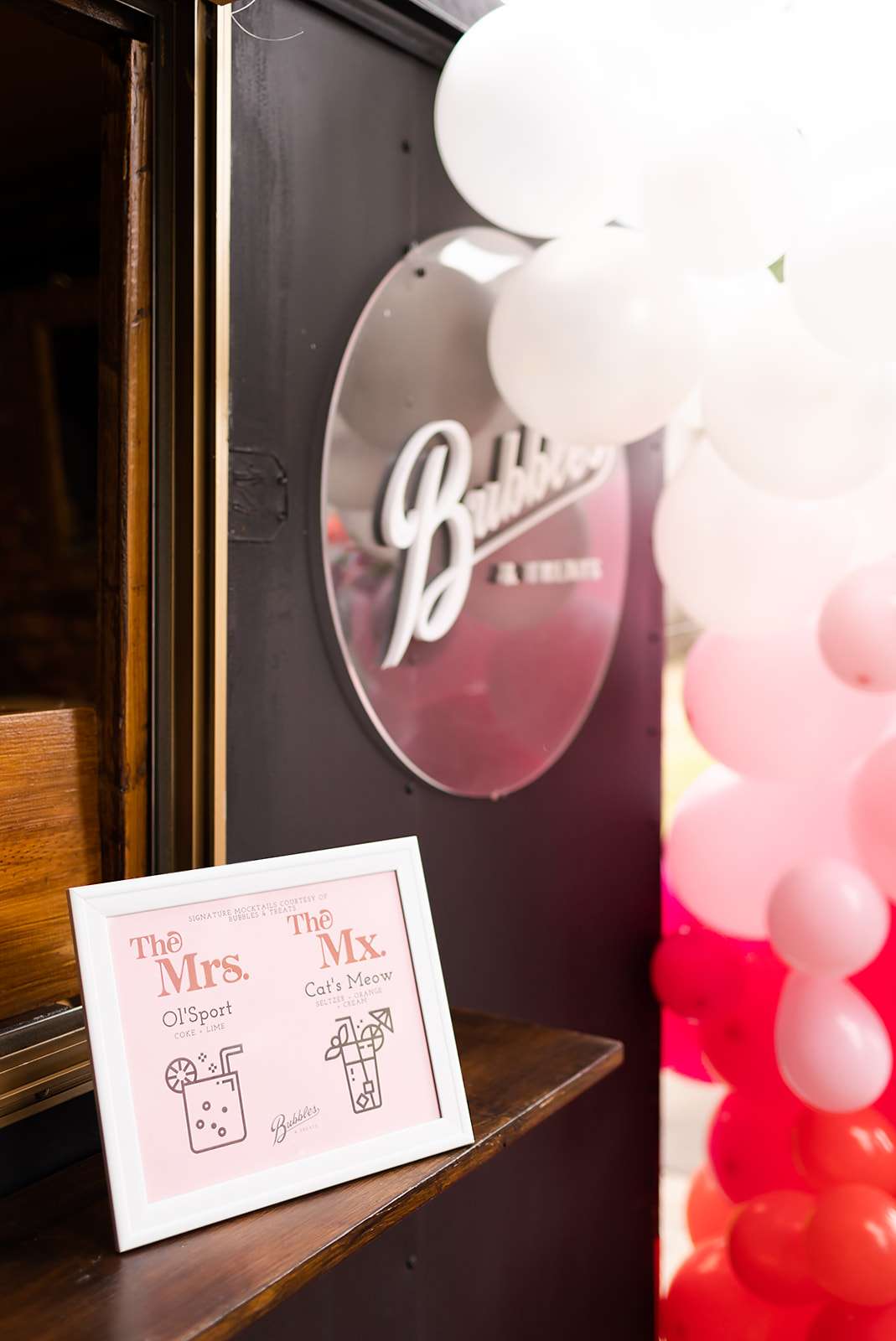 "This shoot brings the alternative to front and centre," Emily continued. "from the amusement park venue, to the eco florist, to the pronouns on the balloons. Each piece of this shoot brings something unique to this industry and showcases each of them in one show stopping photoshoot. It encourages you to be different. Wear the pink dress. Pick the unexpected venue. Your wedding is whatever you want. Screw the haters."