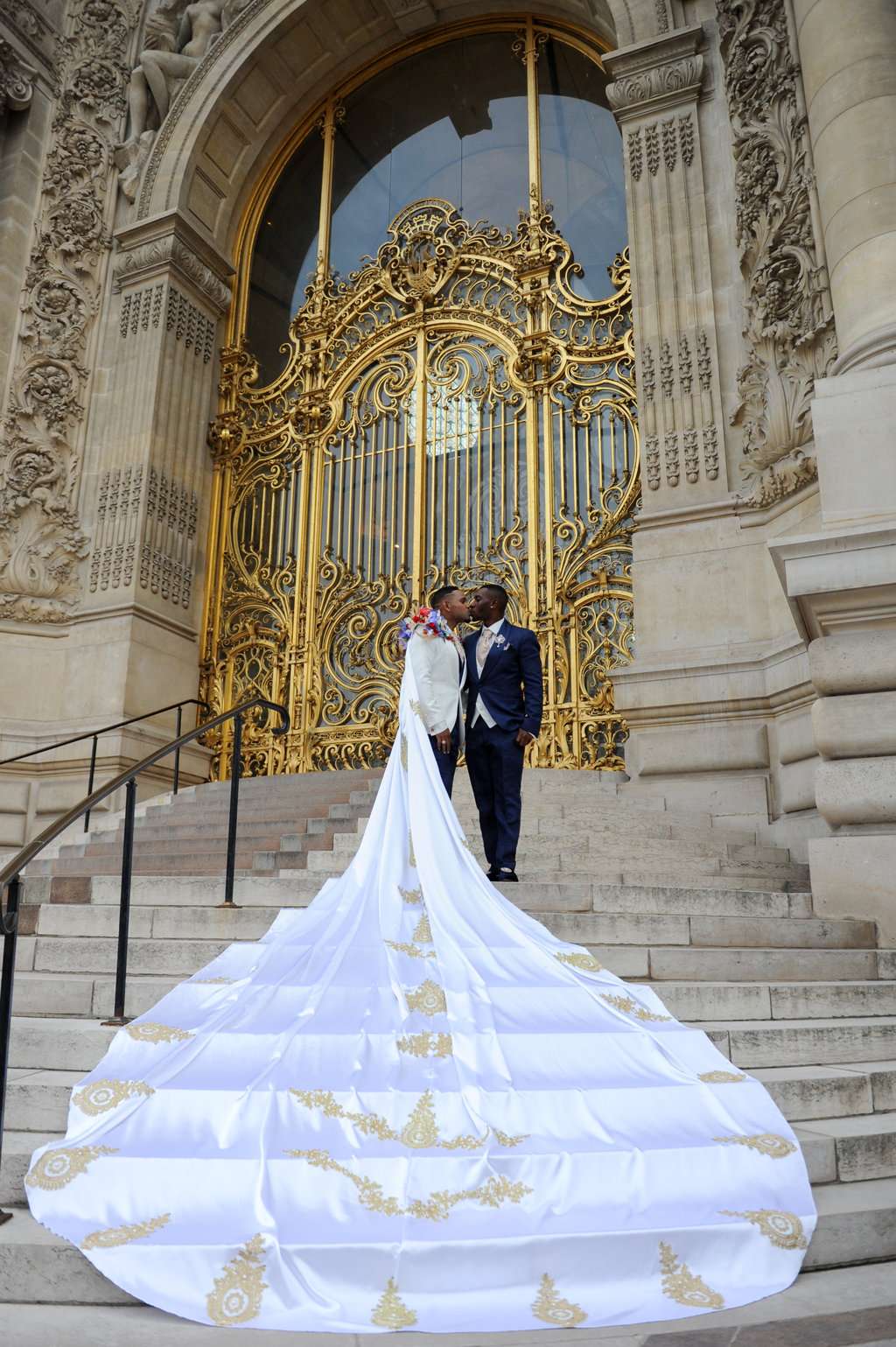 Public service announcement: This is the new base level for the kind of extra you need to be on your wedding day.
Riccardo and James married in Paris in the most over-the-top yet totally intimate and personal way. Their ceremony was held outside Le Petit Palais, an art museum, where they had a hand fasting ceremony officiated by Michelle Wahila of Ruffled by Grace.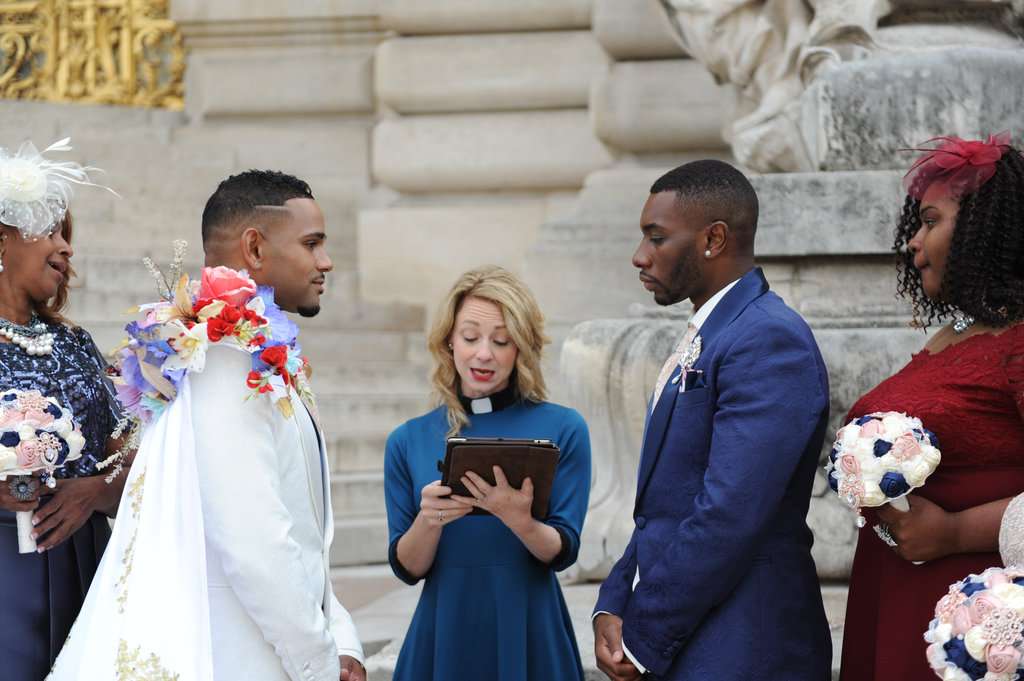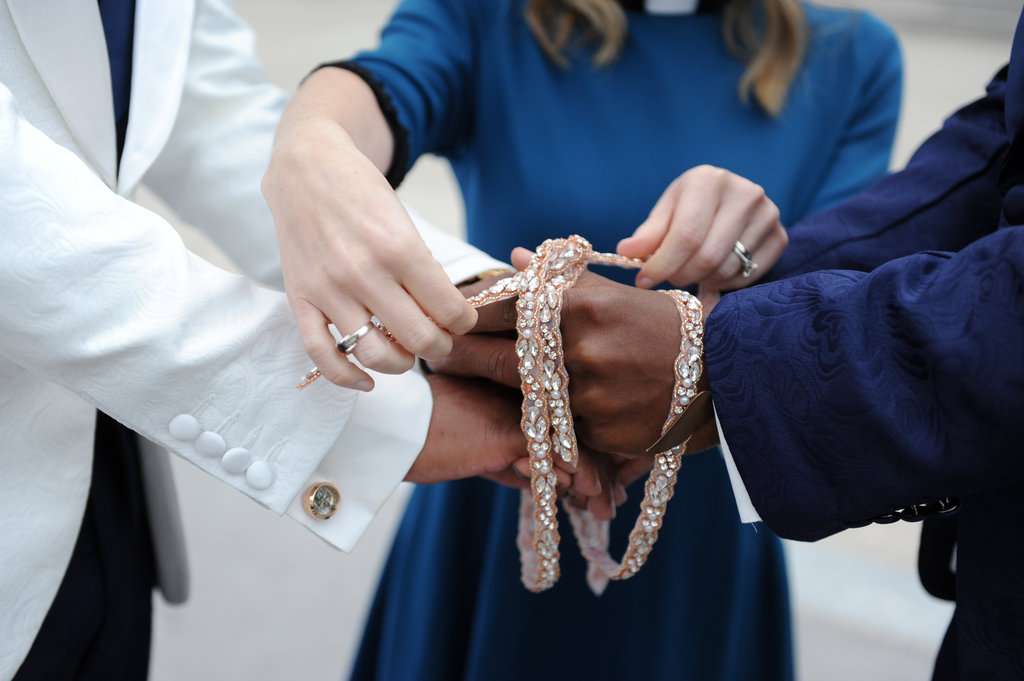 Both men wore suits made by Sebastian Cruz, styled in their own unique way – and for James that meant faux flower epaulettes and the most dramatic groomal (is that a word?!) cape I've ever seen. It was designed and made by Alexandria Daniels (including the flowers) and the guys added the appliques and crystals. I'm going to start campaigning to see more men in capes please!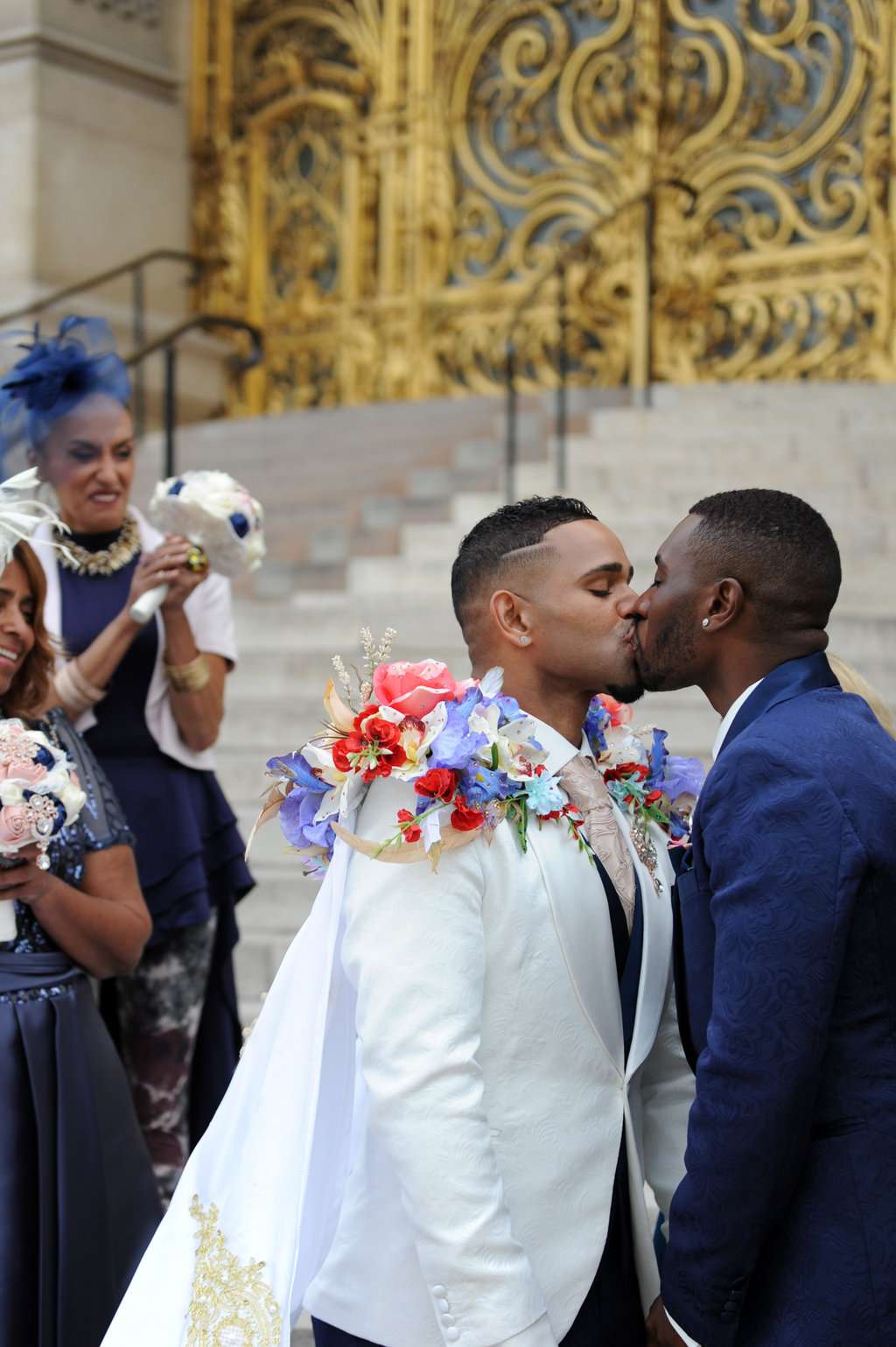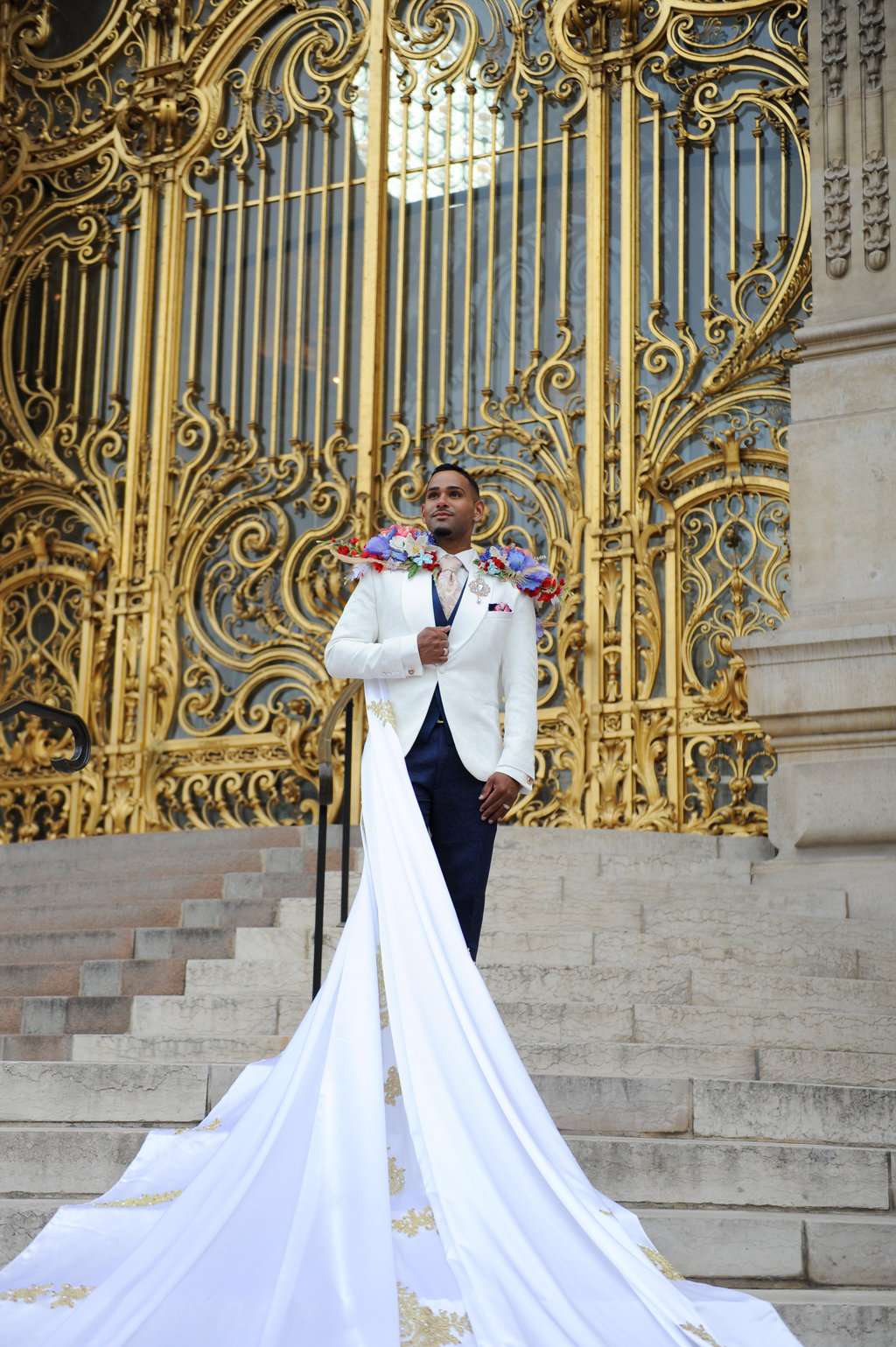 The couple met in LA, after James moved there from Huston and began hanging out at the bar where Riccardo worked. They were married in September and were inspired by their love of Paris for the day – so much so that, in the end, they just decided to fly there and do it properly! "It was actually so much easier, cheaper, and less stressful to have a destination wedding", they said. "Also everything was cheaper than getting married at home. The cost of weddings in the US are so over-inflated. We only spent about 1/3 of what we would have spent in America."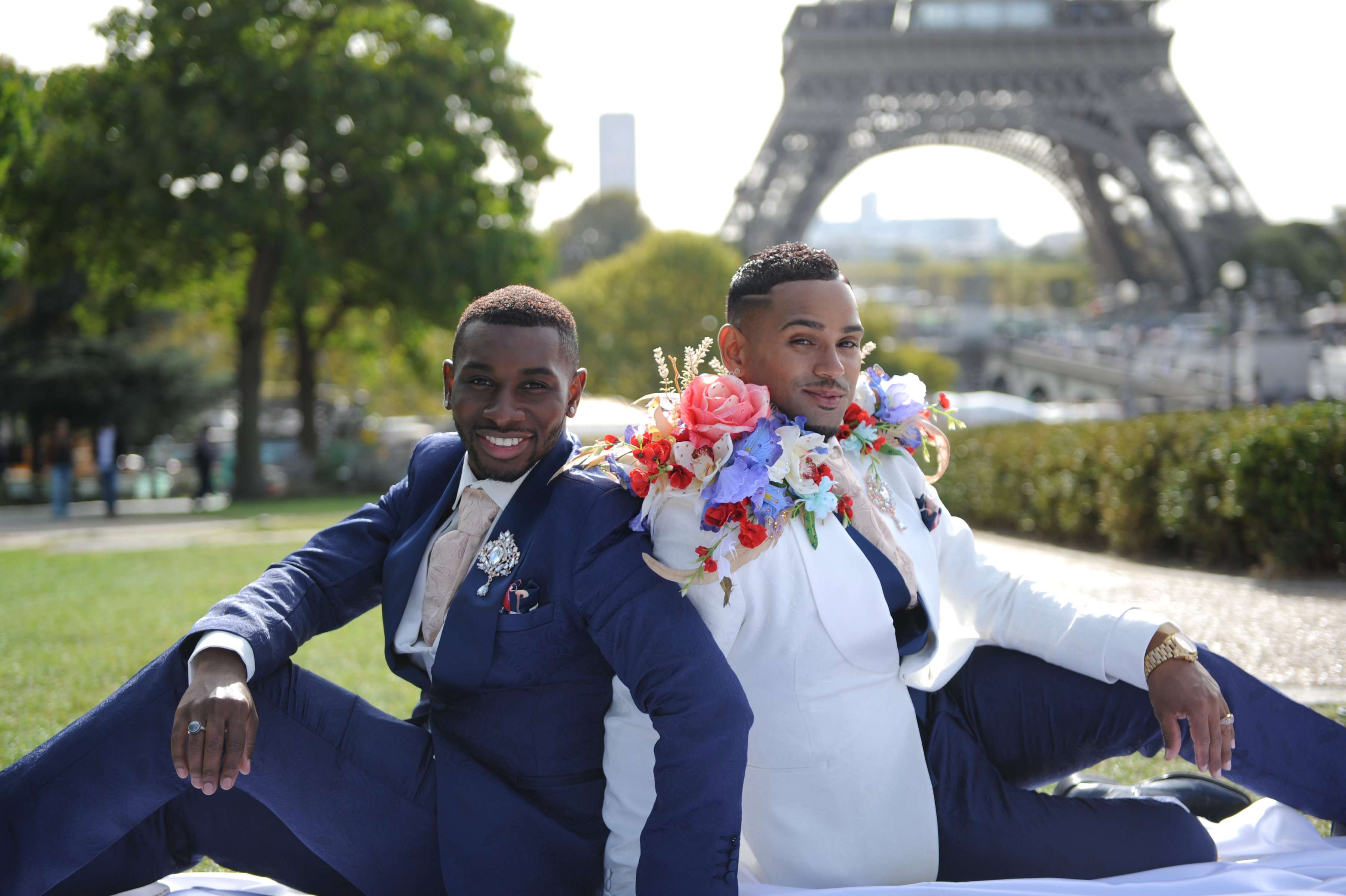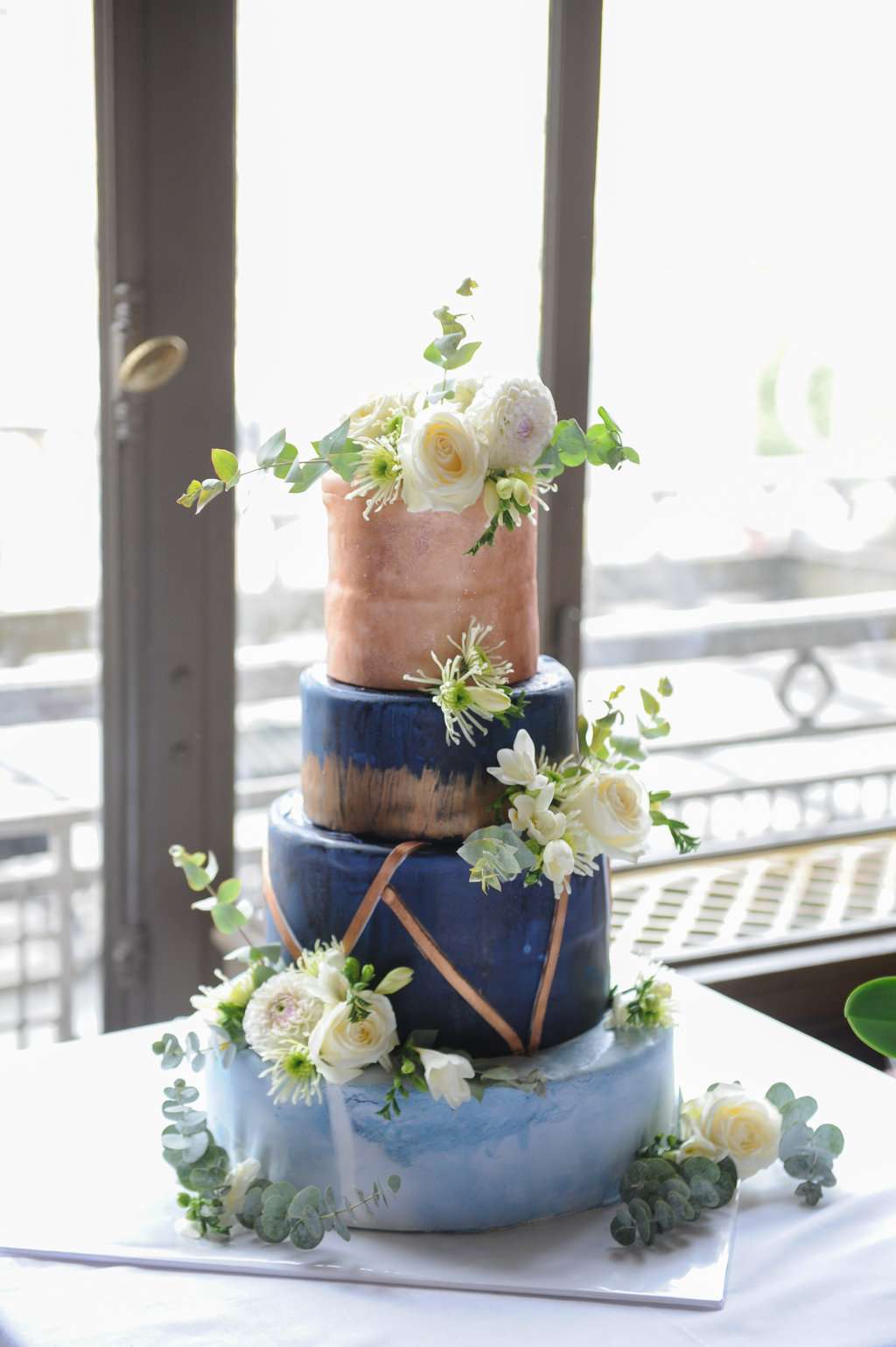 The ceremony itself was the main part of the day for them both, and the bit where they put the most thought into. "We arrived at the beautiful museum where our family and friends were already waiting", they continued. "The violinist played A Thousand Years by Christina Perri as we walked down the aisle, and Michelle said such beautiful words. We began to say the vows that we wrote for one another and the tears started flowing. After we exchanged vows and rings, we had a hand fasting with beautiful jewelled cords. It was perfect."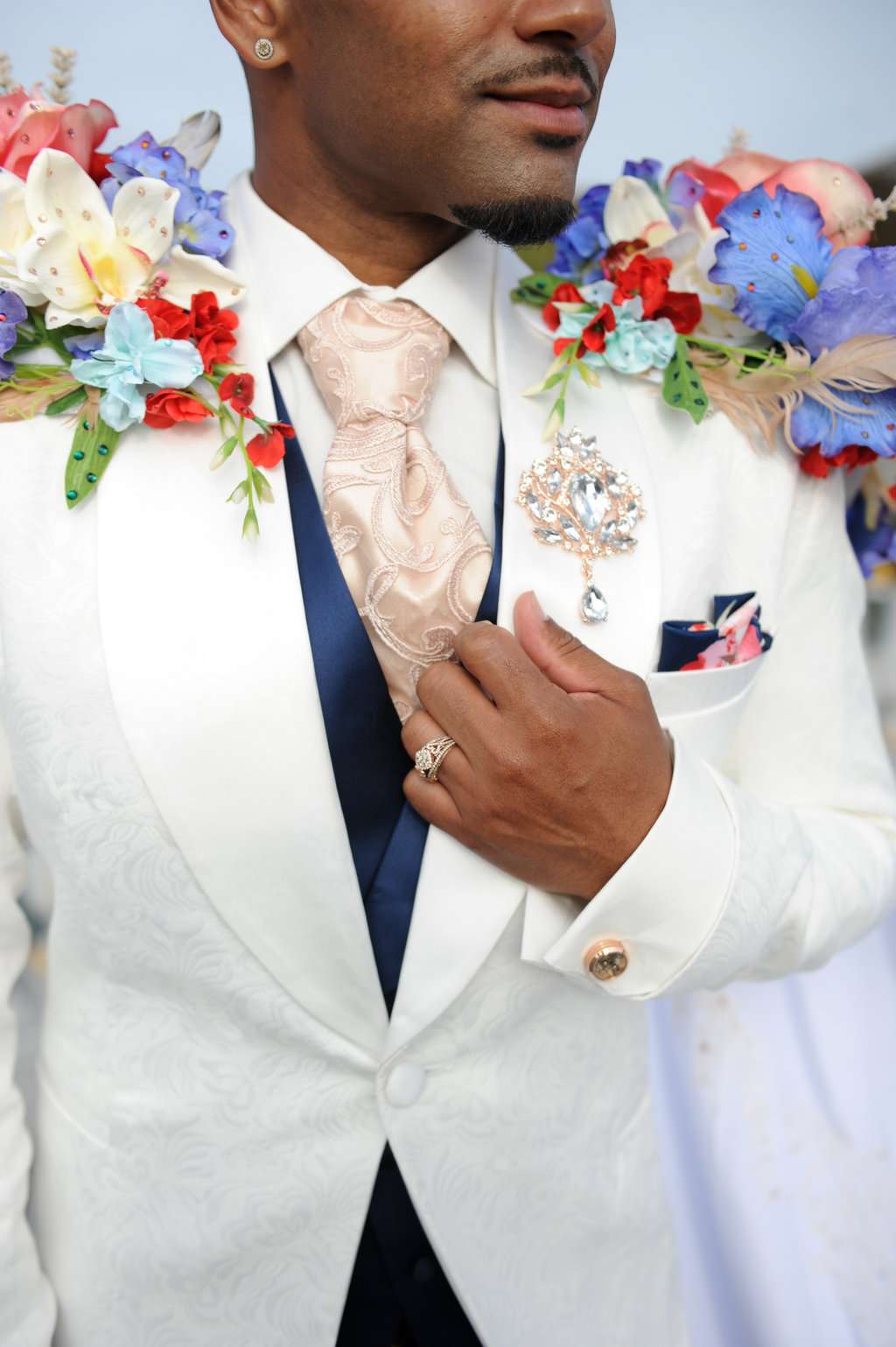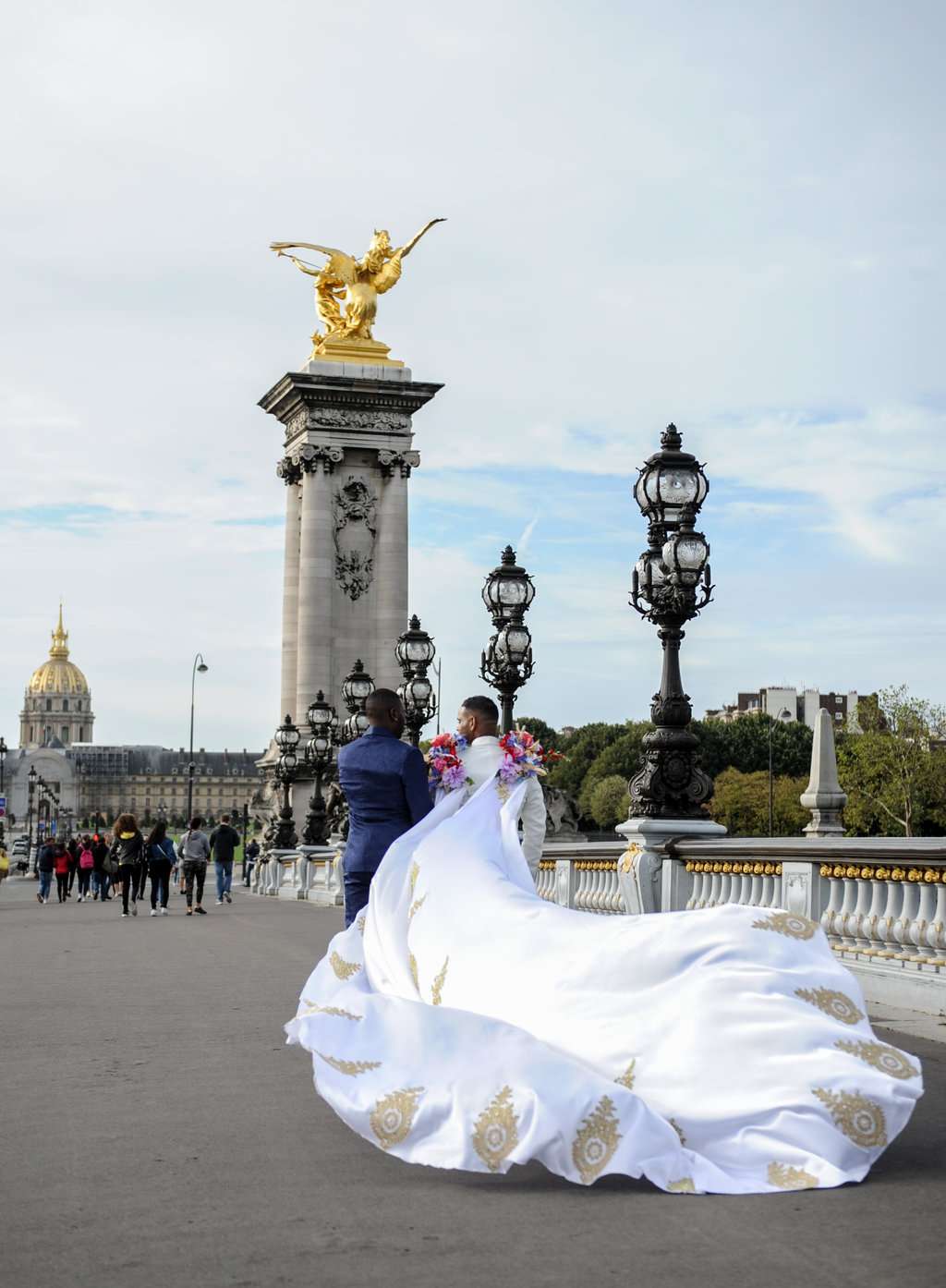 "Our advice to other couples is just to make sure you remember that your wedding day is for you and not everyone else", they concluded. "Do exactly what makes you happy and keeps you comfortable financially. We were hands on with everything, and because of that we were able to get exactly what we wanted."