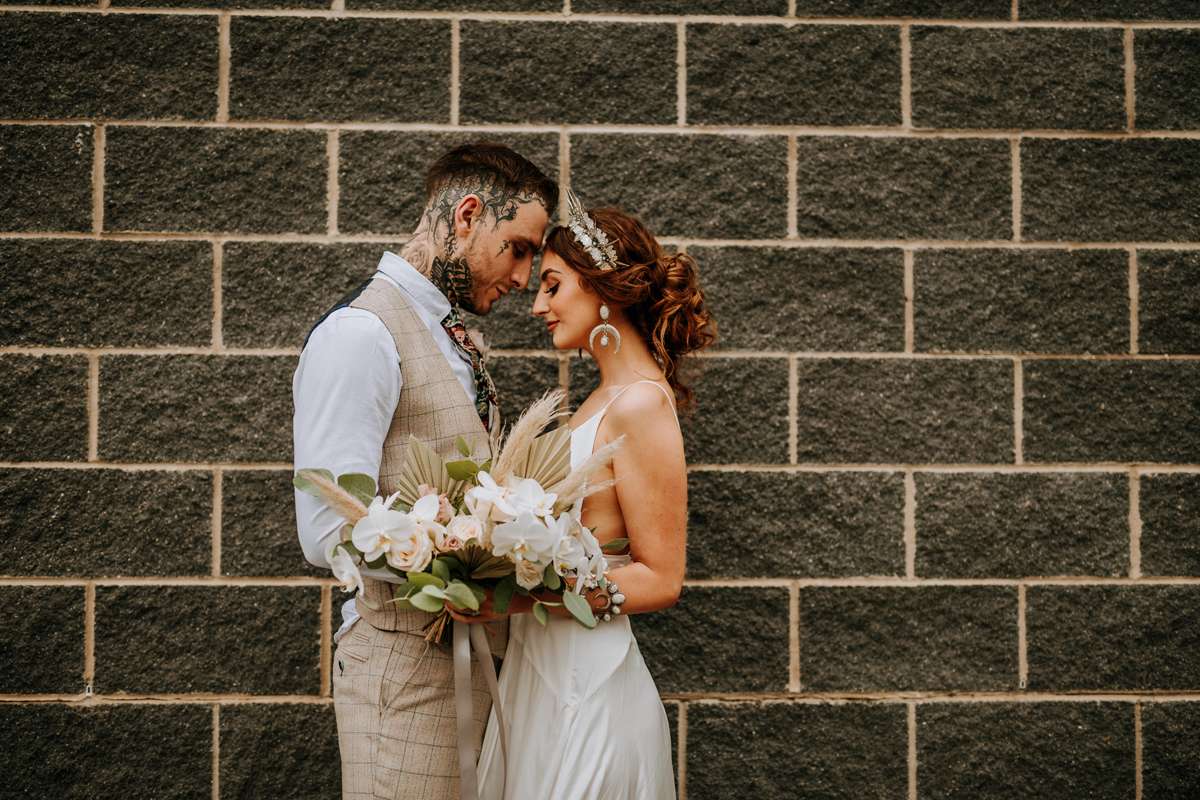 Zara and Alex didn't want a big fancy wedding, so they decided to just have an intimate legal ceremony with a few witnesses and their baby daughter present. Following this was a pit stop at the groom's tattoo shop for some matching ink, and from the bride's point of view they were done. However, the groom had other ideas though, and he secretly planned a big garden party for all their loved ones in his mum's back garden.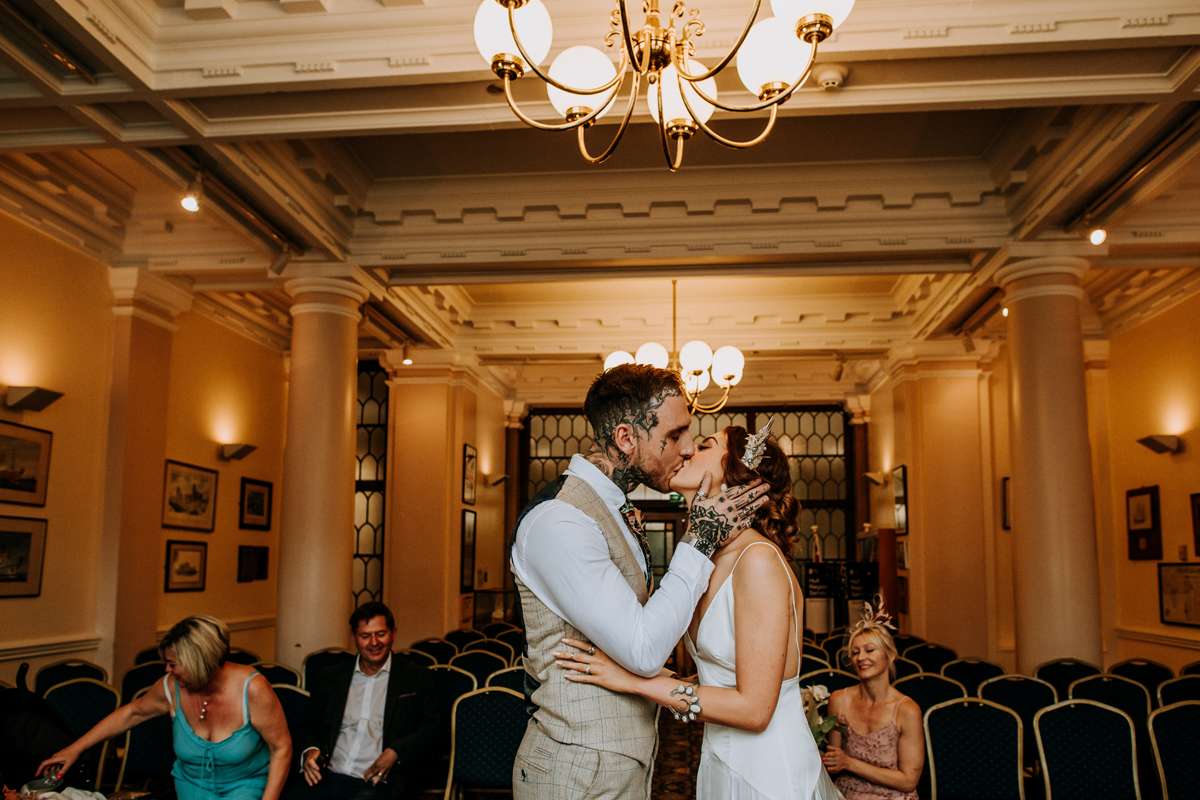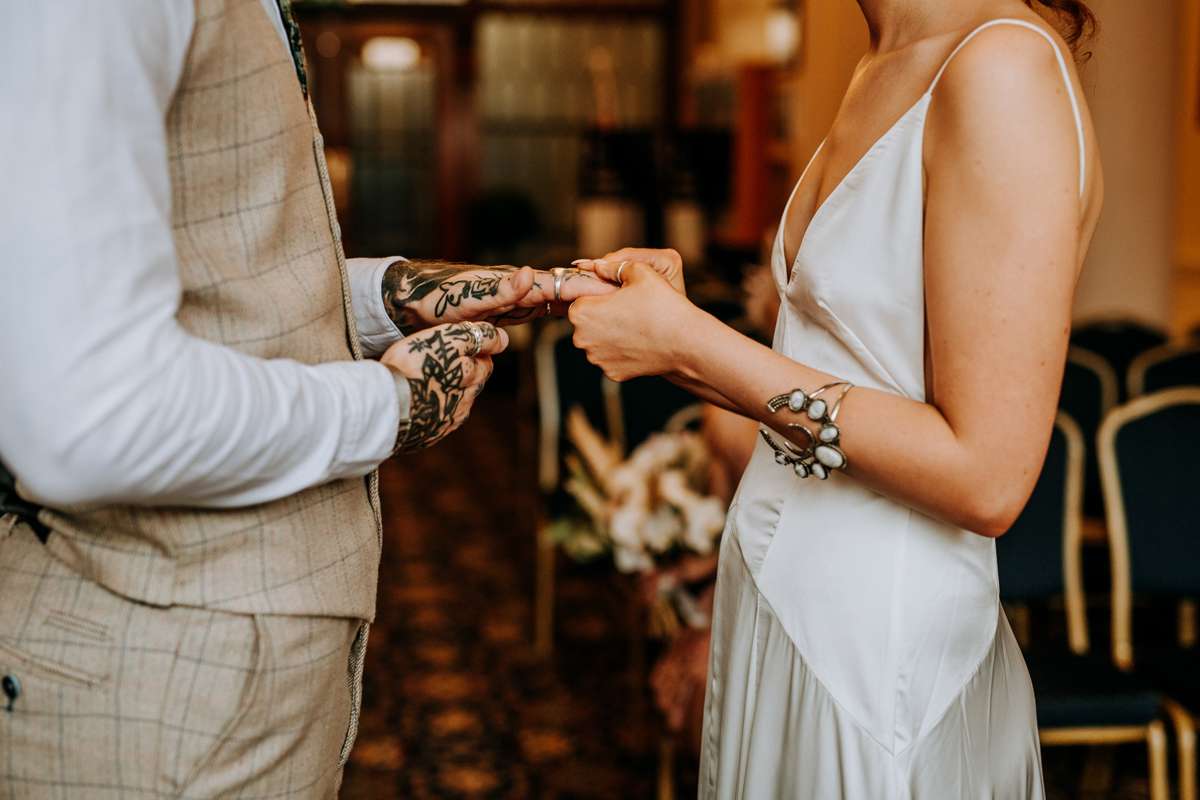 "We held a mini wedding in the garden that I had been planning for months", Alex explained. "My mum scoured charity shops collecting vintage plates and décor to create a wedding-like experience in her beautiful garden. She managed to create a super special DIY wedding for us all all to enjoy and Zara was absolutely blown away, it was a great success… with lots of drinking!"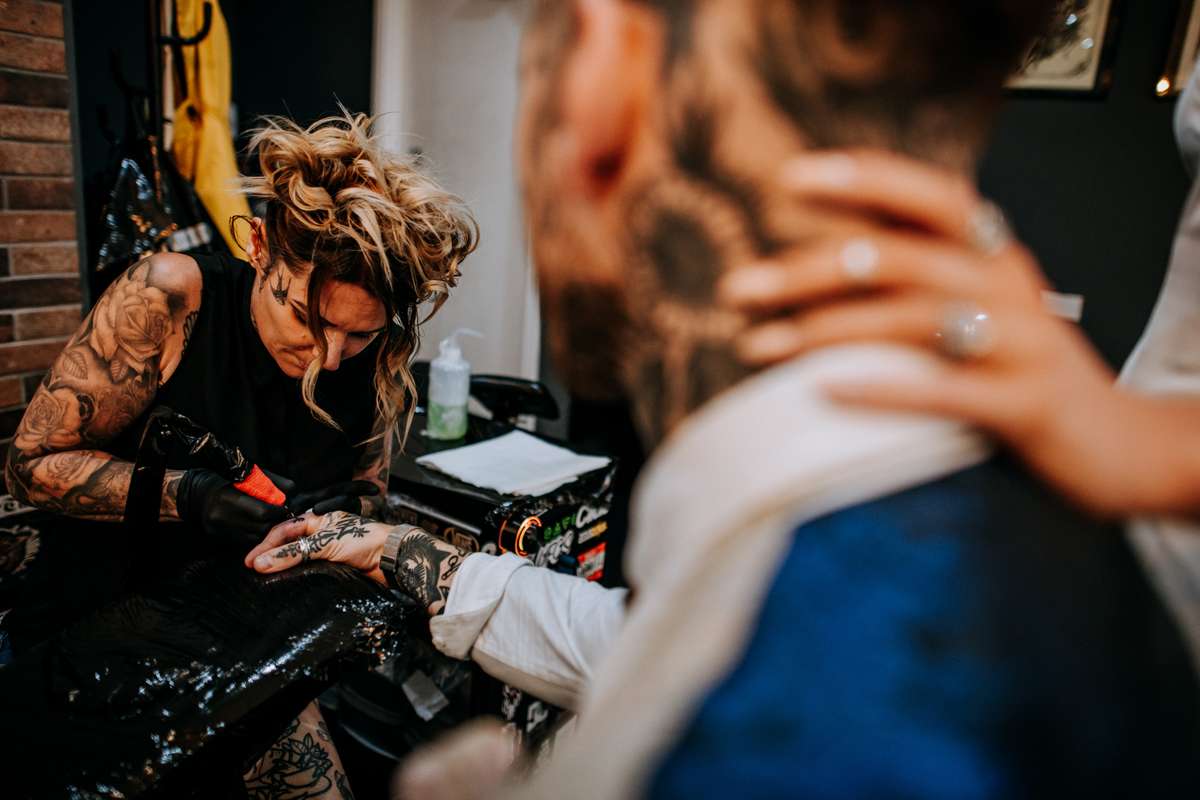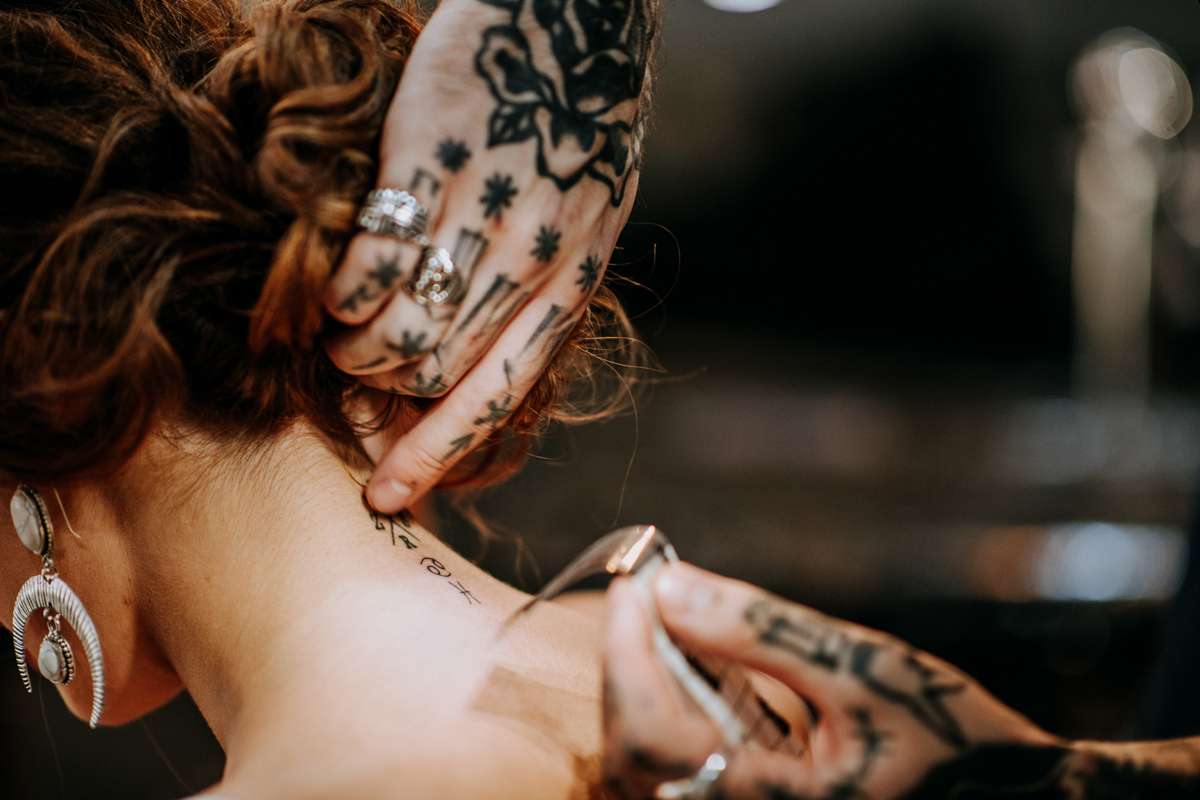 Zara wore an ASOS dress, Boohoo shoes (which she customised herself by adding silver stars!) and an incredible headpiece made by By Harriet. As a florist herself the flowers were important so she made her bouquet herself! The cake was a gift from the bride's mum's neighbour.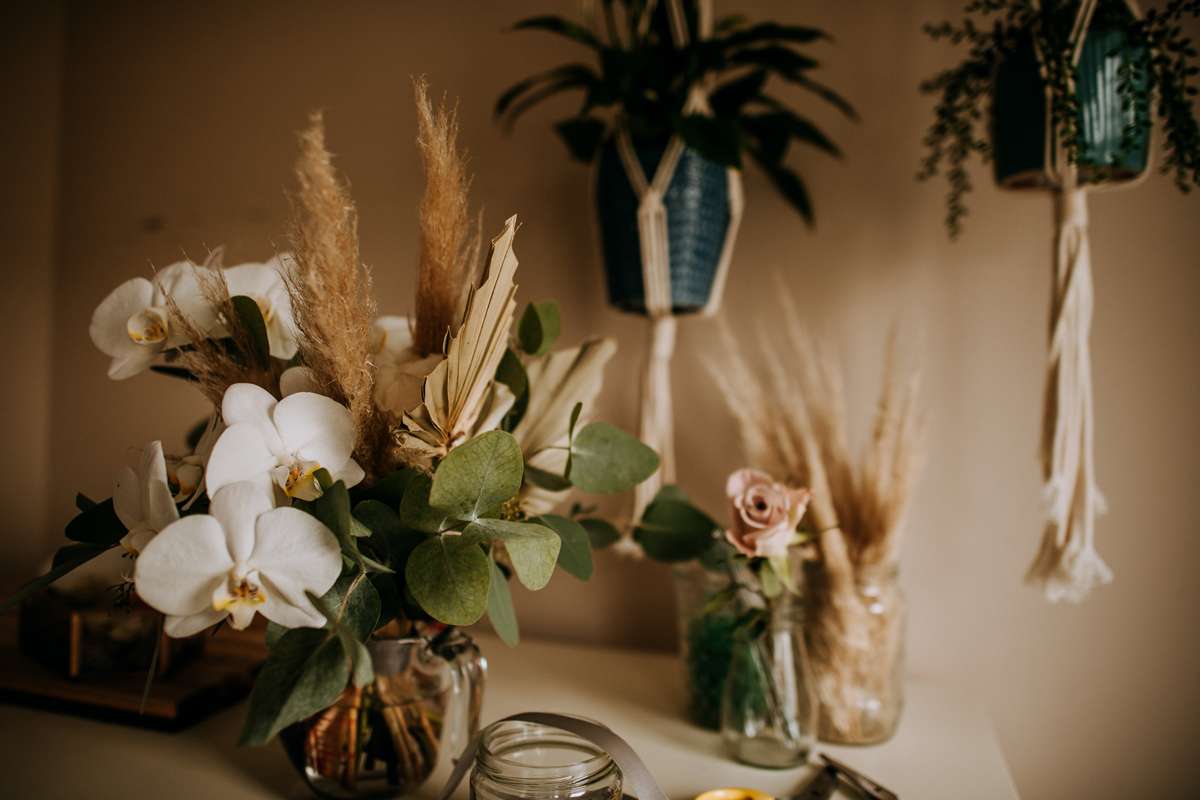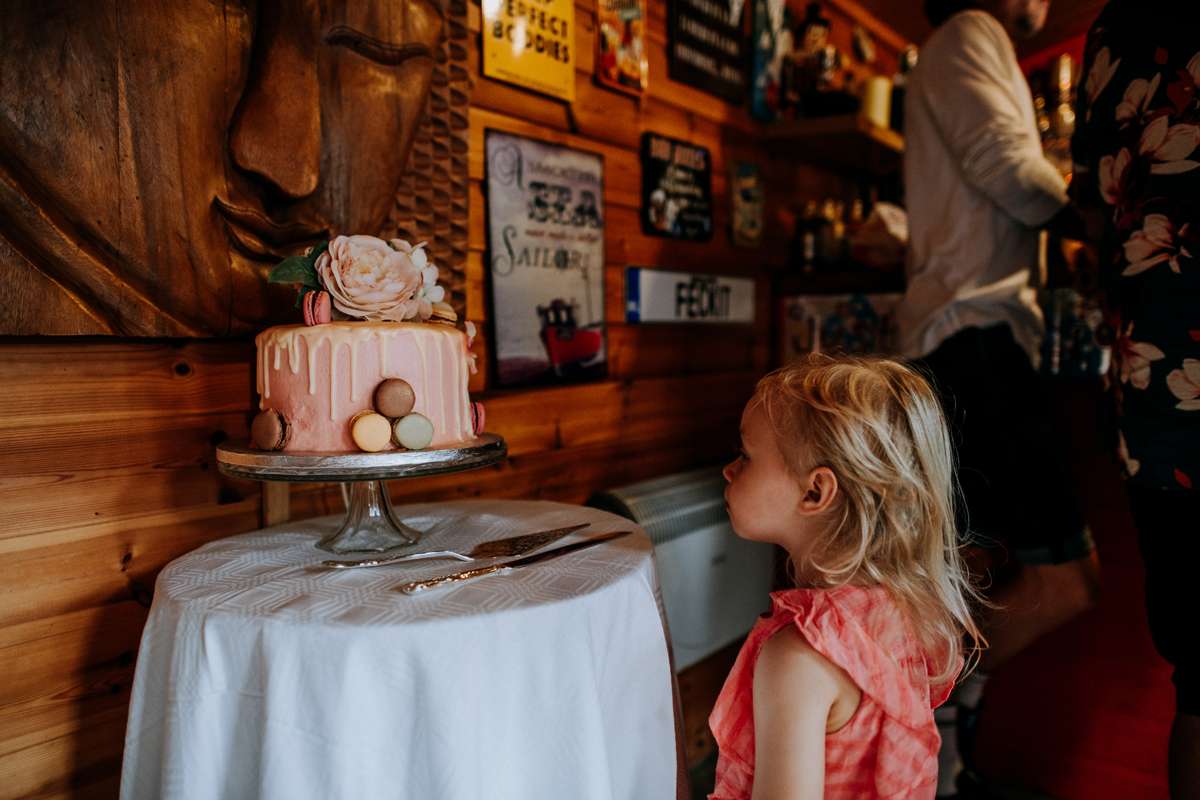 "We wanted our wedding to have a classy, cool bohemian vibe using silvery cool tones and silky textures", Alex continued. "We are super creative beings and wanted to reflect that in to our wedding day to make it as personal as possible. The best part was getting our tattoos and the hardest part was keeping the party a secret from Zara for so long!"