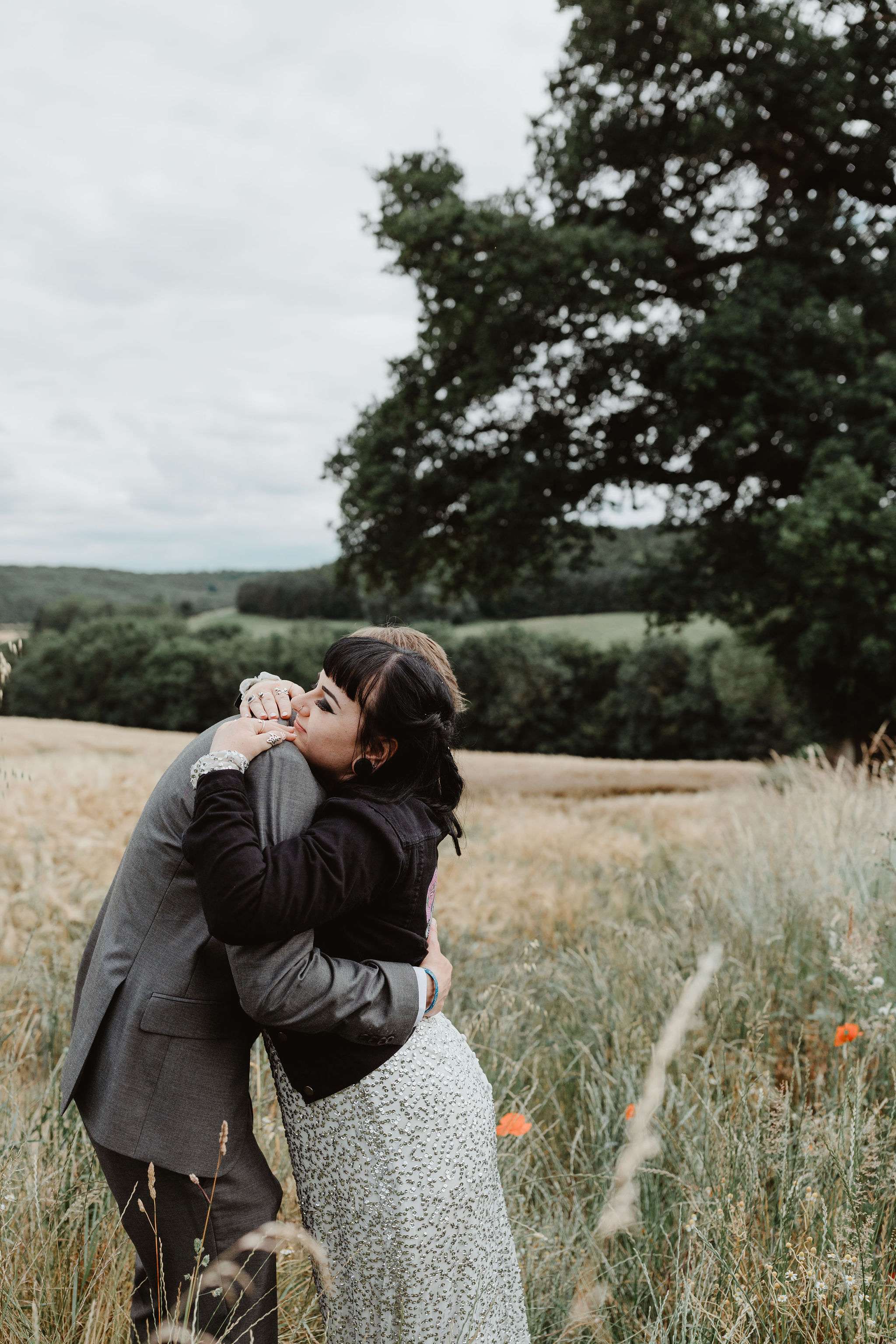 When I designed my wedding dress collection with Little Mistress, the thing I was most excited about was seeing real brides wearing them. So, when this wedding landed in my inbox, I was SO THRILLED to see Vicki looking so damn stunning in the silver sequin Pandora gown!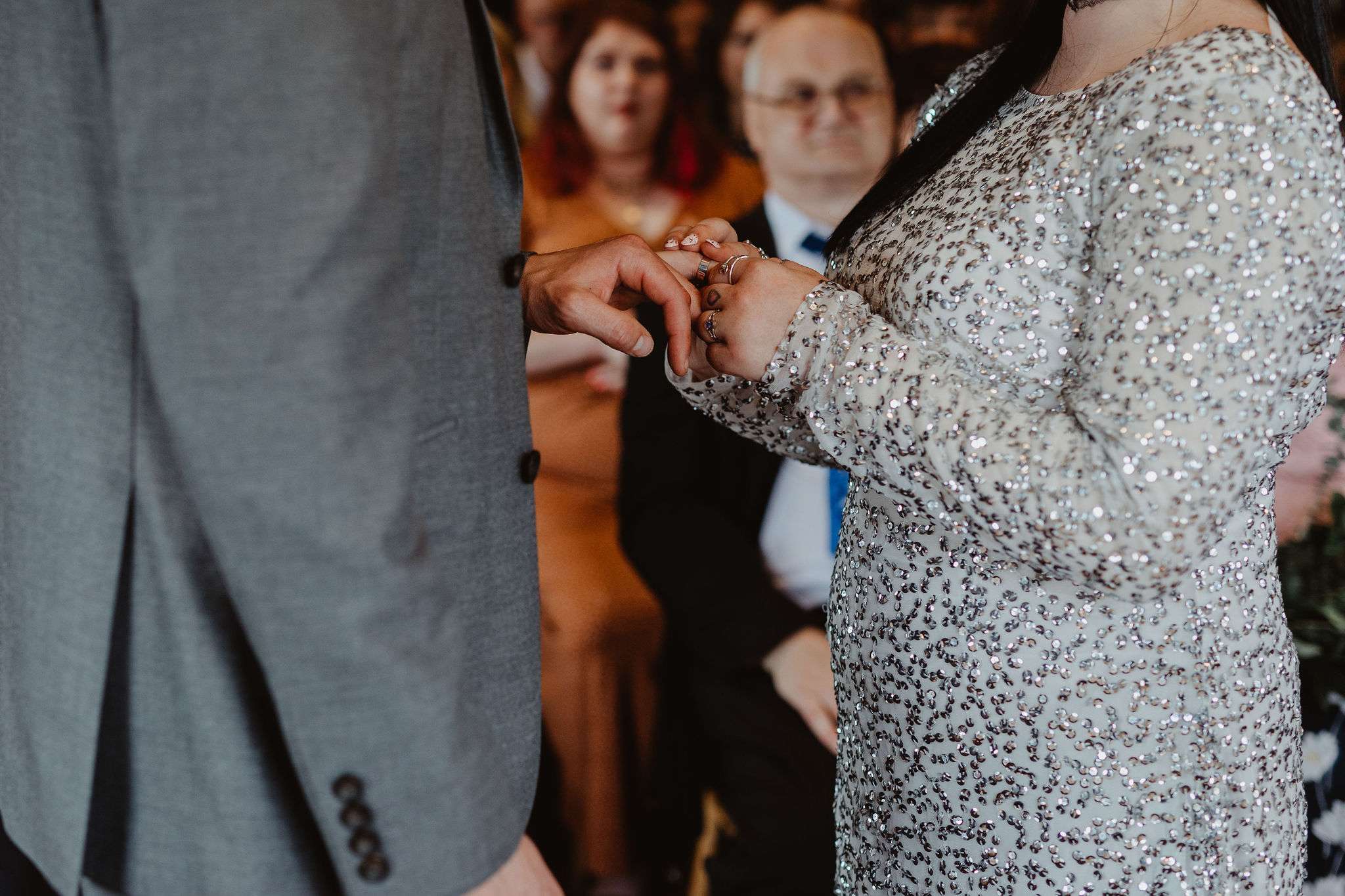 Vicki's most excellent taste in wedding dresses isn't the only thing that makes me love their day though. They really paired everything back (something we're a huge proponent of here at Rock n Roll Bride!) focusing only on the things that meant the most to them both, while ignoring the usual stress and trappings of a traditional wedding. They chose their local pub as the venue, and apart from personalising their signage by using skateboards (a nod to the groom's first love!) adding photos of themselves as bunting, they really didn't bother with many extra props or decorations. All the stationery also was made by the bride herself.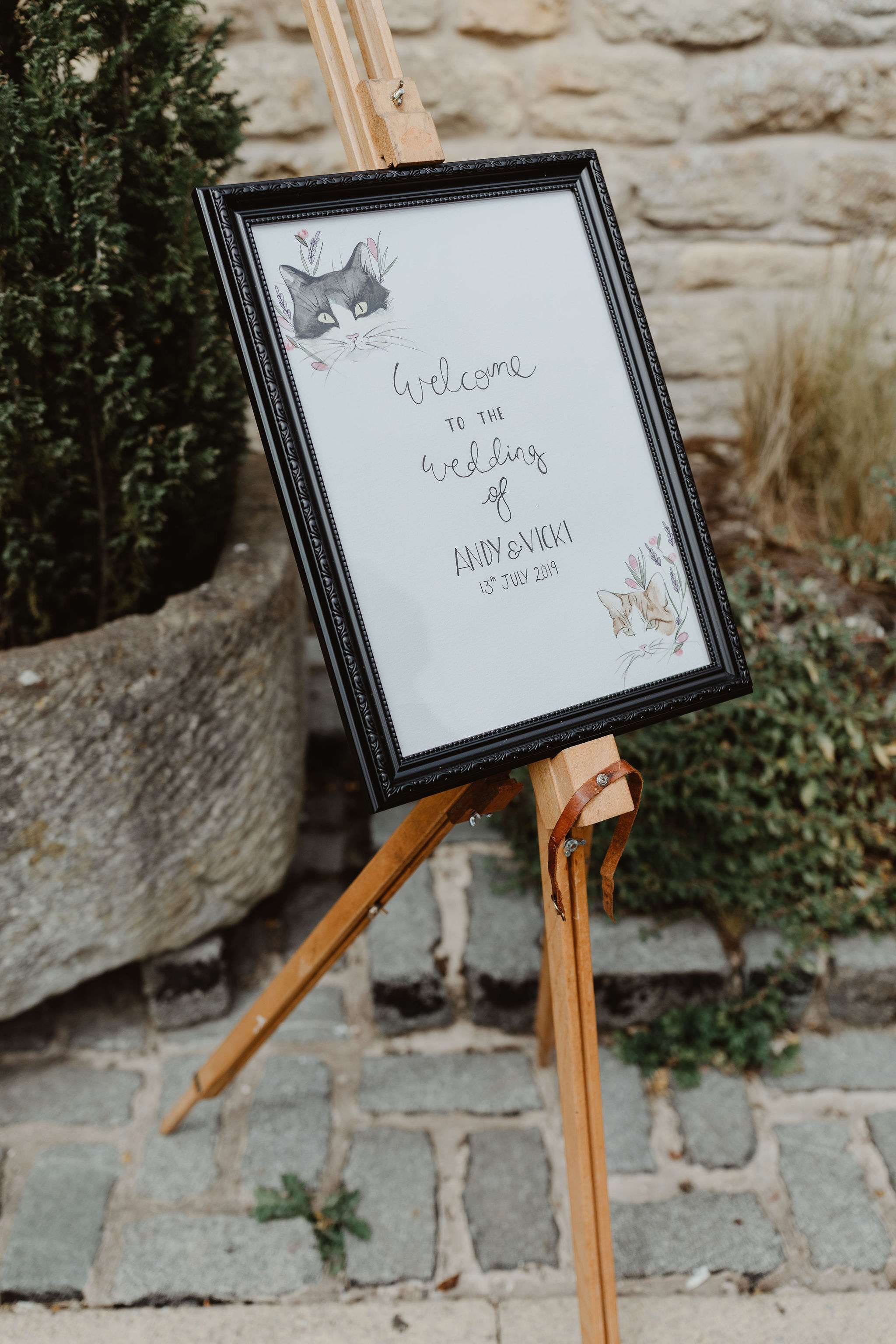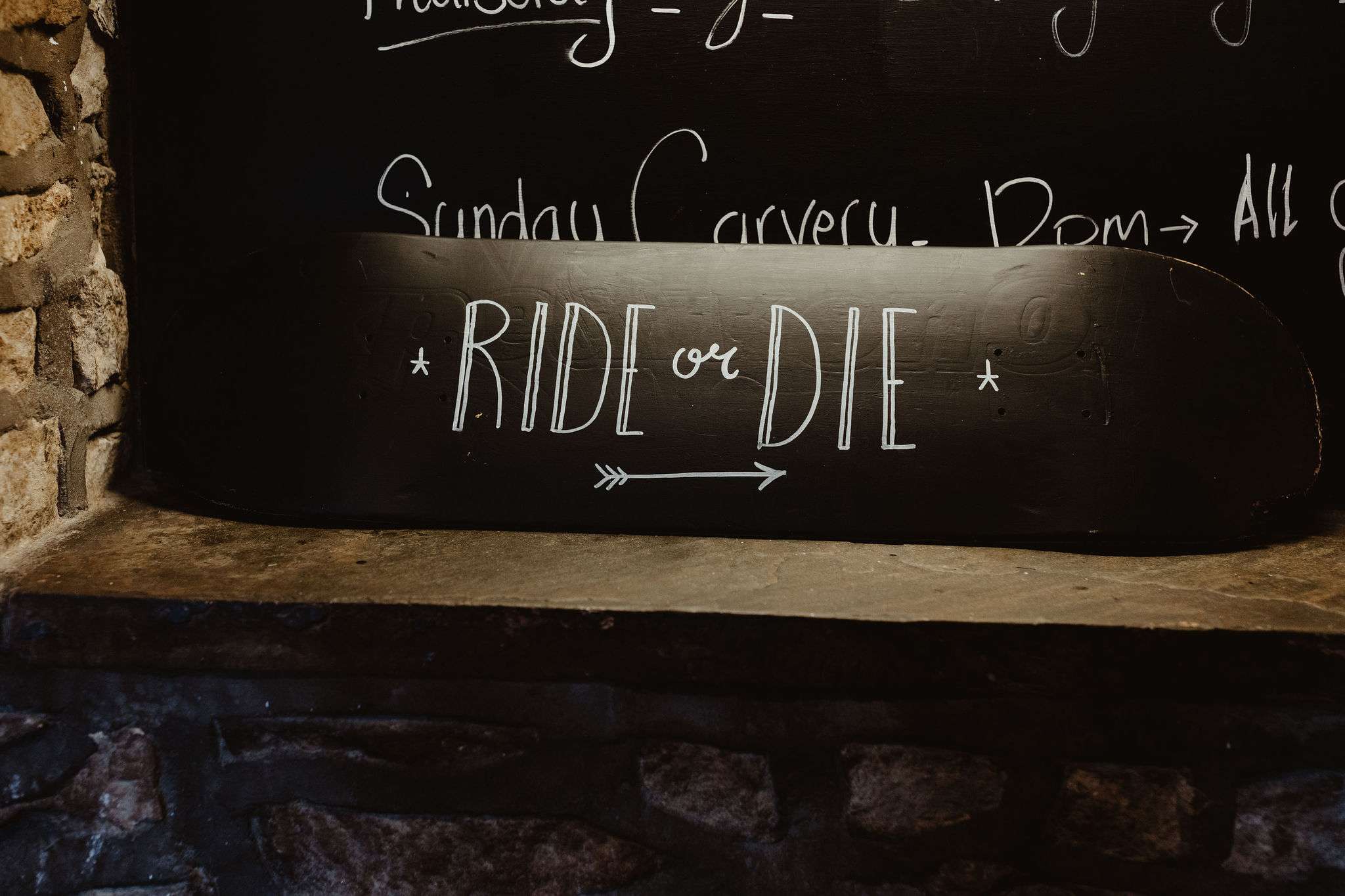 "Our inspiration for our wedding was just us!" Vicki said. "I think what made our wedding unique was how relaxed and informal it was. Because it was in our local, which we spend a lot of time in, we already felt at home and the people who run it. Ben and Zoe are our friends so that really helped take the pressure off. We tried to make sure everyone had a really relaxed day of just eating and drinking. I think we achieved our goal!"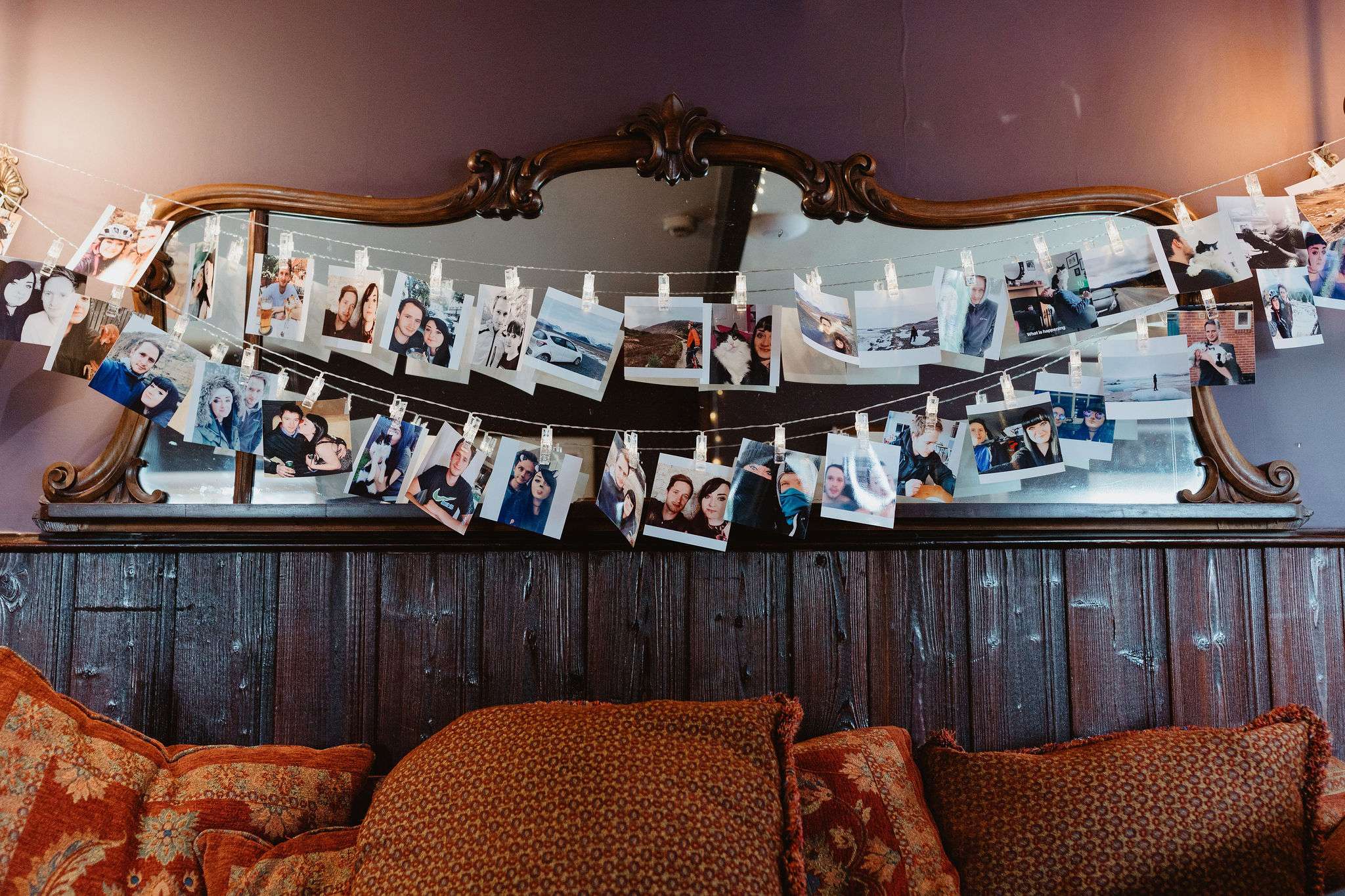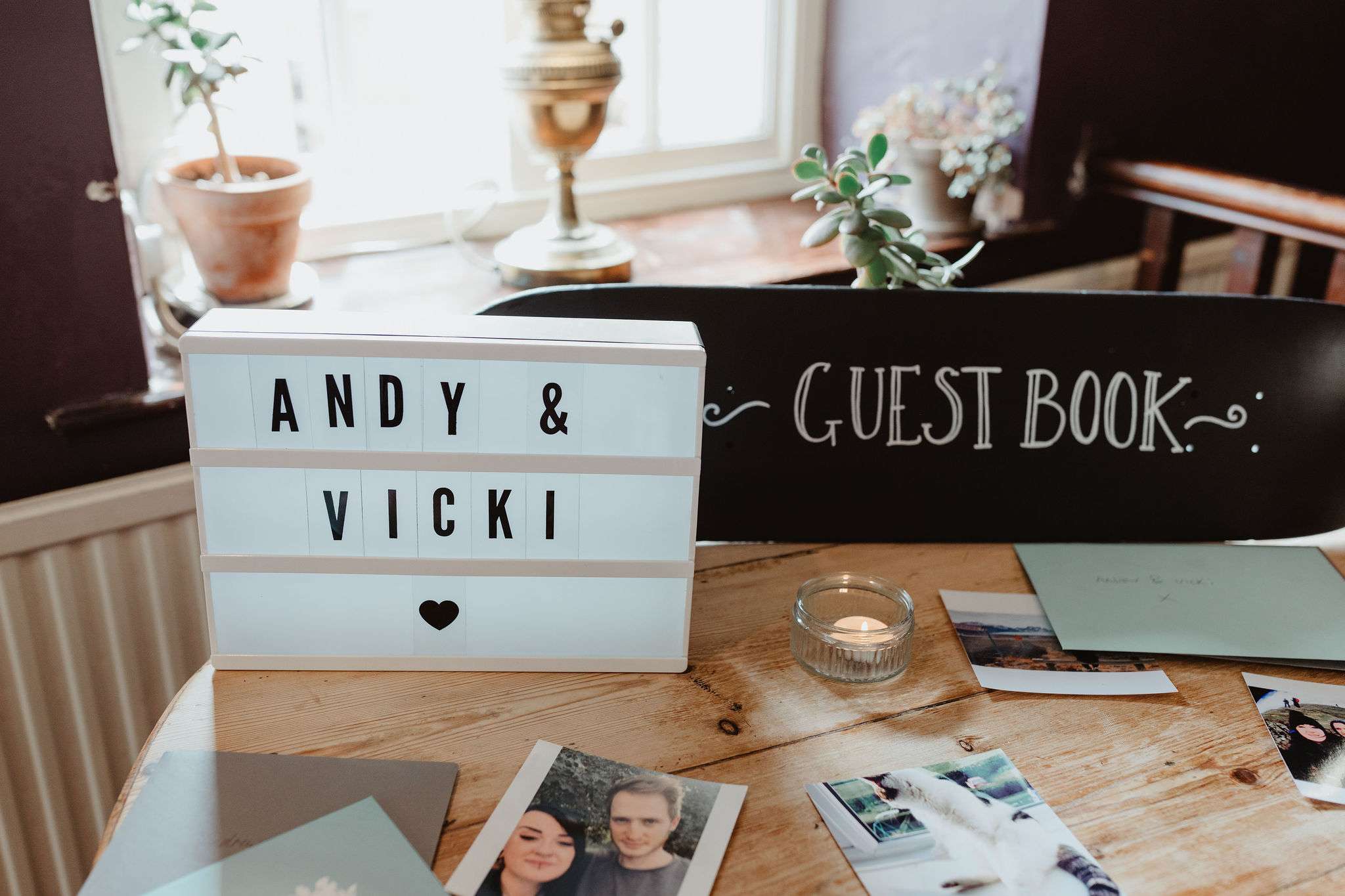 Of their £3000 budget (yes, really!) the venue was the biggest cost, but there was nowhere else in the world they would rather have been married. The bride's outfit was a bargain (newsflash her dress is currently on sale for just £75 now too!!!!) with her customised jacket being painted for her by Not Yours Denim and her hair stars coming from Crown and Glory. Andy wore a suit from Marks & Spencer and they didn't have bridesmaids which saved quite a bit of cash too!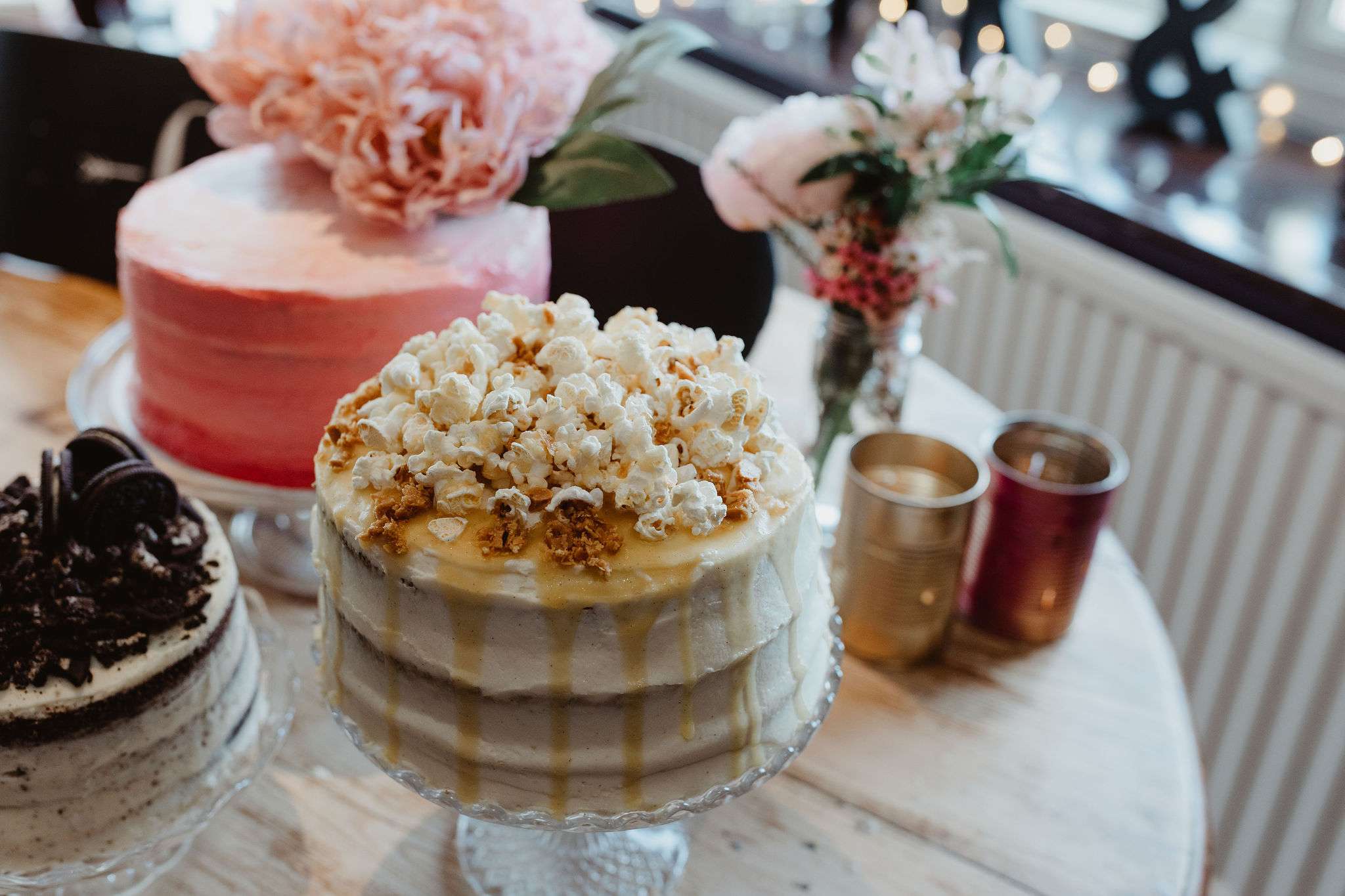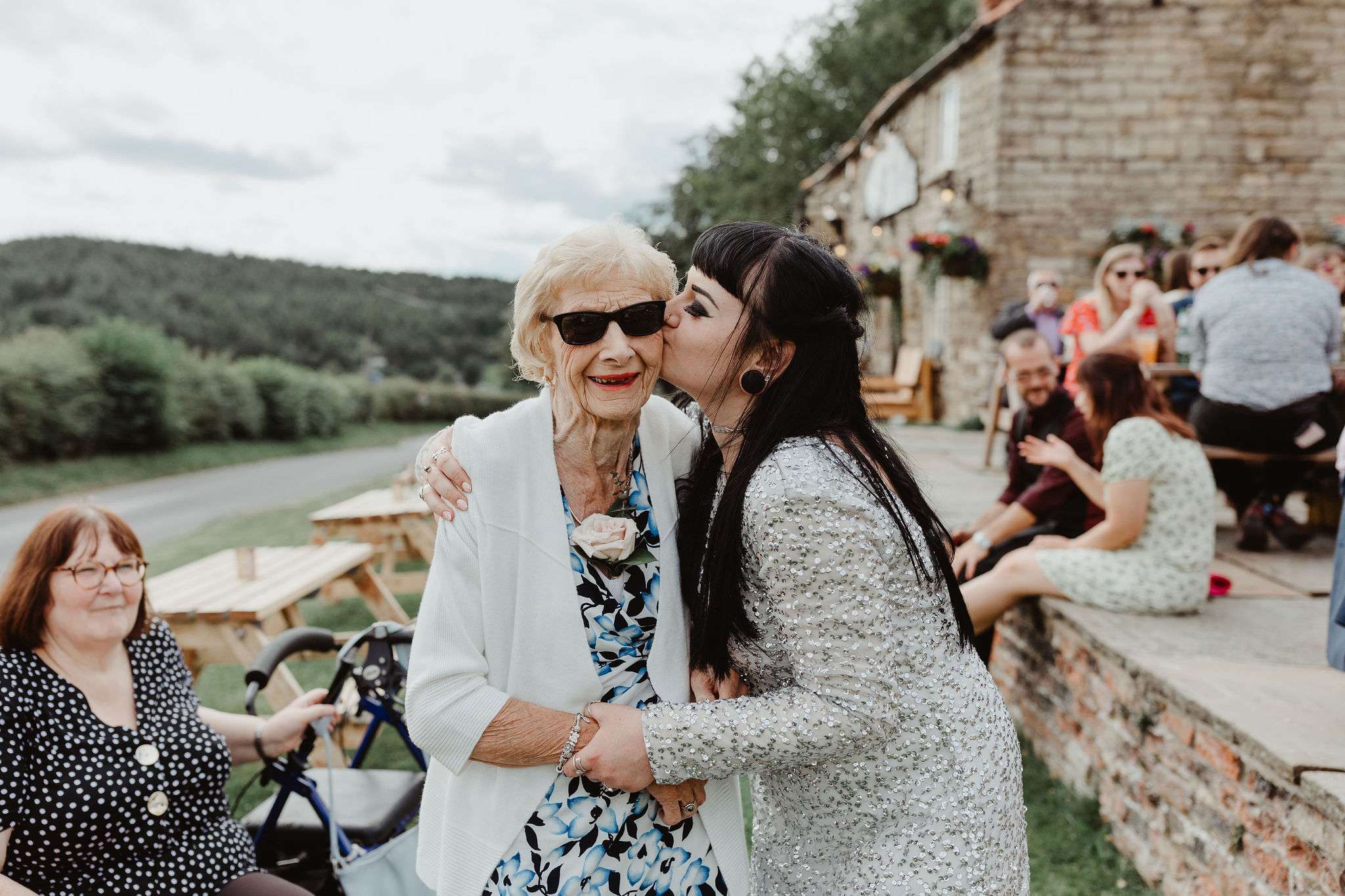 "We tried to save on everything! I don't like waste so most of the things we bought we did so with using them again in mind. My boss made our cakes as a wedding gift and decor was mainly things we'd made or recycled! It was a real DIY wedding."
"I wouldn't change a thing about our wedding. Seriously", Vicki concluded. "The day was more perfect than we could have imagined."