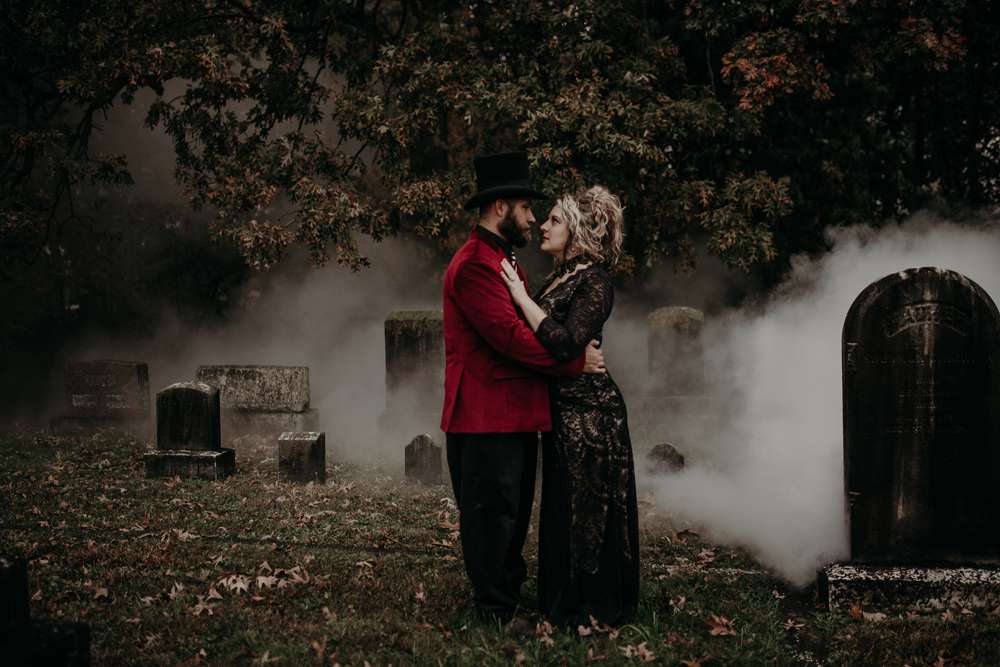 As a long time fan of the works of Edgar Allan Poe, photographer Vicki Moyer of Garnet Dahlia Photography used his work as the inspiration for this bridal shoot with a difference. "We've brought his macabre and visual romanticism to life with a dark and sultry colour palette," she said.
Vicki wanted to create inspiration that completely strays from the idea of what makes a 'normal' wedding; something centred around darkness and passion. The shoot took place in Pennsylvania, USA, with its focal location being the cemetery to really capture the eeriness of the theme.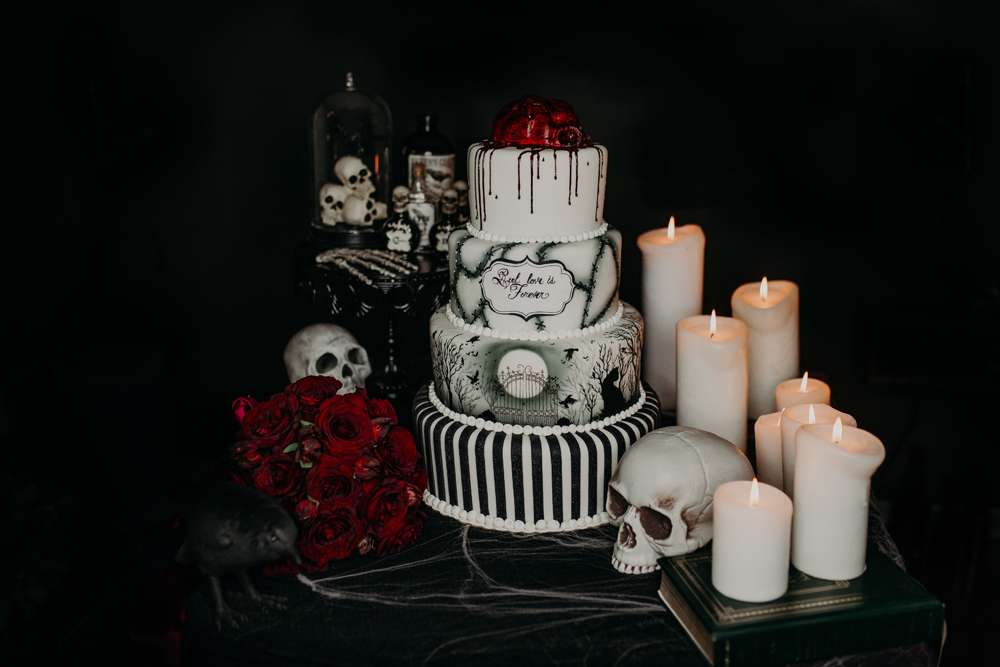 Black feathers with names written in calligraphy for the place settings are a nod to Poe's classic tale The Raven. The monochrome cake by Ciao! Bakery with its cemetery gates, murder of crows, and looming full moon even bring to mind a little Tim Burton element, but the top belongs firmly to Poe with that anatomical 'tell-tale heart' bleeding ominously down the sides. Gothic motifs to the max here.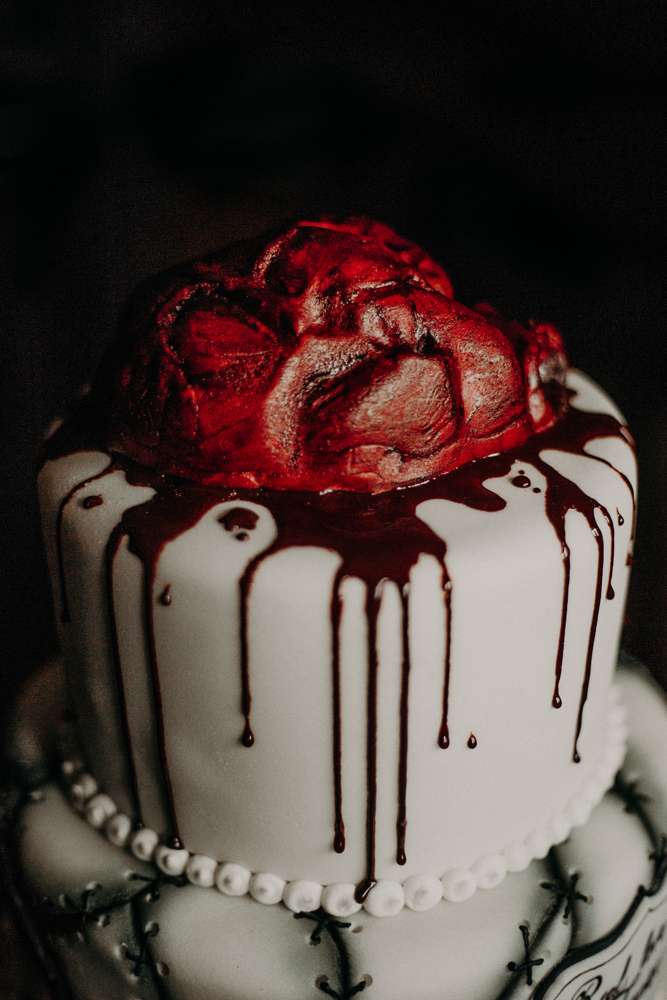 Lancaster Flower Co. created two very different bouquets, each with the right amount of drama to do the theme justice. We have a bunch of deep red roses, which almost blend in with the claret coloured suit, making me think of Halloween blood, and another lighter coloured arrangement that complements the skull prop and also glows out against that incredible lacy black dress.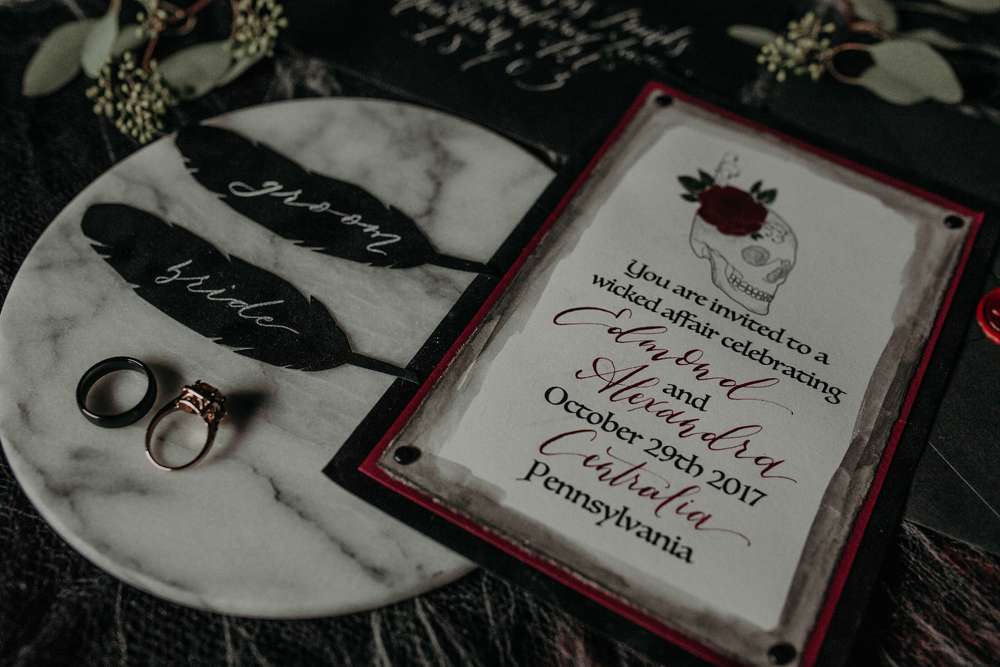 Flourish and Grace Calligraphy created the stationery, which continued the monochrome and deep red blood touches from the flowers and cake, adorned with the playful phrase, 'you are invited to a wicked affair…'.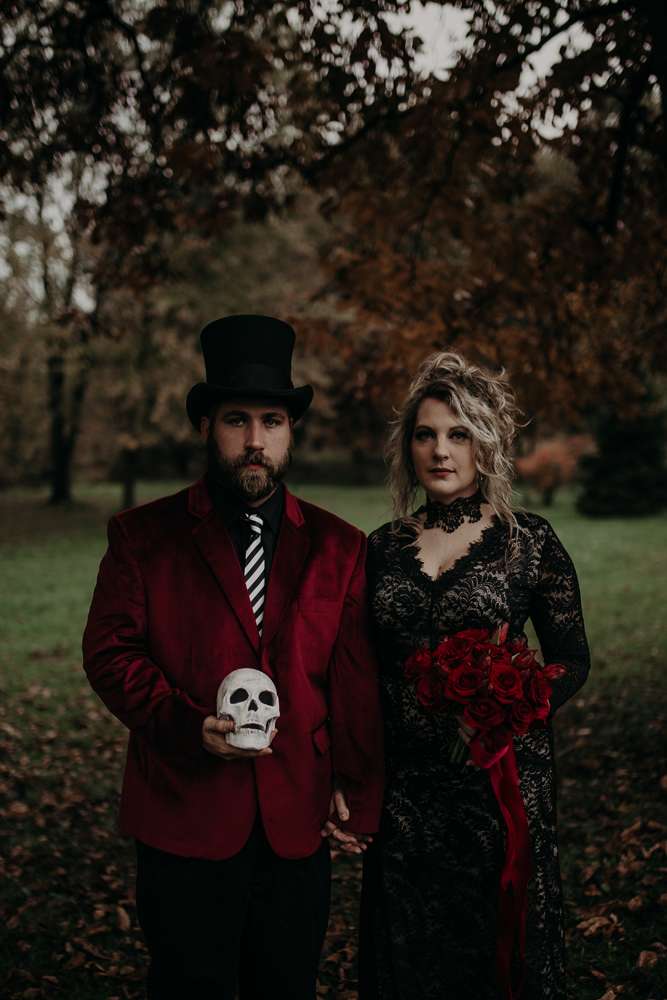 Vicki concluded that, "A wedding can be built around a simple idea and doesn't have to be kitsch and silly. It can be romantic and dark and inspired by something you love for such a monumental day in your life. It is OK to be weird, in fact it's encouraged!"