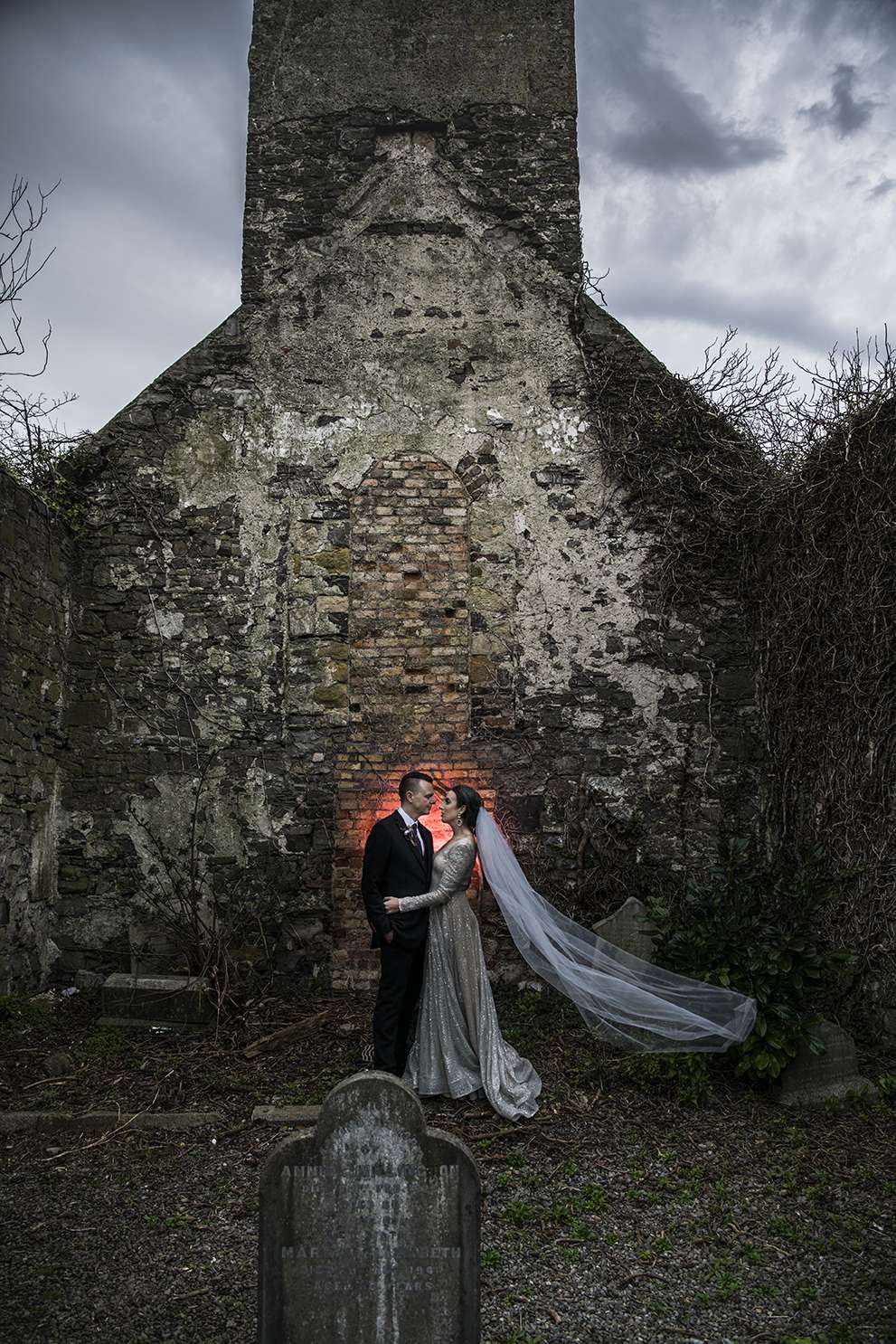 The main inspiration behind Alan and Laura's wedding was something that they both hold dear; their two beloved cats! Laura also has a thing about skulls, so they needed to feature heavily in the day too. "In fact, I always wanted our wedding to have a bit of a gothic vibe," said Laura, "so when we found our venue we were over the moon!"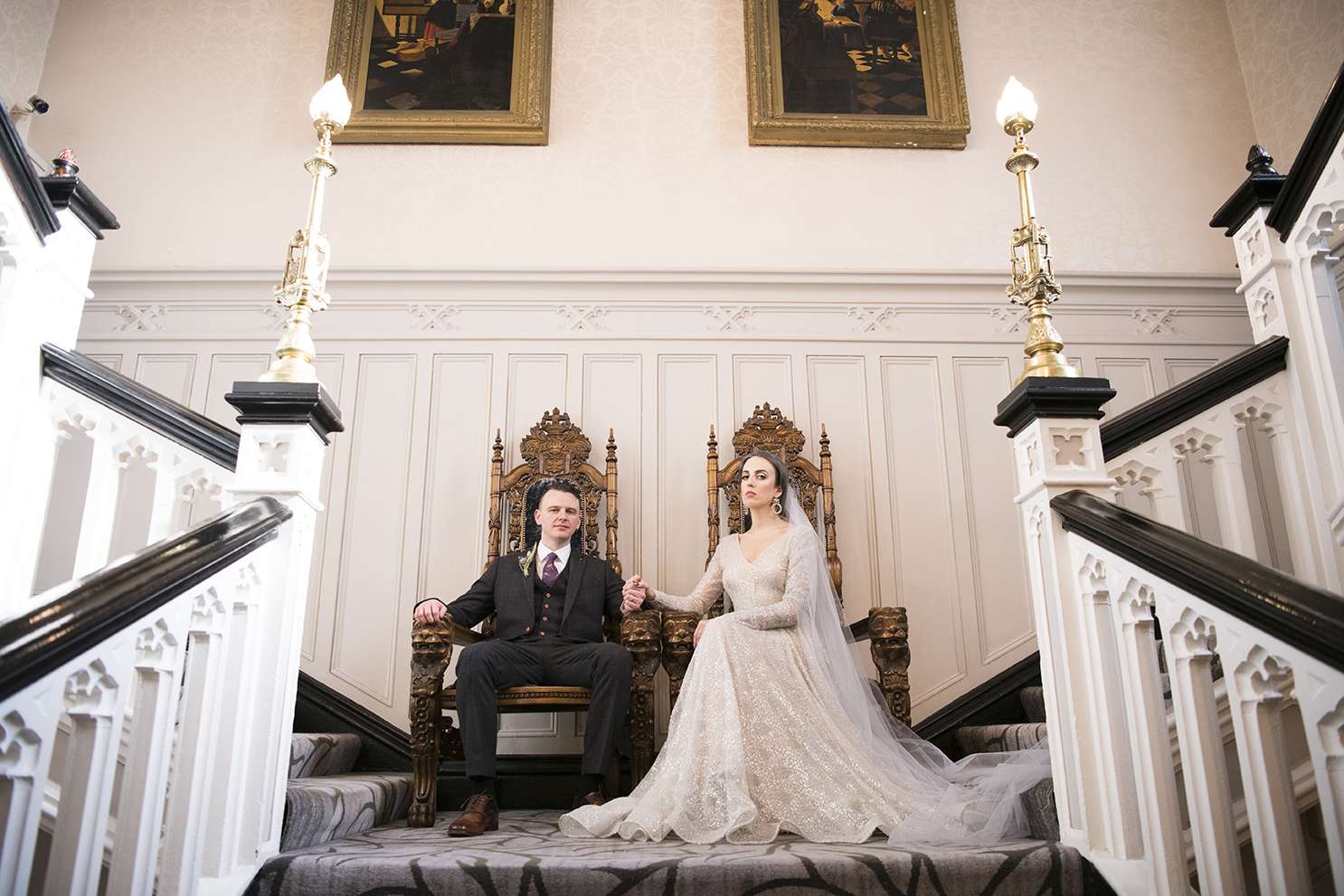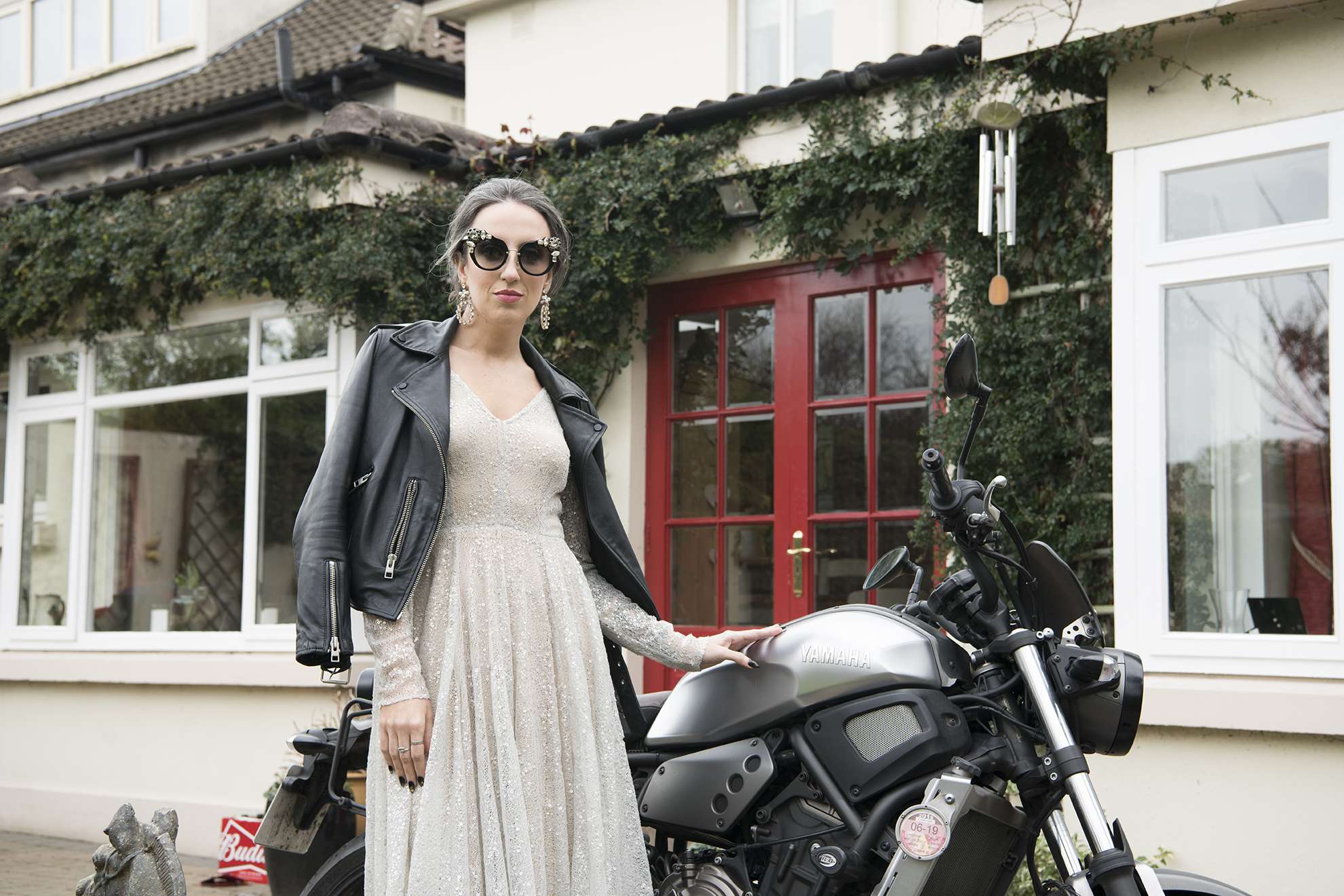 They celebrated their wedding at Clontarf Castle, Dublin in February 2019, with a budget of £15,000. Their day actually ended up being more traditional than the couple anticipated, but not because they felt obliged to follow conventions – because they wanted to!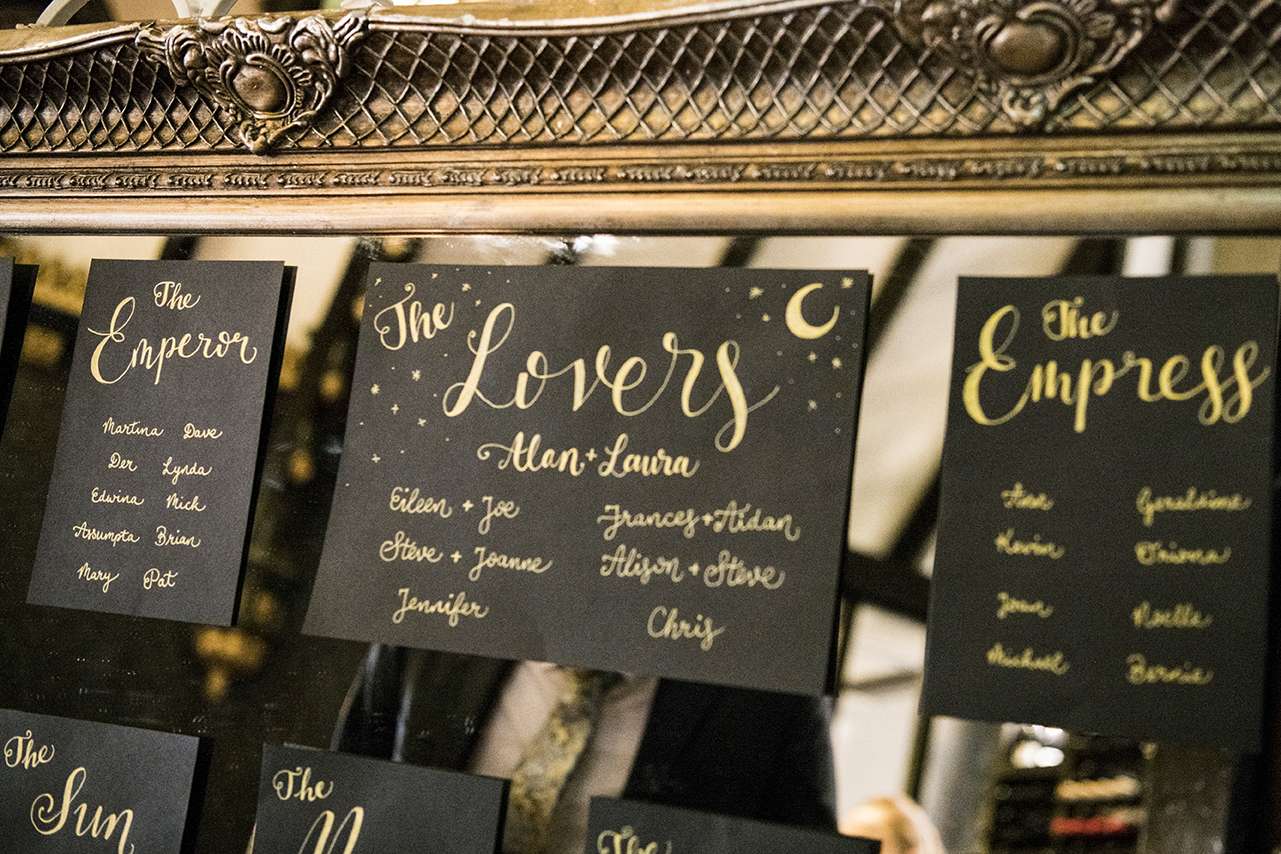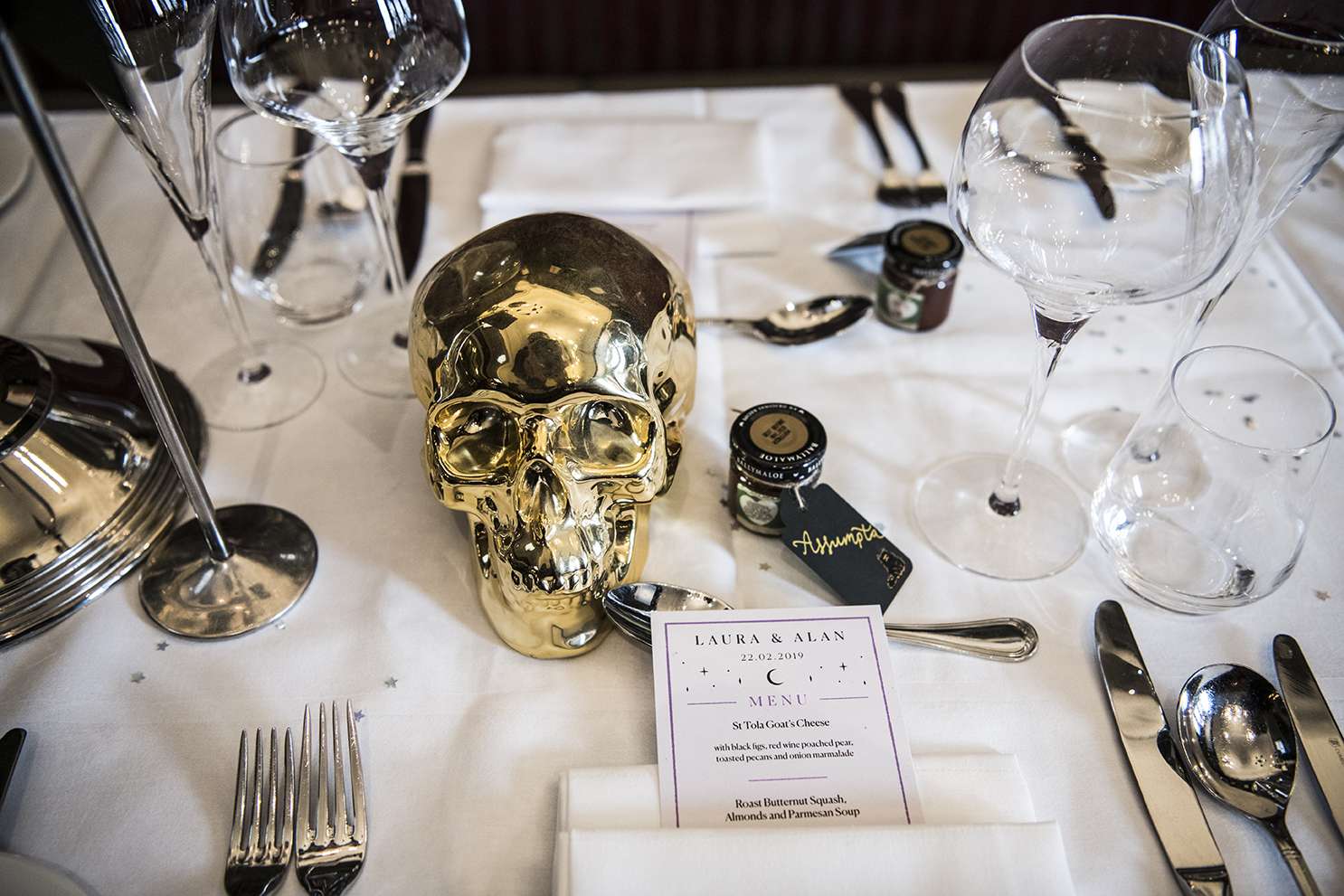 They had their legal ceremony two days before in the local registry office with just their two best friends present. On the wedding day, their ceremony was then officiated by a good friend, and they kept it short and sweet – including a handfasting and a ring warming.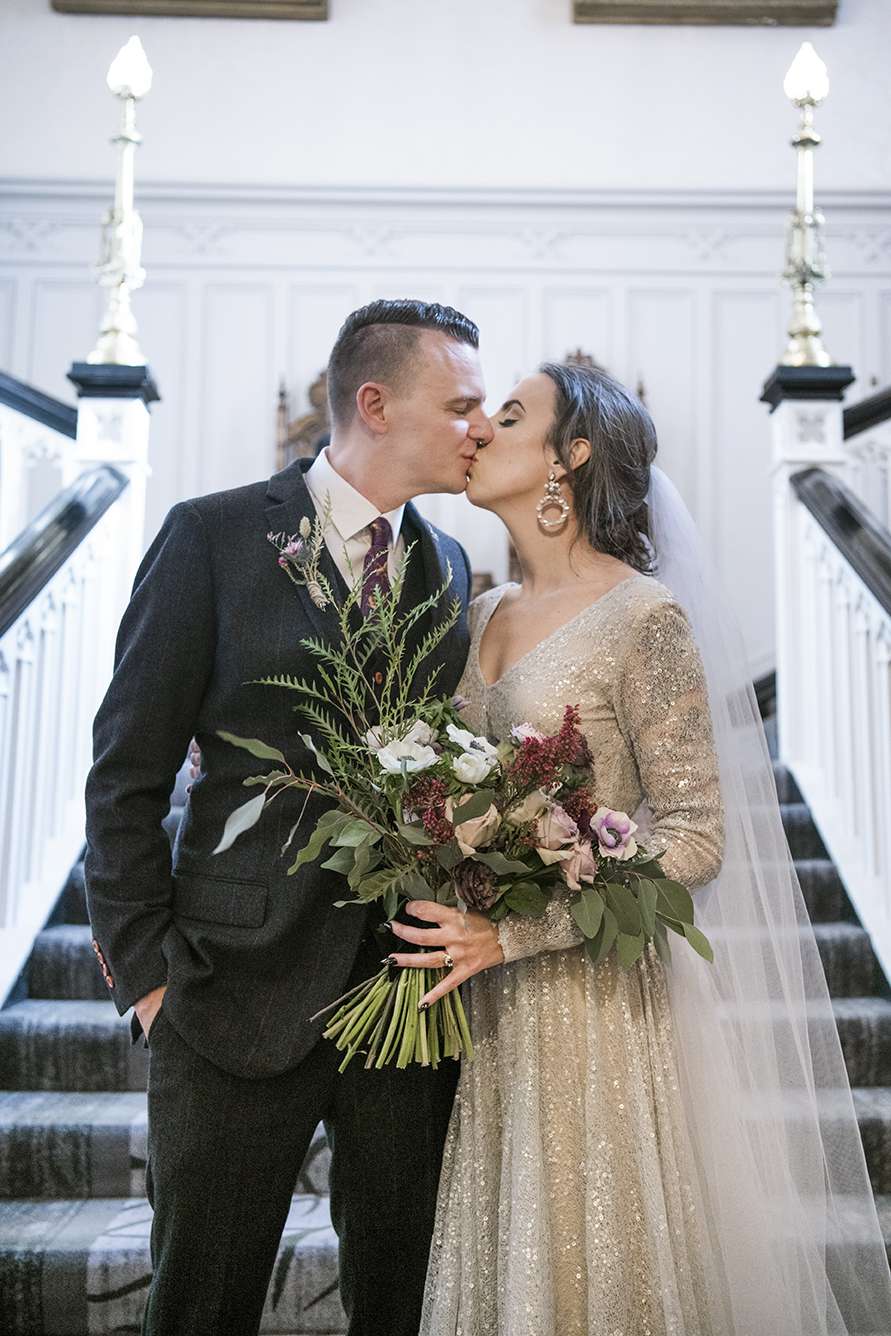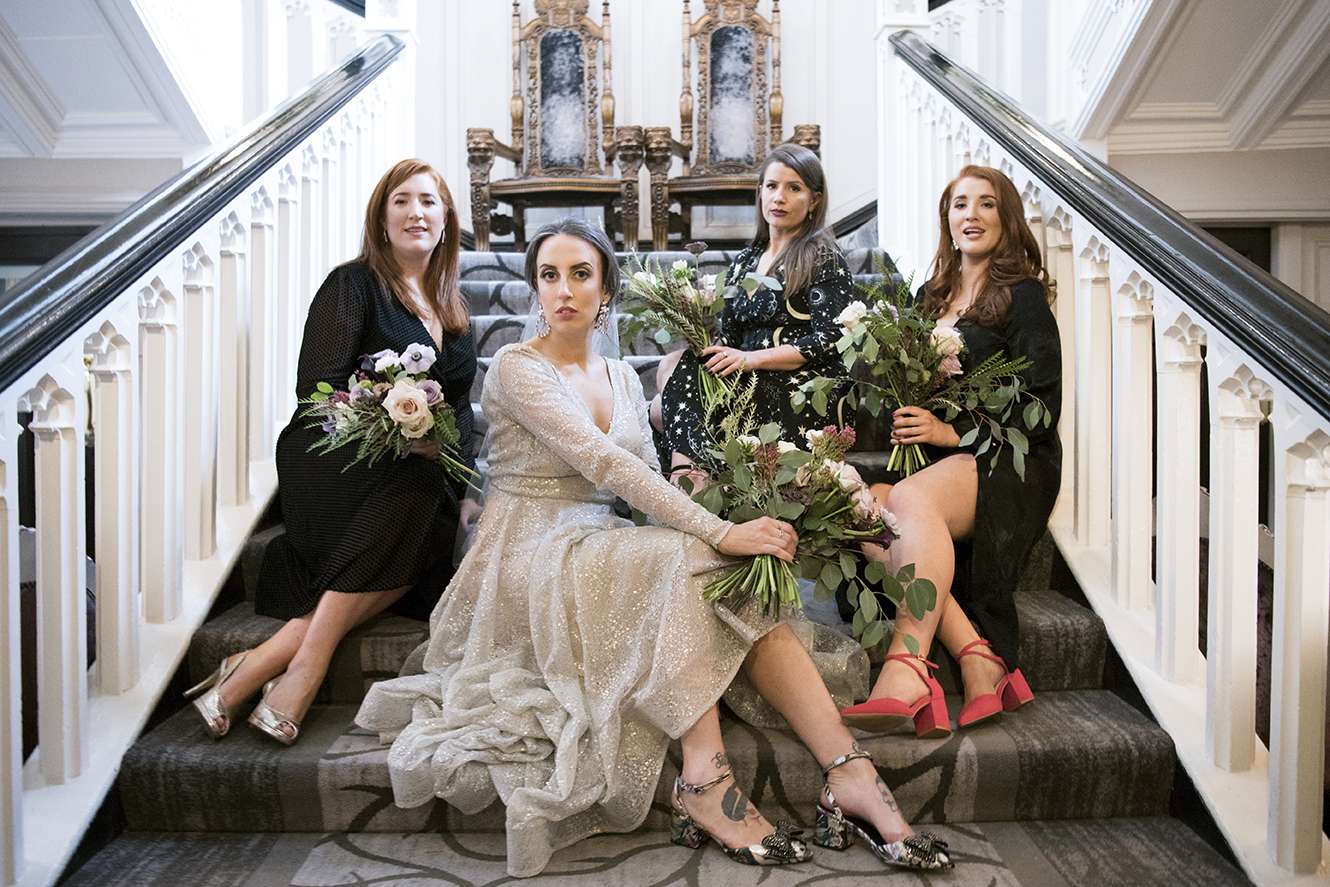 The biggest expense for Alan and Laura was their venue – but it was a great deal for them, as nearly everything was included, and it needed little in the way of decor! It already included black velvet chairs and candelabras which suited their gothic glam vibe perfectly.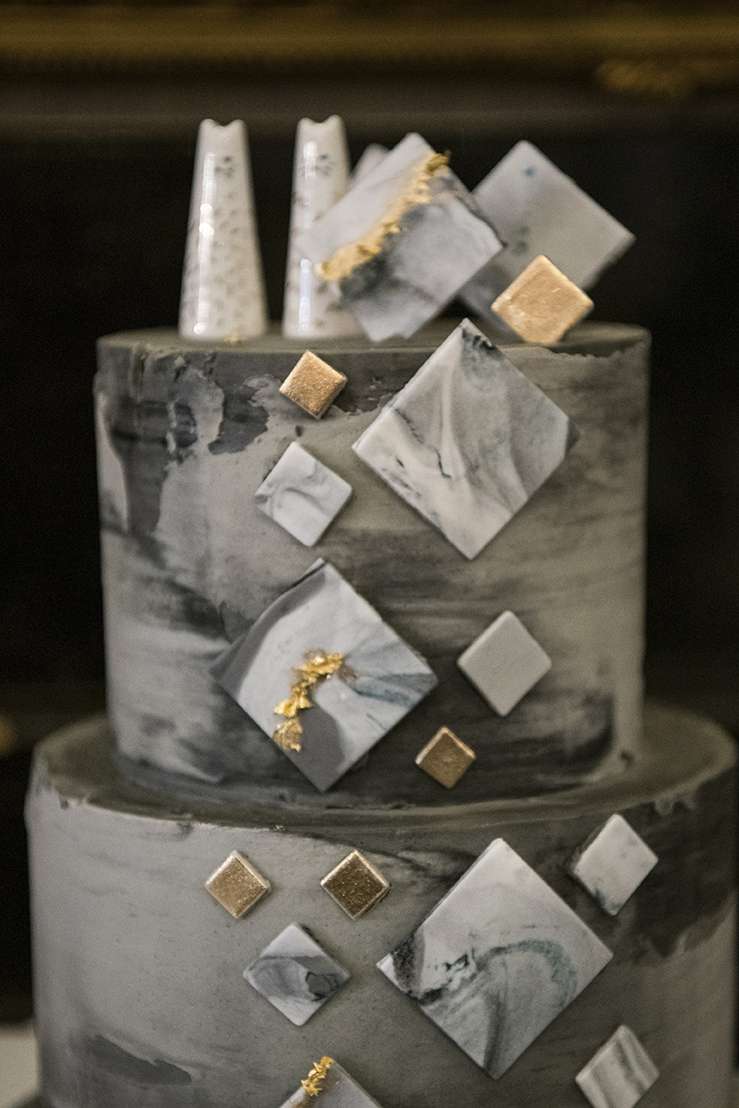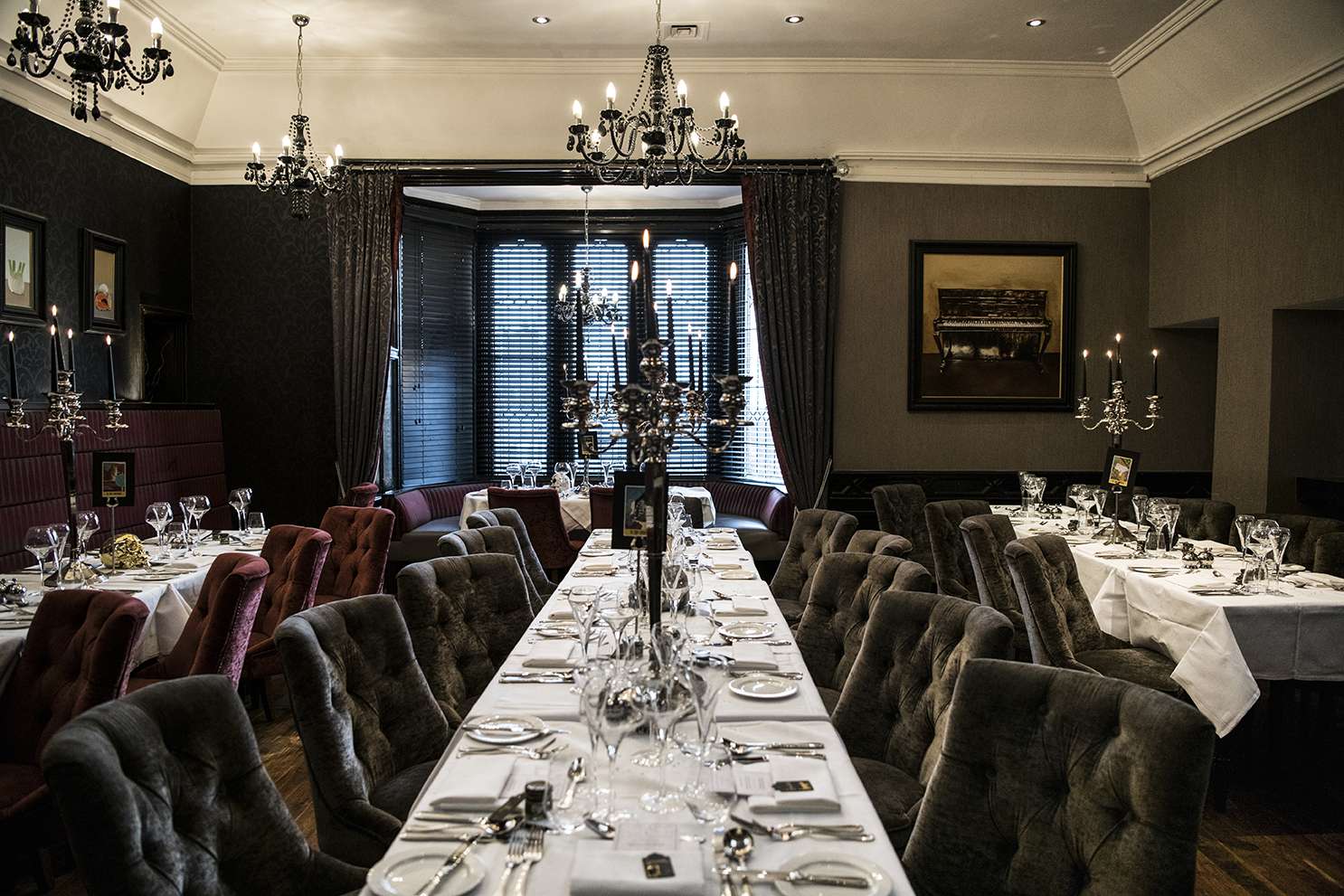 Laura practiced her calligraphy skills for the table plan and name cards, and they used their personal skull collection for centrepieces – topping up their stash with a dash round TK Maxx at Halloween for more spooky decor! The pièce de résistance was stumbling upon a set of perfect cat-themed Tarot cards to use as table names.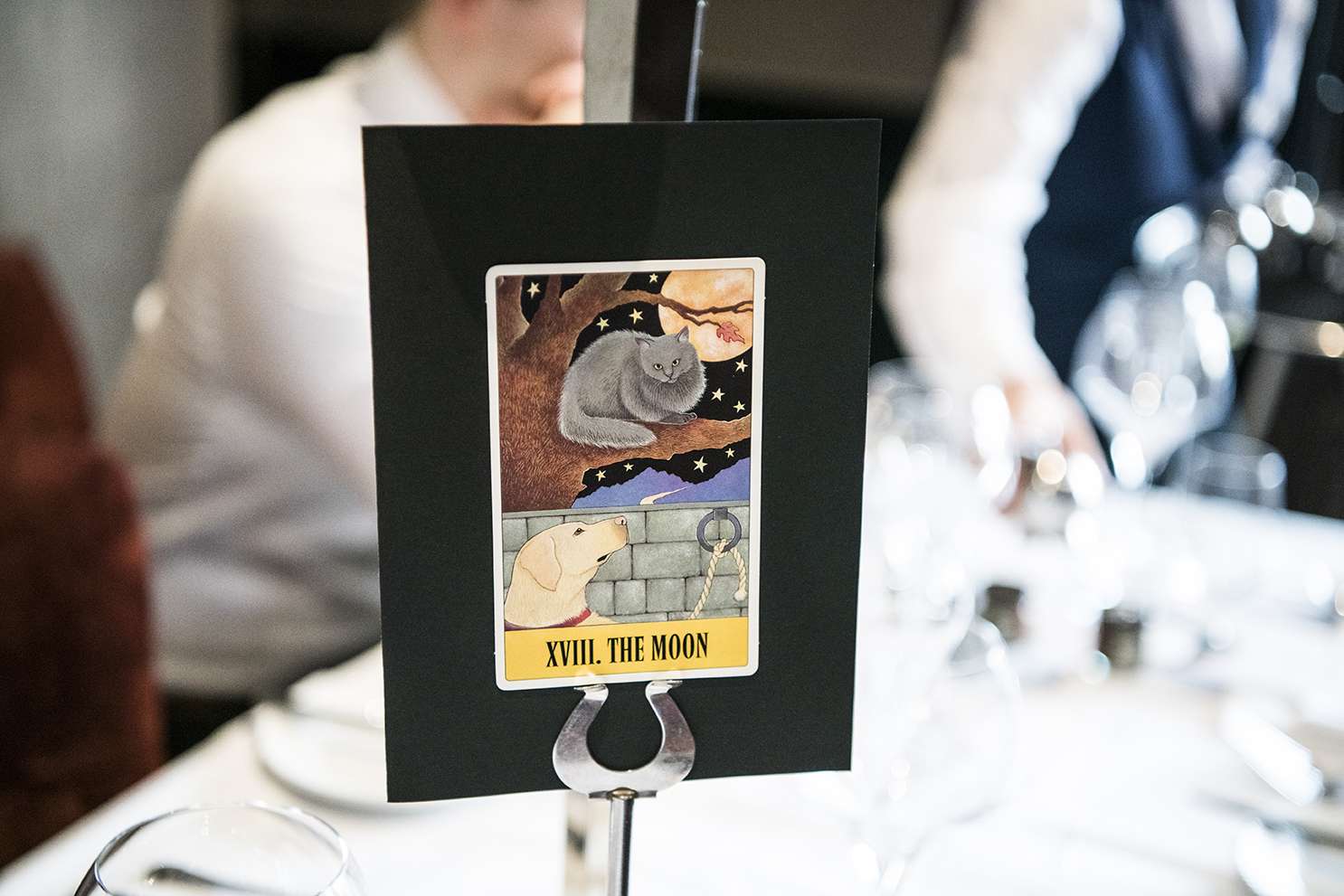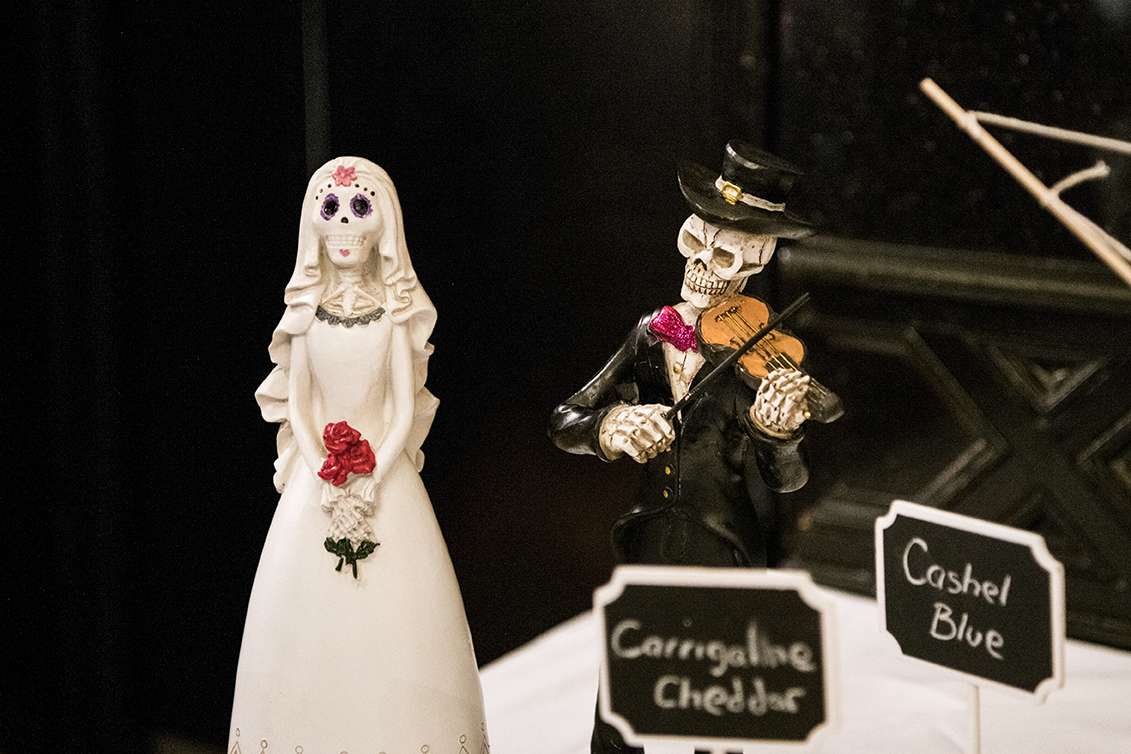 "Although we ended up with a day a lot more traditional than we anticipated, everybody still had an opinion." said Laura. "You need to be able to have conviction in your choices, and stick to your guns when people tell you what you 'can' and 'can't' do! That being said – pick your battles with your parents. Try to remember that this is a day that they've probably been thinking of for you since before you were born; while of course they should support you in your decisions, a little give and take on either side is not going to ruin your whole day!"