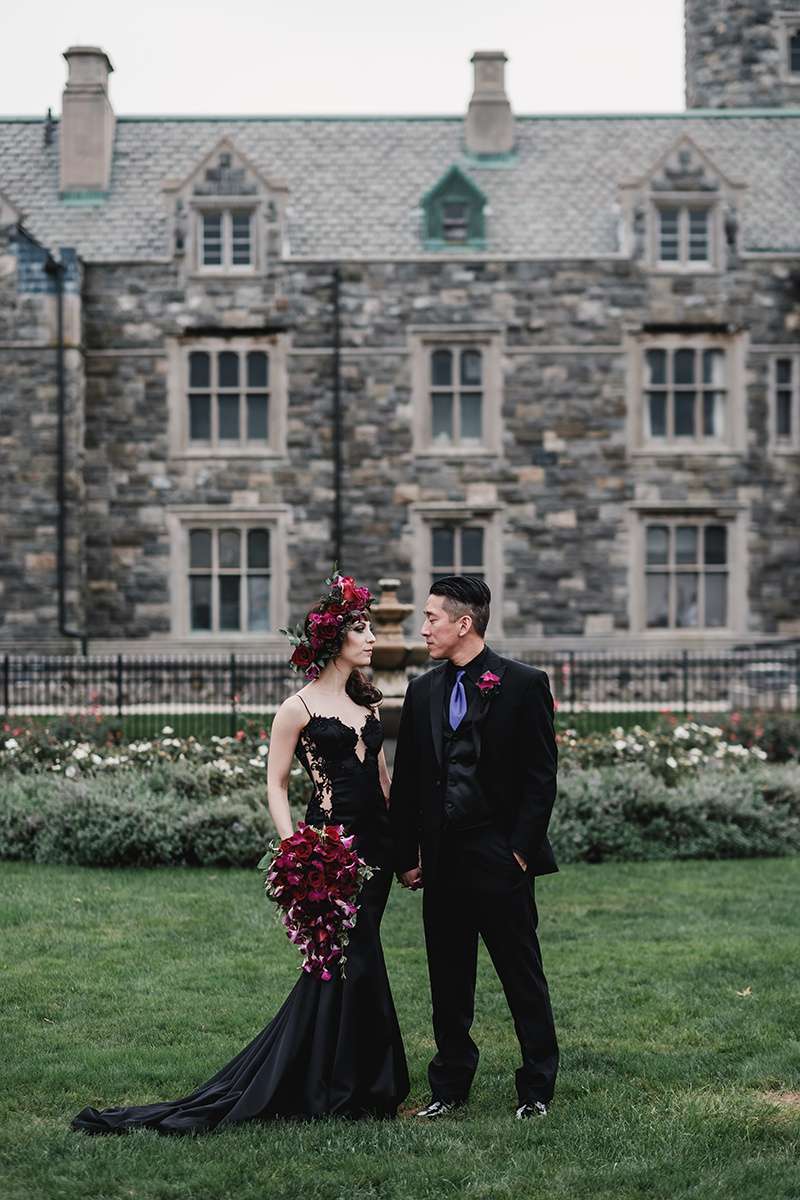 Bunny and Michael's elegant castle wedding is an absolute STUNNER. Their big day was gothic whilst still being glamorous, grungy yet gorgeous, and dark without being dull. These scenes look like they've been lifted straight out of a fantasy world (not that we're complaining, in the slightest!)
Even though it looks like it could be nestled in mysterious Transylvania, their venue was the glorious Hempstead House in New York. Bunny explains that both her and Michael "fell in love really hard with this venue, so there was no doubt [we] were ready to do what it took to have it." And we can totally see why – those airy feature windows and intricate corners inside, with that incredible walled ceremony garden and it's expanses of candyfloss coloured sky beyond.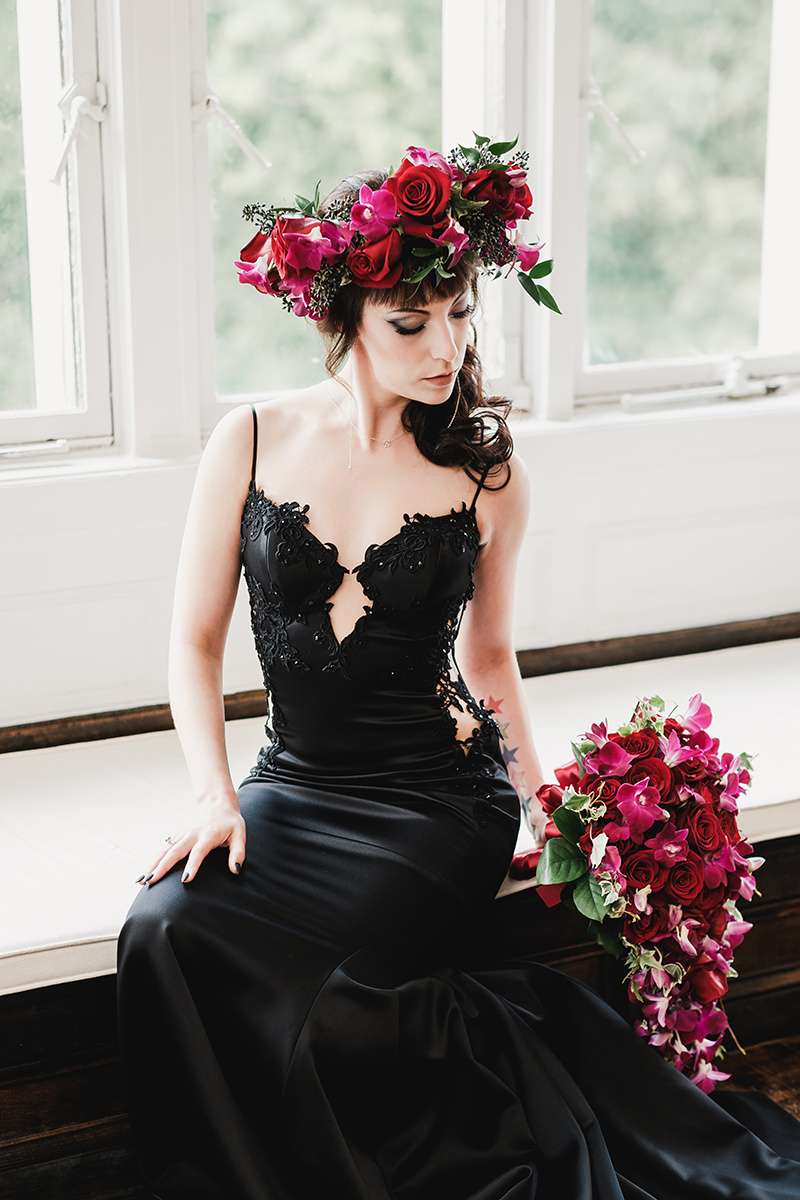 It's all too easy for venues to give loads on the outside but have been forgotten about on the inside, but all these gorgeous portraits captured by Mike Zawadzki Photography and Tara Tomlinson Photography prove this is the cream of the castle crop, full of nooks and crannies and ever-changing shafts of light that keep throwing up more never-seen-before magic.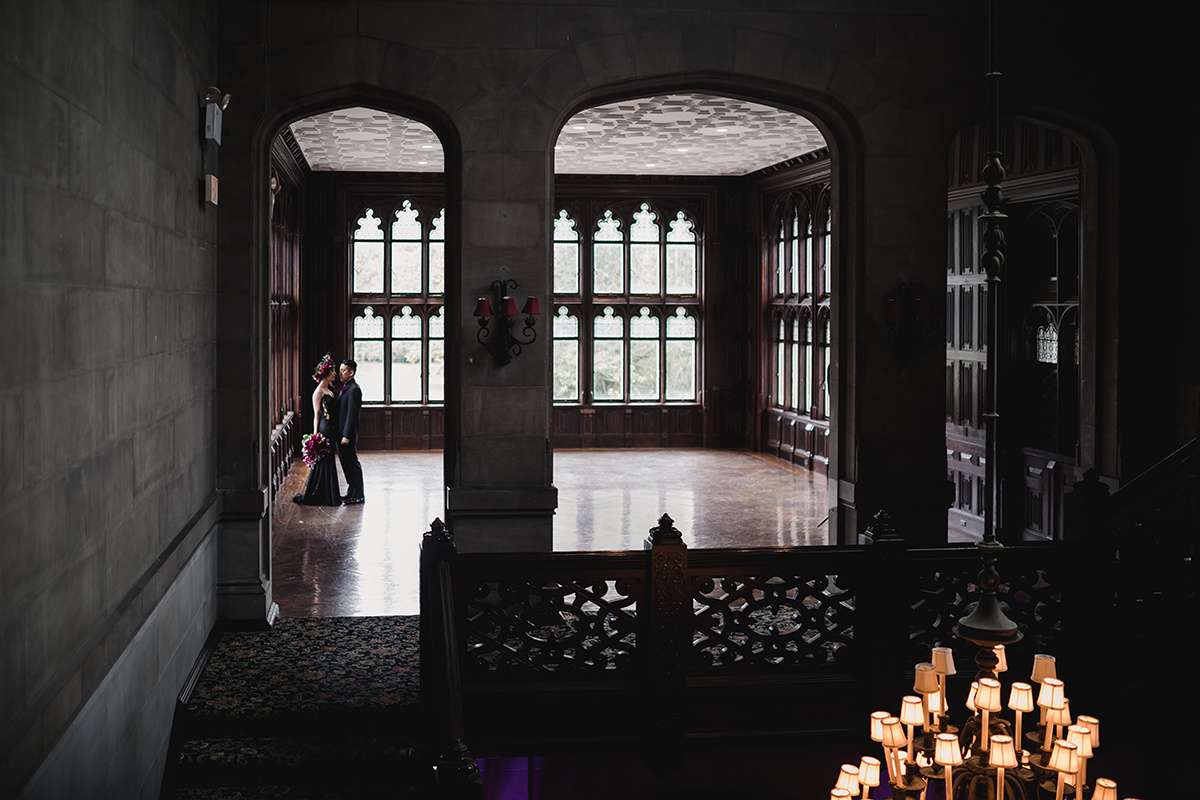 It showcases Bunny and Michael's effortlessly cool personal aesthetic as a couple, which Bunny says was the inspiration for the wedding, calling it "High fashion couture with a gothic fantasy twist. I couldn't see my wedding taking place at a typical venue. I wanted something that was true to what we both liked."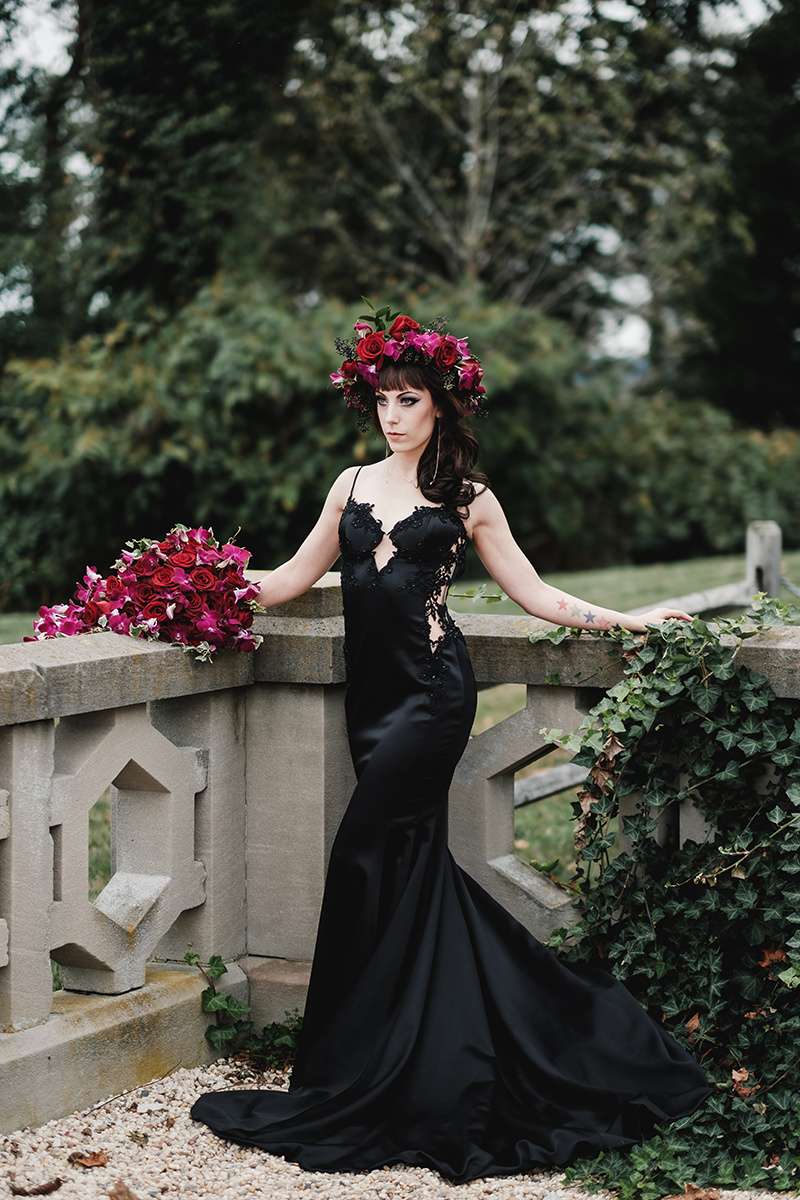 It was the same with Bunny's sheer-backed figure-hugging black wedding dress, by Galia Lahav, "I've seen maybe a handful of other brides wear black, but I wear black everyday and couldn't see myself getting married in any other colour! When an opportunity presented itself to save some money on it, it was kind of a now or never situation – I don't regret it one bit.'" The venue and her dress were the two biggest expenses – but TOTALLY worth it! Arcadia Floral Co's dark and delightful flower headpiece also brought serious regal vibes to the look in a delicious colour palette, finished with SimpleAndLayered jewellery.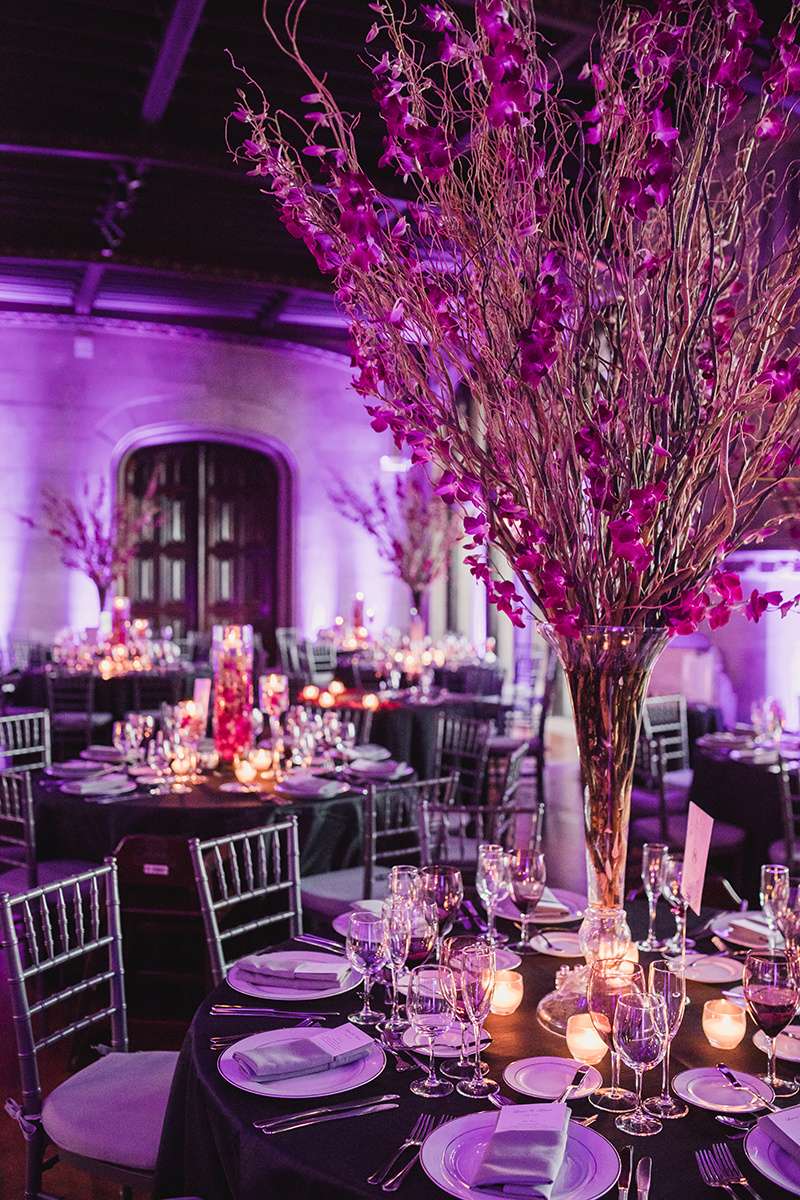 To keep those fantasy elements alive (Bunny and Michael met at a pop/geek culture convention in 2003) they picked a song from Game of Thrones for the party to walk down the aisle to, and then another one for Bunny to walk down to. "I wanted a dramatic entrance and I think I achieved it", she said. "Everyone kept telling me their jaws hit the floor! We kept things simple after that though, as we wrote our own vows and I wrote the ceremony script. I wanted to keep things light-hearted and easy with a little bit of humour." Bunny also did all the save the dates and wedding invites herself, as a graphic designer by trade.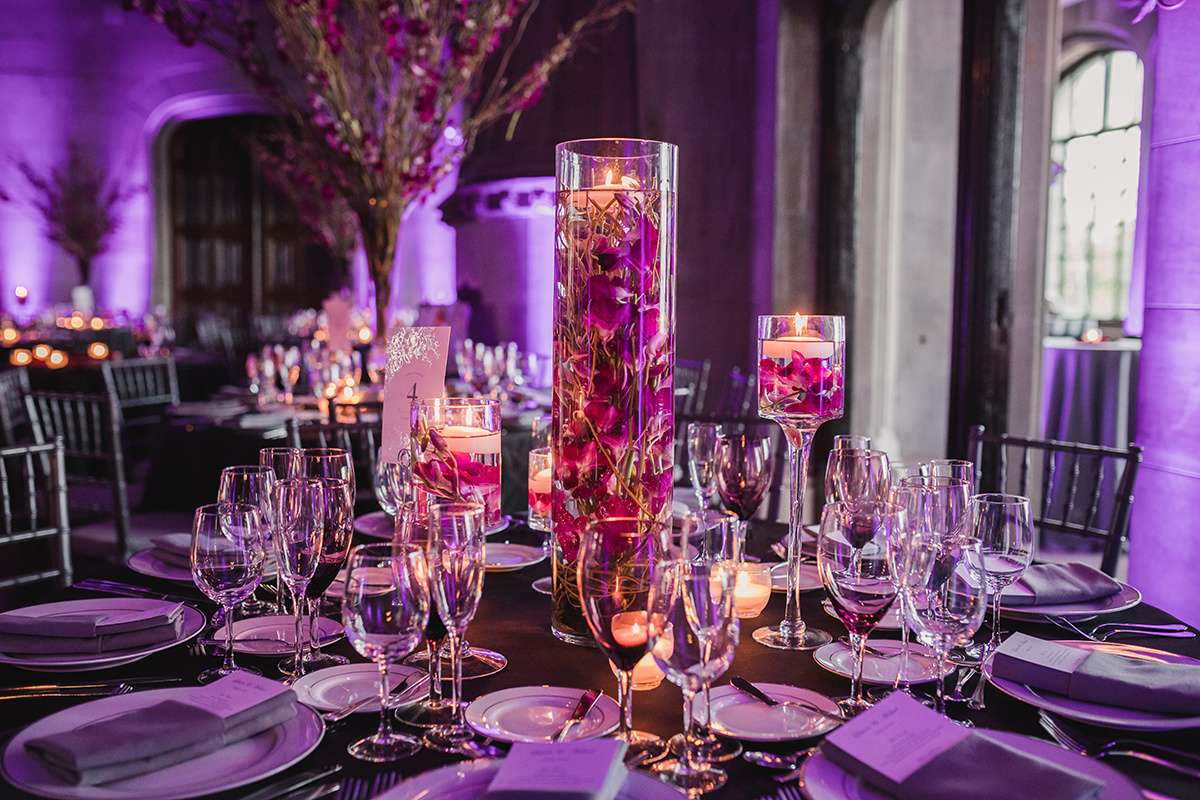 "Seeing it all come together was the best thing about planning the wedding because I won't lie, it was very stressful!" she concluded. "Being with all of my friends and family at once will always be my favourite part of the day. There was so much more love in the room because of that."
And we have SO much love for the photos of your day here at Rock n Roll Bride, guys!