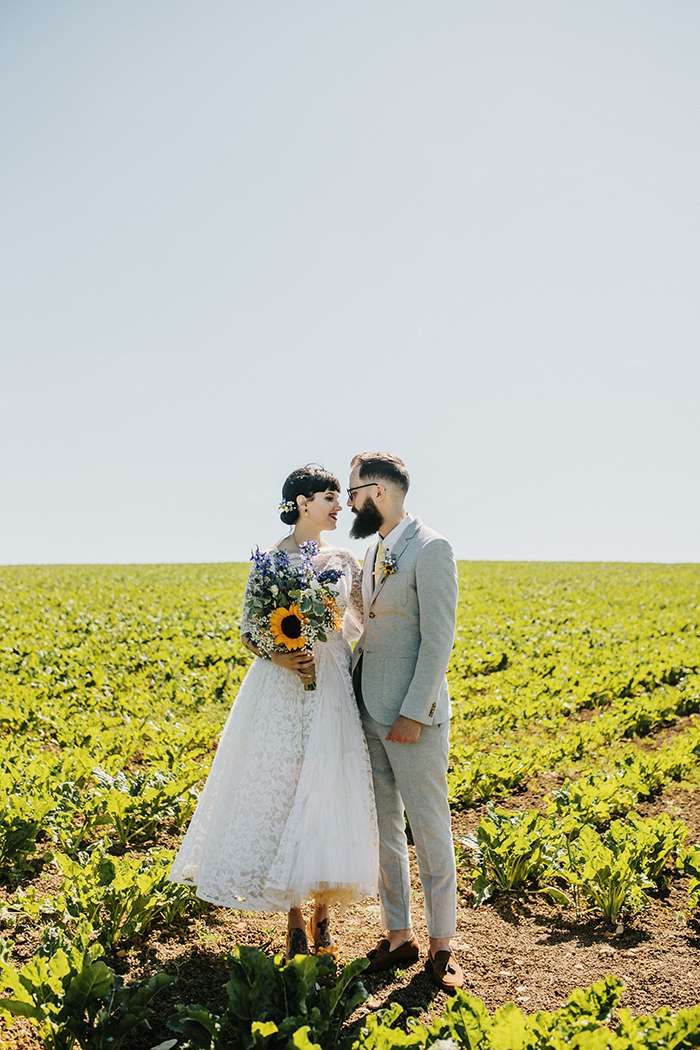 If this wedding doesn't turn your frown upside down there just may be no hope for you. Looking at these sunshine-filled shots almost makes me feel like its actually summer outside.
The wedding in question belongs to Carmel and Killian who were married last July on Rosedew Farm in South Wales. "Our wedding was inspired by British summer fairs and picnics", began the bride. "Luckily it was the best summer that we've seen in years as well so it was perfect! We love how much we did for ourselves, it was really hard work but it paid off in the end and everything just felt that little bit more special that we'd put our heart and soul into it all. Literally everything, even down to the napkins, was hand made."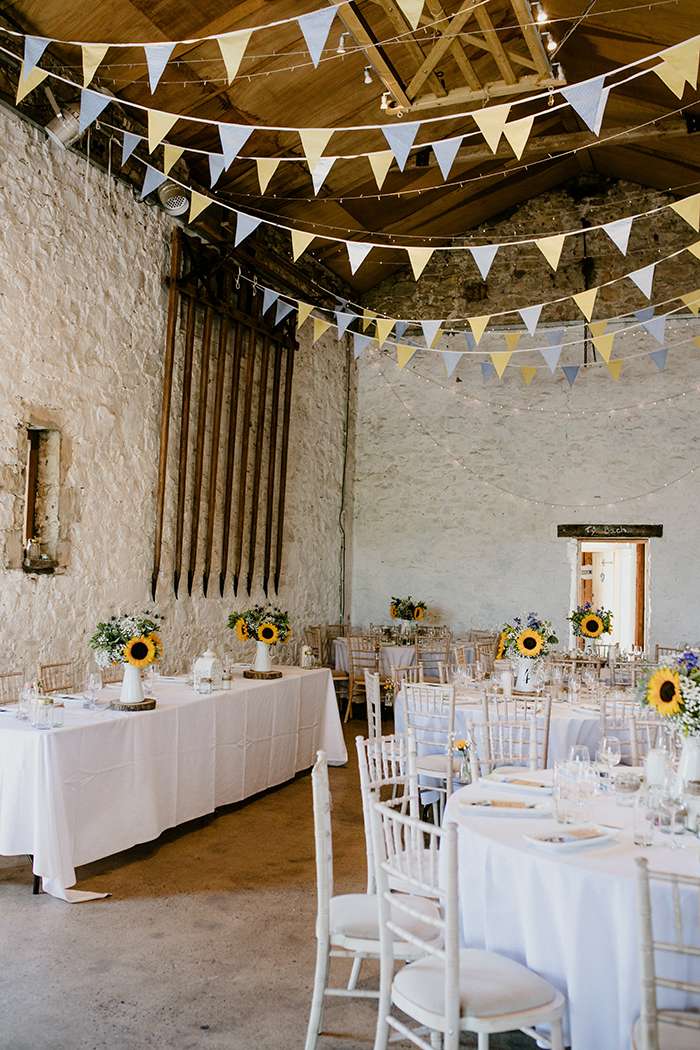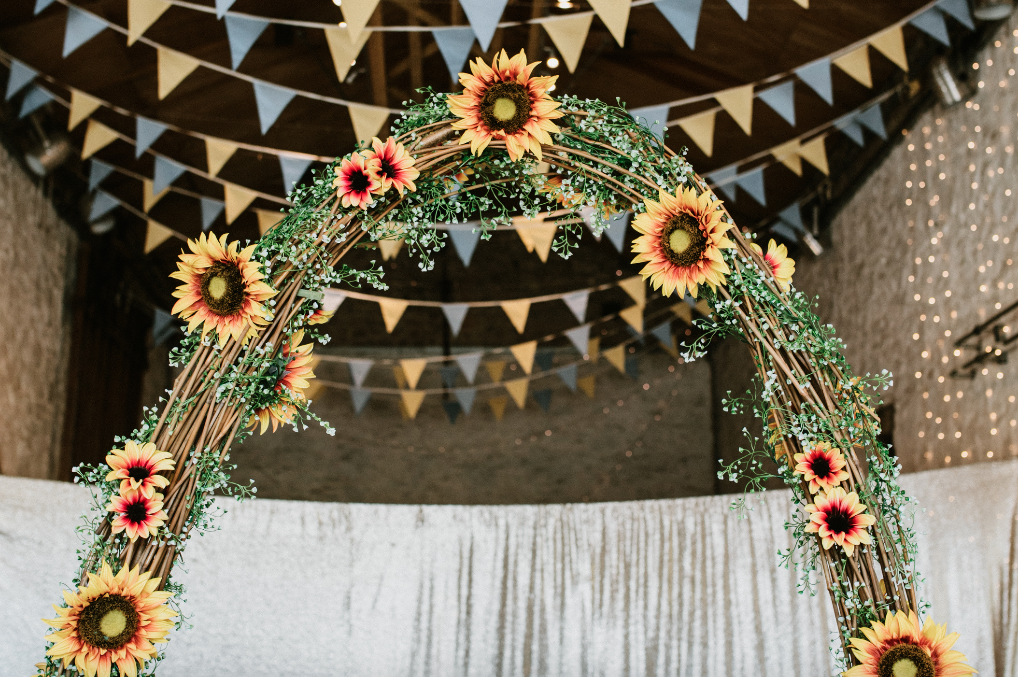 With a budget of £10,000 (although in reality they spent closer to £14,000) they saved lots of money by having the bride's dad do the catering (what a champ!) They also saved on Carmel's dress (a vintage find that was only £60!), by everyone doing their own hair and make up and by the bride making the bridesmaid dresses herself! Their cake that was gifted to them by friends and they made all the stationery and did all the flower themselves too.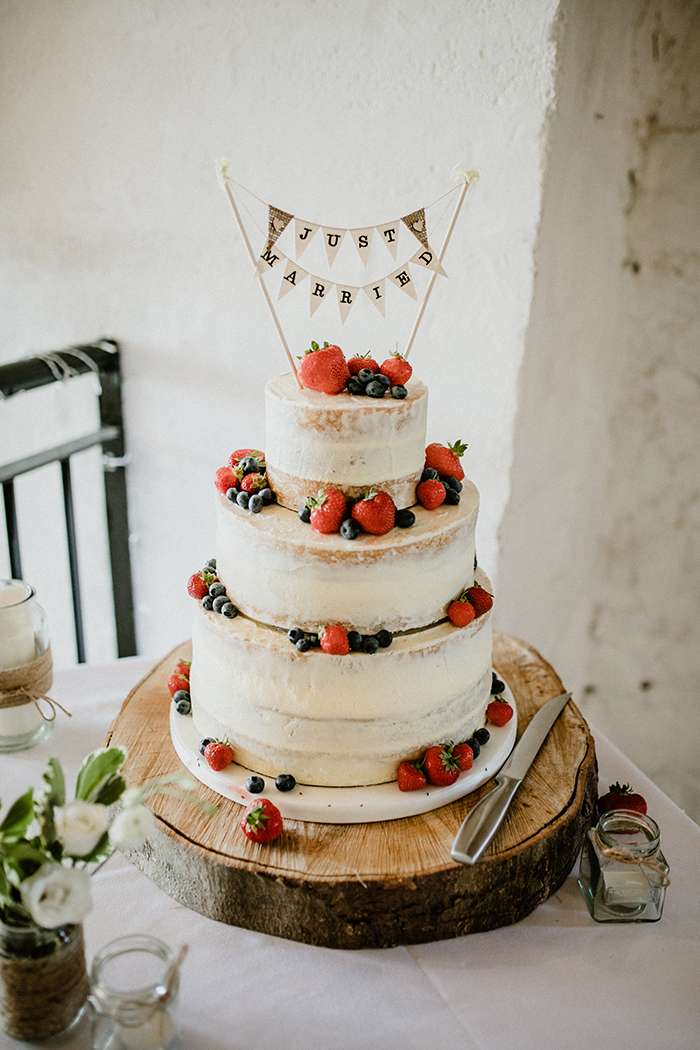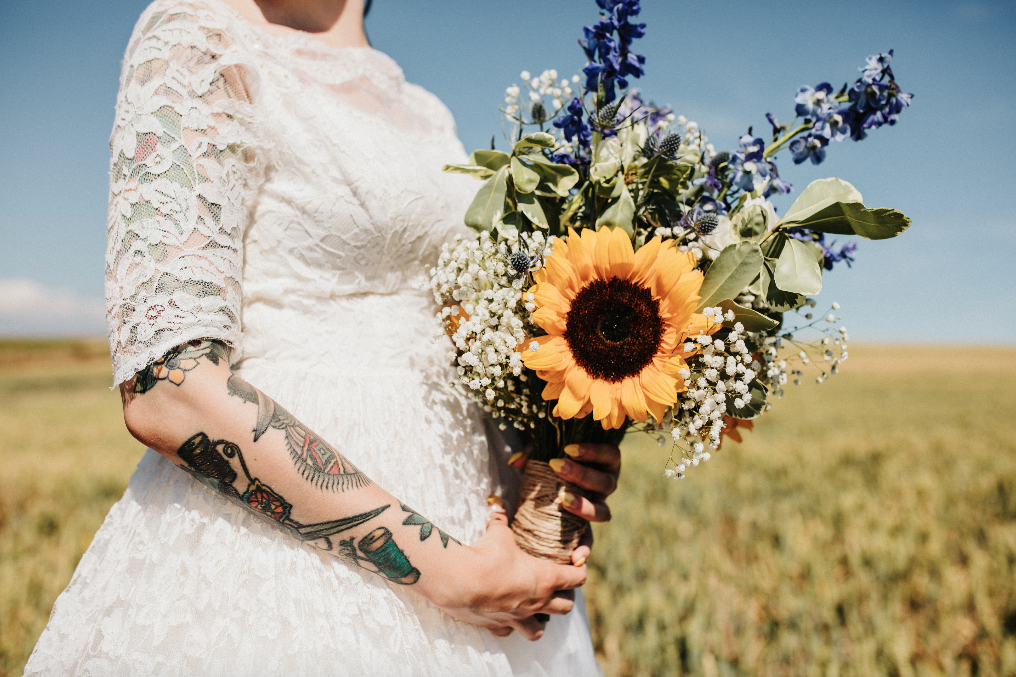 "The flowers were was probably our biggest and most successful saving!" she continued. "We ordered them through The Flower Monger. I would totally recommend them to anyone thinking of doing the same. They were so so helpful from helping us pick our selection of flowers to letting up know times/dates and everything we'd need to create what we wanted. Me and the bridesmaids put together all the bouquets and table flowers. Not to mention all the millions of jars we'd collected over the years."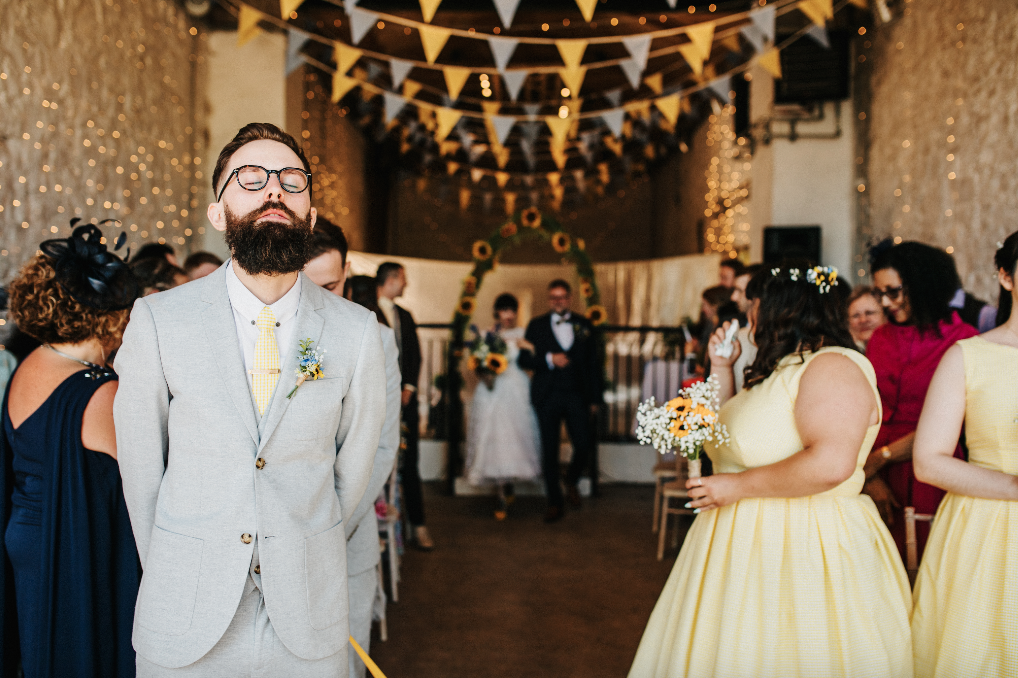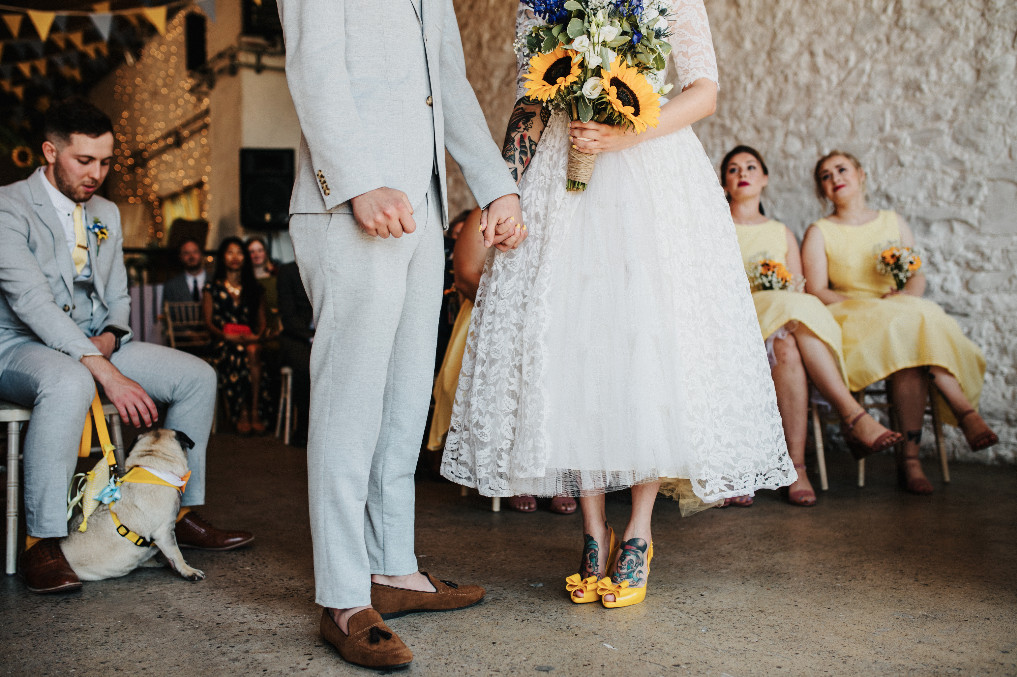 They also made their own rings at Rose Wood Jewellery in Carmarthenshire. "It was a lovely cosy little day out and the lady made us lunch too!"
Although they nearly forgot to book the celebrant to actually perform the ceremony (oops!), on the day this was one of their favourite moments. "We almost made the colossal mistake of booking a celebrant too late!" she laughed. "We booked our venue really early on and didn't actually think to check that there was someone to conduct the wedding for our preferred time and date – it was all fine but only thanks to our friends who had just got married. They were a fountain of knowledge!"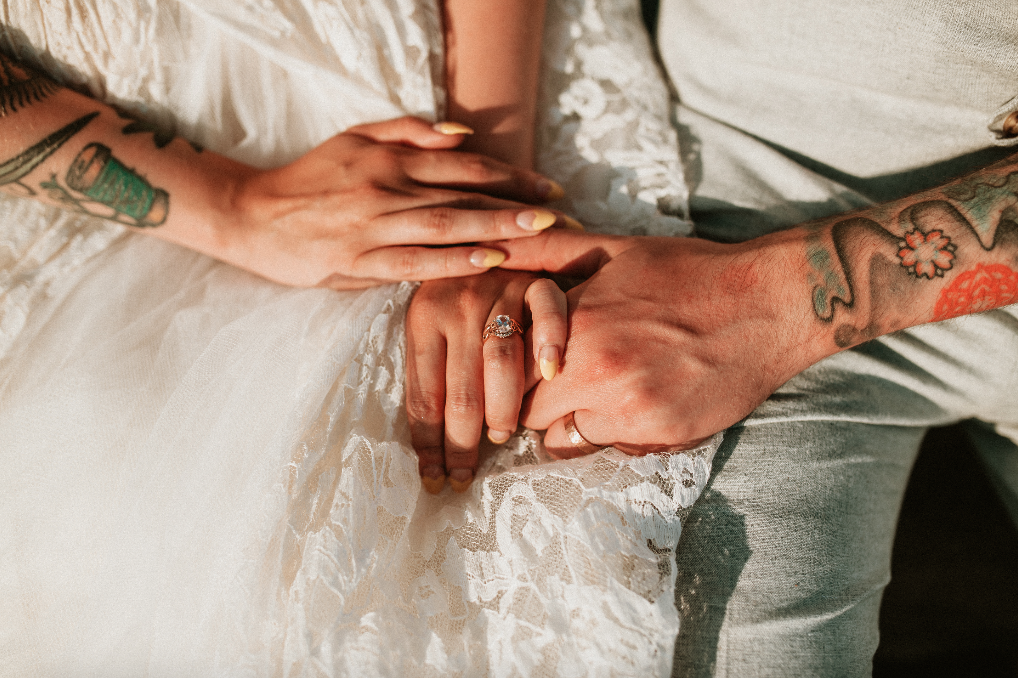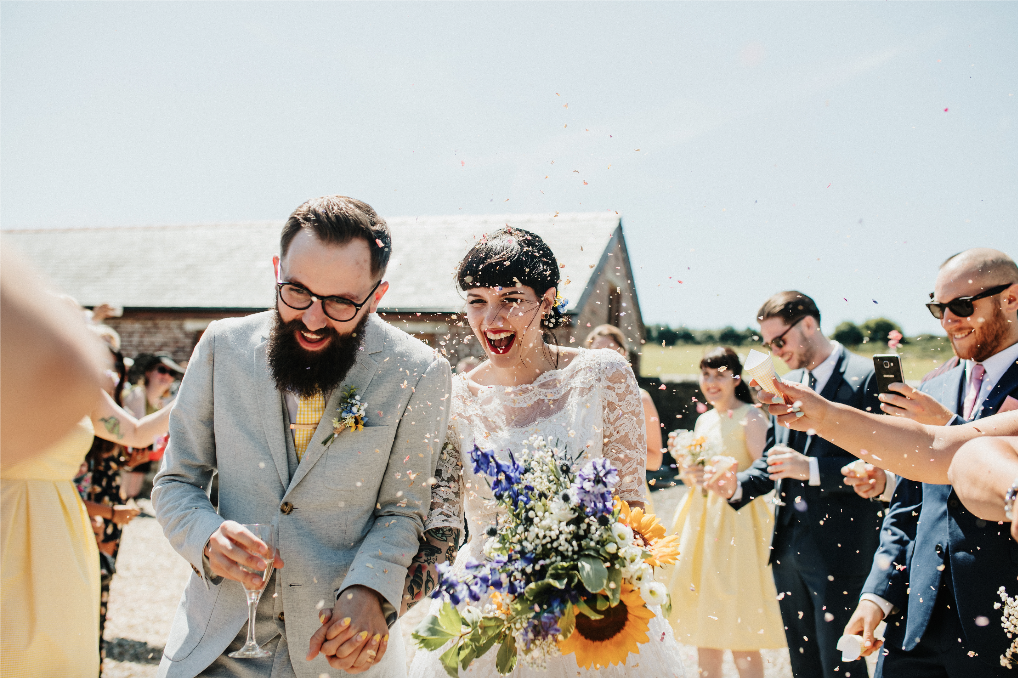 "The ceremony was absolutely perfect (I'm sure every couple thinks that) but we had so many comments from our guests after saying how personal and touching it was. Literally everyone was crying. Our celebrant was amazing, I'm pretty sure she free balled some bits she felt were appropriate and just kept putting tissues out from somewhere she was the ultimately prepared woman we've ever met ha ha!"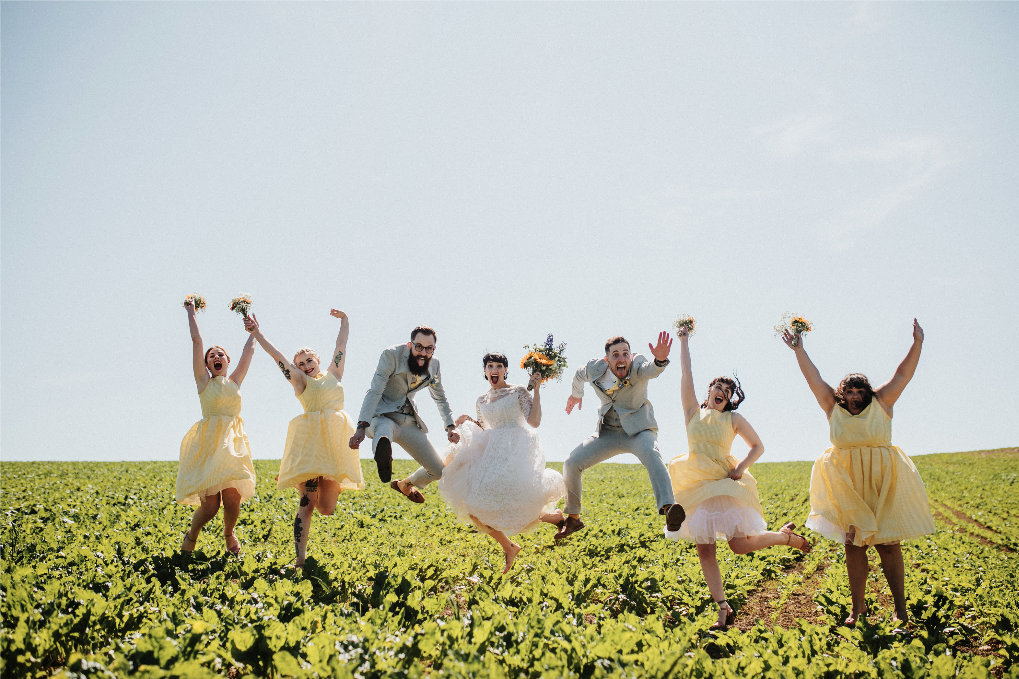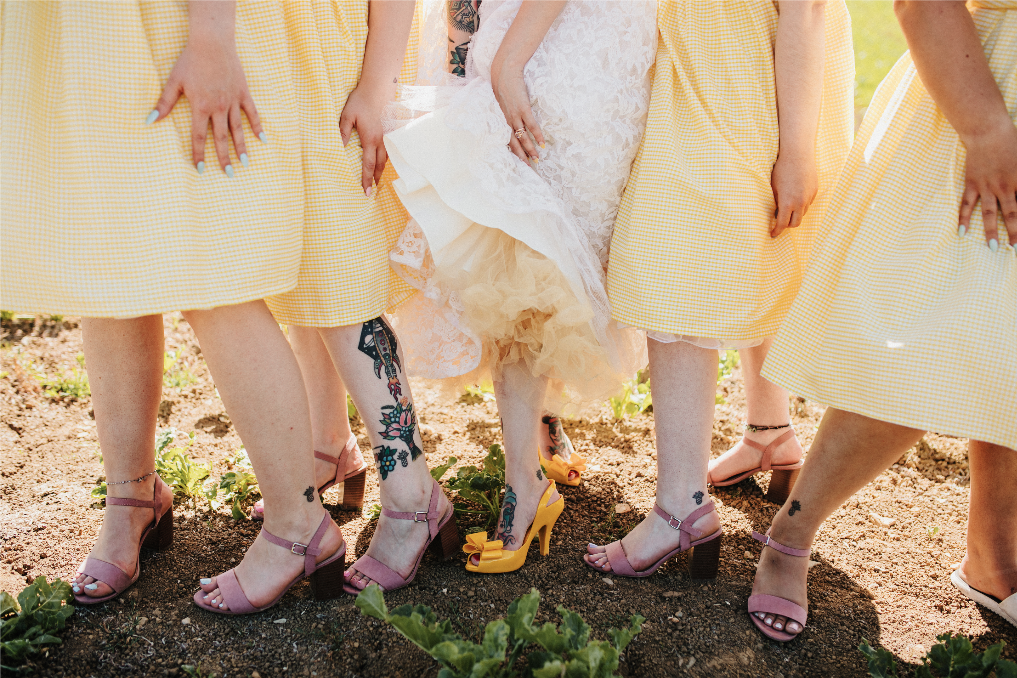 "Everything about the day was perfect for us, the weather was stunning, the location and probably most of all – our guest list was perfect just the right amount of people to be really close and intimate. We felt a lot of love that day, still get bit overwhelmed thinking about it! We just want to say a massive thank you to our friends and family who helped and supported us and allowed us to make our dream wedding come true. It was the most perfect day and we couldn't of done in without all of you!"