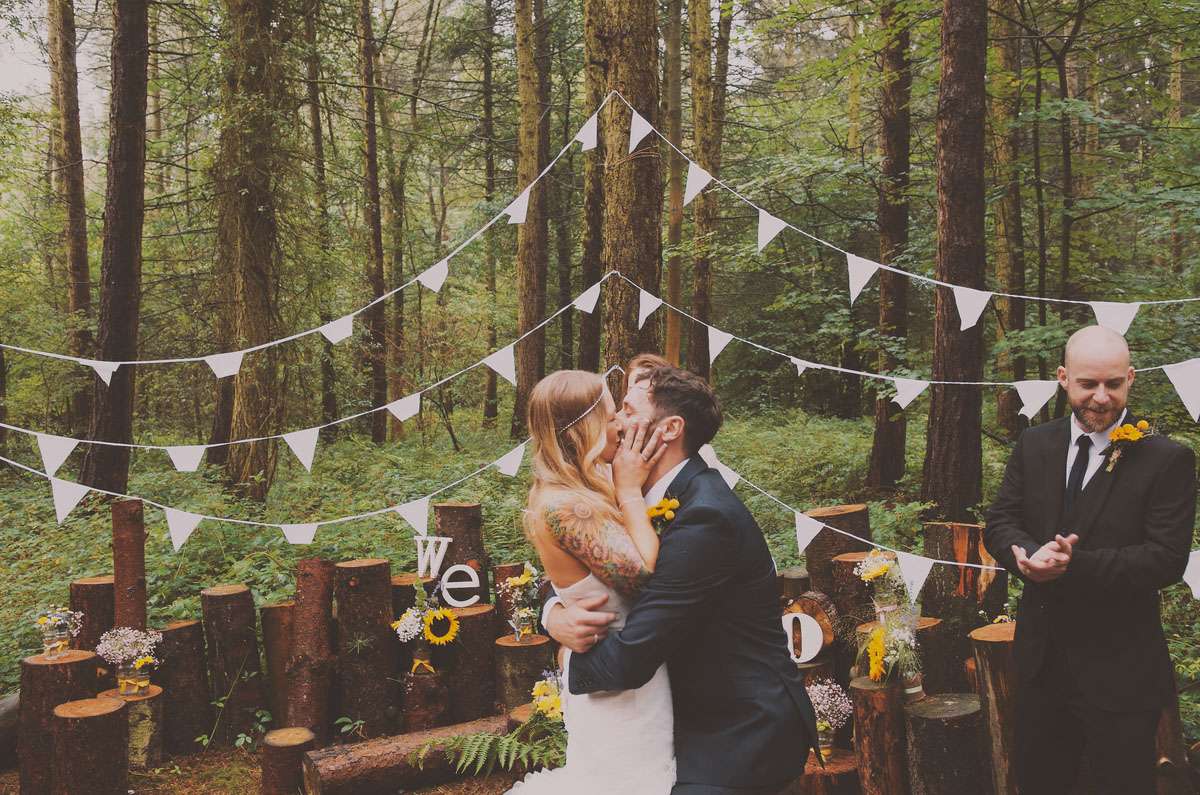 Lorna and Liam were hitched at Camp Katur in Bedale, North Yorkshire. They hired the place for a whole weekend in August so they could have a nice, long celebration. "We both love nature and fell in love with the venue straight away. This had a massive influence over the whole wedding", began the bride. "We wanted it to be informal, fun and a great reflection of our relationship and life."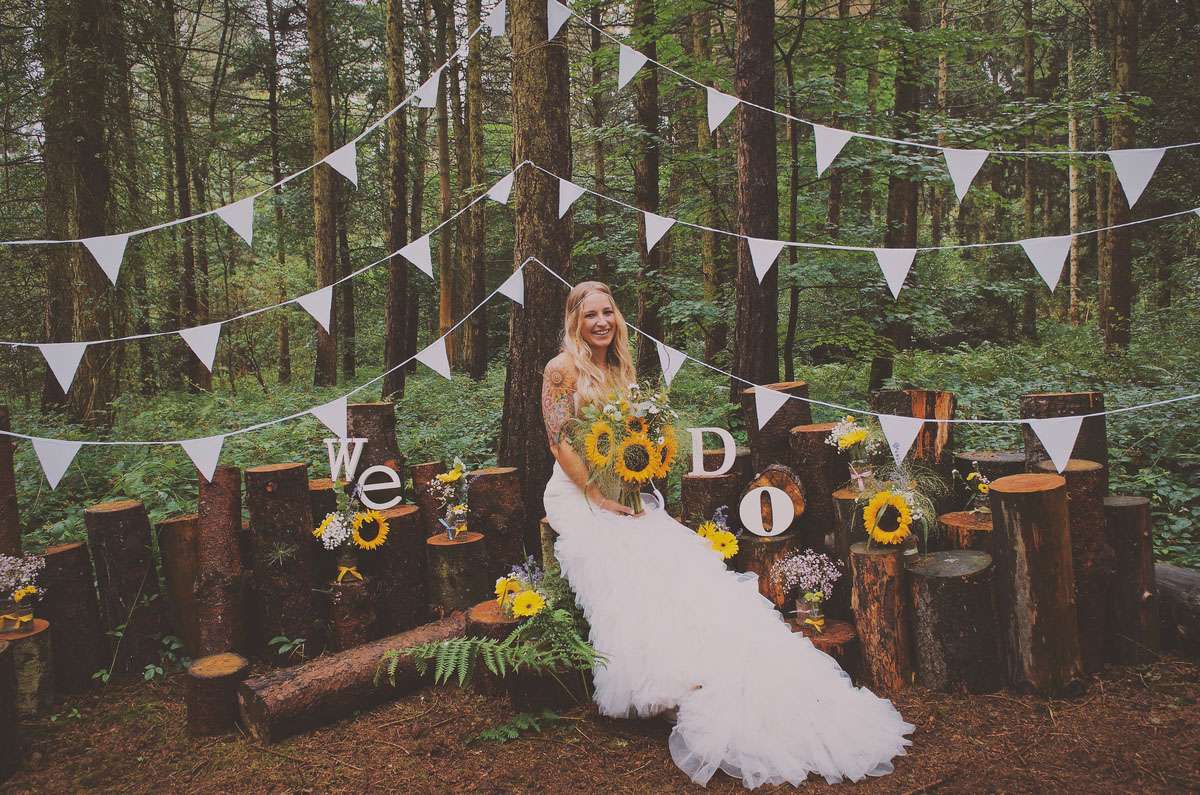 "Our theme was definitely a rustic woodland theme. We love colour so had many colours around, we used swallows inspired from our tattoos, logs from Liam's yard, sunflowers have always been my favourite flowers… We tried to keep it as 'real' as possible. We did loads of DIY. We had three main areas to fill and two nights worth of fun. We were very fortunate to have so many amazing people to help us. Liam's friend made us a coconut shy, my sister made all the signs and Hannah, our wedding planner, did all the stationery. It really was a joint effort of DIY.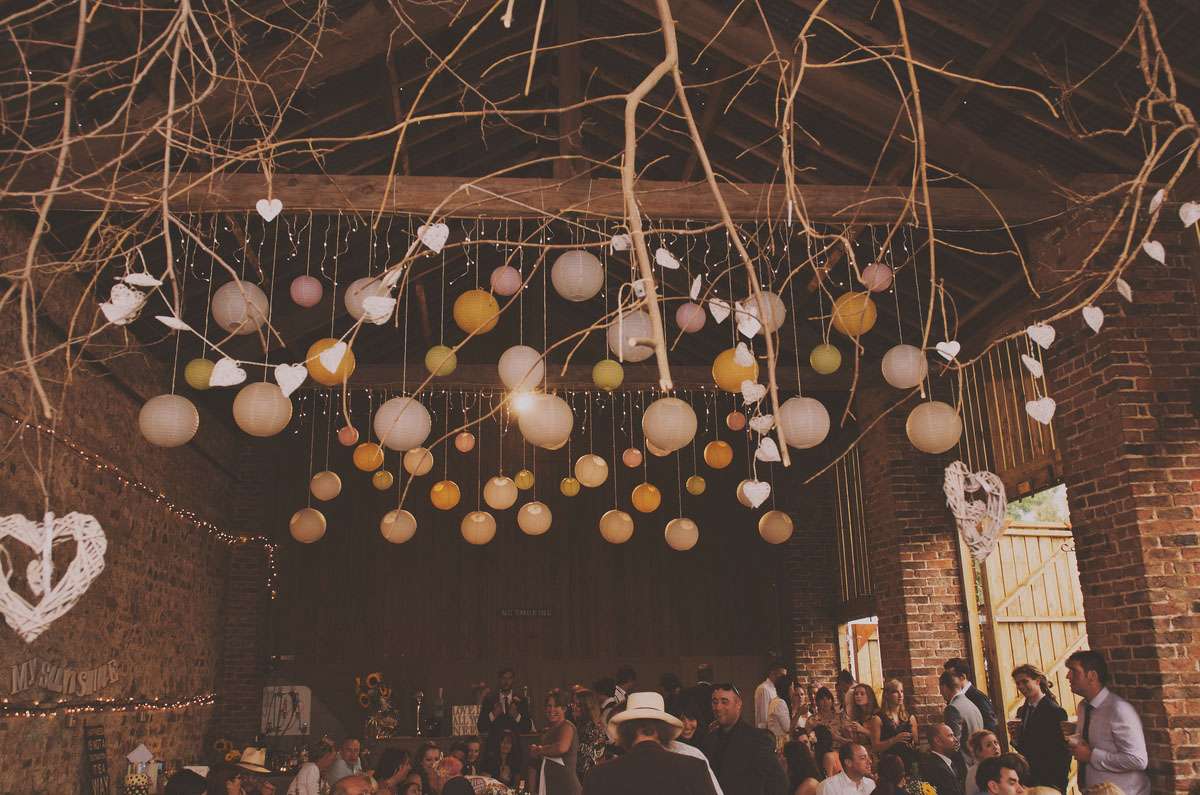 The ceremony took place in a beautiful clearing in the woods. They decorated the space themselves with logs, bunting and sunflowers. "Our favourite part was definitely the ceremony", said Lorna. "It had been pouring it down with rain all day, we'd had brunch together and more guests had arrived and we were lucky enough to have a break in the weather as we got married outside in the woods. There was even thunder and a double rainbow. It was perfect."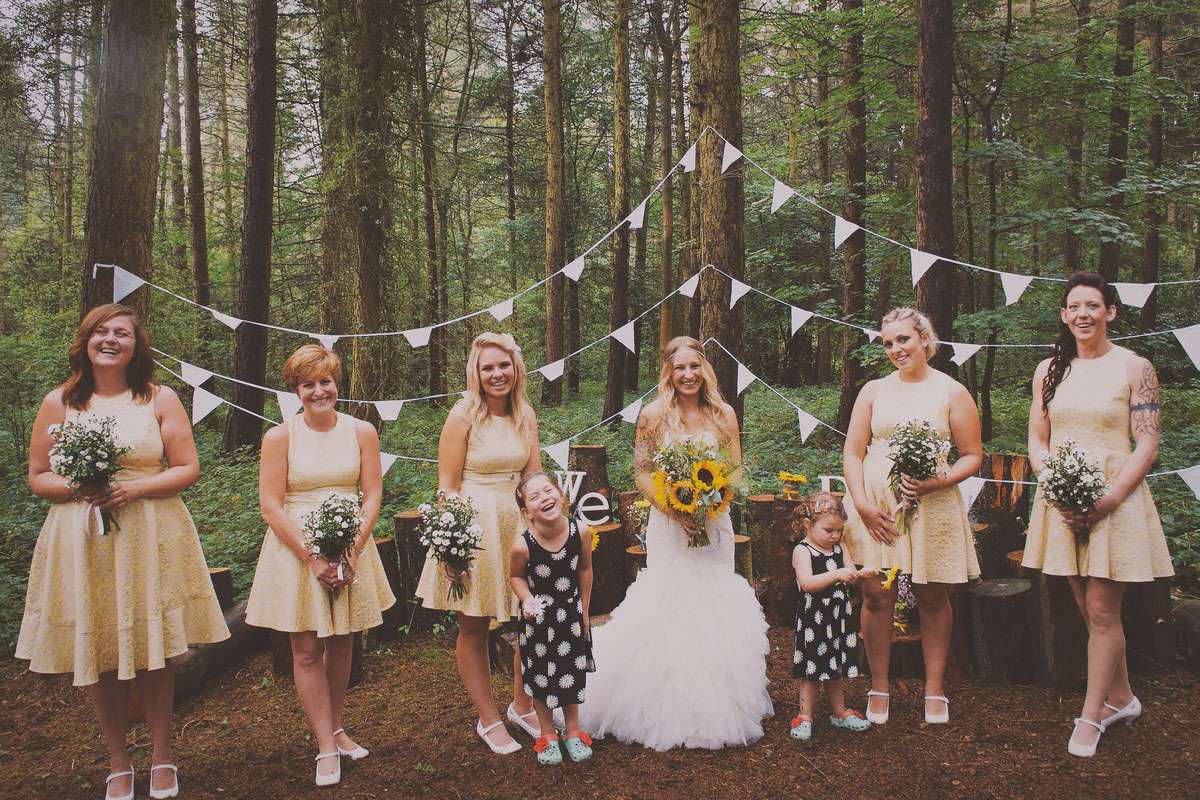 "Our wedding was definitely budget friendly so we didn't really splash the cash on any one thing. My dress was from eBay (unworn), our photographer was really reasonably priced, as were the caterers. My sister did all the design work for us and created our concept. Our planner provided all the fine details and helped us to stick to our budget too. Our friend;s mum made the cake and she also did all the alterations on the bridesmaid dresses."
"There is nothing we would change about our wedding", she concluded. "I'm so glad we had a brunch in the morning all together, and got married in the woods. The whole thing was just how we dreamed.