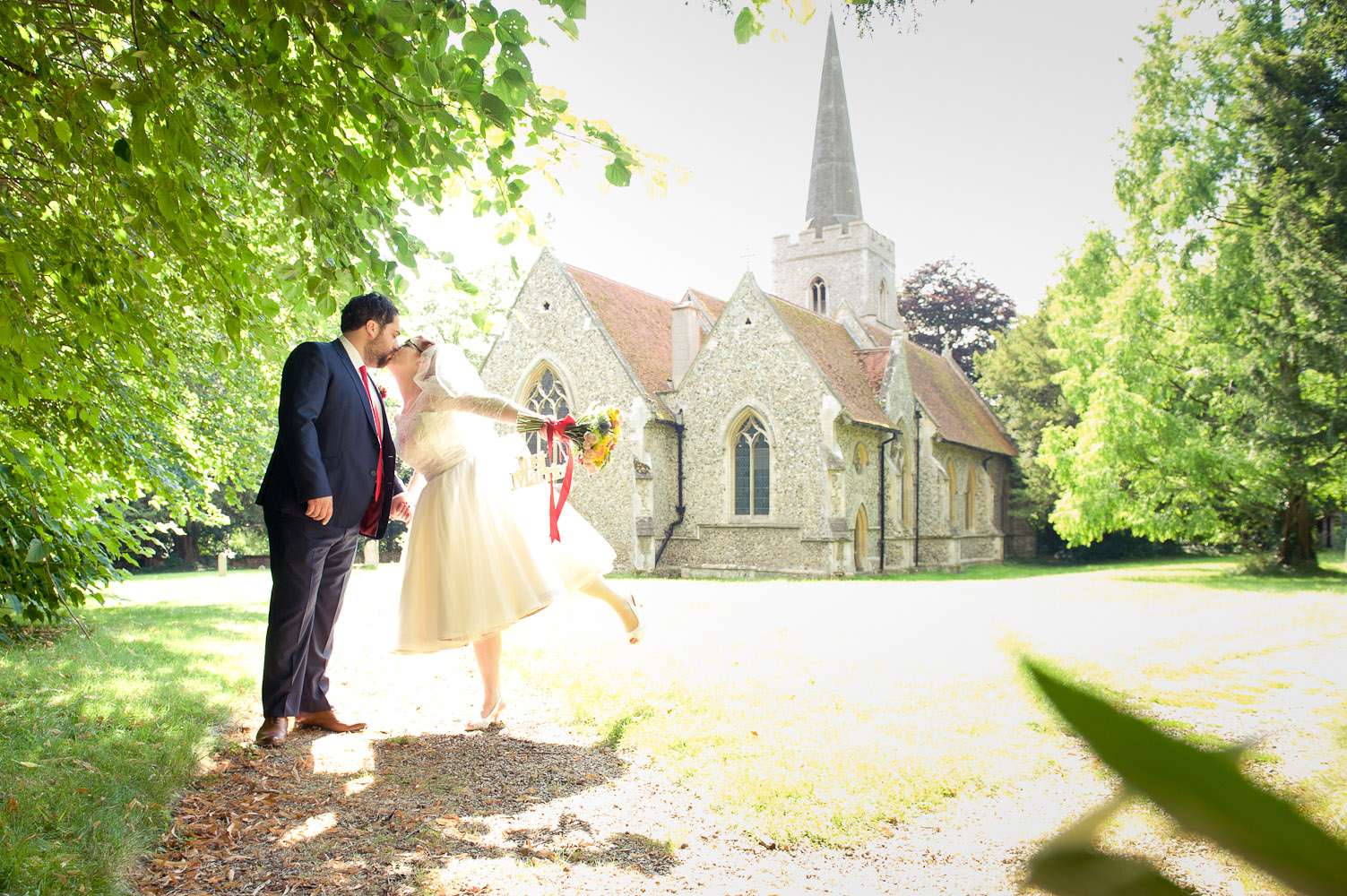 A colourful country fête wedding with a 1950s flair? What's not to love in Steph & Dale's wedding?! The day took place in Essex, kicking off at St Giles Church with the reception at Pledgdon Barn.
This wedding was a real DIY love affair and a project of passion. The couple made as much as possible including (deep breath) the bunting (both triangle and heart shaped), their stationery and all the paper goods, cocktail stirrers from laser cut card, the cake flags, the acrylic cake toppers, the wooden signs, the blackboards, the paper hearts for decorating the tables, the bridesmaids earrings, the buttonholes, the bow ties for their dogs and the cupcakes!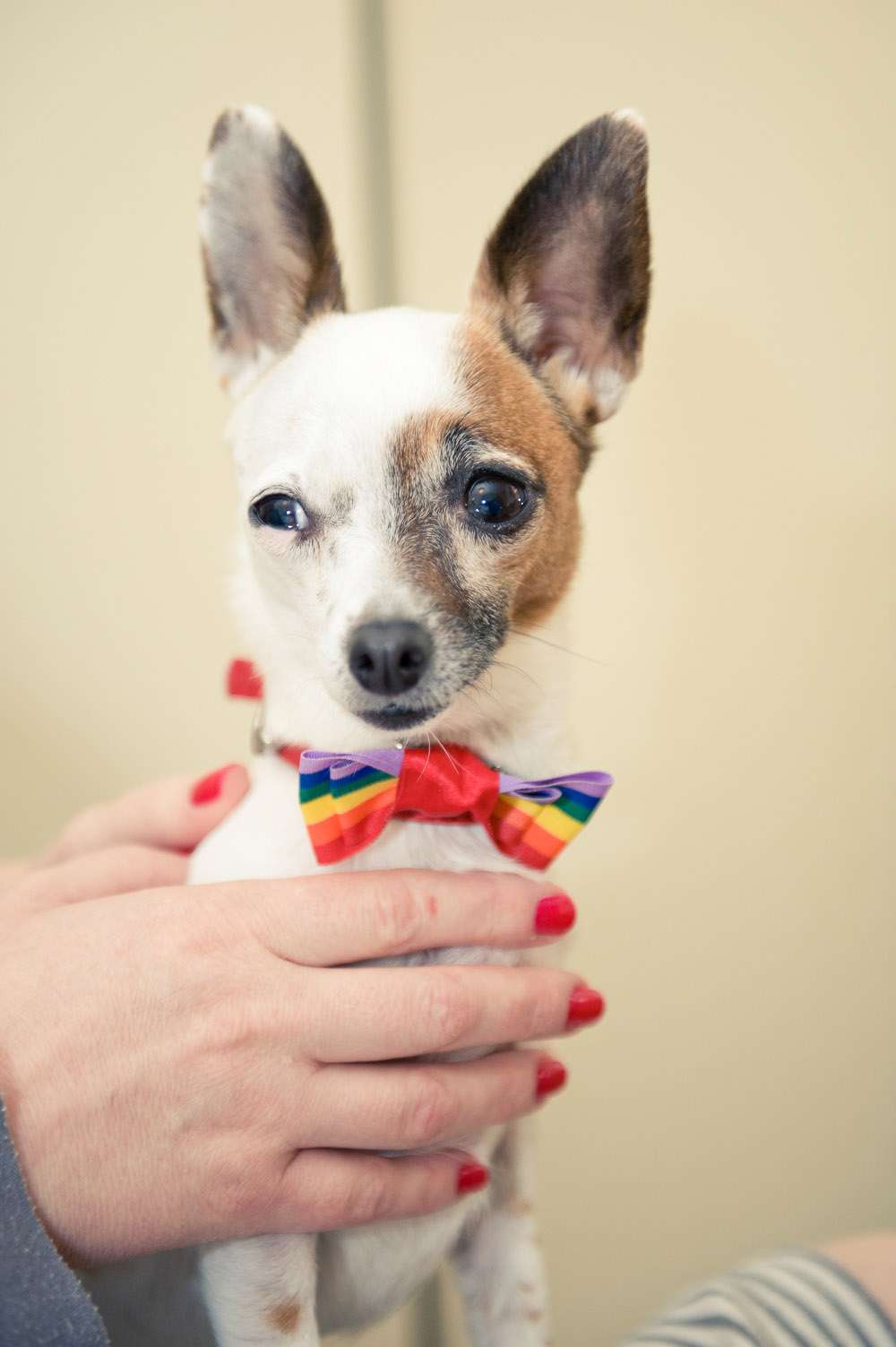 "I really wanted most things to be handmade because I like to be creative, plus this allowed things to be personal to us and also it can keep costs down", Steph explained. "The bunting and stationary took the longest to make. If anyone says that bunting is quick then they would be lying!! The amount of man hours it took to make 200m of bunting was ridiculous!! I was still making up until a couple of days before but it turned the barn from something ordinary to something really special and it was definitely worth all the blood, sweat and tears."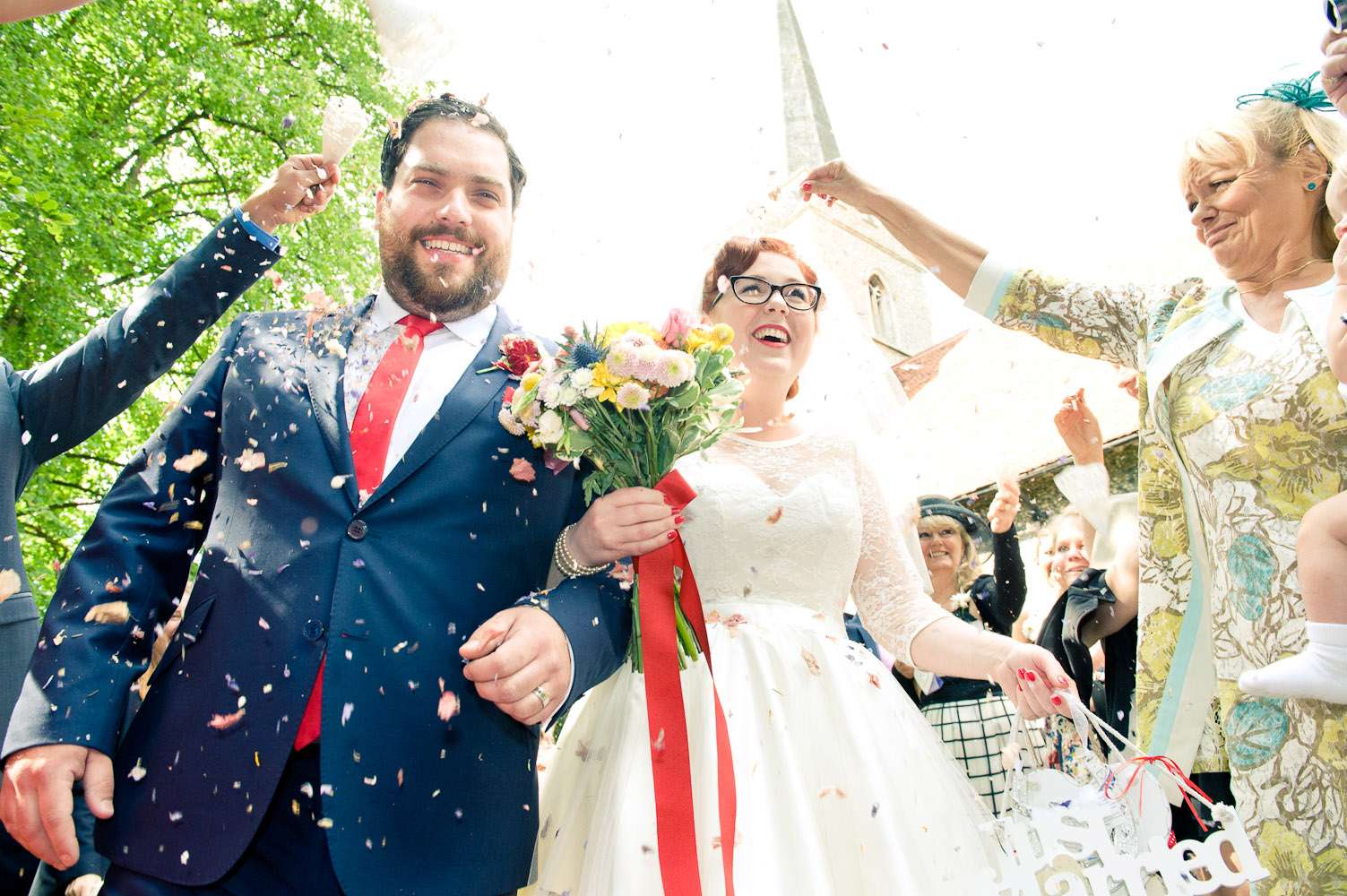 "The transformation of barn was actually one of my favourite things about our wedding. After working so hard, right up to the minute, it was good seeing the barn take a new life the day before. It made us all so proud to see all the ideas and hard work and late nights had paid off and it really did look good even if I say so myself! It gave me a real sense of achievement and inspired to be more creative more often in the future,"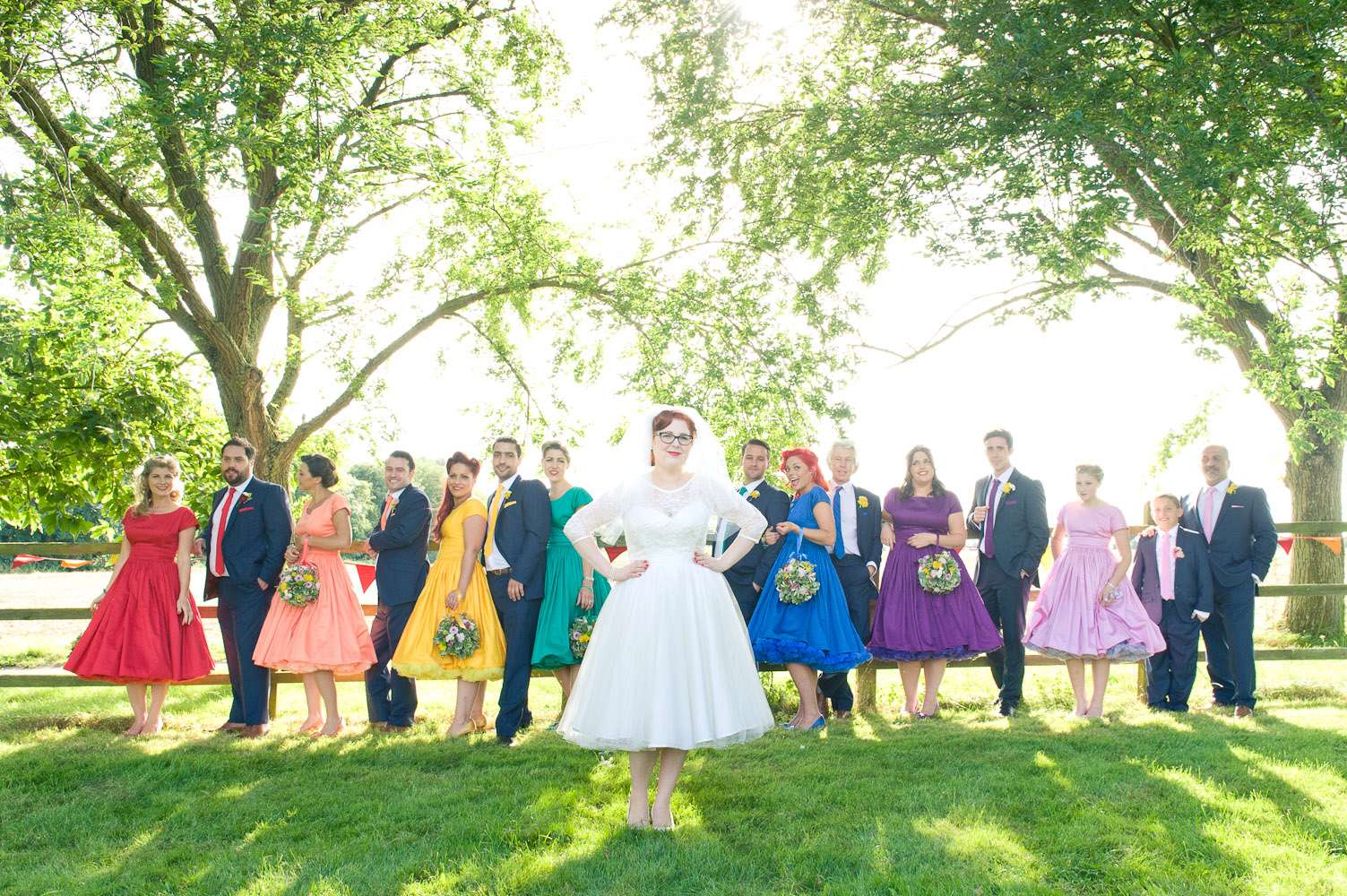 "We didn't want a wedding like anyone else's!" Steph continued. "The more weddings I went to the more I wanted a wedding that was different and unique. Venues that I had seen just seemed to have the same wedding over and over again, all that changed was the colour of the tacky organza chair sash! I call them the 'wedding factories'. We wanted a venue that was large enough to accommodate our large party (200 guests in total in the evening, 120 for a sit down meal), would let us use our own caterers, had availability that year at relatively short notice (we decided in March to get married in August!) for a wedding and would let us use it as a blank canvas and that is what Pledgdon Barn allowed. I wanted our wedding to have a slight rustic country style a bit like a village fête as I have grown up attending these all my life."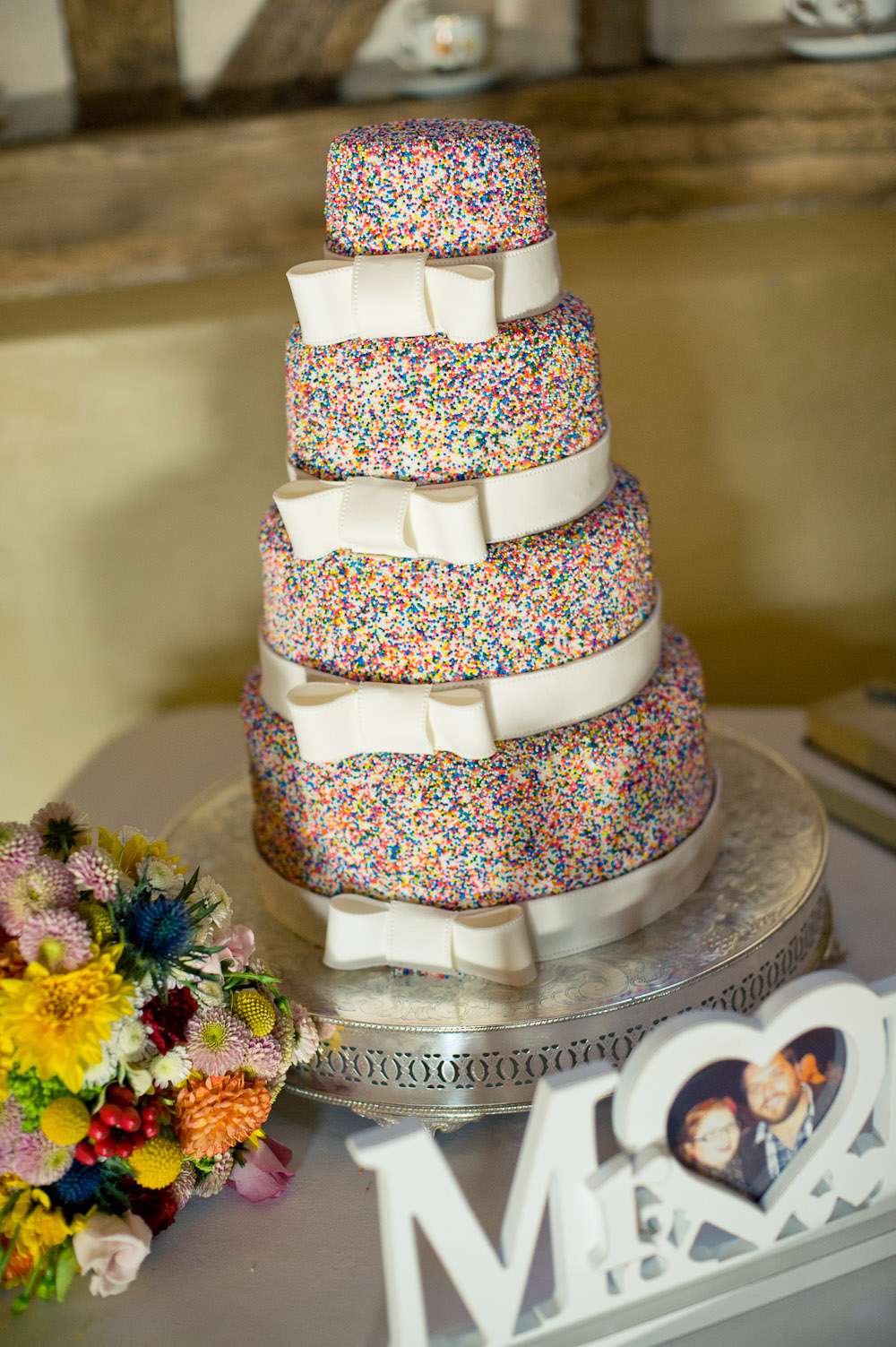 "The next decision was the colour scheme and theme as this is reflected in lots of elements in a wedding. My favourite colours are red and green but red is a popular colour scheme for weddings and I didn't want to have something that was even a little bit  cliché. I love colour and when I saw an article on rainbow weddings I was instantly inspired! I showed Dale and he also liked the idea of lots of colour and then the rainbow theme was born! I'm a fan of vintage especially the 1950s and love hearts so everything else just fell into place."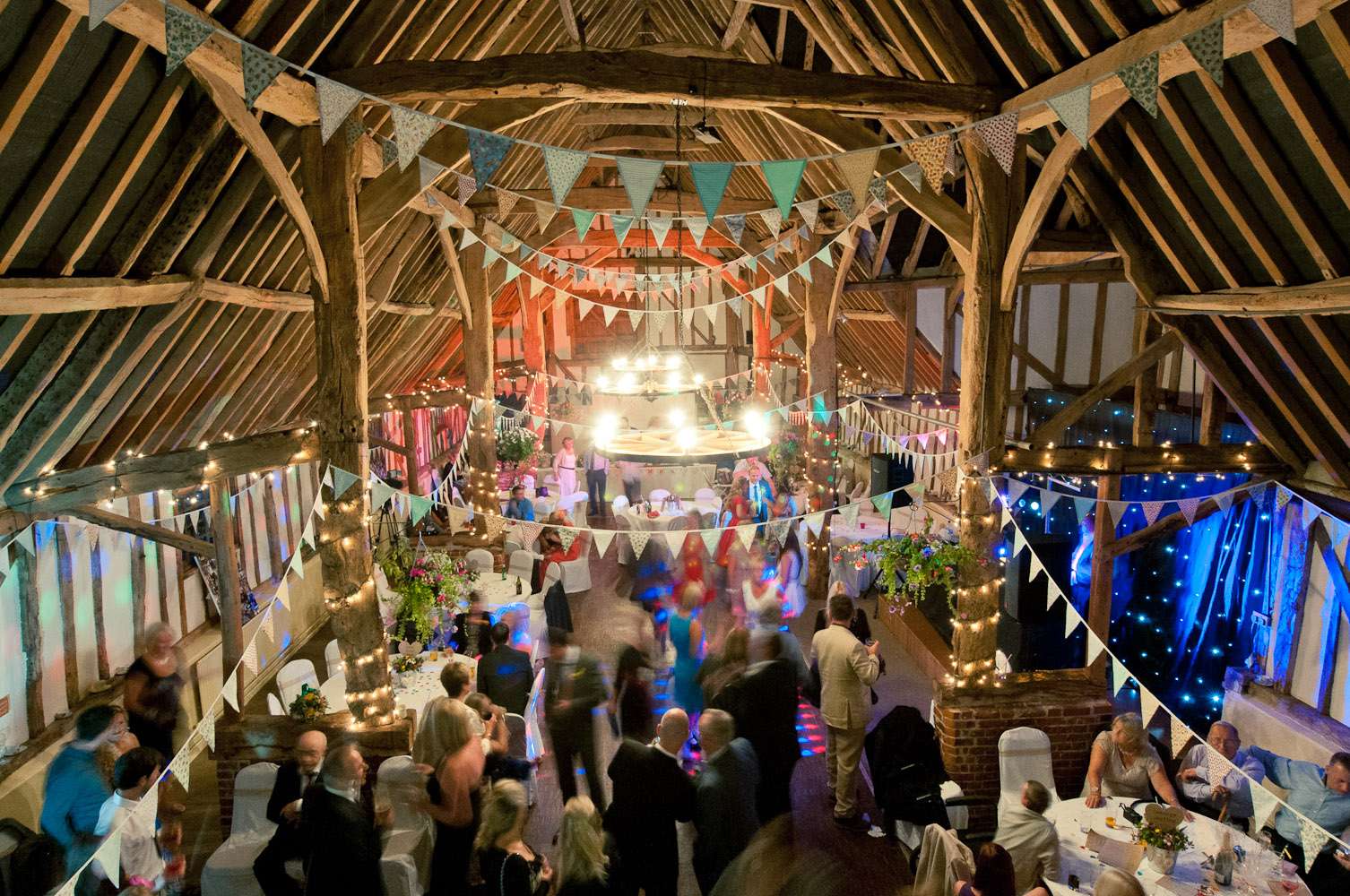 Oooh yes, and there is a video too…
What a gorgeous wedding… and damn, those are some awesome looking bridesmaids. Thank you Steph & Dale for sharing it with us today!