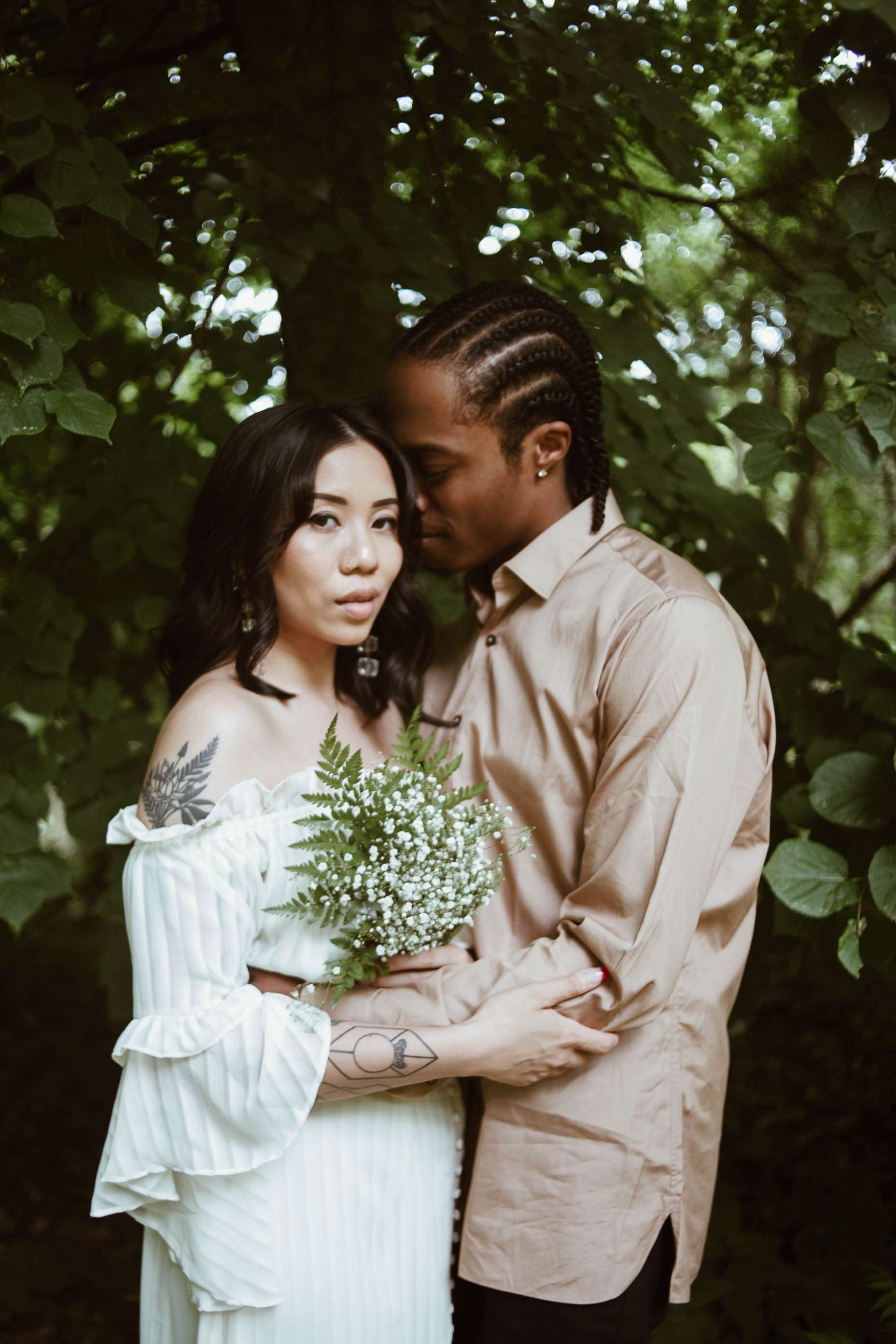 You are just not READY for the wedding that's about to hit your eyeballs. After we featured Nancy and Boogie's beyond cool fashion editorial inspired engagement shoot last year, I had a sneaking suspicion that their wedding would be similarly amazing… and it turns out I was bang on the money.
Married in June at a local park with the reception at the groom's parent's home, they wanted their wedding to be casual and laid back but also have elements of tradition. "For our ceremony, we wanted to be more traditional but for our reception the theme for all our guests was to dress extremely fashionable and as extra as you can", Nancy explained. "We're really into fashion and wanted everyone to be comfortable and themselves, so what better way to make that the theme for our big day?"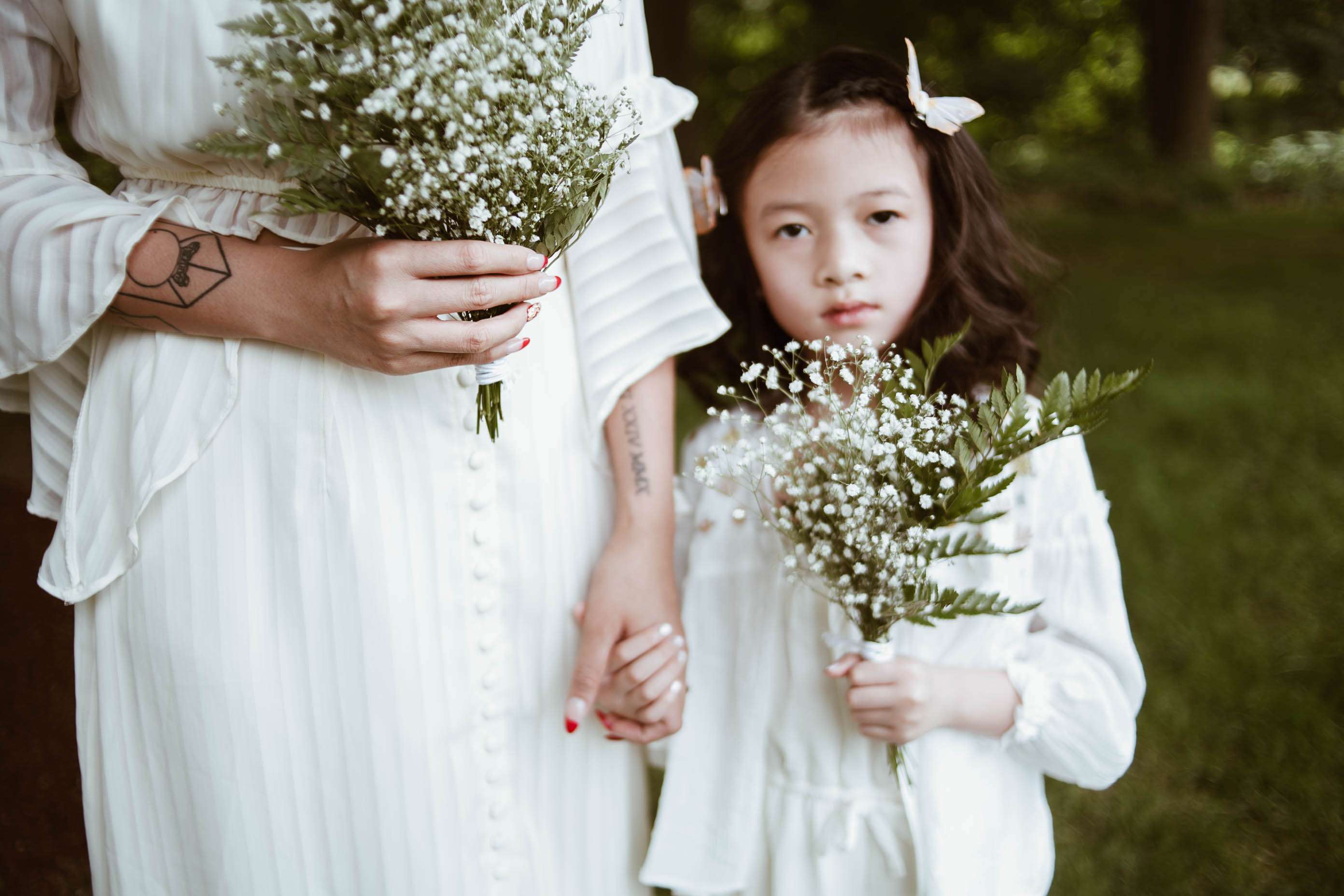 The bride kept things low key yet super stylish in an Urban Outfitters dress paired with Forever 21 shoes and jewellery. She did her hair and make up herself. They skipped having bridesmaids or groomsmen, the groom's mother and aunt made the cakes and Nancy even put together all the flowers herself (costing a total of $6 for bouquets and $4 each for the centrepieces). For food, they ordered pizza and chicken wings which they served pot luck style, alongside lots of delicious treats brought in by their friends and family.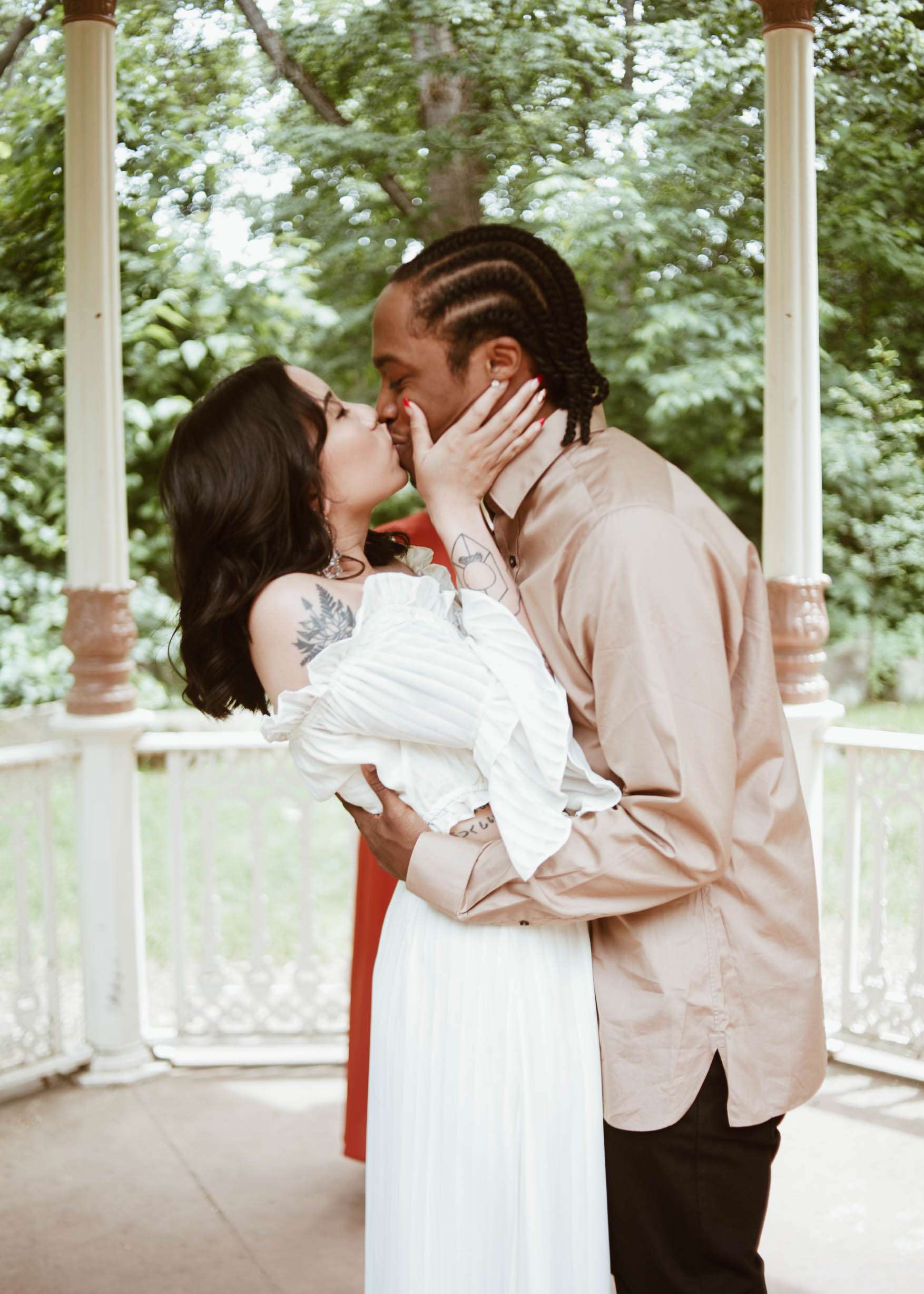 They even filmed Boogie's latest music video at the reception! See, I told you they were fucking cool. "Our wedding was as genuine as a wedding could be", she continued. "A backyard filled with close friends and family, creating memories that will last a lifetime for all of us. Being able to create my husband's music video that day and saving that moment is something I'm sure everyone will be able to look back on and remember how perfect everything was for us. Also, I honestly didn't spend a lot on the wedding but had the time of my life, which shows that you don't have to break the bank to create a beautiful day for you and your love ones." In total their spend was around $2500.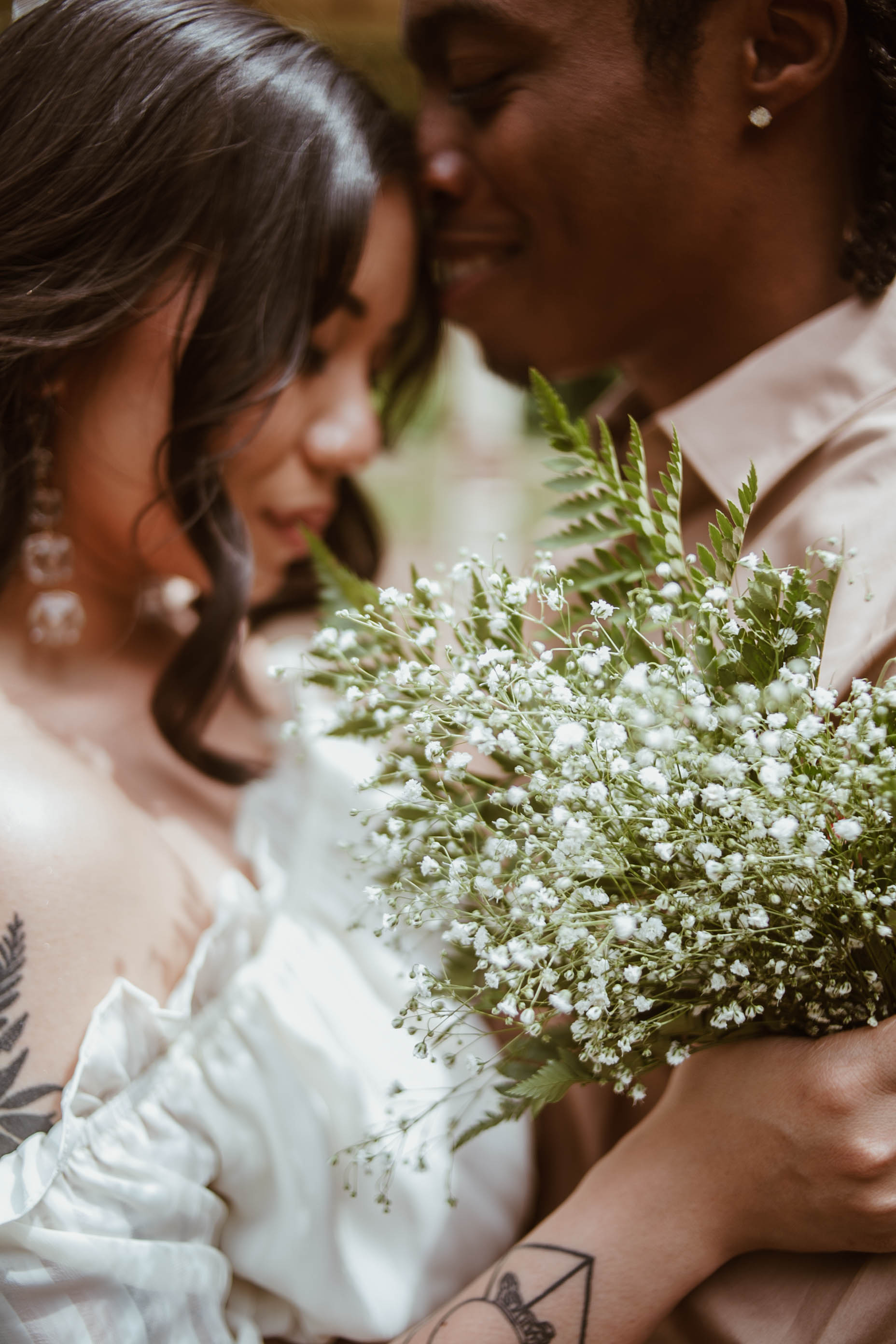 A highlight for them both was the ceremony itself. "Our ceremony was perfect", she remembered. "The best part was knowing that his mother was going to marry us and my daughter was there to witness such an important day of my life. We got married at a section of the park where my daughter, husband and I have picnics. We played one of our songs while I walked down the aisle.  I will always remember us exchanging vows because we messed up completely at the same part. I think we were so nervous and trying really hard not to cry, we ended up jumbling our words when we tried to repeat them."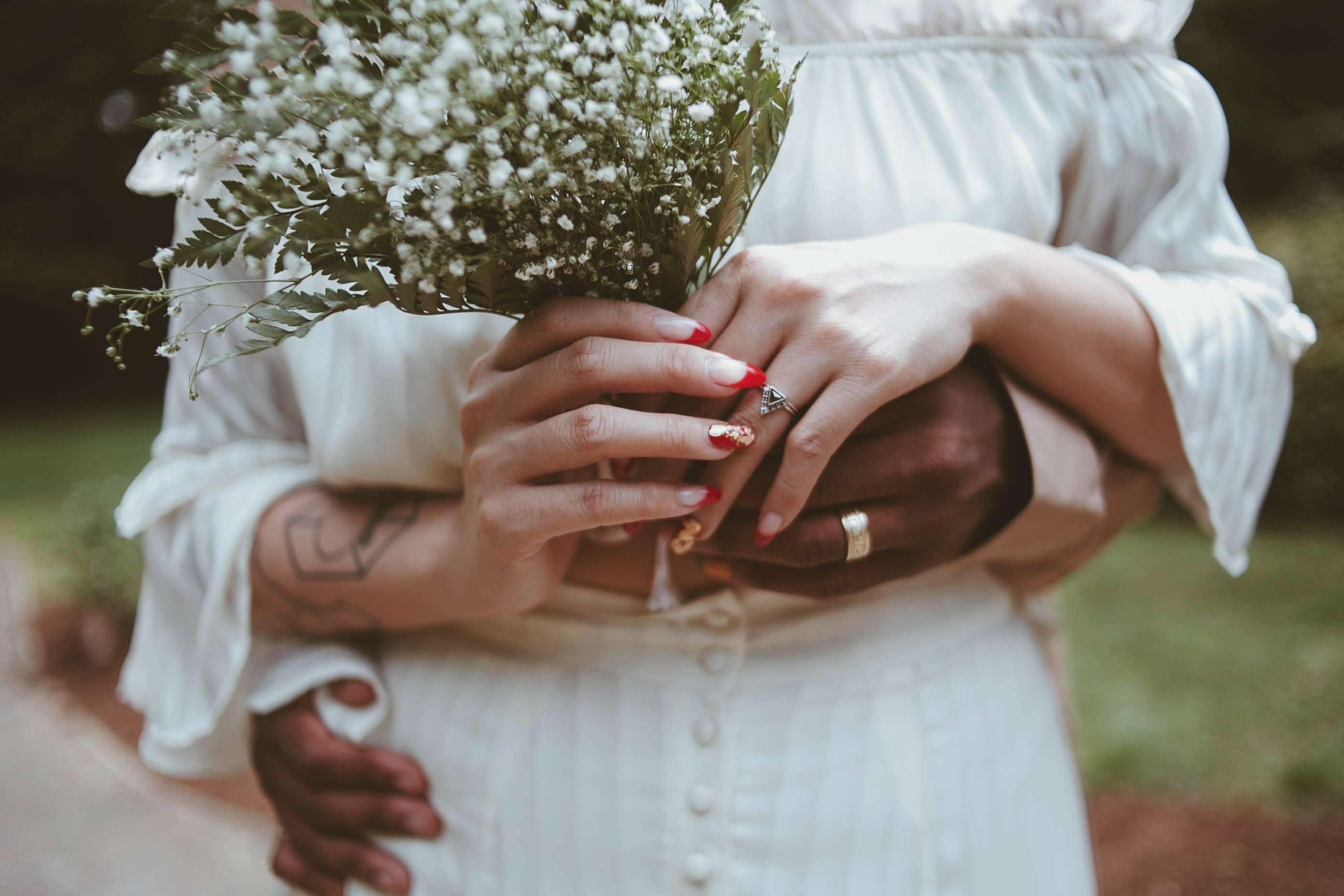 "There is nothing, absolutely nothing we would change about our wedding. BE YOURSELVES AND MAKE YOUR SPECIAL DAY ABOUT YOU. I love Rock n Roll Bride. Thank you for everything you have done for us and thank you for featuring our wedding!"