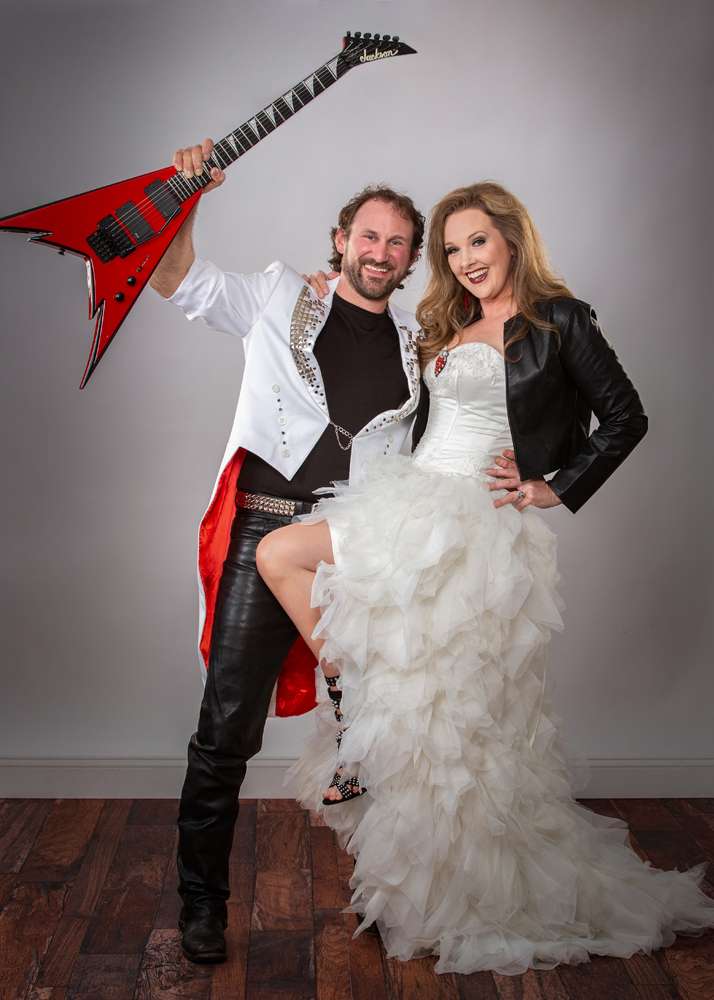 Being a florist who has worked in the wedding industry for twenty years, Sarah Jo knew she wanted to do something completely different when she married her long term partner (they'd been together 15 years!) Dan. Both performers at heart who's friendship began in a band almost two decades ago, they decided that the only thing for it was to have a rock concert wedding! But not just a concert themed wedding, to put on an ACTUAL ROCK CONCERT and get married up on stage in between performances.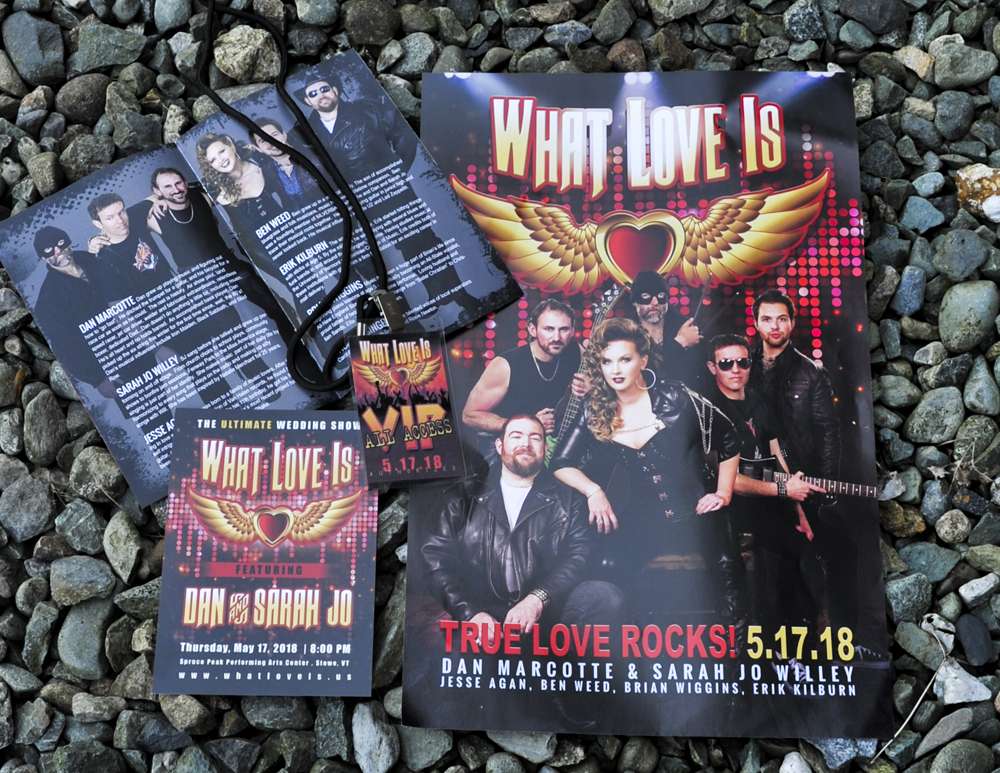 "After 15 years we decided to tie the knot and both agreed our wedding would need to be something really spectacular, unexpected and a reflection of us", began the bride. "We wanted our guests to have a real Rock n Roll concert experience with lots of surprises. We did it AND managed to keep the details a secret for our 400 guests – who all came dressed up (or down), in their best 80s attire!"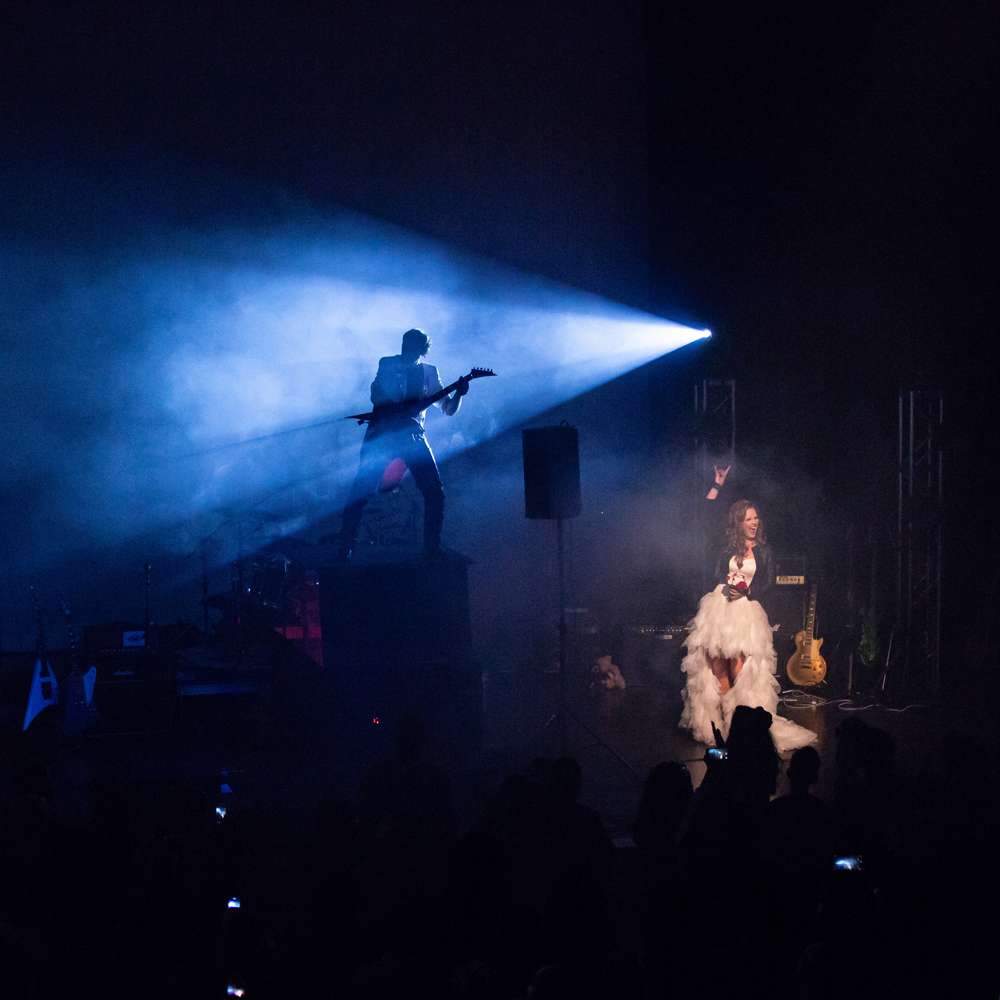 "We've always been a strong team and we're both performers. In addition to performing in bands, Dan has raced stock cars, land speed cars, and airplanes. He's an air show pilot and loves to be in front of a crowd. I grew up singing and performing on stage and even made it to Miss America as Miss Vermont 2002. We knew we wanted our wedding to be a unique reflection of who we are as a couple. We were kids in the 80s and love the glam rock of that decade. By putting our talents to work we knew we could create an unforgettable show for our friends and family and really celebrate the powerful relationship we've been building for almost twenty years. Plus, we LOVE the Rock of Ages musical and movie, so that was a real influence for the music!"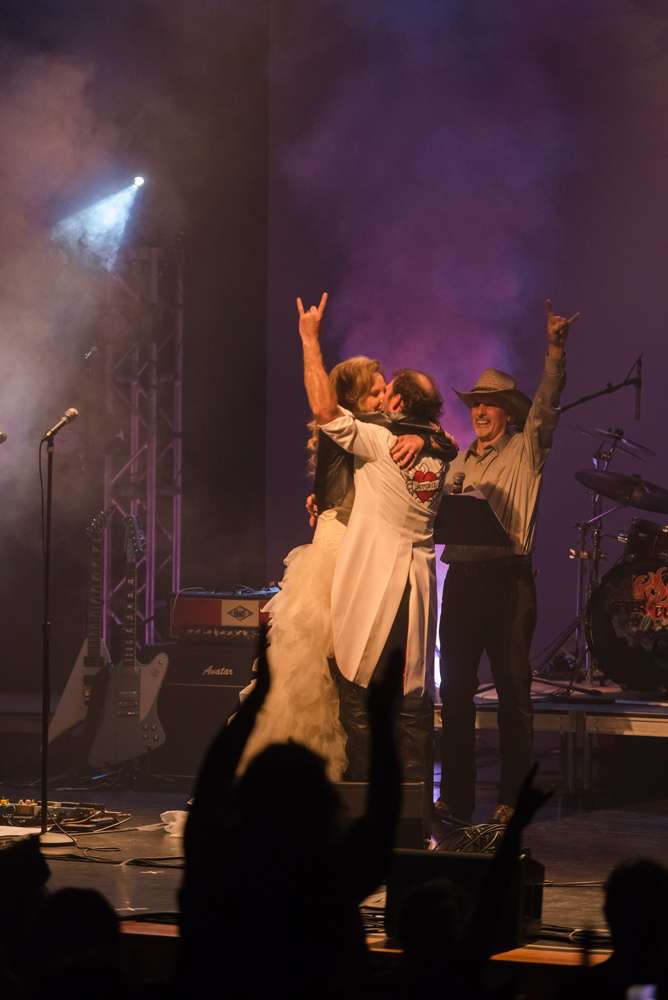 The night was complete with a red carpet welcome, mingling, and VIP seating for their guests. "We had three sets of 80s covers which subtly told our love story and culminated in an over-the-top walk down the aisle while Dan 'Sarah-naded' me with an truly epic rendition of the Top Gun Anthem from a riser that elevated from the stage. I 'Rick Rolled' our ceremony to get the audience going and we exchanged heart-felt vows that we wrote for each other."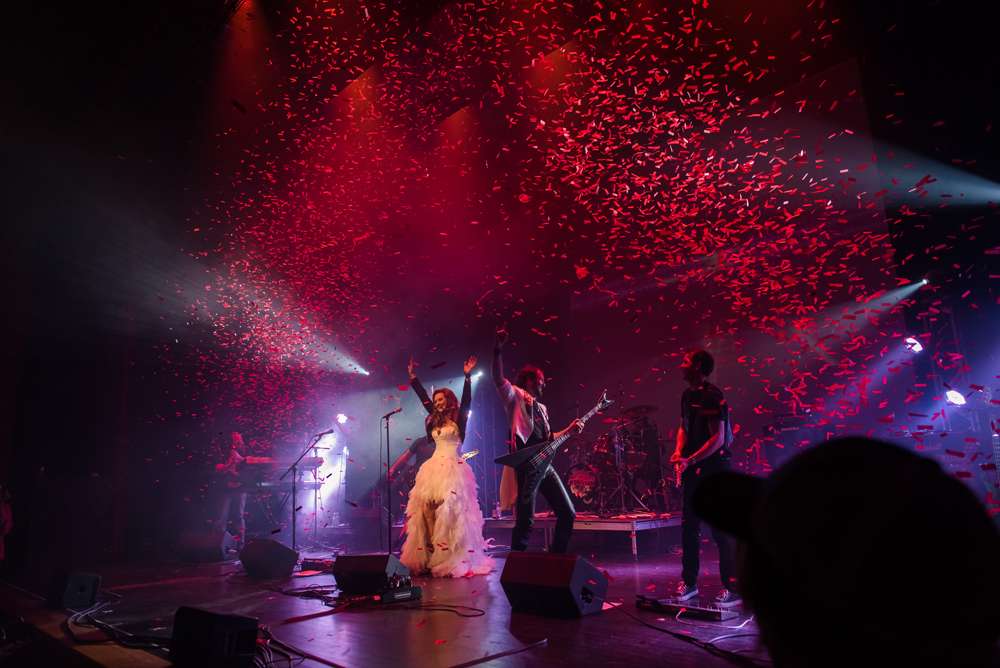 "I wrote our ceremony by assembling elements of traditional and non-traditional services and adding personal touches. We focused on teamwork and love as a universal truth. Our show was called What Love Is as a riff on the Foreigner song I Want To Know What Love Is (which we performed after our ceremony). That theme allowed us to weave 1 Corinthians 13 into our ceremony. I sang a medley of Faithfully by Journey and I'll Stand By You by the Pretenders at the end of our ceremony and we wrapped up the evening with Don't Stop Believin', complete with confetti cannons on the last hit."
The wedding was held at Spruce Peak Performing Arts Center in Vermont and the bride wore three outfits! "Outfit one was leather pants, a corset, a leather bolero with custom DIY epaulettes and studded cowboy boots", she explained. "Outfit two was inspired by Journey's Separate Ways video: a black leather skirt, white biker jacket, white patent leather kitten heels. Outfit three was a Justin Alexander high-low gown customised with a beaded heart brooch, leather jacket and studded stilettos." Her groom looked just as Rock n Roll in fringed leather chaps over distressed jeans with a black tank top and leather biker boots.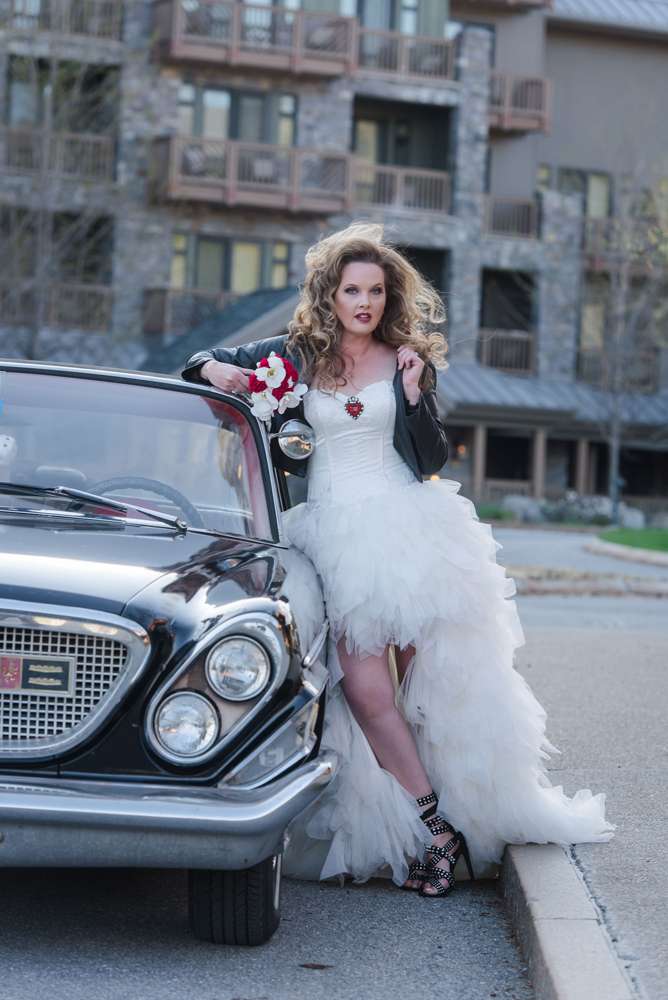 The bride's favourite part of the wedding was all the performances. "I loved watching Dan perform the Top Gun Anthem amidst fog and haze as he rose up from stage. He transitioned from the Anthem into a heavy metal version of the Wedding March and an epic solo full of pinched harmonics, chaotic picking and a mini tribute to Iron Maiden, his favourite band. Walking down the aisle with my Dad and our son, Will, during this solo was incredible!"