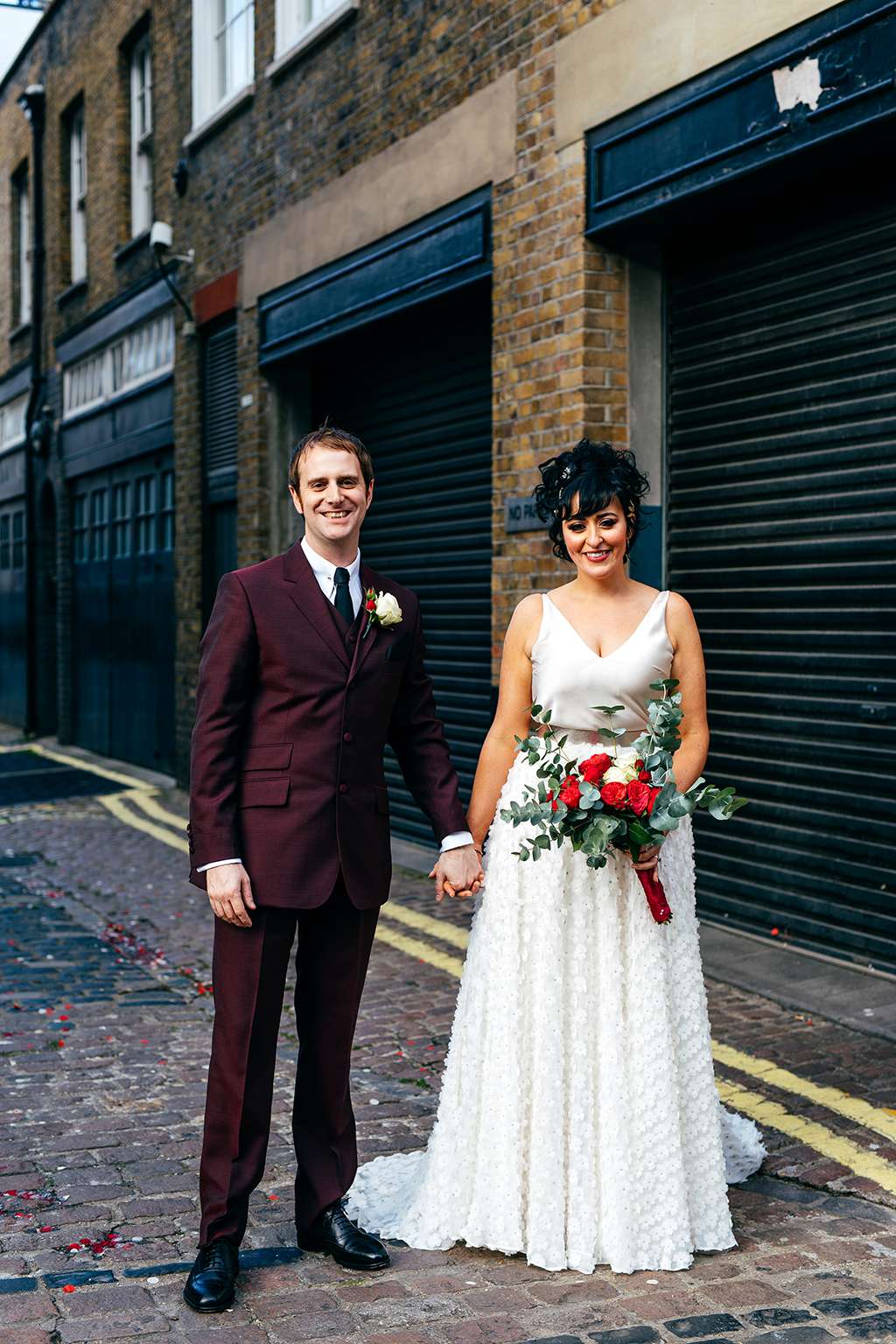 Laura was working as a waitress in a cocktail bar (yes, really!) when she met Lewis, and despite not charming her right away, they soon started to bond over their love of music. The couple are huge music lovers, with eclectic tastes, something that eventually made them click. With this in mind, they wanted to incorporate music into their wedding day as much as possible, so held their reception at Bush Hall in West London and booked London wedding photographer Jordanna Marston to capture their day.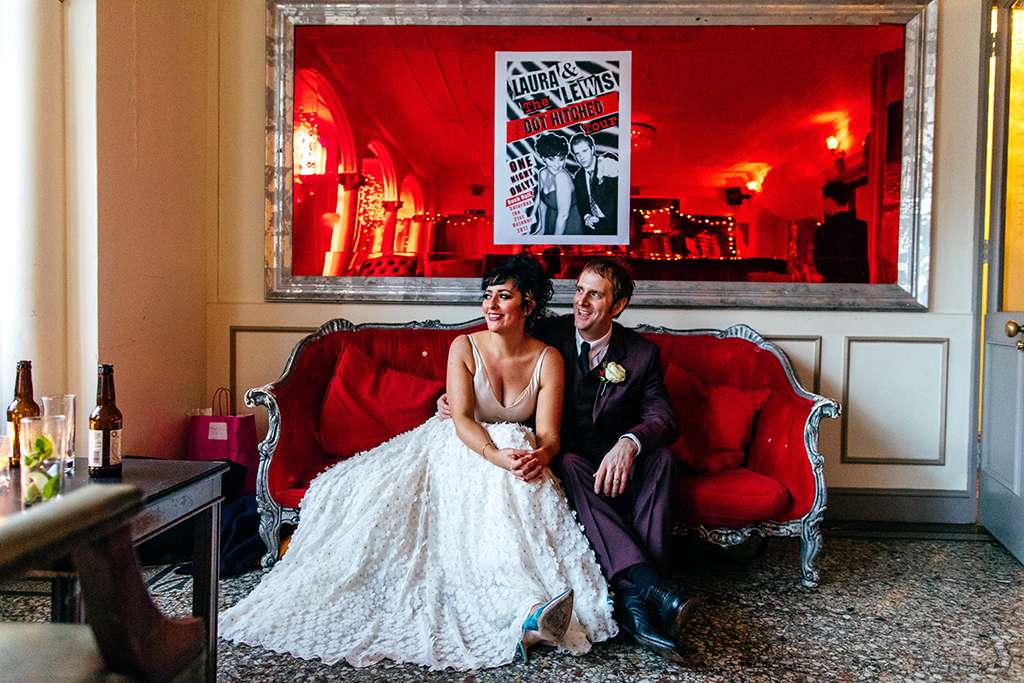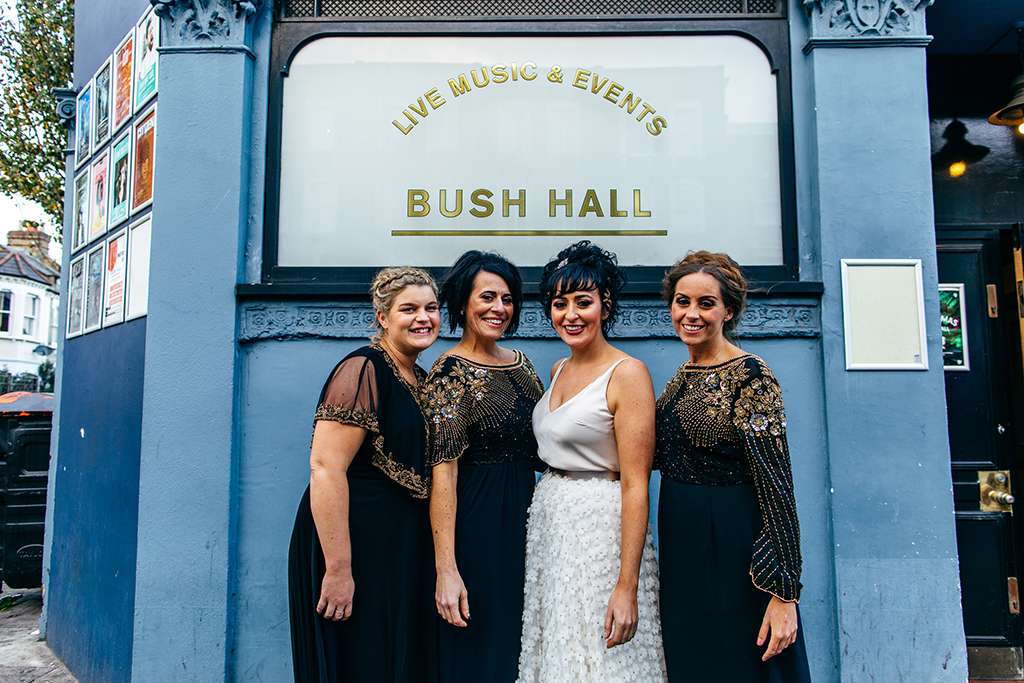 The unique Edwardian dance hall, complete with old ceilings, chandeliers, and pictures of all the artists that have previously played there, felt like the perfect venue for the couple. Once they had their venue, they let their imagination for decoration run wild!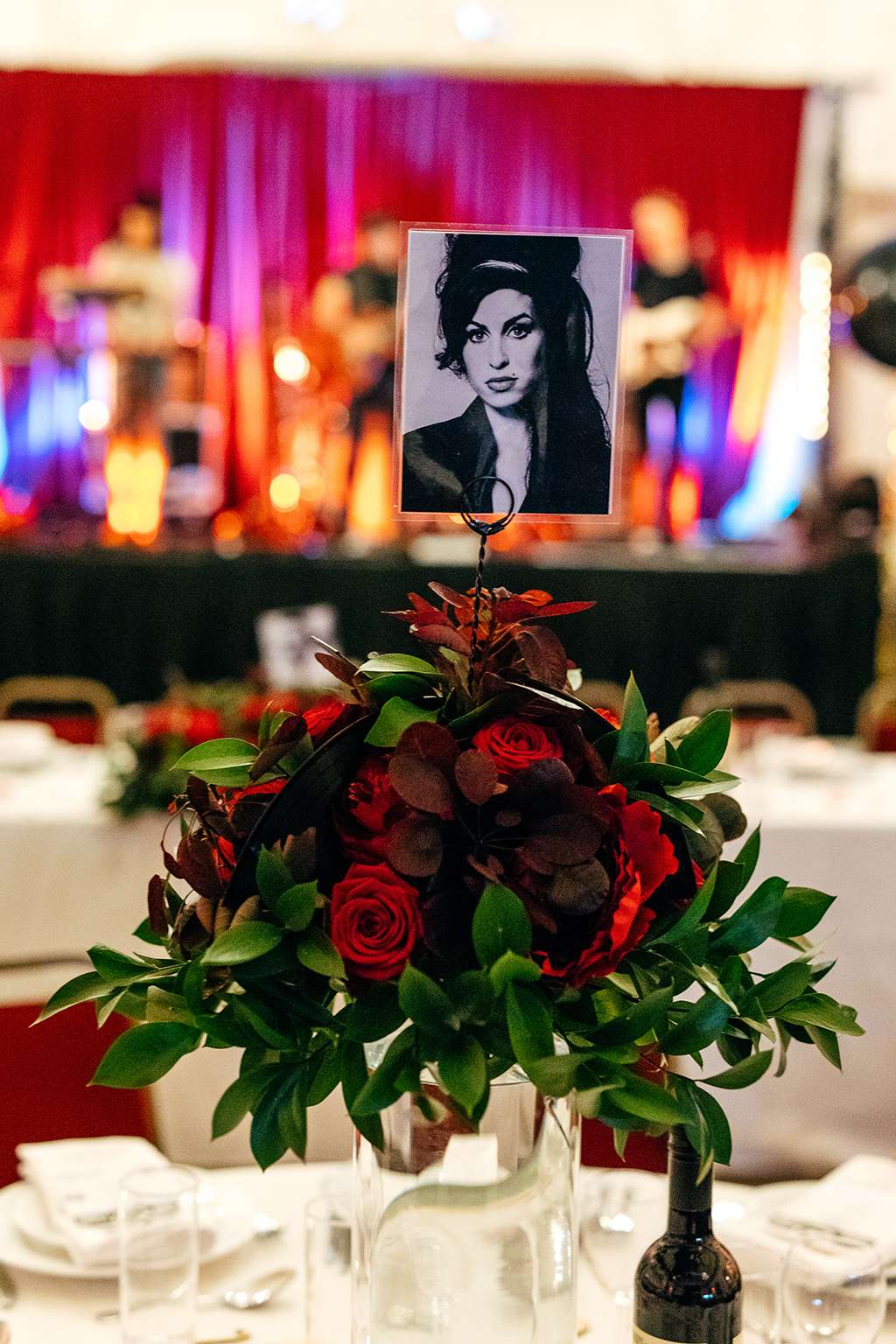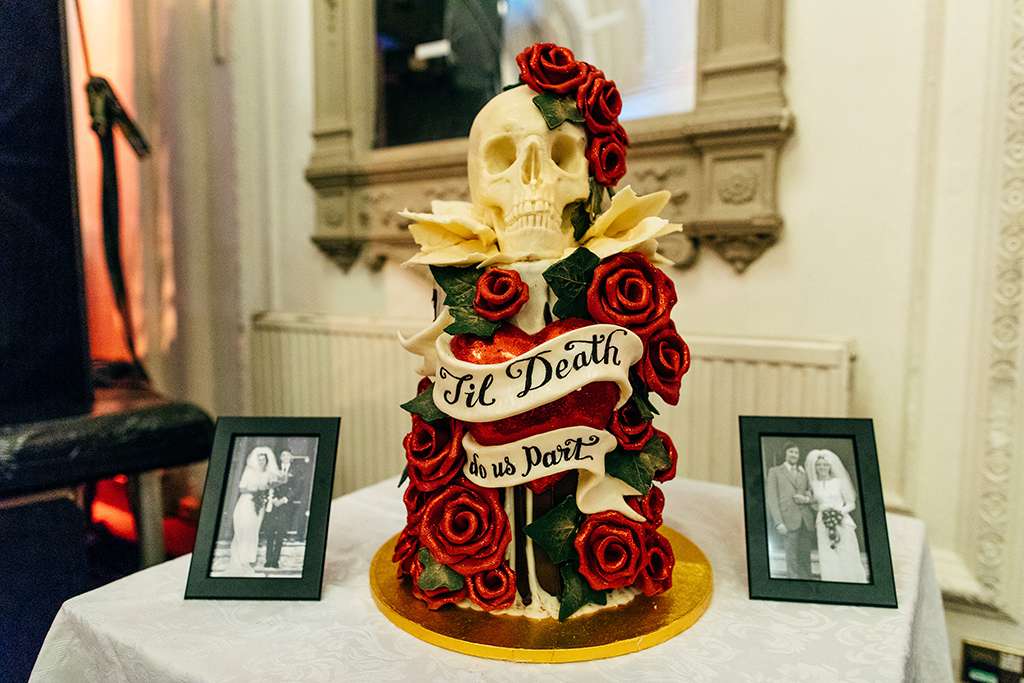 They undertook loads of DIY projects for their day, as not only is it the best way to add a personal touch, but also lots of fun. Laura and her sister did all the flowers, buying tonnes of roses from New Covent Garden Market and saving a bomb in comparison to buying ready made arrangements from a florist. They took 12" records, smashed them into pieces, and added them into the displays.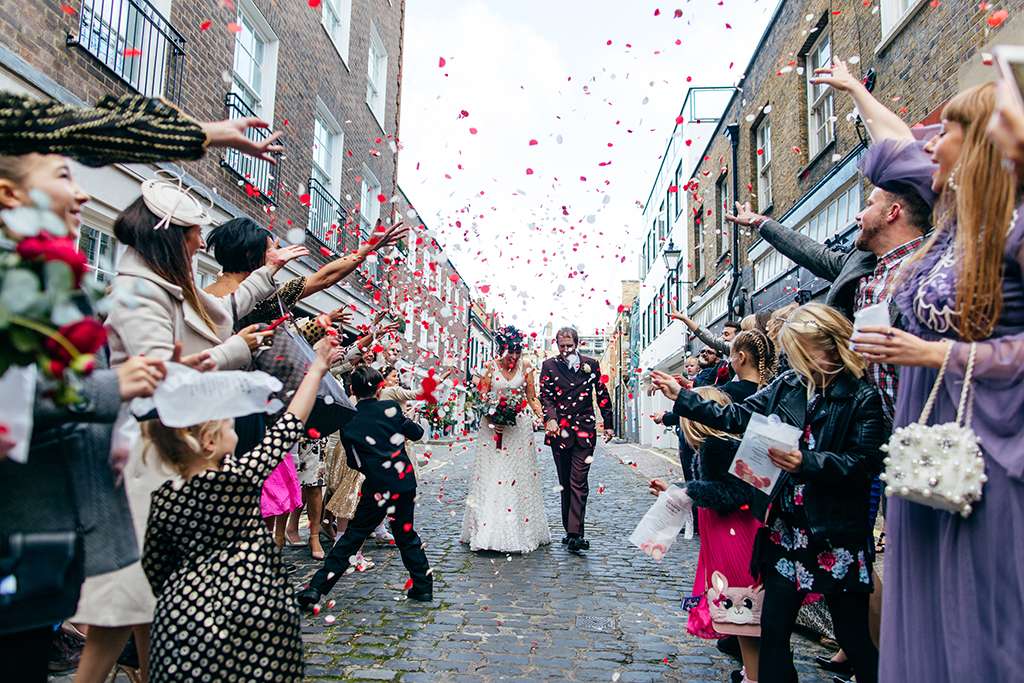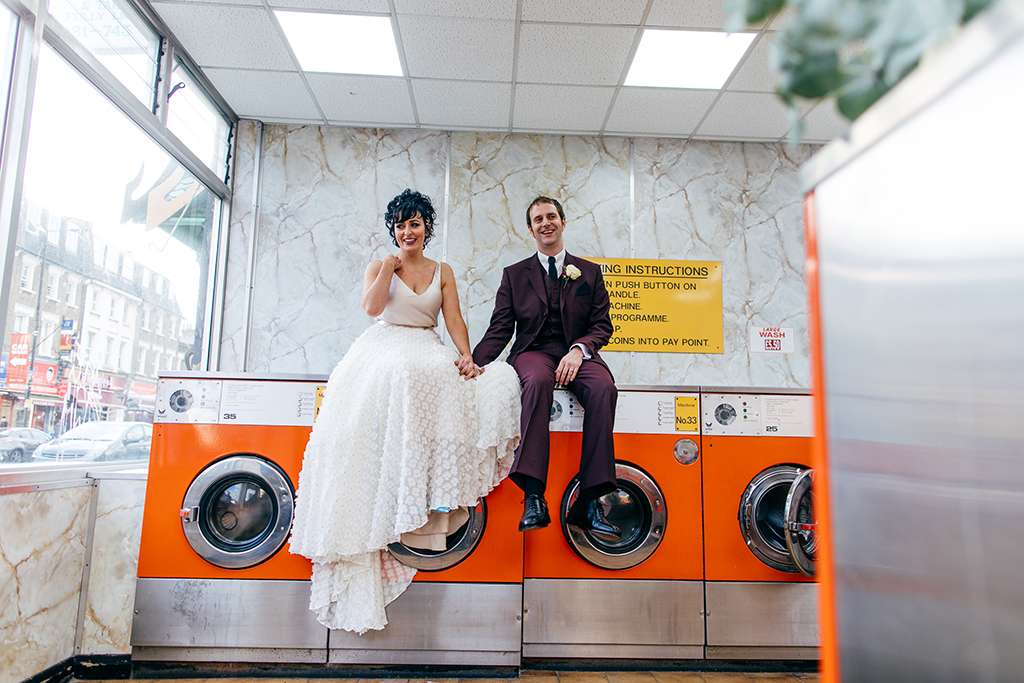 They made all their own invitations using 7" records bought at auction, which were then personalised with their wedding logo to make it look like a real logo. Their place names were microphone and guitar shapes cut from wood. They bought cheap plectrums from eBay and scattered them on the tables to look like flower petals. They made personalised punk style gig posters and displayed them around the venue, listing the wedding as if it was a gig / tour.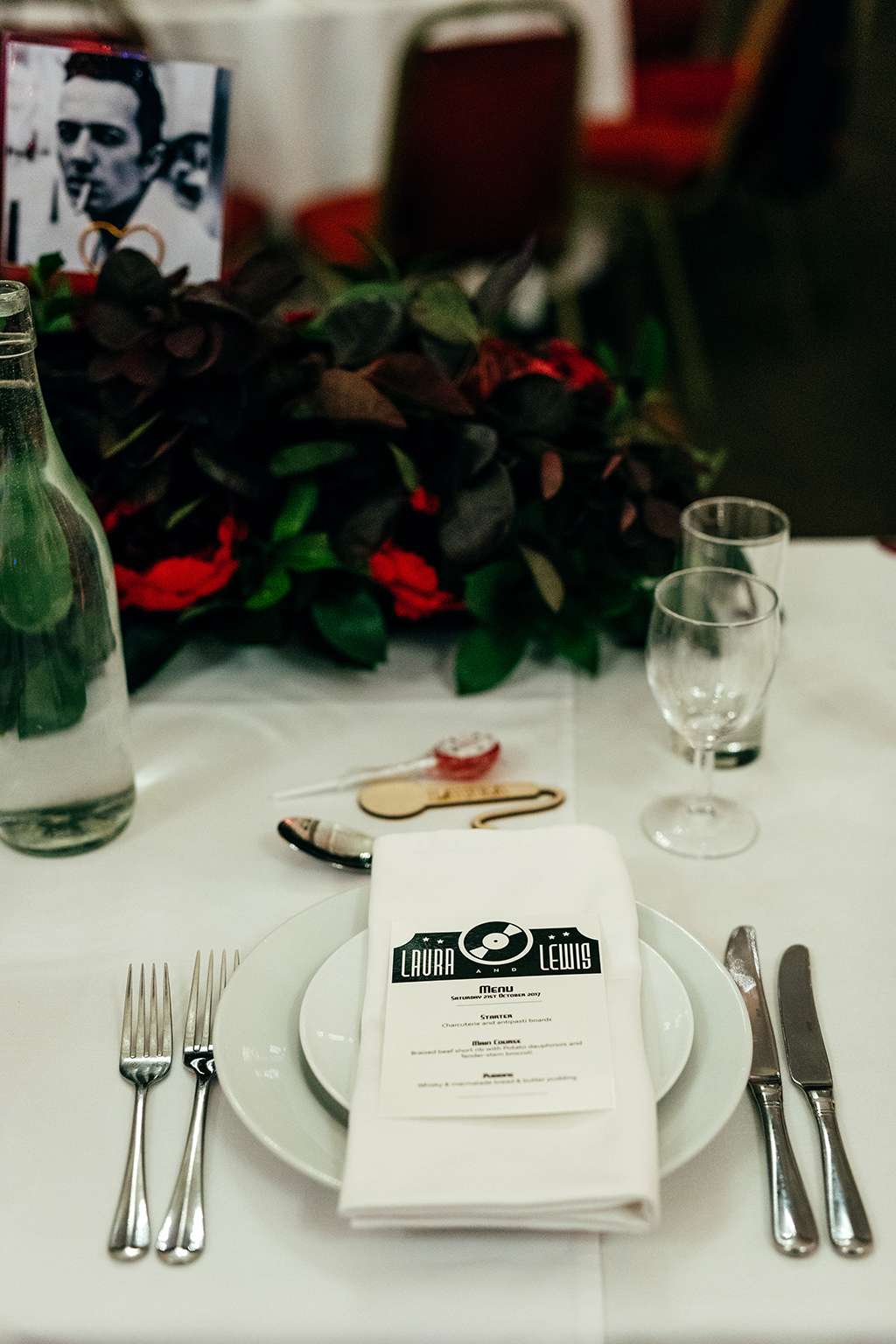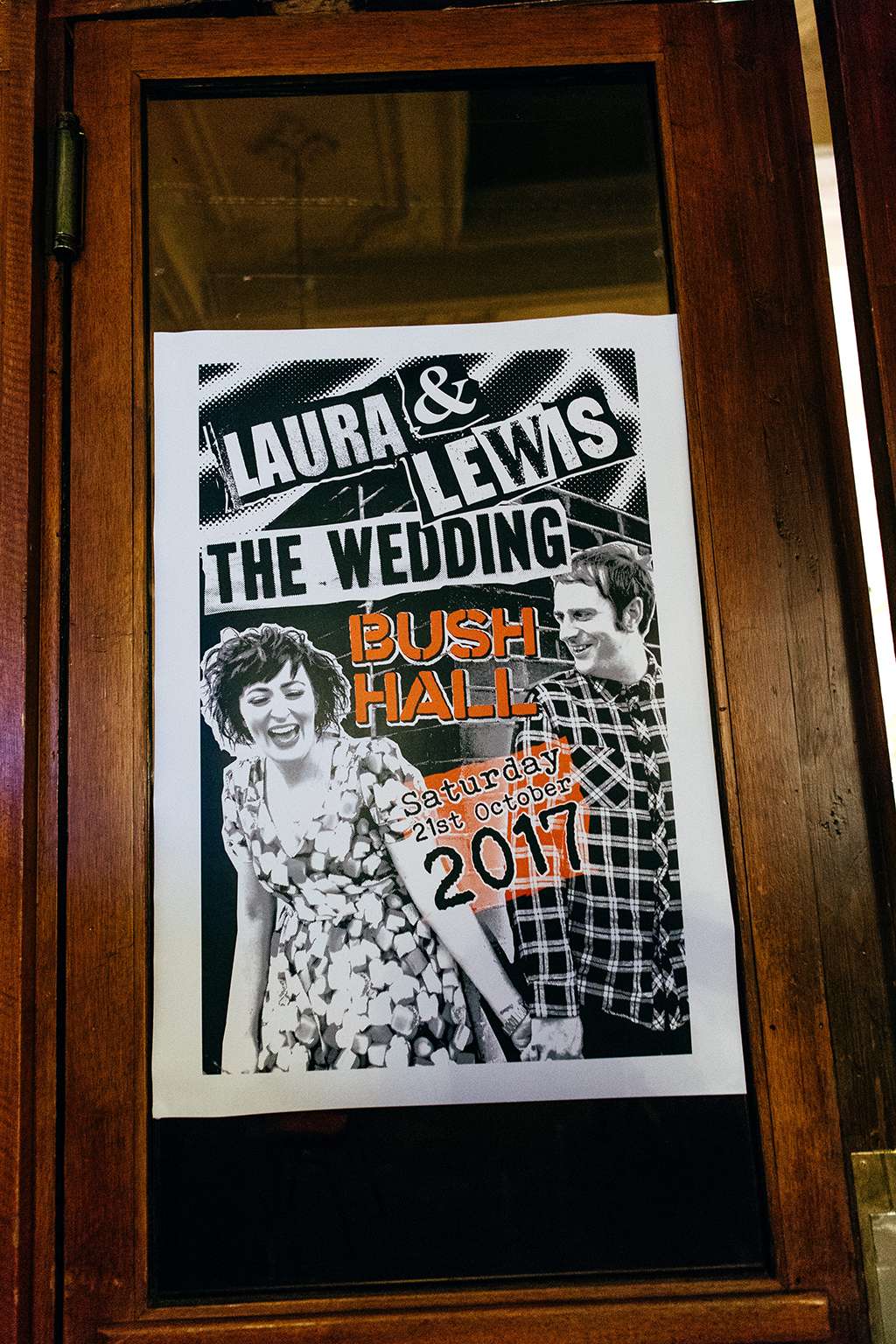 Laura wore a Charlie Brear dress with relaxed satin top and floral appliqué skirt detailing, paired with metallic blue shoes and rose gold belt. Her hair was adorned with her late grandmother's broach collection – while she had passed away many years ago, Laura still wanted a way to remember her nan on her day so her hairdresser took all her old broaches and stitched them into Laura's hair.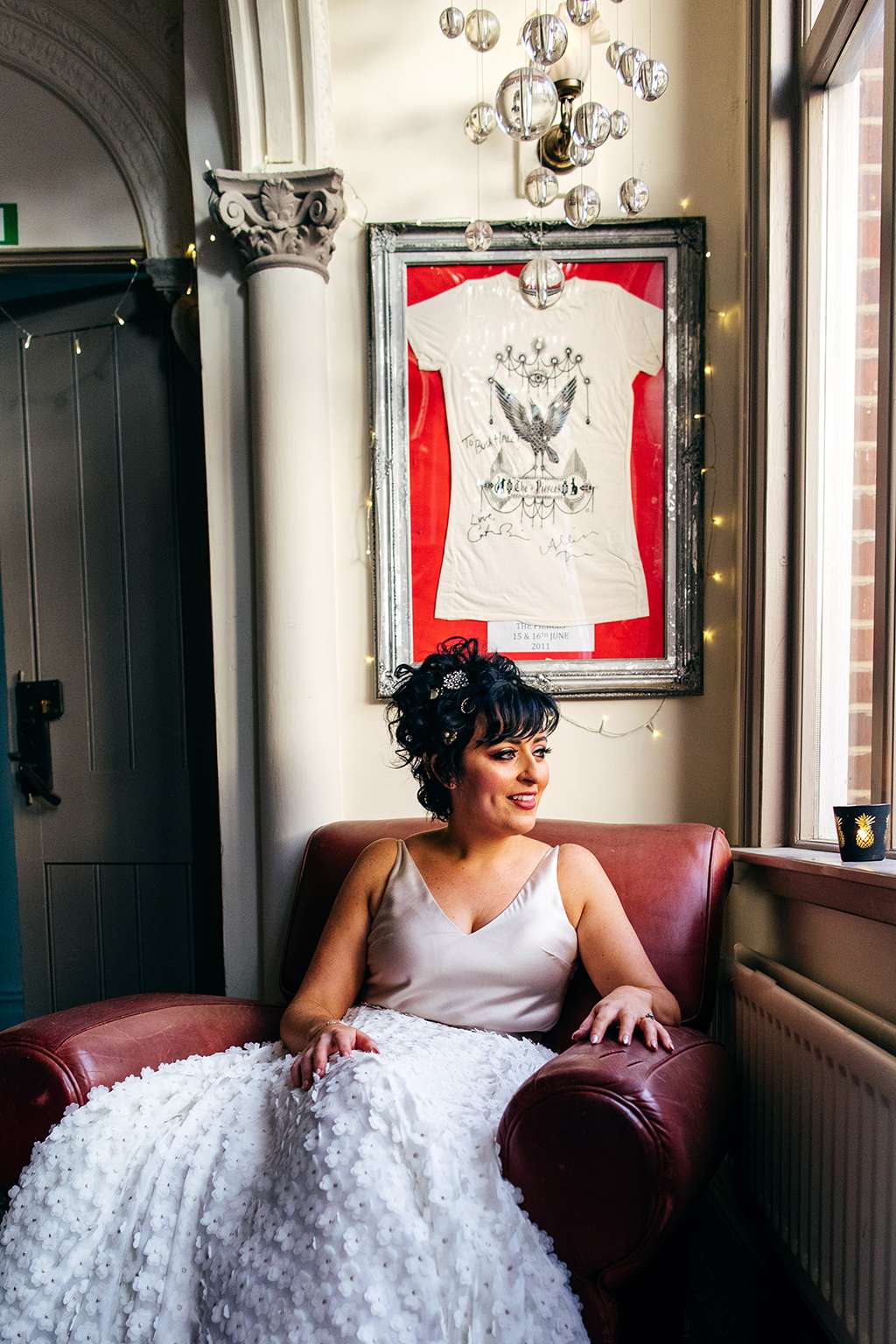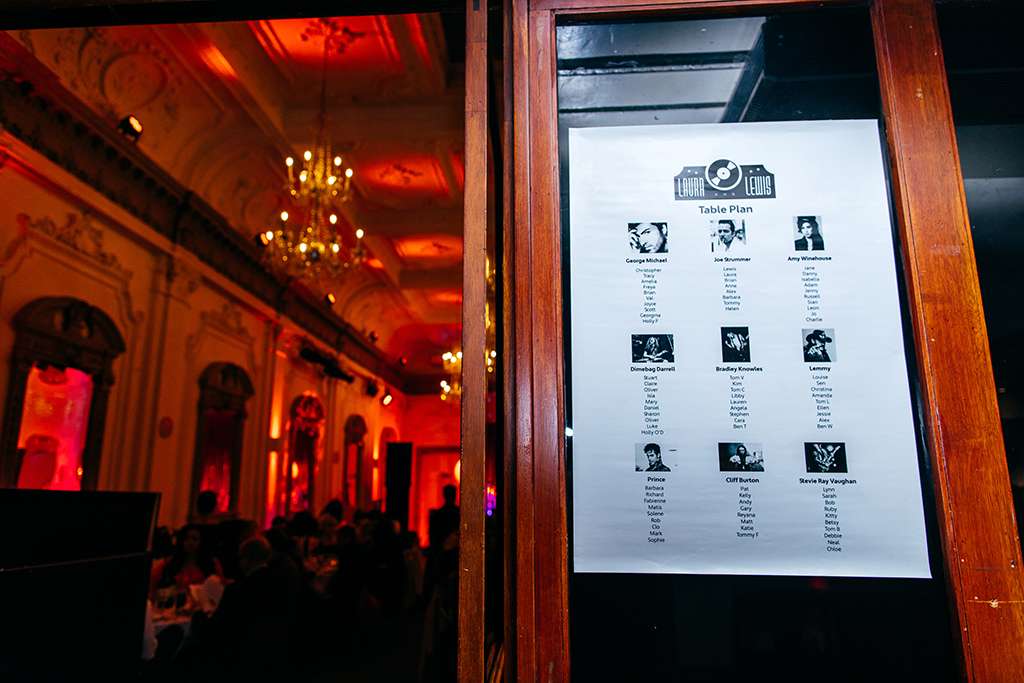 The ceremony was held in central London, as it was a good point for all their guests coming from various parts of the city. Laura walked down the aisle to Ecstasy of Gold by Ennio Morricone, as Lewis is a huge Metallica fan and it's the song they always play before they start their gig sets. They had friends and family perform readings from song lyrics and poetry that was sentimental to them. Afterwards they hotfooted it west to Shepherd's Bush and got the party started!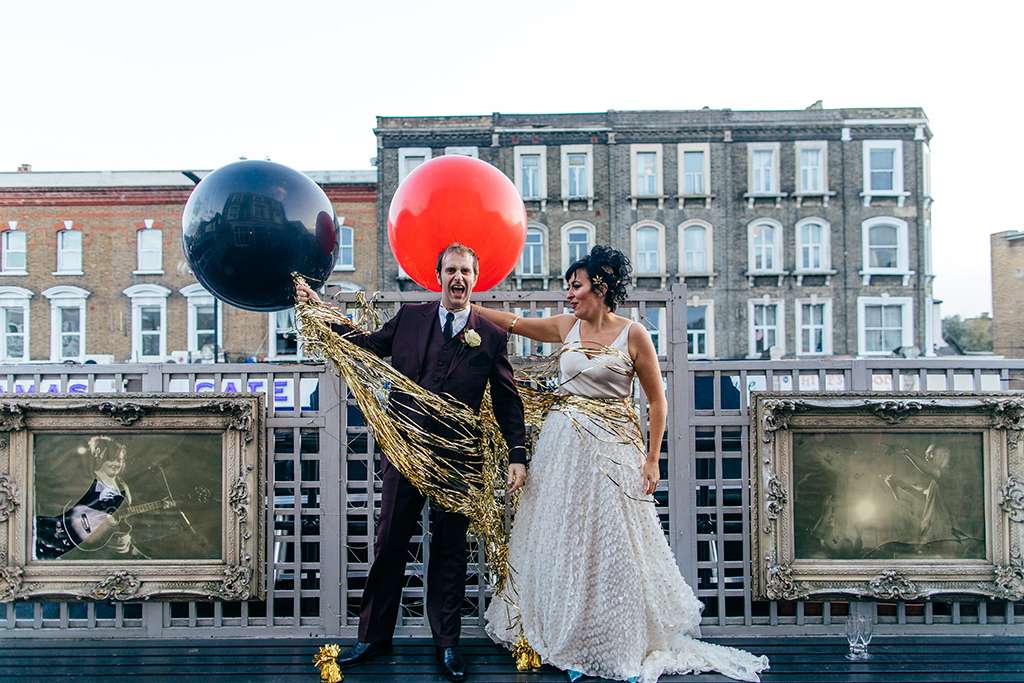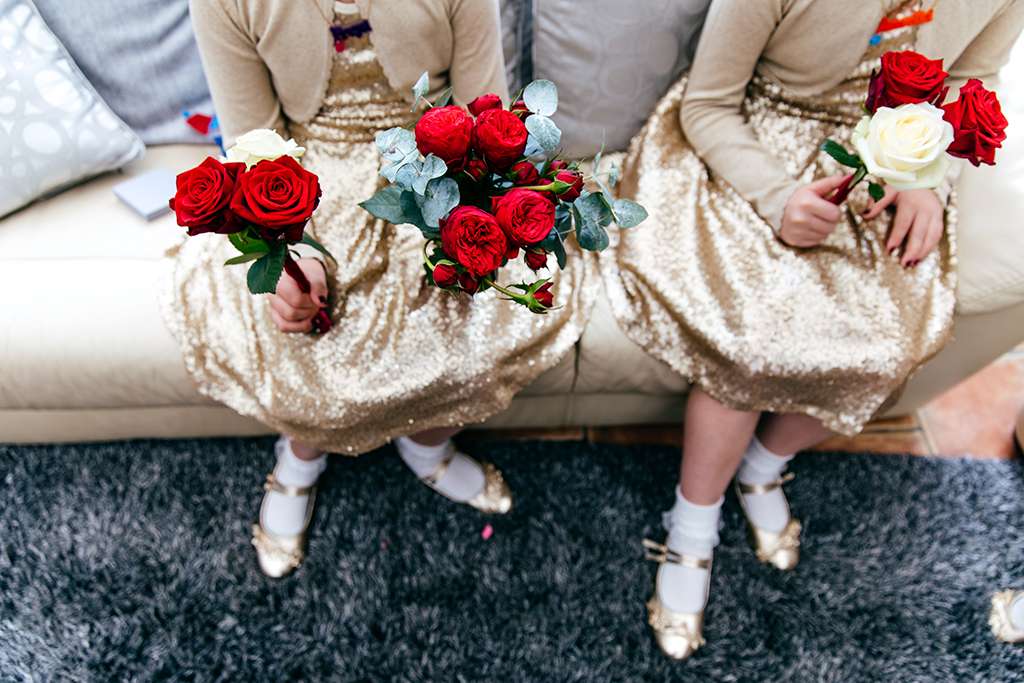 Having worked for many brides as a make-up artist, Laura was fortunate enough to have the foresight of what things can usually go wrong or cause drama on a wedding day. "I don't think you can ever be prepared for some surprising mishaps though," she advised, "so just expect the unexpected and take it all in your stride. Be true to yourselves and have the day you want, not just one to please your relatives. Relax and have fun with it!"