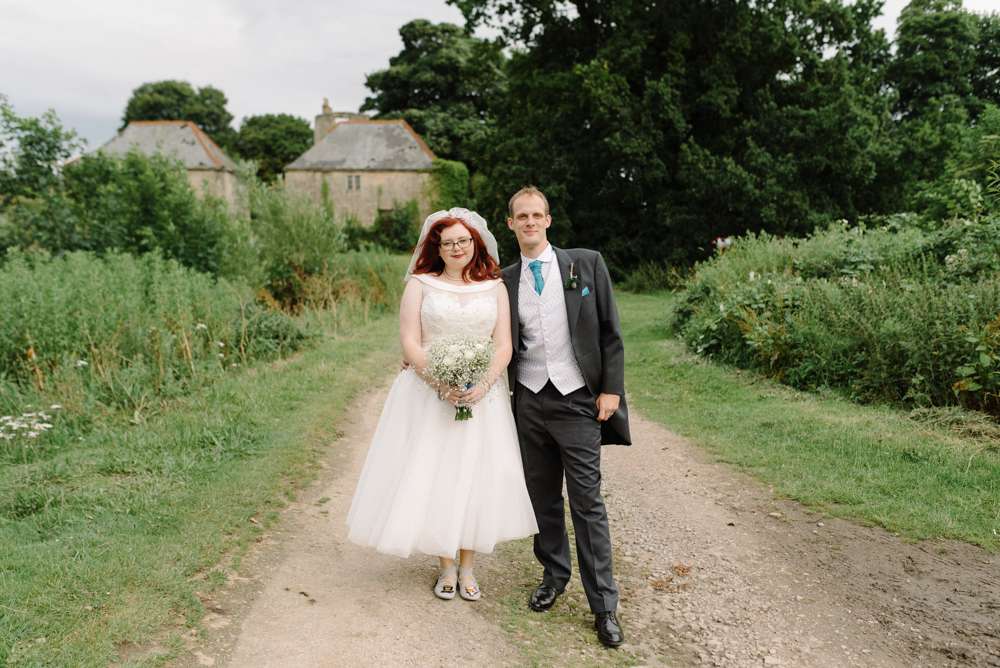 As lovers of all things vintage and regular attendees of vintage themed events, there was only one theme Helen and Aaron wanted for their July wedding. They are also pretty darn obsessed with afternoon tea which made choosing their catering options easy. They didn't hire in a company to do it though, they made it all themselves!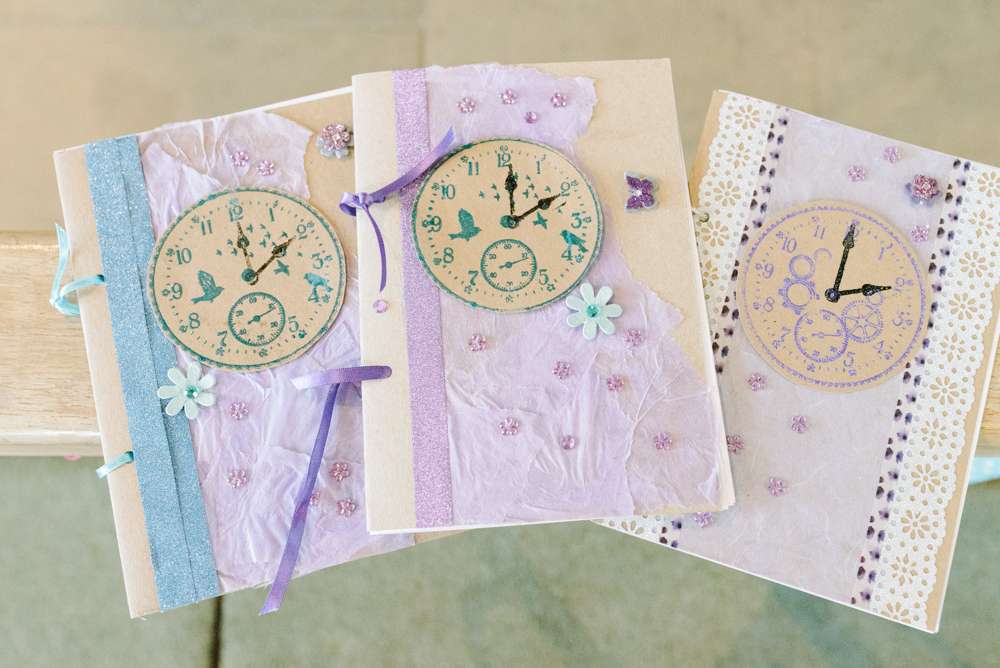 They were married at Rotherham Minster Church. "My husband is an atheist and I was brought up Catholic", Helen began. "I felt it was important for me to be married in a Church and Aaron respected this. The Church of England was happy to accommodate our different beliefs. The ceremony was laid back and very entertaining … especially when Reverend Bruce pulled out his surprise tambourine. We walked into the church the organ playing the Imperial March from Star Wars and left as the organ played Always Look on the Bright Side of Life from Monty Python."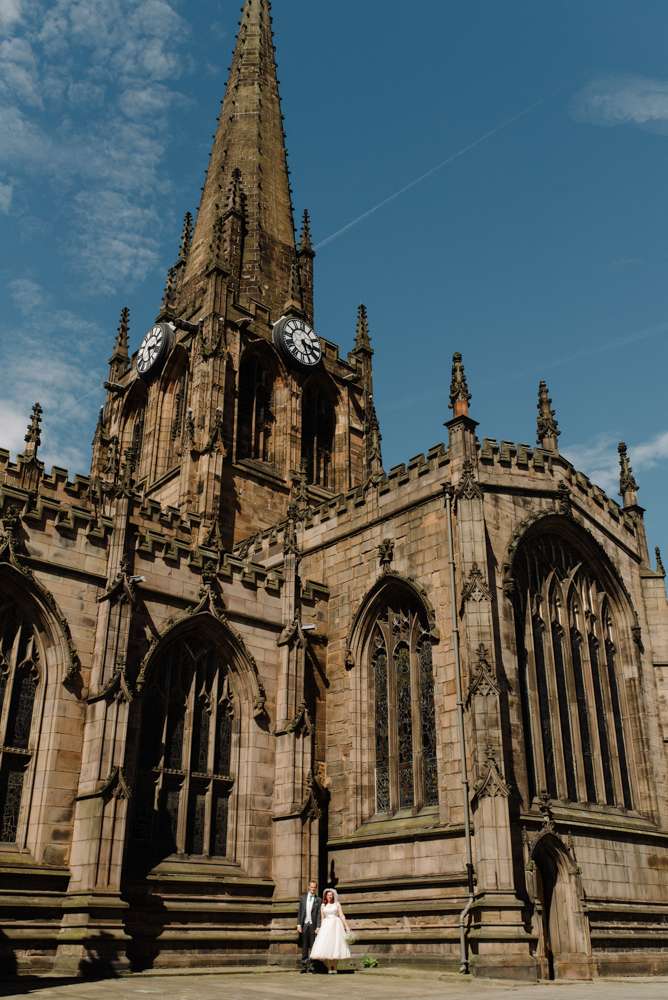 Their reception decor was all homemade. The DIY didn't end there though. They also made their own photo booth and used the bride's parent's car as transport. Instead of a band or DJ they made their own Spotify playlist and of course they did all the catering themselves too. All these things helped them keep under their £8000 budget.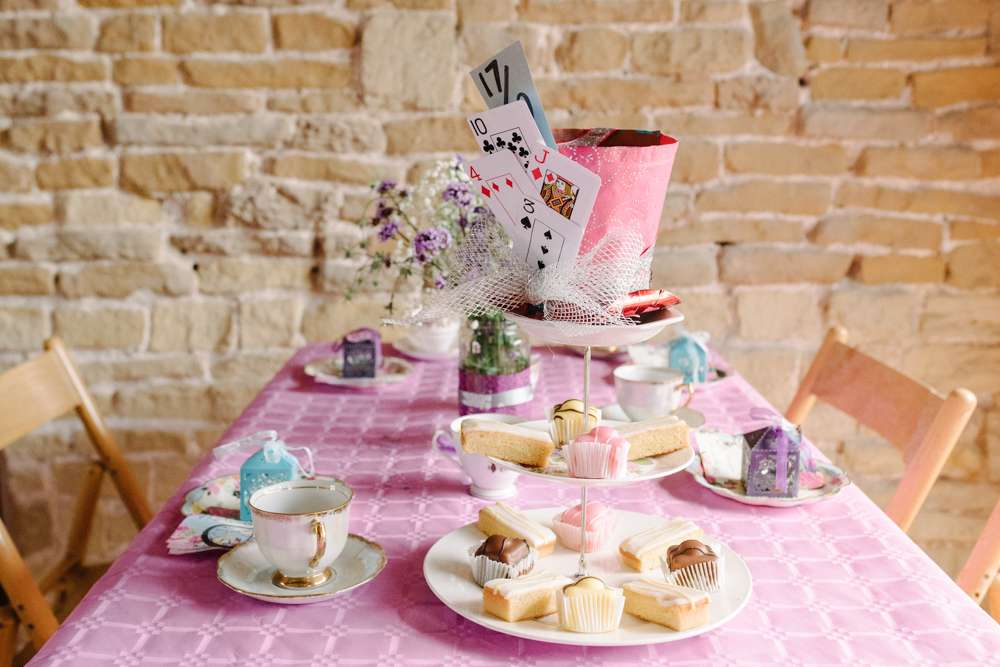 "We made the invites, lots of decorations, tea cup candles, cake stands and the order of service", she continued. "We also had home made 'Eat Me' and 'Drink Me' favours. My grandfather made a lot of cheeseboards as well flamingo croquet bats."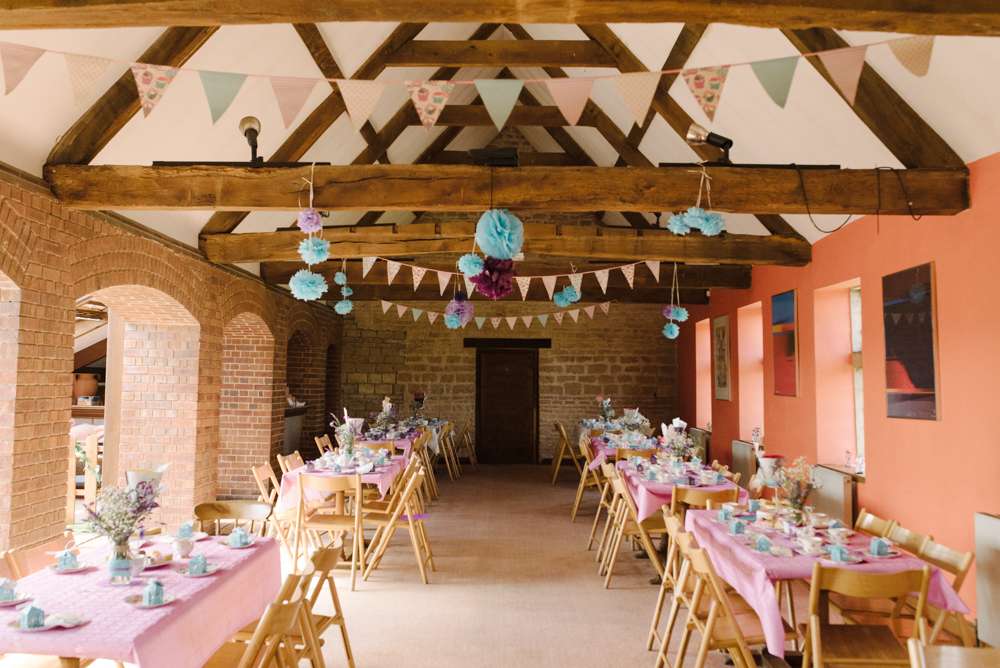 The one thing they didn't want to scrimp on was the photos. Their photographer, Gabrielle Bower, was their biggest expense. "Our photos are beautiful and were so worth the cost! I came across Gabrielle;s website when I searched 'alternative wedding photographer'. After looking at the photos on her website I knew her vibe was the one I wanted for our wedding. My partner and I are very nervous in front of the camera but she made us feel at ease with some fun games. Gab's and her partner in crime, Matt, were awesome and by the end of the wedding day it felt as if they were long lost friends."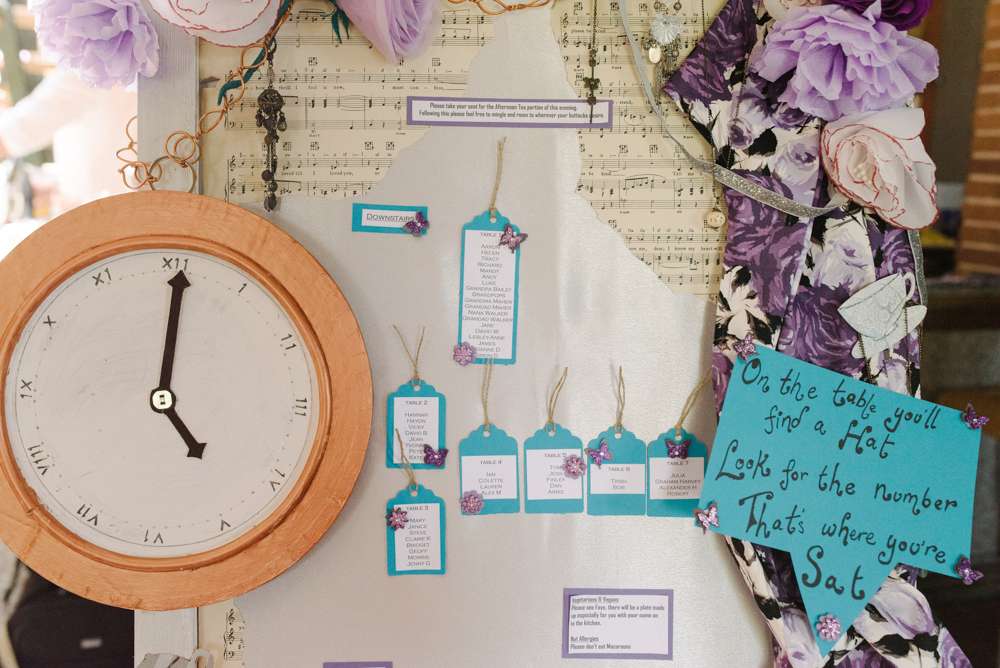 There's not much they'd change about their wedding looking back, but they probably wouldn't have decided to self-cater for 140 people! "Saving money is great, but for the extra stress it caused actually wasn't worth it. I would have got someone to cater the whole day instead of just part of it… especially when you are feeding 140 people!"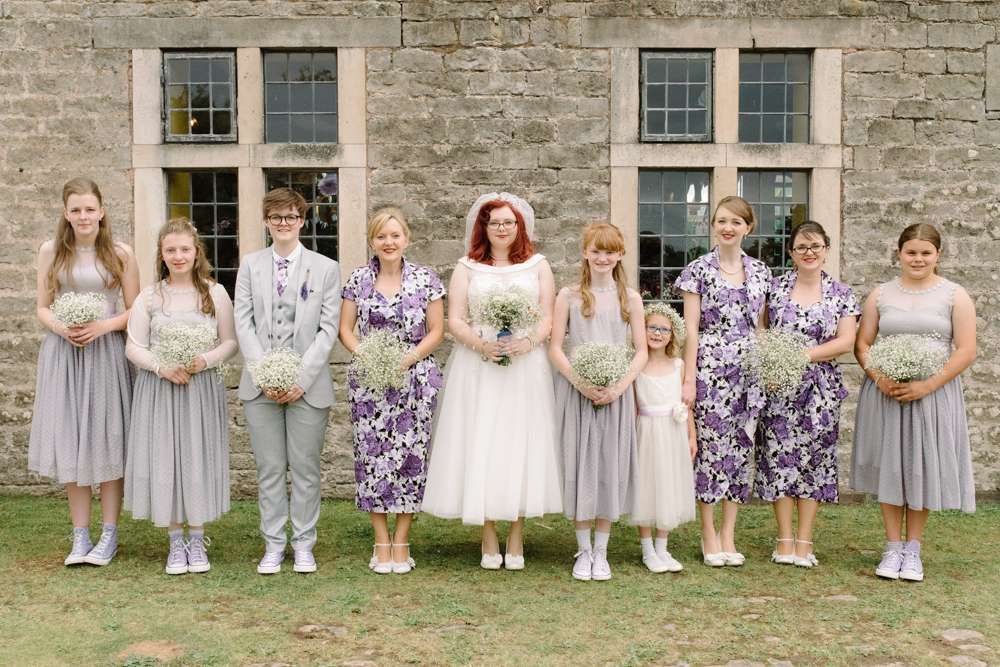 "My advice for other couples is that if you are using a playlist for songs check that your venue has good WiFi and if not make sure all your songs are downloaded –  especially your first dance!"