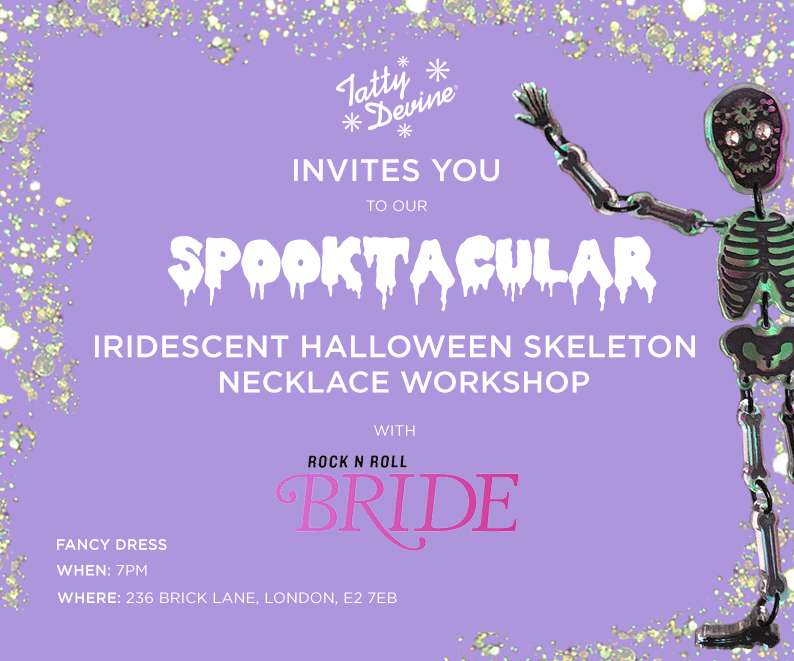 I have been a massive fan of Tatty Devine ever since I discovered them as a teenager. I dreamed of one day being able to adorn myself daily with all their pretty plastic creations. That love affair has continued well into adulthood and the Tatty pieces I own will forever be some of my ultimate faves.
So when the babes at Tatty Devine got in contact to ask if I wanted to visit their Brick Lane store to do a Halloween themed jewellery making workshop it felt like all my Christmasses (or should that be Halloweens?) had come at once.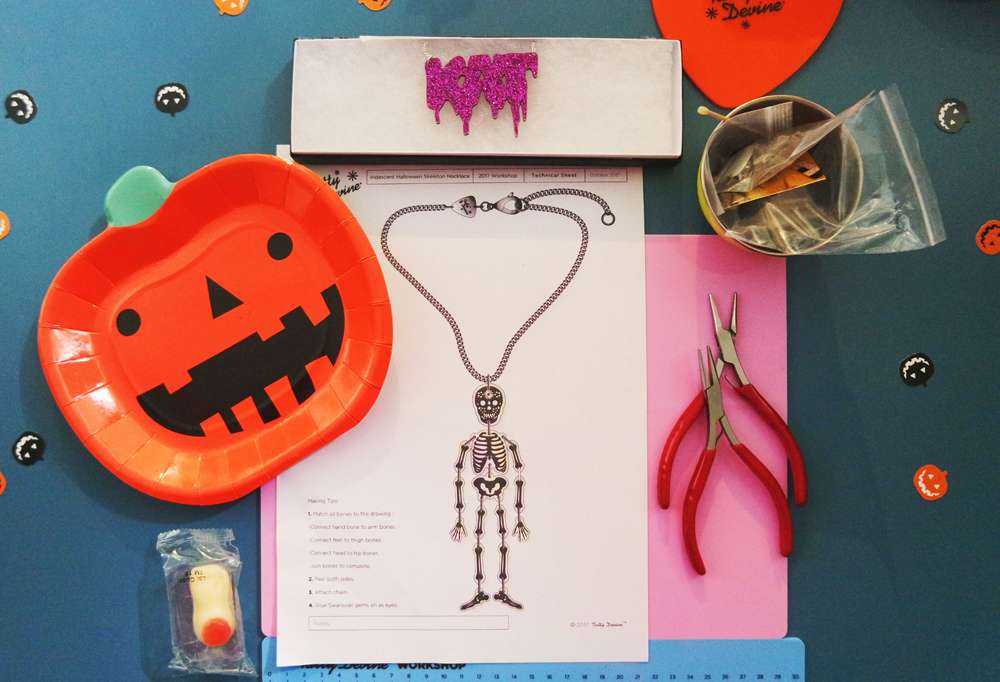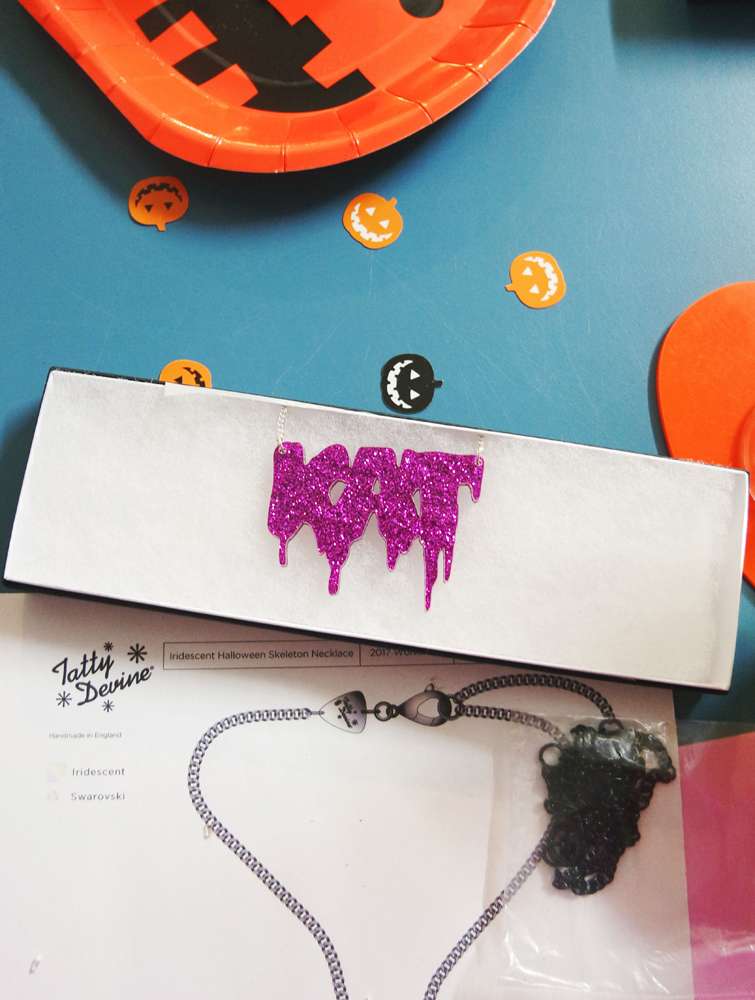 On Tuesday evening Sophie, Ronnie, Lisa, Paige and I excited arrived at their shop just as it was closing for our private party. We were all sat around a table and instead of normal place settings there was a custom spooky glittery name necklace in each spot. I may have audibly squealed.
Ronnie even got TWO because they weren't sure if she'd prefer Ronnie or Veronica.. and she got to keep them both! Jealous much? I should have casually mentioned in advance that I also go by the name of Kathryn… and Rock n Roll Bride… and Princess of the Manor…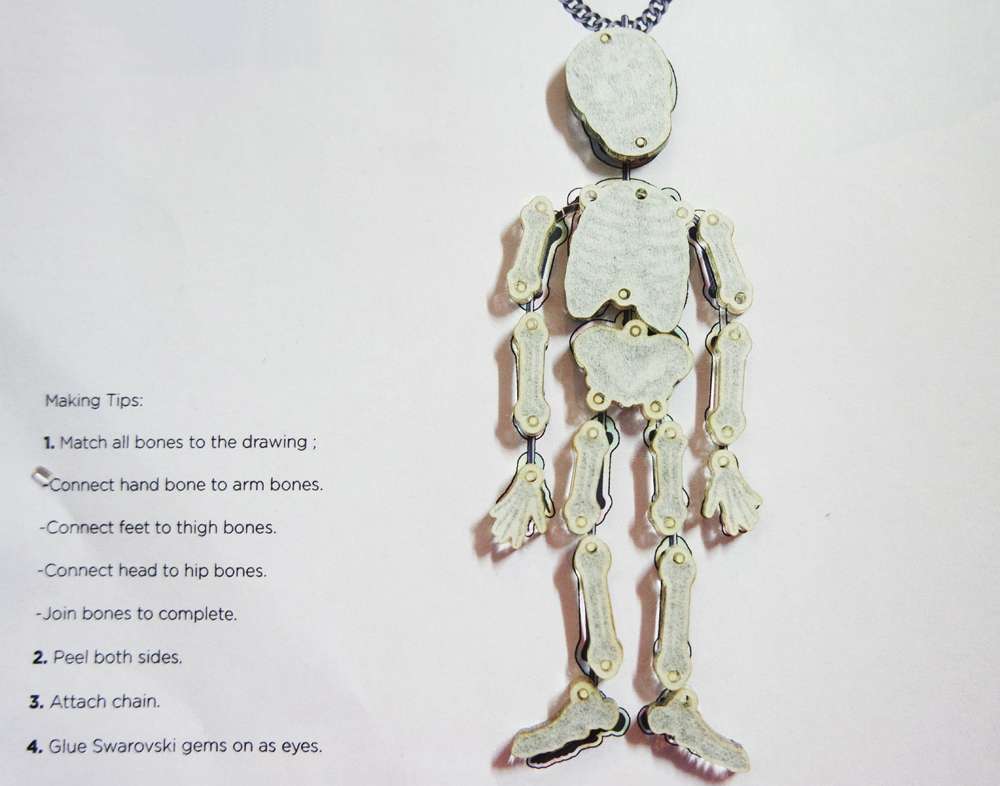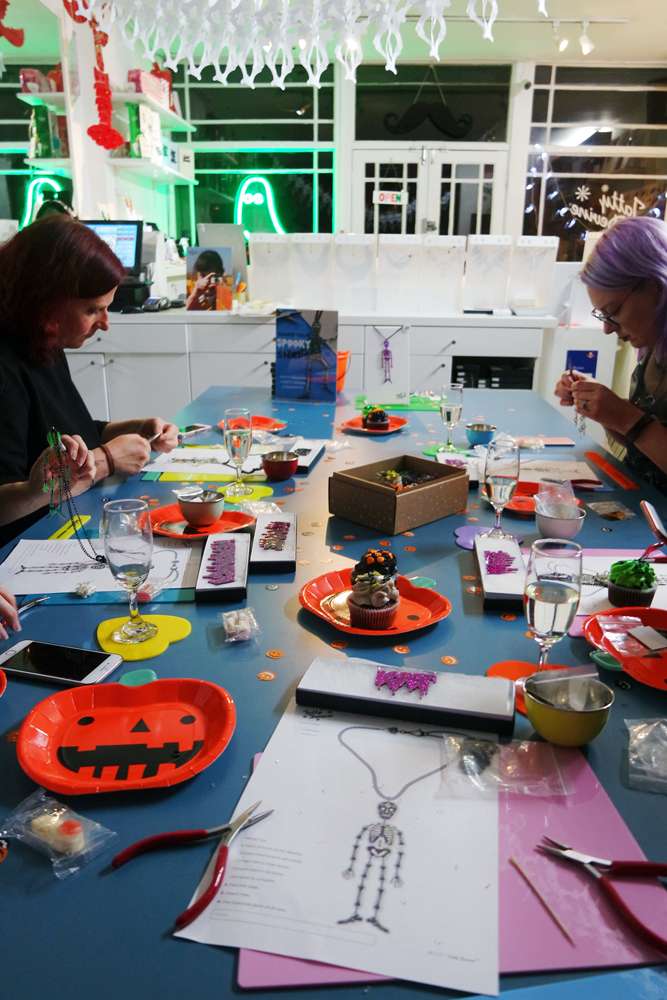 We each got to make this adorable, iridescent skeleton necklace. It was quite fiddly but once I got the hang of it it was super fun. After putting him together with jump rings, we peeled the paper backing off to reveal his shiny beauty and glued some crystals onto his eyes!
We were treated with delicious and amazing looking spooky themed cupcakes from Crumbs and Doilies, prosecco and Halloween sweets as we worked.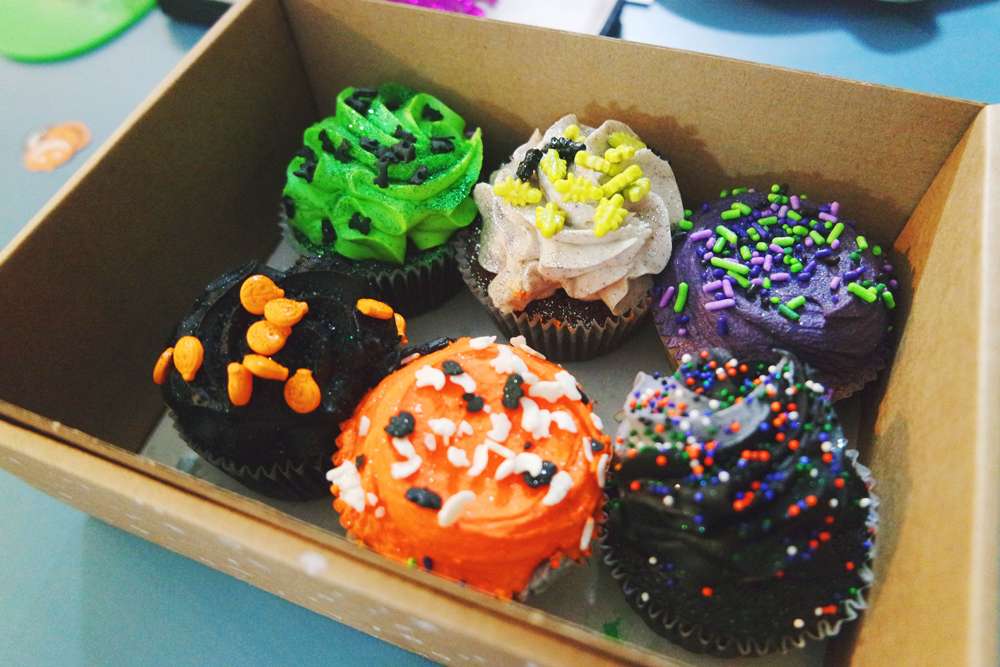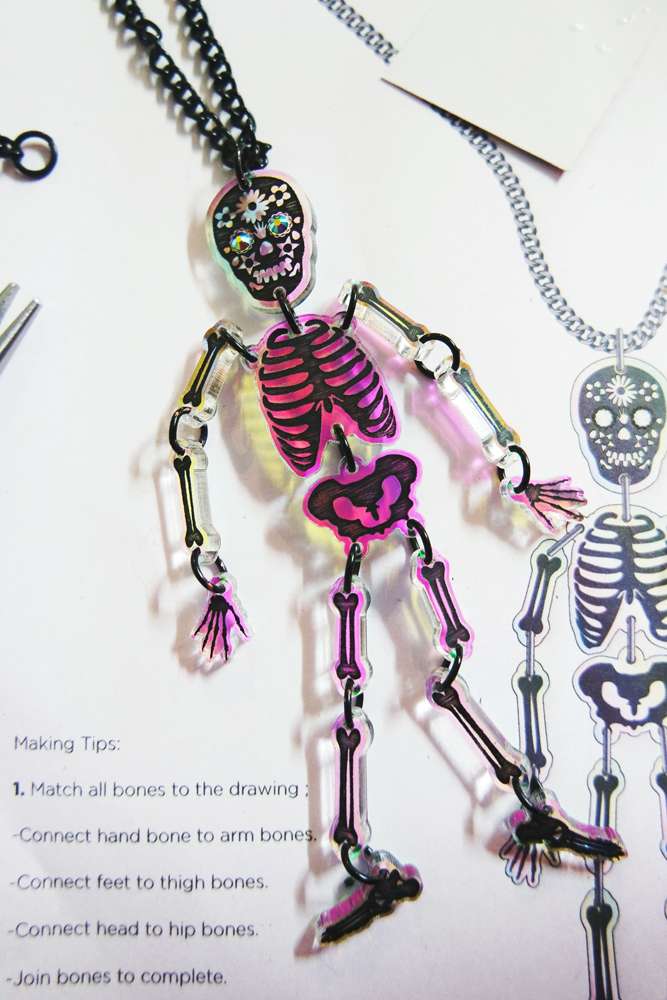 After we were done we were allowed to browse around the store and were each given 20% off anything we wanted to buy. I may have come home with a glittery ruler (totes useful right?) and an astronaut brooch.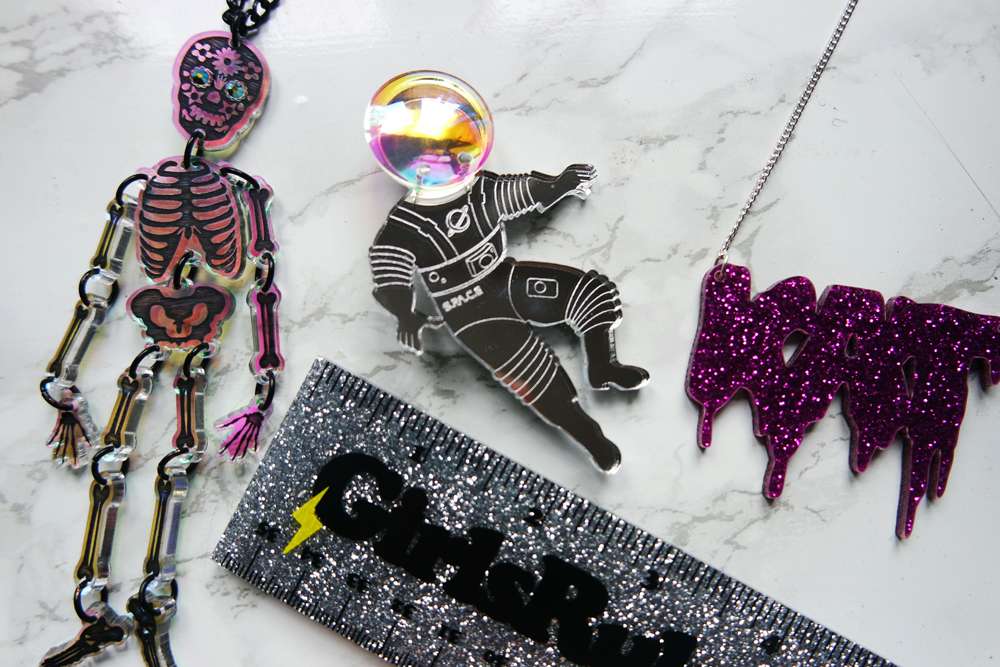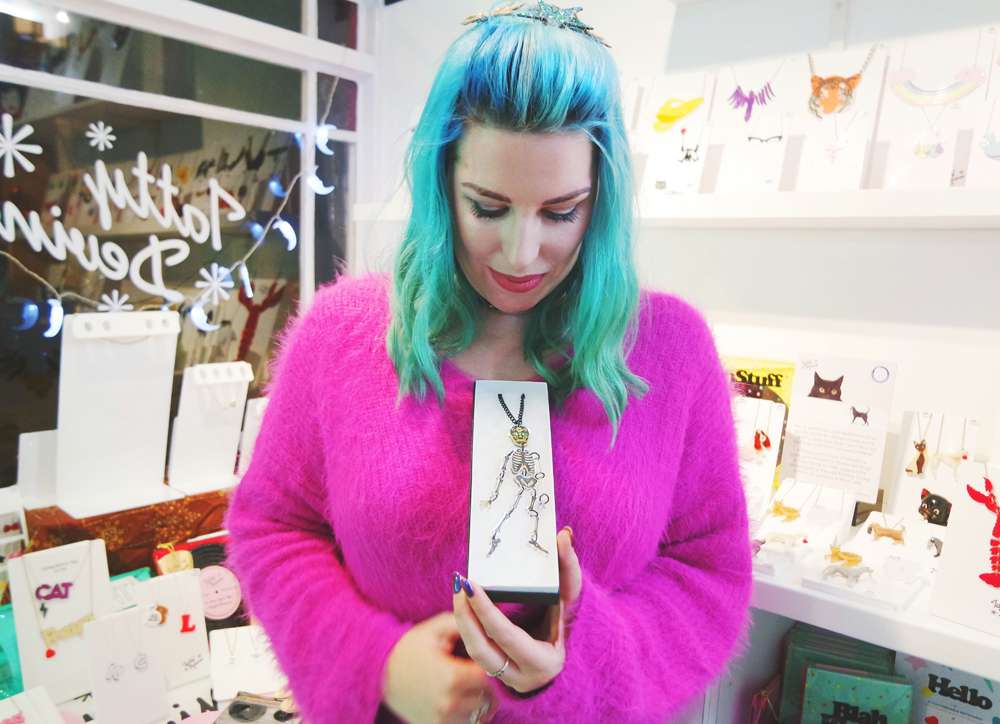 The class was SO FUN and would be such a great birthday or hen do idea! The classes range in price depending on which product you make, but the skeleton one would have been £110 per person. Yes, it's a little pricey, but you do all leave with a necklace worth more than that (that you can proudly tell everyone you made yourself!) They have other party options priced from £40 where you can make things like a bunting necklace or a charm bracelet too.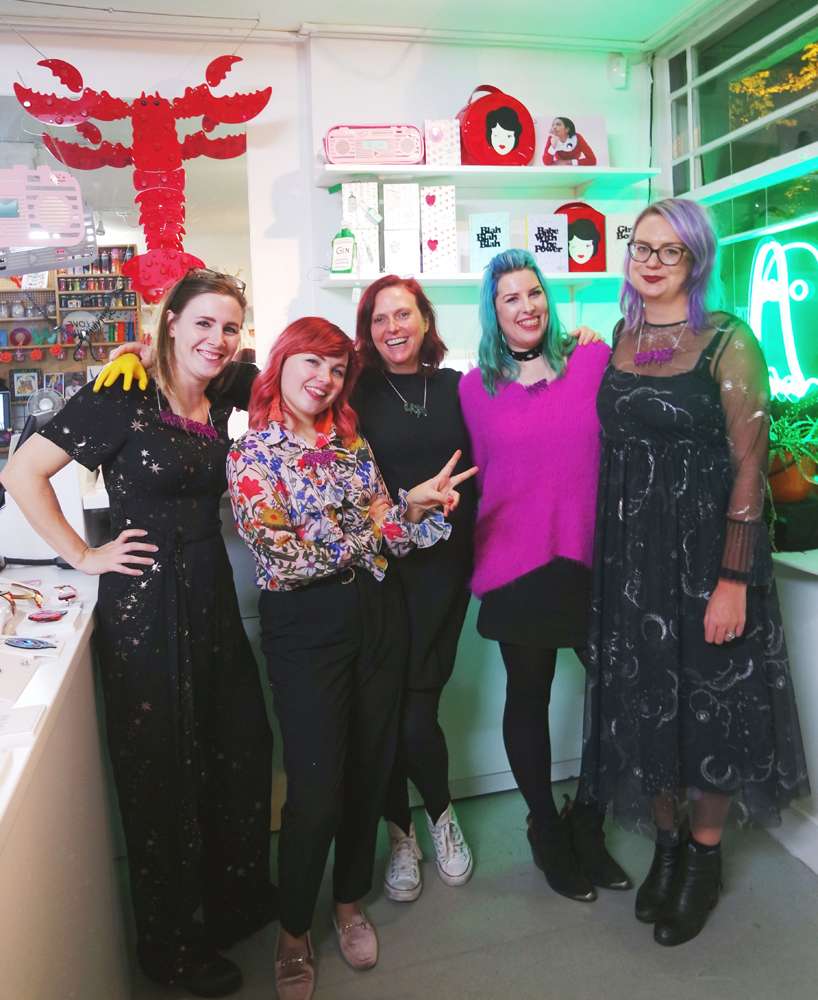 Thank you to the babes at Tatty Devine for such a fun evening! Can we do it all over again soon please?