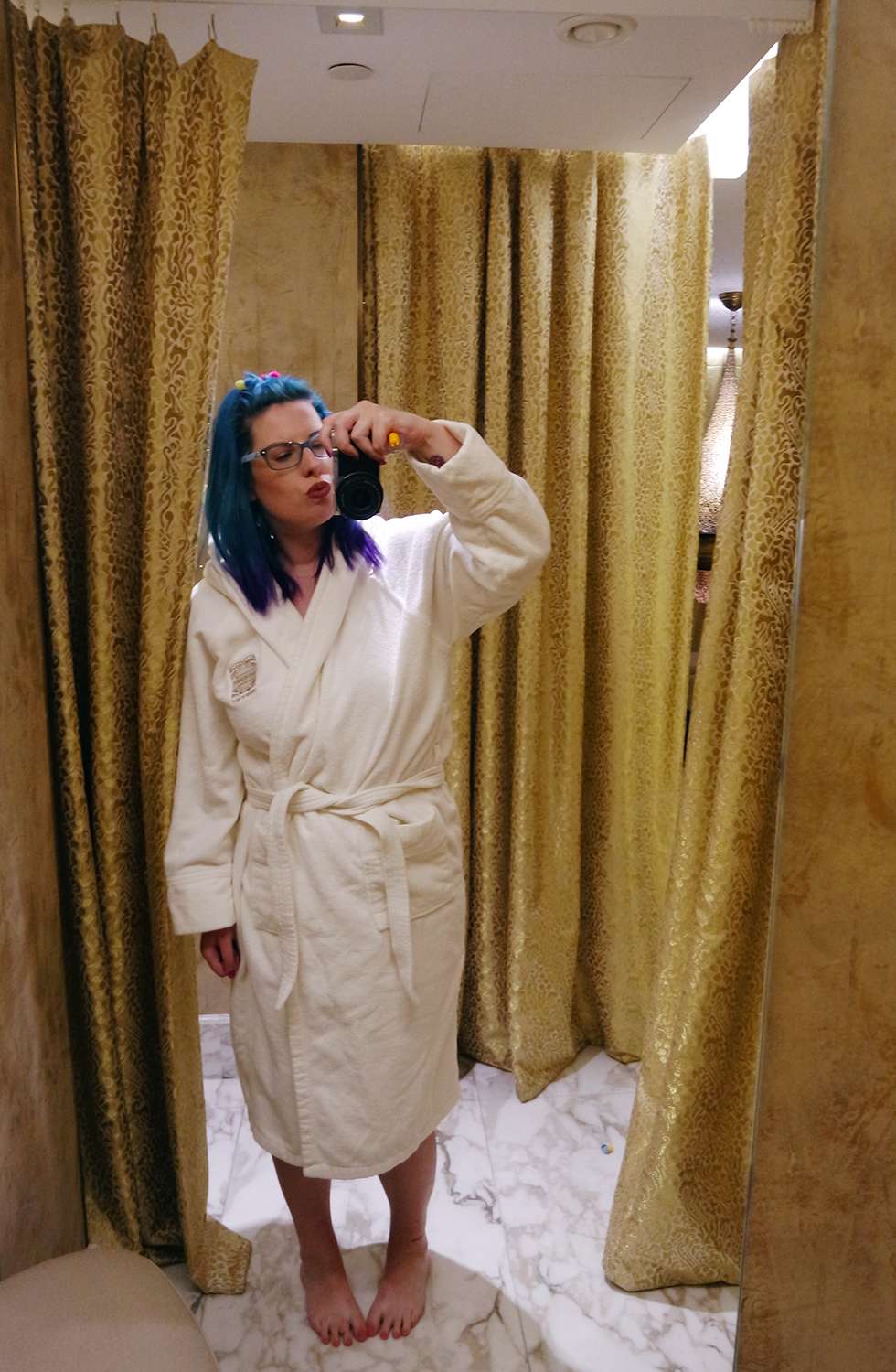 Last week Gareth and I were invited to Urban Retreat, the spa in Harrods, to have their unique hammam experience and it was so weird/ awesome/ relaxing/ fun that I thought I'd share it with you! I also think it would be a super fun pre-wedding treat for either you and your fiance, or with a gaggle of hens. They even offer bridal and hen do packages.
I've been to Morocco three times but I've never actually done a hammam. For those of you that don't know, its kind of the Islamic version of a roman bath. It's something most locals do least weekly, and if you want to sweat away your troubles and get the scrubbing of a lifetime then you'll love it!
Harrods have partnered with the Royal Mansour in Marrakech to bring the experience to London and all their therapists trained by people who actually perform hammams in Morocco. The princess of Morocco has even visited the Harrods version and gave it her seal of approval! Although definitely a more luxurious interpretation than you might find in the Marrakech Medina, the experience is very authentic.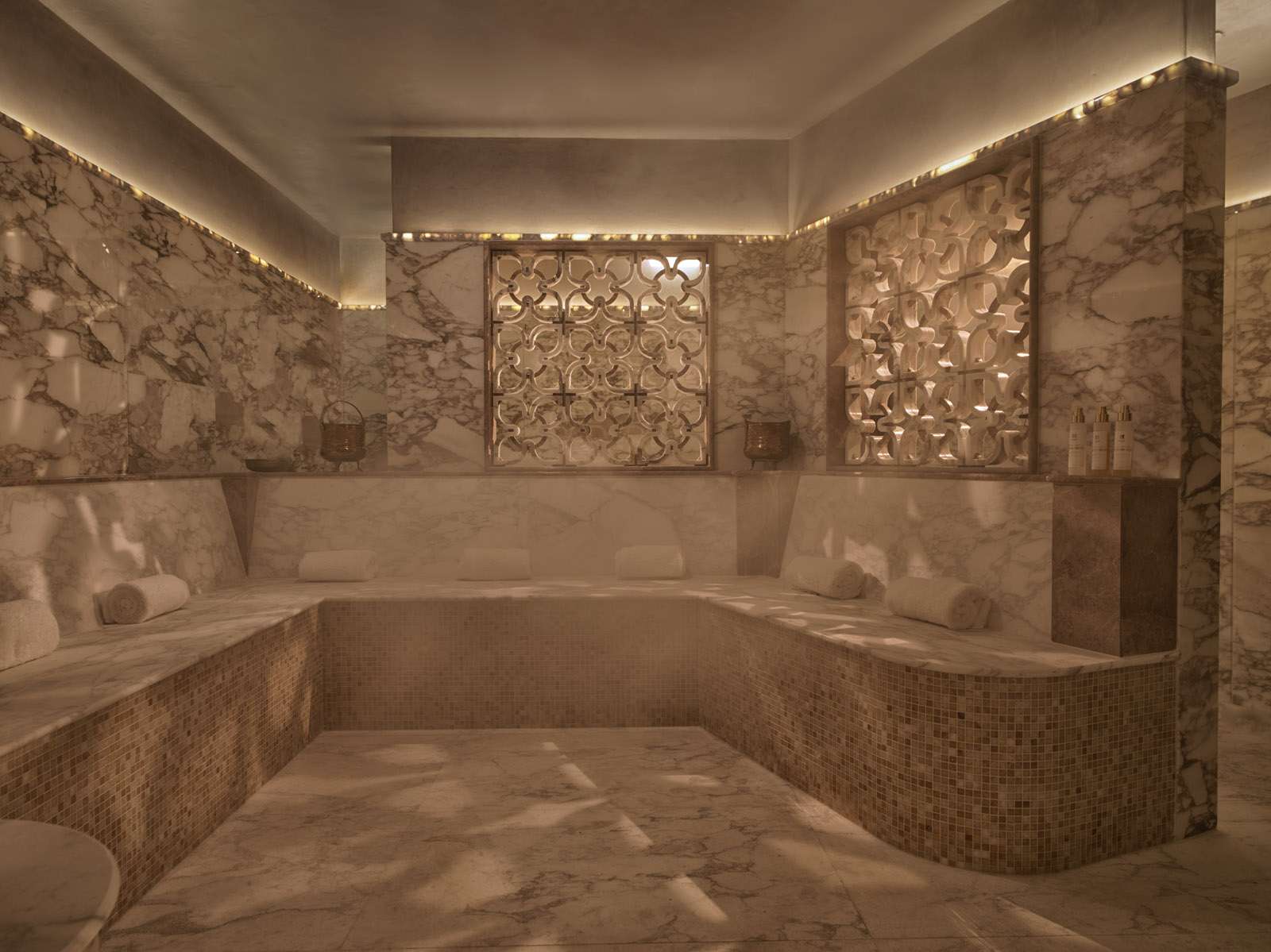 Genders are usually separated but on Thursday afternoons Urban Retreat offer a mixed session, which is when Gareth and I went. There was actually no-one else there at the same time, but just be aware if you do go to a mixed session someone of the opposite sex may see you in a robe and or some very skimpy pants!
After changing into aforementioned skimpy pants and a snugly robe, we were led through the relaxation area and into the 'warm room', which is set at 30ºC. We put argan oil in our hair to protect it and were left to acclimatise to the heat for about ten minutes. Our therapists then arrived and lead us into the 'hot room' which is marble from floor to ceiling with a bubbling fountain in the middle… oh and is set at 45ºC! We were told to take our robes off and then taken into separate private marble 'booths' and asked to lie on the floor.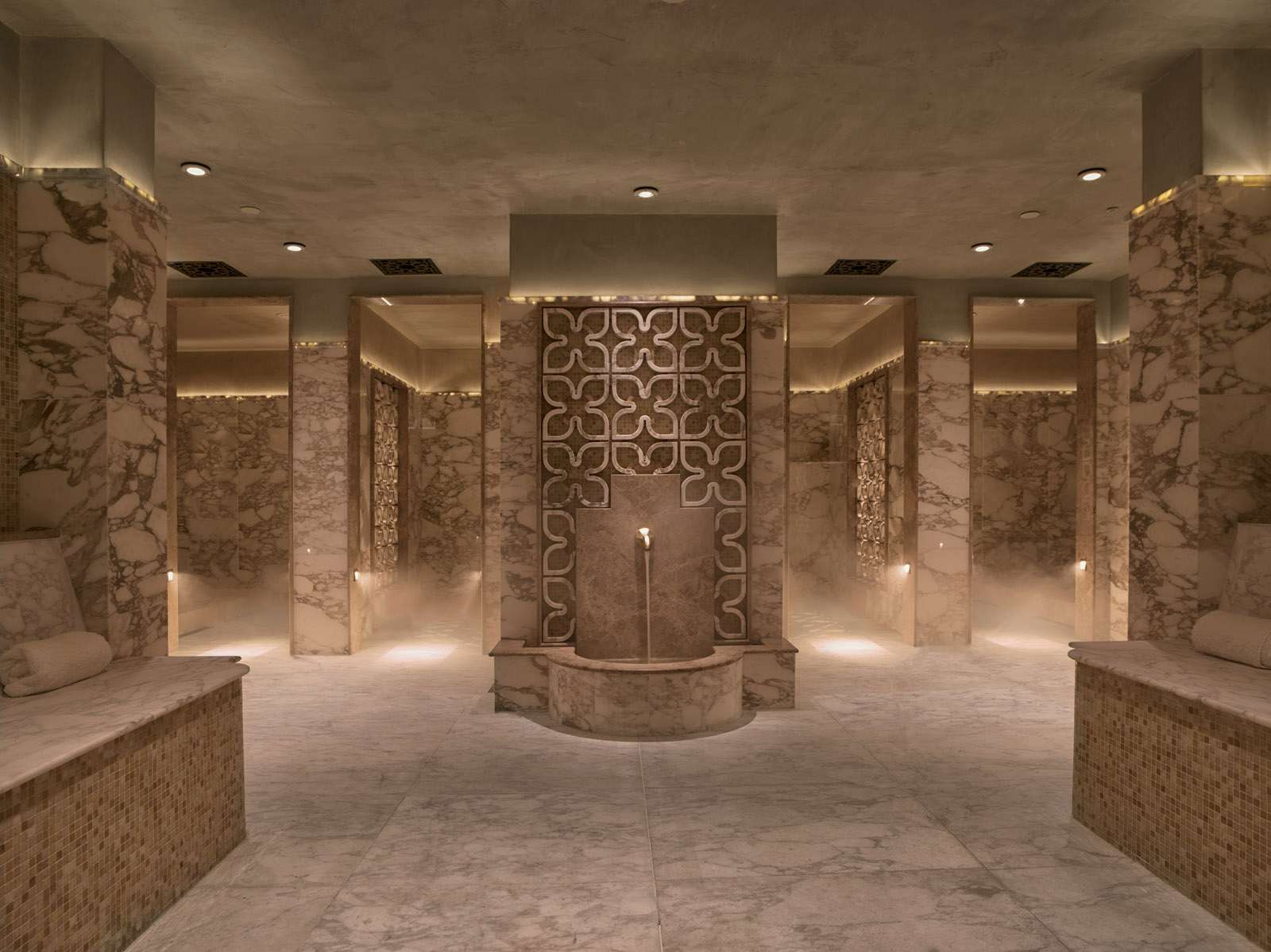 What happens next I can only describe as being bathed like a baby! My lady threw warm water on me, washed (almost) every inch of my body with traditional black soap, scrubbed my skin with a kessa glove to within an inch of it's life (a kessa glove is a traditional and natural exfoliating mitt which removes dead skin and bacteria), exfoliated my entire body, washed my hair, performed some traditional stretching exercises (aka pulled my arms and legs about a bit!) and then finishes off with a full body massage!
Yep, she even scrubbed my butt and massaged my boobs. Apart from the tiny pants you are basically completely starkers so they do see everything, but weirdly, I actually didn't feel self-conscious or awkward at all. My woman was super lovely, explaining what she was doing the whole time and making sure I was comfortable. Being sat on a hot marble floor, pretty much completely naked, while someone else washed my hair is an experience I don't think I'll ever forget!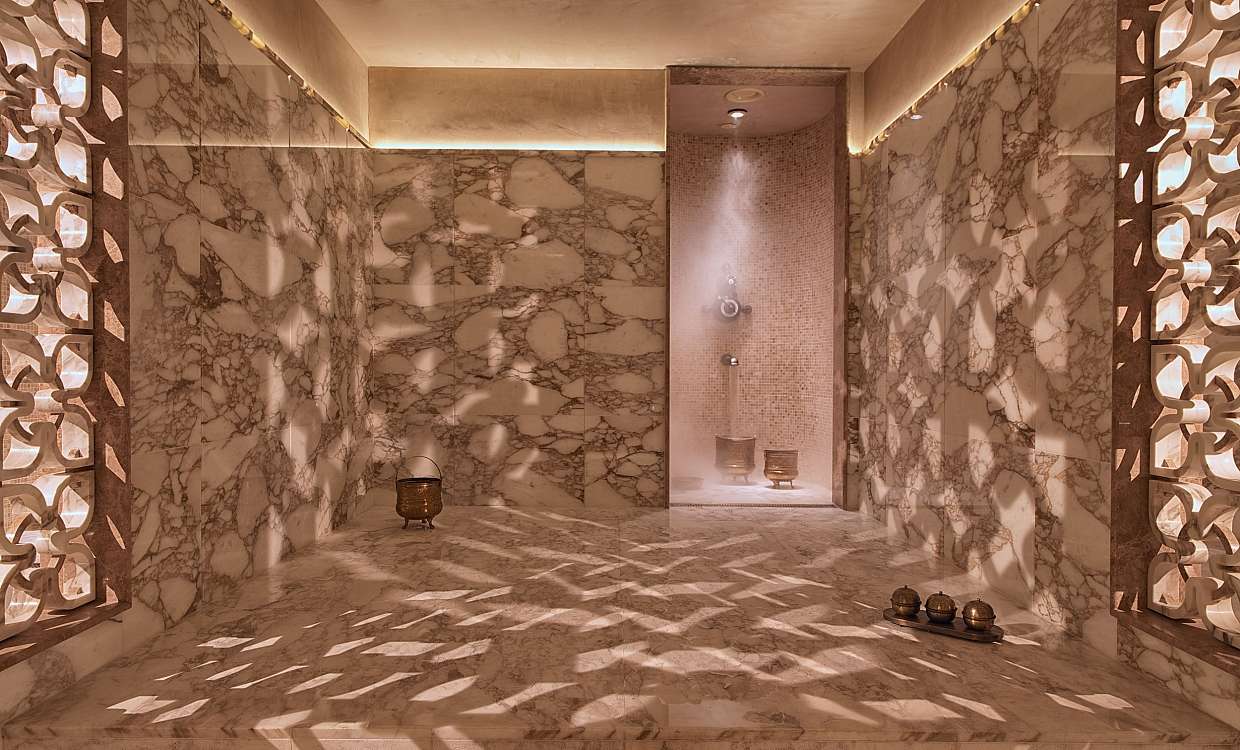 After our session, Gareth and I met out in the relaxation area for dates, nuts and traditional Moroccan mint tea.
Obviously I couldn't really take photos while we were having our hammam, but to get a better idea of what happened, watch this video!
It was an unusual experience, for sure, but we both LOVED it. My skin has ever, ever felt so soft either (they really do scrub you hard) and I kinda want to make it a regular treat. I joked that it was the business class of spa experiences at the time, but you know what, it really truly was!
If you're not shy and you're looking for an unusual pre or post wedding treat, or a really different hen do idea, then I can't recommend having a hammam in the middle of Harrods enough!