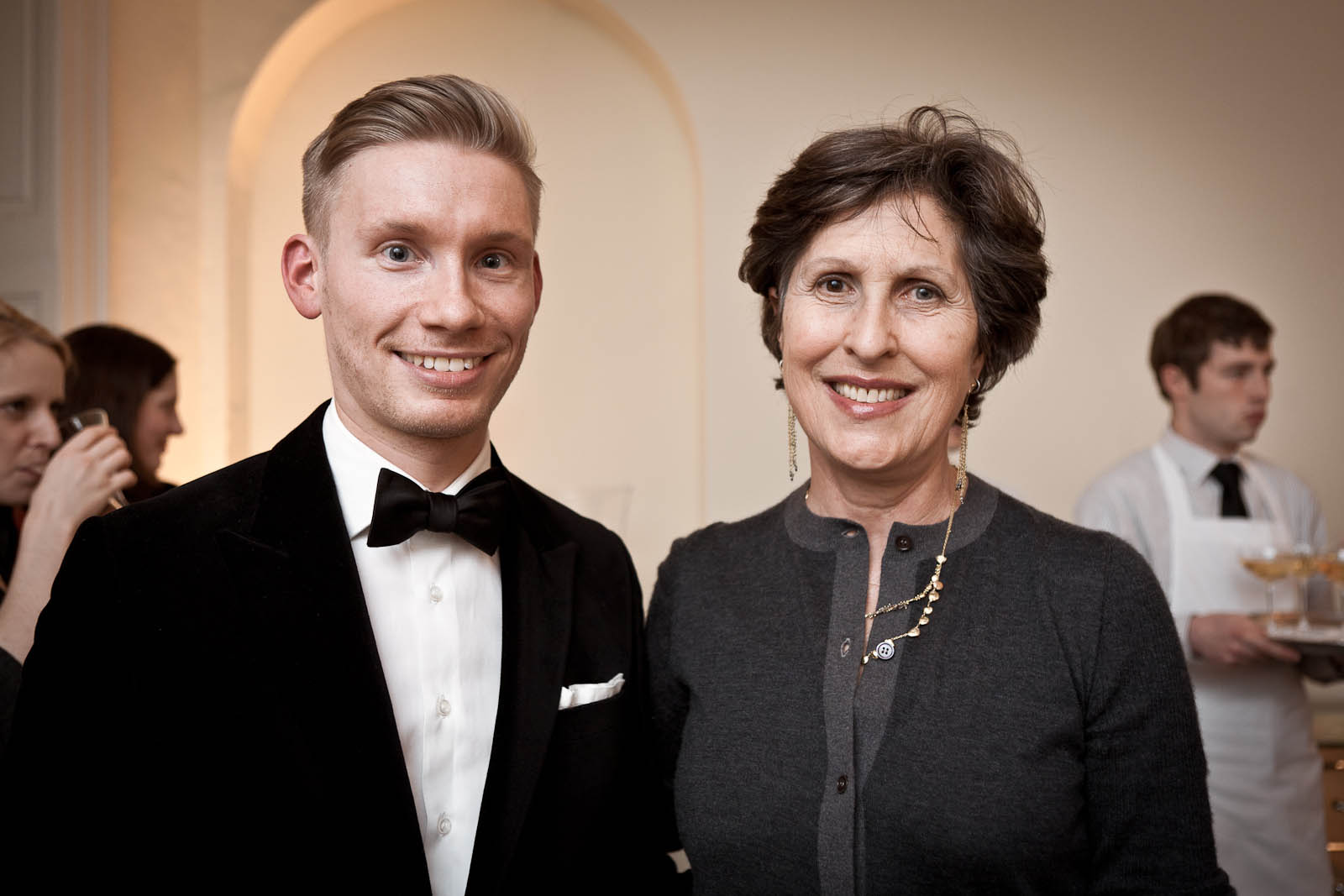 After Tuesday's wedding blogger's shoot came Mark Niemierko's Valentine's Party, hosted by Caroline Burstein of Browns Bride (pictured above). Let me get one thing straight here… I was more than a little bit surprised to receive an invite to such an event.
"Seriously? Me? a pink (well rainbow) haired slightly-punky-in-no-way 'high end' wedding blogger…really?! You want ME so come and cover the event? Erm… OK then" Was pretty much the thought process I had when the invitation landed through my door.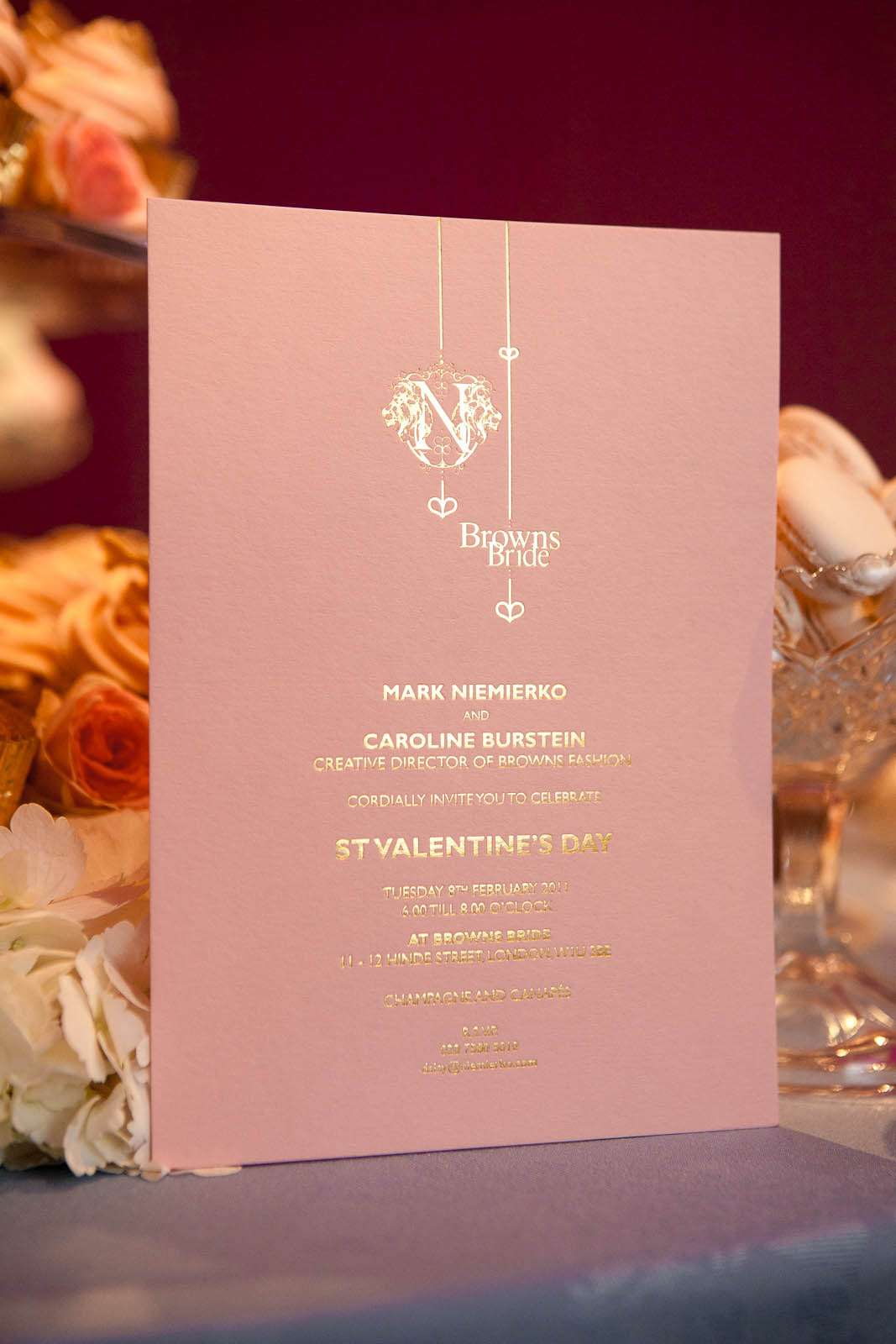 So it was with some trepidation that I headed to Browns Bride in Marylebone, London on Tuesday evening accompanied by a couple of the girls also involved in the blogger's shoot. We were a little late (photo shoots never run to time + taxi fail!) but as soon as I arrived a cocktail was thrust in my hand (hey, I could get used to this!) and Mark excitedly told me all about what was going on…who I simply must meet…why he was so excited to be working with wedding bloggers…and which dresses I should try on (OK I made that last bit up. The room was filled with Oscar de la Renta, Monique Luillier, Peter Langner, Carolina Herrera and Vera Wang, a girl can dream right?!)
It was great to meet so many people including Helen, the bride-to-be who won my competition to attend (well now she's a newlywed as she got married on Saturday…and yes I've told he she must send me the photos. After hearing all about her plans I am very excited to see them indeed!)
But that's not all. I am thrilled to reveal that not only did they actually let me in the door (!) but Mark commissioned the fabulous Allora Visuals to create a special behind the scenes video EXCLUSIVELY (yeah big letters…I'm that excited) for Rock n Roll Bride. That's pretty darn ace huh! You won't see this video anywhere else. Rock n Roll Bride is where it's at baby…
(You should spot a familiar face at about 1 min 39!)

I'm a little bit gutted that I wasn't able to get in the interview video (boohoohoo I hate being late) but luckily for you lot, Mark still sent it over to me so share with you all.
…And, in case you're interested, my perfect Valentine's Day would be pink champagne, a thai take away and a movie marathon with Gareth & the kittens. And my prediction for 2011 wedding trends would be that we'll be seeing a lot more opulence and extravagance in weddings, but still with quirky, DIY and Rock n Roll touches. It will definitely still be all about the personal details and putting your own stamp on your wedding day… just with a little bit of Marie Antoinette thrown in for good measure!
Be sure to check out all the photos…this is the wedding elite right here…and me! haha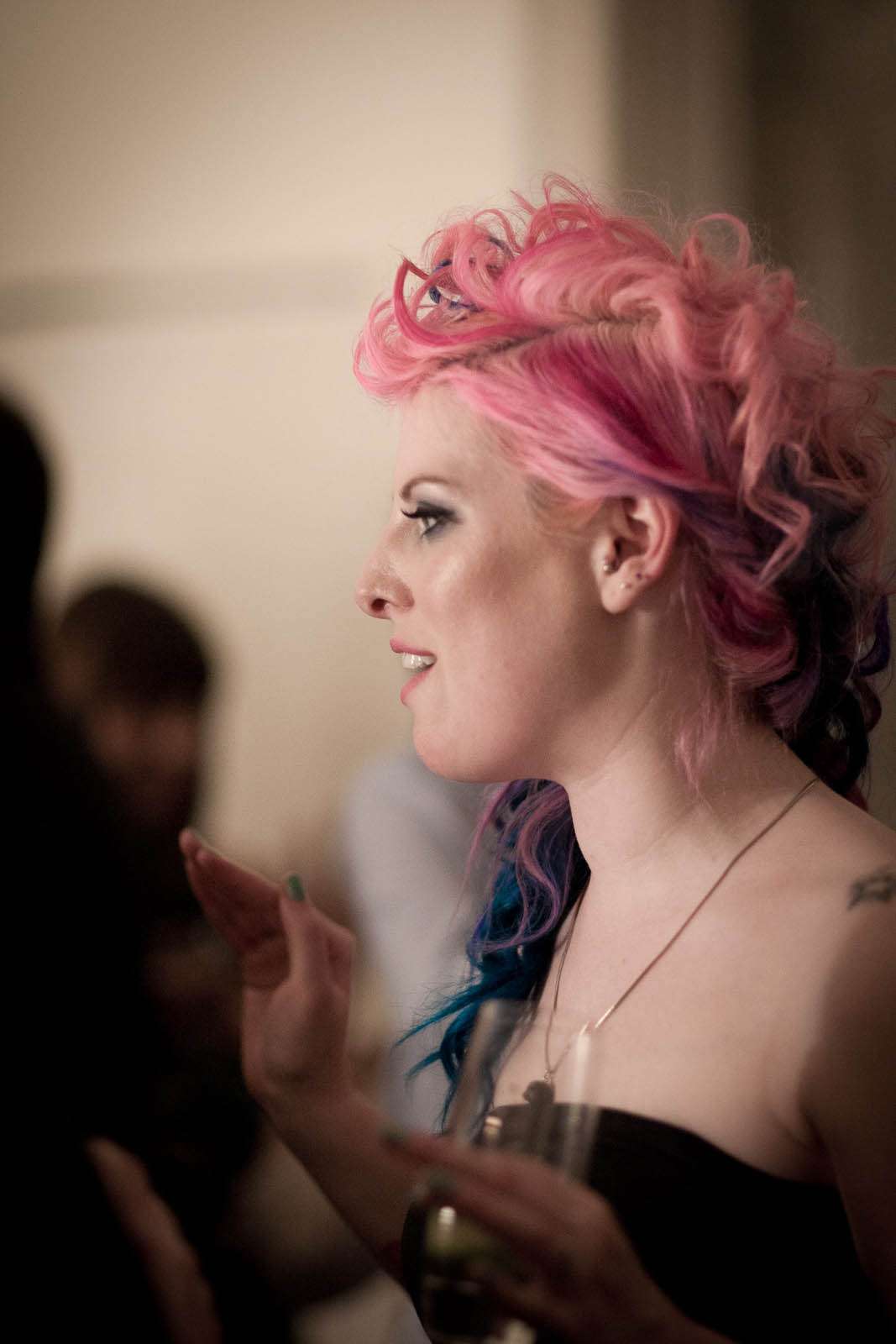 Huge love and thanks to everyone who worked so hard on this event. Make sure you check out the full credits below.
Photography Credit: David Willems & Allora Visuals
Videos: Allora Visuals
Video Interviewer: Peta Hunt, Fashion Director of You & Your Wedding Magazine
Host: Mark Niemierko
Venue: Browns Bride (special thanks to Creative Director Caroline Burstein)
Stationary: Cat Hammond of Paper Cloud Creative and printed by Barnard & Westwood
Catering: Oliver Peyton of Peyton Events
Cakes: Peggy Porschen
Flowers: Rob Van Helden
Lighting: Starlight Design
Furniture: Great Hire
Calligrapher: Paul Antonio
Entertainment: DJ Matt Maurice & Igor Outkine of Mazaika Music