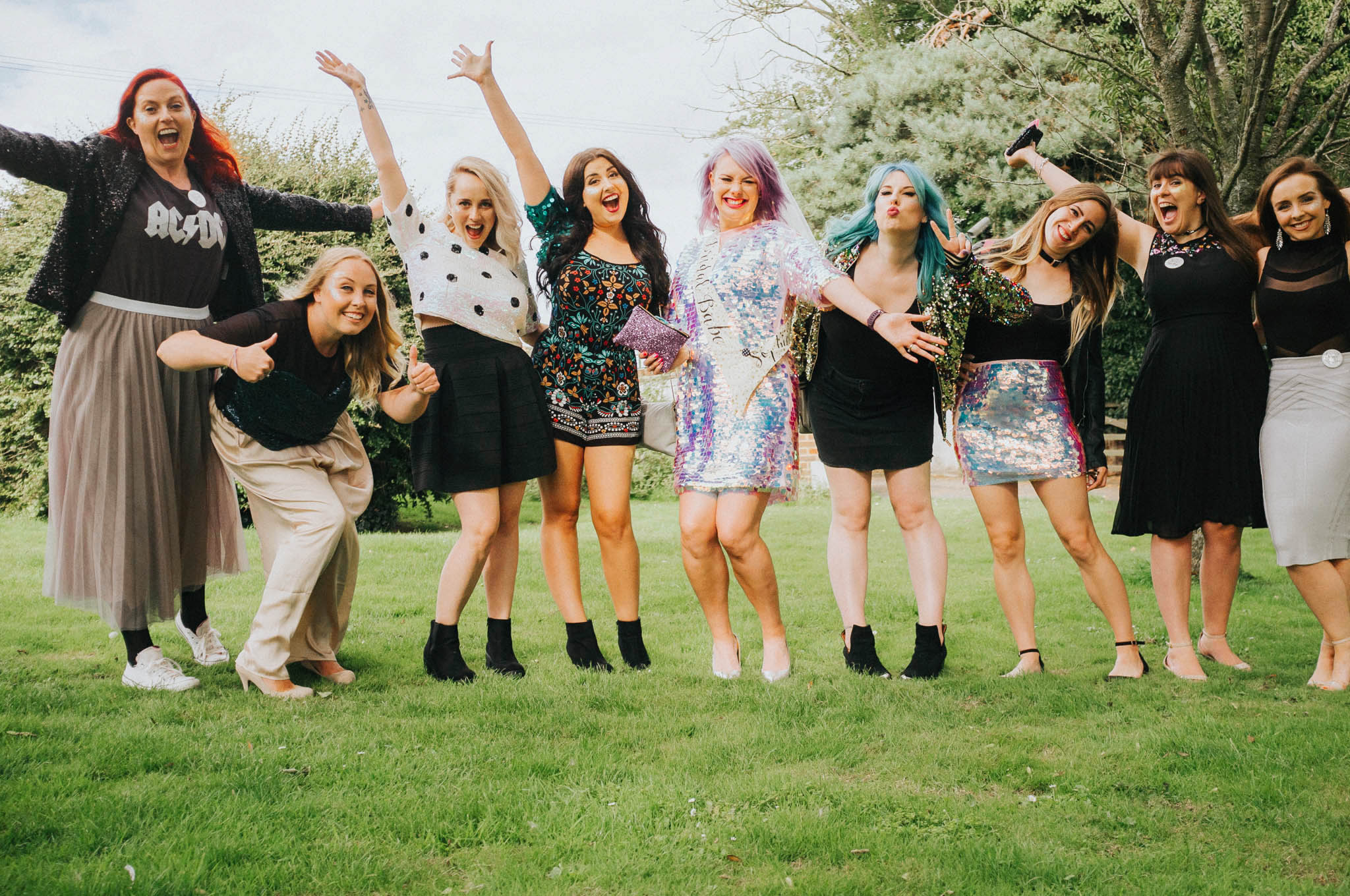 Did you know that Lush do private parties after hours? I know right, how amazing is that!? When I made this discovery I knew I had to find an excuse to book one, and Sophie's hen do a couple of weeks ago was the perfect opportunity!
Dressed in our sparkiest finery, we descended on the Canterbury Lush store just as it was closing not knowing exactly what to expect, but sure that it would be a hell of lot of fun. We had the entire shop at our disposal and the two ladies who hosted us were, in expected Lush employee fashion, super welcoming and enthusiastic. They even let us bring in our own prosecco and snacks.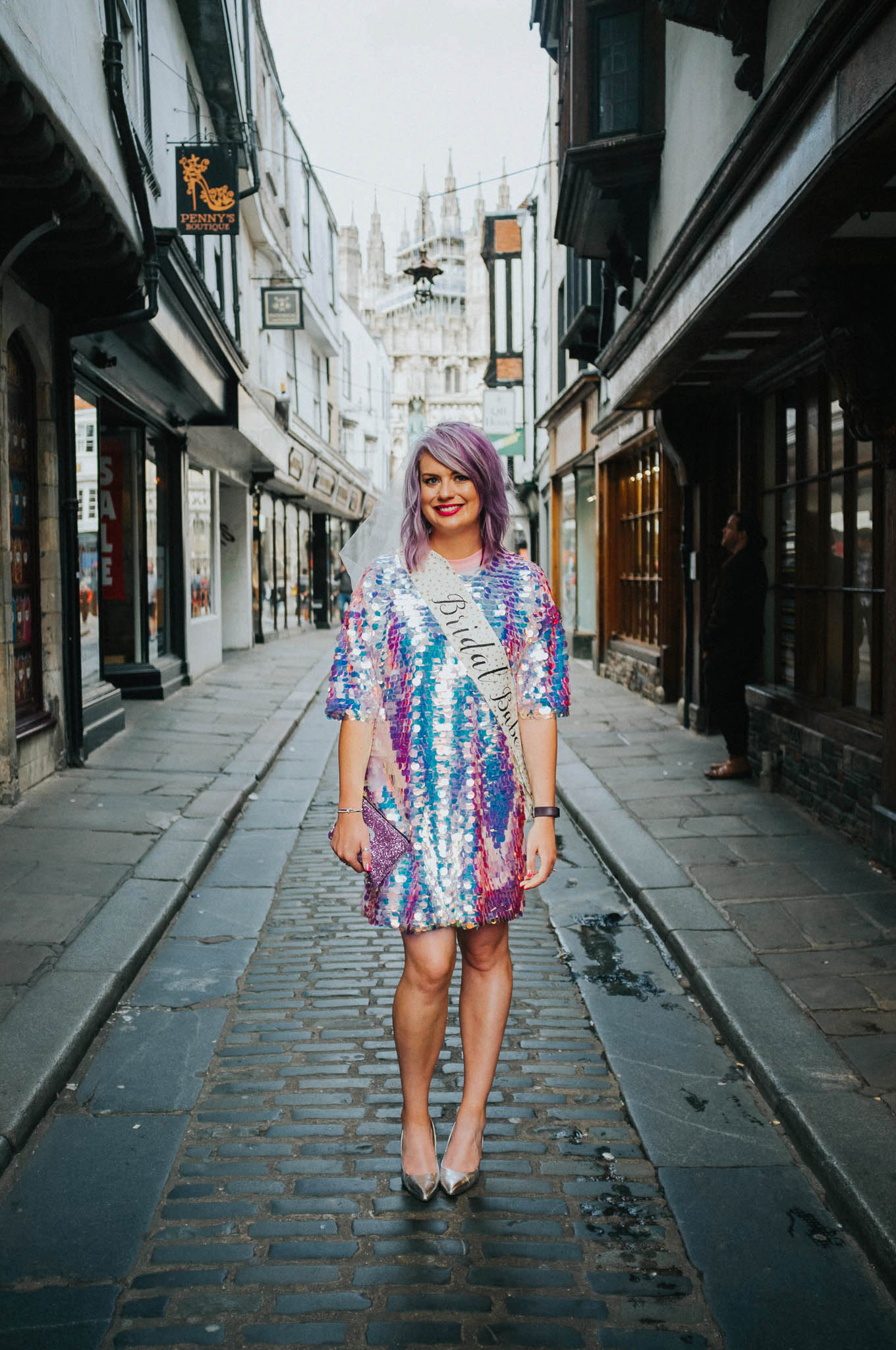 Sophie's amazing dress is from Missguided, her sash was made by Oh Squirrel.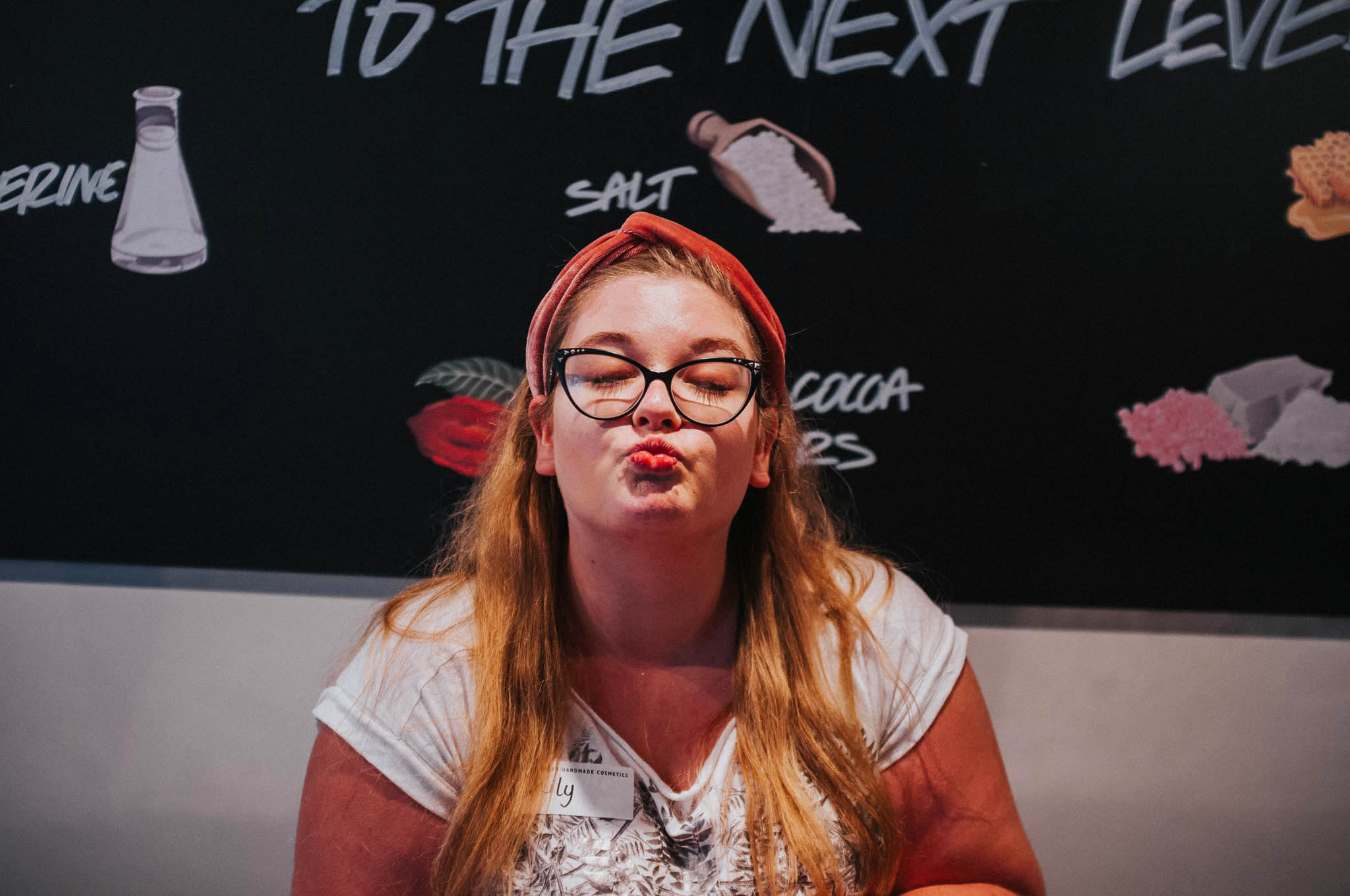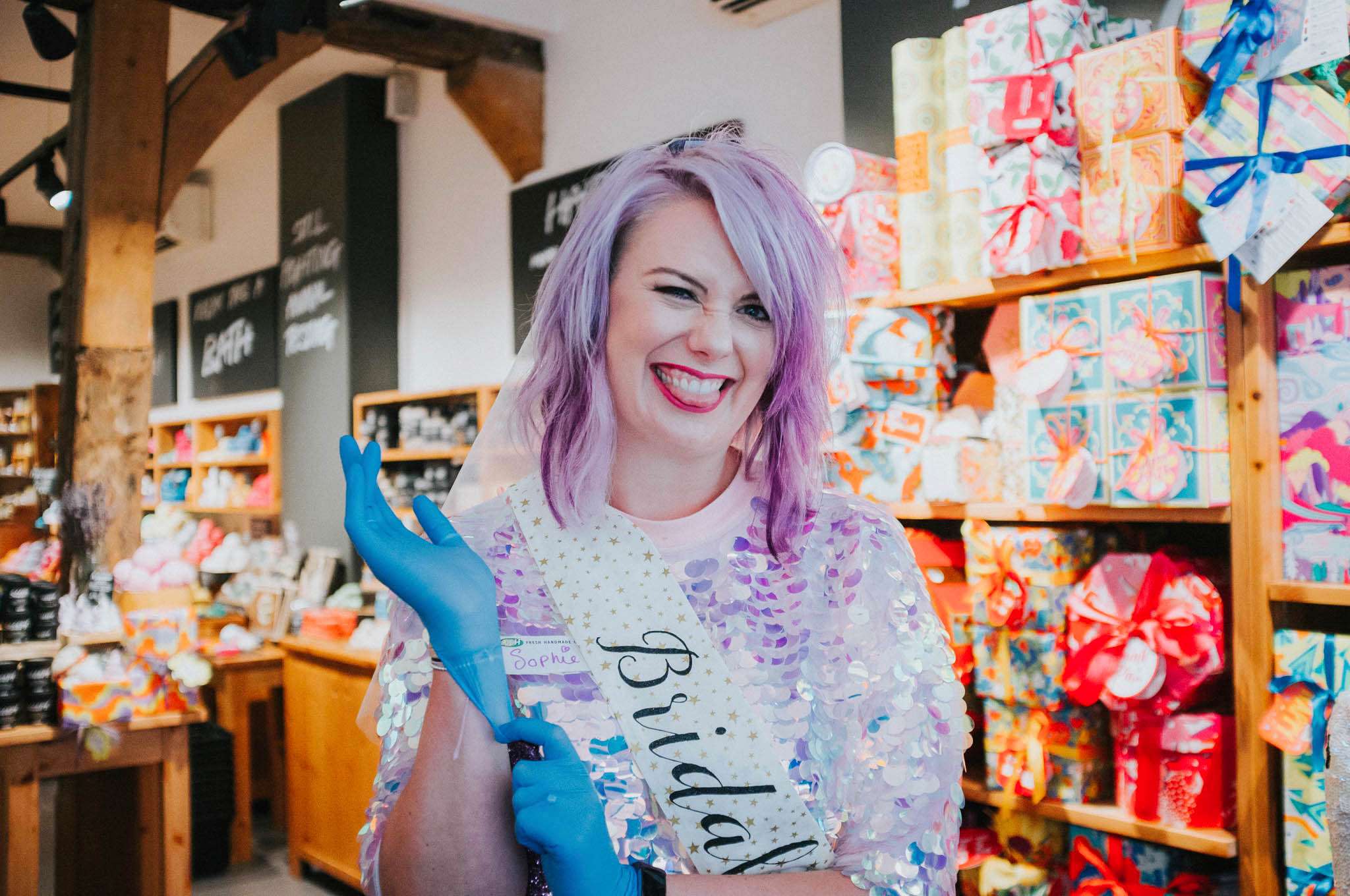 The evening started by us making a blueberry face mask, which we all got to take home in our goodie bags. Next we were all seated around a large table and each given a hand treatment and massage with the Rub Rub Rub scrub. Soft hands a-plenty we then played a suitably embarrassing hen do game of each having to mould something naughty out of their Fun rainbow soap. We then voted whosee was the rudest as I'm very proud to announce that I was the winner – ha. I even got a prize!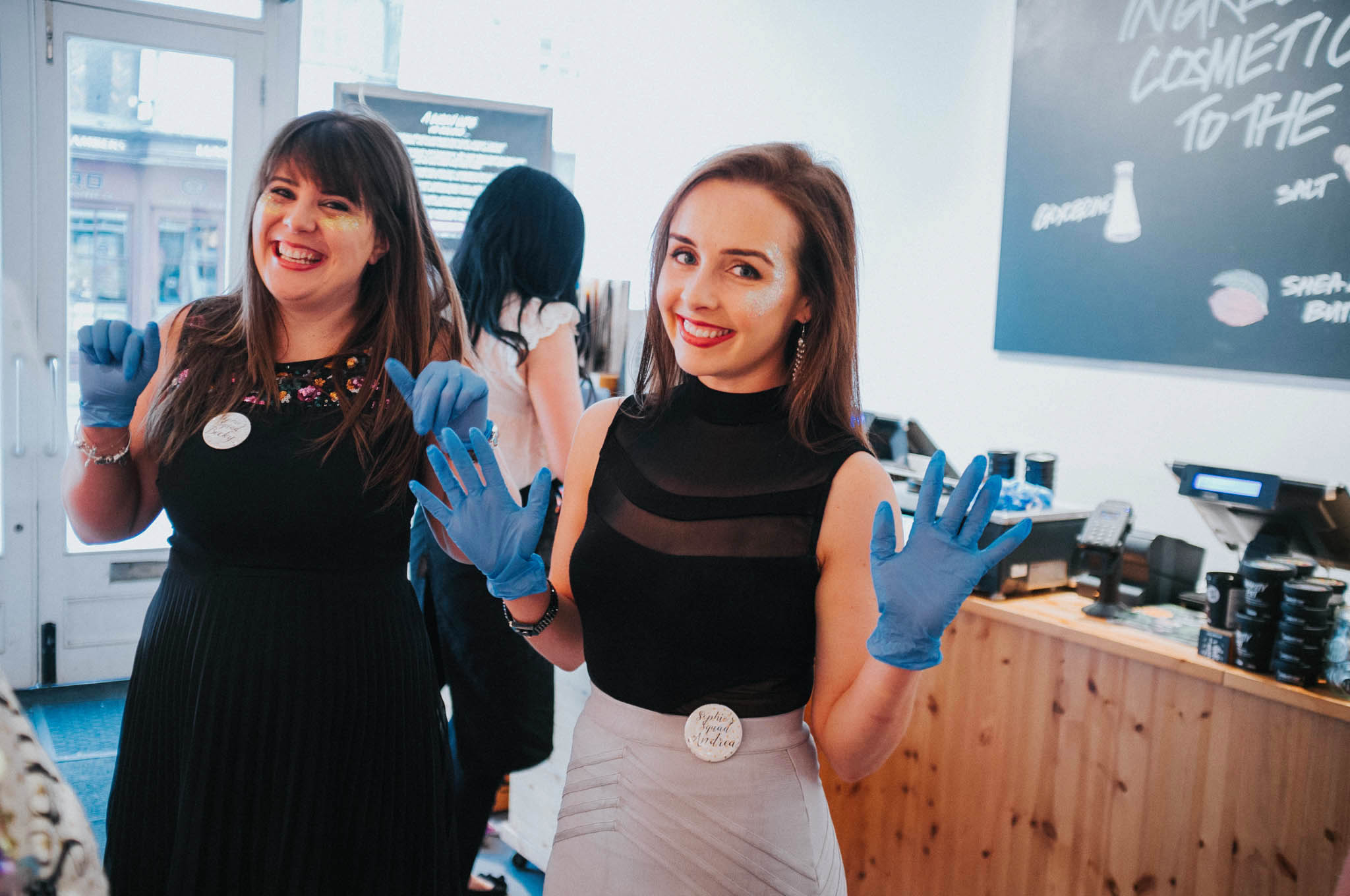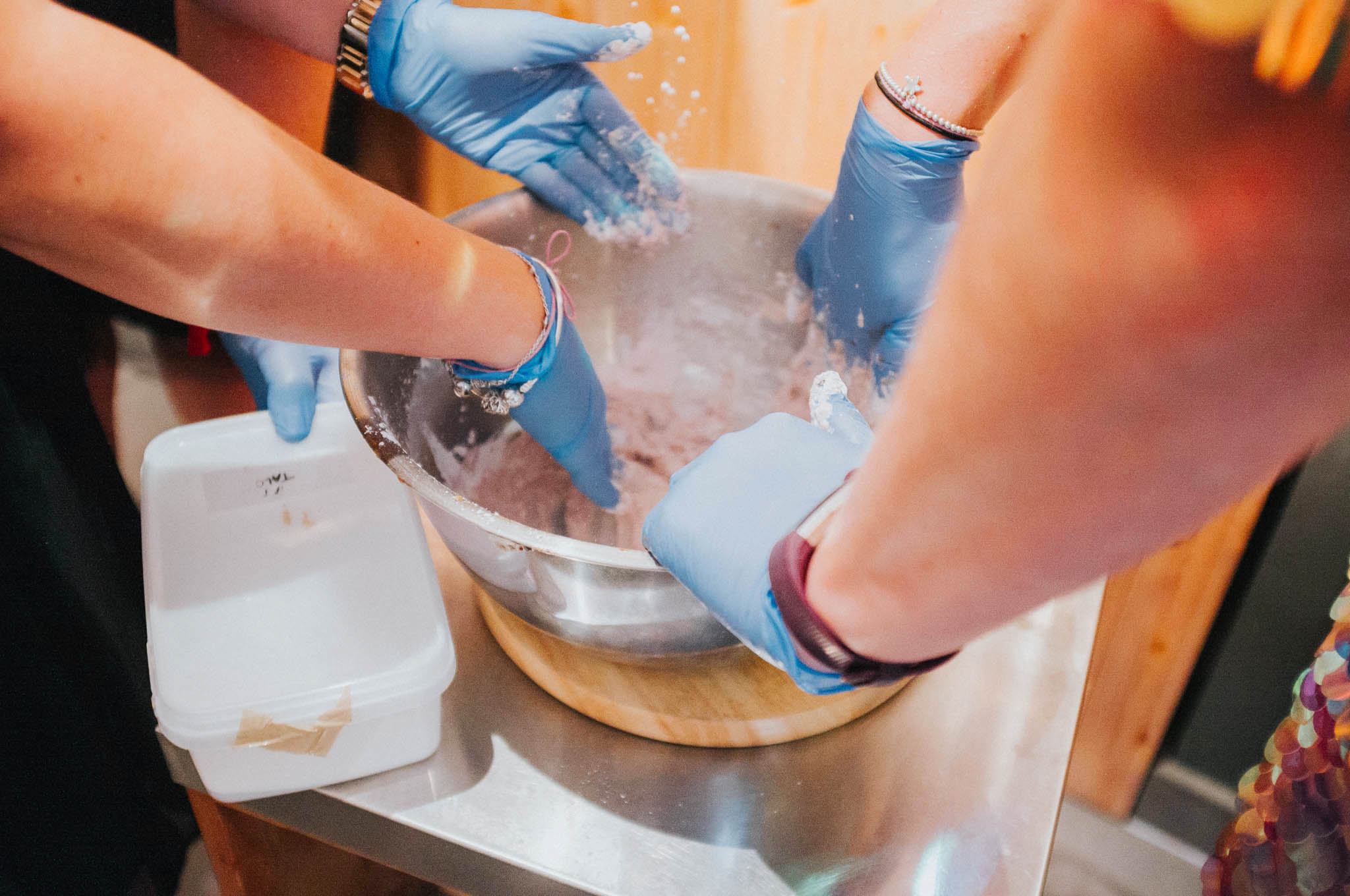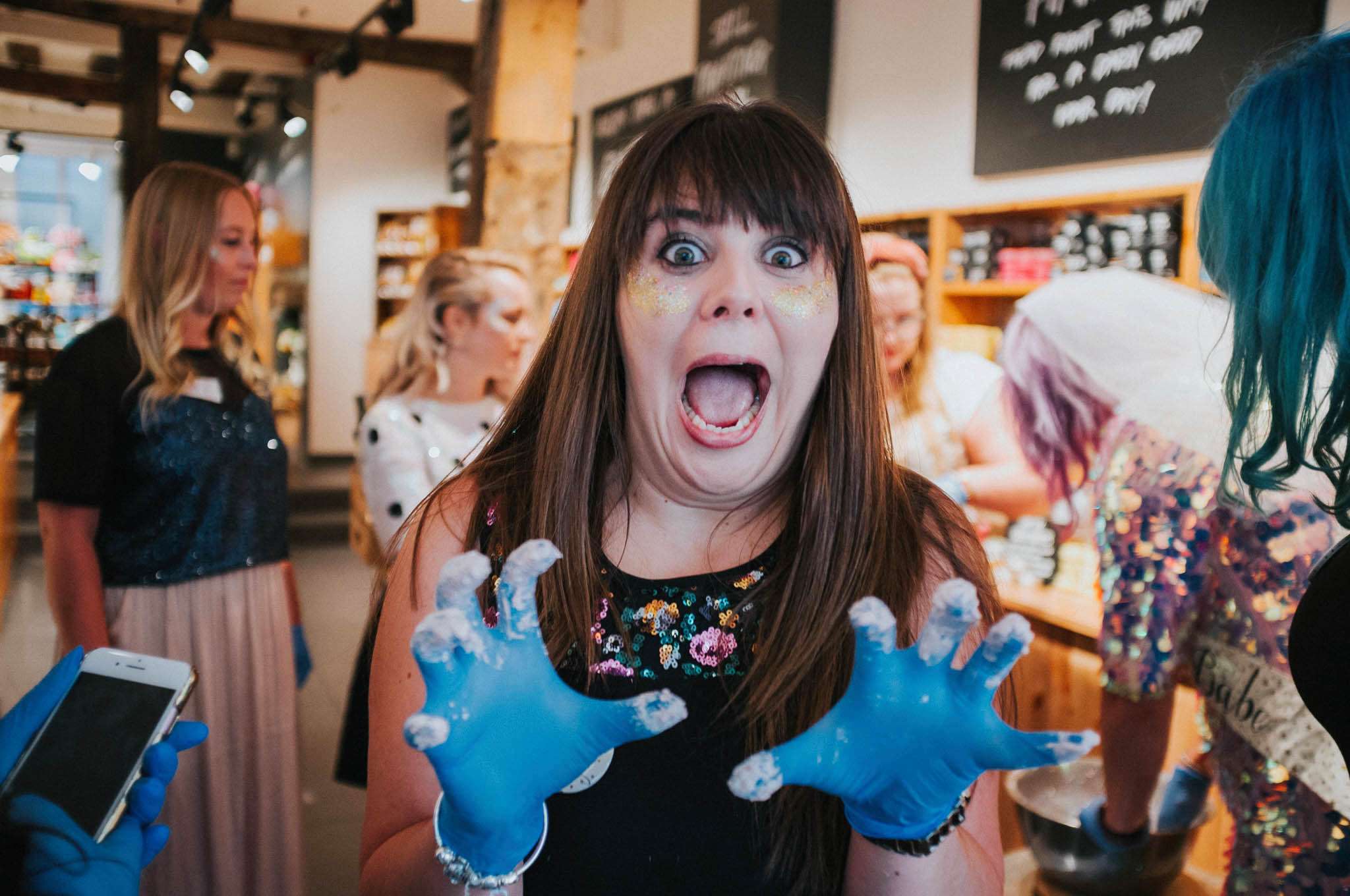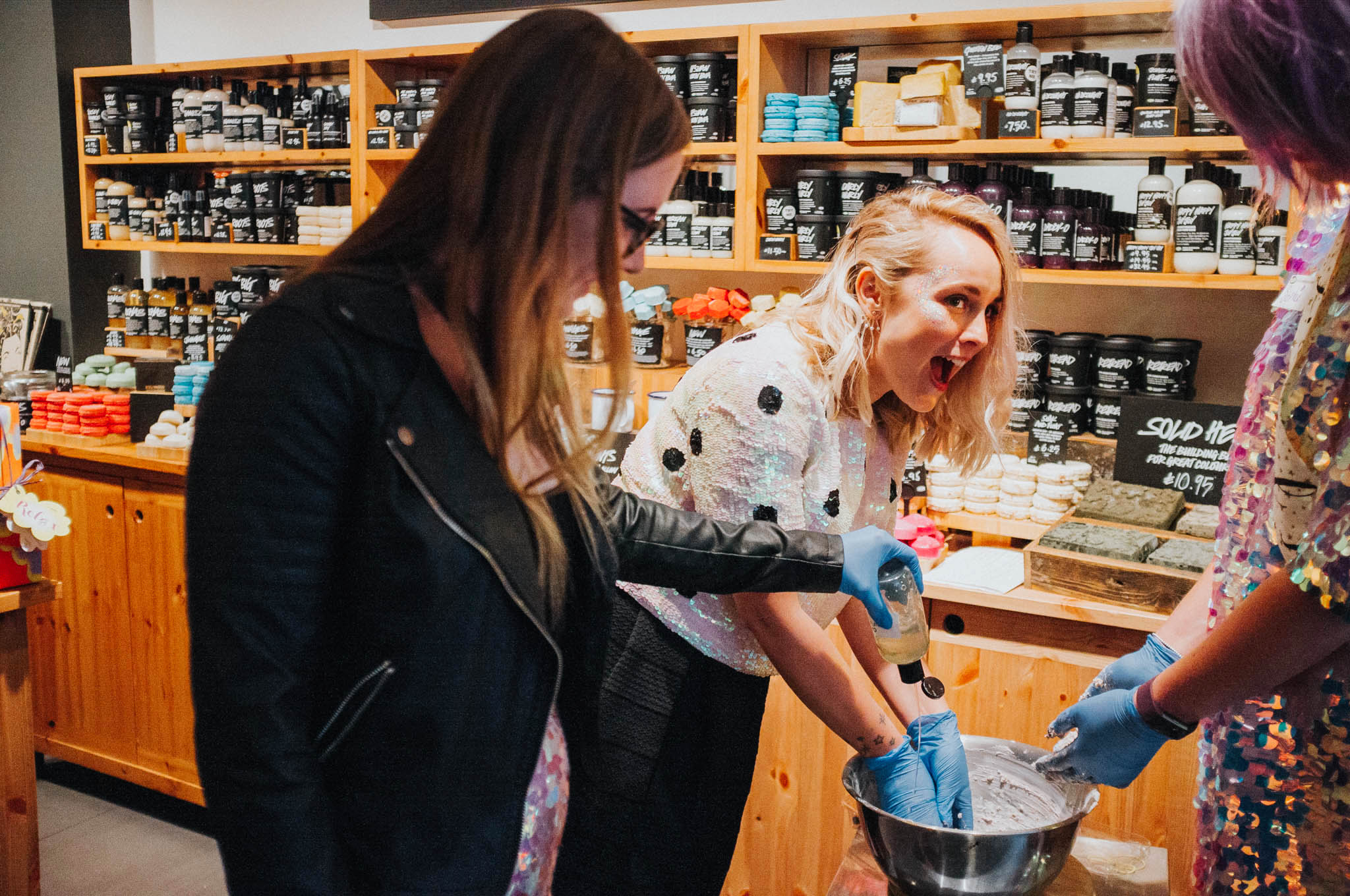 After a final -ahem- amended game of pin the tale on the donkey (hint, there was no tail and no donkey) we were each handed a shopping basket and told we each had £10 to spend! Oh my goodness, a supermarket sweep in Lush? Yes please! I bought myself some of my favourite Rockstar soap and a couple of bubble bars. Our picks where then added into our individual goodie bags which we all got to take away!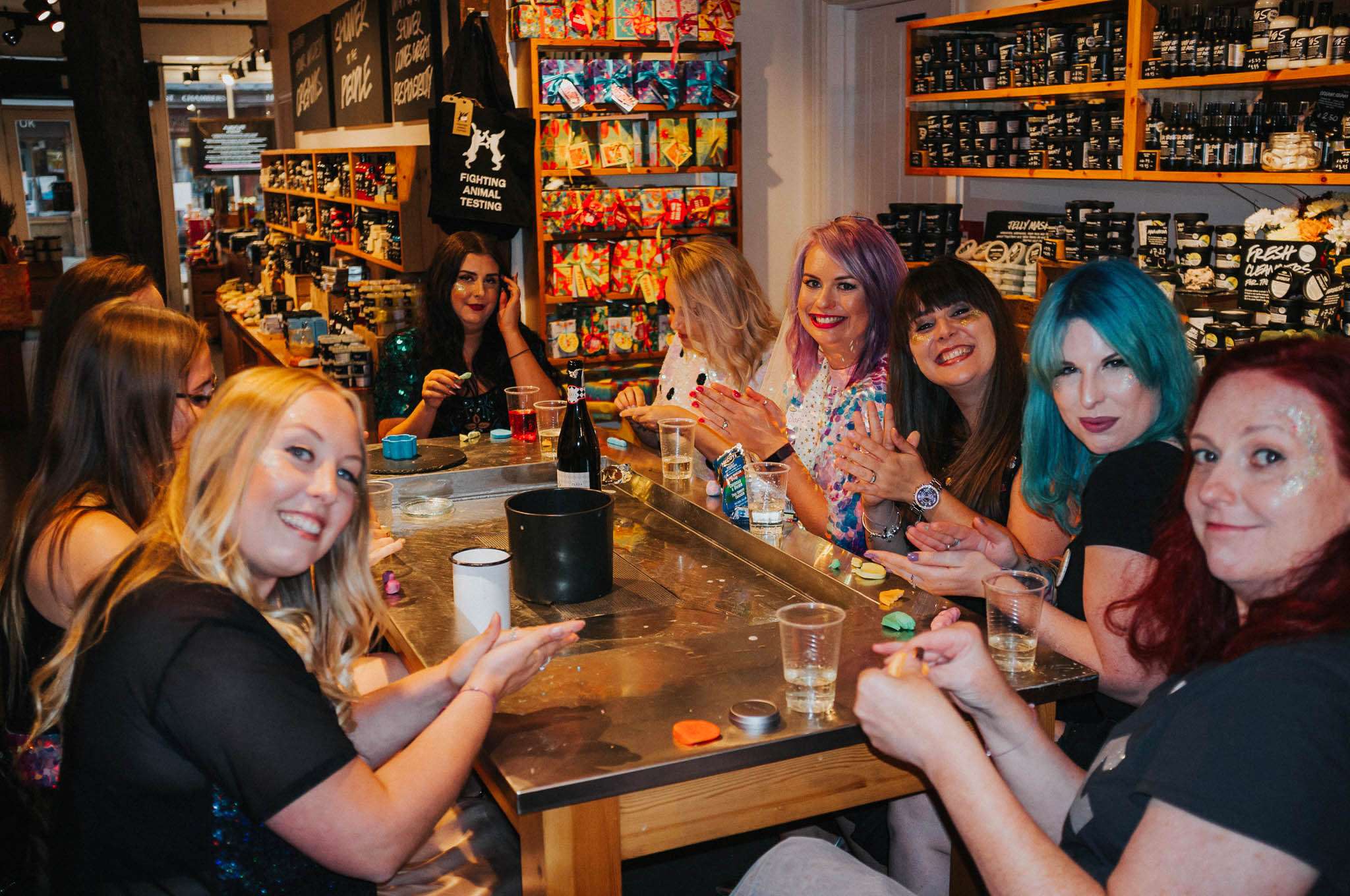 Sorry mum…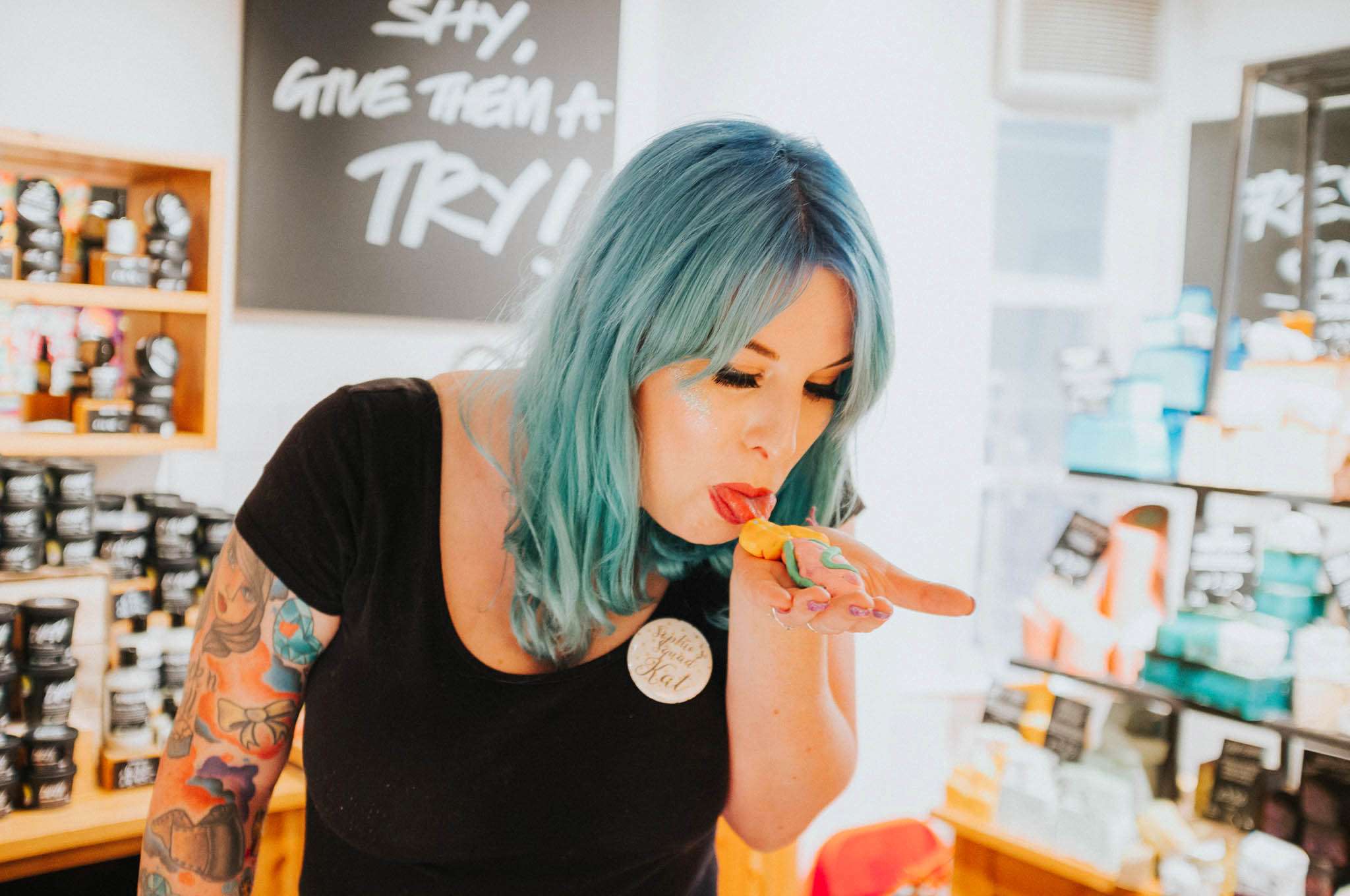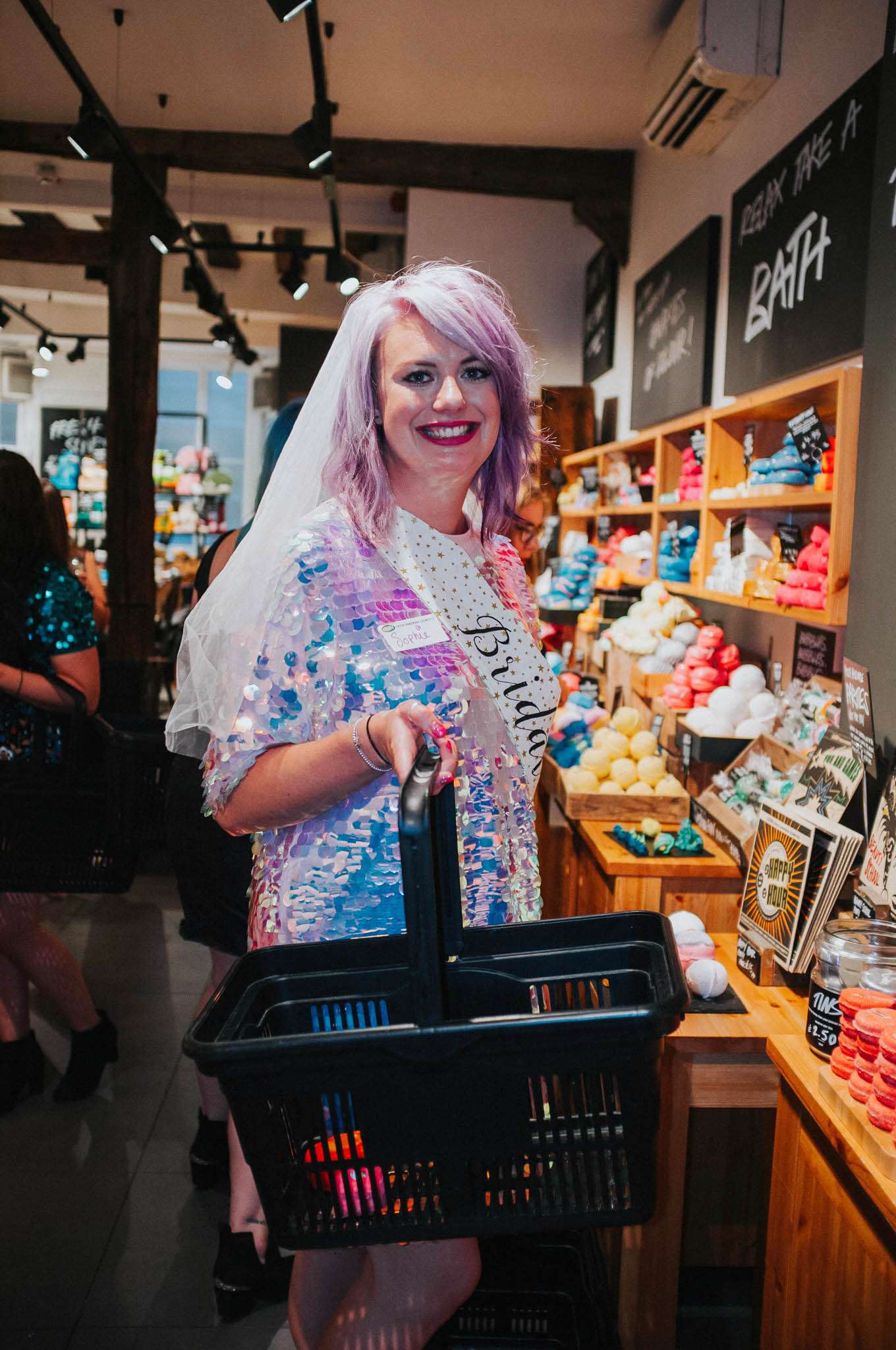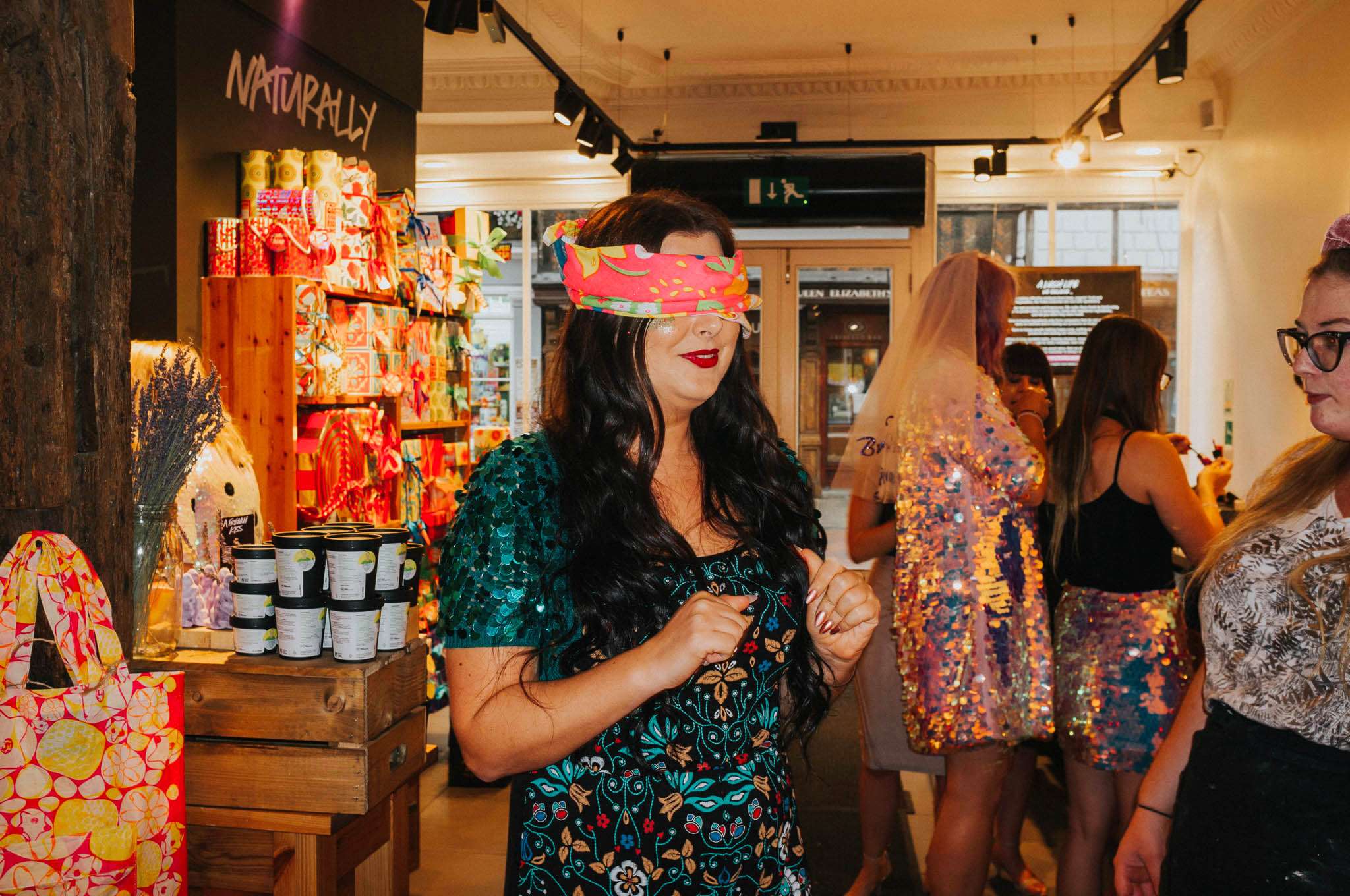 The cost of Lush Private Parties vary depending which option you book, but we paid £25 per person for the hour and a half 'Beauty School' (they added the hen do games for free too). I honestly think was a fantastic deal, we definitely each left with at least that amount of product in our goodie bags and it was so fun!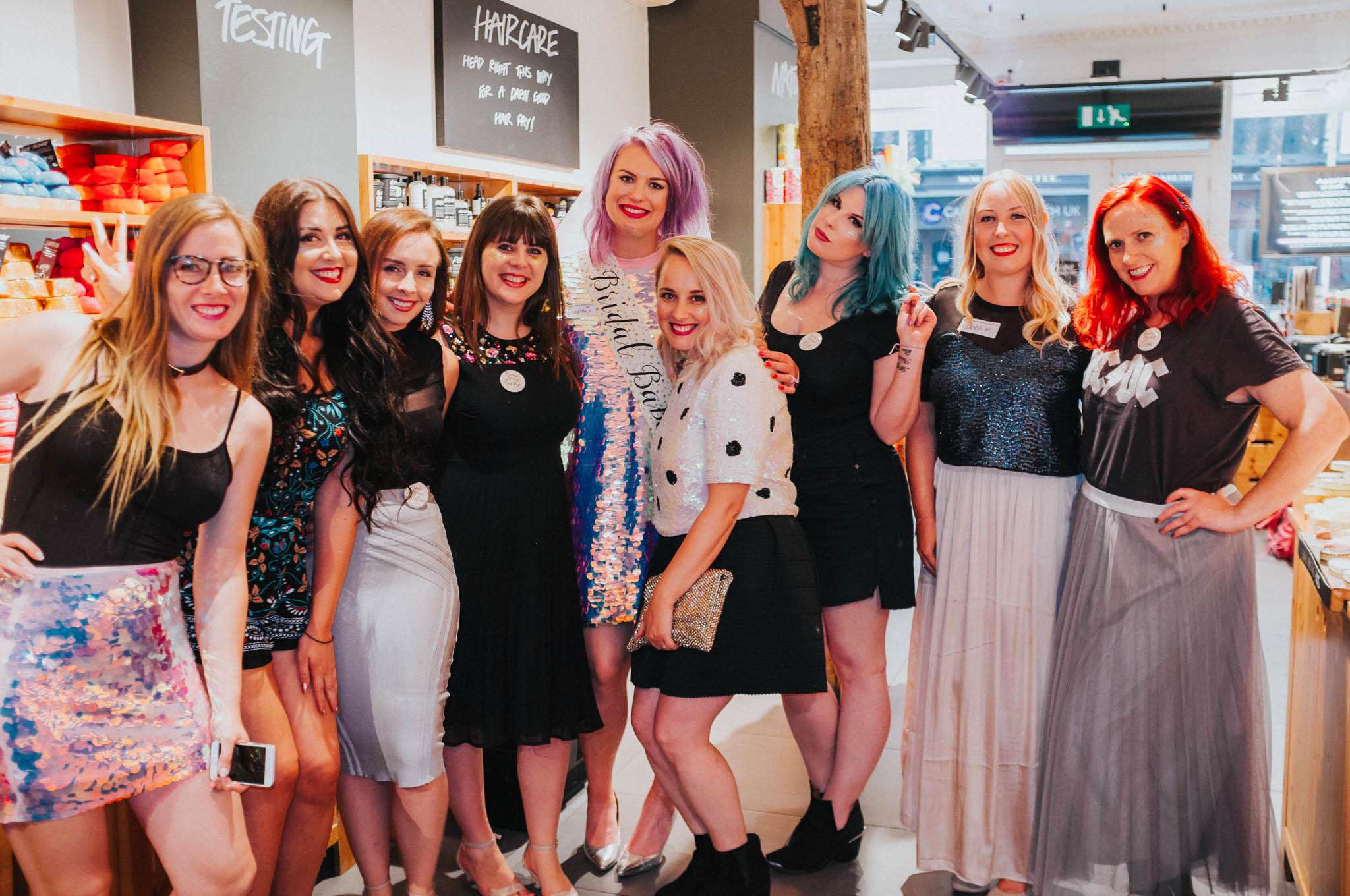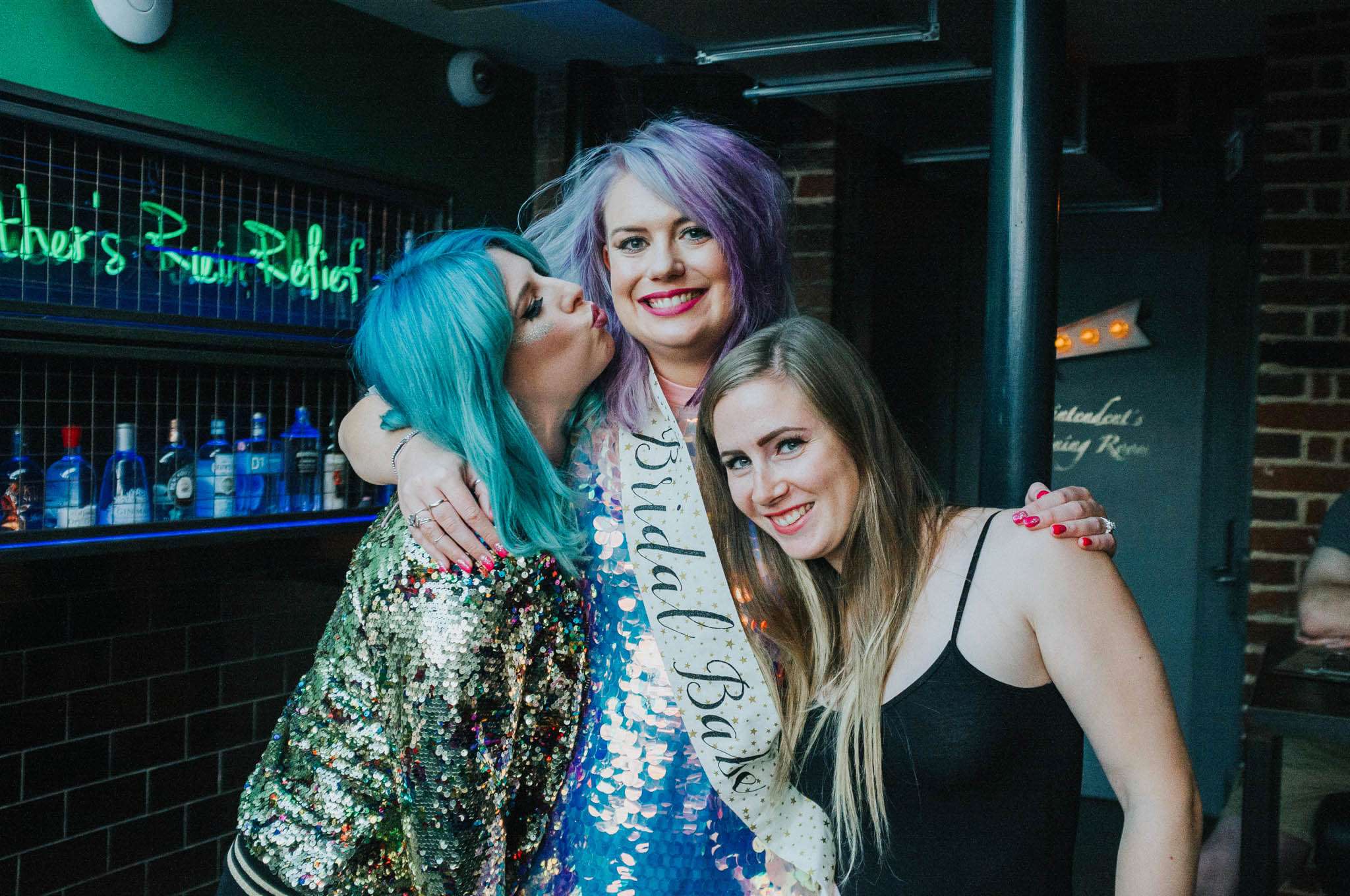 This post isn't sponsored by Lush, we booked and paid for it ourselves. I would WHOLEHEARTEDLY recommend a Private Party if you're looking for a unique idea for an upcoming hen do.
Now please excuse me, I'm off to run myself a bath and try out all my new treats!