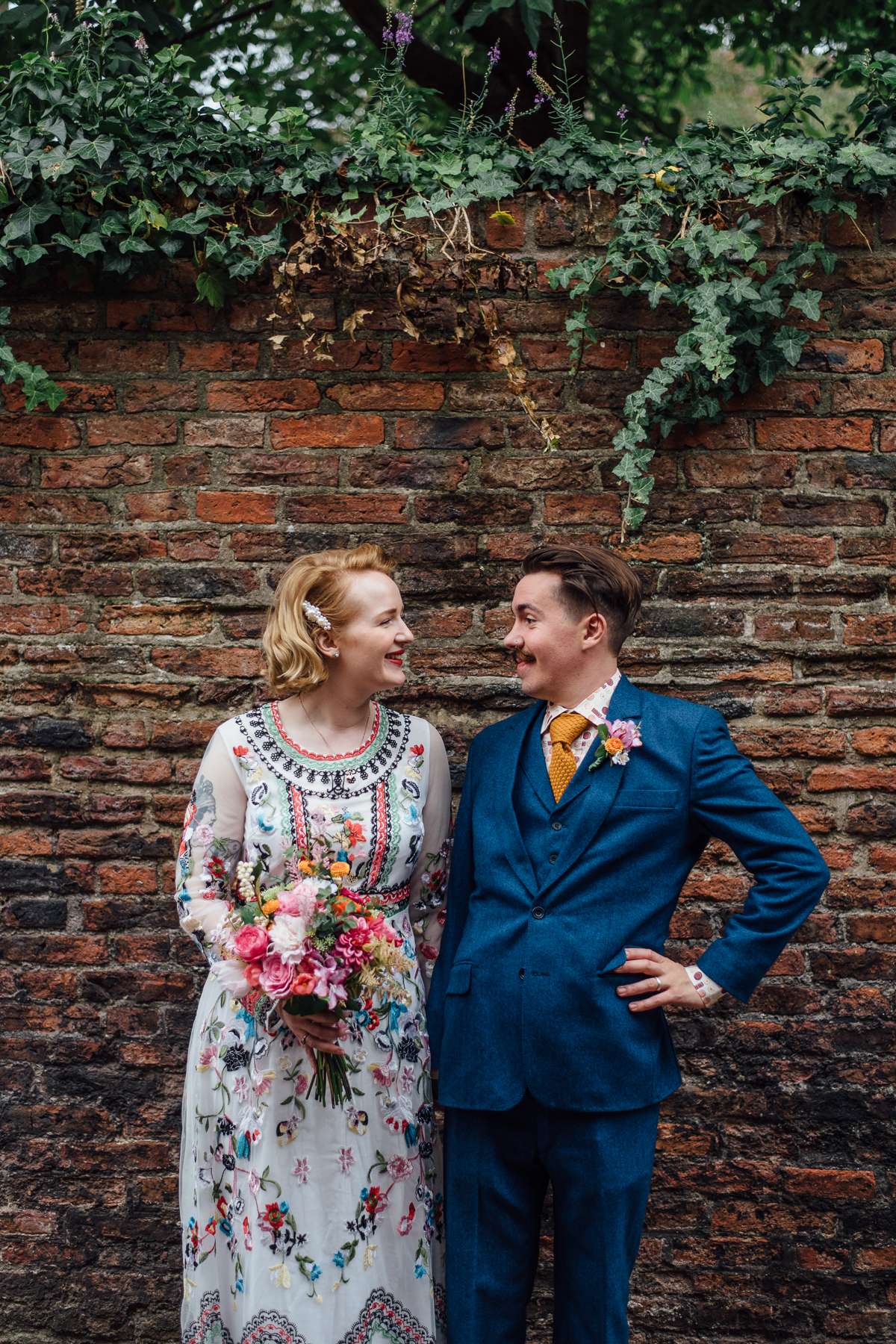 With a budget of just £4000, Kirsty and Ben knew their wedding plans had to be different to the majority of the weddings that Ben, a musician in a function band, sees day in day out. They wanted to have their day in a beautiful setting, but kept their guest list small to limit the expense. The wedding was held on a Thursday and they had just 13 guests at the reception, and had everyone sat around one big table for the meal, just like they were hosting a family meal at home.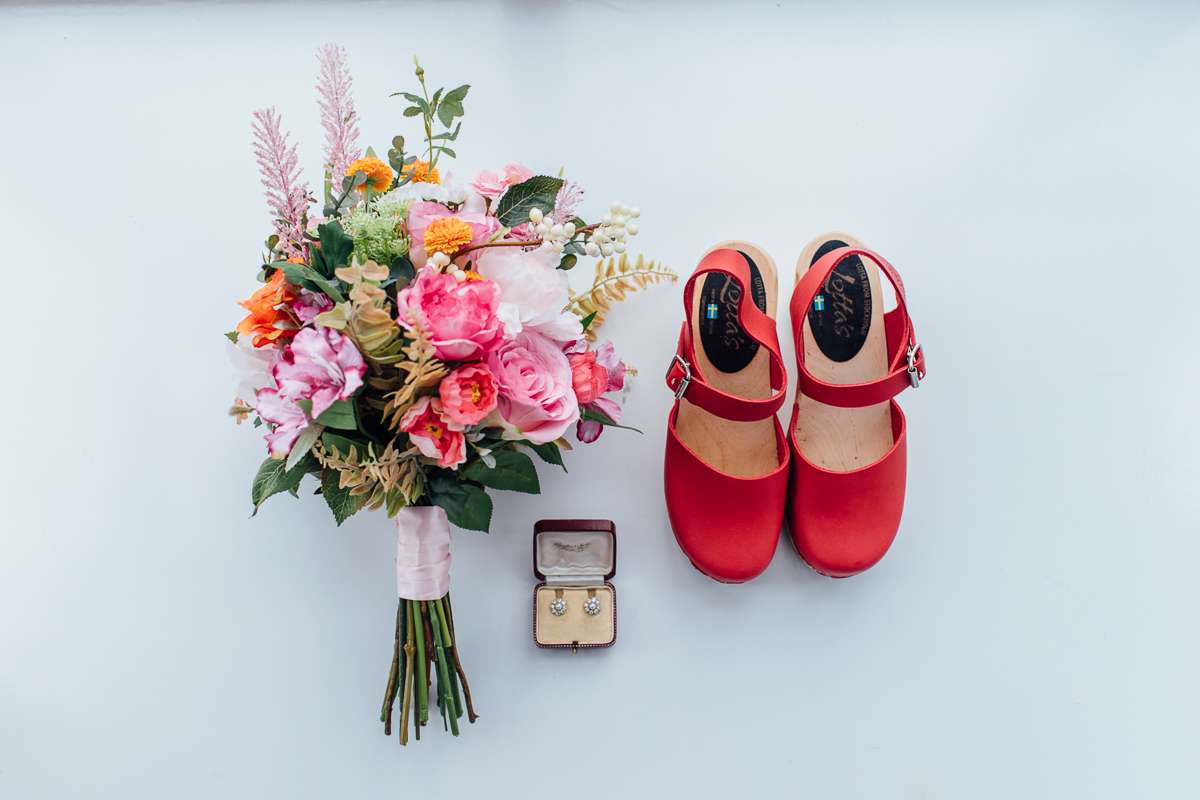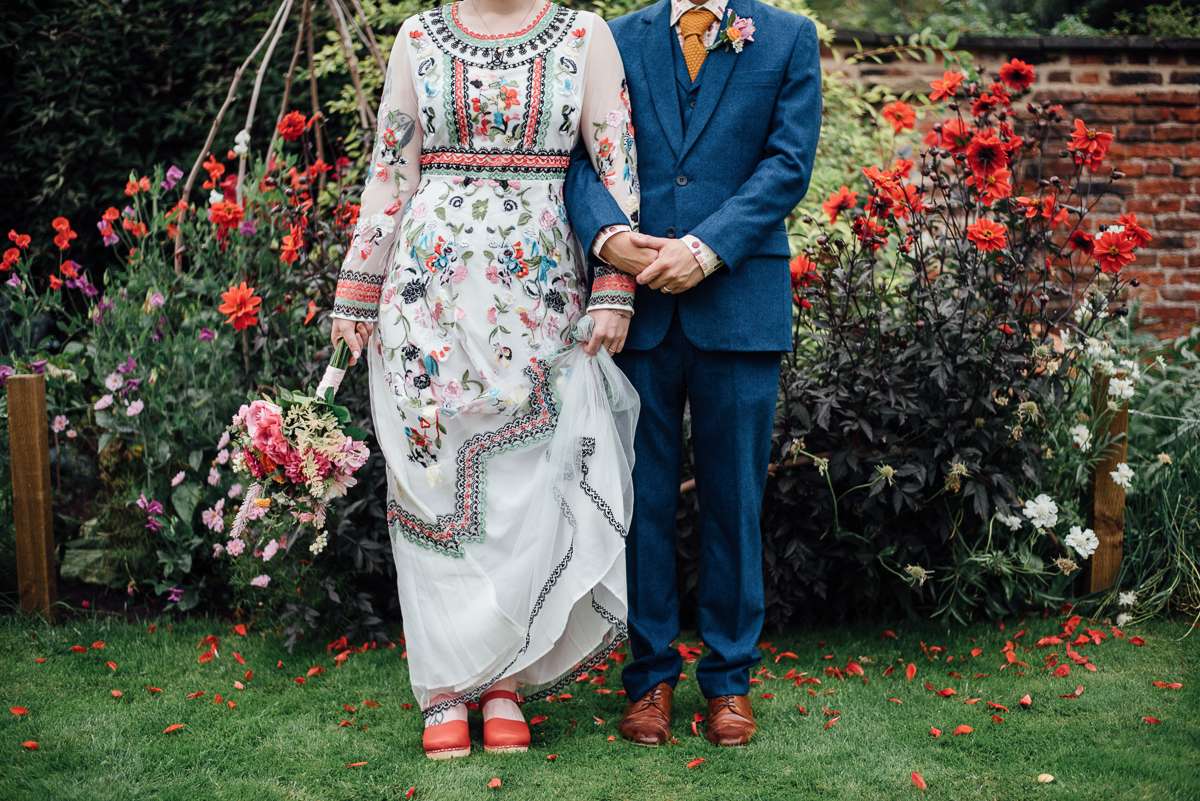 "Ben has seen first hand couples being dragged into the wedding industry machine and seeing replica impersonal weddings time and time again", Kirsty said. "We wanted something that was 100% designed by us, that wasn't going to break the bank, that felt intimate and relaxed. There was no particular colour or styling theme just colour!"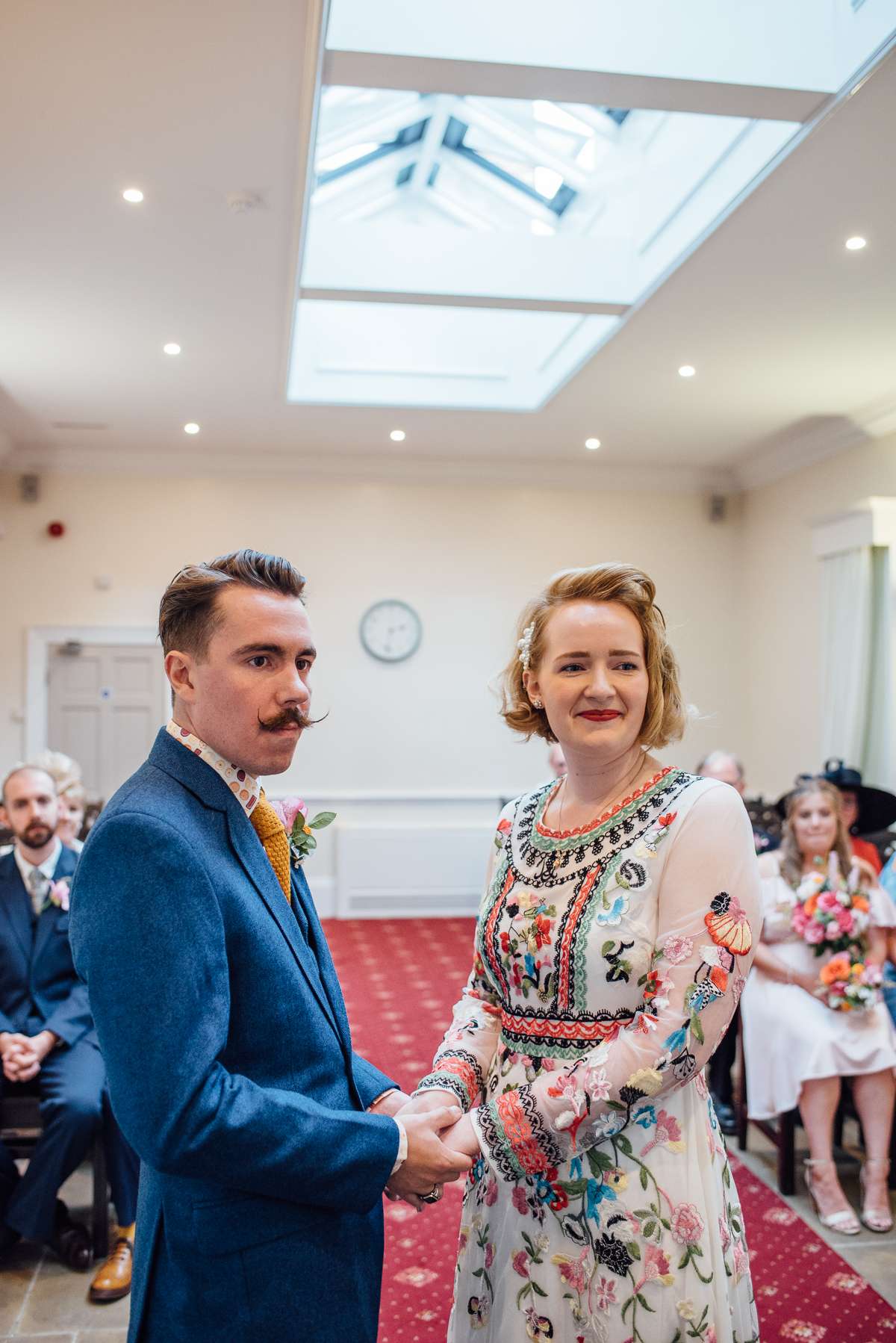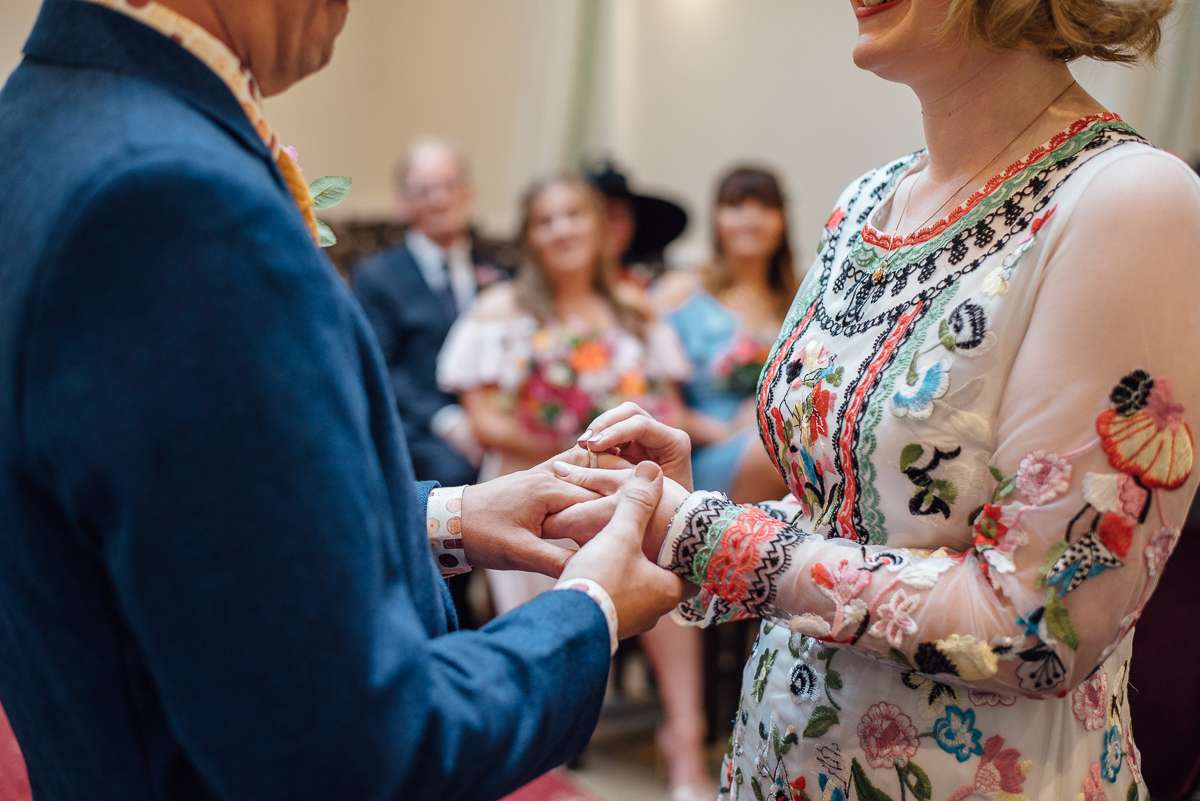 Although they opted for a registry office ceremony, they both still felt it was very special and personal. The bride walked down the aisle with her dad to Time Enough for Rocking When We're Old by The Magnetic Fields which was played live by their friend, David Ward Maclean. Their best friend Henry then read A Lovely Love Story by Edward Monkton. "We've got plans to get the front cover of the book as matching tattoos", the bride explained. "The ceremony whizzed by and I felt like I was floating on a cloud of happiness the whole time. We hadn't planned the kiss but as soon as we were announced husband and wife I couldn't contain myself there were crazy fireworks in my head so I grabbed Ben's face and gave him the biggest smooch!"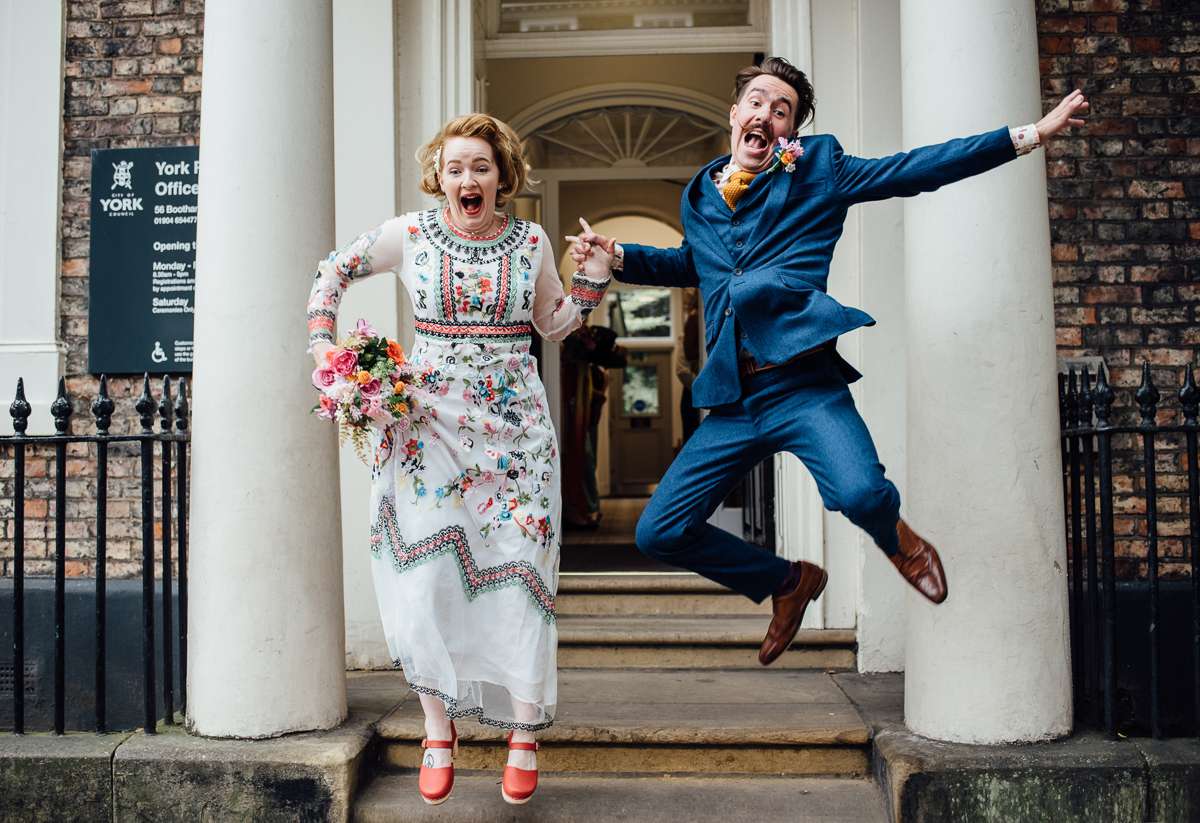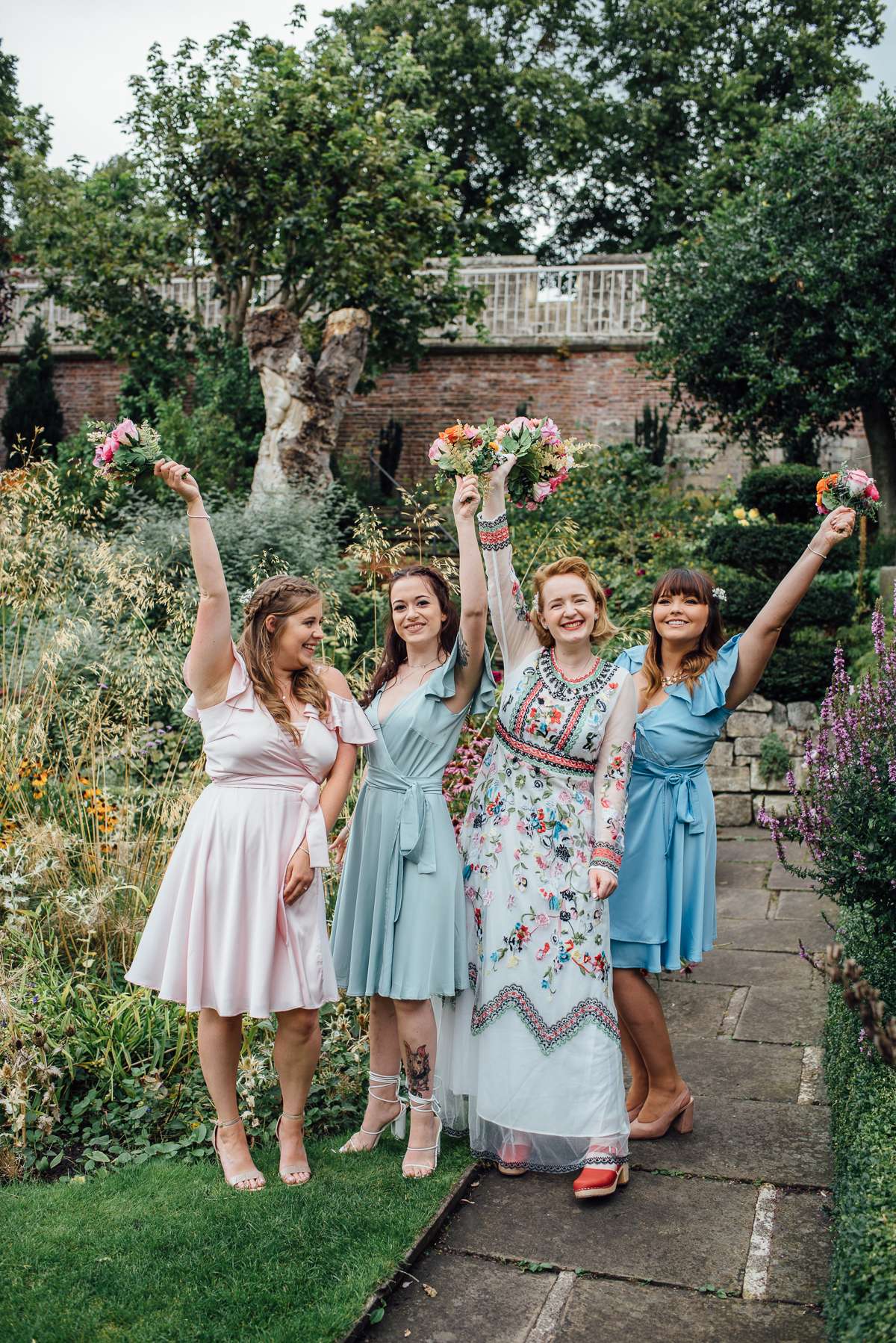 "The best part of the day was being announced husband and wife", she continued. "It was the most amazing feeling. Wedding ceremonies feel weird and out of body. You've got this rush of love and emotions but your'e in a super formal environment and until you're at the end of the aisle you don't know how you are going to feel. It's like nothing I've ever experienced before or will ever experience again. As soon as it was announced all of those emotions were unleashed and we couldn't help but cheer and jump around and celebrate!"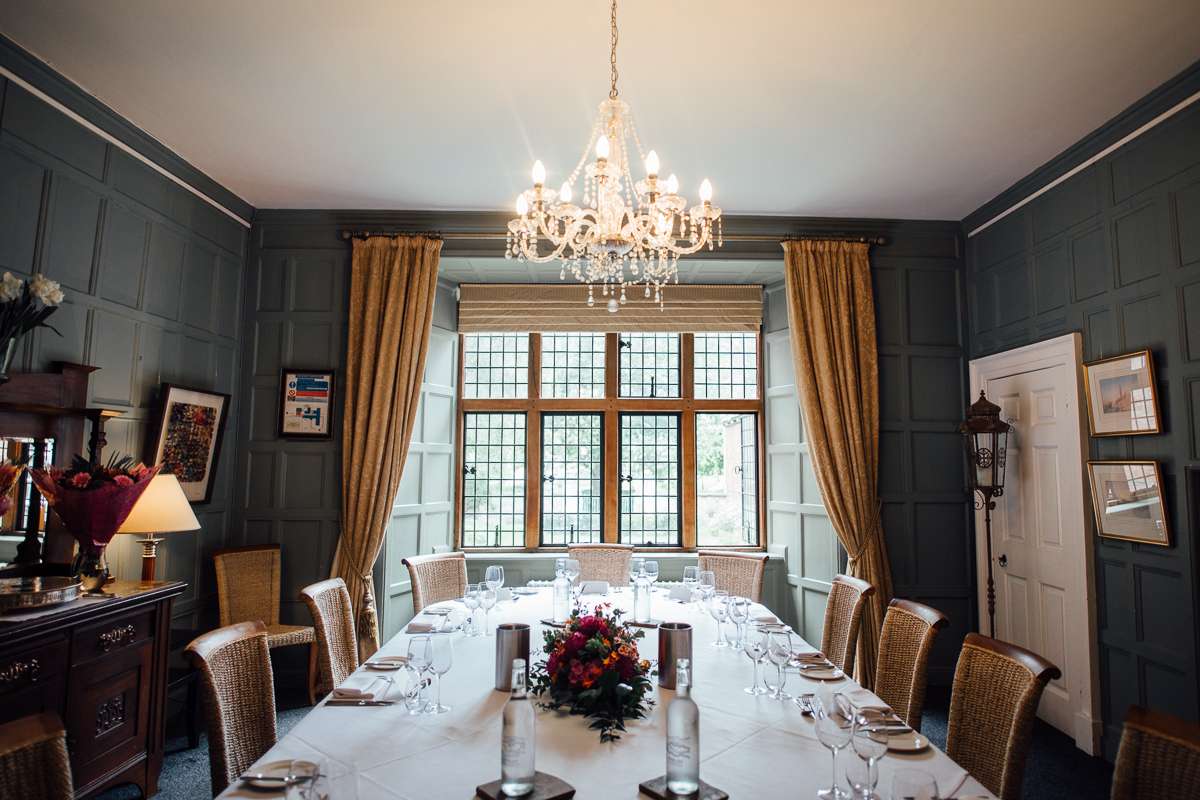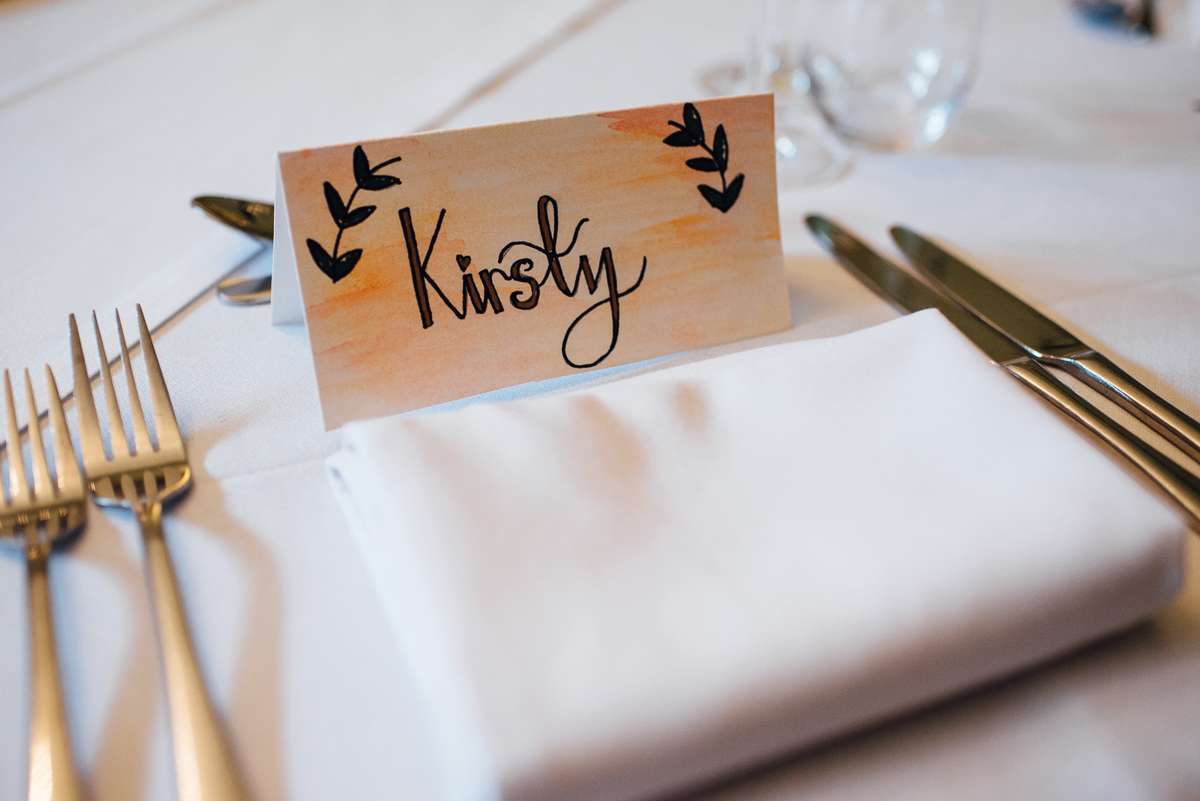 So to still be able to include the rest of their friends and family in their celebrations, two days later they had a village hall party for 120 people. The costs were small for this too though, with all the food and decor being DIY. They also saved a lot on their outfits. Kirsty's dress was £100 from an Etsy seller which she wore with hair clips from Primark.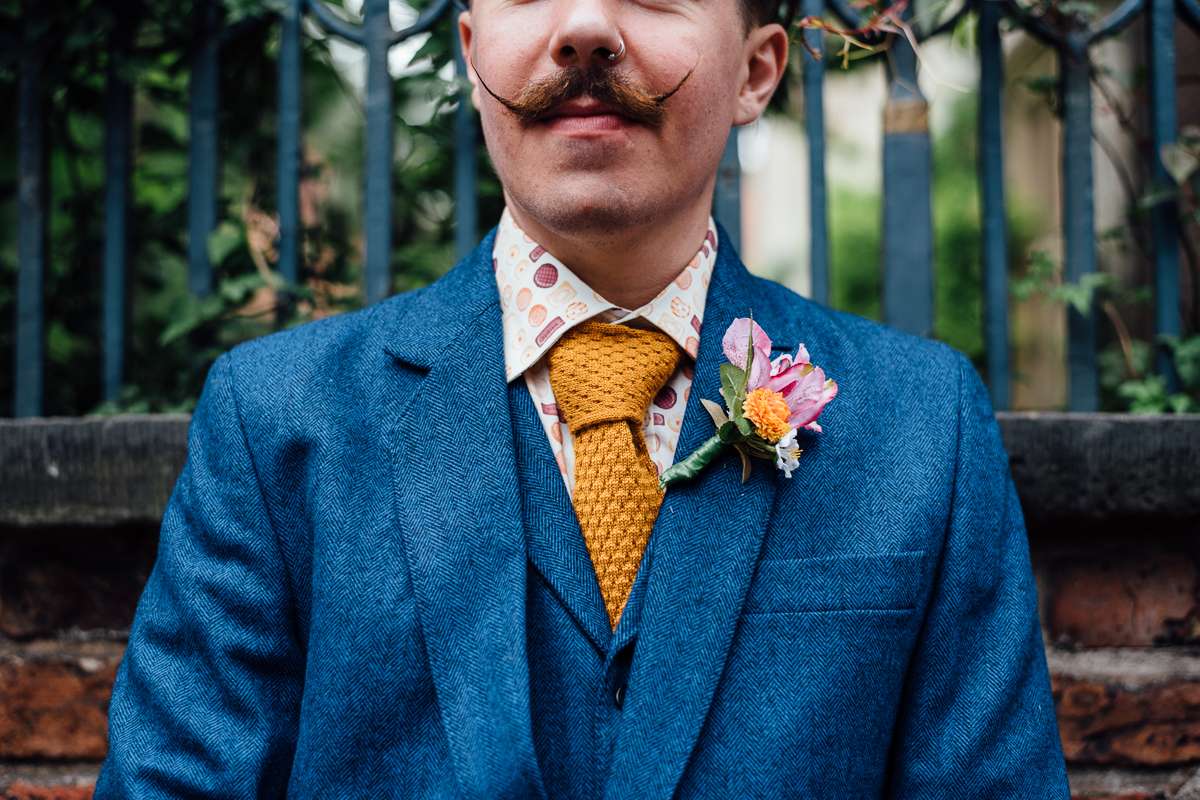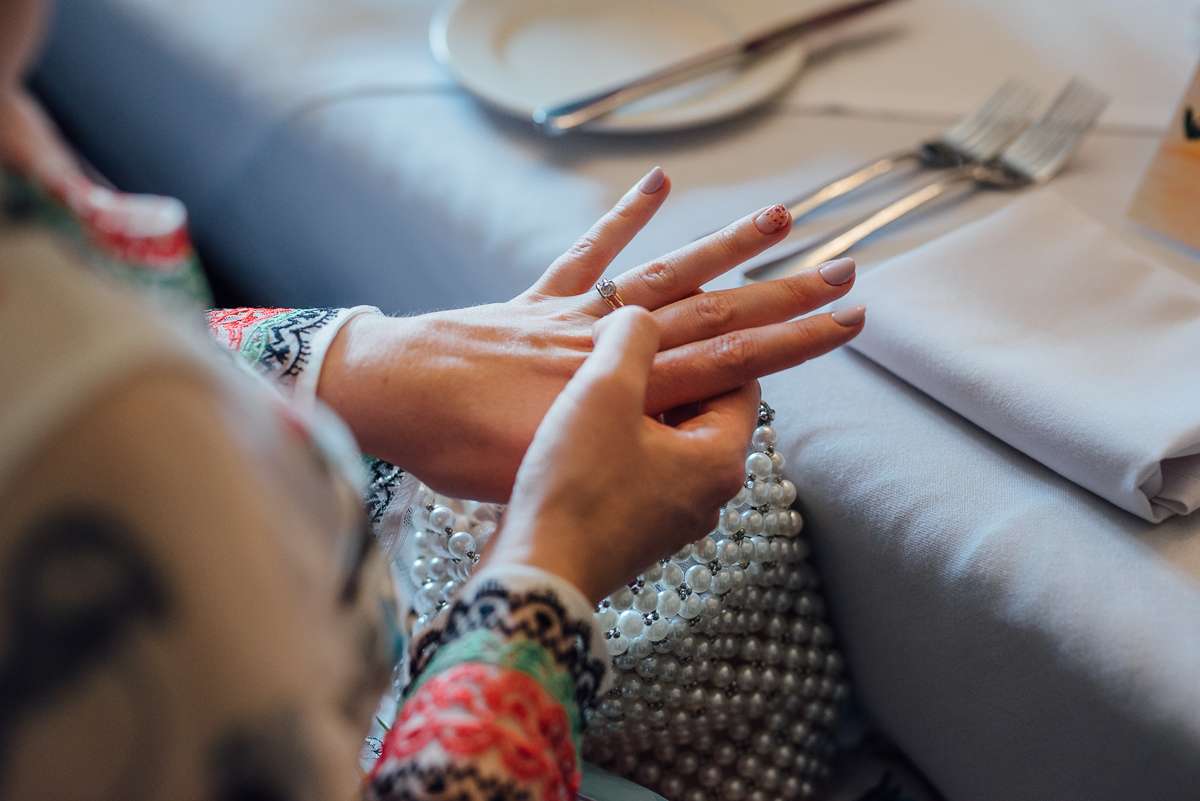 "Keeping the main wedding day small saved us so much money/ "It meant that we could experience something super special like dinner at Grays Court. Also, my flowers were artificial meaning that they lasted for both celebrations. I honestly believe having a small intimate ceremony and then a party was the best way for us. It meant that the celebration lasted even longer. We were surrounded by friends and family and it felt like a holiday."