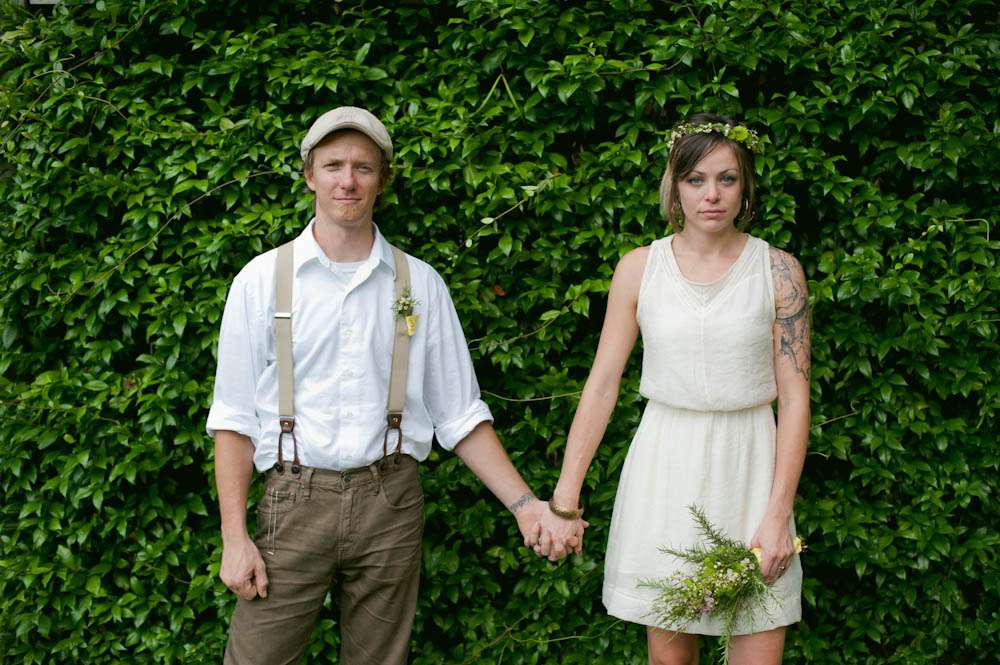 Taylor & James kept things small… tiny in fact. They were married at home, the bride's father officiated, and their only guests were their immediate family – 6 adults in total, with one extra, Taylor's sister, who watched the ceremony over Skype.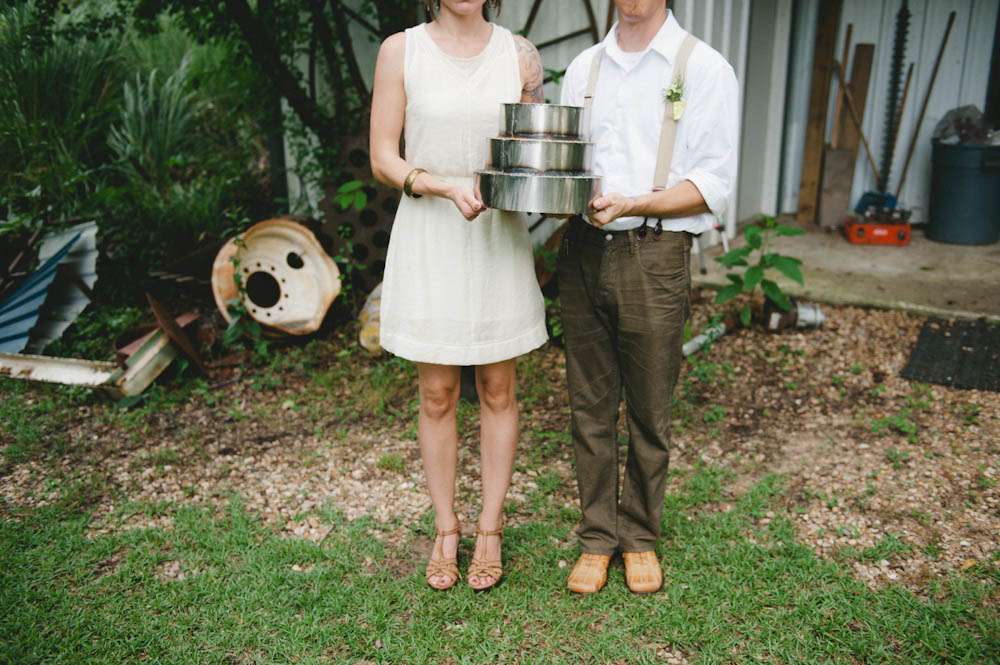 "We are who we are and we do what we want," explained Taylor, "so I guess that makes us Rock n Roll! The things that make us happiest about us is that we have metal dust running through our veins… literally probably at this point! Casting was one of the first things I realized that James and I both were in love with. I gave James iron ore as part of his wedding gift… it's what iron truly is at its core. It's beautiful and it comes out of the ground. It's probably the most meaningful gift I could give anyone ever that shares that love with me."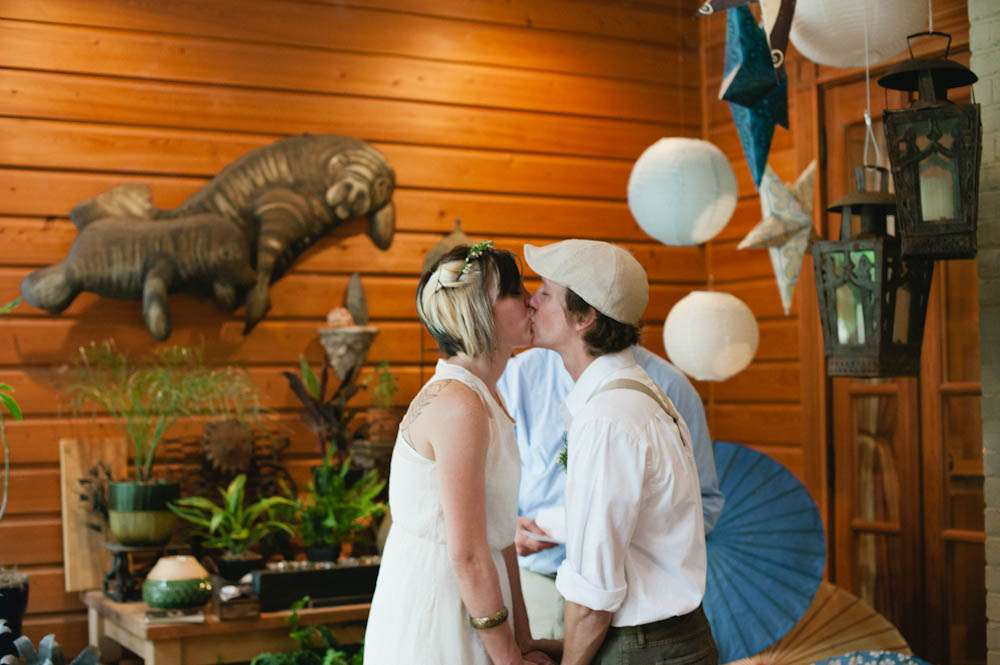 "In all reality, our wedding budget was $0," Taylor laughed. "At one point we had started planning a beach wedding (where James proposed to me for like the third time when I finally said yes!) But life being life, any time we would set money aside for the wedding something would break and that money would need to be spent. It got to the point where James and I decided we were just going to the courthouse in our overalls and steel capped boots and just be done with it. We wanted to be ourselves and have fun. We didn't want to spend money on a wedding and in all honesty, we are much happier with new tools! So, having said all of this we decided to do a super small, intimate wedding… which included our parents, our daughter Helmi, our son Modi, and my grandparents."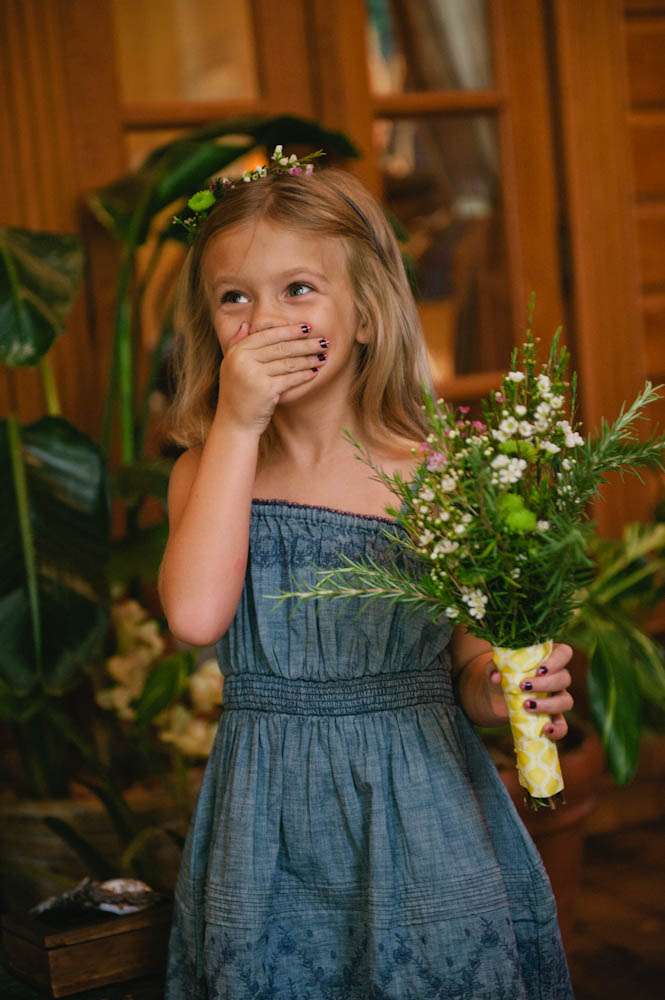 To showcase their love and their love of metal work (!) instead of a wedding cake the couple made a cake of steel which they 'cut' after the ceremony. "The cake was the best DIY thing I've ever been a part of", explained the bride. "As I talked to April, our photographer, about my ideas for our wedding and about what would mean the most to me on the day, I got to thinking about the whole metal work thing and thought 'holy crap instead of cutting a cake we will just light up the torch or plasma and cut steel instead and pose as if we were cutting the cake!!!' When I shared my idea with James he said 'well why not just make up a steel cake to cut????' My jaw literally dropped at the sheer genius of the idea. At that moment I was utterly amazed and reminded again of why I am so helplessly attracted to this dude."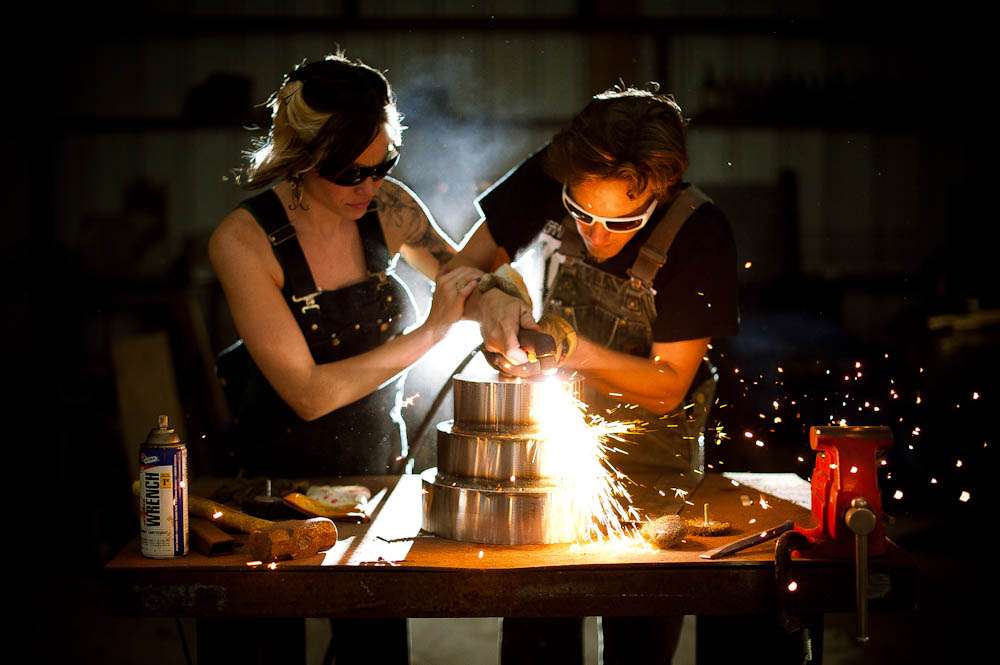 "All in all… we are us", Taylor concluded. "That's what makes us best. That is why we love and respect one another… it's also why we argue exactly the same! We take each other for better or for worse… we accept one another the way we are, and when we work as a team, we are the best damn team you will ever see."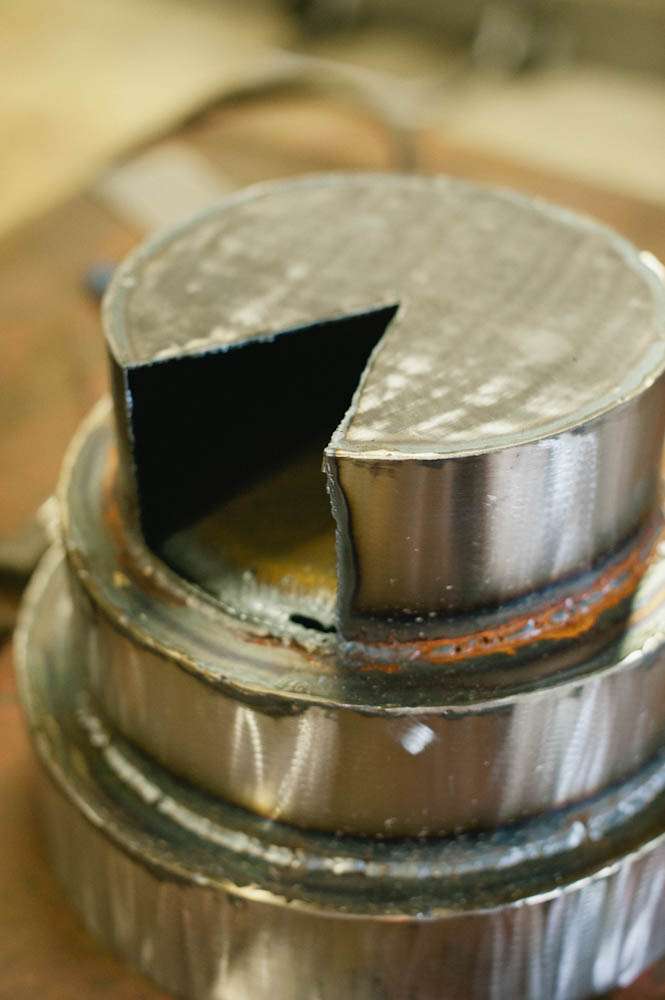 Goddammit these guys are cool. I'm so thrilled to share their epic-ness with you today. I will stand by my belief that the awesome wedding details and pretty little things are lovely and all, but it's the bad ass and super personal weddings like this that make my heart sing the loudest. Thank you Taylor & James for sharing your story and to photographers April + Paul Photography for their awesome images.
Supporting Cast:
Photography Credit: April + Paul Photography
Venue: Home
Bride's Dress: Roxy
Flowers: DIY
Cake: DIY