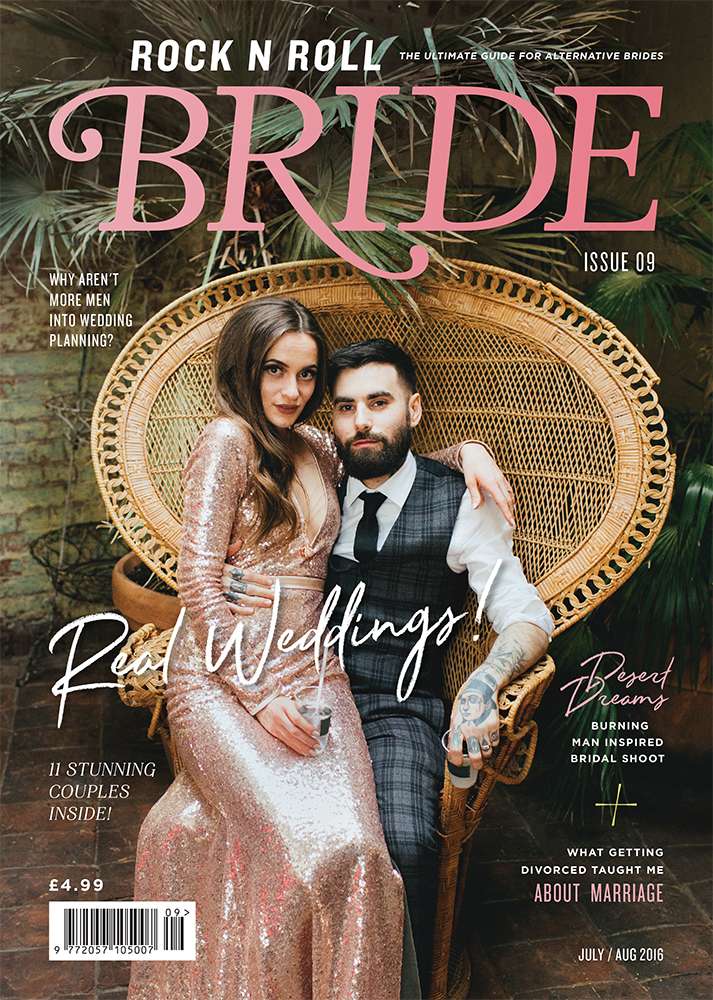 This year is just moving faster and faster and I can't quite believe it's nearly July already (and that my sister gets married next weekend!) The end of the month can only mean one thing though… the new issue of Rock n Roll Bride Magazine is about to go on sale (cue explosions, fireworks and popping bottles of champagne).
Now, I hate to have favourites but would you get a load of that sexy-as-hell cover?! Nina and Jack are utter BABES and I can not wait for you to see their DIY vegan wedding that's featured inside. So beautiful OMG. Thanks to the forever amazing Dale Weeks who photographed it. I think this is my favourite cover so far.
OK so what can you expect to find inside this fabulous new issue?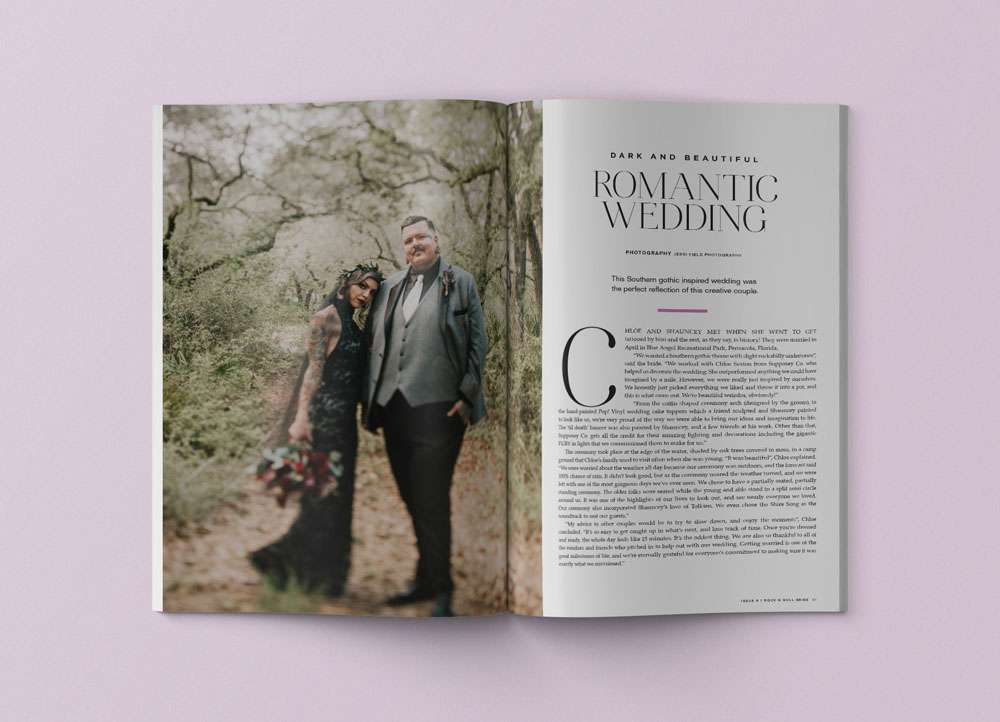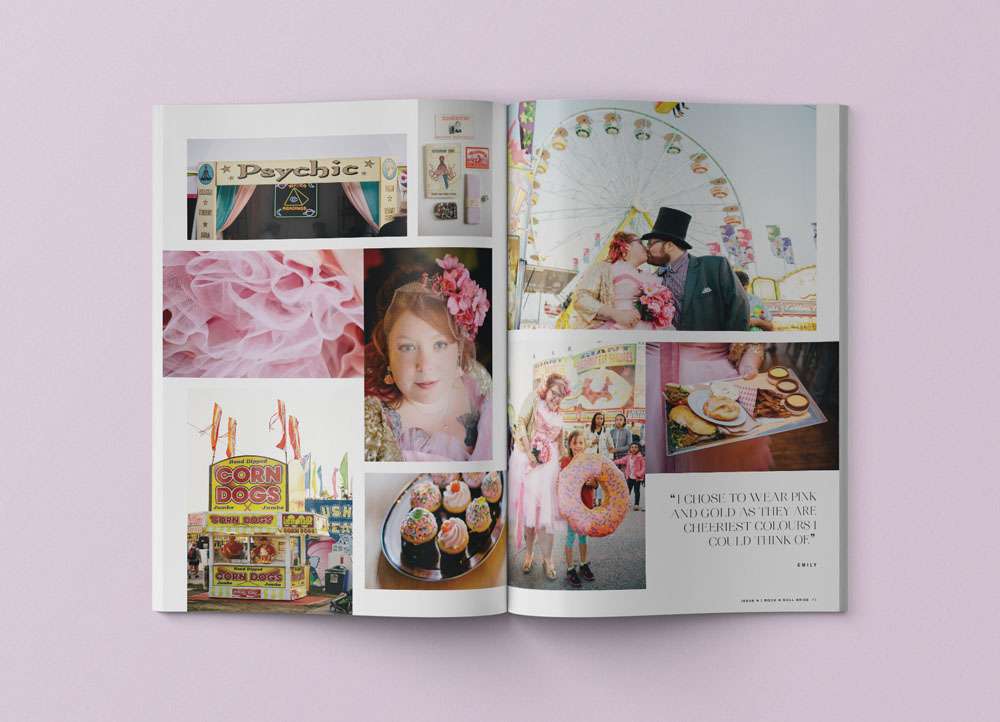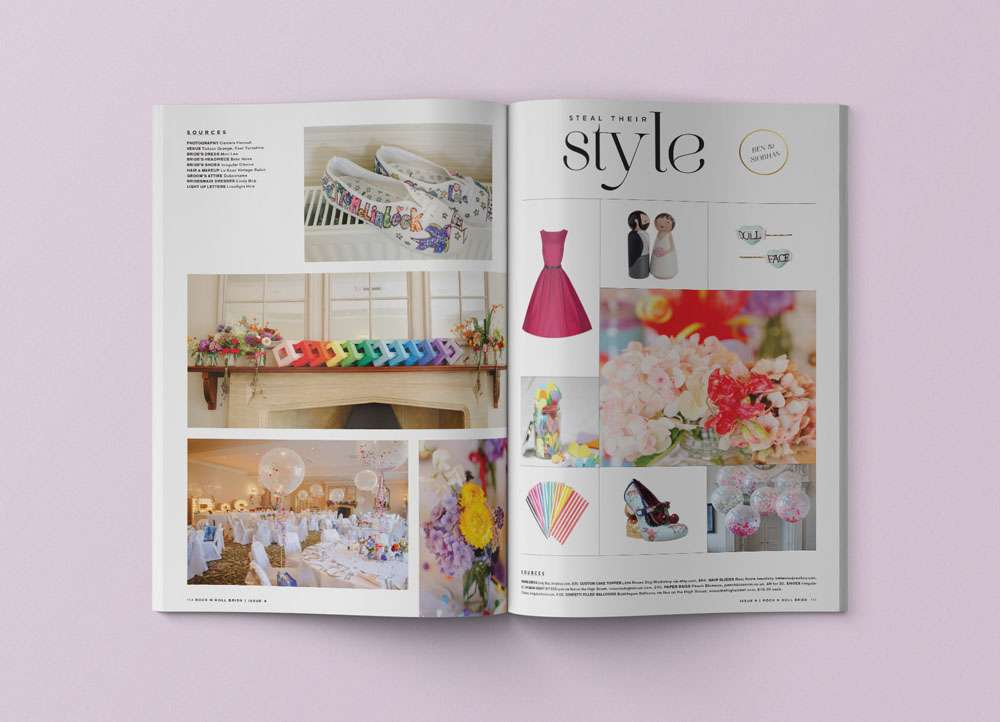 Obviously we have fantastic real weddings and ideas on how you can steal their style (I love these pages by the way, I hope you do too!)
Our gorgeous editorial shoot created by the team at Mr and Mrs Unique channels some seriously gorgeous Burning Man vibes (even though they shot it on a windy beach in Norfolk – ha!)
My babe Sophie and I had a really fun 'crafternoon' one day last month where we created these super amazing (if I do say so myself) rainbow gem trainers inspired by something I saw on my recent trip to Japan. Who says boring satin wedding shoes are the only option?! There's also a second DIY tutorial for a cute slogan sun hat, perfect for your honeymoon or this fabulous weather we've been having (ahem).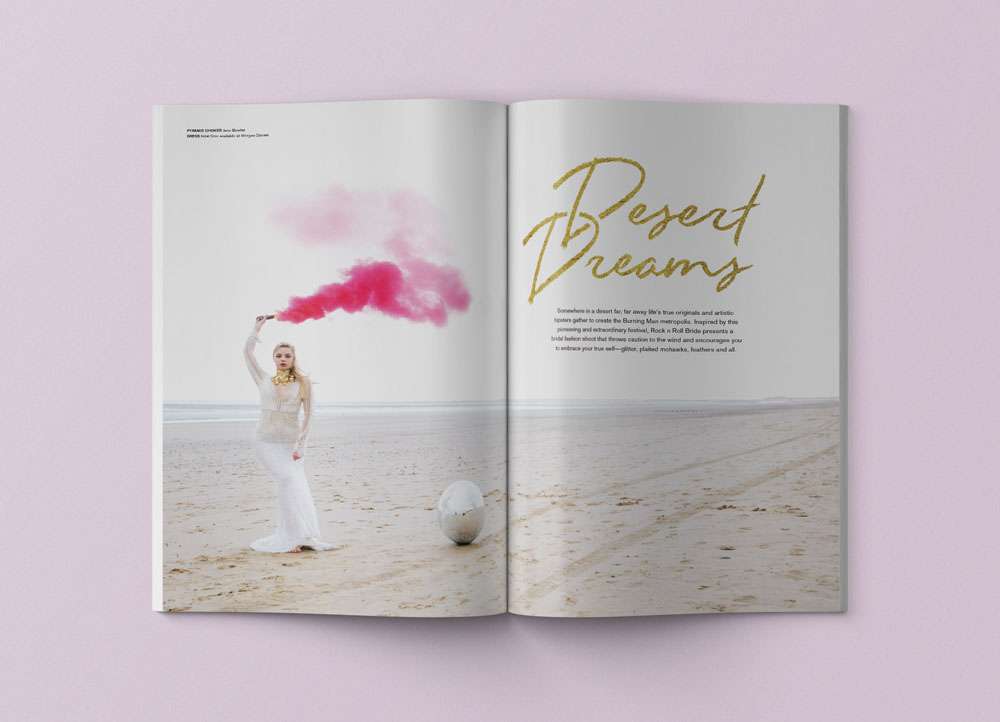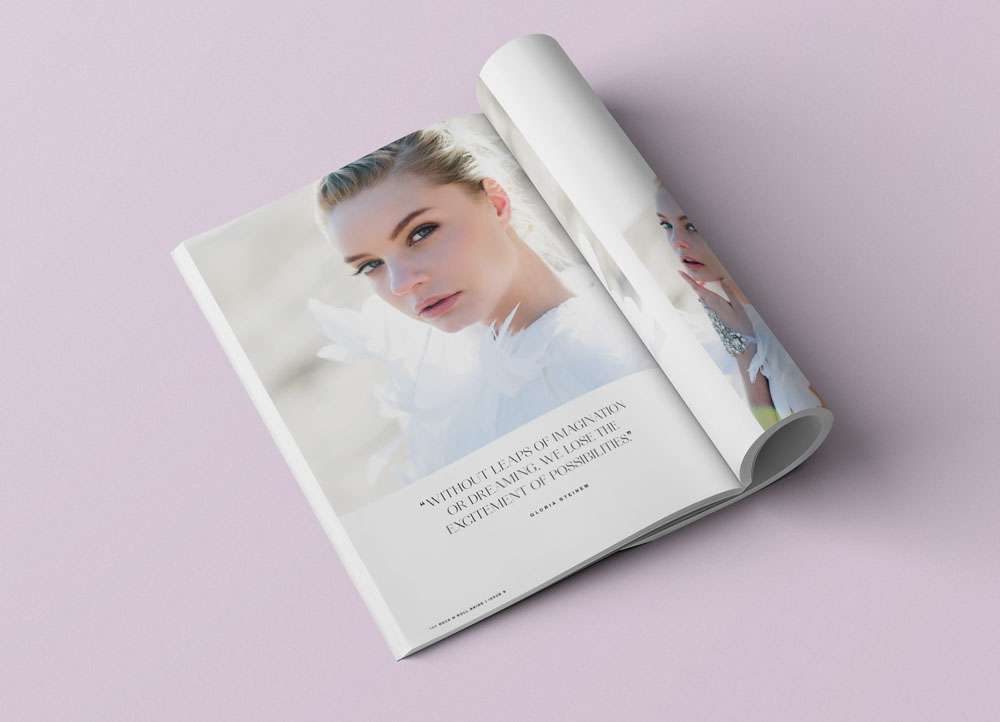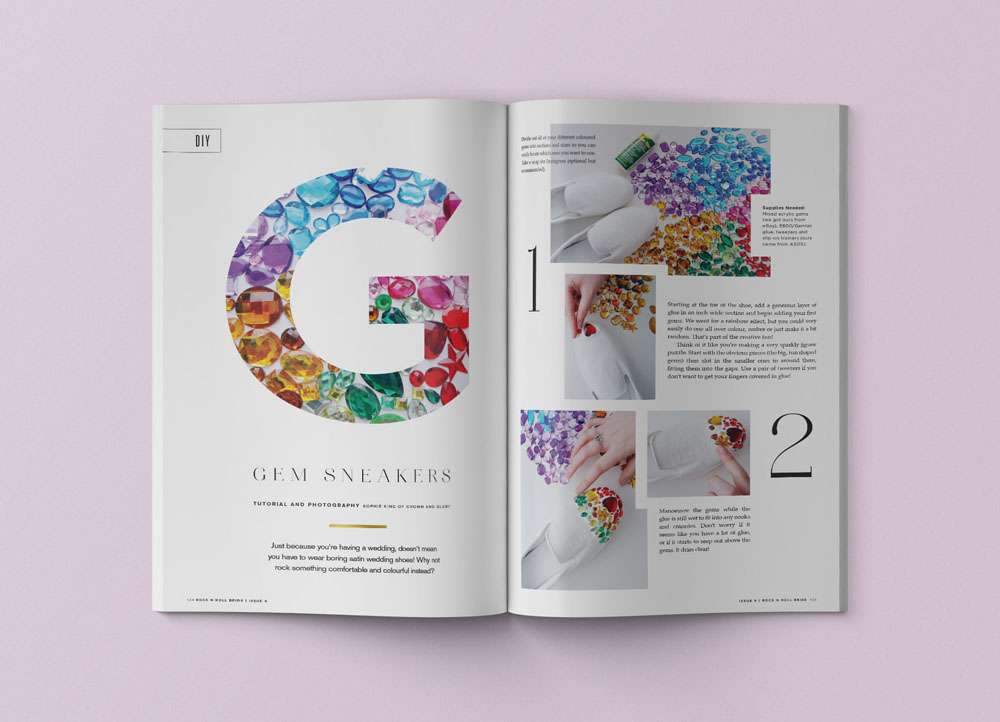 Article wise, we have a new regular contributor in the form of comedian Alex Smith! Each issue he'll be writing things to help the boys (we all know they read the mag when you're not looking). Men are often a bit neglected in wedding magazines aren't they!? In his first column he talks about why he thinks more men should get involved in wedding planning… And seriously, if you don't laugh out loud whilst reading it I just don't know what to say to you.
My BFF Gala Darling got divorced last year. Again, this topic isn't something you'd EVER see covered in another wedding magazine, but I asked her to write about what she's learnt about marriage because of it. Gala is a fantastic writer and I cannot wait for you to see what she has to say. It's seriously enlightening!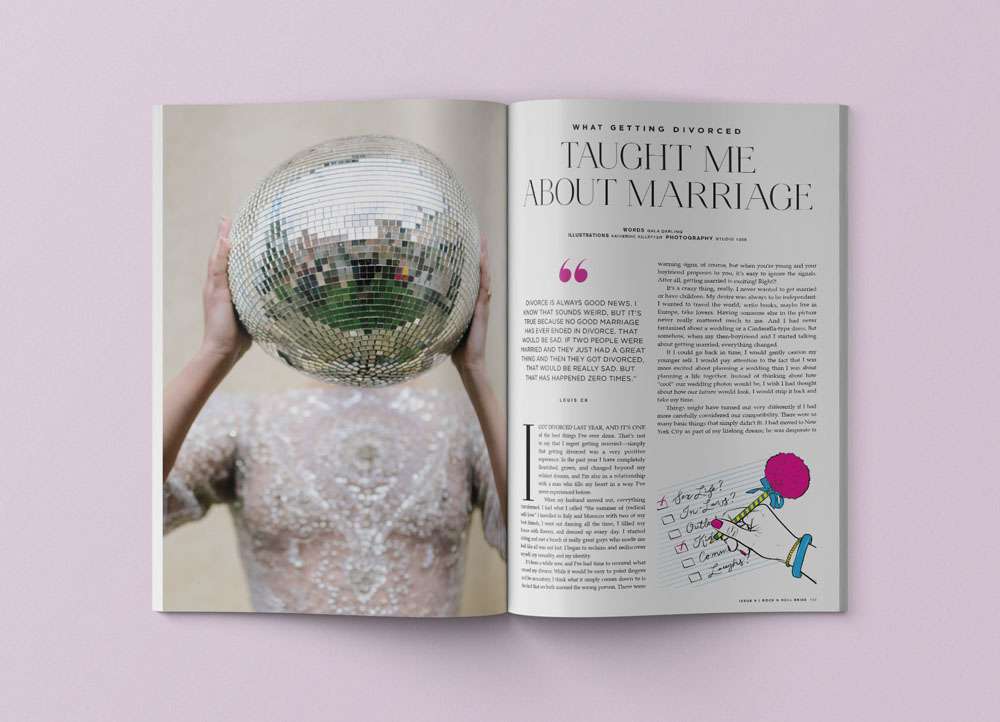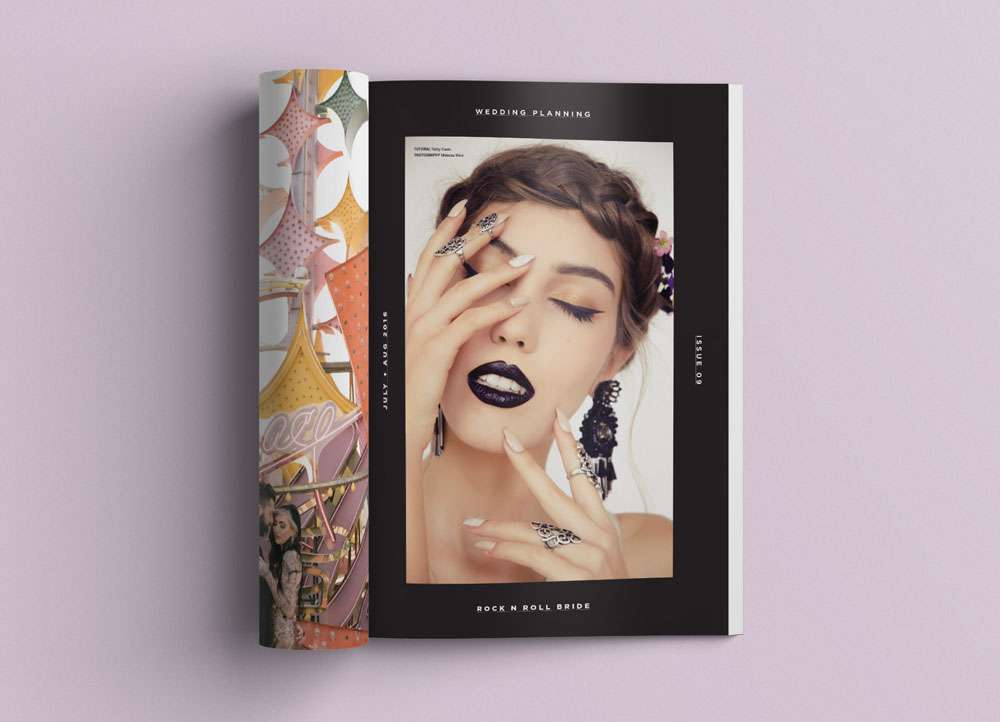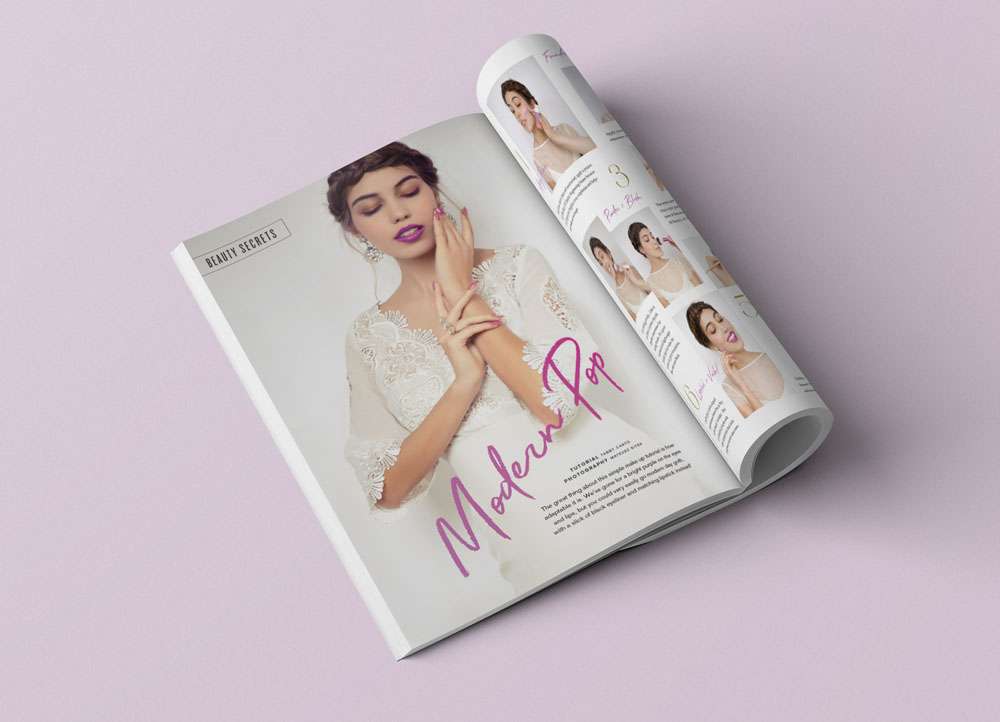 Finally, there's a piece all about the Rock n Roll potential of the wedding speech where speech writer Heidi Ellert-McDermott shares why she thinks more brides should step up and say a few words at their weddings.
Yep, this issue is PACKED full of amazing alternative wedding ideas and I just KNOW you're going to love it.
You can pick up a copy in WHSmiths, Sainbury's and some independent newsagents from July 7th. However if you'd like to beat the rush and have yours delivered right to your door, you can pre-order one or subscribe right now! The magazine costs £4.99, we ship worldwide, and postage to UK addresses is still completely and utterly free.
Further reading:
Rock n Roll Bride magazine FAQ
Advertise in Rock n Roll Bride magazine for just £50!
Want to write for Rock n Roll Bride magazine?